Russian government labels LGBTQ advocacy groups 'foreign agents'
Russian LGBT Network has 17 branches across country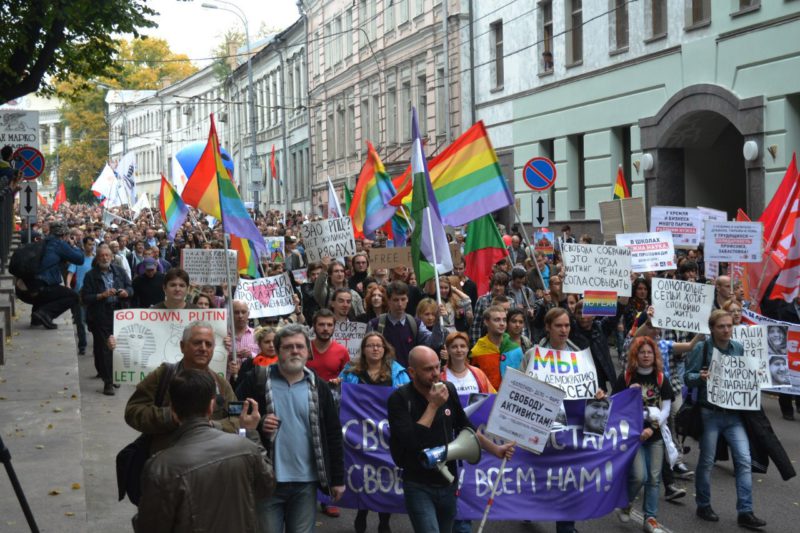 This past Monday, the Russian Ministry of Justice included the Russian LGBT Network and five lawyers from the recently dissolved human rights group, Komanda 29 (Team 29), including its founder Ivan Pavlov, a prominent lawyer, on the list of "foreign agents."
This latest move by Russian authorities is continuing a months-long crackdown on activists, opposition supporters and independent media. The government has designated a number of independent media outlets, journalists and human rights groups as "foreign agents." At least two disbanded to avoid a further crackdown.
The Russian LGBT Network has advocated for civil rights in Russia since 2006 and has 17 branches across the country. The group is well-known both in Russia and abroad for its effort to rescue gay men and lesbians from Chechnya.
They played a crucial role in the exposure of a brutal "anti-gay" campaign in Chechnya during which dozens of men were abducted, tortured and several believed to have been killed for their real or perceived sexual orientation. The group also provided shelter for victims of homophobic attacks from Chechnya and elsewhere around the country, and helped with their relocation to safer locations within and outside Russia.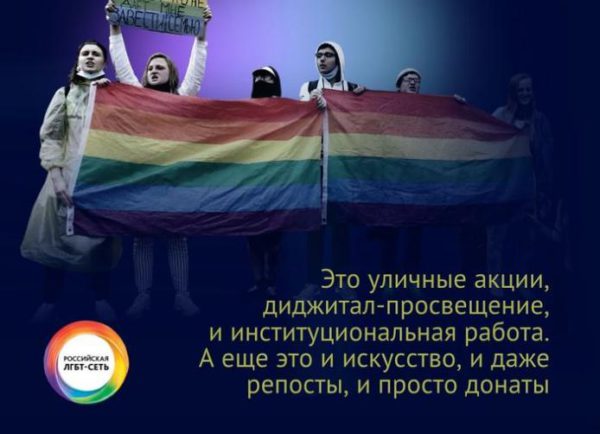 "We don't know why we have been declared a 'foreign agent.' The Russian LGBT Network disagrees with this status. We are not involved in political activities, we offer legal and psychological aid (and) defend the rights of the LGBT+ community," the statement on the group's Facebook page read. The statement added that the group would continue to operate and contest the designation in court.
Team 29, was an association of lawyers and journalists specializing in treason and espionage cases and freedom of information issues. Team 29 shut down earlier this year, fearing prosecution of its members and supporters, after authorities accused the group of spreading content from a Czech nongovernmental organization that had been declared "undesirable" in Russia.
Ivan Pavlov and his colleagues have courageously provided help to civil society and political activists and groups that have been targeted by the authorities, including Aleksei Navalny's Anti-Corruption Foundation.
In April, Russian authorities launched a criminal case against Pavlov, who was representing a former Russian journalist accused of treason. They accused Pavlov, who has since left Russia and resettled in Georgia, of disclosing information related to a police investigation, the Associated Press reported.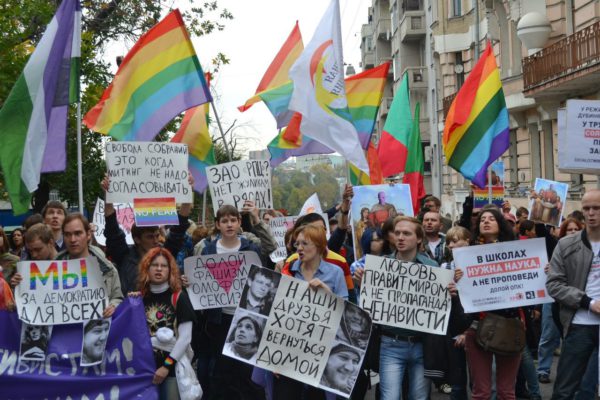 Natalia Zviagina, Amnesty International's Moscow Office Director, in a statement released to international media outlets said:
"Beyond shameful, the justice ministry's decision reveals that committed, principled lawyers defending the rights of people targeted in politically motivated cases and frontline LGBTI rights defenders are unwelcome and 'foreign' in Putin's Russia.
"LGBT-Network has exposed heinous crimes against gay men in Chechnya and helped evacuate people at risk to safety where they can speak about these atrocities. Now LGBT Network is, itself, a victim of the persecution that is being increasingly targeted at all human rights defenders—openly, viciously and cynically.
"The authorities cite the need to protect 'national interests' and resist 'foreign influence' in their incessant destruction of Russia's civil society. But what's really in the national interest is to protect, uphold and respect all human rights for everyone.
"These reprisals against human rights defenders and civil society organisations must stop, and the 'foreign agents' and 'undesirable organisations' laws must be repealed immediately."
In an article published this past July, RadioFreeEurope/RadioLiberty's correspondent Todd Prince explains that a Council of Europe legal advisory body has sharply criticized recent Russian amendments to laws regulating so-called ''foreign agents," saying they constitute "serious violations" of basic human rights and will have a "chilling effect" on political life.
In a report analyzing the amendments, published on July 6, the Venice Commission, which is composed of independent experts in the field of constitutional law, called on Russia to reverse aspects of its "foreign agents" laws such as registration and reporting requirements, or alternatively revise "the entire body" of the legislation by narrowing the definition of a "foreign agent."
The commission warned in its 26-page report that the amendments will have a "significant chilling effect…on the free exercise of the civil and political rights which are vital for an effective democracy."
It further said the broadened scope of the "foreign agents" legislation allows authorities "to exercise significant control over the activities and existence of associations as well as over the participation of individuals in civic life.
Court orders Aruba, Curaçao to extend marriage rights to same-sex couples
'The right to same-sex marriage has been established'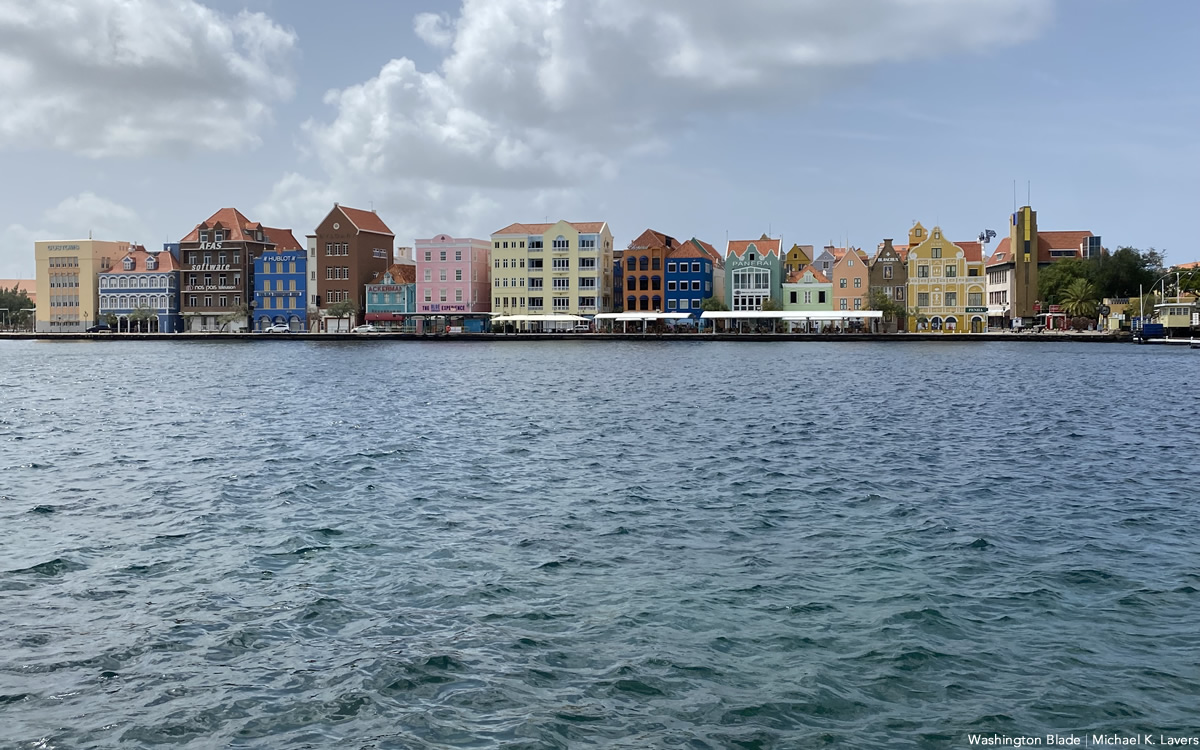 A court on Tuesday ruled Aruba and Curaçao must allow same-sex couples to marry.
The Joint Court of Justice of Aruba, Curaçao, Sint Maarten and of Bonaire, Sint Eustatius and Saba that has jurisdiction over three constituent countries (Aruba, Curaçao and Sint Maarten) and three special municipalities (Bonaire, Sint Eustatius and Saba) within the Netherlands issued the ruling in two marriage equality cases that Fundacion Orguyo Aruba and Human Rights Caribbean in Curaçao filed on behalf of two women who want marriage rights in Aruba and Curaçao.
"The court has come to the conclusion that excluding same-sex marriage is in violation of the prohibition of discrimination and incompatible with state regulations," reads the ruling, according to the Curaçao Chronicle, an English newspaper in Curaçao.
Same-sex couples have been able to legally marry and adopt children in Bonaire, Sint Eustatius and Saba since 2012.
Same-sex couples cannot legally marry in Aruba, Curaçao and Sint Maarten. The countries, however, must recognize same-sex marriages from the Netherlands, Bonaire, Sint Eustatius and Saba.
The Court of First Instance in Curaçao on Sept. 13, 2021, ruled the lack of marriage rights for same-sex couples violated the country's constitution. Prime Minister Gilmar Pisas' government appealed the decision in the Human Rights Caribbean case.
Aruba's registered partnership law took effect in September 2021. Accion 21, a centrist party that openly gay Sen. Miguel Mansur chairs, in June introduced a marriage equality bill.
Janice Tjon Sien Kie of Human Rights Caribbean on Tuesday told the Washington Blade during a telephone interview the ruling could take effect as early as March 7 if the Curaçaoan government does not appeal it to the Dutch Supreme Court in The Hague.
"As of March 7, Curaçao has marriage equality," she said. "If they (the government) go into appeal, it would only cause a delay of approximately 18 months."
Mansur and Melissa Gumbs, an openly lesbian member of the Sint Maarten Parliament, attended the LGBTQ Victory Fund's International LGBTQ Leaders Conference that took place in D.C. this past weekend.
"Essentially the right to same-sex marriage has been established by the appeals court in both Curaçao and Aruba," Mansur told the Blade on Tuesday.
Mansur noted the ruling does not address adoption rights for same-sex couples. He told the Blade on Wednesday he does not expect the Aruban government to appeal it, and the Advisory Council will receive the marriage equality bill on Dec. 16.
Gumbs, who founded the center left Party for Progress in Sint Maarten in 2019, on Tuesday told the Blade there "is precedent now within the Caribbean part of the kingdom (of the Netherlands) that it's not right to withhold same-sex marriage rights from people." Gumbs added her party plans to introduce a marriage equality bill in Parliament.
"That's something that we will be using," said Gumbs, referring to the ruling.
Cuba, Puerto Rico, the U.S. Virgin Islands, St. Martin, St. Barthélemy are the other jurisdictions in the Caribbean in which same-sex couples can legally marry. 
Indonesia lawmakers criminalize sex outside of marriage
Country's revised Criminal Code will take effect in three years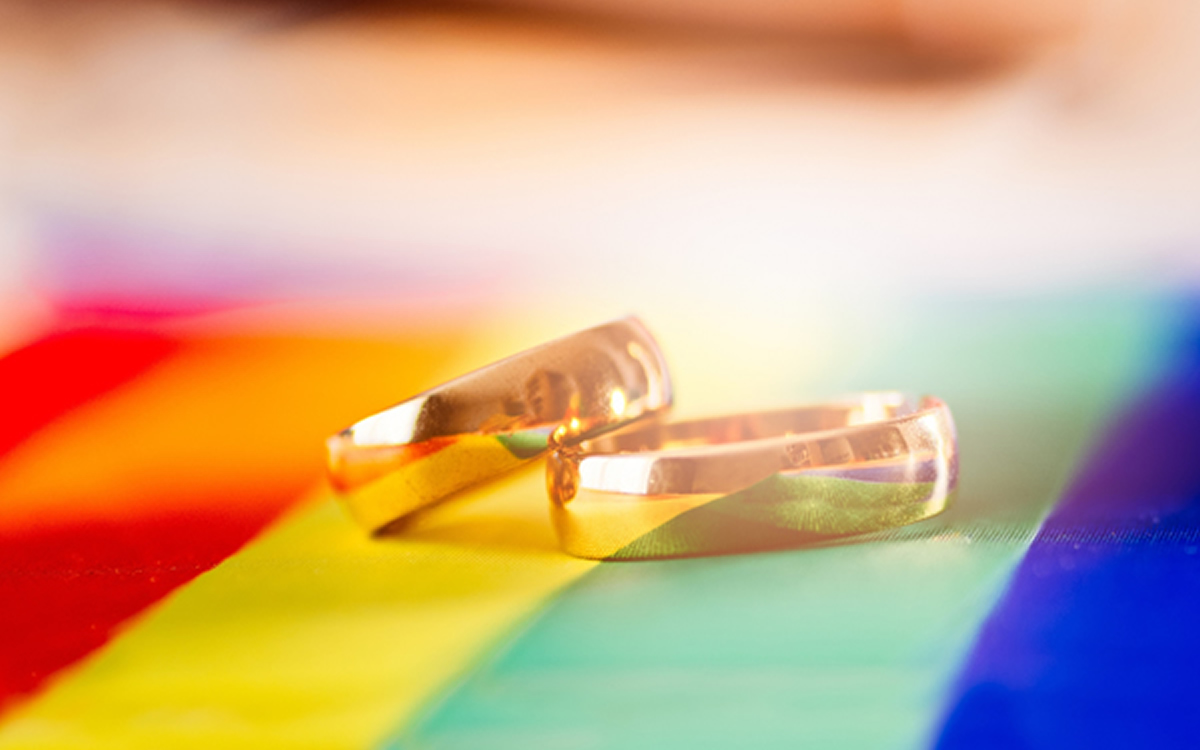 Lawmakers in Indonesia on Tuesday approved a bill that would criminalize sex outside of marriage.
The Jakarta Post, an English newspaper in the country's capital, noted the marriage provision is part of a revised Criminal Code that would, among other things, also make it illegal to insult the president. The Jakarta Post said anyone, including foreigners, who have sex outside of marriage could face up to a year in jail.
The new Criminal Code — which LGBTQ and intersex activists and other human rights groups have criticized — will take place in three years.
Consensual same-sex sexual relations are decriminalized in most of Indonesia, but officials in Aceh province in 2021 caned two men under Shariah law after their neighbors caught them having sex. The Indonesian government in recent years has faced criticism over its LGBTQ and intersex rights record.
Authorities in Jakarta, the Indonesian capital, in 2017 arrested 51 people who were attending a "gay party" at a sauna. The closure of an Islamic school for transgender people in the city of Yogyakarta in 2016 also sparked outrage.
Jessica Stern, the special U.S. envoy for the promotion of LGBTQ and intersex rights, had been scheduled to visit Indonesia this week. She cancelled her trip after the Indonesian Ulema Council, the country's most prominent Islamic group, criticized it.
Pakistani cinema and television highlights LGBTQ, intersex issues
Government sought to ban 'Joyland'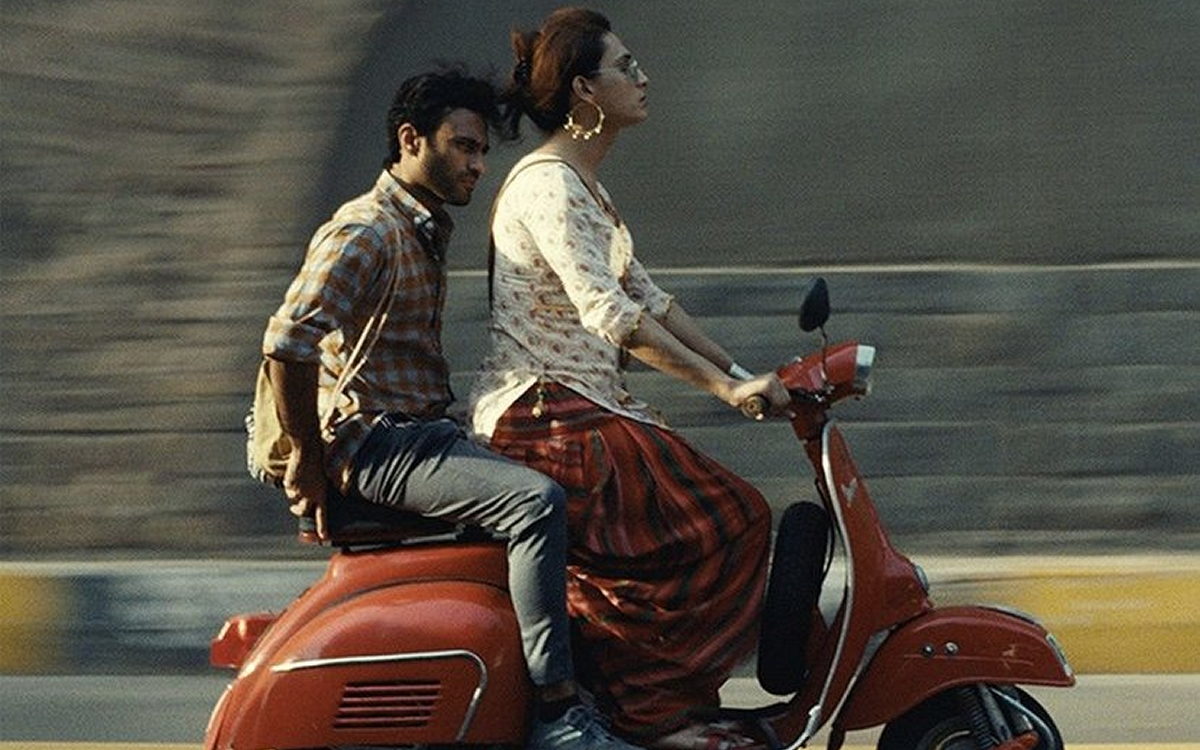 There are several Pakistani movies and television shows that depict the lives of LGBTQ and intersex people in society.
Though some media outlets have become more inclusive, the representation of queer people on screen is still too rare. Pakistan has seen a rise in the production of LGBTQ and intersex movies and television shows that include dramas, documentaries and web series. Some of them are made in Pakistan, while others are produced abroad. Many of them have been released in Pakistan. The government banned some of them, but others have not only amused audiences but won international awards.
Here is a list of some of them.
'Joyland'
"Joyland" is a Pakistani film that made waves at the Cannes Film Festival.
The film follows the story of a transgender woman named Biba, who is trying to make a living as a dancer in Lahore. She faces many challenges in her life, including discrimination and violence from those who do not accept her gender identity. She nevertheless persists, despite these difficulties, and ultimately finds love and acceptance from unexpected sources. This heartwarming film highlights the struggles and triumphs of the trans community in Pakistan and is sure to resonate with viewers around the world. "Joyland" is a powerful and timely film that highlights the struggles of trans people in Pakistan. It is also a celebration of hope and friendship, and an uplifting story about chasing your dreams against all odds.
In a conservative Pakistani family, the youngest son Haider (Ali Junejo) is expected to produce a baby boy with his wife. However, he joins an erotic dance theater and falls for the troupe's director, a trans woman. This film tells the story of the sexual revolution in Pakistan and their struggle against traditional gender roles and expectations.
"Joyland" is the first Pakistani film on the LGBTQ topic that premiered at Cannes Film Festival and received an overwhelming response. It won the prestigious Cannes "Queer Palm" award during its world premiere. The government had tried to ban the film, but it opened in the country last month.
'Poshida: Hidden LGBT Pakistan'
In the conservative, Muslim-dominated country of Pakistan, homosexuality is a taboo topic. However, there is a thriving LGBTQ and intersex community in Pakistan that is forced to live in secrecy. The documentary "Poshida: Hidden LGBT Pakistan" shines a light on this hidden community.
It follows the lives of several LGBTQ and intersex Pakistanis, who bravely share their stories. The documentary was released in 2015 in Pakistan and in the U.K. by director Faizan Fiaz. It was the first kind of movie on the "LGBTQ" topic. The film was screened at film festivals in Barcelona, Spain, and in the U.S. The word "poshida" means "hidden" in Urdu. The film is particularly timely given the current global discussion around LGBTQ and intersex rights. It examines the legacy of colonialism, class structures and the impact of the U.S. government's gay rights advocacy in Pakistan.
The documentary is about a serial killer from Lahore who kills trans people, women and gay men for entertainment purposes. Human rights abuses of trans men and women are also explored in the documentary.
'Churails'
Pakistani cinema has come a long way in recent years, tackling several taboo subjects and exploring new genres and stories. One of the most groundbreaking Pakistani films of recent years is "Churails."
The film is the first Pakistani queer web series that revolves around four women. It is the first time that a lesbian relationship in any Pakistani film or web series is portrayed.
This film features a trans woman Baby Doll (Zara Khan), lesbian lovers Babli (Sameena Nazir) and Pinky (Bakhtawar Mazhar) and a gay husband. Four women who were students — one was a wedding planner, the third one was convicted of a crime and the fourth woman was a socialite set up a secret detective agency in Karachi. The aim was to launch a detective service for those women who were cheated by their husbands.
A web series set in Karachi challenges the status quo and subverts the conventional narrative. The critically acclaimed web series has opened up a debate about Pakistan's patriarchal society. The show doesn't shy away from tough questions: Veils, deception and secrets. "Churails" is the story of four self-made women who come together to break certain stereotypes and challenge societal hypocrisy.
"Churails" is the first Pakistani drama web series which was released in 2020 by ZEE5, an Indian on-demand video platform. The web series is directed and produced by Asim Abbasi. The film was not allowed to screen in Pakistani cinema or channels. The movie was only available on ZEE5. however, at the time of releasing the film the state bank of Pakistan ordered all the banks to block Pakistani consumers to purchase subscriptions to ZEE5.
"Churails" won the "OTT Platform Show of the Year" at the British Asian Media Awards in February 2021. "Churails" is a feminist film in every sense of the word.