EU court legally recognizes same-sex couples, children
Landmark ruling stems from Bulgaria case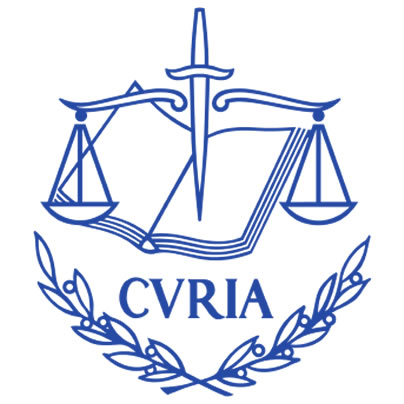 The European Union's highest court on Tuesday issued a landmark ruling that paves the way for the legal recognition of same-sex couples and their children throughout the EU.
The European Court of Justice issued the ruling in the case of a same-sex couple who was unable to receive a Bulgarian birth certificate for their daughter who was born in Spain.
One of the child's parents was born in Bulgaria, and the other was born in Gibraltar.
Spain denied the child citizenship because her parents were not Spanish citizens. The U.K. also denied the child British citizenship because the British Nationality Act of 1981 did not allow her Gibraltar-born parent to transfer British citizenship to her.
ILGA-Europe in a press release notes Bulgarian authorities denied a request for the child to become a Bulgarian citizen based on the argument "that a child cannot have two mothers, and refused to issue a birth certificate in which the parents are two persons of the same sex."
"Sara was therefore deprived of Bulgarian, and therefore European citizenship, and was at risk of statelessness," notes the press release. "Currently, the child has no personal documents and cannot leave Spain, the country of the family's habitual residence. The lack of documents restricts Sara's access to education, healthcare, and social security in Spain."
ILGA-Europe notes the ruling "asserts that the Bulgarian authorities are obliged to issue an identity card or a passport to" the child and "all other EU member states are obliged to recognize" it.
"We are thrilled about the decision and cannot wait to get Sara her documentation and finally be able to see our families after more than two years," said the child's parents in the ILGA-Europe press release. "It is important for us to be a family, not only in Spain but in any country in Europe and finally it might happen. This is a long-awaited step ahead for us but also a huge step for all LGBT families in Bulgaria and Europe."
Denitsa Lyubenova, director of legal programs for Deystvie, a Bulgarian LGBTQ rights organization, represents the couple. Lyubenova in her own statement also applauded the ruling.
"All European citizens should be treated equally," said Lyubenova. "Bulgaria is obliged to recognize Sarah's legal relationship with her two mothers. Bulgaria cannot rely on its national and constitutional identity and public order to derogate from the fundamental rights of EU citizens."
German soccer federation announces transgender players can choose their team
Rule takes effect in 2022-2023 season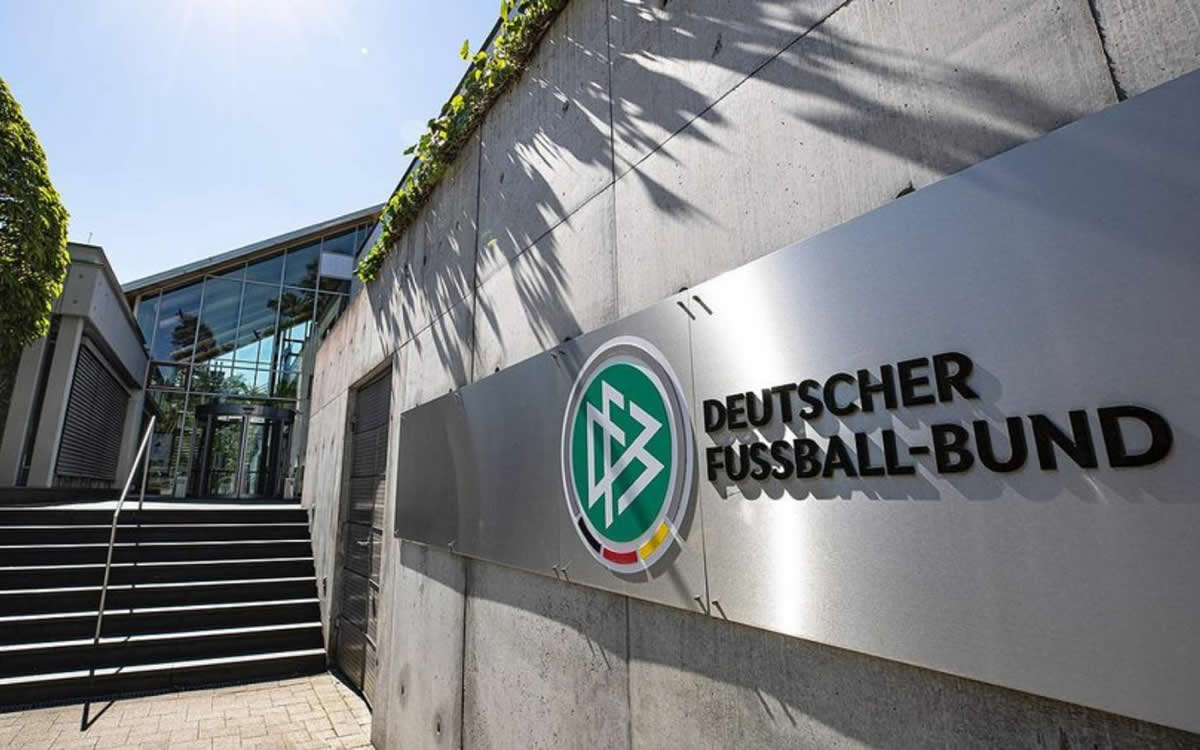 The German Football Association (Deutscher Fußball-Bund e.V.) this week issued new regulations and rules governing all transgender, intersex and non-binary players.
On Thursday the governing soccer body passed a new regulation that takes effect as of the start of the upcoming 2022-2023 season allowing all trans, intersex and non-binary players to decide for themselves whether to compete on men's or women's teams.
The DFB also specified that as long as the player's health is not affected by playing sports while taking medication, they can continue to participate in the sport. Under the new regulation, this would not be considered as doping.
This marks a departure from the recent trend and actions of other international sports governing associations such those taken earlier this month by the swimming's world governing body FINA, which meeting in the Hungarian capital city of Budapest, voted to restrict trans athletes from elite women's competitions.
FINA said their action was necessary to determine eligibility criteria because of the "biological performance gap" that appears between males and females.
Thomas Hitzlsperger, the DFB's diversity ambassador, said "Football (soccer) stands for diversity, a value that the DFB also promotes. This new regulation on playing rights will provide an important foundation to allow players with diverse gender identities to play football."
Sabine Mammitzsch, the vice president for women's and girls' football (soccer) welcomes the regulation telling media outlets:
"The national and regional associations and also those responsible at grassroots level have signaled for some time that there is uncertainty around how to treat trans, intersex and non-binary players in practice. They therefore welcome the introduction of a far-reaching, nationwide regulation on the playing rights of these groups."
Mass shooting in Norwegian capital leaves 2 dead, cancels Pride
Gunman opened fire at Oslo gay bar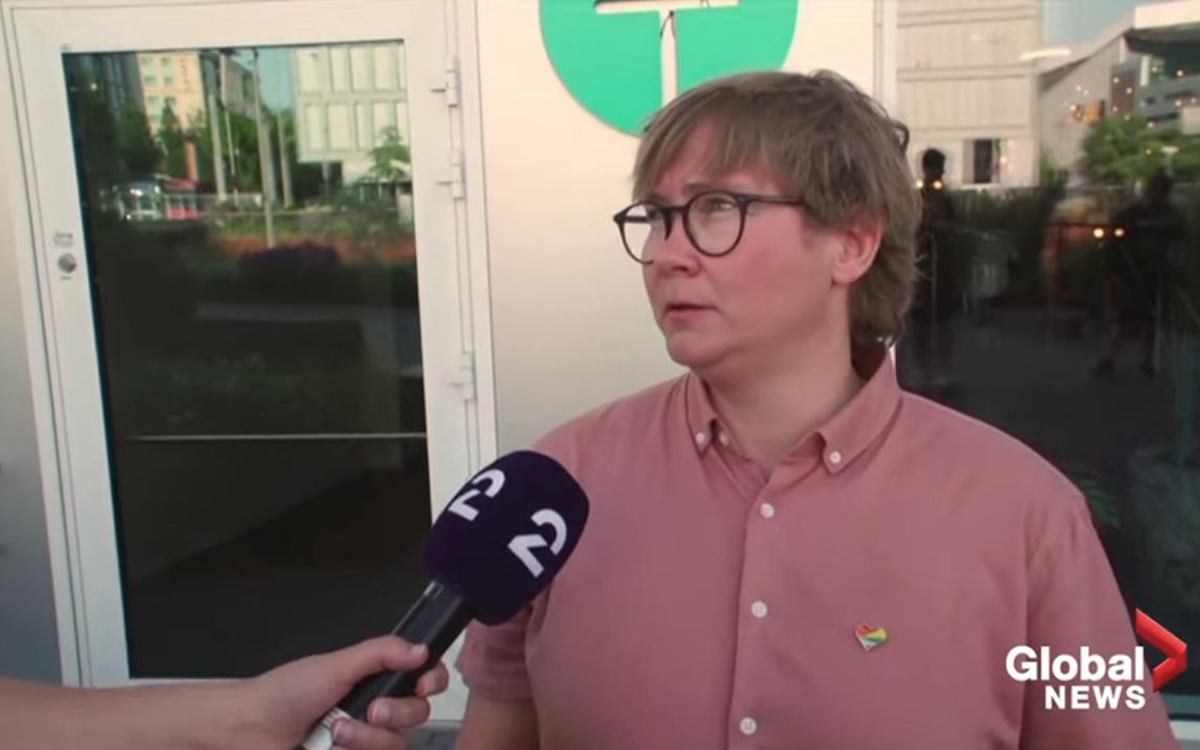 A gunman entered an establishment popular with the LGBTQ community in the Norwegian capital city's nightlife district on Saturday morning at approximately 1 a.m. local time and opened fire, killing two people and injuring dozens more.
A spokesperson for the Norwegian Police Service told the Washington Blade in a phone call that officials are investigating the matter as an act of terrorism. According to the official, the suspect is a 42-year-old Norwegian citizen originally from Iran.
Multiple eyewitnesses reported that the suspect had entered the bar and produced a semi-automatic rifle from a bag and started shooting.
Olav Roenneberg, a reporter with Norway's largest broadcast media outlet NRK who was on scene when the shooting started, told NRK colleagues in an interview "I saw a man arrive at the site with a bag. He picked up a weapon and started shooting. First I thought it was an air gun. Then the glass of the bar next door was shattered and I understood I had to run for cover."
The police official, while not confirming the weapon used, did acknowledge that the shooter had been known to Norwegian officials in the country's security services since 2015 as a "suspected radicalized Islamist" and also apparently had a history of mental illness. The official also pointed out that up until the incident there were no previous major criminal acts committed by the suspect.
Because of the incident, organizers of the Pride parade which had been scheduled to start hours after the shooting was cancelled. The parade was set to culminate the week long Pride festivities in Oslo.
Norwegian Prime Minister Prime Minister Jonas Gahr Stoere wrote in a public post on Facebook that "the shooting outside London Pub in Oslo tonight was a cruel and deeply shocking attack on innocent people." He added "We all stand by you," showing support for the country's LGBTQ citizenry.
Norway's King Harald V issued a statement offering condolences and said he and Norway's royal family were "horrified by the night's shooting tragedy."
"We sympathize with all relatives and affected and send warm thoughts to all who are now scared, restless and in grief," the Norwegian monarch said. "We must stand together to defend our values: Freedom, diversity and respect for each other. We must continue to stand up for all people to feel safe."
Oslo Pride issued a statement concerning cancelling the Pride parade;
"Oslo Pride has received clear advice and recommendation from the police that the parade, Pride park and other events in connection with Oslo Pride be canceled. Oslo Pride therefore asks everyone who has planned to participate in or watch the parade not to attend. All events in connection with Oslo Pride are canceled.
Now we will follow the police's recommendations and take care of each other. Warm thoughts and love go to relatives, the injured and others affected. We will soon be proud and visible again, but today we will hold and share the pride celebrations from home," says Inger Kristin Haugsevje, leader of Oslo Pride, and Inge Alexander Gjestvang, leader of the Association for Gender and Sexuality Diversity.
Oslo Pride has close communication with the police and is following the situation, and will provide ongoing information.
The White House reacted to the news of the shooting issuing a statement by National Security Advisor Jake Sullivan;
"The horrific shooting in Norway this morning has been felt around the world. The United States strongly condemns this act of terror. We stand in solidarity with the families of the victims, the diverse and strong LGBTQI+ community of Oslo, our close NATO ally Norway, and all who have been devastated by this senseless act. The United States has been in touch with the Norwegian government and offered to provide assistance. We remain committed to continuing to partner with Norway to advance a more equitable and just world for all, free from violence and discrimination."
Oslo shooting being investigated as act of terrorism:
British prime minister panned as 'disgrace' in response to Pride message
Government cancelled conference after rights groups announced boycott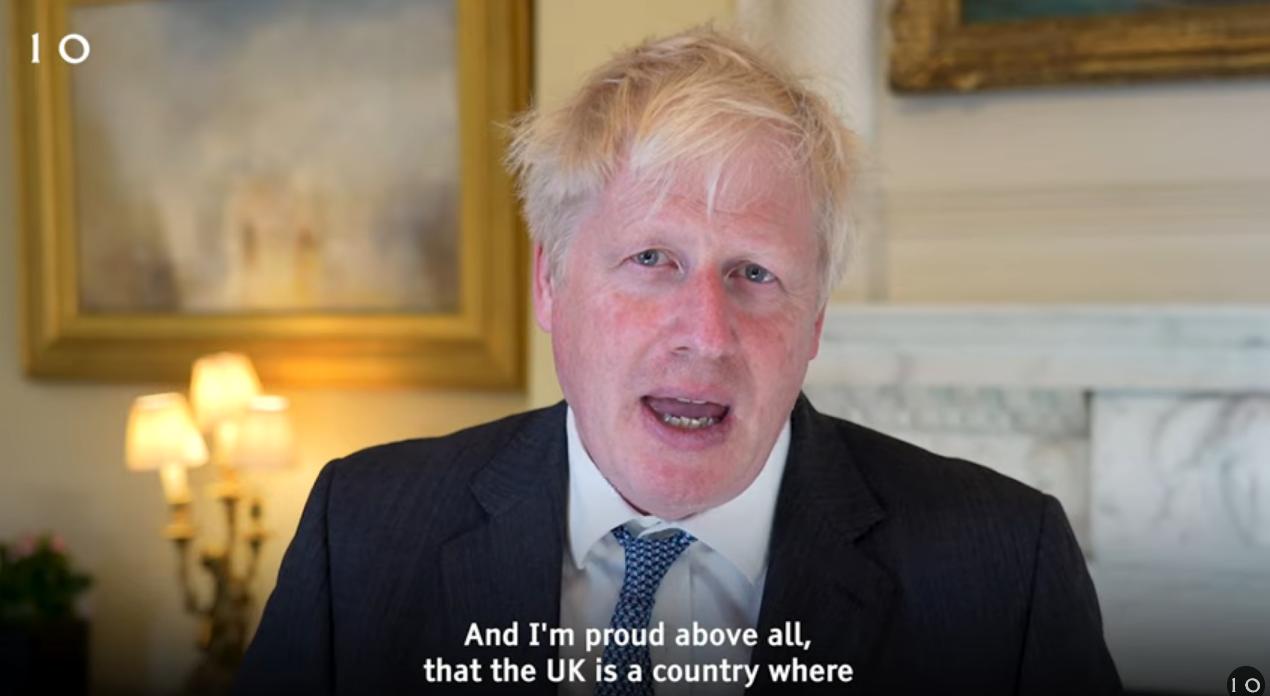 British Prime Minister Boris Johnson released a video message on his official Twitter and YouTube platforms celebrating Pride Month in the U.K. Tuesday under the social hashtag of #WhyPridematters.
The prime minister said that he was "proud" at how many LGBTQ and intersex people have sought asylum in the U.K. from Afghanistan after the Taliban regained control of the country. However, within literal minutes he was promptly criticized and in the Twitter pushback was told by one user: "You're an absolute disgrace."
Another chimed in saying his remarks were hollow.
Johnson's Tory-led government seemingly has been more indifferent to Britain's LGBTQ and intersex community — transgender people in particular — according to activists and the largest LGBTQ and intersex advocacy group, Stonewall UK.
Last Spring, in early April, Bloomberg reported more than 80 organizations pulled out of the British government's international LGBTQ and intersex conference due to be held in June after Johnson dropped a plan to ban so-called conversion therapy for trans people.
One of Johnson's top ministers, Liz Truss, was accused of using LGBTQ and intersex rights to 'rile up her right-wing support base' PinkNewsUK reported.
As minister for women and equalities, Truss scrapped much-needed reform to the Gender Recognition Act (GRA) despite reams of evidence showing there was strong public support for changes that would make accessing legal gender recognition easier for the trans community.
She has also been criticized for her appointments to the Equalities and Human Rights Commission, and her defenses of "gender critical" views.
There has also been outcry by LGBTQ and intersex advocacy groups and activists over the government's willingness to deport LGBTQ and intersex and other asylum seekers on one-way flights to Rwanda. That decision has been criticized by queer and trans advocates as "hugely concerning" and "potentially life-threatening."
Canadian LGBTQ and intersex news outlet Xtra reported that queer and trans asylum seekers in the U.K. already face inhospitable conditions. Sebastian Rocca, founder of charity Micro Rainbow, which provides safe housing to LGBTQ and intersex asylum seekers and refugees in the U.K., tells Xtra in a statement: "One of the most common reasons for the Home Office to refuse asylum to LGBTQI+ people in the U.K. is because they do not believe they are LGBTQI+," adding that the policy has "potentially life-threatening consequences."
The "single young men" framing of the policy means any gay or bisexual men, transmasculine people or transfeminine people — including those seeking asylum in the U.K. for their sexual orientation or gender identity — could potentially be deported to a country with a long history of human rights violations.
In Tuesday's message the prime minister referred specifically to Afghan LGBTQ and intersex people fleeing the notoriously intolerant Taliban which regained control of the country after the Biden administration pulled the remaining armed forces out of the war-torn country last summer after nearly 21 years of conflict.
"LGBT Afghans coming to this country because we're a place that is welcoming and understands that type of intolerance is simply unacceptable in this country," Johnson said.
Why #Pride Matters. pic.twitter.com/XBj8frzPo3

— UK Prime Minister (@10DowningStreet) June 20, 2022
Johnson added: "I'm proud above all that the U.K. is a country where you can be however you want to be and you can love whomever you choose to love no matter who you are or where you come from or what your background is.
"So it's great to see Afghans coming to this country with that knowledge and seeing our country as a beacon of hope.
"That's why Pride Month matters so much. And I hope you have a great Pride."
Twitter was less than impressed:
Boris Johnson said gay people are 'tank top bum boys' and compared equal marriage to three men marrying a dog.

The Tory government have also deported LGBT+ people to countries where LGBT+ people are criminalised and more Tory MPs voted against same sex marriage than for it. https://t.co/cqgNBjCI87

— George Aylett (@GeorgeAylett) June 21, 2022
Hollow words from a Government who are still content with deporting LGBT+ refugees to Rwanda despite their own report stating that LGBT+ people "regularly" face "arbitrary arrest and detention by state security forces without due process." #ToriesOut https://t.co/0qB0U9irIQ

— Chris Davis 🇺🇦 (@Chris_Davis1998) June 21, 2022
You're an absolute disgrace. https://t.co/pBWcti3UbX

— Richard 🌈🏳️‍🌈 (@RJFirth) June 21, 2022
Why Pride matters | Prime Minister Boris Johnson: