D.C. reinstates indoor mask mandate
Bowser also announces new vaccine mandate for city employees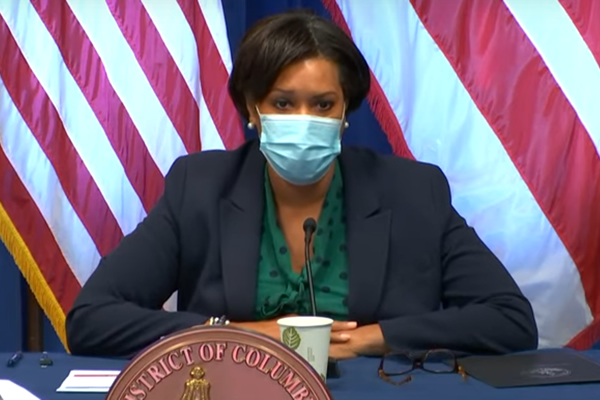 D.C. Mayor Muriel Bowser announced on Monday that the city has reimposed its requirement that masks be worn in indoor public places beginning at 6 a.m. Tuesday, Dec. 21 until Jan. 31, when city health officials will decide whether the mandate should continue.
The mayor also announced that her administration has put in place a new vaccine mandate requiring all D.C. government employees, contractors, interns, and grantees working for the city government "must be fully vaccinated against COVID-19 and must have a booster."
The new vaccination mandate will not allow city government workers or contractors and grantees to "opt out" of the vaccination requirement by getting a weekly COVID test.
The new mandates, which Bowser said would be put in place through a declaration of a public health emergency, would be accompanied by an expansion of the availability of free COVID-19 self-testing kits in at least 36 sites across the city, including eight public libraries.
"The Test Yourself Express program will provide residents with free at-home rapid Antigen COVID-19 tests," a statement released by the mayor's office says. "Beginning Wednesday, December 22, the rapid antigen COVID-19 tests will be available at eight District libraries, six days a week," according to the statement. "District residents will be able to access a maximum of two kits per day and proof of D.C. residency will be required," the statement says.
The new mandate and expanded testing announcements come after the city released data showing that for Friday, Dec. 17, the Department of Health reported 844 new coronavirus cases, the highest single-day total since the pandemic began in 2020. As of Dec. 17, the seven-day average of new cases in D.C. reached 360, which also marks the highest average increase since March of 2020.
The DOH data continue to show that the overwhelming majority of new COVID cases in which someone becomes ill is among those who are unvaccinated.
The reinstated mask mandate retains the same provision as the city's earlier mask mandate that exempts people from wearing masks while eating and drinking at bars, restaurants, nightclubs and other establishments that serve food and beverages.
Will D.C. host World Pride 2025 after Taiwan cancellation?
InterPride organizers mum on selection of new host city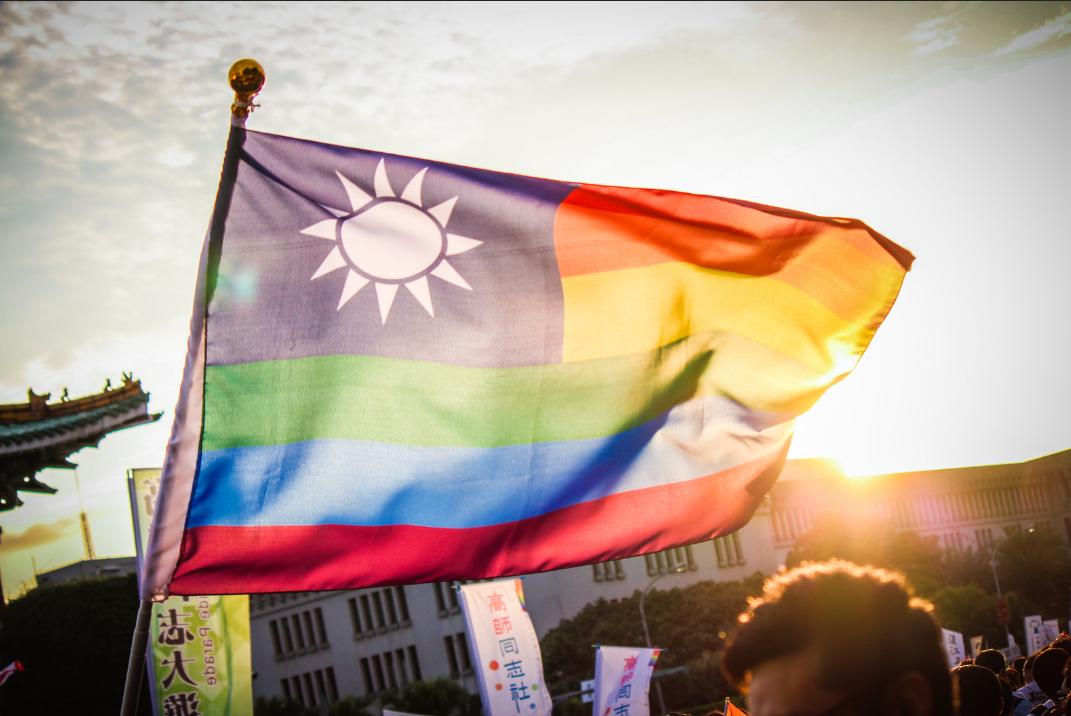 A surprise announcement last week by Taiwanese organizers of World Pride Taiwan 2025 that they have withdrawn their agreement to host the international Pride event has raised the immediate question of whether the event will be moved to Washington, D.C., which lost its bid to host the event to Taiwan.
Capital Pride Alliance, the group that organizes D.C.'s annual Pride events, submitted a bid for D.C. to become the host city last September with the support of D.C. Mayor Muriel Bowser and city agencies that help organize large events.
World Pride Taiwan 2025 is the group that won its 2021 bid to host World Pride 2025 in the Taiwanese port city of Kaohsiung. The group said in a statement that it decided to cancel its role as the host for World Pride following a dispute with InterPride, the U.S.-based international organization that founded and administers World Pride, and that selects the host city.
World Pride, an international event that takes place every two years, draws thousands of participants from throughout the world to the host city.
Although disagreements had surfaced over whether World Pride Taiwan had the economic capacity to host an international event like World Pride, the group said in its statement that the issue that prompted the cancellation was InterPride's insistence that the name "Taiwan" could not be used in the title of the event and only the name World Pride Kaohsiung 2025 could be used.
According to the statement, the name "Taiwan Pride" has symbolic significance for the Taiwanese LGBTQ community, among other reasons, because all the island nation's Pride events since 2003 have used the name Taiwan Pride.
In its own statement, InterPride said all past World Pride events have used the name of the host city rather than the country in which the city is located. In its statement, it said it offered a compromise allowing Taiwanese organizers to call the event "World Pride Kaohsiung, Taiwan," a claim Taiwanese organizers dispute.
The Washington Blade couldn't immediately reach an official or spokesperson for InterPride to determine whether it plans to reopen the bidding process to select another city to host World Pride 2025 or whether it would invite D.C.'s Capital Pride Alliance to host the event on behalf of D.C.
Capital Pride Alliance submitted what it said was a comprehensive bid last September calling on InterPride to select D.C. as the World Pride 2025 host. Capital Pride and the Taiwanese group were the only two organizations to submit a bid for World Pride 2025.
When InterPride announced last November that it had selected the Taiwanese city of Kaohsiung to host the international event, Capital Pride issued a statement congratulating Kaohsiung Pride and World Pride Taiwan 2025 for winning the bid.
Ryan Bos, the Capital Pride Alliance executive director, told the Blade on Wednesday that as of early this week InterPride had not contacted Capital Pride Alliance about the Taiwanese group's decision to cancel the event. He said Capital Pride learned about the cancellation from news media reports.
Asked if Capital Pride plans to reactivate its bid to host World Pride 2025, Bos did not offer a direct answer.
"We definitely need to have conversations about it," he said. "We definitely would be open to the conversation. Our team put in a lot of time and effort to put together a very comprehensive and strong bid," Bos said. "D.C. is a worthy destination, and we can truly make a major impact on the world stage by hosting an event such as this," Bos said. "So, we would be open to entertaining the conversation."
Bos pointed to Capital Pride's announcement at the time it submitted its bid to host World Pride 2025 last September that hosting the event in 2025 would come at a time when Capital Pride plans to commemorate the 50th anniversary of D.C.'s first LGBTQ Pride event in 1975, which began as a block party near Dupont Circle.
"So, though we were not selected last fall, we have been moving forward in organizing an international Pride event for 2025 on the world stage for our 50th anniversary," Bos said. "So, regardless of what happens, we will be continuing down that path."
Bos said Capital Pride Alliance officials will also be attending InterPride's annual international conference this October in Guadalajara, Mexico, which is held each year in connection with InterPride's role as an association of LGBTQ Pride organizations throughout the world. Bos said the issue of selecting a new host city for World Pride 2025 could emerge as a topic of discussion at that conference.
World Pride Taiwan 2025 organizers said in their statement that InterPride did not insist on leaving out the name Taiwan in the title of the event during the bidding process last year and at the time InterPride decided to select the Taiwanese group to host the event in Kaohsiung. The group also disputes InterPride's claim that it offered a compromise to include the name Taiwan along with Kaohsiung in the event's title.
Most LGBTQ Advisory Neighborhood Commissioners not seeking re-election
No candidates running in 56 districts, reflecting waning interest in posts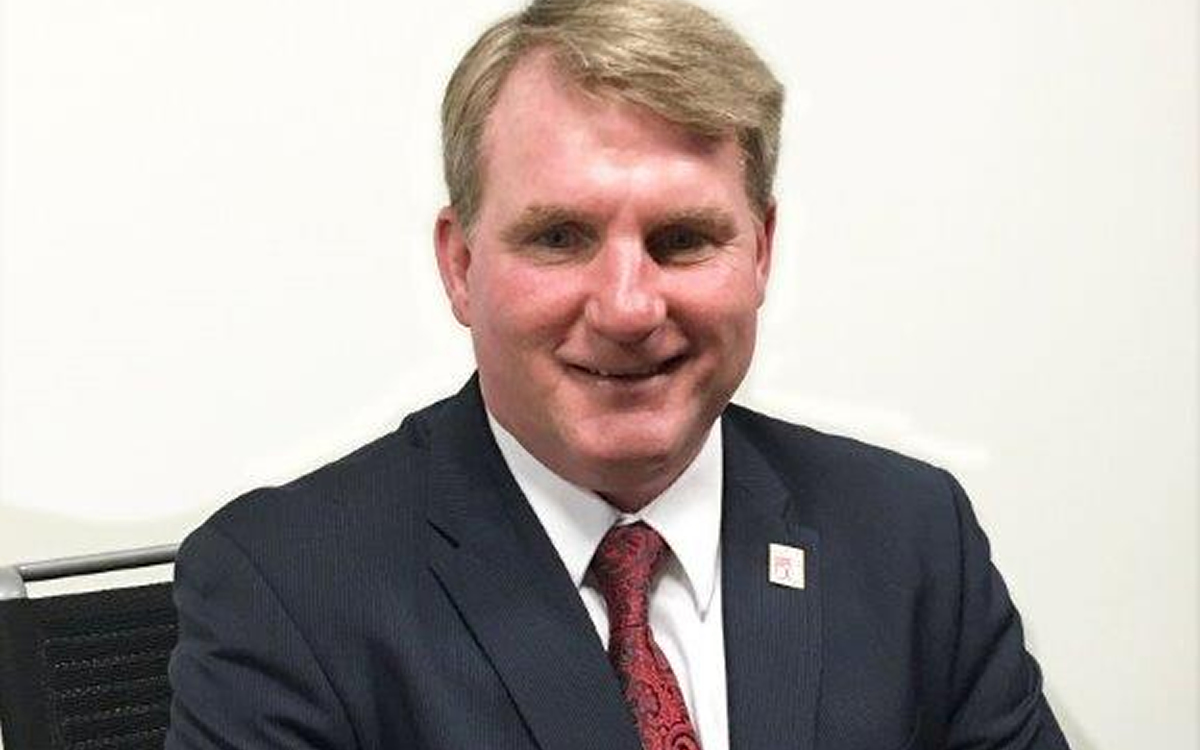 Only ten of D.C.'s 34 known LGBTQ Advisory Neighborhood Commissioners are running for reelection in the city's Nov. 8 general election, according to the most up to date list of ANC candidates released by the D.C. Board of Elections.
Some of the 24 LGBTQ incumbent ANC members who are not running for reelection have said they decided to step down after having served multiple two-year terms in an unpaid elective office that they say involves a considerable amount of time as well as political strife that can be stressful.
Congress created the Advisory Neighborhood Commissions as part of the city's home rule local government in the early 1970s. There are a total of 40 ANCs located throughout the city with each having between two and ten single member districts representing the city's diverse neighborhoods. Currently, there are a total of 345 single member districts citywide.
Under the city's Home Rule Charter, the ANCs are charged with making recommendations to city officials on a wide range of neighborhood issues, including the approval of liquor licenses for bars and restaurants, for which city officials are required to give "great weight" but the government officials are not required to adopt the recommendations.
Thirty-three of the current 34 openly LGBTQ ANC members were among a total of 47 known LGBTQ ANC candidates that ran in the city's 2020 general election.
One of the current LGBTQ ANC members, Dupont Circle community activist Randy Downs, won in a special election to fill a vacancy earlier this year for the Dupont Circle ANC Single Member District 2B07. Downs, who served as an ANC member in previous years, is among the 24 LGBTQ ANC incumbents who are not running for reelection in November.
Other LGBTQ members who have decided not to seek reelection include longtime Dupont Circle ANC member Mike Silverstein, who is completing his tenth two-year term, and Logan Circle ANC member John Fanning, who's completing his seventh term in office.
"I have served seven terms, and I just felt like it was time to allow another resident of my single member district an opportunity to serve," Fanning told the Washington Blade. "And I am happy that I accomplished the things that I did in my seven terms," he said.
Silverstein attributes what he called "COVID fatigue" as one reason some of the LGBTQ as well as non-LGBTQ ANC incumbents are not running for another term in office. He said another factor prompting at least some incumbents not to run again is greater demands on ANC commissioners and less support from city officials.
Among other things, he said, some community members who disagree with the recommendations made and positions taken by ANCs have filed multiple Freedom of Information Act requests seeking hundreds of email messages exchanged among ANC members, forcing ANC members to expend many hours of work tracking down those messages as well as other documents.
"People don't want to be hassled, they don't want to be subjected to the same crap that people who are making $140,000 a year go through when they're not being paid anything," Silverstein said. "We've had to beg people to run," he said in referring to him and other Dupont Circle ANC incumbents who were trying to find qualified people to replace them.
The D.C. Board of Elections list of ANC candidates shows that there are no candidates running in 56 single member districts across the city, the highest number of districts in which no ANC candidate is running since the ANC's were created. Observers familiar with the ANCs note that the candidate list also shows there are a record number of single member districts in which only one candidate is running, which the observers say indicates an apparent lack of public interest or support for the city's ANCs.
Silverstein and Fanning said they know of several non-incumbent LGBTQ ANC candidates running in the November election, but they don't have a complete list of all known LGBTQ ANC candidates citywide.
At the time of the 2020 D.C. general election, the then newly created LGBTQ ANC Rainbow Caucus compiled a list of the known LGBTQ ANC candidates. But Silverstein and Fanning said the Rainbow Caucus has been inactive this year, in part, due to its former chairpersons becoming involved in other activities.
One of the founding chairs of the caucus was local transgender activist and Ward 3 ANC member Monika Nemeth, who is not seeking reelection this year. Also serving as one of the founding chairs was gay Ward 1 ANC member Japer Bowles, who resigned from his ANC seat earlier this year after D.C. Mayor Muriel Bowser appointed him as director of the Mayor's Office of LGBTQ Affairs.
Nemeth and Bowles couldn't immediately be reached this week to determine whether they have arranged for others to replace them as leaders of the ANC Rainbow Caucus and whether the caucus will compile a list of LGBTQ ANC candidates running in the November election.
Among the other incumbent LGBTQ ANC members who are not running for reelection include longtime Southwest waterfront commissioner Andy Litsky of ANC 6D04; Dupont Circle ANC 2B09 member Kyle Mulhall, an attorney and longtime LGBTQ rights advocate; and Logan Circle ANC member John Guggenmos, the co-owner of the Logan Circle area gay bars Number 9 and Trade.
Also, among the LGBTQ incumbents not running this year are Logan Circle ANC members Rehana Mohammed and Alexandra Bailey.
Following is a list of the ten incumbent LGBTQ ANC members who are running for reelection in November, their ANC single member districts, and the neighborhoods they represent:
Kent Boese, 1E01 (Park View)
Michael Wray, 1E03 (Park View)
Larry Handerhan, 1B01 (Ledroit Park)
Michael Shankle, 2C01 (Penn Quarter-Chinatown)
Evan Yeats, 4B04 (Takoma)
Ra Amin, 5B04 (Brookland)
Salvador Sauceda-Guzman, 5D05 (Trinidad)
Robb Dooling, 6A06 (Capitol Hill East)
Ronald Collins, 6D02 (Near Southwest)
Anthony Lorenzo Green, 7C04 (Deanwood)
Us Helping Us reaches settlement in $3.8 million lawsuit
Construction firm accused LGBTQ group of breach of contract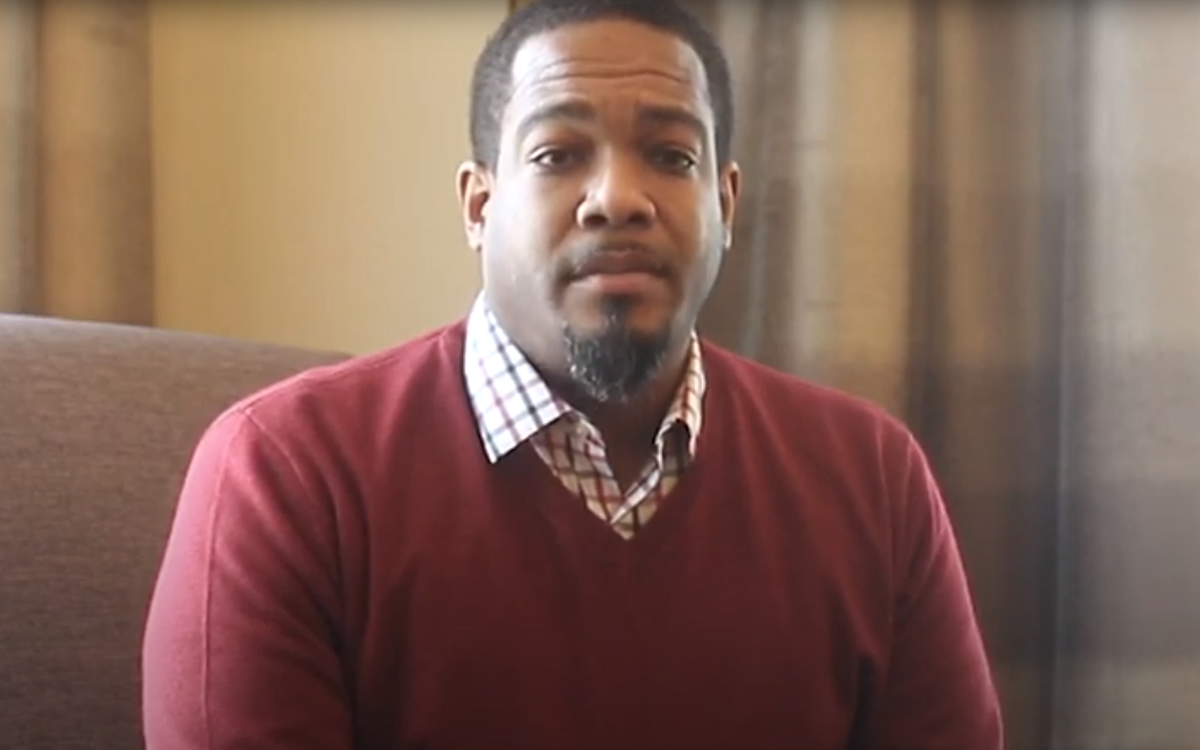 The D.C.-based LGBTQ health and HIV services organization Us Helping Us, People Into Living and The Kier Company, which filed a $3.8 million lawsuit against Us Helping Us in November 2020 alleging a breach of contract for its renovation of the group's headquarters building, have reached an out-of-court settlement in the case, according to court records.
Us Helping Us Executive Director DeMarc Hickson, who this week informed the Washington Blade about the settlement, said the two parties have decided to keep the terms of the settlement confidential.
Documents filed by the two parties in D.C. Superior Court over the past two years show that settlement discussions began in early 2021 as part of a mandatory mediation under court rules for all lawsuits. But the records show that an agreement between the two parties to settle the case did not take place until April of this year.
The Kier Company, which provides interior design and general contracting services for residential and commercial buildings, charged in its lawsuit that Us Helping Us violated the terms of its contract for the renovation of its D.C. headquarters building at 3636 Georgia Ave., N.W. The company claimed Us Helping Us failed to pay the remaining balance of $101,002 out of a total cost for the renovation project of $320,234.
The lawsuit accused Us Helping Us of multiple violations of various provisions in the contract it signed with the company, including a failure to remove office furniture from the building during the construction work and the presence of Us Helping Us employees in the construction areas. All of this, the company charged, resulted in "overtime" and "weekend" fees totaling $3,366,000 over and above the original stated cost of the entire project.
Us Helping Us stated in its response to the lawsuit that it withheld the final payment because The Kier Company failed to complete the renovation work specified in the original contract and subsequent change orders calling for additional work. Us Helping Us also claimed that some of the work performed by the company was of poor quality, requiring Us Helping Us to arrange for "remedial construction" services from another company.
It disputed the company's claim for overtime and weekend charges, saying the company had agreed to perform its construction work while Us Helping Us employees worked in areas of the building when and where renovation work was not taking place.
Court records show that Us Helping Us filed a counterclaim accompanying its response to the lawsuit demanding that the Kier Company pay $37,400 in compensatory and actual damages for the costs Us Helping Us incurred to hire another contractor to complete the work it said the Kier Company did not complete.
The court records also show that Superior Court Judge Fern Flanagan Saddler, who presided over the case at that time, denied motions by both sides calling for him to end the case by ruling in their favor. He issued his denial of both motions in a joint ruling handed down on Dec. 28, 2021.
In an April 22, 2022, motion filed by attorneys for The Kier Company, the company informed the judge that the two parties, following mediation, agreed in principle to settle the lawsuit.
"Counsel for the parties are currently in the process of preparing and finalizing the terms of the settlement," the motion states.
The court docket shows that Judge Maurice A. Ross dismissed the lawsuit in a ruling handed down on July 22, 2022, that said the dismissal would officially take place 14 days later on Aug. 12.
"The parties previously filed a notice of settlement," the court docket states.
"For over 30 years, Us Helping Us has been providing innovative care and services to improve the health and well-being of Black, gay men," the nonprofit group says in a statement on its website. "We work every day to reduce the impact of HIV/AIDS in the entire Black community by providing care to anyone who walks through our door," the statement says.
Hicks, the Us Helping Us executive director, told the Blade this week that the group is currently providing monkeypox related support services for people it provides other services for.