Archbishop Desmond Tutu, a key LGBTQ ally, dies at 90
Anti-apartheid figure participated in U.N. Free and Equal campaign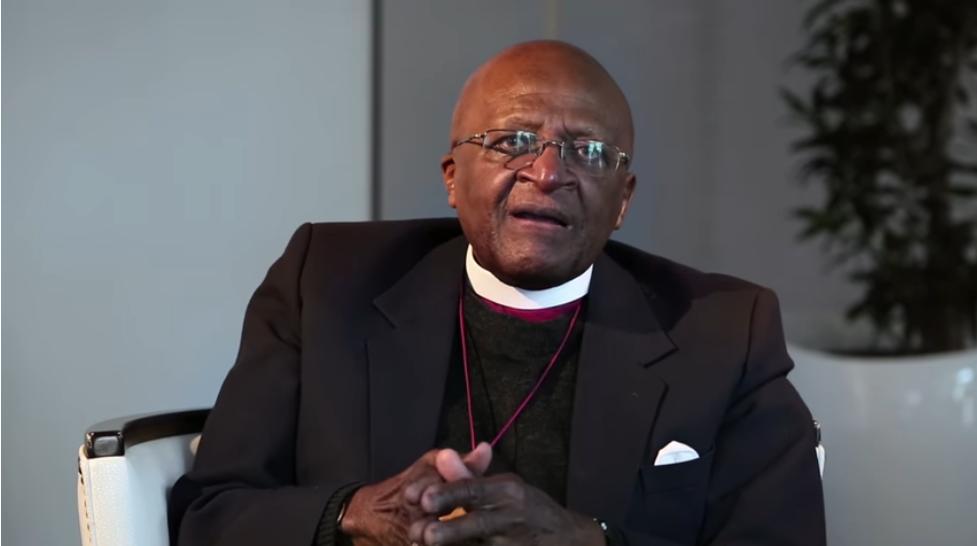 The Rev. Archbishop Emeritus Desmond Tutu, who had compared anti-LGBTQ laws and violence to the apartheid laws and violence of his native South Africa, died early Sunday in Cape Town. He was 90.
Tutu, who won the 1984 Nobel Peace Prize for his impassioned campaign against apartheid in South Africa while Nelson Mandela languished in prison, was a moral beacon not only in the deeply troubled South African nation but became a respected beacon and a tireless advocate for human rights around the globe.
Tutu's human rights work led to prominent honors and global recognition. In 2009, then-President Obama awarded him the nation's highest civilian award, the Presidential Medal of Freedom.
The outspoken Tutu was considered South Africa's conscience by both its Black and white citizens, an enduring testament to his faith and spirit of reconciliation in that divided nation.
The apartheid system in South Africa was ended through a series of negotiations between 1990 and 1993 and through unilateral steps by F.W. de Klerk, the president of South Africa. The negotiations resulted in South Africa's first non-racial election, which was won by the African National Congress, after which Tutu managed to irritate the ANC government that took power after as much as he had angered the apartheid regime previously.
As a ranking prelate in the Anglican communion (church), the Archbishop worked for universal suffrage, equal rights for women, and pressed hard for the recognition for full equality of LGBTQ people.
Tutu pressed for equal access for LGBTQ people, participating in the U.N. Free and Equal campaign, the international body's global campaign against homophobia and transphobia, in a recorded video said;
"I have to tell you, I cannot keep quiet when people are penalised for something about which they can do nothing.
"First, gender. When women are excluded, just simply and solely because they are women.
"But more perniciously, more ghastly, is the fact that people are penalized, killed, all sorts of ghastly things happen to them, simply, solely on the basis of their sexual orientation.
"I oppose such injustice with the same passion that I opposed apartheid."
"If God, as they say, is homophobic, I wouldn't worship that God."

Archbishop Emeritus Desmond Tutu
When Tutu's daughter, Mpho Tutu van Furth, who had followed her father into the ministry, married her long-term Dutch girlfriend, Marceline van Furth, in a small private ceremony in the Netherlands, the church announced that it was stripping her of her position as a priest in the Anglican communion.
Tutu van Furth's marriage to van Furth, a Dutch pediatric infectious disease scientist, also was her first public acknowledgement of her sexual orientation. Tutu van Furth had previously been married to a man with whom she had two children.
In a June 2016 interview with the BBC, Tutu van Furth said;
"My marriage sounds like a coming out party," she explained. "Falling in love with Marceline was as much as a surprise to me as to everyone else."
Asked about the revocation of her minster's credentials she said; "It was incredibly sad for me. A few years ago I celebrated the Eucharist with my father … and now to be in a position that I cannot serve at the alter with him … I was surprised by how much it hurt," she added.
Tutu van Furth, along with the rest of the global LGBTQ community, has had the uncompromising support of her father.
"I would refuse to go to a homophobic heaven. No, I would say sorry, I mean I would much rather go to the other place," Tutu said at the launch of the Free and Equal campaign. "I would not worship a God who is homophobic and that is how deeply I feel about this," the archbishop added.
In a statement released Sunday, South African President Cyril Ramaphosa expressed his heartfelt condolences to Mam Leah Tutu, the Tutu family, the board and staff of the Desmond and Leah Tutu Legacy Foundation, the Elders and Nobel Laureate Group, and the friends, comrades and associates nationally and globally of the iconic spiritual leader, anti-apartheid activist and global human rights campaigner:
 
"Desmond Tutu was a patriot without equal; a leader of principle and pragmatism who gave meaning to the biblical insight that faith without works is dead.
 
"A man of extraordinary intellect, integrity and invincibility against the forces of apartheid, he was also tender and vulnerable in his compassion for those who had suffered oppression, injustice and violence under apartheid, and oppressed and downtrodden people around the world.
 
"As Chairperson of the Truth and Reconciliation Commission he articulated the universal outrage at the ravages of apartheid and touchingly and profoundly demonstrated the depth of meaning of ubuntu, reconciliation and forgiveness.
 
"He placed his extensive academic achievements at the service of our struggle and at the service of the cause for social and economic justice the world over.
 
"From the pavements of resistance in South Africa to the pulpits of the world's great cathedrals and places of worship, and the prestigious setting of the Nobel Peace Prize ceremony, the Arch distinguished himself as a non-sectarian, inclusive champion of universal human rights.
 
"In his richly inspiring yet challenging life, Desmond Tutu overcame tuberculosis, the brutality of the apartheid security forces and the intransigence of successive apartheid regimes. Neither Casspirs, teargas nor security agents could intimidate him or deter him from his steadfast belief in our liberation.
 
"He remained true to his convictions during our democratic dispensation and maintained his vigor and vigilance as he held leadership and the burgeoning institutions of our democracy to account in his inimitable, inescapable and always fortifying way.
 
"We share this moment of deep loss with Mam Leah Tutu, the Archbishop's soulmate and source of strength and insight, who has made a monumental contribution in her own right to our freedom and to the development of our democracy.
 
"We pray that Archbishop Tutu's soul will rest in peace but that his spirit will stand sentry over the future of our nation."
The White House released a statement from President Biden and first lady Jill Biden reacting to the news of Tutu's death:
"On this morning after Christmas, we are heartbroken to learn of the passing of a true servant of God and of the people, Archbishop Desmond Tutu of South Africa.
 
We were blessed to spend time with him on several occasions over the past many years. His courage and moral clarity helped inspire our commitment to change American policy toward the repressive Apartheid regime in South Africa. We felt his warmth and joy when we visited him during the 2010 World Cup that celebrated the diversity and beauty of his beloved nation. And, just a few months ago, we joined the world in celebrating his 90th birthday and reflecting on the power of his message of justice, equality, truth, and reconciliation as we confront racism and extremism in our time today.
 
Born to a school teacher and a laundress and into poverty and entrenched racial segregation, Desmond Tutu followed his spiritual calling to create a better, freer, and more equal world. His legacy transcends borders and will echo throughout the ages.
 
On behalf of the Biden family, we send our deepest condolences to his wife Leah and their children, grandchildren and great-grandchildren. And on behalf of the people of the United States, we send our deepest condolences to the people of South Africa who are mourning the loss of one of their most important founding fathers.
 
May God bless Archbishop Desmond Tutu."
********************
In this video released by the Free and Equal campaign, Tutu calls for an end to punishing people because of who they are or whom they love, saying "I oppose such injustice with the same passion that I opposed apartheid." Free and Equal is the United Nations campaign for LGBTQ equality.
Desmond Tutu calls for a world that is Free & Equal
South Korean electronics giant pulls pro-LGBTQ ad after backlash
Singapore campaign showed mother supporting drag queen son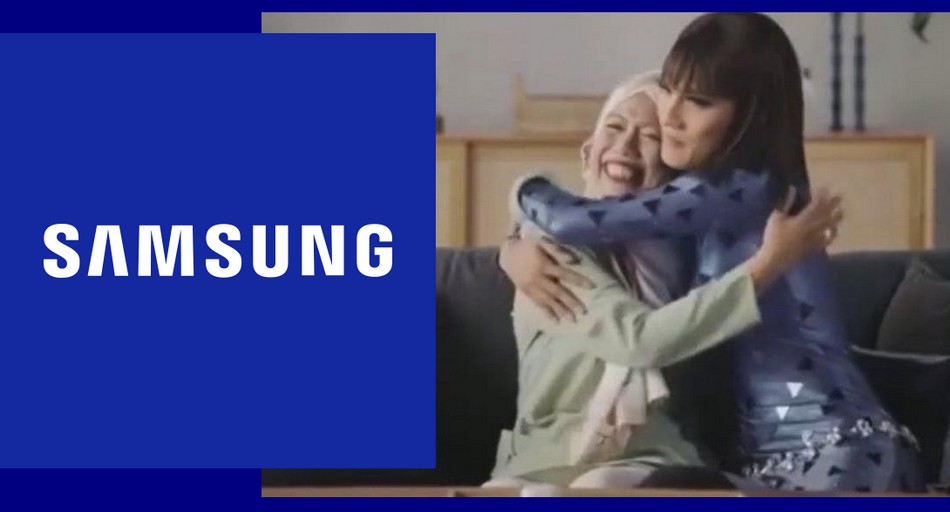 An advert campaign by South Korean electronics giant Samsung was yanked after significant backlash in Singapore from some members of its Muslim-majority community.
The ad, part of the company's "Listen to Your Heart" campaign to promote its Galaxy Buds2 and Watch4, featured a Muslim mother expressing support for her drag queen son.
The ad was meant to promote Samsung's new wearable products, like noise-cancelling earbuds and a smart watch with a heart rate monitor, the BBC reported.
The video featured several participants' reactions as they listened to heartfelt recorded messages from their loved ones. One of the pairs of participants featured a Muslim woman wearing a headscarf as she heard a message from her son, who was a drag performer.
"You are just unbothered having people looking or judging you differently, having a son that does drag," he tells her in his message.
The scene of the Muslim mother embracing her drag queen son sparked a torrent of negative commentary on virtually all social media platforms with some ad hominem remarks directed at Samsung which caused the electronics company to pull the ad.
In a Facebook post Samsung wrote;
"We acknowledge that we have fallen short in this instance, and have since removed the content from all public platforms," Samsung said. "Samsung believes that innovation and growth are driven by diversity and inclusivity. We will certainly be more mindful and thorough in considering all perspectives and viewpoints for our future marketing campaigns."
Members of the local LGBTQ community similarly expressed their disappointment at the ad being taken down.
"It was the first of its kind video coming from a minority group on a relationship between mother and son [and] was so affirming," Hilmi, a center manager at local LGBTQ organization Oogachaga, told BBC News.
"As a queer Malay man, I am saddened to see a video that expresses unconditional love [being] taken down abruptly due to societal pressure from a group of people with conservative values."
Marketing Interactive, an online Singapore-based daily news and email news service which is emailed every work day to advertising and marketing professionals in Singapore, Hong Kong, and Malaysia, interviewed Anand Vathiyar, managing director at Cheil Singapore, the ad agency Samsung partnered with.
The campaign was meant for people from all walks of life to be able to express their true feelings to their loved ones, Vathiyar said.
"What is heartening is that for everyone who is getting politically correct about this episode, there are many others, especially younger Singaporeans, who seem to get that we can do better to listen to each other with due care, empathy, respect, and consideration," Vathiyar added.
Meanwhile, in a video posted on Instagram on Jan. 20, the BBC noted that the son featured in the video also reassured followers that he and his mother were "doing well."
"I'm not going to talk about the comments that [were] said in [that video]," the drag performer known as Vyla Virus said.
"It was all about a mother's love in that video, nothing else was mentioned."
Two LGBTQ people named to Chilean president-elect's Cabinet
Gabriel Boric and his government takes office on March 11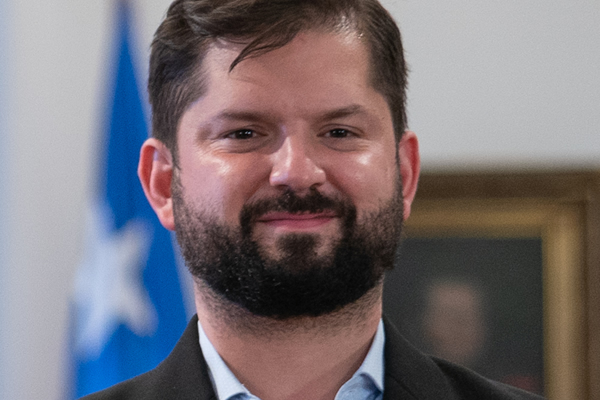 Chilean President-elect Gabriel Boric on Friday named two openly LGBTQ people to his Cabinet.
Marco Antonio Ávila, who is a gay man, will be the country's education minister. Alexandra Benado, who is a lesbian, will be Chile's sports minister.
Javiera Zúñiga, a spokesperson for Movilh (Movimiento de Integración y Liberación Homosexual), a Chilean LGBTQ rights group, applauded Boric for naming Ávila and Benado to his Cabinet.
"The visibility of sexual orientation and gender identity is no longer an impediment to access any position in Chile," said Zúñiga in a press release. "Sexual orientation and gender identity are irrelevant for the positions, whether they are public or private. Capability is the only thing that matters."
Boric and his government will take office on March 11. Chile's marriage equality law goes into effect the day before.
Lesbian couple murdered, dismembered in Mexico border city
Julissa Ramírez and Nohemí Medina Martínez killed in Ciudad Juárez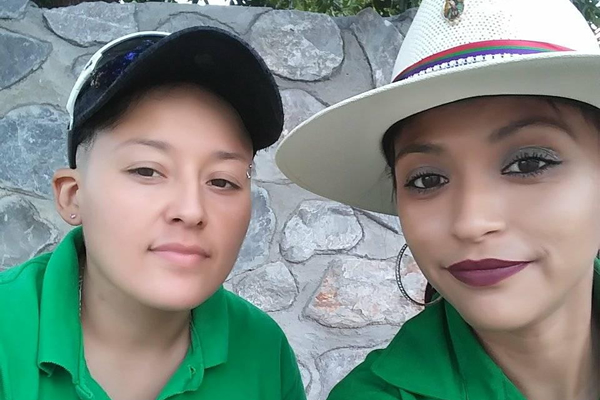 Authorities in the Mexican border city of Ciudad Juárez on Sunday found the dismembered bodies of a lesbian couple along a local highway.
The dismembered body parts of Julissa Ramírez and Nohemí Medina Martínez were found in plastic bags that had been placed along the Juárez-El Porvenir Highway.
El Diario, a Mexican newspaper, reported the married women lived in El Paso, Texas, which is across the Rio Grande from Ciudad Juárez. Authorities said relatives last spoke with Ramírez and Medina on Saturday afternoon.
A source in Ciudad Juárez with whom the Washington Blade spoke on Thursday confirmed Ramírez and Medina "were lesbian women" and their murder was "very violent."
Members of Comité de la Diversidad Sexual de Chihuahua, an LGBTQ rights group in the state of Chihuahua in which Ciudad Juárez is located, and Chihuahua Gov. María Eugenia Campos Galván are among those who have expressed outrage over the women's murders. Comité de la Diversidad Sexual de Chihuahua on Wednesday also urged local and state authorities to investigate whether the murder was a hate crime.
"People of sexual diversity are questioned, including their existence through heteronormative discourse," said the group in a statement. "They have the right to a life free of violence in which they exercise all their rights, in addition to living without fear or fear of rejection and aggressions that can unfortunately escalate to hate crimes."
EXHORTA SECRETARÍA DE GOBERNACIÓN A @MaruCampos_G A ACABAR CON LESBOFOBIA@SEGOB_mx a través de @CONAPRED y @CONAVIM_MX pidió al Gob del Estado que esclarezca el asesinato de Yulizsa y Nohemí…#JusticiaParaYulizsaYNohemi (1/3) pic.twitter.com/kLC7UNIoV2

— Comité de la Diversidad Sexual de Chihuahua (@DiversidadChih) January 19, 2022
El Diario reported Ramírez and Medina are two of the nine women who have been reported killed in Ciudad Juárez since the beginning of the year.
Personas de las Diversidades Afectivo Sexuales, an LGBTQ rights group in Ciudad Juárez, and feminist organizations on Thursday organized a protest during which participants demanded local, state and federal authorities do more to end to violence against women in the city. The press release that announced the demonstration specifically cited Ramírez and Medina.
"We seek justice and clarification in the murder of Nohemí and Yulissa, a lesbian couple who was found in Juárez-Porvenir Highway," it reads.