The best books of 2021
Our favorites in fiction, non-fiction and children's lit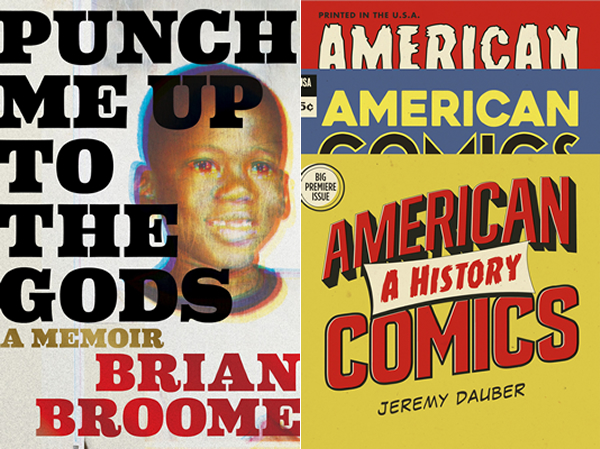 There's still a lot of winter left.
That's the fact staring you in the face. Once the holiday decorations are down, the toys are all put away, and you've rediscovered your gift certificates, what do you do with them?
You buy books, of course. And to get you started, here are a few sure-fire picks for the Best of 2021:
FICTION
What would you do if life throws you a curve-ball? In "The Guncle" by Steven Rowley (Putnam, $27.00), gay man, former TV star, Palm Springs fixture, no-responsibilities Patrick is asked to take care of his niece and nephew for the long-term. He never wanted kids at all. He never wanted to fall in love with them, either. Cute, sweet, funny, heartfelt – what more could you want?
You don't have to have read any of the other Cork O'Conner novels to want "Lightning Strike" by William Kent Krueger (Atria, $27.00), which takes readers back to 1963, and a murder in small-town Minnesota. Cork O'Conner is a young teen then, the son of the local sheriff, and he knows that Big John Manydeeds couldn't have possibly hung himself. But how does a boy go about proving something like that? For fans, that's a can't-miss question. For new fans, it'll send you racing toward the rest of the Cork O'Conner series.
Watchers of "The Handmaiden's Tale" will absolutely devour "Outlawed" by Anna North (Bloomsbury, $26.00). In a small corner of Texas, at an unstated time, 17-year-old Ada is struggling to give her husband children, which embarrasses him, and that's something only witches do. And so Ada is cast out of the community and heads north, to safety, where barren women are outlaws. This dystopian, feminist Western is dangerous and delicious.
"Raft of Stars" by Andrew J. Graff (Ecco, $26.99) is a coming-of-age story of two boys who are best friends, and one of them is abused by his father. Tired of seeing his friend hurt, the other boy shoots the man and both boys run away to escape what surely will be legal trouble and maybe even jail time. They're running toward a lie, though, and they're heading for a waterfall they don't know is there. This is one of those books with heartbreakingly beautiful prose in a story that'll leave you with sweaty palms.
And finally, have you ever wondered what your life would be like if you'd taken a different path? In "The Nine Lives of Rose Napolitano" by Donna Freitas (Pamela Dorman Books, $26.00), one woman has many options in her life, each one ending in a way she never thought possible. It's like "Groundhog Day" with a twist that'll roll around in your mind for days…
NON-FICTION
For every kid who grew up with a pile of comic books next to the bed, in a drawer, or in the closet, "American Comics: A History" by Jeremy Dauber (W.W. Norton, $35) is a must-have. Here, Dauber follows comics from their political roots to today's activist cartoons, and how we went from Katzenjammer Kids to MAD Magazine to comix as we know them. The bonus is that Dauber puts comics into fascinating historical perspective.
Did you buy your lottery ticket this week? If you did, it'll make a fine bookmark for "Jackpot: How the Super-Rich Really Live – and How Their Wealth Harms Us All" by Michael Mechanic (Simon & Schuster, $28.00). You might think twice about the burdens of wealth after reading this book – and you might re-examine your thoughts on what one person's wealth does to everyone else.
Readers who love memoirs will enjoy "Punch Me Up to the Gods" by Brian Broome (HMH, $26), who writes about growing up, being in love with the boy who abused him, and the father who did, too. It's a coming-out tale that's sometimes funny and always graceful, one that will sometimes make you gasp, and that you'll be glad you read.
You know that feeling you get when you come across a stack of old magazines in the attic? That gentle, hometown, old-time feeling is extra-rich inside "The Ride of Her Life" by Elizabeth Letts (Ballantine, $28). This is the story of Annie Wilkins, aging, ailing, and alone, and the audacious cross-country ride she decides to take on a horse she'd just purchased. This feel-good story is set in the 1950s, and its neighborliness might make it be the perfect antidote for today's world.
Lastly, "The Redemption of Bobby Love" by Bobby and Cheryl Love with Lori L. Tharps (Mariner Books / HMH Books, $28) might be the most unusual memoir you read this winter. As a young man, Walter Miller ran away from a prison bus and to New York, where he renamed himself Bobby Love and went into hiding in plain sight. Love kept to the straight-and-narrow, fell in love, got married, and raised a family but 40-some years later, the law caught up with him. This astounding, impossible story, told alternately between both Loves, is one you'll, um, love.
CHILDREN'S BOOKS
Based on a real event (the Mexican Revolution), "The Barefoot Dreams of Petra Luna" by Alda P. Dobbs (Sourcebooks, $17.99) is the story of a young girl who becomes responsible for her Abuelita and her little sister when the Federales destroy their village and their home. This causes the trio to run north, one step ahead of those who wish to kill them, on a race to reach the border and make it to America. It's an exciting read for 8-to-14-year-olds.
Kids who love silly stories will enjoy "Egg Marks the Spot: A Skunk and Badger Story" by Amy Timberlake, the second in what appears to be a series. A whirlwind named Skunk and his very staid, very reticent friend, Badger are at odds again – this time, over a missing rock from Badger's collection. There are chickens involved, a bit of a mystery, dinosaurs, and a lot of fun for your 7-to-10-year-old. Hint: find the first Skunk and Badger book; your child will want that one, too.
For teens who enjoy unique memoirs, "Violet and Daisy: The Story of Vaudeville's Famous Conjoined Twins" by Sarah Miller (Schwartz & Wade, $17.99) is the story of the Hilton sisters and their careers and lives. Born conjoined at the bottom of the spine, Violet & Daisy were "adopted" by a woman who ruled their lives. When she died, the girls were passed on to that woman's heirs, who mishandled their careers and left them nearly penniless. This is a thrilling tale of legalities, Vaudeville, and two women determined to make their own ways, despite that they were conjoined forever. It's the perfect read for any 14-and-older reader, including adults who love memoirs.
So now, get to the bookstore. Hunt at the library. Don't miss these excellent books for adults and kids – and Season's Readings!
New book reveals that some secrets last a lifetime
'All the Broken Places' should be on your must-read list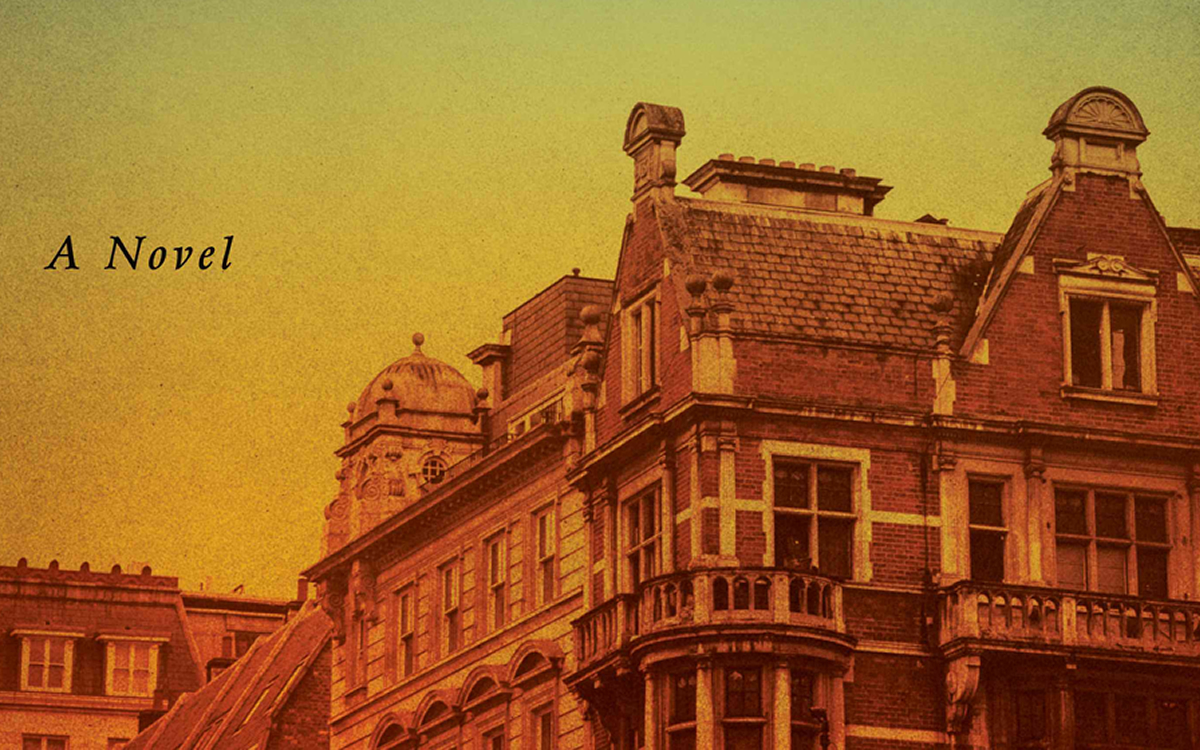 'All the Broken Places'
By John Boyne
c. 2022, Pamela Dorman Books
$28/400 pages
It shall not pass your lips.
No, That Thing You Do Not Talk About is off-limits in all conversation, a non-topic when the subject surfaces. Truly, there are just certain things that are nobody's business and in the new novel, "All the Broken Places" by John Boyne, some secrets must last a lifetime.
She hated the idea that she would have to adjust to new neighbors.
Ninety-one-year-old Gretel Fernsby wasn't so much bothered by new people, as she was by new noise. She hated the thought of inuring herself to new sounds, and what if the new tenants had children? That was the worst of all. Gretel never was much for children, not her own and certainly not any living below her.
Once, there was a time when Gretel could imagine herself with many children. That was nearly 80 years ago, when she was in love with her father's driver, Kurt. She thought about Kurt through the years – he had fallen out of favor with her father, and was sent elsewhere – and she wondered if he survived the war.
Her father didn't, nor did her younger brother but Gretel didn't think about those things. What happened at the "other place" was not her fault.
She hadn't known. She was innocent.
That was what she told herself as she and her mother fled to Paris. Gretel was 15 then, and she worked hard to get rid of her German accent but not everyone was fooled by her bad French or her story. She was accosted, hated. As soon as her mother died, she sailed to Australia, where she lived with a woman who loved other women, until it became dangerous there, too. She practiced her English and moved to London where she was married, widowed, and now she had to get used to new neighbors and new sounds and new ways for old secrets to sneak into a conversation.
OK, clear your calendar. Get "All the Broken Places" and just don't make any plans, other than to read and read and read.
The very first impression you get of author John Boyne's main character, Gretel, is that she's grumpy, awful, and nasty. With the many bon mots she drops, however, the feeling passes and it's sometimes easy to almost like her – although it's clear that she's done some vile things in her lifetime, things that emerge slowly as the horror of her story dawns. Then again, she professes to dislike children, but (no spoilers here!) she doesn't, not really, and that makes her seem like someone's sweet old grandmother. 'Tis a conundrum.
Don't let that fool you, though. Boyne has a number of Gretel-sized roadside bombs planted along the journey that is this book. Each ka-boom will hit your heart a little harder.
This is a somewhat-sequel to "The Boy in the Striped Pajamas," but you can read it alone. Do, and when you finish, you'll want to immediately read it again, to savor anew.
The Blade may receive commissions from qualifying purchases made via this post.
Memoir reveals gay writer's struggle with homelessness, rape
'Place Called Home' a powerful indictment of foster care system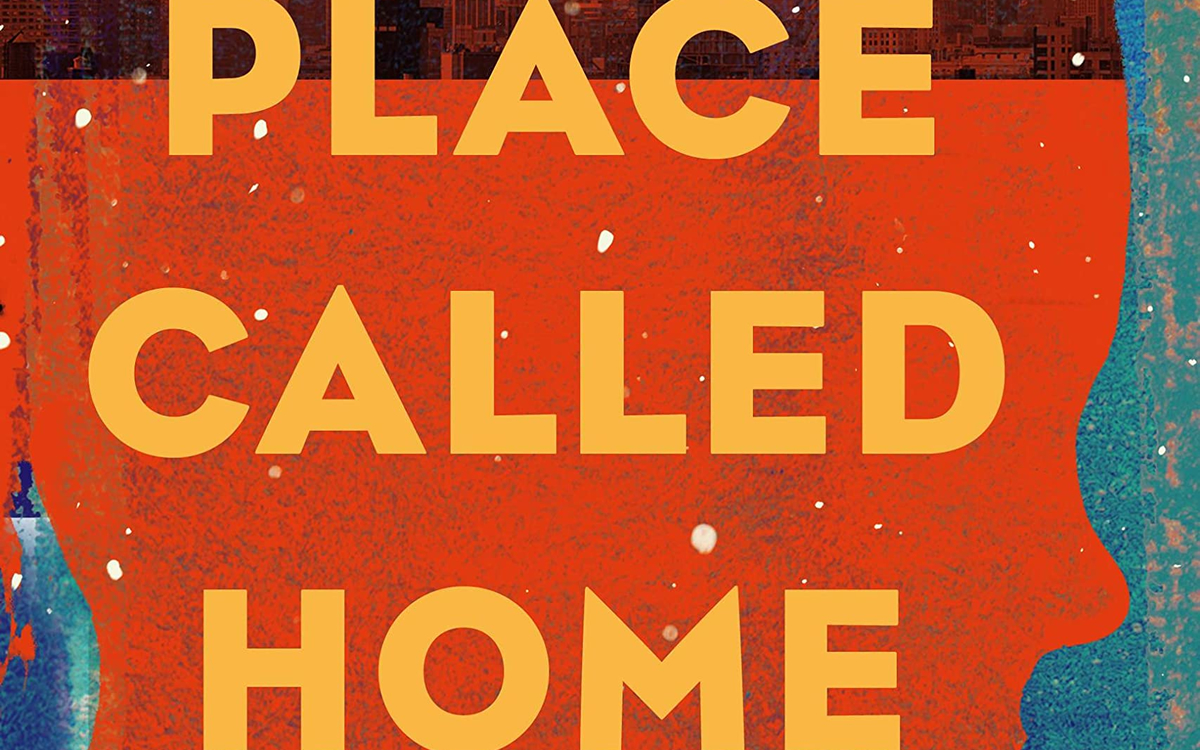 'A Place Called Home: A Memoir'
By David Ambroz
c. 2022, Legacy Lit/Hachette
$30/384 pages
For David Ambroz, 42, author of the stunning new memoir "A Place Called Home," one of his childhood recollections is of himself and his siblings walking with Mary, their mother, on a freezing Christmas morning in New York City.
Today, Ambroz, who is gay and a foster parent, is a poverty and child welfare expert and the head of Community Engagement (West) for Amazon.
But, on that morning, Ambroz remembers, when he was five, he and his seven-year-old sister Jessica and six-year-old brother Alex were freezing. Mary, their mother was severely mentally ill. They were homeless.
Ambroz draws you into his searing memoir with his first sentence. "I'm hungry," he writes in the simple, frightened, perceptive voice of a malnourished, shivering little boy.
As it got dark and colder, Ambroz recalls, he walked with his family, wearing "clownishly large" sneakers "plucked from the trash."
Five-year-old Ambroz remembers that the night before his family got lucky. They had dinner (mac and cheese) at a church "with a sermon on the side."
"We heard the story of the three kings bringing gifts to the baby Jesus," Ambroz writes.
But the next day they're still homeless and hungry. Talk about no room at the inn.
Young Ambroz doesn't know the word "death," but he (literally) worries that he and his family will die. Frozen, hungry and invisible to uncaring passersby.
Ambroz's mom, a nurse, is occasionally employed and able to house her family in dilapidated apartments. But she's soon ensnared by her mental illness, unable to work. Then, her family is homeless again.
Until, he was 12, Ambroz and his siblings were abused and neglected by their mother.
Ambroz doesn't know as a young boy that he's gay. But, he can tell he's different. Instead of playing street games with the other kids, Ambroz likes to play "doctor" with another boy in the neighborhood.
Mary tells him being gay is sinful and that you'll die from AIDS if you're queer.
His mother, having decided that he's Jewish, makes Ambroz undergo a badly botched circumcision. At one point, she beats him so badly that he falls down a flight of stairs.
At 12, Ambroz reports this abuse to the authorities and he's placed into the foster care system.
If you think this country's foster care system is a safe haven for our nation's 450,000 kids in foster care, Ambroz will swiftly cut through that misperception.
From ages 12 to 17, Ambroz is ricocheted through a series of abusive, homophobic foster placements.
One set of foster parents try to make him more "macho," rent him out to work for free for their friends and withhold food from him. At another placement, a counselor watches and does nothing as other kids beat him while hurling gay slurs.
Thankfully, Ambroz meets Holly and Steve who become fabulous foster parents. Ambroz has been abused and hungry for so long he finds it hard to understand that he can eat whatever he wants at their home.
Through grit, hard work and his intelligence, Ambroz earned a bachelor's degree from Vassar College, was an intern at the White House and graduated from the UCLA School of Law. Before obtaining his position at Amazon, he led Corporate Social Responsibility for Walt Disney Television.
But none of this came easily for him. Coming out was hard for many LGBTQ people in the 1990s. It was particularly difficult for Ambroz.
In college, Ambroz is deeply closeted. He's ashamed to reveal anything about his past (growing up homeless and in foster care) and his sexuality.
At one point, he's watching TV, along with other appalled students, as the news comes on about Matthew Shepard being murdered because he was gay. Ambroz can see that everyone is enraged and terrified by this hate crime. Yet, he's too ashamed to reveal anything of his sexuality.
Over Christmas vacation, Ambroz decides it's time to explore his sexuality.
Telling no one, Ambroz takes a train to Miami. There, he goes home with a man (who he meets on a bus) who rapes him.
"I run in no particular direction just away from this monster," he recalls. "When I get back to my hotel room, I'm bleeding…I order food delivered but can't eat any of it."
"A Place Called Home" has the power of Martin Luther King, Jr.'s "Letter from Birmingham Jail" and Rachel Carson's "Silent Spring."
Ambroz's writing becomes less powerful when he delves into the weeds of policy. But this is a minor quibble.
Ambroz is a superb storyteller. Unless you lack a heartbeat, you can't read "A Place Called Home" without wanting to do something to change our foster care system. 
The Blade may receive commissions from qualifying purchases made via this post.
New book explores impact of family secrets
Her father was hiding his sexual orientation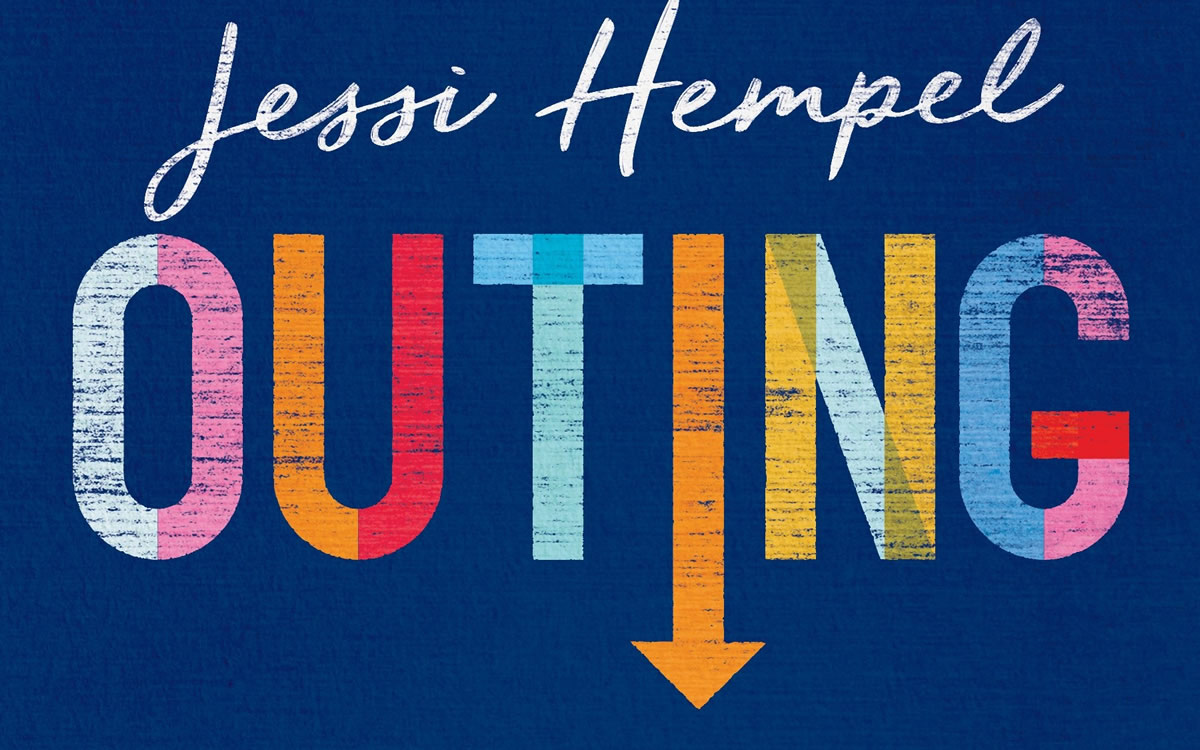 'The Family Outing: A Memoir'
By Jessi Hempel
c. 2022, HarperOne
$27.99/320 pages
Don't tell the children.
For most families in America in the last century, that was the maxim to live by: the kids are on a need-to-know basis and since they're kids, they don't need to know. And so what did you miss? Did you know about familial philanthropy, rebellion, embarrassment, poverty? As in the new memoir, "The Family Outing" by Jessi Hempel, did secrets between parent and child run both ways?
"What happened to me?"
That's the big question Jessi Hampel had after many therapy sessions to rid herself of a recurring nightmare. She had plenty of good memories. Her recollection of growing up in a secure family with two siblings was sharp, wasn't it?
She thought so – until she started what she called "The Project."
With permission from her parents and siblings, Hempel set up Skype and Zoom sessions and did one-on-one interviews with her family, to try to understand why her parents divorced, why her brother kept mostly to himself, how the family dynamics went awry, why her sister kept her distance, and how secrets messed everything up.
Hempel's father had an inkling as a young man that he was gay, but his own father counseled him to hide it. When he met the woman who would eventually be his wife, he was delighted to become a husband and father, as long as he could sustain it.
Years before, Hempel's mother was your typical 1960s teenager with a job at a local store, a crush on a slightly older co-worker and, coincidentally, a serial killer loose near her Michigan neighborhood. Just after the killer was caught, she realized that the co-worker she'd innocently flirted with might've been the killer's accomplice.
For nearly the rest of her life, she watched her back.
One secret, one we-don't-discuss-it, and a young-adult Hempel was holding something close herself. What else didn't she know? Why did she and her siblings feel the need for distance? She was trying to figure things out when the family imploded.
Ever had a dream that won't stop visiting every night? That's where author Jessi Hempel starts this memoir, and it's the perfect launching point for "The Family Outing."
Just prepare yourself. The next step has Hempel telling her mother's tale for which, at the risk of being a spoiler, you'll want to leave the lights on. This account will leave readers good and well hooked, and ready for the rest of what turns out to be quite a detective story.
And yet, it's a ways away from the Sherlockian. Readers know what's ahead, we know the score before we get there, but the entwining of five separate lives in a fact-finding mission makes this book feel as though it has a surprise at every turn.
Sometimes, it's a good surprise. Sometimes, it's a bad one.
A happily minimized amount of profanity and a total lack of overtness make "The Family Outing" a book you can share with almost anyone, adult, or ally. Read it, and you'll be wanting to tell everyone.
The Blade may receive commissions from qualifying purchases made via this post.