Loudoun County removes LGBTQ book from school libraries
Superintendent overrules committee that called for retaining 'Gender Queer: A Memoir'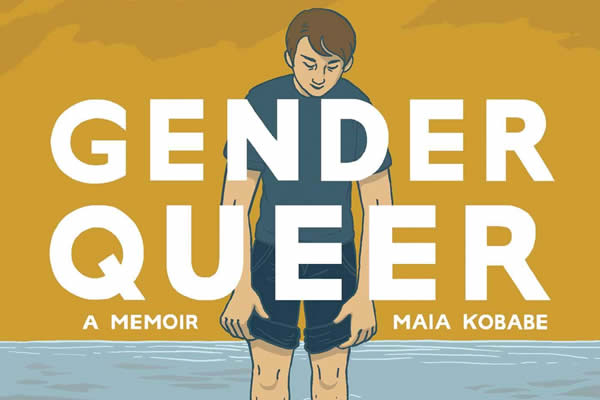 A Loudoun County, Va., School Board committee on Jan. 13 voted to uphold a decision by Loudoun County Public Schools Superintendent Scott A. Ziegler to remove from the school system's high school libraries a controversial LGBTQ-themed book called "Gender Queer: A Memoir."
The book is an illustrated autobiography by non-binary author Maia Kobabe that contains descriptions and comic book style drawings of sexual acts that Kobabe uses to tell the story of the journey and struggle in discovering the author's gender identity.
Although the book has received an American Library Association award for its relevance to young adults, critics in school systems throughout the country have said its sexually explicit content is not suitable for school libraries.
The action by the School Board committee came after Ziegler asked a separate school system committee to review the book to determine if its content was appropriate for school libraries. Loudoun Public Schools spokesperson Wayde Byard told the Washington Post the committee, in a split vote, recommended that the book be retained in high school libraries.
According to Byard, Ziegler overruled the committee's recommendation and ordered that the book be removed from the libraries. Byard said that decision was then appealed to a School Board appeals committee, which voted 3-0 to uphold Ziegler's decision.
The decision by Ziegler to remove the book from school libraries took place about two months after Fairfax County, Va., Public Schools officials decided to return "Gender Queer" and another LGBTQ-themed book called "Lawn Boy" to their high school libraries after temporarily pulling the two books in response to complaints by some parents and conservative activists.
Two committees appointed by Fairfax school officials to review the two books that consisted of educators, school officials, parents, and students concluded that, while the books contained sexually explicit content, it did not cross the line as pornography or depictions of pedophilia as some opponents claimed.
"The decision reaffirms Fairfax County Public Schools' ongoing commitment to provide diverse reading materials that reflect our student population, allowing every child an opportunity to see themselves reflected in literary characters," a statement released by Fairfax school officials explaining their decision to retain the two books in their libraries said.
"Both reviews concluded that the books were valuable in their potential to reach marginalized youth who may struggle to find relatable literary characters that reflect their personal journey," the statement says.
Loudoun County shopping center hit with homophobic, racist graffiti
Sheriff's Office seeks help from public to identify suspects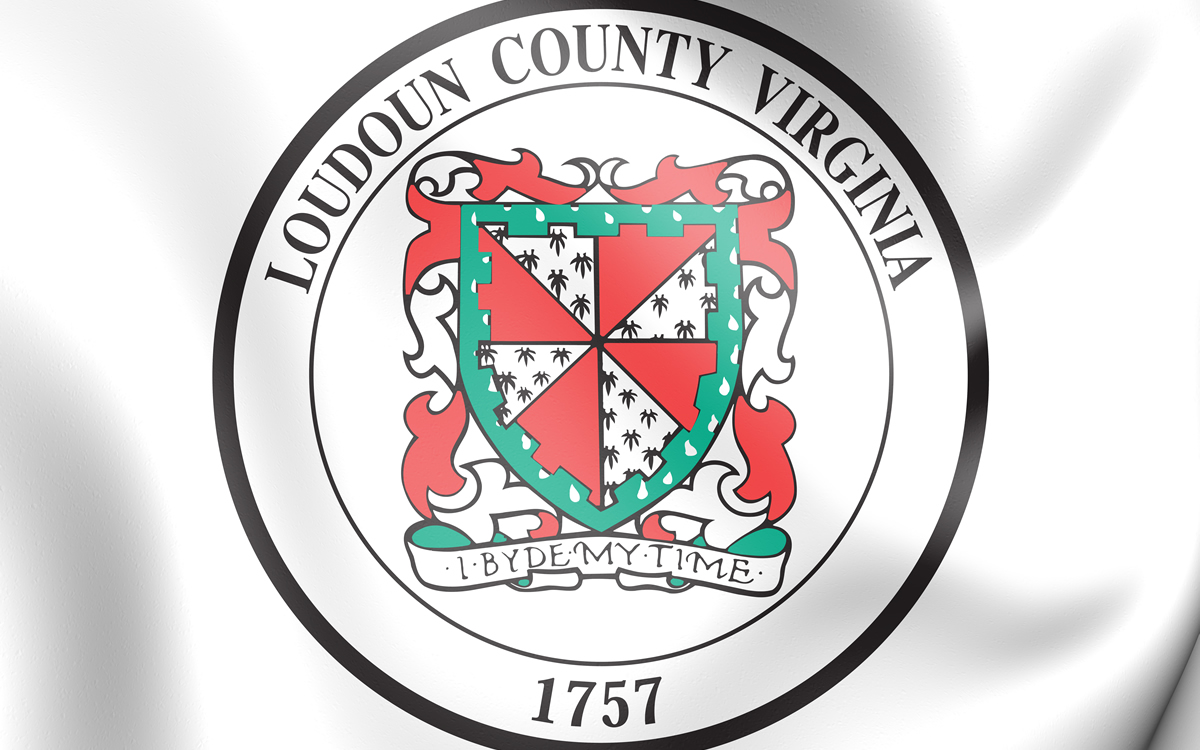 The Loudoun County, Va., Sheriff's Office is seeking help from the public for its investigation into an incident on Friday, Dec. 2, in which an unidentified suspect or suspects spray-painted anti-LGBTQ, racist, and anti-Semitic graffiti at a shopping center.
A spokesperson for the Sheriff's office told the Washington Blade the graffiti, which is considered an act of vandalism and is being investigated as a possible hate crime, was found painted on the side of a building that once housed a Food Lion supermarket at the South Riding Town Center in Chantilly.
The Sheriff's Office did not disclose the exact wording of the graffiti. But news media reports, including a report by WTOP News, said the graffiti included Nazi swastikas, racial slurs, and the phrase "stop white genocide."
Among the graffiti messages was the symbol "1488," which indicates "the perpetrator's endorsement of white supremacy and its beliefs," according to a statement from the Jewish Federation of Greater Washington as reported by the local publication Inside NOVA.
Sheriff's Office spokesperson Michele Bowman said another, similar display of hate graffiti was found on Saturday behind the Bed Bath & Beyond building at the nearby Dulles Landing shopping center. Bowman said the Sheriff's Office is also investigating that incident.
"There is no place in society for this behavior," a statement released by the Sheriff's Office on Facebook says.
"The LCSO takes this very seriously and is working with our station detectives, School Resource Officers, and our FBI Task Force member, and is reviewing social media and other potential leads to determine who is responsible for this vile act," the statement says.
"We are asking the public for their assistance as well," it says. "If anyone has information that may be helpful, please call Detective Fornwalt at 703-777-1021," the statement says.
Loudoun4All, which describes itself as an advocacy organization that supports equality, announced on Facebook that it organized a rally on Sunday, Dec. 4, at the site of the graffiti at South Riding Town Center to speak out against hate.
The announcement says the group also arranged for volunteers to help remove the graffiti after learning that the Sheriff's Office does not have authority to remove such graffiti on private property.
"About 50 local residents joined the rally, which took place along the side of Tall Cedars Parkway where the graffiti had been painted," the group said in its Facebook posting. "Rally goers held signs with inclusive and supportive messages and waved at cars driving by," the posting says.
It says that local resident Quante Timbers, the owner of Timbers Landscaping Care, LLC, volunteered his services by bringing a power washer to the site to remove most of the graffiti.
"Where his hoses wouldn't reach, local kids converted the spray-painted message of hate into chalked messages of love," the Loudoun4All statement says.
Loudoun Sheriff's spokesperson Bowman said there were no updates to report on the investigation as of Monday, Dec. 5.
Va. lawmaker introduces bill to ban trans athletes from school sports teams
State Del. Karen Greenhalgh introduced HB 1387 on Tuesday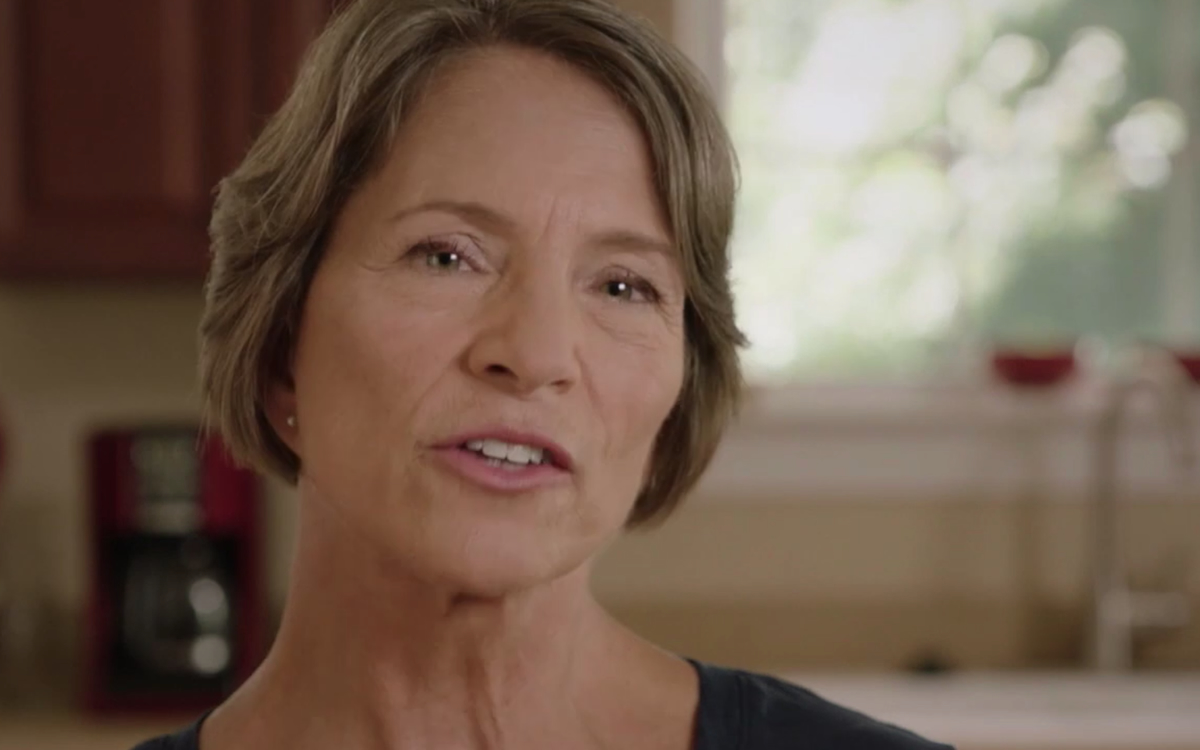 A Virginia lawmaker has introduced a bill that would ban transgender athletes from school sports teams that correspond with their gender identity.
State Del. Karen Greenhalgh (R-Virginia Beach) introduced House Bill 1387 on Tuesday
An HB 1387 summary notes it would require "each interscholastic, intercollegiate, intramural or club athletic team or sport sponsored by a public elementary or secondary school or by a public institution of higher education to be expressly designated as one of the following based on biological sex: (i) males, men or boys; (ii) females, women or girls; or (iii) coed or mixed if participation on such team or sport is open to both (a) males, men or boys and (b) females, women or girls."
"The bill requires identification of the student's biological sex on an athletics eligibility form signed by a licensed physician, nurse practitioner or physician assistant to be submitted by any such student who desires to try out for or participate in an interscholastic, intercollegiate, intramural or club athletic team or sport. The bill prohibits any such team or sport that is expressly designated for females, women or girls from being open to students whose biological sex is male," reads the summary. "The bill further prohibits any interscholastic, intercollegiate, intramural or club athletic team or sport sponsored by a public elementary or secondary school or a public institution of higher education from competing against any interscholastic, intercollegiate, intramural or club athletic team or sport sponsored by a private elementary or secondary school or private institution of higher education unless such private school or institution complies with the applicable provisions of the bill."
Republican Gov. Glenn Youngkin is among those who have said they do not support allowing trans children to play on sports teams that are consistent with their gender identity.
Youngkin in September announced his plans to revise guidelines designed to protect trans and nonbinary students that his predecessor, Democrat Ralph Northam, signed into law in 2020. The Virginia Department of Education has announced the proposed revisions will not take effect until at least Nov. 26.
The Virginia General Assembly's 2023 legislative session is scheduled to begin on Jan. 11.
Spanberger defeats Vega in Va.
Democratic congresswoman won with 51.92 percent of vote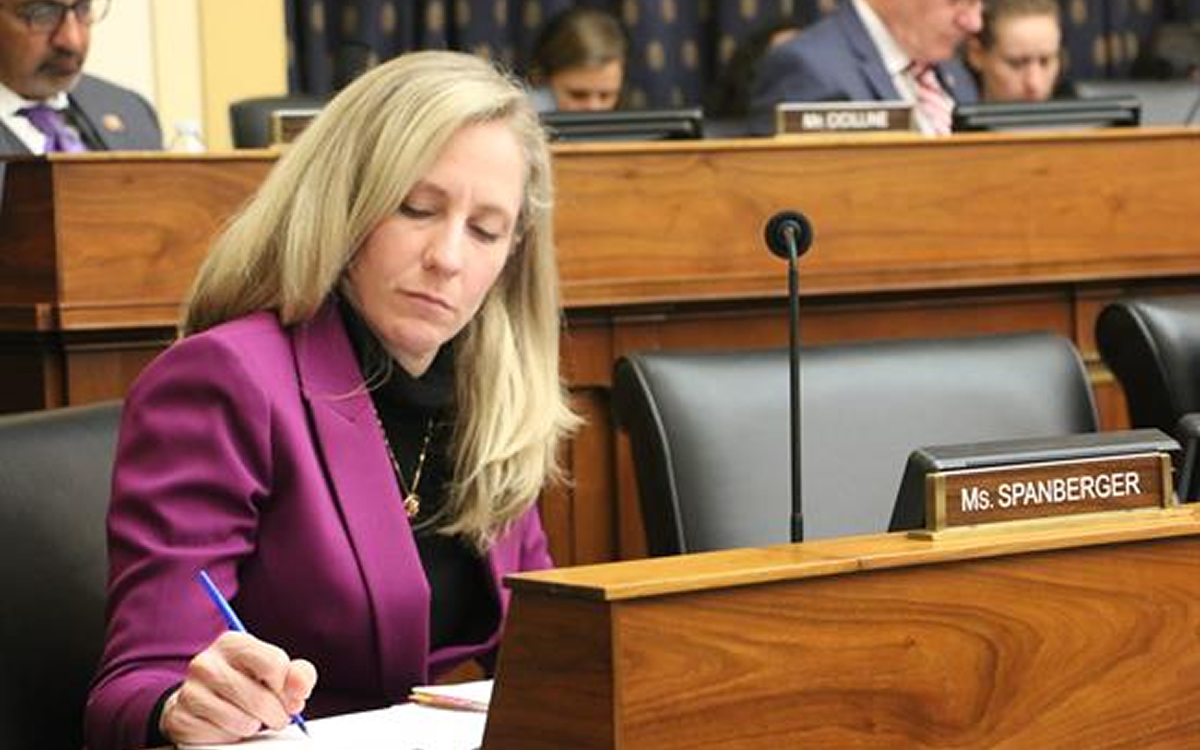 Democratic Congresswoman Abigail Spanberger on Tuesday defeated Republican Yesli Vega in Virginia's 7th Congressional District.
Spanberger was ahead of Vega by a 51.92-47.85 percent margin with 214 of 226 precincts reporting.