Biden renews call to pass LGBTQ Equality Act in State of the Union speech
Pledge to have the backs of trans kids echoed in speech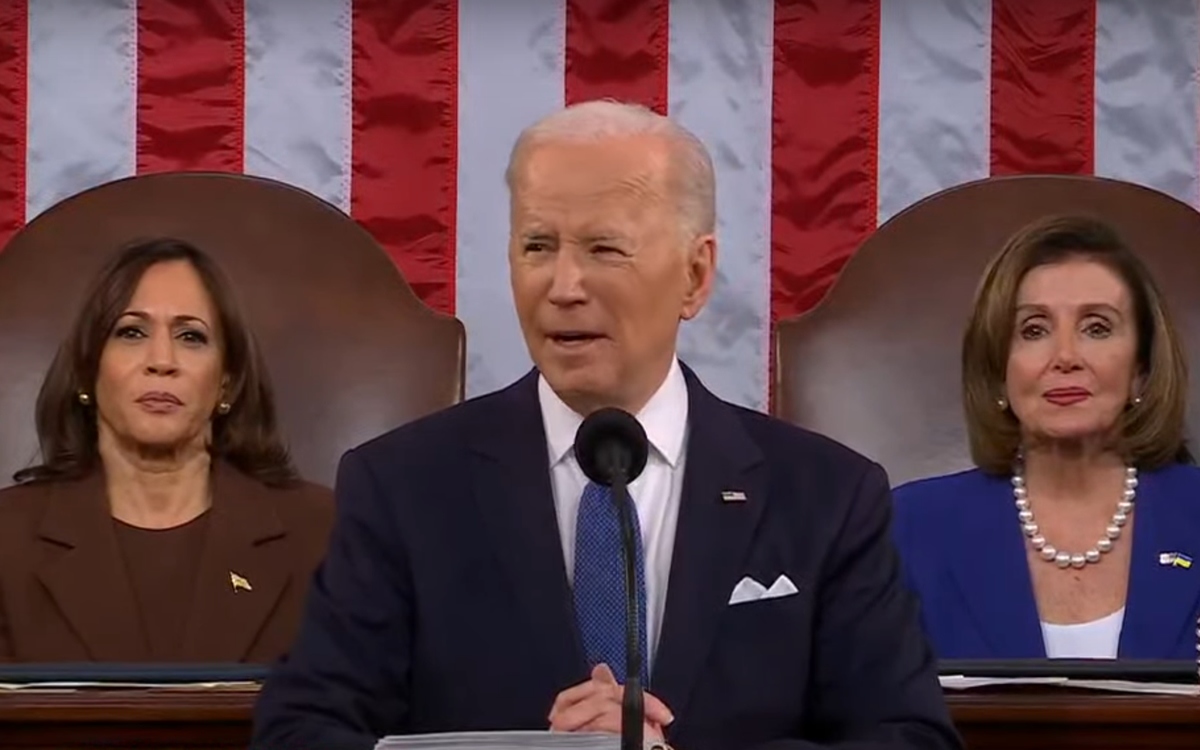 In a State of the Union address front-loaded with calls to challenge Vladimir Putin's invasion of Ukraine, President Biden on Tuesday called for assistance from Congress in enacting his domestic agenda — and renewed his call for passage of the Equality Act to advance LGBTQ rights.
"And for our LGBTQ+ Americans, let's finally get the bipartisan Equality Act to my desk," Biden said, making his strongest push yet for legislation that has been pending in the U.S. Senate for nearly a year despite Biden's campaign promise to sign it into law within his first 100 days in office.
Echoing remarks he made in his speech to Congress last year in support of transgender youth, Biden also denounced anti-transgender bills in state legislatures, many of which seek to restrict access to transition-related care for youth and to keep transgender kids out of school sports.
"The onslaught of state laws targeting transgender Americans and their families is wrong," Biden said. "As I said last year, especially to our younger transgender Americans, I will always have your back as your president, so you can be yourself and reach your God-given potential."
Despite Biden's renewed call to pass the Equality Act, the legislation is all but dead after the U.S. House passed it in March of last year as opponents have twisted the measure as a threat to sex-segregated spaces for women and the biological definition of gender. Biden's words, however, coincide with a recently launched campaign from the Human Rights Campaign highlighting the patchwork of legal protections for LGBTQ people in different states.
Biden incorporated the Equality Act in a speech where he included numerous items from his domestic agenda, such as elements of his Build Back Better plan. Among the items Biden ticked off were the ability of Medicare to negotiate prescription drug prices and expansion of the child care tax credit. The Build Back Better legislation is also dead in Congress, but supporters have held out hope that some components of the package still have a shot.
Also highlighted in Biden's speech were measures already signed into law, including the bipartisan infrastructure package, which Biden cited as evidence of working across the aisle, and the American Rescue Plan, which Biden credited with boosting the economic recovery amid the coronavirus pandemic. Not everyone in Biden's audience in the joint session of Congress agreed with him on the latter bill, however, as evidenced by Republicans booing the measure.
Critics have said Biden's moves have worsened the economy and instigated the continued rise in inflation that has increased the cost of goods from gasoline to groceries. Biden, however, made a point to include inflation in his speech, saying enacting his domestic agenda could alleviate rising prices.
"But with all the bright spots in our economy, record job growth and higher wages, too many families are struggling to keep up with the bills," Biden said. "Inflation is robbing them of the gains they might otherwise feel. I get it. That's why my top priority is getting prices under control."
The most prominent component of Biden's speech, as Russia continues to assault Ukraine, was efforts to contain Russia through economic sanctions, including an announcement the United States would join other countries in refusing to let Russian aircraft enter the United States. Biden also made clear the United States would stick to its obligation to defend allied nations in NATO, pledging to "defend every inch of territory of NATO countries with the full force of our collective power."
"In the battle between democracy and autocracy, democracies are rising to the moment, and the world is clearly choosing the side of peace and security," Biden said. "This is a real test. It's going to take time. So let us continue to draw inspiration from the iron will of the Ukrainian people."
Seated with Jill Biden in the first lady's box above the floor of the House was Oksana Markarova, Ukraine's ambassador to the United States, who waved a small blue-and-yellow striped flag of her country when President Biden mentioned her in his address. Many others present in the House chamber brought Ukrainian flags to wave and had pins of Ukraine's colors on their lapels to show American solidarity with the country under onslaught by Putin.
Sarah Kate Ellis, CEO of the LGBTQ group GLAAD, said in a statement after Biden's speech his words in support of LGBTQ people come at critical time as Texas Gov. Greg Abbott declared in a recent memo parents who provide transition-related care for their kids would be prosecuted for child abuse.
"President Biden has delivered on commitments to include LGBTQ citizens in the promise of America," Ellis said. "Every lawmaker at every level of government must commit to do the same, especially for LGBTQ families and children under attack. The state of our union is only as strong as our action and commitment to ensure no marginalized person is left behind. LGBTQ voters are more motivated than ever to hold elected officials accountable in the midterms."
Rep. Sean Patrick Maloney introduces bill to make monkeypox testing free
Health insurers would be required to cover costs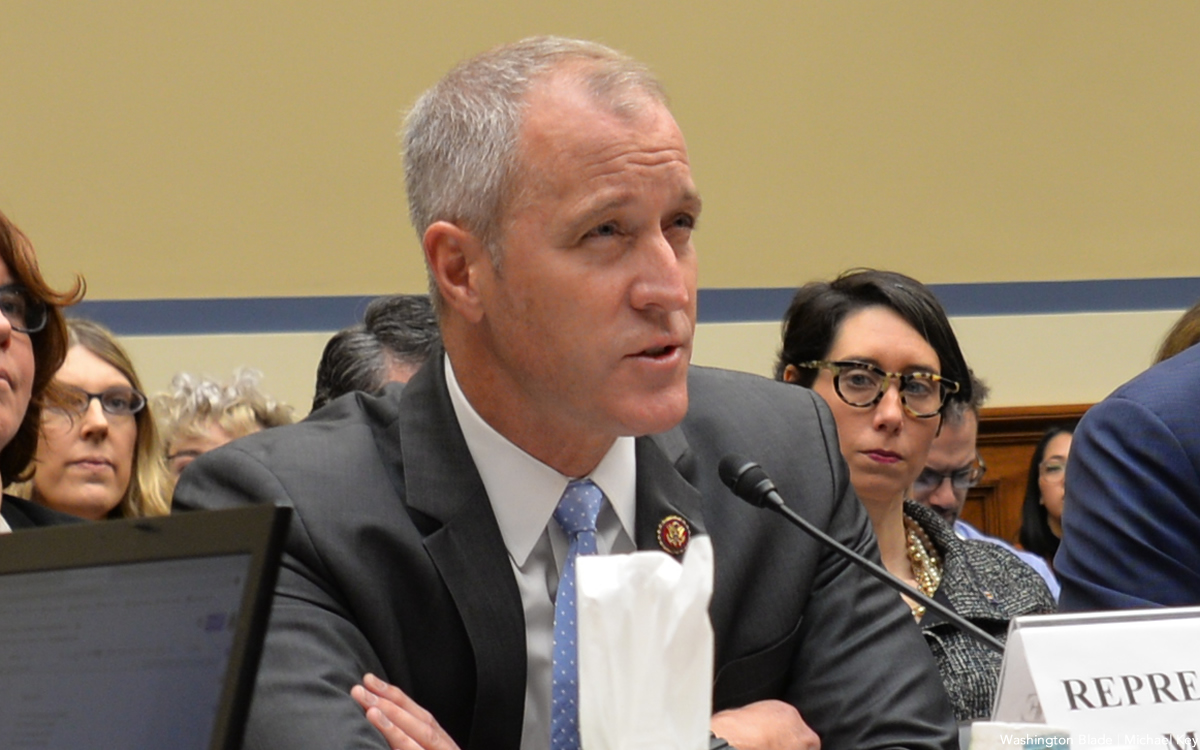 Rep. Sean Patrick Maloney (D-N.Y.), amid the ongoing monkeypox affecting gay and bisexual men, has introduced legislation in the U.S. House seeking to make testing for disease free to the public.
Maloney, one of seven openly gay members of Congress and chair of the Democratic Congressional Campaign Committee, said in a statement the measure, called the No Cost for Monkeypox Testing Act, would testing amid the monkeypox outbreak would be accessible to all.
"It is critical that we eliminate cost as a barrier to testing for monkeypox to ensure we can identify cases and prevent further spread," Maloney said. "This legislation takes the lessons we learned from past public health emergencies and protects those at risk of contracting monkeypox by making tests accessible to everyone."
The legislation would require private health insurers as well as Medicare and Medicaid to cover the costs of monkeypox testing at no expense to the patients, either through deductibles, co-payments, and co-insurance.
The bill introduction comes the week after the Biden administration declared the monkeypox outbreak a public health emergency and the same it has issued new guidance to enhance to the accessing of existing vaccines doses amid criticism federal officials were too slow in distributing shots.
The Washington Blade has placed a request in with the Centers for Disease Control seeking comment on the legislation. Secretary of Health & Human Services Xavier Becerra said Tuesday the federal government has the capacity to conduct an estimated 80,000 tests each week.
Maloney has been representing New York's 18th congressional district, but after redistricting is now seeking re-election in the 17th district. Amid controversy over a potential showdown between Maloney and Rep. Mondaire Jones (D-N.Y.), who's Black, another openly gay member of Congress and the current representative of that district, Jones has since opted to run for re-election in the New York's 10th congressional district. Maloney is now running unopposed in the 17th.
Out Vermont state senator wins Democratic primary race
Tuesday's victory makes her likely to become the first woman and openly LGBTQ+ person to represent the heavily Democratic state in Congress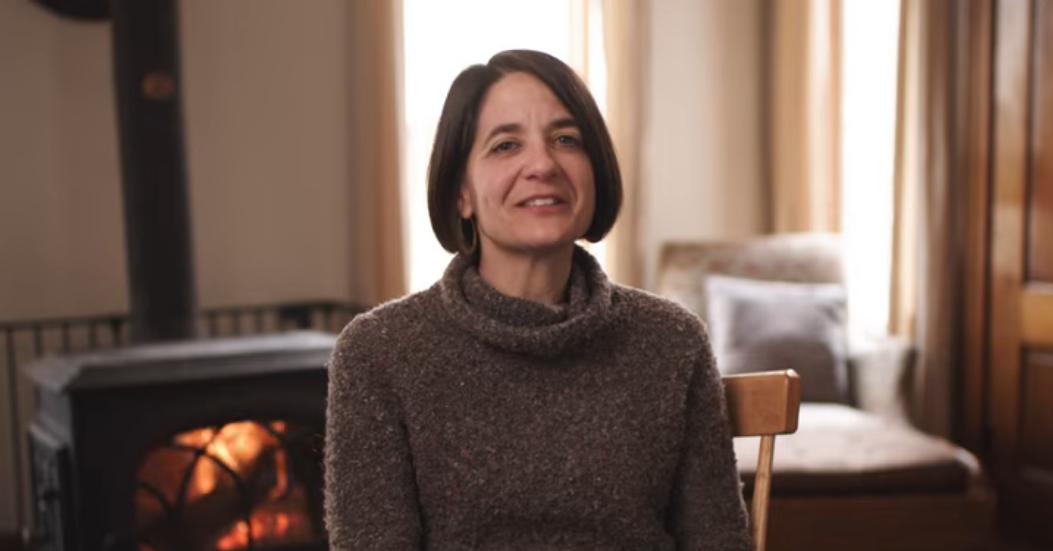 The Green Mountain State's state Senate president pro tempore has won the Democratic nomination for the state's at-large congressional seat, the state's lone seat in the U.S. House of Representatives.
Becca Balin is running to succeed U.S. Rep. Peter Welch and Tuesday's victory makes her likely to become the first woman and openly LGBTQ+ person to represent the heavily Democratic state in Congress if elected in November. Vermont is the only state that has never had a female member of its congressional delegation.
The VTDigger, a statewide news website, reported; "Balint, 53, is the first openly gay woman elected to the Vermont Senate and the first woman to serve as its president. The former middle school teacher and stay-at-home mother won her first political contest in a race for her southeastern Vermont Senate seat in 2014.
She rose quickly through the ranks of the Democrat-controlled chamber, becoming majority leader in 2017, at the start of her second term. Four years later, in 2021, she was elected pro tem — the top position in the Senate."
Becca Balint, the president pro tempore of the Vermont Senate, has won the Democratic primary for the state's open congressional seat. She could become the first woman and the first openly gay person to represent the state in Congress. https://t.co/RaAgwmtQJD

— The Associated Press (@AP) August 10, 2022
Lindsey Graham: Same-sex marriage should be left to the states
Republican senator says issue a distraction from inflation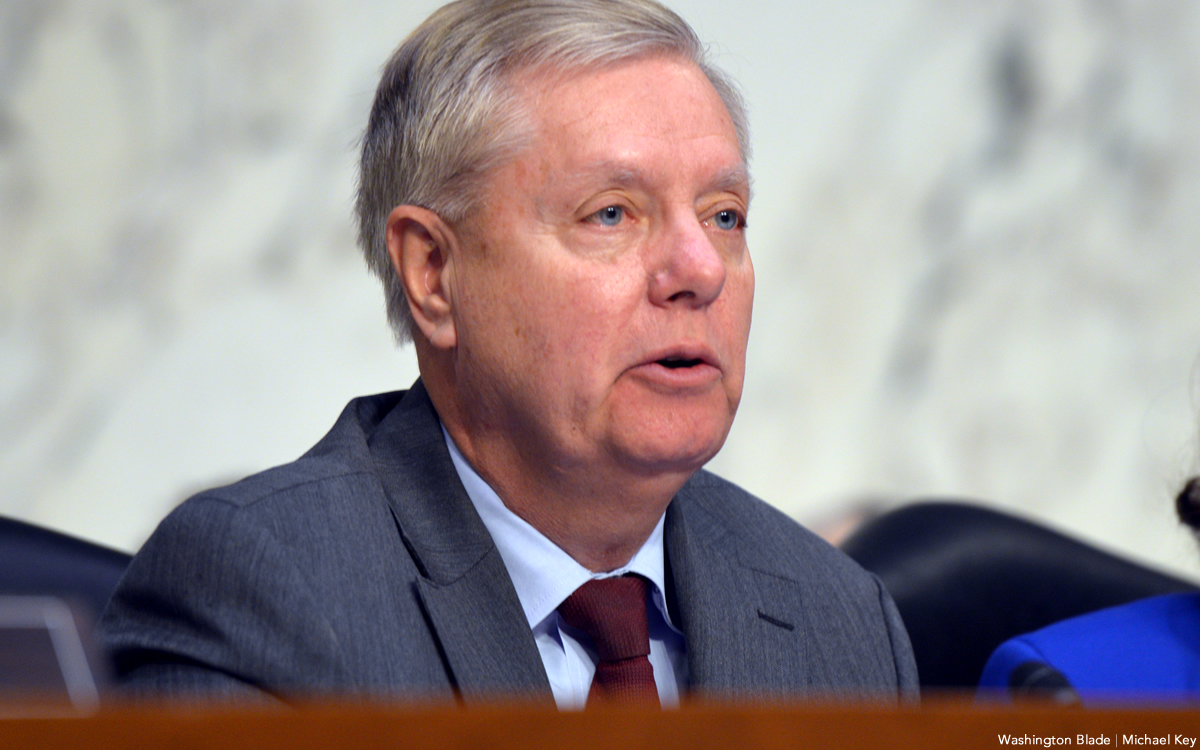 Sen. Lindsey Graham (R-S.C.), seven years after the U.S. Supreme Court ruled in favor of same-sex marriage nationwide, said Sunday he still thinks the issue of gay nuptials should be left to the states.
Graham made the remarks during an interview with CNN's Dana Bash in a rare televised bipartisan debate with Sen. Richard Blumenthal (D-Conn.) as the Senate was in the middle of voting on amendments for the Inflation Reduction Act.
When discussing the 6-3 conservative majority of the Supreme Court, Graham said consistent with the recent decision overturning Roe v. Wade justices could overturn other precedents, such as the 2015 decision in Obergefell v. Hodges in favor of same-sex marriage.
Asked point blank if he was saying it should be overturned, Graham said "no, I'm saying that I don't think it's going to be overturned." Graham, however, had an infection his voice, suggesting same-sex marriage could be undone.
"Nor should it be?" asked Bash.
"Well, that would be up to the court," he responded, then added: "I think states should decide the issue of marriage, and states should be decide the issue of abortion."
When Bash brought up another case, Loving v. Virginia, the 1965 case that overturned states bans on interracial marriage, and asked if that should be revisited as well, Graham replied, "no."
Graham quickly moved on to tamp down any expectation the would address the issue of same-sex marriage, saying fears the court would revisit the issue are unfounded and meant as a distraction from issues such as inflation.
"But if you're going to ask me to have the federal government take over defining marriage, I'm going to say no," Graham added.
Graham's remarks are consistent with what he told the Washington Blade in 2015 when asked about same-sex marriage as the issue was being adjudicated by the Supreme Court. However, they contrast to his support for a Federal Marriage Amendment that was pending before Congress during the Bush administration and would have made a ban on same-sex marriage nationwide part of the U.S. Constitution. Graham was not asked about his views on now defunct idea of an amendment during the CNN interview.
h/t The Independent