Homosexuality, an 'inherently divisive concept' at UVA
Thinking historically, with an archivist's mindset, about Virginia's direction today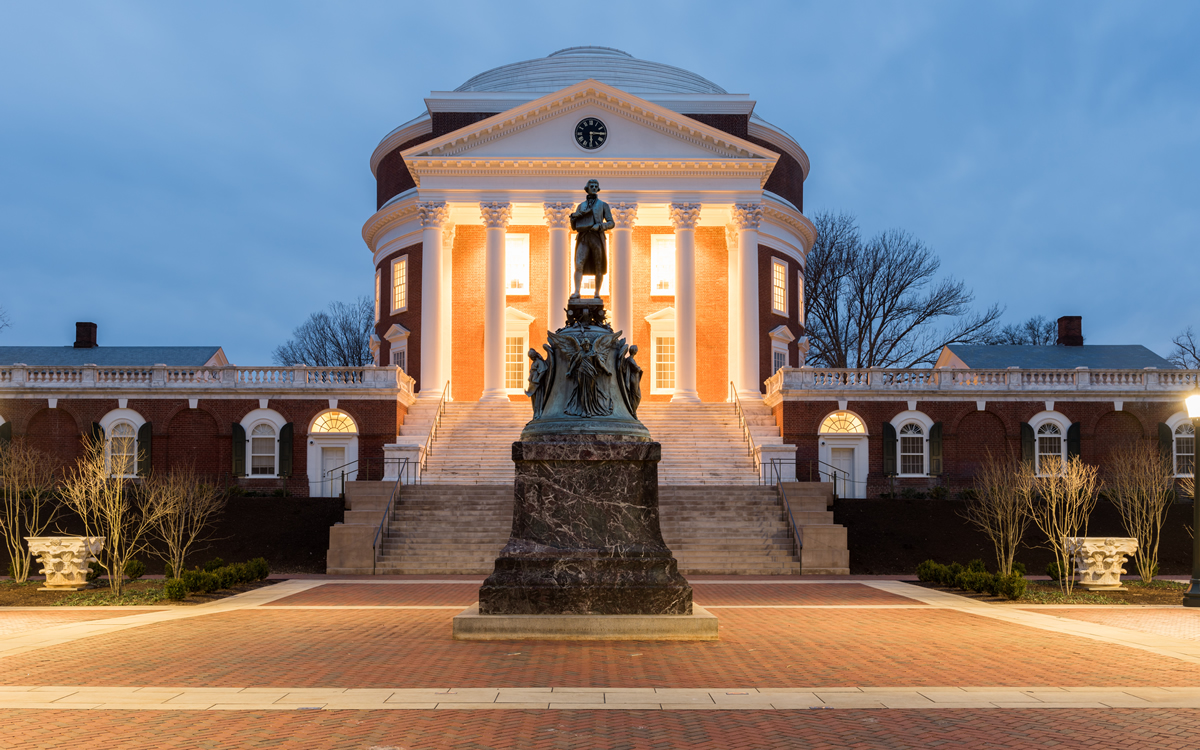 "Inherently divisive concepts" in history and education are targeted for review and elimination in Virginia, following the recent executive order by Gov. Glenn Youngkin. This review has begun with racial issues, but we can be sure sexuality and gender "divisive concepts" are not far behind. As president of an LGBT history society who entered UVA in 1969, I am frequently asked what things were like for gays there in the day.
Everyone has opinions. So, we "archive activists" went to a far back corner of a reading room at the University of Virginia's Alderman Library and discovered scores of huge, hardbound volumes of old "Cavalier Daily" student newspapers. If you want to get the feeling of a place and time, browse contemporaneous newspaper accounts, especially student newspapers! Of course, the old "CD"'s were not digitized or indexed, so we carefully turned page by dusty newspaper page, until we got to the "inherently divisive" reporting.
Andy Humm, today co-host of "GayUSA" on cable television in New York City, was president of the newly formed Gay Student Union (GSU) at UVA in the 1970s. Humm and the GSU had requested that the University Union co-sponsor an appearance at the university by gay civil rights pioneer Frank Kameny, president of the Mattachine Society of Washington, D.C. The request was promptly "canned," reported the Cavalier Daily. ("GSU Charges Union Fears Homosexuals", 1975). "When I saw it (the Kameny request), I immediately canned it," the University Union Tri-chairman Bert Ellis said. "I did not want the University Union associated with the GSU….In view of the student population here, it is not the type of activity the University Union should sponsor, " Ellis continued. "It's [homosexuality] not an issue viewed highly in the University, and it would not help the University Union's position and prestige," Ellis pronounced.
Today, Ellis is president of The Jefferson Council, an ideological advocacy alumni organization not affiliated with the university. After the 2021 election, Ellis wrote: "I am extremely pleased with the results of the Virginia elections — (the new Youngkin Administration) is "very interested in re-focusing UVA…on educating students and not brainwashing them with the WOKE…mantra that have overtaken UVA." What unpleasant memories of the scorn heaped on gays and lesbians at UVA in the '60s and '70s this brings to mind. Yet, it is funny to think of Frank Kameny as a "brainwasher" at Mr. Jefferson's University.
Andy Humm remembers the GSU went forward anyway with the invitation to Kameny who spoke at UVA despite the attempt to "can" him. Humm says, "I became president of the GSU because I was a 4th year man and could no longer be harmed by the UVA Administration. No one would run for president because that meant being public and submitting your name to the school authorities," Humm explains. "I threw myself into activism, and I have not stopped."
Hostility to the gay movement of the era among respected student leaders was conveyed in legal terms as well. Reported by the Cavalier Daily ("Council Appropriates Funds for Gay Union," 11/29/72), Larry Sabato, then Student Council Vice President, discussed the Student Council's serious concerns about a $45 funding request by the GSU. According to Sabato, now a nationally respected political scientist and director of the UVA Center of Politics, there was a "question from the University's Legal Advisor's Office as to the legality of funding an organization which presumably fosters homosexual acts illegal in the State of Virginia." Sabato continued, "…the University is going to be in one of the most horrible positions it could be in as far as public opinion is concerned."
Of course, students make statements as undergraduates they may regret — or not — in later years. I cite these individuals simply to give a feel for what life was like for gay and lesbian students at UVA in this time. It was gut wrenching. Humm remembers how he was subjected to anti-gay vandalism: "My VW was painted all over with 'Humm sucks c—'. He continued, "Good thing my landlady — an "FFV type'' — was away!" "FFV," First Families of Virginia, is a lineage society whose members would likely disapprove of such vulgarity.
Taking the time to sift through the Alderman Library's collections, we present this "texture" of history so that we all may think historically, with an archivist's mindset, about Virginia's direction today.
Charles Francis is president of the Mattachine Society of Washington, D.C.
Supreme Court, GOP are sliming our democracy
Protests are fine but we must all vote for Democrats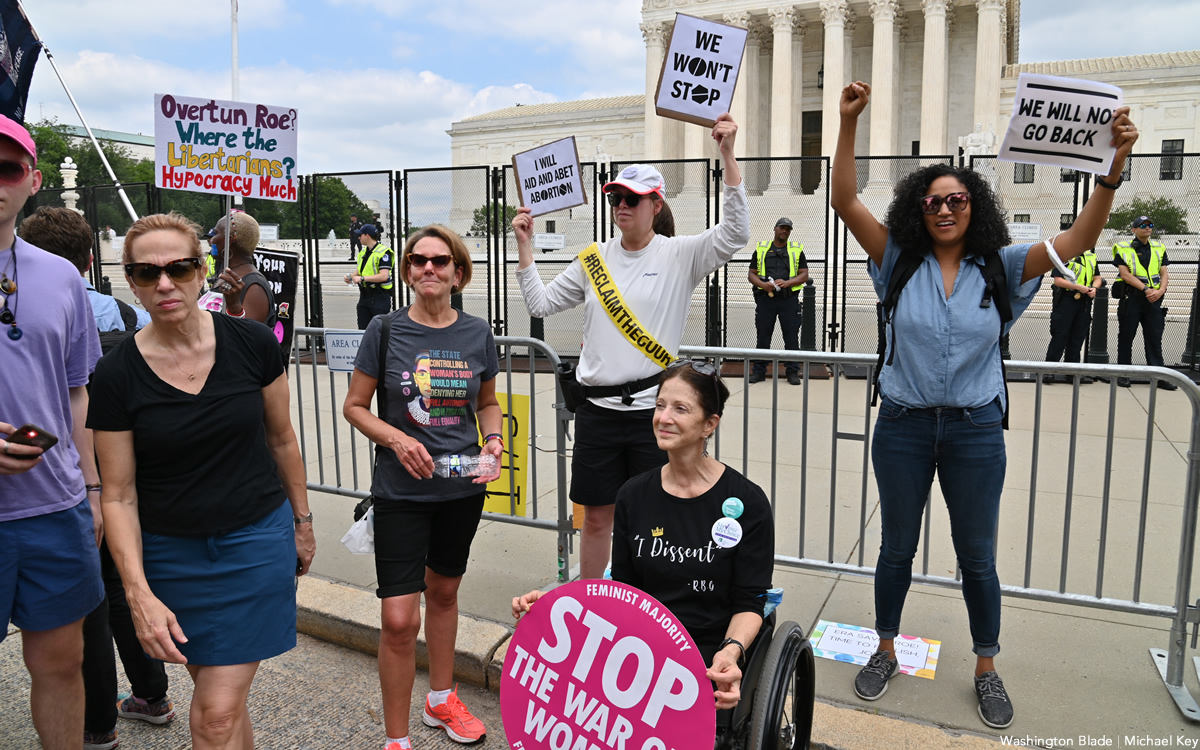 In two decisions — one throwing out New York's gun laws and the other overturning Roe v. Wade — the Supreme Court and the Republican Party who put them there, have slimed the American public and in essence our democracy.
With the decision on Roe v. Wade, for the first time, the court has taken away a constitutional right. One recognized by previous courts and upheld for nearly fifty years. Justices Thomas and Alito finally had the votes, with Trump's three stooges, to do what they have wanted to do for decades. We now understand how far this court is willing to go to take rights away from the American people, and we should all be afraid.
They proved they have the votes to attack women and we must believe the LGBTQ+ community could easily be their next target. They almost certainly are not finished with their attacks on women as they can come down on contraception and other pharmaceuticals. Then they can end affirmative action even though it was what got Thomas to where he is. Clearly, we should have listened to Anita Hill. Thomas's written decision could even put into question the Loving decision, which allowed interracial marriage and made it legal for him to marry his wife. We must believe the court will look at all these issues.
There is a sickness in the land and we will either succumb to it, or fight it. My answer is we have to fight it with all we have. We must collectively stand up and say "no more!" Allowing Republicans to continue to take the nation in this direction is unacceptable. The only way we can do something about it and stand up for our democracy is by VOTING. Every poll shows Americans are against what the Supreme Court is doing. Yet we are stuck with a court, which as Nancy Pelosi says "gave a slap in the face to women." Justices clearly care more for an unborn fetus than a living child. A living child who could be mowed down by the guns they are allowing on the streets.
As Democrats, and all decent people, mull over how to react, we must come together as never before. We can march until we are blue in the face but if we don't vote, we lose. We need to elect Democrats to statehouses and state legislatures, and keep majorities in both Houses of the Congress. The House has already passed legislation curbing guns and codifying Roe v. Wade. We now need more senators to go along. It actually could take only two more who would agree to end the filibuster to move these issues forward.
I have written before to the LGBTQ+ community that parades and parties celebrating Pride are wonderful, but if every person who participates in them doesn't vote, they mean very little because next year we will have lost some of our rights. We must not let ourselves and future generations down and be victimized by the likes of Thomas, Alito and the three disgusting Trump judges. We must vote against the Republican Party because the right wing now controls it.
Sen. Mitch McConnell has already said if Republicans take over Congress he will consider passing a law outlawing abortion nationally. We cannot allow that to happen. It is only Congress and state governments that can act to counter what the court with Republican support is doing. We must do more than show the nation with the January 6th hearings about Trump's attempted coup. Even if through that we can put the likes of Ginny Thomas in jail for her role in it.
The results of the midterm elections will show the world where America stands. These elections will play out over a range of issues. We will see if people vote more based on inflation and the cost of gas, or vote for their right to privacy and freedom. Those of us who promote the right to privacy and democracy must stand together if we are to win. We cannot fight each other, creating internal battles, rather must fight the enemy, the Republican Party, as it is constituted today.
It won't be easy but we can win this fight. We can keep the House of Representatives and win at least two additional Senate seats making it easier to move the Senate forward on a host of issues. When it comes to what the court has done to women, their decision on guns, and what Thomas is signaling they will do in the future, it really is clear we are facing life and death issues.
Peter Rosenstein is a longtime LGBTQ rights and Democratic Party activist. He writes regularly for the Blade.
How do we respond to rising anti-LGBTQ rhetoric?
Pastor invokes Bible to call for death of gays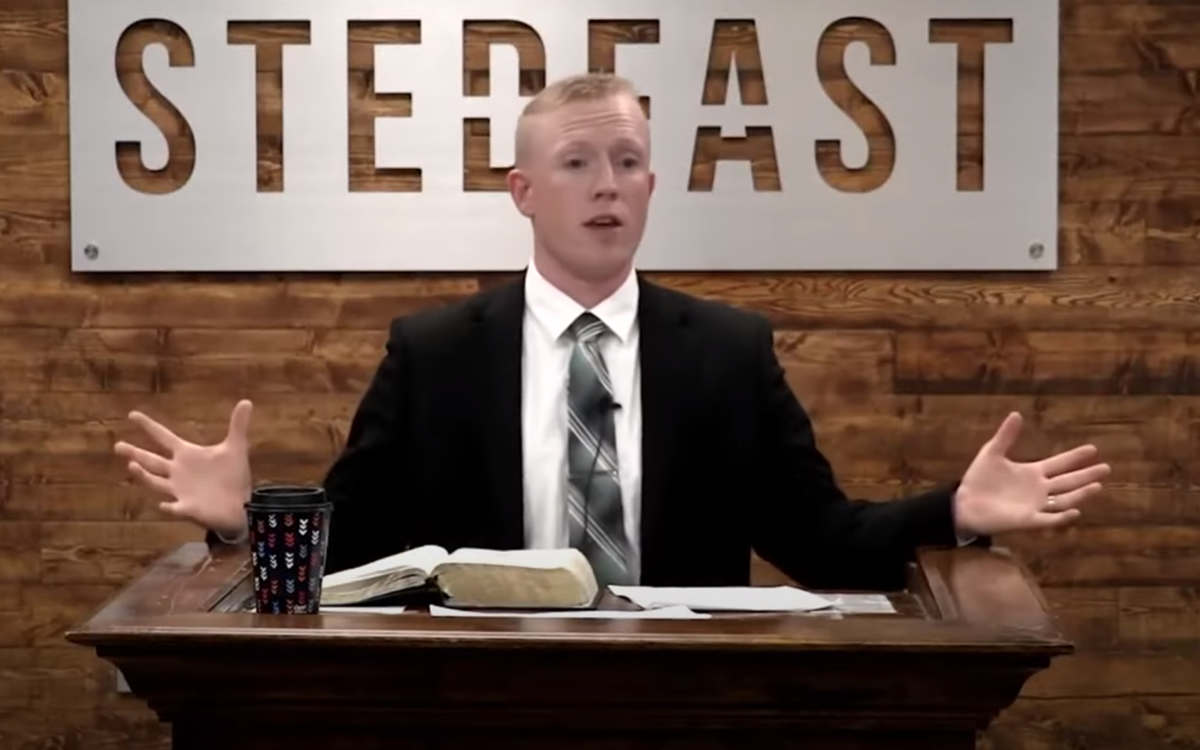 On Sunday, June 4, Pastor Dillon Awes stepped behind the pulpit at Steadfast Baptist Church in Watauga, Texas and declared, "What does God say is the answer, is the solution for the homosexual in 2022?…That they are worthy of death." His statement was greeted by shouts of "Amen" from within his congregation. He continued preaching, saying, "they should be sentenced to death, they should be lined up against a wall and shot in the back of the head." Again, his words were greeted by "Amens" from within his church.
This clip soon spread online, causing widespread backlash from religious and non-religious alike. But for me, an openly gay, former evangelical, Christian pastor, Pastor Awes's words are not surprising at all. In fact, I've heard similar sentiments regularly. The only difference between Pastor Awes and most other conservative Christian pastors across the United States today is that Pastor Awes was willing to say the silent part out loud. After all, Pastor Awes was not wrong — the passage he was preaching on, as commonly interpreted by conservative Christians, does in fact say, "Although they know God's righteous decree that those who do such things deserve death, they not only continue to do these very things but also approve of those who practice them." (Romans 1:32) If you put any evangelical pastor on the spot and asked if they believed that this verse was true and was in reference to LGBTQ+ people, they would have to answer, even if reluctantly, "yes."
In a strange way, I am glad Pastor Awes preached what he did so clearly, because he is revealing the truth that most other evangelicals don't want to acknowledge — that their theology related to the LGBTQ+ community is a theology of death. Despite attempts in recent years by evangelicals to seem more welcoming and inclusive, their core theological claim that the lives and love of LGBTQ+ people is sinful, broken, and abomination is a claim that has resulted in the suffering, oppression, and death of millions of queer people around the world, and it is high time that they own up and are honest about the beliefs they hold and their impact on LGBTQ+ people. Because again, Pastor Awes view is not a minority view, as hard as that might be to believe. He simply said what a majority of evangelical churches teach in a horrifyingly clear way. While most evangelicals would probably disagree with Pastor Awes graphic call for the execution of LGBTQ+ people, the would still affirm the truthfulness of Romans 1:32: "They are worthy of death."
And even if evangelicals attempted theological gymnastics to get out of this horrifying interpretation of scripture that calls for violence toward queer people, their theology, which tells LGBTQ+ people that they must suppress their sexuality or gender identity or seek to change it to be acceptable to God and welcome in the church does, in fact, cause death. A 2015 study published by the National Institutes of Health found that LGBTQ+ people who are subjected to non-affirming religious teachings have a significantly higher rate of attempted suicide. These numbers have been reaffirmed in study after study, and are certainly true in my experience as a young gay evangelical who was forced into conversion therapy by my Christian college in my early twenties. When you're told that a fundamental aspect of your identity is evil and realize that there is nothing you can do to change it, for many, death can seem like the only viable escape from this mental and spiritual anguish.
So how are we to respond to the truth that this dangerous theology is being preached in literally every corner of our nation? How can those of us- religious or not- who are allies to the LGBTQ+ community protect our queer friends and family from violence and harm in the face of millions of people who hold to these dangerous beliefs and are feeling more empowered than ever to say them out loud and to act on them?
First, it's important that we do our work and are informed. The truth is that while this interpretation of the biblical texts is unfortunately common among Christians around the world, it is not an accurate understanding of the biblical texts. The six verses in the Christian scriptures that reference any sort of same-sex behavior are all condemnations of a very particular practice that was common in the ancient world — sexual exploitation related to temple prostitution. Same-sex relationships and queer gender identities were well known throughout the ancient Near East and especially within the Roman Empire — instead of speaking about these realities, every condemnation of homosexuality in scripture is tied to "idolatry," which means worshipping something other than God, and in context is clearly a condemnation of temple prostitution, a practice where people who have sex with priests or priestesses in pagan temples as a way to honor various gods and goddesses. That is what is being condemned in Scripture; there is not a single condemnation of same-sex relationships or queer gender identity anywhere, and we must challenge these teachings the same way we challenged the church's teachings on slavery, the equality of women, and the panoply of other backwards beliefs that have been perpetuated in the name of Christianity.
Second, we must challenge our conservative Christian friends and family members to be honest about what they believe and the harm that it causes. The reason so many Christians shy away from saying things as clearly as Pastor Awes is because they inherently know that these beliefs are dangerous and wrong. How can one follow Jesus, whose central command was to "love your neighbor as yourself" and hold on to a belief that a group of people are abominations who are worthy of death? These are wholly inconsistent, and this inconsistency should be drawn out and turned into an invitation for our friends to change their damaging and dangerous beliefs.
Third, we must continue to uplift and celebrate LGBTQ+ people and relationships in our society. The hatred spewed by Pastor Awes is a clear reminder of why Pride is still so important — Pride celebrations began to increase visibility of queer folks, decrease stigma around our lives and loves, and to use celebration and joy as a tool for resistance in the face of fear and bigotry. Despite the broad progress the LGBTQ+ rights movement has made in the U.S., our lives and rights are consistently under attack and in the post-Trump era, there has been a reinvigoration of anti-LGBTQ+ policies and rhetoric across the nation rooted in fear being perpetuated by the alt-right. Old tropes conflating queer people with pedophilia and sexual abuse have found new life, and the demonization of LGBTQ+ people as a threat to basic morality is now commonly heard on Fox News and across social media. The way we combat such dangerous rhetoric is ensuring more people see and know LGBTQ+ people and for our allies to speak out whenever anti-LGBTQ+ rhetoric is used or policies are proposed, signaling the broad support of queer people by the American public.
During this Pride month, it's time for a renewed commitment to the fight for LGBTQ+ dignity and equality in the United States. It's time for queer people to stand up and let our lights shine brighter than ever before, so that LGBTQ+ youth can see our example and know that there is space for them, in all their uniqueness, in our society.
It's time for allies to be bold in their condemnation of bigotry wherever it occurs. It's time for our nation's leaders to reaffirm their commitment to fight for LGBTQ+ rights in every corner of this nation and around the world. If we remain complacent, fear-based views like those of Pastor Awes will spread and will result in more abuse and violence against LGBTQ+ people. Progress is not inevitable, and the fight has not yet been won. This Pride month, may we return again to the spirit of the earliest Pride marches, standing boldly in the face of fear and bigotry and declaring that love will win in the end. 
Rev. Brandan Robertson is an author, pastor, activist, and public theologian working at the intersections of spirituality, sexuality, and social renewal. He currently serves as the Lead Pastor of Metanoia Church, a digital progressive faith community. 
As Israel readies for new elections, the LGBTQ community is at risk
U.S.-based groups attacking transgender Israelis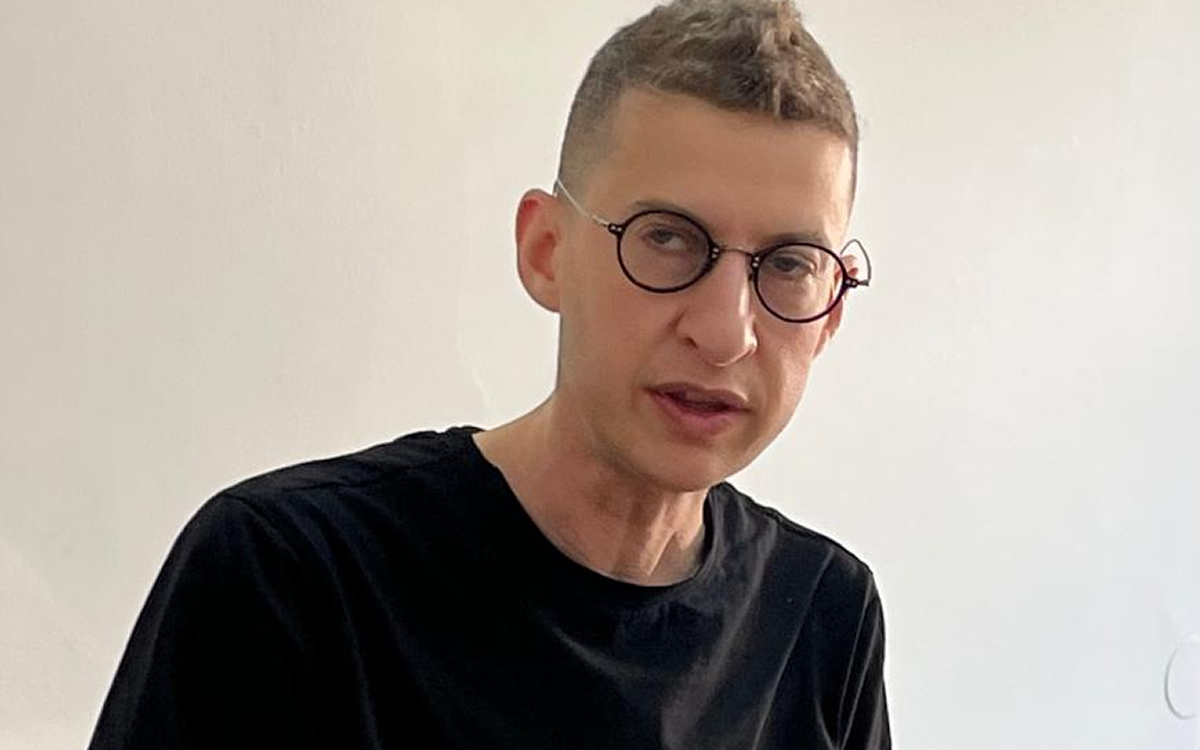 Israel's government has collapsed — and the county is headed to new elections for the fifth time in three years. In this renewed period of uncertainty, Israel's LGBTQ community has cause for particular concern. Any new coalition would likely welcome parties that oppose LGBTQ inclusion back into government, posing a clear and imminent threat to their human rights.
But amidst this trepidation, there is still much to celebrate: 30 LGBTQ leaders from the U.S. met with their counterparts in Israel this month. The backdrop was Tel Aviv Pride, one of the largest in the world. The leaders were there for more than celebrations. They came to learn. As with past A Wider Bridge trips, North Americans travelling to Israel and Israelis travelling to North America shared strategies for building LGBTQ inclusion, fighting conversion therapy, protecting young people needing shelter, and building vibrant pride centers. Pride celebrations got their start in the U.S. and will take place in more than 60 Israeli cities this month. Over the years, both of our countries have imported many successful approaches from one another. But one American import to Israel is less than welcome: Political transphobia. Let's not let it become something that unites our nations.
As leaders of groups in Israel and the U.S., we've watched with sadness as trans kids in America have been put in harm's way through legislation making their medical care less available and prohibiting their teachers and school counselors from providing the lifesaving support they need. And it turns out that the same retrograde forces fighting trans inclusion in the U.S. are backing similar efforts in Israel. There have always been opposition to LGBTQ rights, including trans inclusion in both countries and around the globe. What's new is a vastly well-funded campaign — with plenty of American backing — directed at attacking the Israeli trans community. While the fight for LGBTQ equality in Israel hasn't been easy, historically the community hasn't been used as a political cudgel. That's changing, and we're ringing the alarm bell.
Groups like the Kohelet Forum, which is largely American-funded, are trying to take their American brand of anti-trans hate to Israel. While think tanks and policy shops aren't a new phenomenon in Israel, Kohelet has adopted the broader American model of political change-making. They've launched a constellation of organizations working informally together to usher in transformational policy change. With the support of Kohelet and others, the anti-trans movement has exploded in Israel.
Their orchestrated effort comes at a very unfortunate moment. Ma'avarim, Israel's most prominent trans organization, and the entire Israeli trans community have worked tirelessly for years, building careful relationships, educating important allies — and is making tremendous advances due to an Israeli government that was willing to embrace many key goals. There are historic opportunities to implement new life-saving policies including access to healthcare, legal recognition of gender identity, and diversity in the education system. All of this is now in jeopardy. Just as these successes are coming to fruition, the anti-trans movement is using social media and other tactics to spread disinformation and false accusations such as "men in dresses raping women in bathrooms." These fabrications are felt by many in the trans community to be like anti-Semitic blood libels — made-up stories that lead to fear, hatred, and even violence. They help fuel anti-trans advocacy and lobbying to advance exclusionary policies and legislation to deny Israeli transgender persons their dignity and rights.
The new anti-trans movement has several distinctive features that require new responses. Firstly, unlike the traditional opposition for LGBTQ rights that springs from religious and social conservatives, anti-trans advocacy is now often fronted by self-styled "progressive" women. They bring with them established connections within liberal circles. Secondly, the central arena of the "progressive" anti-trans campaign is both traditional and social media — drawing on existing networks with hundreds of thousands of followers, while trans community organizations have minimal presence in social media beyond the trans community. Thirdly, the funding being poured into anti-trans campaigns eclipses the budgets of LGBTQ organizations. In Israel alone, the groups waging battle against the trans community have budgets in the tens of millions with hundreds of paid staff, many of whom work on anti-trans campaigns.
None of us should sit idly by while these attacks on the trans community take place. As in other countries, this anti-trans hate movement poses an immediate threat to the safety and wellbeing of transgender and gender non-conforming persons. We cannot allow them to have their very existence denied.
But it doesn't stop there. While transgender persons are the immediate targets of hate and violence, anti-trans campaigns have far-reaching political aims: dividing the liberal bloc of women's, LGBTQ and minority rights, instilling hate, and turning liberal democratic societies against a newly created enemy from within. Anti-trans propaganda has proved instrumental in spreading disinformation and conspiracy theories that further undermine democratic values in society.
The eyes of the world often look to Israel on LGBTQ rights. Dana International, a trans woman from Tel Aviv, won the Eurovision music contest, became an international hero, and played a role in ushering greater acceptance of the trans community.
The world will be watching after Israel's new elections: Will they continue to make progress in affording rights and protections to LGBTQ people? Or will they turn back the clock? Now more than ever, fighting the anti-trans movement must be a top priority not only for the transgender community but for LGBTQ people, feminists, and the wider progressive community in Israel- and in the United States.
Ethan Felson is the executive director of A Wider Bridge, an organization that fights for LGBTQ inclusion, counters anti-Semitism, and strengthens relationships between the LGBTQ community in Israel and North America. Elisha Alexander is the founding director of Ma'avarim, Israel's leading NGO advocating for the transgender community.