Psaki gets emotional when asked about anti-LGBTQ bills in state legislatures
WH spokesperson says measures purely political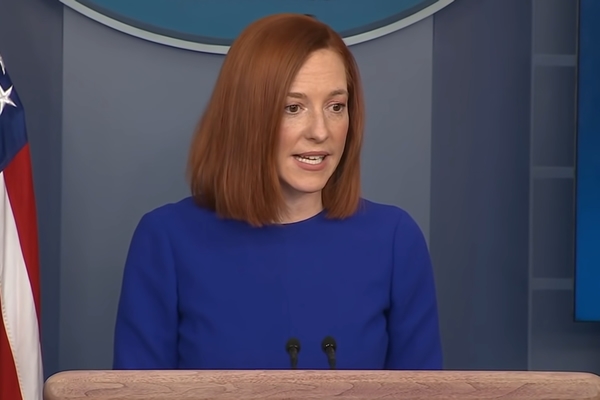 White House Press Secretary Jen Psaki became emotional in an interview released Tuesday over legislation targeting the LGBTQ community, maintaining the measures were purely for the purpose of scoring political points.
Psaki made the comments in an interview with the News Not Noise podcast when host Jessica Yellin asked her about the motivations behind the bills.
"How do you make sense of what's happening?" Yellin asked. "Is this sort of a predictable backlash to change? Or is this an organized political attempt to create a wedge issue ahead of the midterms in the 2024 campaign? Sort of like the way gay marriage was weaponized in 2004?"
The initial response from Psaki: "Ding, Ding, Ding." Psaki added she had to be careful about what to say because of the Hatch Act, which limits the political speech of U.S. government officials.
Psaki went on to condemn the bills by saying, "the political games and harsh and cruel attempts at laws, or laws that we're seeing in some states like Florida, that is not a reflection of the country moving to oppose LGBTQ+ communities.
"That is not what we see in data, that is not factual, and that is not where things stand," Psaki added. "This is a political wedge issue, and an attempt to win a culture war."
When they talked about the impact of the measures on LGBTQ families and children, Psaki grew emotional.
"They're doing that in a way that is harsh and cruel to a community of kids, especially," Psaki said, through tears. "I'm going to get emotional about this issue because it's horrible! But it's kids who are bullied, and all these leaders are taking steps to hurt them, and hurt their lives and hurt their families! And you look at some of these laws in these states and who's going after parents who are in loving relationships, who have kids. It's completely outrageous! Sorry, this is an issue that makes me completely crazy."
The flurry of anti-LGBTQ bills includes measures aimed at restricting access by transgender youth to transition-related care, in some cases penalizing medical providers for providing such services to minors with time in prison; legislation against transgender kids competing in girls' sports consistent with their gender identity and measures known as "Don't Say Gay" bills — one prominently signed by Florida Gov. Ron DeSantis in Florida — essentially placing a gag order on teachers in grade schools from even acknowledging LGBTQ people exist.
Gay man shot to death on NYC subway train
Police say shooting was random and unprovoked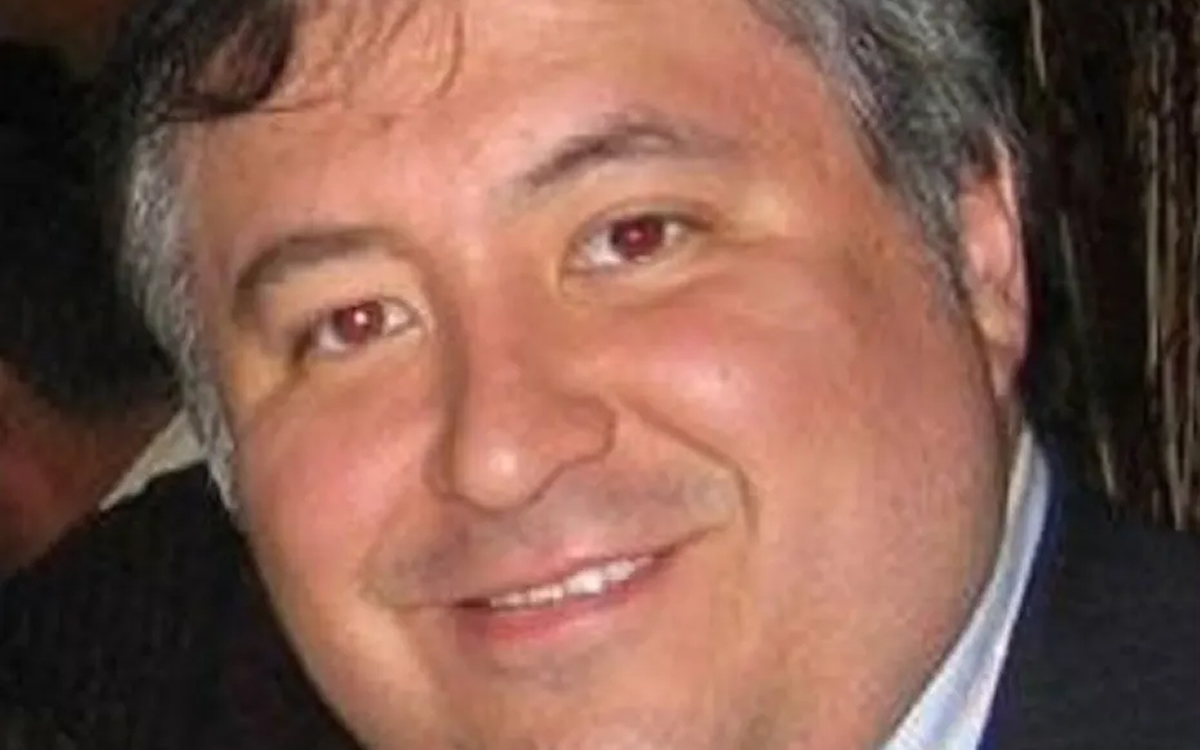 A gay man became the latest victim of a New York City subway shooting on Sunday when police say a male suspect shot Daniel Enriquez, 48, in the chest in an unprovoked random act inside a subway car traveling from Brooklyn to Manhattan.
Police on Tuesday arrested Andrew Abdullah, 25, who they identified as the sole suspect in the shooting, after attorneys representing him from the Legal Aid Society attempted to arrange for his surrender, according to a report by NBC 4 News in New York.
Police said the shooting occurred around 11:42 a.m. while the train was traveling over the Manhattan Bridge. The then unidentified suspect walked off the train and disappeared into a crowd of people when the train stopped at the Canal Street station minutes after Enriquez lay dying on the floor on the train car, police said.
Possibly based on the viewing of images from video surveillance cameras, police sources told the New York Times that investigators identified the suspect as Abdullah whose last known residence was in Manhattan, as a suspect in the fatal shooting. NYPD officials released two photos of Abdullah and appealed to the public for help in finding him.
Adam Pollack, Enriquez's partner of 18 years, told both the Times and the New York Post that Enriquez took the subway to meet his brother for brunch. According to Pollack, Enriquez previously had taken Ubers into Manhattan, where he worked and socialized, from the couple's home in the Park Slope section of Brooklyn. But in recent weeks the cost of taking an Uber rose dramatically to more than $80 for the round-trip fare, prompting Enriquez to begin taking the subway, Pollack told the Times and Post.
"I don't love the subway," the Post quoted Pollack as saying. "I know how dangerous New York is. It took me two years to get back on the subway. I don't feel safe on the subway," he said.
The fatal shooting of Enriquez took place six weeks after another gunman identified as Frank R. James began shooting inside a crowded rush-hour subway car in Brooklyn, injuring at least 23 people.
Pollack told the Times his partner was a native New Yorker who worked as a researcher for the Goldman Sachs investment bank in Manhattan. Enriquez was the eldest of five children and a beloved uncle known for taking his nieces and nephews for ice cream in local parks and out to amusement parks when he visited them, Pollack told the Times.
When asked by the Washington Blade if any evidence has surfaced to indicate suspect Abdullah targeted Enriquez because he thought Enriquez was gay, a police public information officer said the investigation into the incident was continuing.
"There's nothing on that now," the officer said. "Everything, the motive, and all of that stuff, is part of the investigation and that is still ongoing. So, there's no comment on that yet."
The Times reports that court records show Abdullah, who is now in police custody, was charged along with others in 2017 in an 83-count indictment for alleged gang related activity. The following year he pleaded guilty to criminal possession of weapons and other charges in 2018 and was sentenced the following year to a prison term and released on parole several months later.
According to the Times, he faced new gun charges in 2020, was charged in 2021 with assault and endangering a child, and in April of this year was charged with possession of stolen property and unauthorized use of a vehicle.
"We are devastated by this senseless tragedy and our deepest sympathies are with Dan's family at this difficult time," Goldman Sachs CEO David Solomon said in a statement.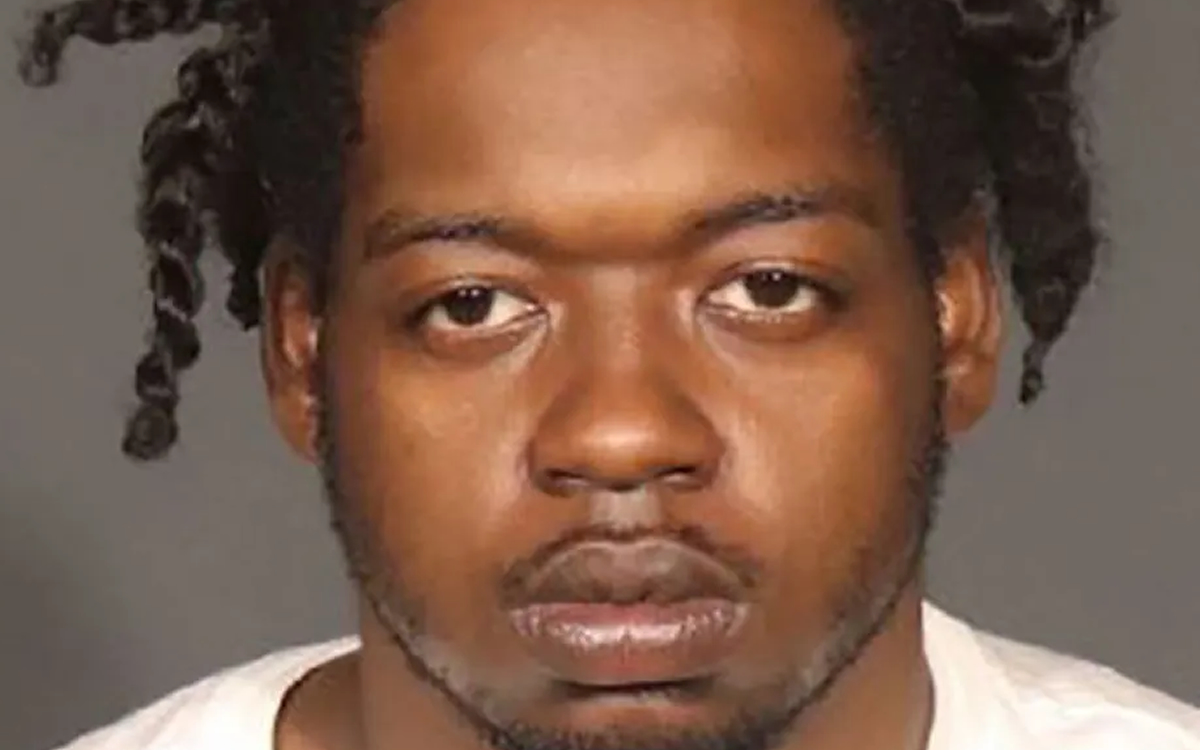 Vandals target 2 Rehoboth Beach LGBTQ-owned businesses
Staff discovers graffiti on walls, doors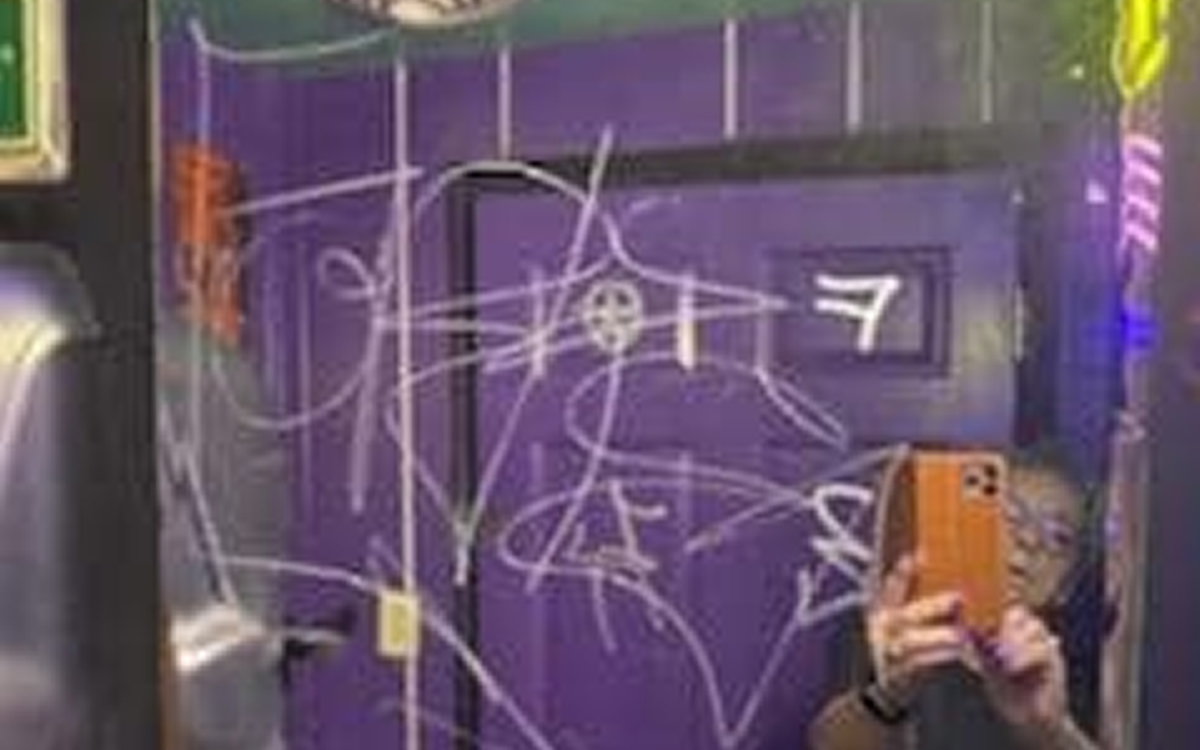 Freddie's Beach Bar and the Purple Parrot — two LGBTQ+ bars and restaurants in Rehoboth Beach — discovered that their establishments had been vandalized on Monday, according to a series of posts to the Purple Parrot's Facebook page made by Hugh Fuller, the restaurant's owner.
The vandal, whose identity remains unknown, painted on the walls and carved graffiti into the mirrors of the Purple Parrot's bathroom, and painted graffiti on the front door of Freddie's Beach Bar, the posts recounted. The establishments have since filed police reports with the Rehoboth Police Department.
Tony Rivenbark, a manager at Freddie's, said that a staff member first noticed the vandalism around 10:30 a.m. on Monday, and that it was dry to the touch, leading restaurant management to believe it was painted early in the day. Upon discovering the graffiti, restaurant staff reported it to local police and were told that other nearby locations had similarly been vandalized, he said.
Between its Rehoboth and Arlington, Va. locations, Rivenbark has worked at the establishment for almost two decades, and added that this was the first instance of vandalism at the Rehoboth venue, which has been open for less than one year. He noted that Freddie's management is currently reviewing security footage for further information, and is likely to soon install additional security cameras.
At the establishment's Arlington, Va., location, "we've had some minor spray painting done, we've had some rocks thrown at windows," he recounted. "Mostly I have attributed it to drunken antics, not so much hate. Hopefully that's the case here as well."
Rivenbark added that Freddie's staff remains positive despite the circumstances. "It doesn't seem like a huge issue. It's something we'll probably just paint over tomorrow," Rivenbark said. "I'd much rather it be some kid that's got a new little airbrush … than it being somebody that's targeting LGBT businesses."
The Rehoboth Beach Police Department declined to comment or to confirm details of the reports filed.
Pride Run returns after two-year hiatus
1,500 participants to join 10th annual event on June 10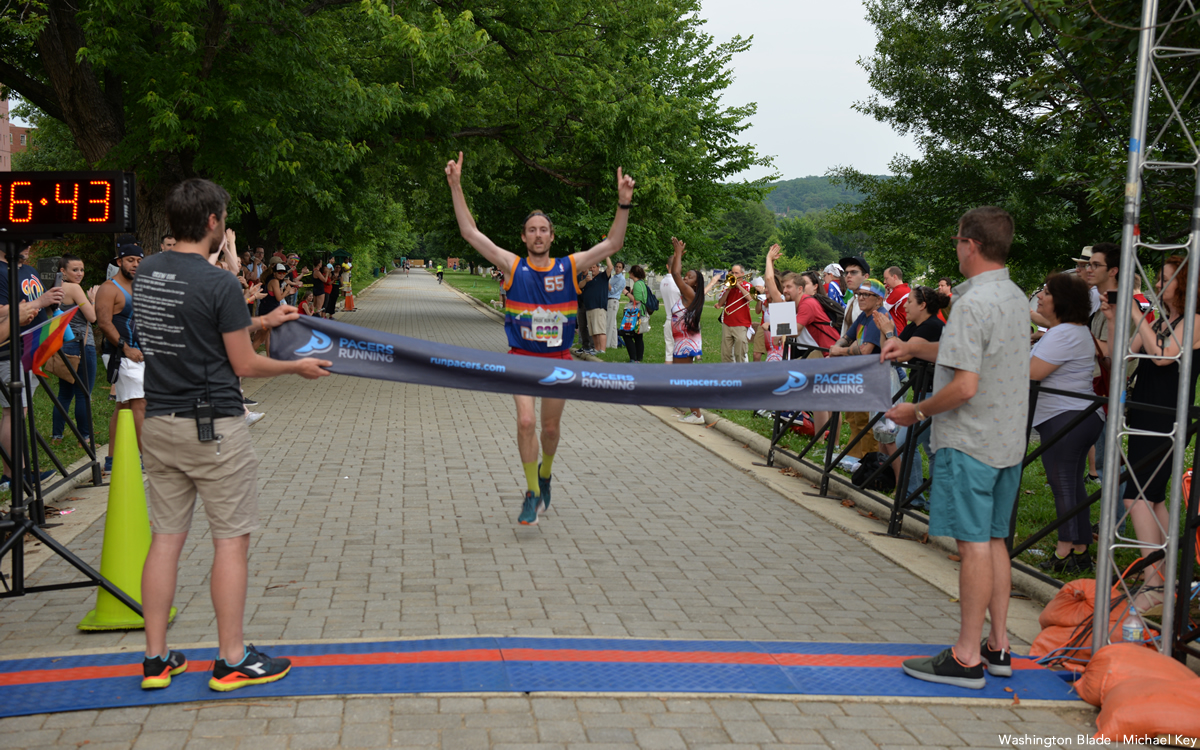 After a two-year pandemic hiatus that saw the Pride Run go mostly virtual, the DC Front Runners Pride Run 5K is elated to once again welcome nearly 1,500 runners, walkers, volunteers, and spectators back to the Historic Congressional Cemetery for their Tenth Anniversary Race on Friday, June 10.
As an official Capital Pride Partner Event, the Pride Run 5K kicks off Capital Pride weekend with a bang. Well perhaps more of a "On your mark, get set, GO!"
Join us as we run, walk, skip, shantay, and sashay on a course that starts near the cemetery's "Gay Corner" where many LGBTQ rights activists, such as Leonard Matlovich, are interred. The race then winds along the Anacostia Riverwalk Trail to finish where you started.
Gates open at 5 p.m. for packet pickup with the race beginning at 7 p.m. The post-race party includes beer and hard seltzer provided by DC Brau along with a DJ playing music until 9 p.m. Be sure to check out the return of the DCFR dance troupe performing to a hyped-up crowd.
Race proceeds benefit the following local LGBTQ and youth-supporting organizations via the Pride Run Foundation: Ainsley's Angels (National Capital Region), Casa Ruby, Team DC Student-Athlete Scholarship, SMYAL, The Wanda Alston Foundation, The Blade Foundation, and Teens Run DC. You can help support these amazing charities by registering for the race or donate directly at DCPrideRun.com.
A special thanks to the presenting sponsors, Capital One Café, Choice Hotels, KNEAD Hospitality + Design, Shake Shack, and Wegmans Food Market to the premier sponsors DC Brau, Pacers Running, and Wilkinson Barker Knauer, LLP, and our elite sponsors, AHF Healthcare Centers, Avalon Bay Communities, Casey Trees, Endorphin Fitness, and Starbucks, and of course our special partner the Historic Congressional Cemetery. Last, but not least, a big thank you to all individual donors who contribute via the race website directly to our incredible charity partners. Together, we proudly celebrate who we are in a festive, safe, and inclusive event.