Eswatini High Court acknowledges LGBTQ rights
April 29 ruling upheld decision not to allow group to register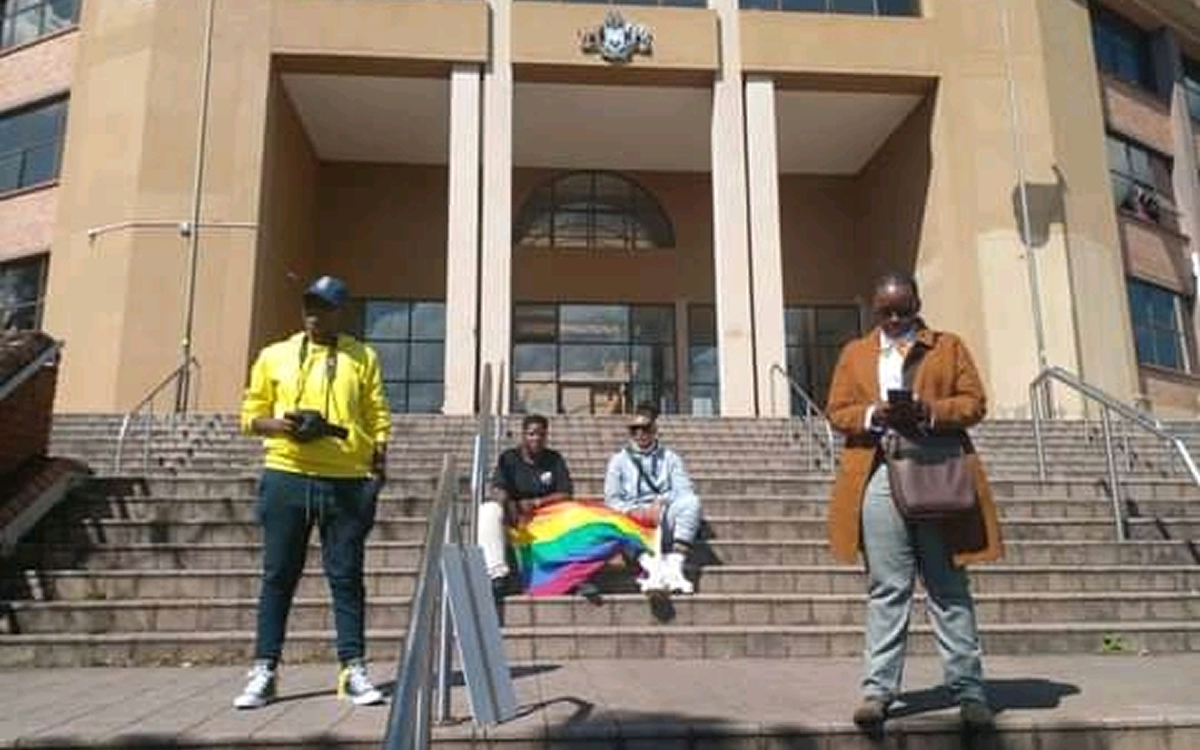 The Eswatini High Court on April 29 heard the case involving an LGBTQ rights group's fight to register in the country.
Eswatini Sexual and Gender Minorities approached the High Court with the support of the Southern Africa Litigation Center to overturn a Registrar of Companies' ruling that did not allow it to register.
The Registrar of Companies argued that allowing the Eswatini Sexual and Gender Minorities to register would violate the law because same-sex relations are considered illegal in the country. The High Court upheld the decision to deny Eswatini Sexual and Gender Minorities' registration request, but said no person should be discriminated against because of their gender or sexual orientation.
"Having alluded to the fundamental rights, it is clear that our constitution guarantees the rights irrespective of gender or sex. So that it is safe to say that LGBTs have the rights conferred by Section 14 of the constitution. They have a right to life, liberty, privacy or dignity. They have a right not to be discriminated against or be subjected to inhumane and degrading treatment. They have a right to associate. They have a right to form a company. They have a right to freedom of expression," reads the High Court ruling. "These rights are inherent in them not by reason of their sexual preferences as LGBTs but as human beings. These rights are, however, subject to the laws as prevailing in the kingdom and which have not been challenged anywhere."
Southern Africa Litigation Center Executive Director Anneke Meerkotter said the verdict was lax and influenced by populist ideologies.
"The High Court's judgment is a testimony on the anxiousness of Eswatini courts when dealing with matters relating to freedom of association and expression in the current political context," said Meerkotter. "The rights to freedom of association and expression are fundamentally important in a democratic society."
"These rights grant citizens the freedom to voice their views about all aspects of society and provides individuals with opportunities to engage in dialogue with the government, and to obtain information necessary for their protection and development as individuals," added Meerkotter. "Across the region, courts have emphasized that any limitation of these rights must be rational and proportional. In contrast, the majority opinion exercised mental gymnastics to find against the applicants, despite acknowledging that their rights have been violated. The judgment highlights once again how hard it is for citizens to assert their rights to association and expression in Eswatini's courts."
Same-sex relations are prohibited under the common law, which criminalizes sodomy. The penalty for violating the law under which only men are criminalized is unknown.
The law dates back to the British colonial period. Eswatini retained this provision upon independence and continues to criminalize same-sex sex relations today.
According to Section 252(1) of Eswatini's Constitution, the principles and rules of Roman-Dutch common law that have applied to Eswatini since Feb. 22, 1907, (as those principles and rules existed on Independence Day, Sept. 6, 1968) are applied and enforced as the common law of the country.
LGBTQ people in Eswatini regularly face societal discrimination and harassment. As such, most choose to remain in the closet or move to neighboring South Africa.
It remains to be seen whether or not new legislation will be enacted to specifically recognize LGBTQ people and protect them from stigma and victimization after the High Court verdict.
Daniel Itai is the Washington Blade's Africa Correspondent.
Ugandan lawmakers approve new anti-homosexuality bill
Measure would 'criminalize' LGBTQ, intersex people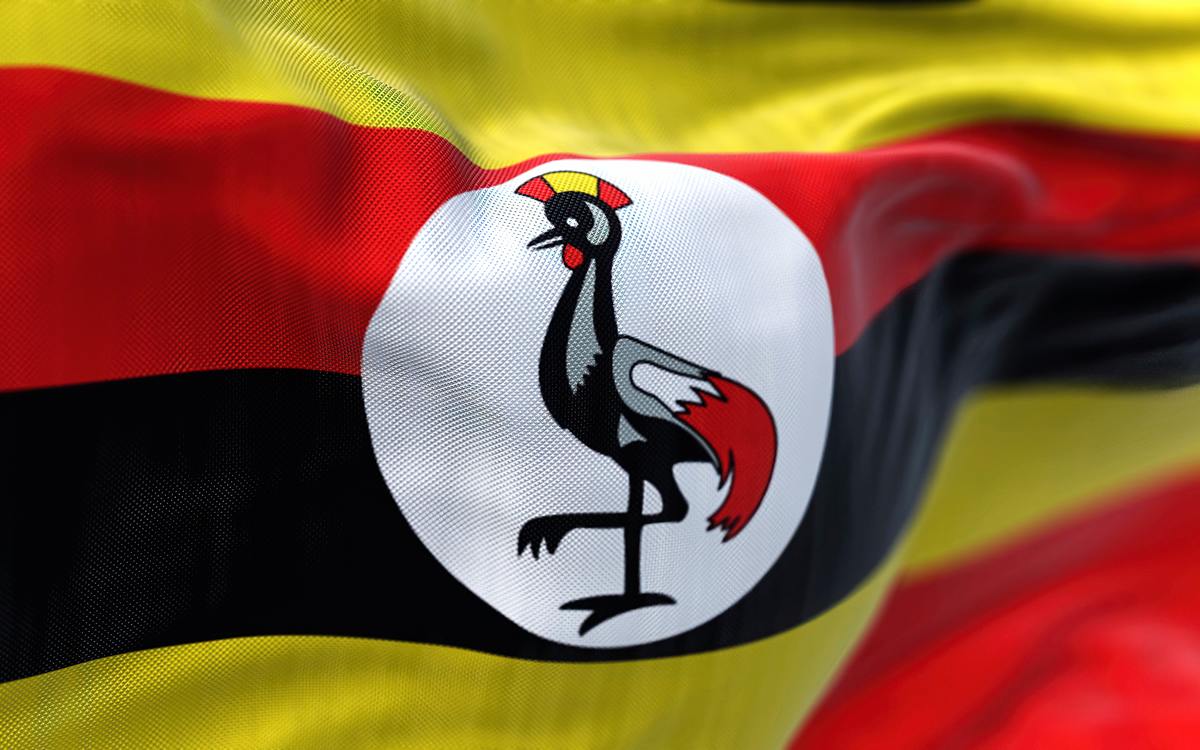 Ugandan lawmakers on Tuesday approved a bill that would further criminalize consensual same-sex sexual relations and LGBTQ and intersex people in the country.
The Associated Press reported nearly all Ugandan MPs voted for the 2023 Anti-Homosexuality Bill, which would punish the "promotion, recruitment and funding" of LGBTQ-specific activities in the country with up to 10 years in prison. 
Human Rights Watch notes "any person who 'holds out as a lesbian, gay, transgender, a queer, or any other sexual or gender identity that is contrary to the binary categories of male and female'" would face up to 10 years in prison.
President Yoweri Museveni has said he supports the bill.
"We shall continue to fight this injustice," tweeted Jacqueline Kasha Nabagesara, a Ugandan LGBTQ and intersex activist, after the bill's passage. "This lesbian woman is Ugandan, even (though) this piece of paper will stop me from enjoying my country. (The) struggle (has) just begun."
Anti homosexuality bill passed by @Parliament_Ug of Uganda. Organized crime in e house of our country is very unfortunate. We shall continue to fight this injustice. This lesbian woman is Ugandan even this piece of paper will stop me from enjoying my country. Struggle just begun pic.twitter.com/v3Pf0p9FPX

— Bombastic Kasha (@KashaJacqueline) March 21, 2023
Uganda is among the dozens of countries in which consensual same-sex sexual relations remain criminalized.
Museveni in 2014 signed the Anti-Homosexuality Act, which imposed a life sentence upon anyone found guilty of repeated same-sex sexual acts. The law was known as the "Kill the Gays" bill because it previously contained a death penalty provision.
The U.S. subsequently cut aid to Uganda and imposed a travel ban against officials who carried out human rights abuses. Uganda's Constitutional Court later struck down the 2014 Anti-Homosexuality Act on a technicality.
"One of the most extreme features of this new bill is that it criminalizes people simply for being who they are as well as further infringing on the rights to privacy, and freedoms of expression and association that are already compromised in Uganda," said Oryem Nyeko of Human Rights Watch in a press release that condemned the 2023 Anti-Homosexuality Act. "Ugandan politicians should focus on passing laws that protect vulnerable minorities and affirm fundamental rights and stop targeting LGBT people for political capital."
The Washington Blade will update this article with any additional updates and reactions as they become available.
LGBTQ, intersex Ghanaians in limbo as lawmakers consider harsh 'family values' bill
Soldiers earlier this month raided gay party in Accra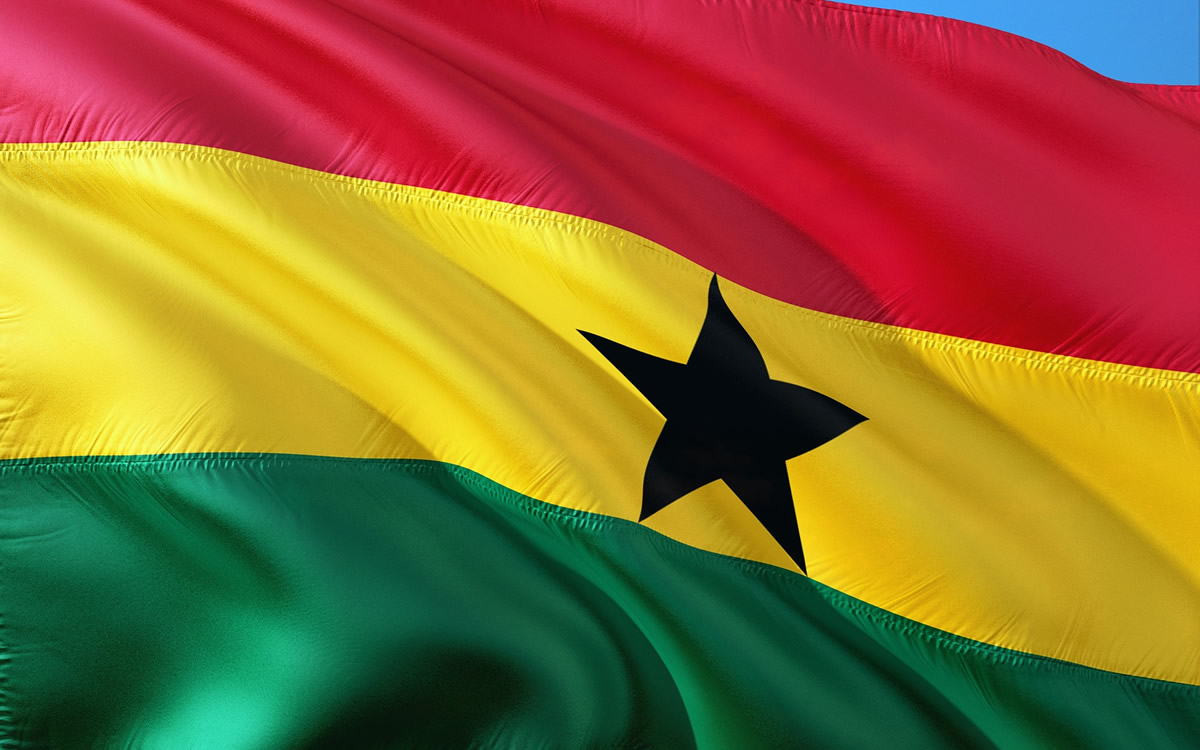 Ghana's LGBTQ and intersex community is currently in limbo over whether the government will impose more harsh penalties upon those who identify as LGBTQ or intersex.
Parliamentarians in 2021 introduced the Promotion of Proper Human Sexual Rights and Ghanaian Family Values Bill that would fully criminalize LGBTQ and intersex people, along with advocacy groups and anyone who comes out in support of them.
The measure would criminalize cross-dressing, public affection between two people of the same sex, marriage among same-sex couples or the intent to marry someone who is the same sex. The bill would also prohibit corrective therapy or surgery for intersex people.
Any person or group seen as promoting identities or prohibited acts in the bill or campaigning in support of LGBTQ and intersex people would face up to 10 years in prison. Any person who does not report consensual same-sex sexual acts could also face charges.
A parliamentary committee is currently reviewing the measure, but LGBTQ and intersex Ghanaians continue to be victimized and assaulted under existing law that criminalizes consensual same-sex sexual relations.
Ghanaian soldiers earlier this month stormed a gay party in Accra, the Ghanaian capital, and assaulted two people who were attending it.
"Military men stormed and disrupted a birthday party of alleged gay men in James Town, Accra. According to reports, some of the partygoers were injured and bled, following the military attack on the alleged LGBTQ+ persons at the party," said Rightify Ghana, an LGBTQ and intersex rights group, in a statement. "We urge the authorities to investigate these incidents and hold those responsible accountable for their actions. The use of excessive force against civilians is never justifiable and only serves to create further division and mistrust.
"We stand in solidarity with the victims of these attacks and call on all Ghanaians to come together in support of peace and tolerance," added Rightify Ghana. "Discrimination and violence have no place in our society, and we must all work together to create a safe and inclusive environment for all."
Kwame Afrifa, CEO of Reflex Ghana, another LGBTQ and intersex rights group, said the Accra raid was not the first time such an event has happened. Afrifa said making the country's armed forces more sensitive to LGBTQ and intersex rights would help curtal such incidents.
"There have been a few cases I have heard of this year and in previous years such as the closing of the LGBT+ Rights Ghana safe space, the destroying of billboards belonging to LGBT+ Rights Ghana, the arrest of human rights activists which also happened somewhere last year amongst others I haven't come across," said Afrifa. "Nevertheless, sensitizing LGBT+ issues would help in abating the victimization as most people are ignorant of the laws of the land and try to abuse the rights of queer persons."
Rightify Ghana said categorizing the existence of LGBTQ and intersex people and labeling consensual intimacy between people of the same sex as deviant is a legacy of colonialism.
"The Promotion of Proper Human Sexual Rights and Ghanaian Family Values Bill, 2021 will continue to be a pattern of dehumanizing and silencing LGBTQ+ people, isolating them from support networks. It will also minimize, and even cover up, human rights violations," said Rightify Ghana. "We therefore, recommend that the Committee on Constitutional, Legal and Parliamentary Affairs recommend that the Parliament of Ghana reject the Promotion of Proper Human Sexual Rights and Ghanaian Family Values Bill in its entirety."
Ghana is among the dozens of countries in which consensual same-sex sexual relations remain criminalized.
The country is one of the 10 non-permanent U.N. Security Council members. A representative from Ghana on Monday during a meeting that U.S. Ambassador to the U.N. Linda Thomas-Greenfield hosted said the Security Council is not an appropriate venue to discuss LGBTQ and intersex rights.
Daniel Itai is the Washington Blade's Africa Correspondent.
U.S. ambassador to Kenya: Every country must make 'own decisions' about LGBTQ rights
Meg Whitman's March 3 comments raised eyebrows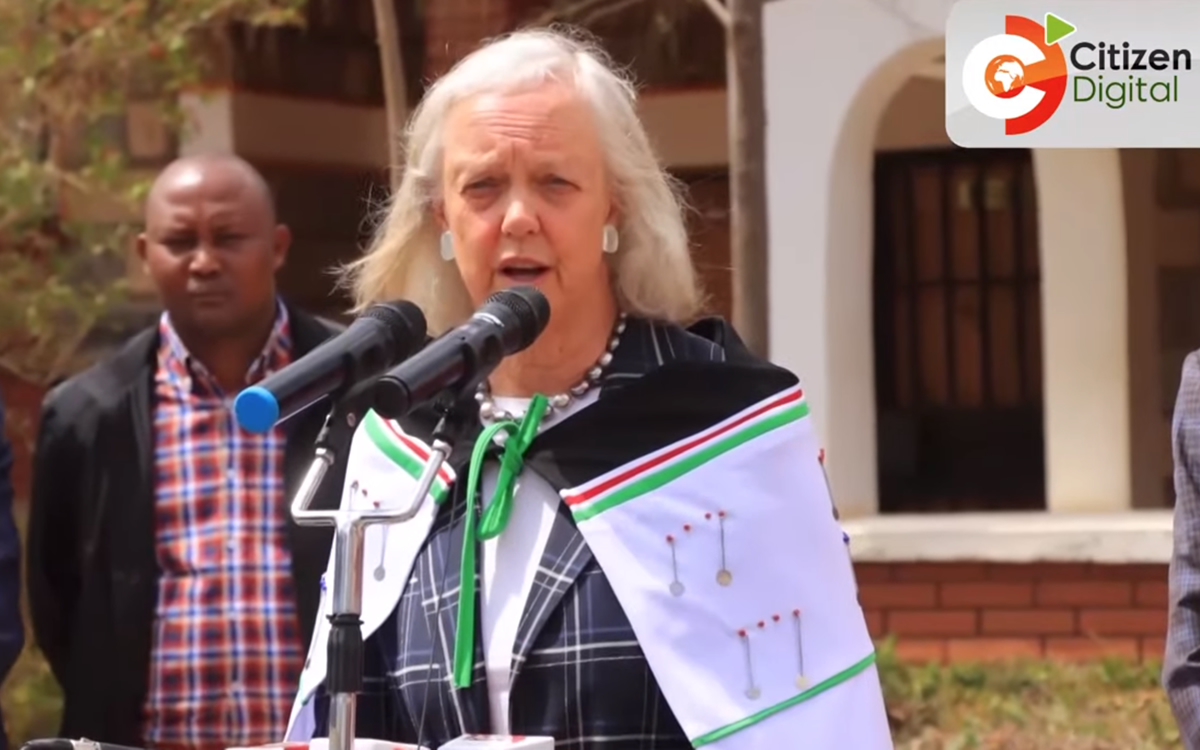 U.S. Ambassador to Kenya Meg Whitman earlier this month said every country "has to make their own decisions about" LGBTQ and intersex rights.
"Every country has to make their own decisions about LGBTQ rights," she said on March 3 while speaking to reporters in Kenya's Kajiado County. "In the United States we probably have a different position, which is we view LBTQ rights as human rights, but we respect every country's point of view on what position they want to take on this and we will respect that, but of course our democratic values and the way we feel is different and that's okay."
"Countries have differences," added Whitman. "We have a very strong working relationship over many years and I think the Kenyan government probably knows the U.S. perspective, in fact I know they do, but we also respect Kenya's right over this particular issue."
Kenya is among the countries in which consensual same-sex sexual relations remain criminalized.
The Kenyan Supreme Court on Feb. 24 ruled the National Gay and Lesbian Human Rights Commission, an LGBTQ and intersex rights group, must be allowed to register as a non-governmental organization. The country's groundbreaking intersex rights law took effect last July.
President William Ruto last September told CNN's Christiane Amanpour before he took office that LGBTQ and intersex rights are "not a big issue" in his country. His government last month began to crack down on foreign books with gay content that it feels targets teenagers.
President Joe Biden in 2021 signed a memo that committed the U.S. to promoting LGBTQ and intersex rights abroad as part of the Biden-Harris administration's overall foreign policy.
First lady Jill Biden on Feb. 25 spoke with young people about condoms, contraception and safer sex practices during her visit to the Shujaaz Konnect Festival in Nairobi, the Kenyan capital. Whitman on March 3 told reporters the $123,124,278.40 (16 billion Kenyan shillings) in aid the U.S. has given to Kenya for food and drought relief is not connected to the country's LGBTQ and intersex rights policies.
"I want to underscore there is absolutely no linkage at all between that food and drought relief and Kenya's stance on LGBTQ," said Whitman.
A State Department spokesperson on Monday in a statement to the Washington Blade said "our position on the human rights of LGBTQI+ persons is clear. Human rights are universal."
"A person's ability to exercise their rights should never be limited based on sexual orientation, gender identity or expression, or sex characteristics," said the spokesperson. "Governments should protect and promote respect for human rights for each and every human being, without discrimination, and they should abide by their human rights obligations and commitments."
Whitman on Monday in a tweet reiterated this point. She also said she met with LGBTQ and intersex activists.
"Over the past week my team and I met with the LGBTQI+ community and stakeholders to support human rights of LGBTQI+ persons," tweeted Whitman. "The U.S. proudly advances efforts to protect LGBTQI+ persons from discrimination and violence and will continue to stand up for human rights and equality."
Over the past week my team and I met with the LGBTQI+ community & stakeholders to support human rights of LGBTQI+ persons. The U.S. proudly advances efforts to protect LGBTQI+ persons from discrimination & violence and will continue to stand up for human rights & equality.

— U.S. Ambassador Meg Whitman (@USAmbKenya) March 14, 2023