Gay candidates call for restoring LGBTQ representation on D.C. Council
Ward 1 and 5 contenders join two gay rivals in backing programs for queer youth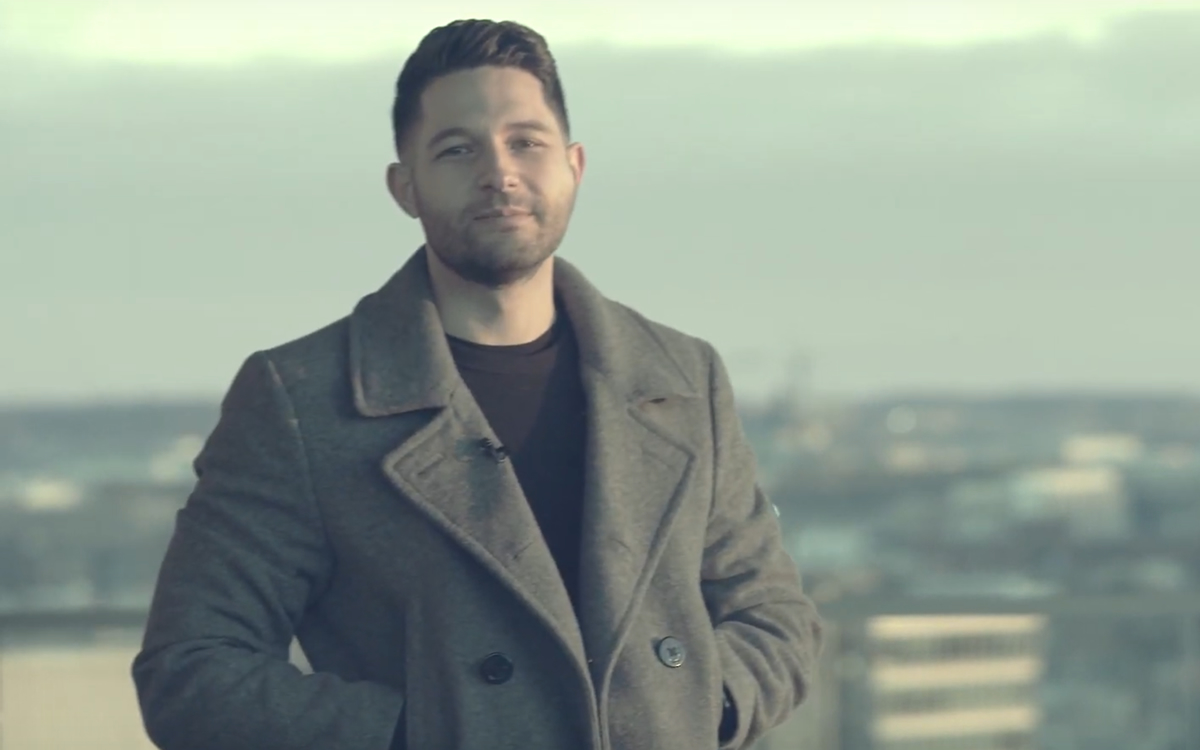 Gay former D.C. police officer Salah Czapary, who's running in the city's June 21 Democratic primary for the Ward 1 D.C. Council seat, and gay D.C. school board member Zachary Parker, who's running in the primary for the Ward 5 Council seat, told viewers of a virtual May 4 LGBTQ candidates forum that they hope to bring back direct LGBTQ representation on the Council.
Czapary was among the three Democratic Ward 1 Council candidates, including incumbent Council member Brianne Nadeau and fellow challenger Sabel Harris, who participated in one of two forums Wednesday night organized by Capital Stonewall Democrats, the city's largest local LGBTQ political group.
Parker was one of four of the seven candidates running in the hotly contested Ward 5 Council race that participated in the second of the two forms held by Stonewall on Wednesday evening. The others who participated were Gordon Fletcher, Faith Gibson Hubbard, and Vincent Orange, a former Ward 5 and at-large D.C. Council member.
The Ward 5 candidates who didn't participate were Kathy Henderson, Art Lloyd, and Gary Johnson. Capital Stonewall Democrats didn't provide a reason for their absence.
Similar to their fellow candidates, Czapary and Parker pledged to address the needs of all of the diverse residents of their respective wards, especially those they referred to as underserved and underrepresented.
"Despite D.C. being a city with the highest count of LGBTQ individuals per capita than any other city, we currently don't have representation on the Council," Parker said at the Ward 5 forum. "And I'm hoping my candidacy this cycle changes that."
Czapary said if elected he would aggressively address issues of concern to all Ward 1 residents, especially LBTQ residents, with a special outreach to the trans community.
"Washington, D.C. has a thriving LGBTQ community," he said. "But far too many of our LGBTQ residents are not able to access healthcare, housing or employment," he added. "I promise to be a tireless, present and accessible and available Council member, an advocate for our community and all communities."
Nadeau, the Ward 1 incumbent running for her third term on the Council, pointed to her longstanding record of support for LGBTQ issues. Although she didn't say so directly, she acknowledged that she began her first term in office in January 2015 after defeating then openly gay Ward 1 Council member Jim Graham in the 2014 Democratic primary.
"When I first became a Council member, I knew that I was taking over a very special role in the community," she told the Stonewall Democrats forum. "Not only because I was succeeding an openly gay Council member but also because of the depth and breadth of the involvement of our LGBTQ community in Ward 1."
Added Nadeau, "I take that responsibility very seriously. And as a result, since day one walking in the door I knew that I could be an ally and work on the issues our LGBTQ community faces."
Graham, who won election to the Council in 1998 after years of AIDS related service work as executive director of the Whitman-Walker Clinic, became the subject of criticism for ethics related issues after the Council voted to reprimand him in 2014 for allegedly pushing for a developer to win a city lottery contract. Graham denied he did anything illegal and said his aim was to bring development to Ward 1.
The fallout related to what critics, including the Washington Post editorial board, called an ethics "scandal" has been credited with leading to Graham's defeat by Nadeau, who won the 2014 primary by a margin of 59 percent to 41 percent for Graham.
Harris, a Ward 1 ANC commissioner representing the 14th and U Street, N.W. area, also pledged to be a strong LGBTQ ally, saying she is running for the Council seat, among other things, "to help uplift those who have been forgotten."
Ashley Smith, president of D.C.'s Capital Pride Alliance who served as moderator of both the Ward 1 and Ward 5 forums, asked the candidates a series of questions on topics both LGBTQ specific and political in nature, including whether the candidates support expanding the size of the D.C. Council and how they would address income disparity among all city residents.
The LGBTQ related topics included how the city should address problems faced by LGBTQ seniors, which city agencies can best partner with LGBTQ service organizations, how best to address growing instances of violence faced by transgender women of color, whether the city's public school system should remain under the full control of the mayor, and how best to address a growing problem of homeless LGBTQ youth.
Each of the candidates participating in the forums for both Ward 1 and 5 responded to the questions by expressing strong support for the LGBTQ community and outlining plans to address problems faced by LGBTQ people.
During his closing statement in the Ward 5 forum, Orange, who said the chairman of his own campaign is gay, became the only candidate at the forum to criticize a fellow candidate when he implied that Parker failed to adequately address problems faced by LGBTQ youth during his years on the D.C. State Board of Education.
"I heard Mr. Parker say I'm openly gay and I'm espousing to help," Orange said. "But he's been an elected official for almost four years and all the things we've talked about tonight, he could have helped those young kids," said Orange. "But so just because becoming openly gay a couple of months ago seems to be a matter of convenience," Orange said in referring to Parker's public announcement earlier this year that he's gay.
Parker, who along with Czapary, has been endorsed by the LGBTQ Victory Fund, the national group that provides financial support for out LGBTQ candidates for public office, did not respond to Orange by name when he delivered his own closing remarks. But he may have been referring to Orange when he said, "And it's worth noting that violence comes in many forms, and we've seen that here tonight."
Added Parker, "What is at stake in this race is how we're going to move forward as a ward and as a community. And it's not just about vision, although I've provided that," he said. "It's not just about community connection, and I have that. But it's also about a Council member that's going to lead us ethically and honorably at all times."
Parker was likely referring to Orange's decision to resign from his at-large seat on the D.C. Council in August 2016 in the midst of an ethics controversy, shortly after he lost his re-election bid in the Democratic primary to Robert White and just under five months before his term on the Council was to end in January 2017. The controversy surfaced over Orange's decision to accept a job as president of the D.C. Chamber of Commerce while still a sitting member of the Council.
His Council colleagues expressed strong objections to his holding the two positions, saying it presented a conflict of interest.
A video recording of the Capital Stonewall Democrats Ward 1 and Ward 5 candidate forums can be accessed here.
A Washington Blade transcript of the opening statements of the candidates that participating in Capital Stonewall Democrats Wards 1 & 5 forums can be viewed below:
Ward 1 Candidates – Opening Statements
Salah Czapary
Thank you. Good evening and thank you for having me. My name is Salah Czapary and I'm a candidate to represent Ward 1 on the D.C. Council. I'm a proud gay man. And while D.C. is ranked as one of the most accepting states for general acceptance of our community, the work of advancing LGBTQ rights is not over. The rights we enjoy are fragile and must be reinforced. We're seeing even this week with the draft opinion from the Supreme Court indicating a vote to overturn Roe v. Wade.
We all know someone who came to D.C. because their family rejected them, their community rejected them. We are seeing more and more assaults on LGBTQ rights across the nation. And it is imperative that D.C. remain a safe haven for the community. To do that we have to make intentional long term stable housing for LGBTQ youth and in particular trans youth that is connected with case management and mental health services. We know that LGBTQ youth are much more likely to become unhoused and in need of needing those services.
The increasing use of PrEP has helped lower the HIV infection rate in our city. But knowledge about PrEP and access to medication remains uneven. Too many people do not know that PrEP is effective or even that it exists. Moreover, many lack the means to afford monthly prescriptions. Black LGBTQ+ individuals are also disproportionately infected with HIV and less likely to have access to PrEP and adequate healthcare. When elected, I will work to bridge the gap and ensure all of our LGBTQ+ populations have access to preventative medication. I'll fight to raise awareness about HIV prevention and ensure affordable access to lifesaving medications.
As we work to reduce infections, we must also address the long-term effects of HIV. Many LGBTQ people infected during the 1980s and 1990s AIDS crisis live with debilitating illness. And I will ensure that we invest in medical and mental health care for all surviving with HIV.
Finally, LGBTQ+ seniors helped build the community we now enjoy. And yes, there is still more work to do. But we have to ensure that D.C. is senior friendly and provides programming and support to a population that worked so hard to make our city uniquely D.C. Thank you.
Brianne Nadeau
Thank you so much. I am Brianne Nadeau. I am the Ward 1 Council member. And I'm so happy to be here with you tonight. When I first became a Council member in 2014, I knew that I was taking over a very special role in the community. Not only because I was succeeding an openly gay Council member but also because of the depth and breadth of the involvement of our LGBTQ community in Ward 1.
Not limited to the location of the D.C. Center or so many nonprofits here in the ward like Us Helping Us to serve our LGBTQ community. I take that responsibility very seriously. And as a result, since day one walking in the door I knew that I could be an ally and work on the issues our LGBTQ community faces. Whether that is the deep work that I have done with our youth, especially our youth experiencing homelessness, the work I have done to help expand healthcare options, or the workforce development program.
Those have all been hand and hand with leaders who have come to me and said this is the path that we want to chart. Will you be there with us? I'm really proud of that work. As Council member, I've also kept my promises to prioritize affordable housing, education, public safety, and constituent services. There are more than 1,200 units of affordable housing in the pipeline here in the ward. Improving our schools. Ensuring that we have millions of dollars each year in all modes of public safety from police on to the highest and best prevention programs that do exist in this country.
And our team here in Ward 1 has [inaudible] more than 8,000 constituent services cases since I took office nearly eight years ago. I'm incredibly proud of this work. I'm not sure if the time is up. So, I'm just going to stop and not go accidentally over. I know we're having trouble with the timer here. But I look forward to delving more into these issues as we go.
Sabel Harris
Thank you so much for having me, Capital Stonewall Dems. I'm Sabel Harris. I'm a community builder, organizer and advocate. And I'm currently serving as ANC for the 14th and U area. I'm grateful to be here tonight because a close family member of mine whose privacy I want to respect came out to our family. They were met with denial with the reality of their life, that it was just a phase, and it would pass. I know what that is like and what it's like to be overlooked, cast aside and discounted.
And I think a lot of us in this room know that too. I'm running for Ward 1 Council member to help uplift those who would have been forgotten. We don't just need a Council member to write checks or the big policies. We need a Council member who will show up in times of joy and in times of crisis. That is my promise to you. As Council member, I will be there to celebrate, to mourn, and to be the person you can call when you need help. I will be the person who not only adds the right policy but has the right follow through. My platform consists of schools, sustainability service and safety. And I'm looking forward to tonight's discussion on how we can create a community that works for us all. Thank you.
Ward 5 Candidates – Opening Statements
Faith Gibson Hubbard
Good evening. My name is Faith Gibson Hubbard. And I'm really thrilled to be here with you this evening. I am running to be the next Ward 5 Council member because I believe in the power of community. Community and creating a visible belonging have been a big factor for me in all of my work and throughout my life. And we know that is something extremely important for the quality of life in our city and particularly right here in our ward.
I've been so fortunate in the course of my life that I've been able to learn from so many of my colleagues, friends and loved ones who are part of the LGBTQ community and to share about the daily issues and discrimination and offer great beauty and opportunity that there is in the community. And I'm thankful for that opportunity and for the love that I have received.
The breadth of challenges that we face as a city requires a Council member who has demonstrated a commitment to thoughtful and consistent and collaborative and representative leadership, and someone who is skilled and experienced in being able to solve problems. And I would submit to you that I am that person. You may not have heard my name over the last twelve years because I've been busy doing the work behind the scenes building relationships and advocating for each and every one in our communities.
And while I have had great opportunities to work both inside and outside of government, I was so thankful for the last two work opportunities that I had that had me cross paths with Sheila Alexander Reid. I served as executive director, the first executive director of [inaudible] D.C. and the director of the Mayor's Office of Community Affairs while working closely with the Mayor's Office of LGBTQ Affairs and had an opportunity to learn so much.
So, we need someone who is concerned about creating a community and belonging and making sure we are able to see the reflections of ourselves and someone who is going to work hard. I am that person, who is looking to build communities in the beautiful city that we all deserve so that my children and all of us can grow up in a city where we all feel a wonderful sense of belonging. So, I look forward to the opportunity to talk more with you this evening.
Vincent Orange
Good evening, Capital Stonewall Democrats. My name is Vincent Orange. I'm an attorney and certified public accountant, a former two-term Ward 5 Council member, a two-term at-large Council member and also served as a Democratic National Committeeman in the Obama administration. And I've had the opportunity to be endorsed by the Gertrude Stein Democratic Club on a couple of occasions. Having worked with the amazing Jim Graham, together we established on a permanent basis the Office of LGBTQ. I also championed the legislation that enacted legislation to prevent discrimination against transgender individuals in the workplace.
I had the honor to actually conduct a same-sex marriage in the Wilson Building in 2015 for two nurses, Bradley Jason [inaudible] and Sam [inaudible]. Also, as a Democratic National Committeeman supported same-sex marriage. And while with Pepco, early in my career, I was able to get benefits for domestic partnerships. I was very pleased to have represented Ward 5 in the past in 1999 and 2007 where we jump started economic development for the city, school modernization and recreation centers renovation.
I am really honored to be with you this evening. Folks can get more information on my campaign on OrangeWard5.com. And I ask for your vote and support. I'm number seven on the ballot. Running for Ward 5 with number seven on the ballot. And I'd love to have your vote and support. Thank you so much for having me.
Zachary Parker
Good evening, everyone. I am Zachary Parker. I am the current Ward 5 representative to the State Board of Education. In fact, I'm just coming from a State Board meeting. I'm also the past president of the State Board and currently stand as the highest elected openly gay official in the District of Columbia, which I'm really proud of.
I come to this space because Ward 5 is gearing up for new leadership and we need a Ward 5 Council member that's going to advance the issues that matter most to all Ward 5 residents – public safety and housing, that's going to lead our community ethically and honorably. But that's also going to give voice to communities that have long been underserved and underrepresented.
Despite D.C. being a city with the highest count of LGBTQ individuals per capita than any other city, we currently don't have representation on the Council. And I am hoping that my candidacy this cycle changes that. Because there is much more that we need to do to house especially our youth that are constantly needing support in terms of housing but that are also struggling within our schools.
My vision is pretty simple. It is to build healthy communities for all Ward 5 neighbors so that all our basic needs are met. And that is not a simple or empty slogan. But it is around how can we co-create a vision around what every neighbor, every community deserves in Ward 5 regardless of their zip code. And work via the Council to make sure we funnel resources and supports to those communities. I'm proud to come here endorsed by a number of organizations, including the Victory Fund. And again, I'm looking forward to a spirited and thoughtful discussion that centers the needs of our LGBTQ community. And I just want to again thank you for hosting the discussion tonight.
Gordon Fletcher
Thank you so much for having me. And I just want to say thank you to the Capital Stonewall Democratic association for having me here. My name is Gordon Fletcher. And I'm running to be the first immigrant to become a Council member. So, while I'm not a member of the LGBTQ community, I am a member of a marginalized community. And I want to make sure I represent all individuals within Ward 5.
I come to you as a three-term ANC commissioner in the North Michigan Park community where I've lived in D.C. for over twenty years, but within Ward 5 for a little over ten. My wife Brittany is a therapist, and she served the community as well. I've worked with every level of government, from federal to congressional to local. So, I understand how to deal with legislation and deal with policy. I also deal with budgets. I'm also an educator. I teach at American University. I teach criminal justice and public policy.
As a commissioner, I'm proud to say I helped stop the opening of a liquor store. And just overall within Ward 5, my key issue as the next Ward 5 Council member is safety. And we also have to make sure we're protecting all communities, marginalized communities, communities that recognize and identify themselves as members of the LGBTQ community. I understand that within that community there is unnecessary undue discrimination, harassment, and violence. The community has played such an integral role in the District of Columbia from socioeconomic and cultural development.
And we have to make sure we are advancing every possible measure for all communities, including the LGBTQ community. I understand that some of the major issues are centered around housing, access to living wages, and employment. And those are the issues I want to advocate for as the next Ward 5 Council member. And I look forward to a great discussion this evening. And I'm just glad to be here.
Whitman-Walker celebrates opening of new Max Robinson Center
Mayor, city officials call facility major benefit for Southeast D.C.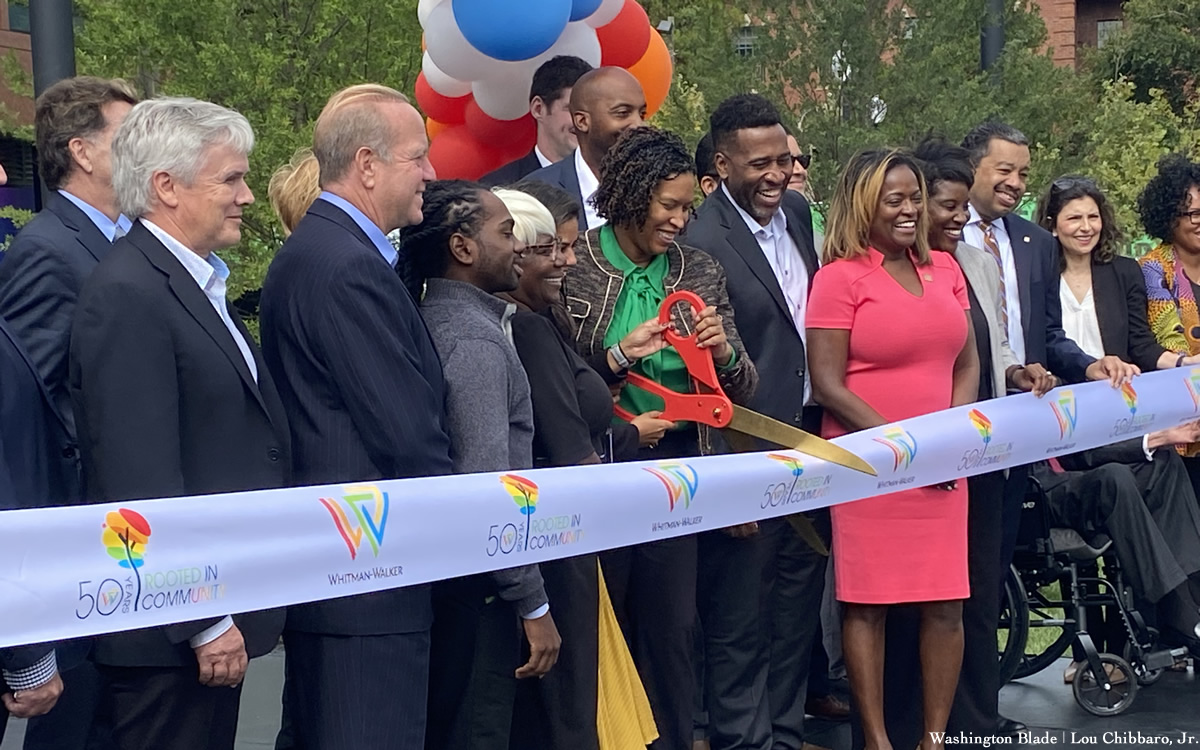 D.C. Mayor Muriel Bowser, joined by city officials and leaders of Whitman-Walker Health, cut a ceremonial ribbon on Monday to mark the official opening of Whitman-Walker's new Max Robinson Center at the city's St. Elizabeth's East campus in Southeast D.C.
The six-story healthcare and research facility will enable Whitman-Walker to expand its wide range of services to the community, with a focus on Ward 7 and Ward 8 residents, officials said. Those services, which began when the facility opened its doors on Aug. 14, include primary, dental, and HIV care, behavioral health services, substance use counseling, and a pharmacy, according to a Whitman-Walker statement.
"Today, we're opening a bigger Max Robinson Center, and in two years we'll be opening a new hospital on this same campus – and together, these two facilities are going to change the way we deliver healthcare in D.C.," Bowser told the crowd of about 200 that turned out for the event held in a courtyard next to the newly opened building.
"We're incredibly grateful that Whitman-Walker is part of the legacy that we're building on the St. Elizabeths East campus," the mayor said. "This campus represents our commitment to Ward 8 and our community to a stronger, healthier, and equitable D.C."
Whitman-Walker and city officials noted that the new building replaces the longtime LGBTQ supportive health care organization's original Max Robinson Center that opened in 1993 on Martin Luther King Boulevard in Anacostia about a mile away from the new facility. The center was named in honor of award-winning TV news journalist Max Robinson who became the first African American to serve as co-anchor of a network news program at ABC News in 1978. Robinson died of complications associated with HIV/AIDS in 1988.
Bowser and others who spoke at the event praised Whitman-Walker for providing high quality healthcare through its Max Robinson center for underserved communities in city neighborhoods east of the Anacostia River.
The opening of the new Max Robinson Center comes on Whitman-Walker's 50th year since its founding in 1973 as an LGBTQ community health clinic in a church basement in Georgetown, Whitman-Walker CEO Naseema Shafi noted at the ribbon cutting event.
"We are thrilled to unveil this once-in-a-lifetime healthcare and research expansion during our 50th anniversary year," Shafi said. "Our new healthcare home will significantly improve access to excellent healthcare for all residents," she said.
Among other things, the new facility will allow Whitman-Walker to serve an additional 10,000 patients per year more than it was able to serve at the original Max Robinson Center, a statement released by Whitman-Walker says. An important part of its services will include mental health and behavioral services, officials said.
There are more than 40 exam rooms, eight dental suites, six group therapy rooms and a psychotherapy suite in the new facility, the officials said in the statement.
The statement says the new building will also serve as headquarters for the Whitman-Walker Institute, an arm of the healthcare organization that for many years has conducted HIV related research. It says the new facility will allow Whitman-Walker to expand its research "from 19 to over 60 clinical trials, including innovations in cancer research and continued progress toward finding a cure for HIV."
Others who attended or spoke at the event included D.C. Council members Christina Henderson (I-At-Large), Trayon White (D-Ward 8), and Vincent Gray (D-Ward 7); Japer Bowles, director of the Mayor's Office of LGBTQ Affairs; Latrena Owens, executive director of St. Elizabeths East Development; and Debrah Wells, a Whitman-Walker patient who said the substance use treatment and counseling she received at the Max Robinson Center "saved my life."
Also speaking were Louis Dubin, managing partner of Redbrick development company, which led the development of the building project; and Jim Davis, president of Davis Construction, the company that built the new facility. Both pointed out that they worked with banks and other lenders along with financial support from the city that made the financing of the new Max Robinson Center possible.
Whitman-Walker CEO Shafi told the Washington Blade after the ribbon cutting event that while Whitman-Walker has expanded its services to include the wider community in the years since its founding as an LGBTQ clinic, its commitment to serving the healthcare needs of the LGBTQ community continues in all its facilities, including the new Max Robinson Center.
"What's interesting about Whitman-Walker of today — when we started in 1973, we were started by community for community, and we were responding to the needs at that time particularly of the LGBTQ community," she said. "So, now we've continued to take care of people, we will continue to do so," she added.
"And this new site in Congress Heights gives us the opportunity to take care of even more community members, parts of the LGBTQ community and the greater Washington region," she said, noting that Whitman-Walker currently has about 2,500 transgender or gender expansive people in care, and 3,500 people with HIV in care.
Man charged in 2019 D.C. gay murder sentenced to 16 years
Distraught family members urged judge to hand down longer prison term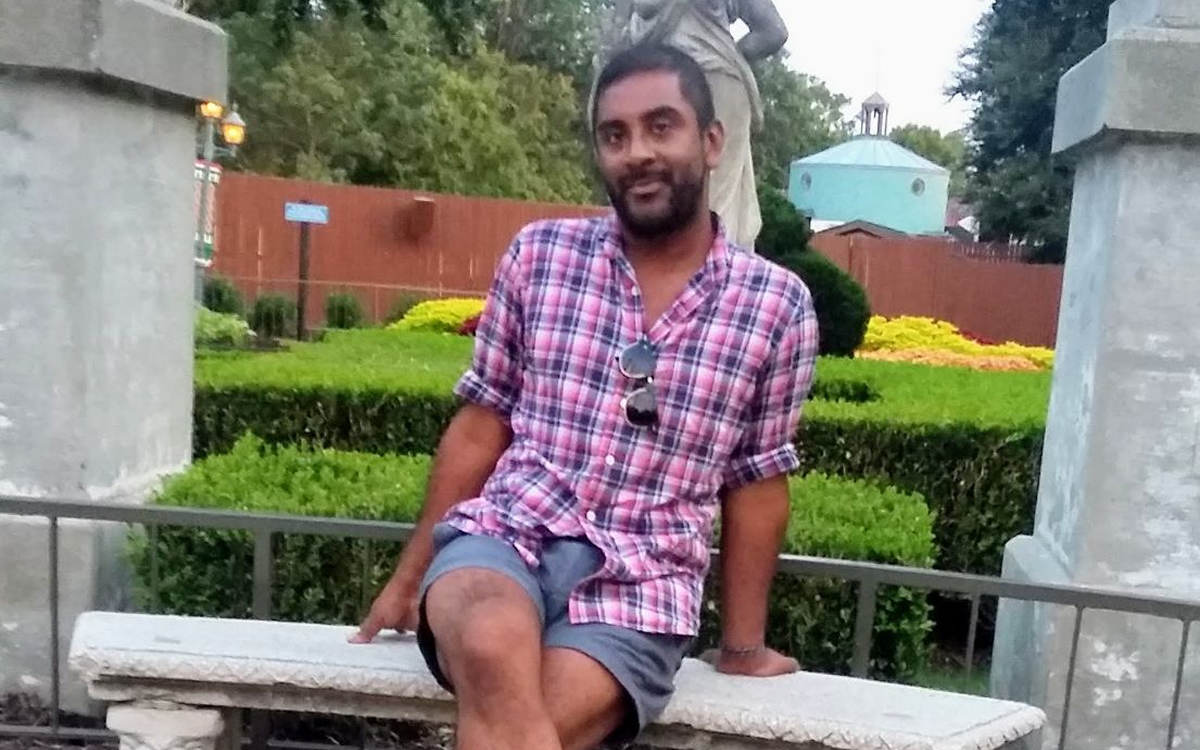 Former U.S. Navy Hospital Corpsman Collin J. Potter, 31, who earlier this year pleaded guilty to second-degree murder while armed for the Jan. 6, 2019, stabbing death of gay D.C. resident Vongell Lugo, was sentenced Sept. 15 by a D.C. Superior Court judge to 16 years in prison and five years of supervised probation upon his release.
The sentencing took place at a hearing in which Assistant United States Attorney Peter V. Roman, the lead prosecutor in the case, described in gruesome detail how Potter stabbed Lugo 42 times inside Lugo's Northwest D.C. apartment shortly after the two met at a D.C. bar and Potter accepted Lugo's invitation to come to the apartment.
Superior Court Judge Marisa Demeo handed down her sentence after listening to testimony by Lugo's mother, brother, and sister, and seven of Lugo's friends, who presented highly emotional victim impact statements describing Lugo as a beloved figure whose brutal murder had a devastating impact on their lives.
Nearly all of the 10 who spoke – eight in the courtroom and two through a live video hookup – urged the judge to hand down a far greater prison term than the 14 to 16-year sentence that prosecutors with the Office of the U.S. Attorney for D.C. offered and Potter accepted in exchange for pleading guilty as part of a plea bargain deal. The plea arrangement made it clear that the judge would make the final decision on what the sentence should be.
Under D.C. criminal law, judges have the discretion to hand down a sentence of up to life in prison for a second-degree murder conviction.
Many of the family members and friends wept as they described Lugo, 36, as a loving, caring person who enriched their lives and who was taken from them by Potter in an unimaginable act of violence.
The sentencing took place a little over seven months after Potter, who was 26 at the time of the murder, pleaded guilty to the charge of second-degree murder while armed and prosecutors dropped their original charge of first-degree murder while armed and other related charges as part of the plea bargain deal.
Court records show that at the request of prosecutors, a D.C. Superior Court grand jury on Aug. 20, 2019, indicted Potter on five counts related to the murder, including two counts of first-degree felony murder while armed, felony murder while armed with aggravating circumstance, and kidnapping.
The U.S. Attorney's Office has declined to disclose why prosecutors offered the plea deal that included dropping those charges and allowing Potter to plead guilty to second-degree murder rather than bringing Potter to trial on the first-degree murder and other charges.
Attorneys familiar with this type of case have said prosecutors usually offer a plea deal when they are uncertain whether they can convince a jury to find someone guilty beyond a reasonable doubt at a trial.
At the Sept. 15 sentencing hearing, Potter's defense attorney, Matthew Davies of the D.C. Public Defender Service, told the judge one reason why the plea offer made sense was it avoided a trial in which Potter would likely have used the defense of insanity or severe mental health problems, that Davies said his client is currently grappling with.
Davies pointed to information submitted by the defense that Potter has a history of trauma brought about by being sexually abused as a child. He said Potter also has an alcohol abuse problem and related mental health issues, and those factors led to the stabbing incident that took the life of Lugo.
He asked the judge to hand down a sentence of 14 years of incarceration, saying that would adequately serve the cause of justice for this case.
The subject of Potter's mental health also surfaced in a 10-page sentencing memorandum that Roman filed in court two days before the sentencing, and which Roman summarized at the hearing, including the recommendation of a sentence of 16 years of incarceration.
The sentencing memo begins by describing Lugo as an "openly gay man who was born and raised in Trinidad & Tobago before emigrating to the United States with his family several years ago." One of Lugo's friends told the Washington Blade that Lugo had been working as an associate manager for a company that provides language translation services.
The sentencing memo says police arrived at Lugo's apartment about 4 a.m. on Jan 6, 2019, when two neighbors called 911 after hearing Lugo screaming for help through the walls of their adjoining apartments.
It says police arrived shortly after Potter, who was fully nude and covered in Lugo's blood, had dragged Lugo's nude body outside the apartment door into the apartment building hallway.
"After the police arrived, the defendant made several statements," the sentencing memo says. "He repeatedly referred to Mr. Lugo as his girlfriend and as a female and stated that Mr. Lugo's injuries were self-inflicted," the memo continues. "The defendant then banged his own head against the wall and started screaming obscenities and that he did not want to live," it says.
Several of the close to 20 friends and family members of Lugo who were sitting in the courtroom as prosecutor Roman presented these details were crying.
Defense attorney Davies told the judge that he informed Potter that he had a strong defense based on mental health issues if the case went to trial. But Davies said Potter expressed strong opposition to going to trial and subjecting Lugo's family to additional trauma.
Court documents show Potter was arrested at the scene and has been held in jail since that time as the case dragged on for more than four years since the January 2019 murder.
Court records also show that Lugo and Potter met at the Black Whiskey, a bar on 14th Street, N.W. where Lugo was a regular customer. Although some of Lugo's family members and friends who spoke at the sentencing hearing said they considered the murder a hate crime, court records show police and prosecutors did not list the case as a hate crime.
"He was a beautiful gay man, and everyone loved him," Hannah Donnelly, one of Lugo's friends and co-workers said in presenting her victim's impact presentation in the courtroom.
Another friend said in her impact statement that Lugo invited her to join him to watch D.C.'s Capital Pride parade. She and nearly all the others who presented their impact statements at the hearing were not gay or lesbian themselves but said Lugo was beloved because he always did all he could to help them and support them in their everyday lives.
"He was like a brother to me," said Gregory Porter, one of Lugo's friends who, along with his wife, presented their victim impact statements in the courtroom. "There was never a thought that he would no longer be a part of our life," Porter told the judge. "We ask for equal justice. We ask the court to invoke the maximum possible sentence," he said.
Victoria Lugo, Lugo's mother, was the first of the family members and friends to deliver her victim's impact statement. Looking directly at Potter, she told him there was nothing her son could have done to him to justify what Potter did.
"You have taken my child from me, Mr. Potter," she said while crying. "My heart hurts," she continued. "No mother should have to go through this."
Potter, who was dressed in an orange prison jumpsuit, accepted Judge Demeo's invitation to speak before she handed down her sentence.
"I'd like to say I am truly very sorry," Potter told the judge. "I accept the consequences of my action," he said. "I feel I will spend the rest of my life having a positive impact on other people's lives to make up for what I have done," he said.
After listening to Potter, the presentations by Lugo's family members and friends and hearing remarks from prosecutor Roman and defense attorney Davies, Judge Demeo said she would accept the plea agreement. She said the circumstances surrounding the case, including what she called the "brutal nature of the crime," warranted that she issue a sentence representing the upper end of the plea agreement of 16 years' incarceration and five years of supervised release.
She said she would order that the facility where Potter is incarcerated will provide him with mental health treatment.
"There is no doubt that this was a horrific crime," she said. "Vongell Lugo was shown by witnesses to be a wonderful soul," she added.
Brent Minor steps down as head of Team DC
LGBTQ sports organization grew under his leadership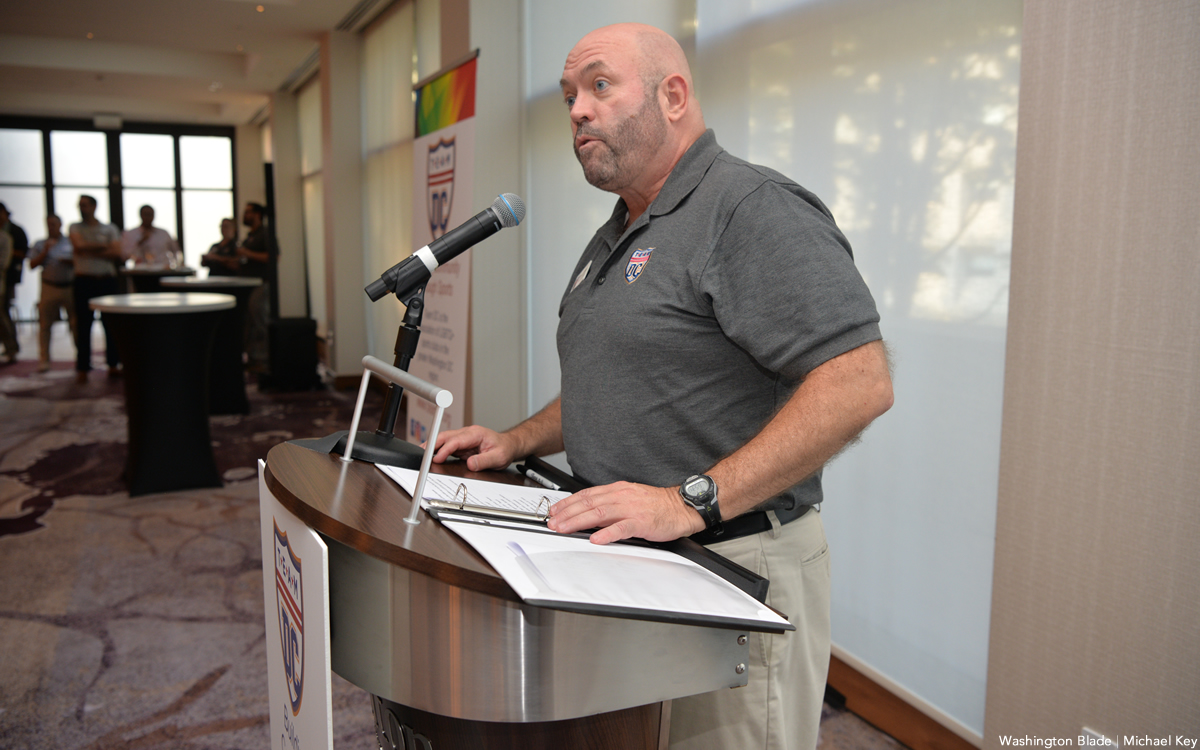 Brent Minor, executive director of the D.C. area LGBTQ sports organization Team DC, announced in a Facebook posting on Thursday that he is stepping down from his position.
"After more than 20 years of leading Team DC, first as its board president and then as the executive director, I have decided it is time to move on and retire from this part of my life," Minor said in his announcement.
"It has been a joy and a privilege to establish and grow this organization over the years and help make sports a more welcoming place for all participants," he said.
Minor has been credited with helping Team DC become one of the nation's largest LGBTQ sports organizations, which currently includes more than 40 LGBTQ or LGBTQ-supportive sports teams or sports leagues as affiliated members.
Under Minor's direction, Team DC has also established annual Pride Night Out LGBTQ game day events held in the arenas or stadiums for at least a dozen D.C. professional sports teams, including the Washington Nationals baseball team, the Washington Wizards basketball team and the Washington Commanders football team.
As many as 10,000 LGBTQ sports fans and their supporters have attended the Night Out at the Nationals games in recent years.
"I am grateful beyond words to all of my friends and colleagues like you who have helped me in this effort," Minor said in his Facebook posting.
"Team DC is poised to take on the next phase of its journey and so am I," he wrote. "Stay tuned for what is next!"
Minor told the Washington Blade he will leave his position at Team DC next week at a time of the year when there are not as many events and activities that the organization becomes involved with.
Miguel Ayala, the current president of the Team DC board of directors, said the organization would be putting out a statement on Sept. 18 announcing plans for the organization going forward.
The executive director's position has been Team DC's only full-time paid staff possible for the nonprofit, mostly volunteer organization.
"It's something I've been toying with for quite a while," Minor told the Blade. "And it just seemed like a good time in the life of the organization," he said.
Minor added that that Team DC officials will have sufficient time to plan the 2025 World Pride Sports Festival scheduled to be held in D.C. as part of the international LGBTQ World Pride celebration.
"So, this will allow enough time for whoever is going to be doing that to have time to get in and make sure it's kind of their thing," Minor said. "So, I think the timing was just right."