Thousands attend March for Our Lives rally in D.C.
Sunday marks six years since the Pulse nightclub massacre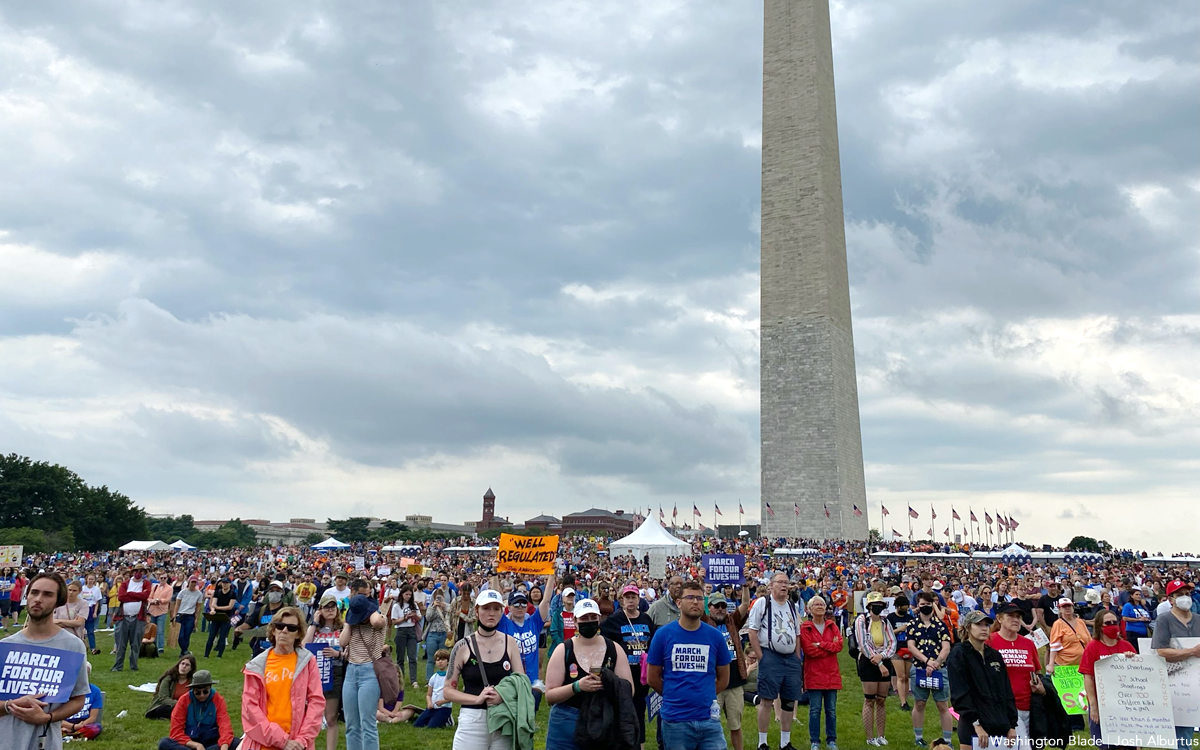 On the night of June 12, 2016, 49 people were killed and 53 were injured in a mass shooting at the Pulse nightclub in Orlando, Fla. The shooting has since remained one of the deadliest mass shootings in U.S. history.
Six years later, efforts to curb gun violence in America and halt the country's epidemic of mass shootings have reignited in the wake of more recent mass shootings.
Just before noon on Saturday thousands of people carrying signs and clad in anti-gun-violence clothing flooded the north lawn of the Washington Monument.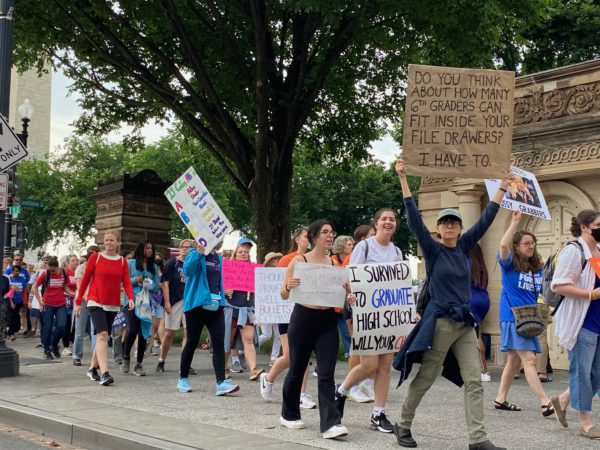 One of those in the crowd was Jessica Mahoney, a young activist with ties to a national past littered with gun violence.
"My close family is from Sandy Hook and, as the sign references, I used this sign four years ago," Mahoney said. "This has been a very personal issue for me since 2012 when I had to spend over an hour wondering if my cousins were alive or not. I just feel like it's so important that people are out here that haven't been personally touched by the issue because I just think that shows that there's a real movement behind what's going on."
Mahoney and her fellow protesters in the crowd were some of the hundreds of thousands more protestors who marched in different cities across the country on that day calling on state and federal lawmakers to pass legislation reforming the nation's gun laws.
The marches, organized in large part by the youth-led gun violence prevention organization March for Our Lives, were triggered by a sustained national outcry for action following the latest mass shootings at Robb Elementary School in Uvalde, Texas, and a Tops Friendly Market in Buffalo, N.Y, both in late May. The organization held similar nationwide rallies in 2018 following the Parkland school shooting that led to the group's inception.
Mahoney described her feelings about having to return to another rally four years later in an effort to address the same issue.
"It's frustrating and a bit maddening at times to be honest that we still have to do this," Mahoney said. "But it just seems like there's more energy every time and so I think that I'm also hopeful about it."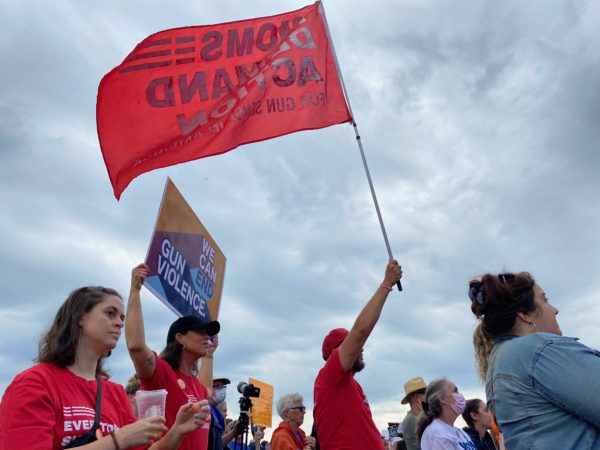 The issue has been one plaguing Americans in various settings and from various walks of life and has affected those across a spectrum of identities, including the LGBTQ community.
Marking the sixth anniversary of the Pulse shooting in Orlando, the Human Rights Campaign released a statement the day before the March for Our Lives rally.
"Gun violence remains an LGBTQ+ issue, with three-fourths of homicides against transgender people — including nearly eight in 10 homicides of Black trans women — involving a gun," Interim HRC President Joni Madison said in the statement. "Compounding this tragedy is the fact that in the six years since Pulse, we have been unable to advance meaningful federal gun reform legislation."
But in an effort to prevent future mass killings like those in Parkland, Uvalde, Buffalo and Orlando, prominent activists have since brought a spotlight to the issue of gun violence in America. Many such activists descended on the grounds of the Washington Monument on Saturday to speak to those gathered and amplify their message.
David Hogg, a survivor of the mass shooting on February 14, 2018, at Marjory Stoneman Douglas High School in Parkland, Fla., and a founder and board member of March for Our Lives, spoke to the crowd.
"We need to stop these shooters before they get on campus and stop endangering the lives of our first responders, our students, our teachers because people on Capitol Hill don't want to do their job and protect us," Hogg said.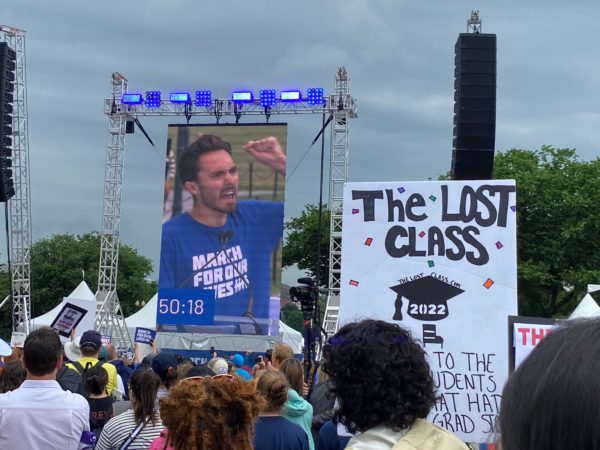 Alongside Hogg were a number of other activists and politicians who shared the goal of reducing gun violence in America, including D.C. Mayor Muriel Bowser and U.S. Rep. Cori Bush (D-Mo.).
Bush described her own proximity to gun violence in calling for action, sharing with the crowd her past escape from such as she ran from an abusive partner who kept firearms in their home.
"When I turned back for a moment, because, 'Why isn't he chasing me?'" Bush said. "I turned back, and I saw him standing still, 'Why is he standing still?' Next thing I knew, I heard shots."
Bush believed the near-death experience to be "completely preventable."
"Closing the boyfriend loophole could've saved me from a near-lethal encounter with gun violence," Bush said. "A red flag law could've saved me from a nearly lethal encounter with gun violence."
Hogg and others took aim at counterarguments from pro-gun entities that have advocated for mental health support rather than gun reform to solve the problem.
"We also must address the fact that mental health does have a role to play in stopping gun violence, but that racism is not a mental illness," Hogg said. "Hatred, racism, radicalization, xenophobia are not mental illnesses."
But even at an event meant to highlight what gatherers felt was a need to curb the nation's scourge of gun violence, the specter of fear and violence remained ubiquitous.
During a moment of silence for the victims of America's gun violence, a man toward the front of the crowd began to shout and attempted to breach the event's main stage. A source close to the stage told the Washington Blade that the man threw a megaphone into the crowd while shouting, "I am God."
Those assembled feared the worst. Due to the size of the crowd that had assembled, rallygoers across the lawn perceived the disturbance to be an active gun threat. Hundreds dropped flat to the ground while others ran from the stage in an attempt to escape the potential violence.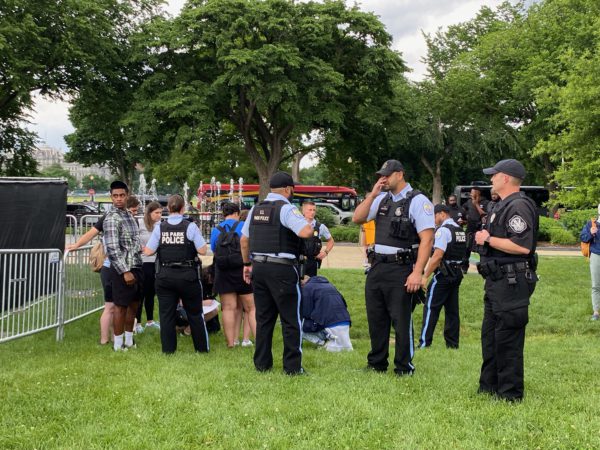 After organizers and police were able to apprehend the disruptor, rally organizers attempted to reconvene the frightened crowd and push forward.
"Do not run, freeze, do not run," an organizer said over the sounds of emerging police sirens. "There is no issue here, do not run."
But the moment of fear clung to many who were present.
Rallygoer Kirsten Hiera witnessed the moment of mass confusion but was unable to flee the scene despite her own fear.
"I was scared but I didn't want to run away because I'm with someone who's elderly and I didn't want to have her be abandoned," Hiera said. "I felt scared and confused but I didn't want to abandon my friend."
As those gathered began to tepidly rise and return to the stage, the organizer proceeded to draw attention back to the focus of the rally, leading a chant exclaiming peace to be a lifestyle.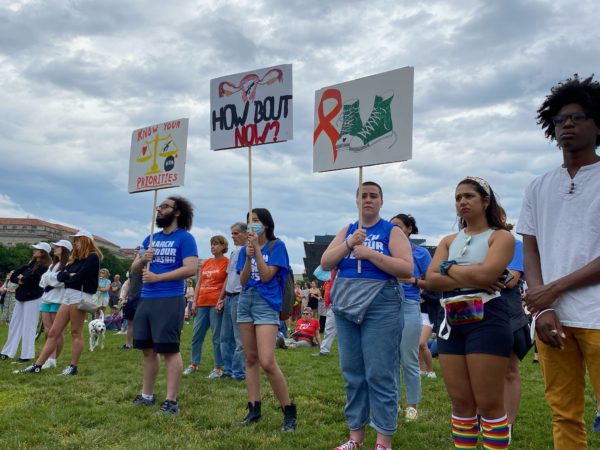 Exiting the stage toward the end of the rally after the crowd had reconvened, the organizer left them with advice that touched to the core of the movement's mission — one that, in the wake of tens of thousands of gun deaths in shootings like Orlando, organizers like Hogg have described as not pro-gun or anti-gun, but pro-peace.
"The other thing that I want to say is let's not give into the hate," she said. "Let's not give into the hate. There's more people who are about love than there is that is about hate."
Gay couple assaulted on D.C. street by attackers shouting 'monkeypox faggots'
Police list Aug. 7 incident in Shaw as suspected hate crime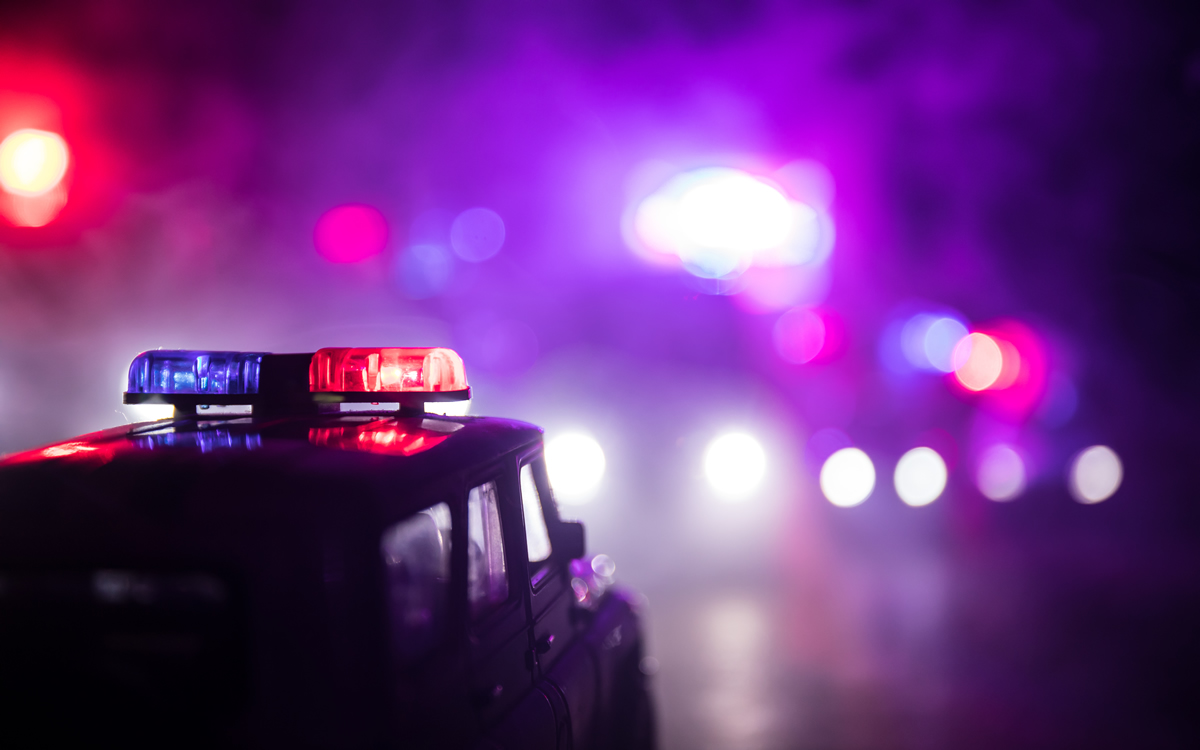 Two young men appearing in their late teens shouted the words "monkeypox faggots" at a gay male couple walking along 7th Street, N.W. in the city's Shaw neighborhood on Sunday, Aug. 7, before punching the two men in the face and head in an incident that D.C. police have called a suspected hate crime.
The gay men were treated and released at Howard University Hospital for head and facial bruises, with one of the two receiving stitches for a deep cut on his upper lip, according to one of the victims who spoke to the Washington Blade.
The victim, an Alexandria resident who asked that he and his partner, a D.C. resident, not be identified by name, said the attackers were part of a group of four or five young men appearing to be between 17 and 19 years old and two young women accompanying them. He said the group crossed paths with the gay couple around 5:40 p.m. in front of a store on the 1700 block of 7th Street, N.W., as the couple was walking to a nearby bus stop on Rhode Island Avenue.
The victim who spoke to the Blade said a nearby witness called D.C. police, who arrived within a few minutes as the two attackers and the other young men with them fled the scene. He said although an ambulance arrived on the scene, one of the police officers drove the couple to nearby Howard University Hospital, where they spent about six hours in the emergency room.
The couple had spent part of that 90+ degree day at the city's Banneker Pool and later stopped at the Kiki gay bar on U Street, N.W. before taking what the victim who spoke to the Blade said was a leisurely walk from Kiki via 7th Street on their way to the bus stop, where they planned to take the bus to his boyfriend's Northeast D.C. house.
As the couple walked south on 7th Street about a block from their destination on Rhode Island Avenue they crossed paths with the group of teenagers in front of a store that a D.C. police report says was at 1731 7th St., N.W.
"They were about 17 to 19 years old," the victim who spoke to the Blade said. "And one of them started saying stuff like, hey, look at these monkeypox faggots and some not so nice stuff like that," he said.
"We turned around to walk away and one of them came up behind me and got my attention and then sucker punched me and then hit me again and then hit my boyfriend in the face," the victim said. "And another person hit him in the face as well," he said. "And then someone across the street called the cops. And then the cops came, and they scattered off."
To the couple's surprise, the two young women remained on the scene and apologized for the actions by the guys they were with.
"So, I said something like thanks for the apology, but this is the kind of people you hang out with," the victim recounted. "And one of them said their dad was gay, and they kind of walked away before the cops got there," he said. "It was nice of them to apologize I guess for the other people."
The D.C. police report lists the incident as having two offenses, a simple assault against the two men and a misdemeanor destruction of property related to the destruction of a pair of sunglasses worn by one of the two men that were damaged in the assault against him.
The report also lists the incident as a suspected "Sexual orientation – Anti-Gay" hate crime.
As in all incidents of violent crime, D.C. police call on members of the public to contact the police with information about an incident like this to call police at 202-727-9099 or text a tip to the department's TEXT TIP LINE at 50411.
Lesbian activist assaulted with barstool at D.C. lounge
Police say victim's claim of anti-gay hate crime under investigation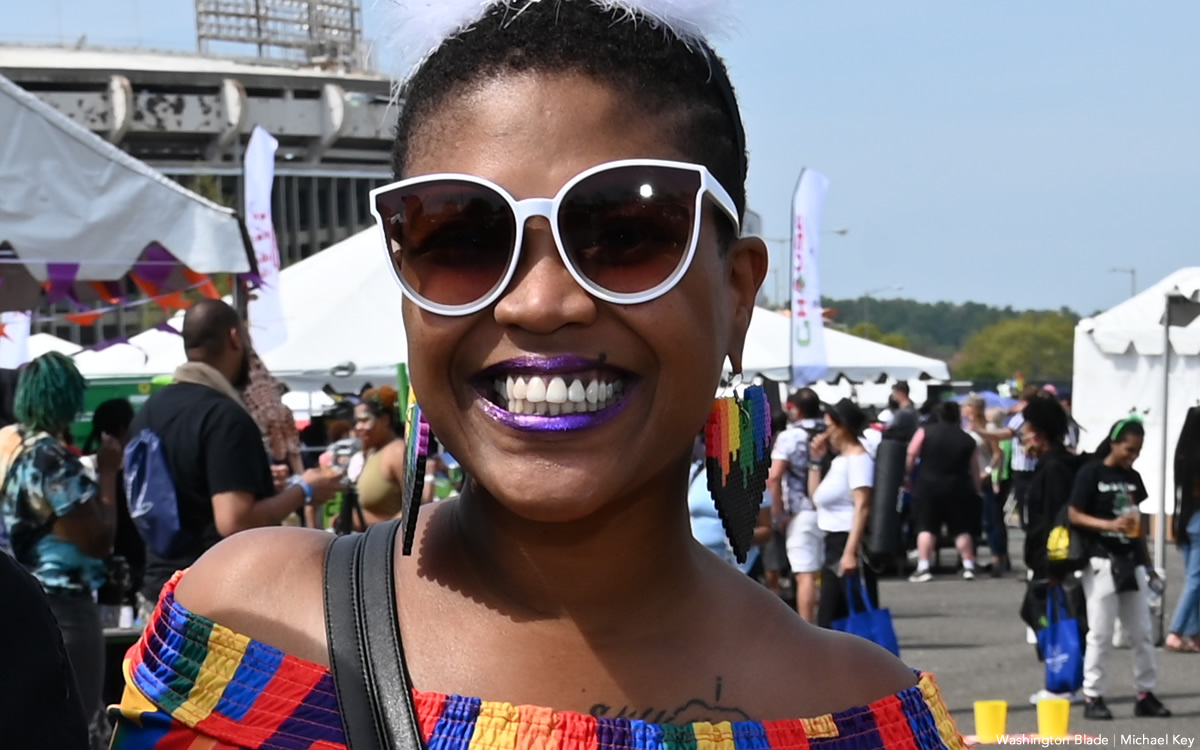 D.C. police say they are actively investigating an Aug. 3 incident in which lesbian activist and Ward 8 community leader Aiyi'nah Ford says she was hit three times in the head with the metal legs of a barstool swung by a man yelling anti-gay names at her.
A police report says the incident took place at the Player's Lounge, a restaurant and bar at 2737 Martin Luther King Jr. Ave., S.E., in the city's Congress Heights neighborhood shortly before and after midnight on Aug. 3 and 4.
Ford, who witnesses say was covered in blood when she stepped outside the restaurant after other patrons intervened, was taken by ambulance to George Washington University Hospital for treatment of a head and scalp injury that required multiple stitches.
Ford and an employee at Player's Lounge said the man who allegedly committed the assault is a regular customer at the restaurant but is known to people only by his nickname of Black. A police spokesperson said that as of Monday no arrest had been made in the case but that it remains under "active investigation" by a detective with the department's Seventh District in Southeast.
A police report obtained by the Blade lists the incident as an assault with a dangerous weapon, but it does not classify the incident as a hate crime.
"There is no indication at this time that this incident was motivated by hate/bias," said D.C. police spokesperson Alaina Gertz in response to a question by the Blade about the police report. "Should further interviews with the complainant reveal information that suggests that this should be a hate crime, the report can be amended with the new information," Gertz said.
"Anyone who has knowledge of this incident should take no action but call police at 202-727-9099 or text your tip to the Department's TEXT TIP LINE at 50411," Gertz said in an email message. "The Metropolitan Police Department currently offers a reward of up to $10,000 to anyone who provides information that leads to the arrest and conviction of the person or persons responsible for a violent crime committed in the District of Columbia," she said.
Ford told the Blade she believes she made it clear to the police officers who spoke with her at the scene of the incident that the man who assaulted her called her anti-gay names, including "dyke bitch." In a video of herself talking about the incident that she posted on Facebook Ford refers to the assault against her as a "gay-bashing."
The police report says officers arrived on the scene while Ford was being treated by paramedics with the D.C. Fire and Emergency Medical Services Department.
"Victim 1 stated that she was talking to a friend of hers at the location when another person who frequents the location interjected himself and began to curse at Victim 1," the police reports states. "The verbal altercation escalated, and Victim 1 stated Suspect 1 began to assault her with a bar stool," the police report continues. "Other patrons at the bar broke up the altercation and Suspect 1 fled," according to the report.
It adds, "Witness 1 corroborated Victim 1's story and stated that Suspect 1 frequents the area but doesn't know his name, only his nickname."
Ford told the Blade the incident began while she and three or four Player's Lounge customers were engaged in a conversation about local community issues, including the city's violence interruption program. Ford said that, among other things, she expressed her strongly held opinion that the violence interruption program was not working and was a "joke."
It was around that time, she said, that the man who assaulted her approached the group and interjected himself into the conversation and indicated that he was interested in possibly becoming one of the violence interrupter program volunteers or participants. Ford said the man, who appeared to be over six feet tall, began referring to women as "bitches" and hurled other curse words.
"So, we're all going like, what?" Ford said of her and the others' reaction to the man's comments. At that point, most of those she was speaking with left the restaurant because it was close to its 11 p.m. closing time.
"And I'm like, who are you talking to?" Ford said she recalls asking the man. According to Ford, he responded by repeatedly reciting the words "dyke bitch" in a hostile way.
"At that point I immediately knew he was talking to me because I'm the only openly lesbian person in that space that frequents there regularly and who was in that room," Ford told the Blade.
She said she questioned the man's motives, including whether he could become a violence interrupter, and the two began to argue back and forth until, according to Ford, he walked up to her and stood almost shoulder to shoulder next to her.
"He continues to call me all kinds of homophobic slurs," Ford said. "He calls me all kinds of bitches and continues to encourage the bar staff to get me to shut up before he shoots me and whatever else he will do to bring my death," Ford said.
"Before I know it, he has picked up this barstool and hit me in the head," said Ford. "He takes a second barstool and proceeds to hit me again," she said, adding that he hit her a third time in the head with one of the barstools, each time with the metal legs of the stool.
Ford said she has learned that the man who assaulted her has told people she spit on him, which he considered to be an assault by her against him. Ford called that allegation a lie, saying she absolutely did not spit on the man.
When the Blade contacted Player's Lounge for comment, a man who answered the phone arranged for Teresa "Auntie" Smith, one of the longtime employees who was present at the time of the incident, to speak with the Blade. Smith said while she was getting ready to close the restaurant she saw and heard what sounded like a heated argument between Ford and the man known as Black, but she said she was busy doing something in another part of the room and did not see the assault take place.
But she said both Ford and Black, whom she has known for a long time from their role as regular customers, were each saying "very mean things" that she had not heard either of them say before. Among other things, she said she heard Ford say to Black that he engaged in "oral sex with other men."
When asked about Smith's claim that she raised the issue of oral sex with Black, Ford said, "Yes, after he called me a dyke bitch I most certainly did." Ford added, "It sounds like she's saying that I deserved to be hit with a barstool. Nothing a woman says to a man that is yelling and encroaching on her personal space justifies hitting her in the head three times with a weapon," Ford said.
"We at Players had a very sad incident on Wednesday night," the restaurant said in an Aug. 5 post on its Facebook page about the assault case. "We are mostly family here and we look out for each other. We are so sorry for what happened and hope she will be ok," the message says. "We are still trying to sort out the details of what happened, but we know that no one here would support gay bashing or any type of violence."
Phil Pannell, a longtime D.C. LGBTQ rights and Ward 8 community activist, said he has organized LGBTQ community events at Player's Lounge, saying it has the reputation of being an LGBTQ-friendly establishment for many years. He told the Blade that he was surprised upon learning of the assault against Ford because he was unaware of that type of incident ever having occurred at Player's Lounge.
Ford, among other things, serves as executive director of the Future Foundation, a Ward 8-based community organization that provides services to local teenagers and their families. The organization's website says one of its programs, called LGBTQ+ You, has provided a "safe space" drop-in facility for LGBTQ youth living in the city's east of the Anacostia River neighborhoods.
SMYAL announces new executive director
Erin Whelan to start Sept. 1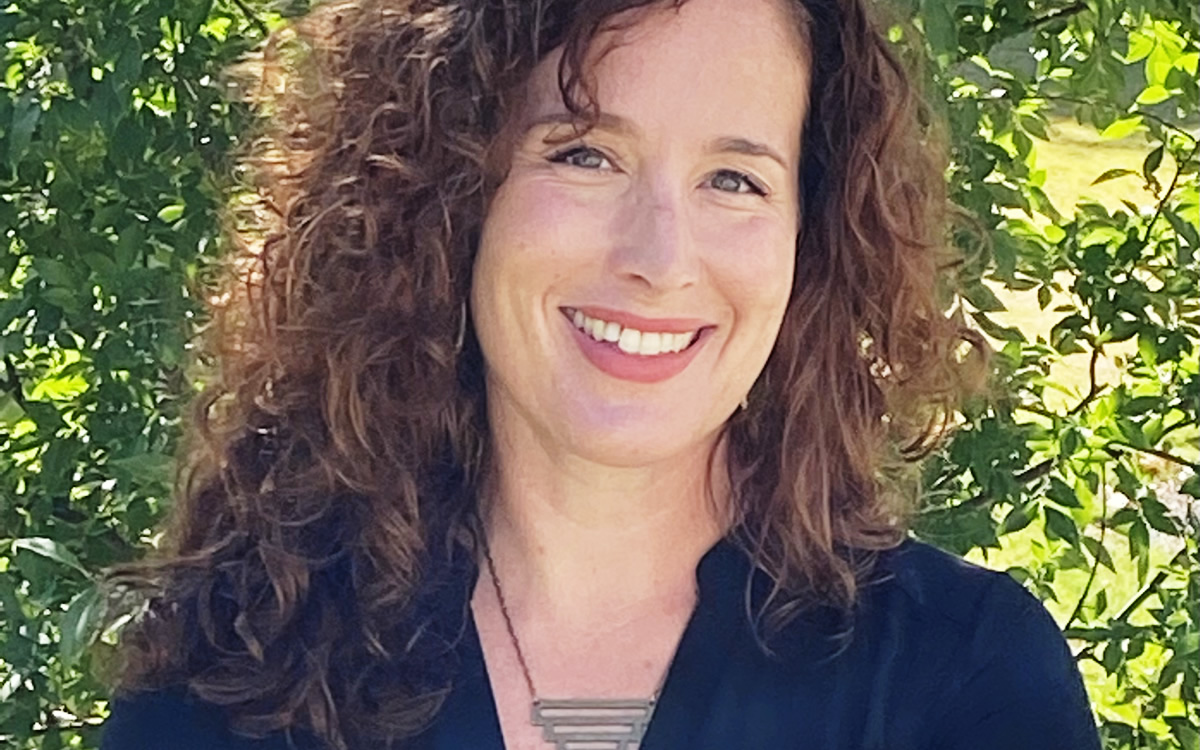 SMYAL on Thursday announced Erin Whelan will become the organization's new executive director on Sept. 1.
SMYAL's mission is to support and empower LGBTQ youth ages 6-24.
A press release that announces Whelan's appointment notes the organization over the last five years has grown "exponentially." Its services include affirming programs, housing support, leadership training and mental health services, designed to help LGBTQ youth develop advocacy skills and an educated, welcoming community.   
Whelan most recently served as the director of housing and homeless services at LifeWorks, an Austin, Texas,-based nonprofit that provides youth with housing and services. She has worked in nonprofit management for almost 20 years, and SMYAL's press release highlighted her commitment to antiracism, equity and the LGBTQ community.
"Erin Whelan is a compassionate and strong leader who I am confident is the right person to lead SMYAL," board chair Rob Cogorno said. "I could not be more proud of the tremendous growth in services for our LGBTQ youth and of the SMYAL staff's hard work that made that growth possible. Erin's extensive experience in service to youth in need and her passion for that work will help guide SMYAL in continuing its excellent work in this challenging time for LGBTQ youth in our region and across the country."
Whelan in the press release shared her enthusiasm for stepping into leadership with this driving purpose.
"I am beyond excited and honored to join SMYAL as the new executive director. My work has been committed to understanding and seeing the world through the lens of the most marginalized youth and young adults and being a fierce advocate for LGBTQ youth," Whelan said. "I believe all LGBTQ youth deserve an opportunity to build a life they love and a chance to feel celebrated and affirmed for exactly who they are and strive to be. From the moment I stepped into the SMYAL community, it felt like exactly where I wanted to be. SMYAL creates a community for queer and trans youth where they can feel radically accepted and safe to step into their true selves."