Upwards of 4 million people attend São Paulo Pride parade
First round of Brazilian presidential election to take place Oct. 2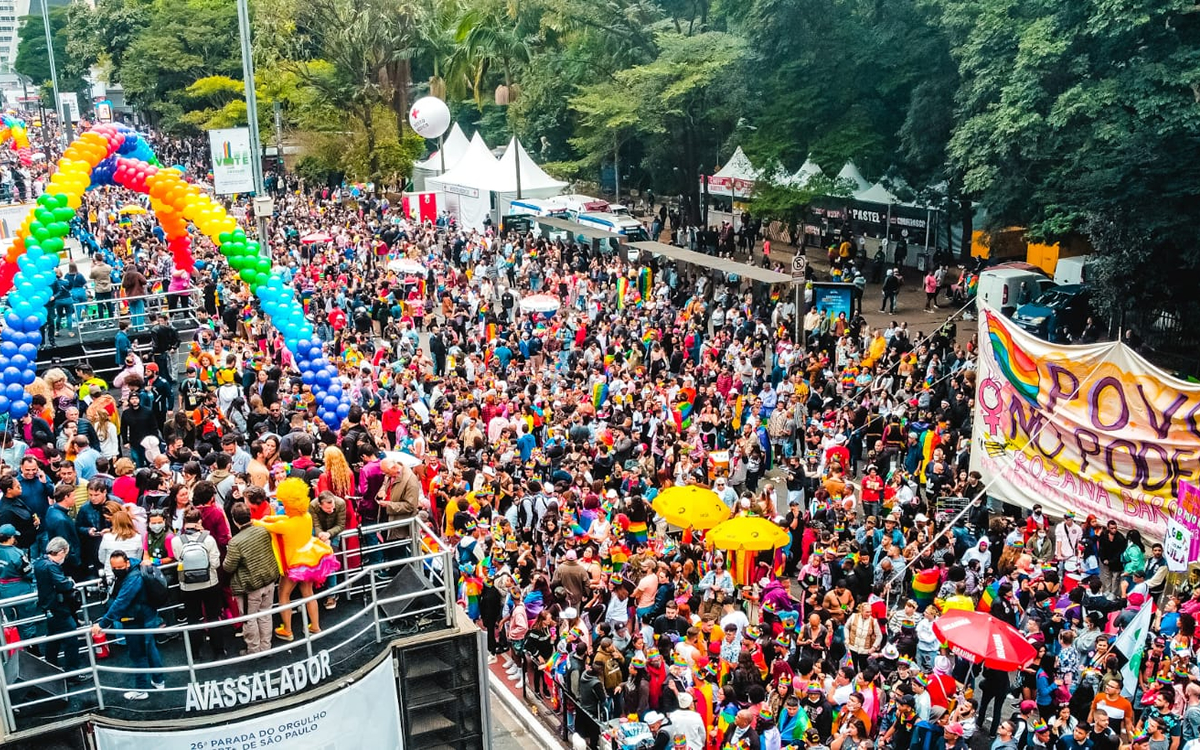 Upwards of four million people attended São Paulo's annual Pride parade on Sunday.
AIDS Healthcare Foundation Brazil, Aliança Nacional LGBTI (National LGBTI Alliance) and Associaçao Nacional de Travestis e Transexuais (National Association of Travestis and Transsexuals) are among the myriad groups that participated.
Openly gay Brazilian Sen. Fabiano Contarato is among the elected officials who marched.
The theme of this year's parade was "Vote with Pride."
The first round of Brazil's presidential election will take place on Oct. 2.
Polls indicate President Jair Bolsonaro is trailing former President Luiz Inácio Lula da Silva. Bolsonaro has already sought to discredit the country's electoral system, even though a group of more than 20 would-be hackers who gathered in the Brazilian capital of Brasília last month failed to infiltrate it.
Associaçao Nacional de Travestis e Transexuais President Keila Simpson and other activists with whom the Washington Blade spoke while in Brazil in March sharply criticized Bolsonaro over his rhetoric against LGBTQ and intersex Brazilians.
A São Paulo HIV/AIDS service provider said Bolsonaro feels "AIDS is connected to faggots." Other sources noted Bolsonaro has also suggested the COVID-19 vaccine causes AIDS.
Javier Milei elected Argentina's next president
Libertarian economist's lack of clarity over LGBTQ rights has sparked concern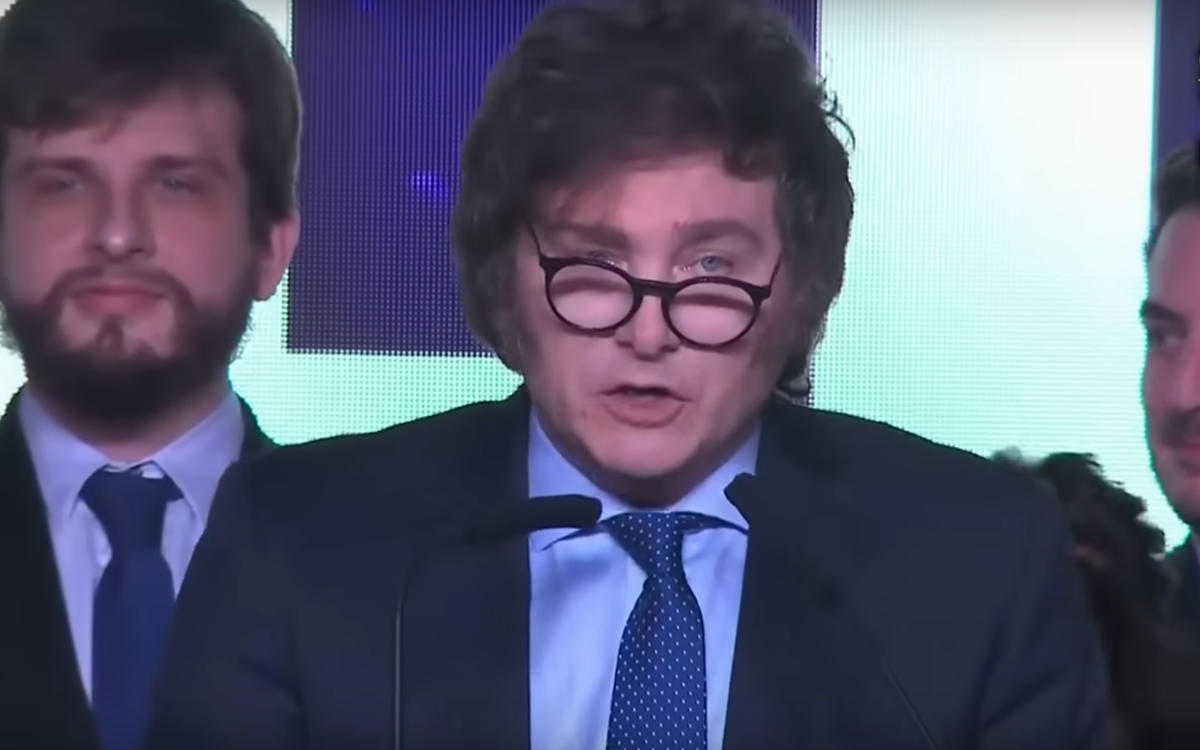 Libertarian economist Javier Milei's victory in the second round of Argentina's presidential election on Sunday came as a blow to the country's LGBTQ community.
Milei defied expectations with his victory over the ruling party's candidate, Economy Minister Sergio Massa, by a 56-44 percent margin. This result indicates significant support for Milei's ideas, which include liberal economic policies and limited government.
LGBTQ activists, however, have expressed apprehension over Milei's controversial positions in the past and others he articulated during the campaign. They did not specifically include issues related to sexual and gender identity, but activists nevertheless remain concerned.
Milei, for example, said he would eliminate the Ministry of Women, Gender and Diversity and the National Institute Against Discrimination, Xenophobia and Racism. (Alba Rueda is Argentina's first-ever Special Representative on Sexual Orientation and Gender Identity. She was previously the country's first undersecretary of diversity policies in the Women, Gender and Diversity Ministry. Rueda is the first transgender woman to hold a senior position in the Argentine government.)
"The people's vote has had a clear message, which was to get Peronism and Kirchnerism out of the government, all the anti-Peronist vote was gathered and concentrated in Milei," Esteban Paulón, a prominent LGBTQ activist who won a seat in the country's Congress last month, told the Washington Blade. "Peronism suffered the worst election in history in many of the provinces it even governs, some like the province of Buenos Aires where it barely won by 100,000 votes, by 1 percent, and that evidently shows an exhaustion of the political proposal of Peronism's political proposal for the country."
Paulón said Argentines "without a doubt … voted for an option of deep, radical change, after the failure of the political proposals that have governed the country in the last 20 years." Paulón said voters focused more on economic issues as opposed to Milei's "social agenda linked to the reduction of rights, opposition to equal marriage, feminism, etc. and gender laws."
"It is true that this result legitimizes many of these positions," he said. "We will surely see in the coming weeks and months an increase in this type of statements."
Milei during the campaign spoke in favor of more limited government and economic policies that would encourage individual freedom. His critics have noted a lack of clarity over his positions that could have implications on the progress that Argentina has made on LGBTQ rights over the last several years.
"Now, it is also true that even though people did not vote for Milei because of his anti-rights proposal," said Paulón. "Yes, many anti-rights people come to the government, led by Vice President-elect Victoria Villarroel, who is a negationist who vindicates the military dictatorship and vindicates illegal repression."
The LGBTQ community is now cautiously awaiting how policies will develop under Milei's leadership. Activists are urging the president-elect to address and ensure the continued protection of the rights based on gender identity and sexual orientation and to promote inclusion and diversity in all spheres of Argentine society.
"Now it is time to organize as a collective," said Paulón. "We must obviously be mobilized and attentive to the different situations that may arise and in my case as congressman, to dialogue a lot with related, transversal sectors from different political forces … [and] to resist within the framework of democracy."
"A period of much resistance, of intense work in the case of Congress is coming," he added.
Prominent Chilean activist Luis Larraín dies at 42
Former congressional candidate diagnosed with Non-Hodgkin's lymphoma in January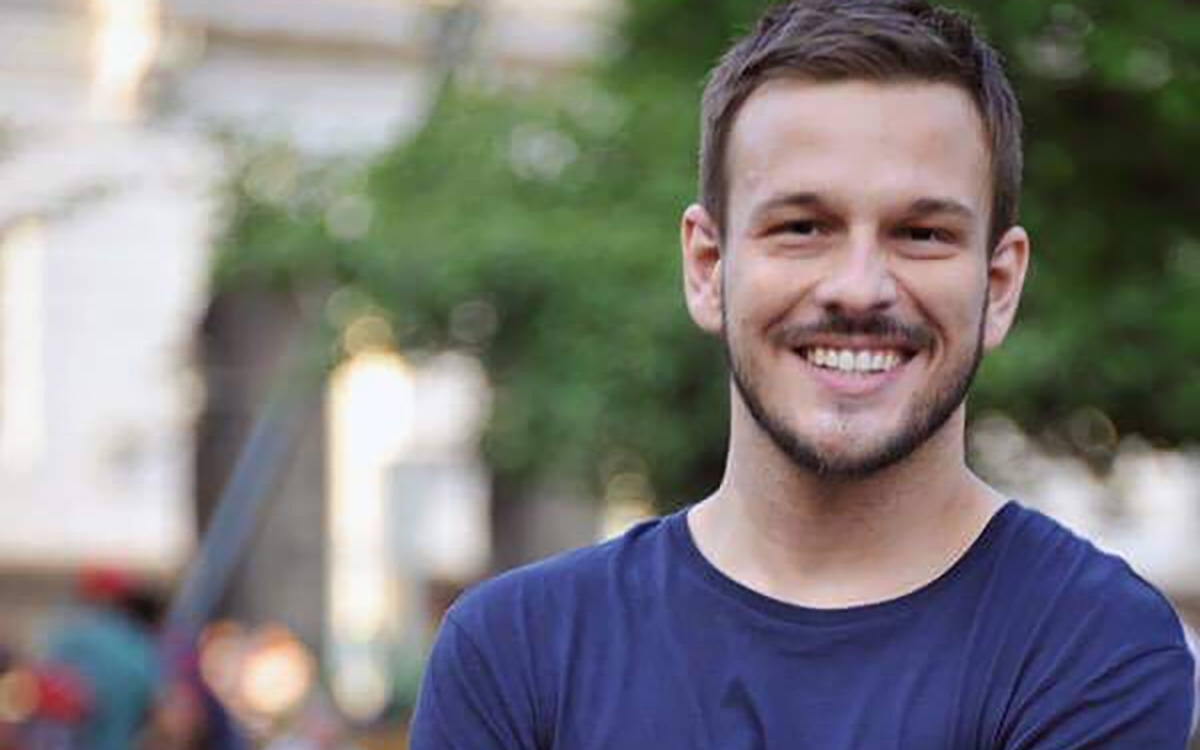 Luis Larraín, a prominent LGBTQ rights activist in Chile, died on Saturday after a battle with blood cancer. He was 42.
Larraín, along with writer Pablo Simonetti, in 2013 co-founded Fundación Iguales. Larraín was the group's president until he stepped down in 2017 to run for the Chilean Congress.
Larraín in January announced doctors had diagnosed him with an "aggressive" form of Non-Hodgkin's lymphoma. His family on Friday released a video in which Larraín said he had not responded to the third treatment he had undergone.
"They gave me the first three doses and they unfortunately did not show any results," he said. "Given that there are no more treatments available and thinking about my quality of life, talking a lot with my family and friends, I have decided to be sedated to spend this last moment in peace, without feeling the effects of cancer destroying my body."
"I wanted to say goodbye to everyone, thank you for being aware of what was happening to me," added Larraín. "I hope that you continue with your fight, whether in health, in sexual diversity or in any field."
Sus palabras de despedida las dejó registradas en este video, momentos antes de partir. Gracias Luis por todo lo que nos entregaste. Tu trabajo y tu corazón nos inspirarán siempre. pic.twitter.com/iaZDkatFaS

— Fundación Iguales (@IgualesChile) November 18, 2023
"Luis's legacy will endure in this country's history today and always," tweeted Fundación Iguales. "Rest in peace."
Chilean politicians and activists in the country and elsewhere in Latin America also mourned Larraín.
The Movement for Homosexual Integration and Liberation, another Chilean advocacy group, in a statement said Larraín's "contribution to nondiscrimination and to the causes of sexual and gender diversity shine like a star." President Gabriel Boric retweeted a statement from Camila Vallejo, his government's general secretary minister, in which she said she met Larraín in Congress when he was urging lawmakers to support LGBTQ rights "in this conservative country where he grew up."
"I remember your bravery in those days," said Vallejo. "I mourn your passing and I extend my deepest condolences to your loved ones and those with whom you were close. Thank you Luis."
Larraín's wake will take place in Santiago, the Chilean capital, on Saturday. His funeral will take place on Sunday.
More than 1 million attend Buenos Aires Pride march
Presidential election's second round to take place on Nov. 19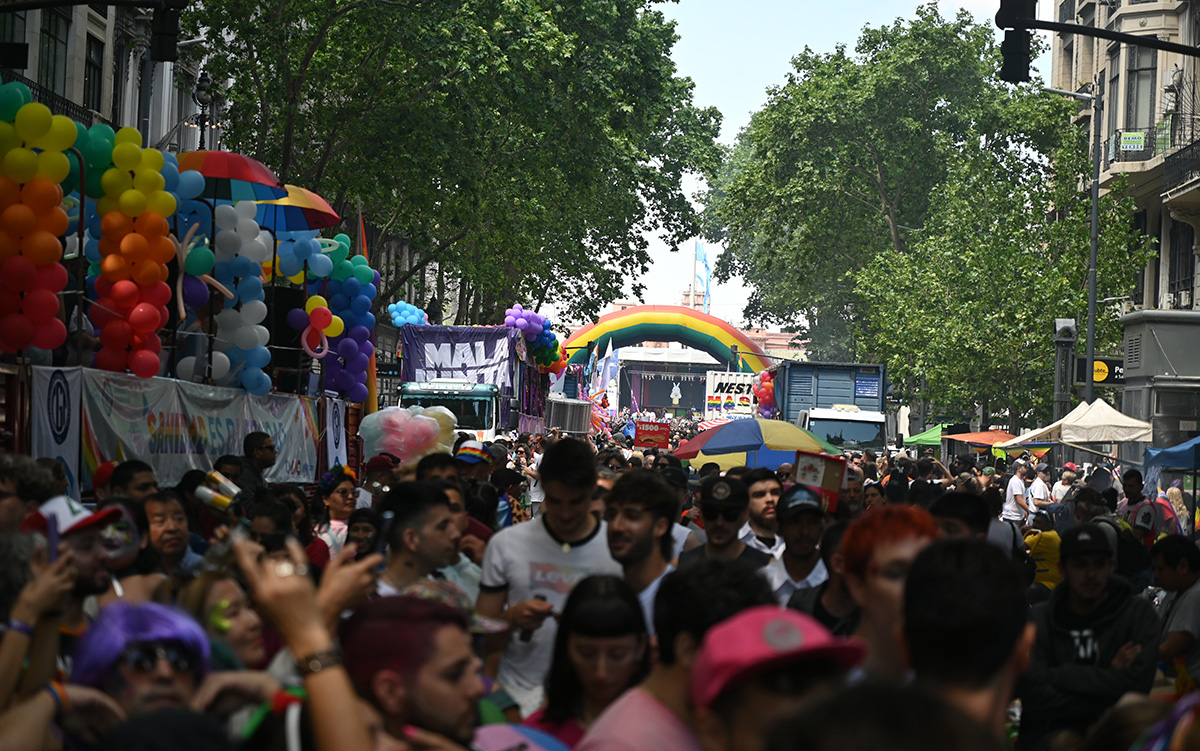 In a vibrant and colorful event that drew more than a million people to the streets of Buenos Aires, the Argentine capital's Pride march took place on Saturday.
"Not one more adjustment, not one less right," was the march's slogan. "Anti-discrimination Law, comprehensive trans law now!"
This urgent call for equality and nondiscrimination resonated strongly on the eve of the presidential election's second round that will take place on Nov. 19.
Esteban Paulón, the former president of the Argentine Federation of Lesbians, Gays, Bisexuals and Transgender People who won a seat in the Argentine Congress on Oct. 22 as a member of the Santa Fe Socialist Party, told the Washington Blade that "we celebrate a massive march that once again broke a record, that summoned many people from the (LGBTQ) collective, many families, more and more plural, more diverse and with a clear message that was (Javier) Milei no."
The march, which various LGBTQ rights organizations and activists from all over Argentina attended, became a unified cry for equal rights and the rejection of any form of discrimination. Attendees carried banners and flags showing their support for the demands of trans and gender diverse communities.
"The march was in a very propositional tone of defending the rights (that we have won,) of stating that there is not going to be a step backwards, of stating that if there is any attempt to go backwards we are going to be mobilized," said Paulón. "That was the tone and obviously the … law was not clearly a slogan, it was not the official slogan of the march, but it was perceived and felt in the whole atmosphere."
Argentina's political context adds a special dimension to this demonstration, as the country is on the verge of a presidential runoff that pits Libertarian economist Javier Milei, a far-right candidate who is known for his anti-LGBTQ stances, against Economy Minister Sergio Massa, who has publicly spoken out in favor of further advancing the queer agenda.
LGBTQ activists fear a Milei victory could have a negative impact on laws and policies that protect the community.
"They come with a very fiery hate speech against different collectives, among them the LGBTQ+ community," said Paulón.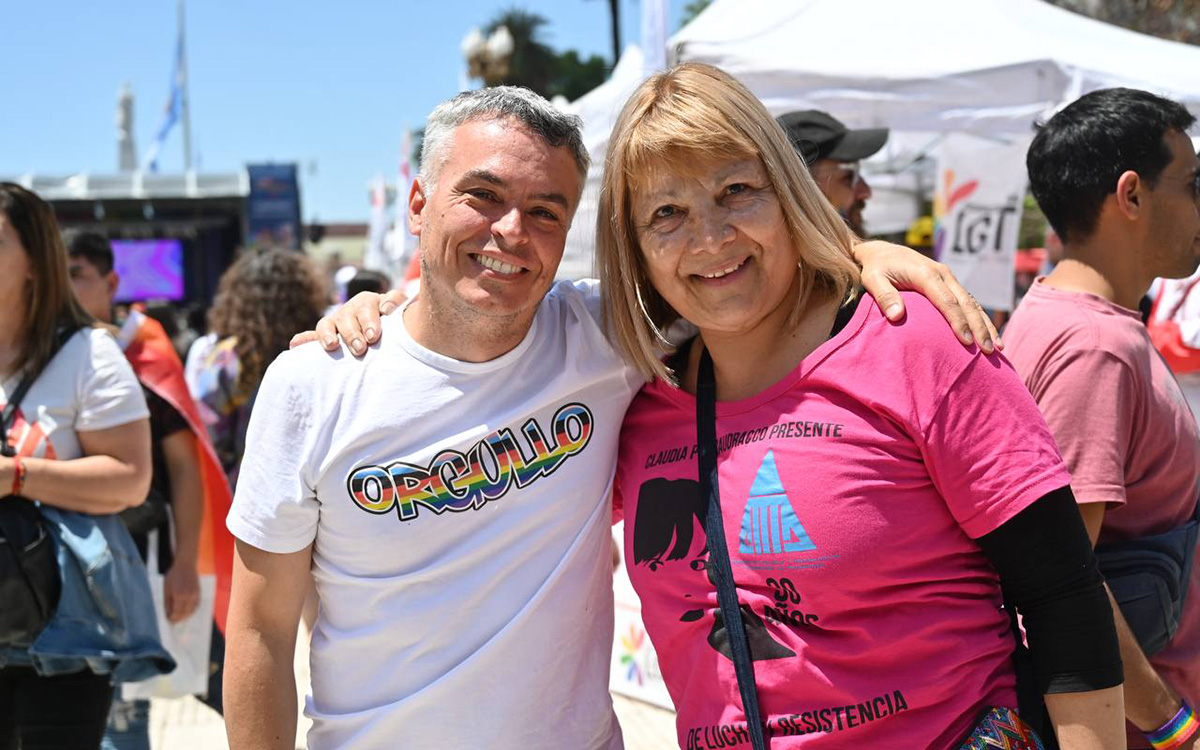 Congressman Maximiliano Ferraro of Buenos Aires, a gay member of the center-right "Civic Coalition" political coalition who won re-election on Oct. 22, told the Blade the march served as "an opportunity to remember once again that in a society that educates us for shame, Pride is a political response."
Ferraro added "Pride marches have political, social and cultural meaning."
"They are also for celebration, discovery and vindication," he said. "Here we are defending and raising the flags of equality, freedom and plurality."
In emotional speeches during the march, activists and representatives of LGBTQ organizations stressed the urgency of passing the Anti-Discrimination Law and the Comprehensive Trans Law to guarantee equal rights and nondiscrimination in Argentina. They also called on the population to vote for candidates who support LGBTQ rights in the upcoming election.