Dorian Awards cast a queer eye on television
Netflix favorite 'Heartstopper' nabs three nominations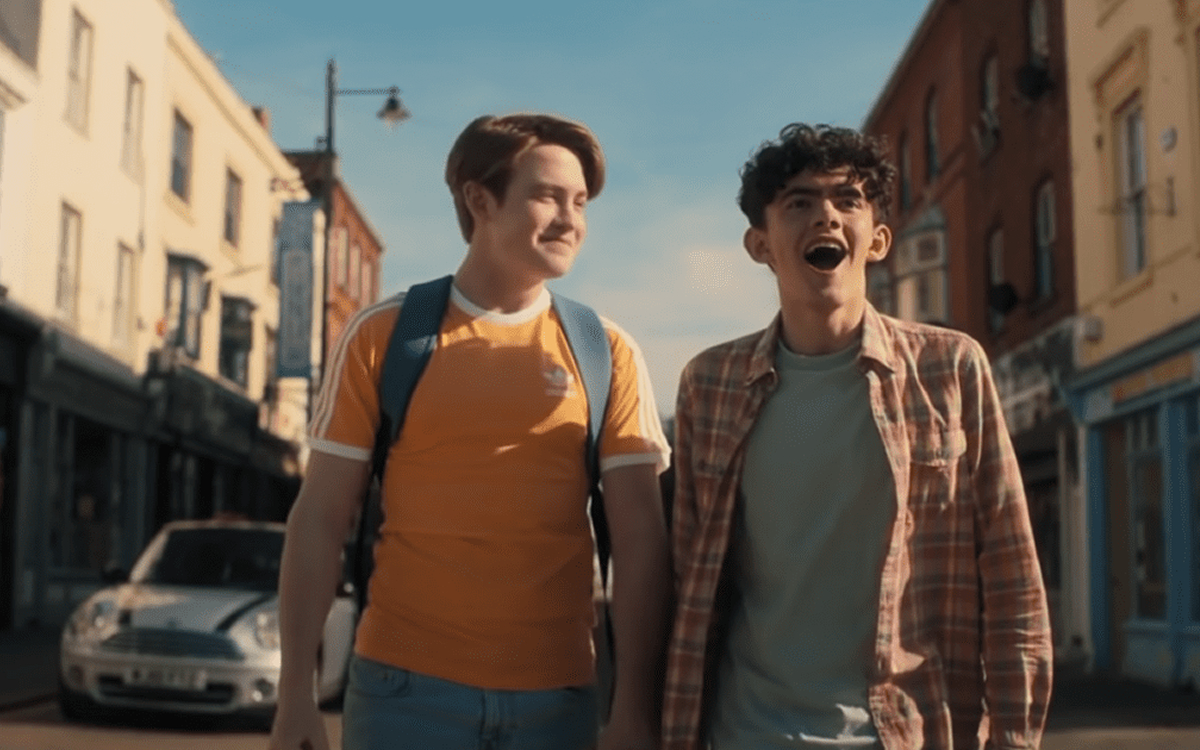 As Hollywood gears up for the year's second "Awards Season" ahead of July 12's scheduled announcement of the 2022 Emmy nominations, it seems only fitting for us to bring some attention to another awards organization that has already dropped its picks for the year's best in TV content. We're referring, of course, to the Dorian Awards, which have been bestowed by the Society of LGBTQ Entertainment Critics since 2009.
If you've never heard of the Dorians, that's not surprising. In keeping with the entertainment industry's frustratingly persistent skittishness when it comes to All Things Queer, the Dorians haven't gotten much attention in the mainstream press – though with a 385-member voting body and a scandal-free history, they are arguably more reputable than the Golden Globes. Named in honor of iconic queer writer Oscar Wilde (as a reference to his novel "The Picture of Dorian Gray"), they are admittedly low profile when it comes to glitz and glamour, handing out their prizes at an annual "Winner's Toast" day party instead of a formal evening affair. Nevertheless, they've gained traction as Hollywood's attitudes toward LGBTQ inclusion and representation have shifted, and each of their two annual ceremonies – one for TV, one for film, held about six months apart – draw an increasing number of A-listers to participate, both as nominees and presenters; and while the Dorians may not hold the level of prestige enjoyed by some of the industry's other awards, at least we can be sure their voting membership won't overlook queer shows and talent as often as their counterparts at the Motion Picture and Television Academies.
That doesn't mean the Dorians are exclusively focused on LGBTQ content. The Society of LGBTQ Entertainment Critics – formerly known as the Gay and Lesbian Entertainment Critics Association, or GALECA – explicitly states that its awards are to honor "the best in film and TV, mainstream to queer+", while calling attention to the importance of queer contribution and sensibility within the wider culture and reminding "bullies, bigots, and our own at-risk youth that the world loves the sly Q eye on entertainment." With some state governments and the SCOTUS itself dedicating themselves an all-out assault on the LGBTQ community and its hard-won rights, that last point seems particularly resonant; with so much homo- and transphobic hate pouring its efforts into erasing us, our visibility is more crucial than ever.
Fortunately, as the slate of Dorian nominees announced by GALECA on June 22 reveals, the queer presence on television is strong. No longer segregated to a "niche" genre, the LGBTQ community has finally begun to appear on our screens as it does in life – blended, alongside everyone else, into a world that has room for us all. That's what ideal inclusion looks like, and it's heartening – especially now – to see that it has become the norm in so much of the industry's best offerings.
This year, HBO leads the pack in terms of nods. Two of its heavily queer-inclusive shows, "Hacks" and "Somebody Somewhere," received five nominations each, while "Euphoria" and "The White Lotus" snagged 4 and 3, respectively. In total, the cable-and-streaming giant got 24, with an additional 13 for programming exclusively on HBO Max, bringing the total to 37.
Coming in second with less than half that number is Netflix. Among its 15 nominations are three nods for "Heartstopper," the runaway queer fan favorite based on a sweet UK webcomic about two schoolboys in love, and two each for Natasha Lyonne's brain-twisting time travel dramedy "Russian Doll" and the already-award-winning Korean thriller "Squid Game."
New series scored high among Dorian voters this year. Besides "Heartstopper" and "Somebody Somewhere," ABC's "Abbott Elementary," Showtime's "Yellow Jackets," and Apple TV+'s "Severance" each received multiple nominations, with many other freshman titles picking up individual nods.
As for the awards themselves, the Dorians feature fewer overall categories – instead of being split into "gendered" divisions, actors of all genders compete for a single award in each category – and set themselves apart by striking a mildly tongue-in-cheek pose in the presentation of its "special" accolades. In presenting awards like Campiest TV Show or the brand new "You Deserve an Award" award, the Dorians give a tip of the lavender hat to the tradition of Wildean wit at their back – but they also assert the importance of queer perspective when it comes to taste-making and the aesthetic arts.
Nominees for the 14th Annual Dorian TV Awards (honoring shows which debuted June 1, 2021-May 31, 2022) are listed below. Winners will be revealed on Wednesday, Aug. 12.
BEST TV DRAMA: "Better Call Saul"; "Heartstopper"; "Yellowjackets"; "Severance"; "Succession"
BEST TV COMEDY: "Abbott Elementary"; "Barry"; "Hacks"; "The Other Two"; "Our Flag Means Death"
BEST LGBTQ SHOW: "Hacks"; "Heartstopper"; "The Other Two"; "Our Flag Means Death"; "Somebody Somewhere"; "RuPaul's Drag Race"
BEST TV MOVIE OR MINISERIES: "Dopesick"; "The Dropout"; "Midnight Mass"; "Station Eleven"; "The White Lotus"
BEST NON-ENGLISH LANGUAGE TV SHOW: "Elite"; "Lupin"; "My Brilliant Friend"; "Pachinko"; "Squid Game"
BEST UNSUNG SHOW: "Better Things"; "The Other Two"; "Our Flag Means Death"; "Russian Doll"; "Somebody Somewhere"; "We Are Lady Parts"
BEST TV PERFORMANCE: Quinta Brunson ("Abbott Elementary"); Kit Connor ("Heartstopper"); Bridget Everett ("Somebody Somewhere"); Bill Hader ("Barry"); Lily James ("Pam & Tommy"); Natasha Lyonne ("Russian Doll"); Melanie Lynskey ("Yellowjackets"); Amanda Seyfried ("The Dropout"); Jean Smart ("Hacks"); Zendaya ("Euphoria")
BEST SUPPORTING TV PERFORMANCE: Murray Bartlett ("The White Lotus"); Anthony Carrigan ("Barry"); Jennifer Coolidge ("The White Lotus"); Hannah Einbinder ("Hacks"); Jeff Hiller ("Somebody Somewhere"); Janelle James ("Abbott Elementary"); Matthew Macfadyen ("Succession"); Christina Ricci ("Yellowjackets"); Rhea Seehorn ("Better Call Saul"); Sydney Sweeney ("Euphoria")
BEST TV MUSICAL PERFORMANCE: Beyonce, "HYPERLINK "https://www.youtube.com/watch?v=4aeDlZOD-B0″Be Alive" (94th Academy Awards); Kristin Chenoweth and cast, "HYPERLINK "https://www.youtube.com/watch?v=_PmS5JIfSkk"Tribulation" ("Schmigadoon!"); Bridget Everett and Jeff Hiller, "HYPERLINK "https://www.youtube.com/watch?v=As-a_bzFrl0″Don't Give Up" ("Somebody Somewhere"); Jean Smart, "You Make Me Feel Like a Natural Woman" ("Hacks"); Cecily Strong and cast, "HYPERLINK "https://www.youtube.com/watch?v=Dj5mJGyoYIM"Corn Puddin'" ("Schmigadoon!"); Hannah Waddingham and cast, "HYPERLINK "https://www.youtube.com/watch?v=4B0HktX4xqQ"Never Gonna Give You Up" ("Ted Lasso")
BEST TV DOCUMENTARY OR DOCUMENTARY SERIES: "The Andy Warhol Diaries"; "The Beatles: Get Back"; "How to with John Wilson"; "Spring Awakening: Those You've Known"; "We Need to Talk About Cosby"
BEST CURRENT AFFAIRS PROGRAM: "The Amber Ruffin Show"; "The Daily Show with Trevor Noah"; "Full Frontal with Samantha Bee"; "Last Week Tonight with John Oliver"; "The Late Show with Stephen Colbert"; "The Rachel Maddow Show"; "ZIWE" (Showtime)
BEST ANIMATED SHOW: "Arcane"; "Big Mouth"; "Bob's Burgers"; "Q Force"; "Tuca & Bertie"; "What If…?"
BEST REALITY SHOW: "Legendary"; "The Real World Homecoming: New Orleans"; "RuPaul's Drag Race"; "Survivor"; "Top Chef: Houston"; "We're Here"
MOST VISUALLY STRIKING SHOW: "Euphoria"; "The Gilded Age"; "Loki"; "Severance": "Squid Game"
CAMPIEST TV SHOW: "Diana: The Musical"; "Euphoria"; "Girls5Eva"; "Nine Perfect Strangers"; "Schmigadoon!"
WILDE WIT AWARD (to a performer, writer or commentator whose observations both challenge and amuse): Joel Kim Booster; Quinta Brunson; Jerrod Carmichael; Jennifer Coolidge; Bowen Yang
THE "YOU DESERVE AN AWARD!" AWARD (to a uniquely talented TV icon we adore): Gillian Anderson; Christine Baranski; Lynda Carter; Kim Cattrall; Cassandra Peterson
GALECA LGBTQIA+ TV TRAILBLAZER (for creating art that inspires empathy, truth and equity): Jerrod Carmichael; Margaret Cho; Russell T. Davies; Kate McKinnon; Bowen Yang
Bernal shines as real-life gay wrestler in 'Cassandro'
A polished, engaging film about a real-life figure that carries message of hope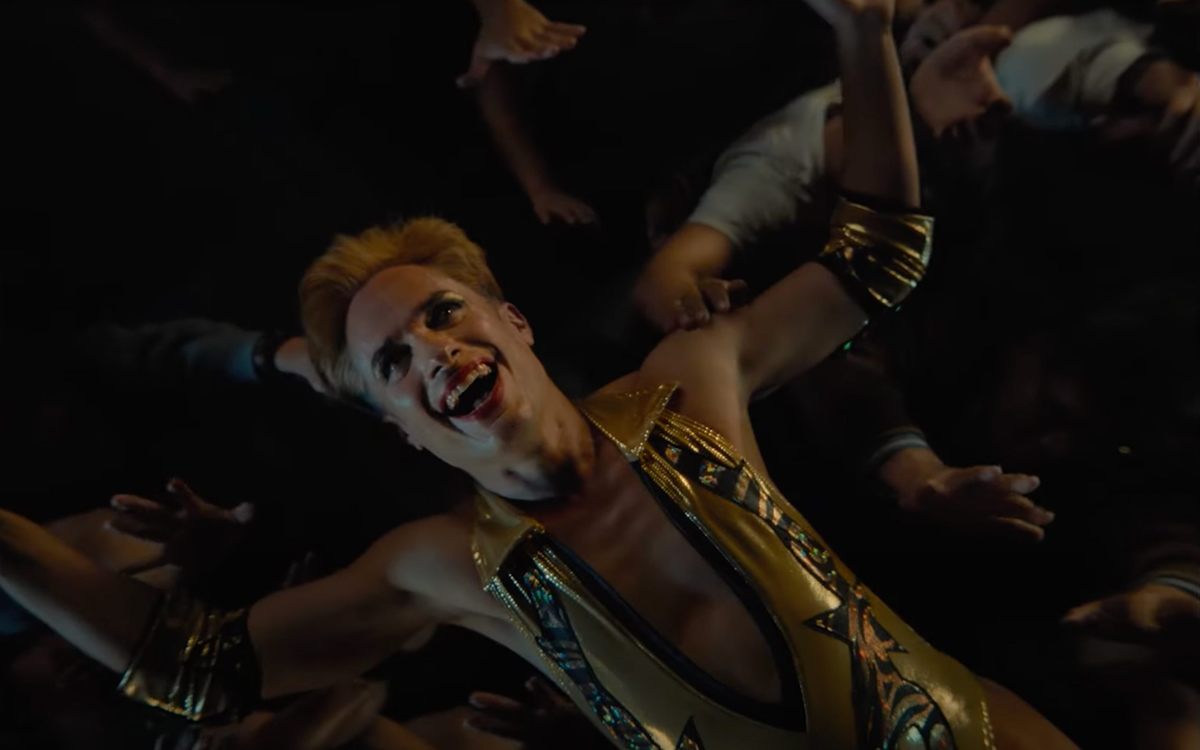 For most Americans, any knowledge of the Mexican wrestling style known as lucha libre is probably limited to what they gleaned from the 2006 Jack Black comedy "Nacho Libre," which (it should go without saying) is not a movie that anyone should consider "factual."
Now another movie about the subject has arrived, and this time it's not an anything-for-a-laugh fantasy but a biopic about a real luchador who rose to international fame in the 1980s and remains one of the most celebrated and popular figures in Mexican professional wrestling to this day.
The luchador in question is Saúl Armendáriz – better known to his fans as "Cassandro" – and the eponymously titled movie about his ascendency begins streaming on Amazon Prime Video Sept. 22 after a limited theatrical release on Sept. 15.
Directed by Roger Ross Williams (who may not be a household name but has the distinction of being the first Black director to receive an Oscar, thanks to the 2009 win of his "Music by Prudence" for Best Documentary Short), "Cassandro" stars Gael García Bernal – a longtime ally who became a queer fan-favorite thanks to his work in films like "Y tu mamá también" and "Bad Education" – as the openly gay Armendáriz and tells the story of his rise to fame in direct defiance of the culturally reinforced homophobia that permeated the professional environment of his field. Set in the 1980s, it follows the future superstar from the early days of his career, tracing his steps as he forges a path to success as an exótico – a wrestler who assumes a flamboyant persona based in queer (and largely homophobic) stereotypes – while simultaneously rising above the stigma of his sexuality and his impoverished upbringing to become a pioneering force in LGBTQ+ acceptance within the deeply traditional Latino culture to which he belonged.
Like most biopics, it also focuses on the personal: much of the film's first half is dominated by the relationship between Armendáriz and his mother, Yocasta (Perla De La Rosa), a professional "good-time girl" whose acceptance of his queer identity is absolute yet tempered by her fear for his well-being. There is also a long-running thread about his desire for approval from his father – a married man with a "legitimate" family in which he is decidedly not included – and the pattern in his personal life of repeating that dynamic in romantic relationships with unavailable lovers like closeted big-name luchador "El Comandante" (Raúl Castillo) and an apparently fluid but firmly "on the DL" associate named Felipe (Benito Antonio Martínez Ocasio, aka Puerto Rican rapper Bad Bunny for those unfamiliar with his "real" name) who clearly meets more than just his need for a reliable supplier of cocaine – it is the '80s, after all – while maintaining a strict-if-not-quite-convincing "no homo" stance.
Ultimately, though, as presented by first-time narrative feature director Williams (who co-wrote the screenplay with David Teague after previously covering Armendáriz' story in the 2016 documentary short "The Man Without a Mask"), "Cassandro" is driven by a narrative about overcoming and reclaiming the pejorative cultural tropes around queer sexuality and turning them on their ear as a means toward fully inhabiting queer identity. Blessed with a relatively supportive mother – a plainly-implied career sex worker who is depicted as much as a kindred spirit as she is a maternal figure – and comfortable enough in his own skin to flaunt his "deviance" in the public eye, the film's version of Armendáriz moves through a clearly defined arc toward self-acceptance on his own terms.
Much of this is mirrored, of course, in the tale of his accelerated rise to stardom, in which he wins the hearts of lucha libre fans enough to subvert the accepted formula that the exótico is always the loser, and reinforced by the ways in which he responds to the various long-term relationships in his life – some nurturing, some toxic – as his career trajectory helps him to recognize his own worth. In this way, "Cassandro" becomes a true-life tale of queer affirmation, the saga of a person who overcomes hardline traditional expectations and deep-rooted social prejudice to use his own queer identity as an avenue to personal empowerment.
That, of course, is exactly what it sets out to be: it's an unabashedly pro-queer narrative that brings the highest level of professional artistry into the mix, using it to convey that subtle blend of aloof observation and emotional engagement that can sometimes win viewers' hearts and minds.
In recognition of that artistry, the foremost acknowledgement must go to Bernal, who turns in a career-highlight performance as both Armendáriz and his over-the-top titular alter-ego, which requires an impressive display of physicality in addition to keen emotional intelligence. The actor is more than capable on both fronts, and while it would frankly be nice to see one of our queer heroes portrayed in a mainstream film by an actual queer actor, it's hard to complain when the actor is someone like Bernal, who finds within his own lived experience the authenticity to make it all ring true. Kudos are also deserved for both De La Rosa, who establishes an emotional core to the story that endures even after she leaves it, and openly-queer actor Roberta Colindrez as the trainer (and friend) that helps "Cassandro" conquer the world of professional lucha libre wrestling by literally flipping the script.
Still, though there is clearly a heartfelt desire to inspire behind the movie's portrayal of its hero's unlikely rise to glory, "Cassandro" doesn't quite deliver the kind of unequivocal "feel-good" validation for which it aims. There's something rote about the story as it's told to us; Armendáriz' success seems a foregone conclusion, and his personal struggles – though impeccably acted and depicted with sincerity – feel somehow manufactured for the sake of a desired emotional response. There's a sense of "Hollywood" about the film's approach, a deliberate framing of the material which makes this real-life success story seem much too easy, its subject's struggles too much like tropes to deliver the kind of authentic satisfaction the movie clearly aims for. Built on familiar formula, it all feels a little too predictable – especially for a saga centered in such a messy, wild-and-wooly environment as professional lucha libre. Yes, it inspires, but much of that is accomplished by playing to sentiment, by what seems a deliberate effort toward building and reaffirming a legend rather than revealing the real human experience behind it, and many details of Armendariz' real story are left out  – a suicide attempt, a struggle with substance abuse, even the origin of his iconic stage name as a tribute to a brothel-keeper of whom he was fond – that might have made for a less-sanitized and much more interesting story.
Such quibbles, however, are probably a moot point for most viewers; while "Cassandro" might feel a little too hollow to satisfy completely, it's a polished, entertaining, and engaging film about a real-life figure that should – and does – carry a message of hope and transcendence for queer audiences.
Why would we ever complain about that?
Despite Hollywood strikes, a number of queer films, TV shows coming in fall
'Rustin,' 'Nyad' among season's highlights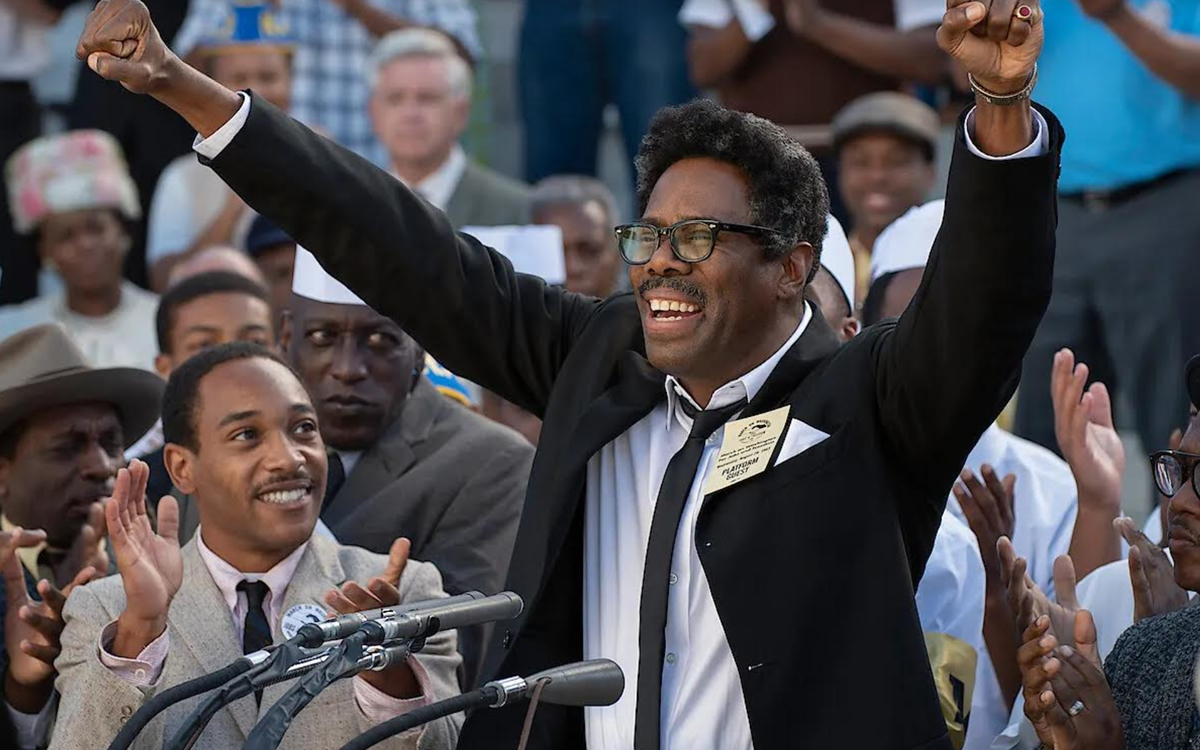 We're not going to lie: the prospects for our fall entertainment (and beyond) are looking grimmer than usual, thanks to the strikes that have Hollywood's writers and actors off the job for an indefinite chunk of the future. Sure, there are lots of titles that were in the can and ready to go before the talent walked off the set, but with no certain end date in sight and a union-mandated ban on participation in publicity efforts, much of the ready-to-go content remains in release-date limbo, while prospects for new material being produced anytime soon are pretty much nil.
Even so, we've managed to put together a solid list of titles that are officially on the slate for this autumn, and we think it will give you more than enough to look forward to while we all wait for the entertainment industry to cobble together some kind of mutually acceptable agreement that will allow it to get back to work.
The list, by release date, is below.
Cassandro, Sept. 15 (Theaters)/Sept. 22 (Prime Video)
Mexican actor Gael García Bernal, long a queer fan favorite thanks to his roles in films like "Y tu mamá también" and "Bad Education," stars as the real-life Saúl Armendáriz, a gay amateur wrestler from El Paso who reinvents himself as the flamboyant title character and rises to international stardom as the "Liberace of Lucha Libre" – turning both the macho wrestling world and his own life upside down in the process. Acquired by Amazon even before its world premiere at this year's Sundance Festival, this wild-and-wooly biopic was directed by Roger Ross Williams, who became the first African-American director to win an Oscar for his 2009 short film "Music by Prudence," and it has all the earmarks of a "must-see." Also starring Roberta Colindrez, Perla de la Rosa, Joaquín Cosío, and Raúl Castillo, with special appearances from El Hijo del Santo and Benito Antonio Martínez Ocasio (aka Bad Bunny, for those who didn't know).
Sex Education, Season 4, Sept. 21 (Netflix)
The cast of this runaway UK hit has come a long way since the series debuted in 2019, with the imminent debut of breakout star Ncuti Gatwa as the new titular Time Lord of the venerable cult sci-fi series "Dr. Who" and his appearance, alongside co-stars Emma Mackey and Connor Swindells, in Greta Gerwig's blockbuster hit "Barbie," but that's not enough to keep the whole student body from reuniting for a final season as they join fellow headliners Asa Butterfield and Gillian Anderson to wrap up the deliciously scandalous storylines that have made this good-natured dramedy about life and sexual discovery in a rural English secondary school a favorite for queer and straight audiences alike. Besides taking us along with its irresistible cast of misfits on a new set of adventures, it features "Schitt's Creek" star and co-creator Dan Levy in special appearance as a new character – but even without that extra icing on the cake, we would have been ready to click "watch now" the second this one drops. If you're already a fan, you don't need our endorsement to bring you on board; if you're not, we advise you to do a catch-up binge on seasons 1-3 in time to join the rest of us as we enjoy the final batch of episodes from this refreshing, queer-embracing, sex-positive slice of saucy absurdity.
American Horror Story: Delicate, Sept. 21 (FX/Hulu)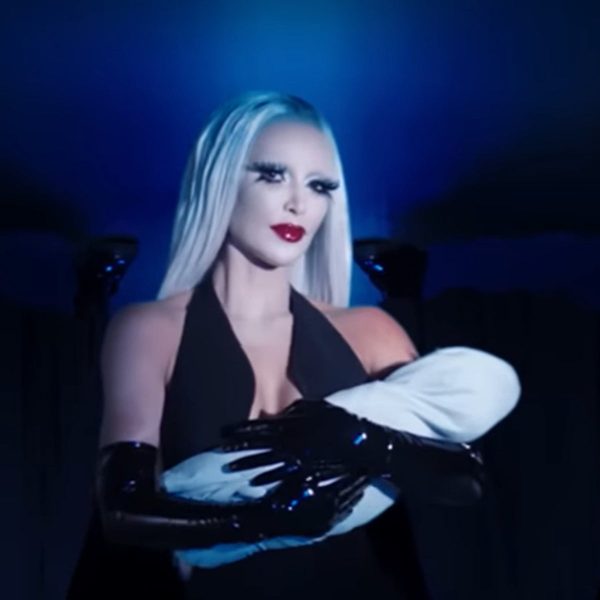 The 12th season of Ryan Murphy's now-venerable and uncompromisingly queer horror anthology series has been, like the preceding installments, shrouded in mystery – though the inclusion of reality star Kim Kardashian in a starring capacity has garnered much publicity, and not a little controversy, due to skepticism about her acting chops. Despite these misgivings, it's still probably one of the most anticipated entries on this list, the return of a queer fan favorite that – while it may have a reputation for uneven quality, haphazard storytelling, and fizzling out before it reaches the end – continues to draw the kind of audience numbers that has made it a tentpole autumn TV staple for a dozen years and counting. Sure, it's a guilty pleasure, but we all have our share of those, and when they come in as slick and stylish a package as this elegantly garish and unapologetically campy pulp culture stalwart, who can resist? Also starring series veteran Emma Roberts, with fellow alums Zachary Quinto, Billie Lourd, Denis O'Hare, and Leslie Grossman also coming to the table, as well as Golden Globe winner Michaela Jaé Rodriguez and newcomer to the Murphy fold Matt Czuchry ("Gilmore Girls," "The Good Wife").
Dicks: The Musical, Oct. 6 limited/Oct. 20 wide (Theaters)
Comedy legend Larry Charles ("Seinfeld," "Borat") directed this outrageously titled and absurdly satirical farce, adapted by screenwriters and co-stars Aaron Jackson and Josh Sharp from a stage production they created as members of the Upright Citizen's Brigade. The pair star as two self-obsessed, conspicuously heterosexual businessmen and very close friends who discover they are also long-lost identical twins, sparking a "riotously funny and depraved" plot to reunite their eccentric divorced parents (Nathan Lane, Megan Mullally). Also starring Megan Thee Stallion and Bowen Yang (as God, no less), and teasing the kind of campy, transgressive vibe that marks all the true classics of underground queer cinema, the press for this one touts it as "a queer, hard-R musical comedy which may very well additionally be a future midnight-movie classic." Frankly, that's more than enough to earn it a place on our not-to-be-missed list.
Eismayer, Oct. 6 (Theaters/Oct. 10 Digital)
Fans of queer foreign movies can look forward to this Austrian entry, an award-winner at Venice and other prestigious film festivals, from director David Wagner. Gerhard Liebmann stars in the title role, a legendary real-life drill instructor in the Austrian Armed Forces; renowned for his brutal toughness and his uber-macho image, he leads a double life of anonymous sexual encounters with men behind his wife's back, but when an openly gay new recruit (Luka Dimić) challenges both his authority and his rigid ideas about masculinity, he finds himself drawn into a relationship that will leave "his closeted existence shaken to the core." A boot camp drama that challenges toxic traditional conceptions of what it means to "be a man" – especially one that is based on a true story – is always welcome, and this one comes with a substantial amount of praise to recommend it. Also starring Julia Koschitz and Anton Noori, it might not be "feel-good" entertainment, but the buzz says it's worth seeking out for anyone with a taste for raw and uncompromising cinema.
The Matthew Shepard Story: An American Hate Crime, Oct. 9 (ID Discovery)
Just in time for the 25th anniversary of his death, Investigation Discovery premieres a new documentary honoring Matthew Shepard's life and legacy, featuring interviews from Matthew's friends and allies, as well as local journalists and community members, and commentary from key celebrity voices deeply affected by Matthew's tragic story, including Rosie O'Donnell, Andrew Rannells and Adam Lambert. Considered one of the worst anti-LGBTQ hate crimes in American history, Matthew's shocking murder captured America's attention and became a turning point in the fight for queer rights, jump-starting a long-overdue conversation about the discrimination, danger, and violence that many LGBTQ Americans face – especially in rural communities – every day, and if we're being honest, there's been no shortage of documentaries about it. Even so, this one, which benefits from the perspective granted by time and also casts attention on the progress society has made toward queer acceptance (as well as the work that still need to be done), promises to offer the kind of scope that gives it a relevance beyond simply lamenting the unjust cruelty perpetrated against a young gay man who – like all martyrs – became an unwilling touchstone in the eternal fight against bigotry, bullying, and brutality fueled by hate.
Candela, Oct. 10 (Digital)
Another international offering with a somewhat more exotic premise, this festival-acclaimed thriller co-produced by France and the Dominican Republic is set in the city of Santo Domingo, where the fates of three strangers – a privileged young high society woman, a lonely and alcoholic police lieutenant, and a charismatic cabaret drag performer – are entwined by the death of a young poet and drug dealer on the eve of an advancing hurricane. Directed by Andrés Farías Cintrón and touted as "a Caribbean pop movie," it's been noted by advance reviewers for its stunning imagery and visual style, its offbeat and captivating characters, and an "edge-of-your seat" suspenseful plot full of meticulously-crafted twists and turns. Starring Cesar Domínguez, Félix Germán, Sarah Jorge León, Ruth Emeterio, Frank Perozo, Yamile Scheker, and Katherine Montes, you won't find this one at your local multiplex, but it should be well worth the handful of clicks it takes to queue it up on your VOD platform of choice.
Anatomy of a Fall, Oct. 13 (Theaters)
French filmmaker Justine Triet's ("Sibyl") latest film was entered as a competitor for the Queer Palm at the 2023 Cannes Film Festival, but it ended up taking the festival's top prize, the prestigious Palme d'Or. Publicized as "a Hitchcockian procedural," it centers on a German writer (Sandra Hüller) accused of murdering her French husband, who must prove her innocence at trial with only the testimony of her blind son – the sole witness – to back up her claims. Hüller's performance has won raves, and the film was a hit when it went to general release this summer in its native France (only "Barbie" topped it at the box office); as for details about the nature of the movie's queer relevance, you'll have to find out the details firsthand, because advance press on this side of the Atlantic has remained scrupulously spoiler-free, though Triet has revealed that she drew inspiration from the case of Amanda Knox, who was notoriously accused of murdering her roommate during a trip to Italy. Our verdict is that it will be worth the effort.
Nyad, Oct. 20 (Theaters/Nov. 5 Netflix)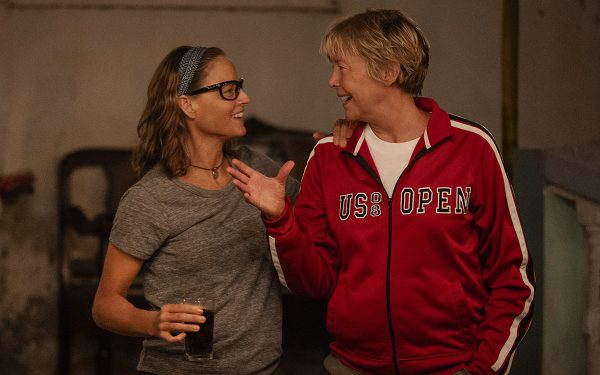 Billed as "a remarkable true story of tenacity, friendship and the triumph of the human spirit," this high-profile biopic stars four-time Academy Award nominee Annette Bening as marathon swimmer Diana Nyad, who, three decades after exchanging the life of a world-class athlete for a prominent career as a sports journalist, becomes obsessed with becoming the first person to complete the 110-mile journey from Cuba to Florida – known as as the "Mount Everest" of swims – without a shark cage. The screenplay by Julia Cox is adapted from Nyad's own memoir ("Find a Way"), two Oscar-winning documentarians (Elizabeth Chai Vasarhelyi and Jimmy Chin, responsible for the popular and acclaimed "Free Solo") make their narrative film debut at the helm, and Bening is joined onscreen by two-time Oscar-winner Jodie Foster as her best friend and coach. What else could anyone ask for in a strong, inspirational piece of lesbian-themed filmmaking? Count us in.
Rustin, Nov. 3 (Theaters/Nov. 17 Netflix)
Probably the most high-profile piece of queer filmmaking of the upcoming season is this biopic about the gay Black architect of 1963's world-changing March on Washington, Bayard Rustin. Starring Emmy-winner Colman Comingo in the title role and helmed by five-time Tony-winning director George C. Wolfe, this ambitious fictionalized portrait of an extraordinary, history-making queer hero shines a long overdue spotlight on a man who, alongside giants like the Reverend Martin Luther King Jr., Adam Clayton Powell Jr., and Ella Baker, dreamed of a better world and inspired a movement by marching. Notably, it also comes from Higher Ground, a production company founded by Barack and Michelle Obama, and its August premiere at the Telluride Film Festival resulted in a 100% (so far) approval rating on Rotten Tomatoes from the critics who were there to see it. Besides the powerfully charismatic Domingo, the film features an all-star cast including Chris Rock, Glynn Turman, Aml Ameen, Gus Halper, CCH Pounder, Da'Vine Joy Randolph, Johnny Ramey, Michael Potts, and special appearances from Jeffrey Wright and Audra McDonald.
'Funny Girl' at 55: still 'gorgeous'
Pay attention to the love and craftsmanship that William Wyler put in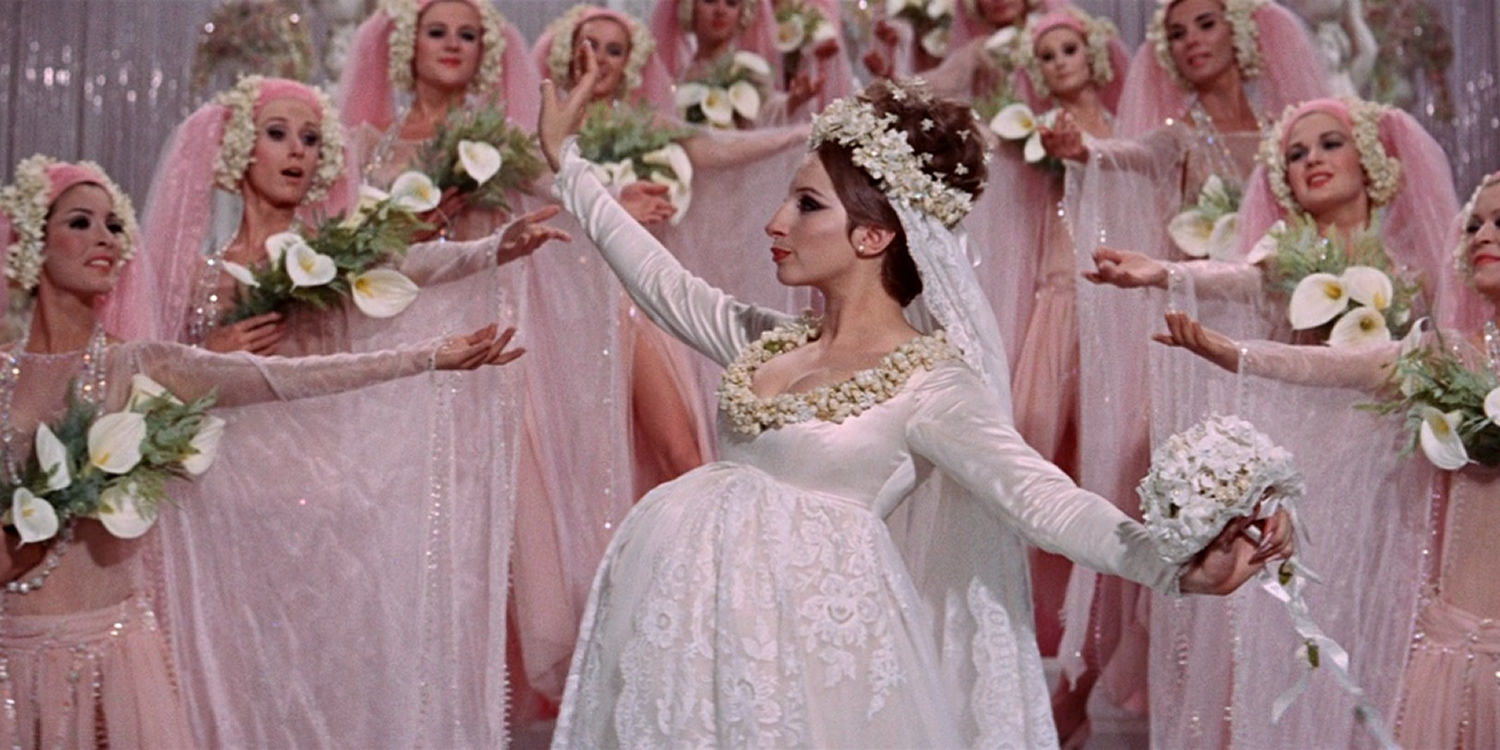 It's a paradox that the Hollywood system, which spent decades erasing anything that seemed remotely "queer" from its product, could also be responsible for one of the most essential movies in the queer film canon – but it was.
It could be considered even more remarkable this could have happened with a movie utterly devoid of explicit (or even implied) queer content – and still, it did.
Of course, the movie we're talking about – "Funny Girl," which celebrates the 55th anniversary of its release on Sept. 19 – did feature Barbra Streisand, but while the multi-hyphenate megastar may have had her share of queer fans before the film was made, it was her stunning big screen reprisal of the Broadway role she had originated that was arguably responsible for turning her into a queer icon in the first place.
Revisiting the film today, it's impossible not to recognize the absolute, world-shifting power of Streisand's performance. In playing real-life Ziegfeld star Fanny Brice onstage she had found the perfect match of performer to material; like Brice, she was a talented "ugly duckling" with Jewish immigrant roots and a determination to achieve her dreams, and the obvious parallels in their backgrounds — combined with her remarkable gifts as a singer and actress, of course — brought enough authority and authenticity to her performance to literally make her an overnight Broadway sensation. In translating that performance to the screen four years later, she became a superstar, already well on her way toward a groundbreaking future as one of the most powerful women in the entertainment industry.
Still, a generation of gay men didn't embrace Streisand, or her debut screen performance, simply because she seemed almost supernaturally talented, nor did they do so out of solidarity with a feminist cause; as with most queer cultural touchstones of generations past, "Funny Girl" became iconic to the gay community not so much because of what it (or its star) presented on the surface, but because of an unmistakably universal subtext about the struggle of being an outsider in a world that devalues going against the grain. The experience of Fanny Brice, as an "unbeautiful" performer in a sea of classically lovely showgirls, was – in the mind's eye, at least – not too far removed from that of countless queer people who yearned to shine without having to pretend to be something else; combined with the unstoppable force of Streisand's charisma, her story became not just relatable, but empowering. Already well-accustomed to identifying vicariously through "straight" narratives in the movies, gay men could easily make the leap to seeing themselves reflected in this one, and thanks in no small part to the irrepressible persona of its leading lady, they liked what they saw.
There are other elements that strike queer chords, too, such as the undeniable appeal of the movie's plot, a show-biz melodrama about a doomed backstage love affair that bears only marginal similarities to the real-life story of Brice's relationship with gambler Nicky Arnstein; he's a suave "bad boy," and their attraction simmers with the kind of "forbidden" chemistry that comes when we feel the spark of passion with somebody we're not supposed to. That makes it irresistible, of course, and it doesn't hurt that Arnstein is played by the impossibly attractive Omar Sharif, who had already embodied a subtextual queer romance onscreen opposite Peter O'Toole in "Lawrence of Arabia." Besides that, the story's theatrical setting naturally evokes rumination on the challenge of making "the show go on" even when our private worlds are falling apart, which had perhaps even more resonance with gay people accustomed to "keeping up appearances" in their closeted lives in 1968 than it does today.
But all these threads can be found in countless movies, going back to the earliest days of the art form, and though some of them may have earned a place on the list of queer-favorite classics, few are held up as high as this one – and while the Streisand magic is part of the reason why, it was the man behind the camera who captured it on film.
By the time he directed "Funny Girl," William Wyler was a Hollywood legend. He rose to prominence making westerns in the silent era and went on to hone his mastery of filmcraft in a career that covered almost every genre; he had helmed three Oscar-winning Best Pictures, earned eleven nominations for Best Director, and was renowned for his ability to coax career-topping performances from his actors. Indeed, many of them won or were nominated for their own Oscars for appearing in his films – including Audrey Hepburn, who won for her film debut, his 1953 rom-com "Roman Holiday." What he hadn't done, yet, was make a musical – and though hearing loss made him doubt his ability to direct one, he recognized Streisand's raw potential and was excited by the chance to guide another talented performer to stardom. He took the job.
The decades of accumulated experience he brought to it are evident in every frame of the film. The imagery is artfully shot, flawlessly composed, and endlessly beautiful to look at; awash in a mix of soft pastels and vivid pop colors, it seamlessly merges old Hollywood with new, blending long-practiced styles and techniques with the intuitive vibrance of contemporary filmmaking – something particularly notable in the handling of the musical numbers, which vary from the elaborately stagebound Busby Berkely-inspired Ziegfeld Follies numbers to the expansively cinematic (and still-breathtaking) helicopter shot of Streisand singing on a moving train in "Don't Rain on My Parade." Perhaps more important than any of his visual stylings, his instincts for character-driven storytelling allow him to combine the nostalgia of the golden age with the more permissive sophistication that had begun to dominate movies as the old studio system faded into the past – something that Streisand, exuding a more candid combination of vulnerability and sensuality than the screen stars of Wyler's heyday were allowed, helped to make thrillingly palpable.
It was a fortuitous moment for both director and star, who – both noted for their obsessive perfectionism – reportedly clashed often on the set but established a deep and lasting respect and friendship for each other. Like former Wyler stars Bette Davis and Laurence Olivier, Streisand credited the director for teaching her how to act on film, and while she would go on to deliver other powerhouse performances, she arguably never topped this one. Indeed, she won the Oscar for it, just as Wyler had hoped – and he picked up his own twelfth Best Director nod, a record number of nominations which still stands today.
So, when you celebrate the 55th anniversary of "Funny Girl" by watching it again for the umpteenth time, perhaps it's worth paying a little special attention to the love and craftsmanship that William Wyler put into it. It might be a vehicle for a breakout star who owns every second of it, but it's also an impeccably made piece of cinema, which is why it remains iconic for queer audiences even in an era when direct queer representation has supplanted vicarious "coded" depictions of queer experience.