D.C. drag show raises money for abortion providers
June 30 event raised more than $4,000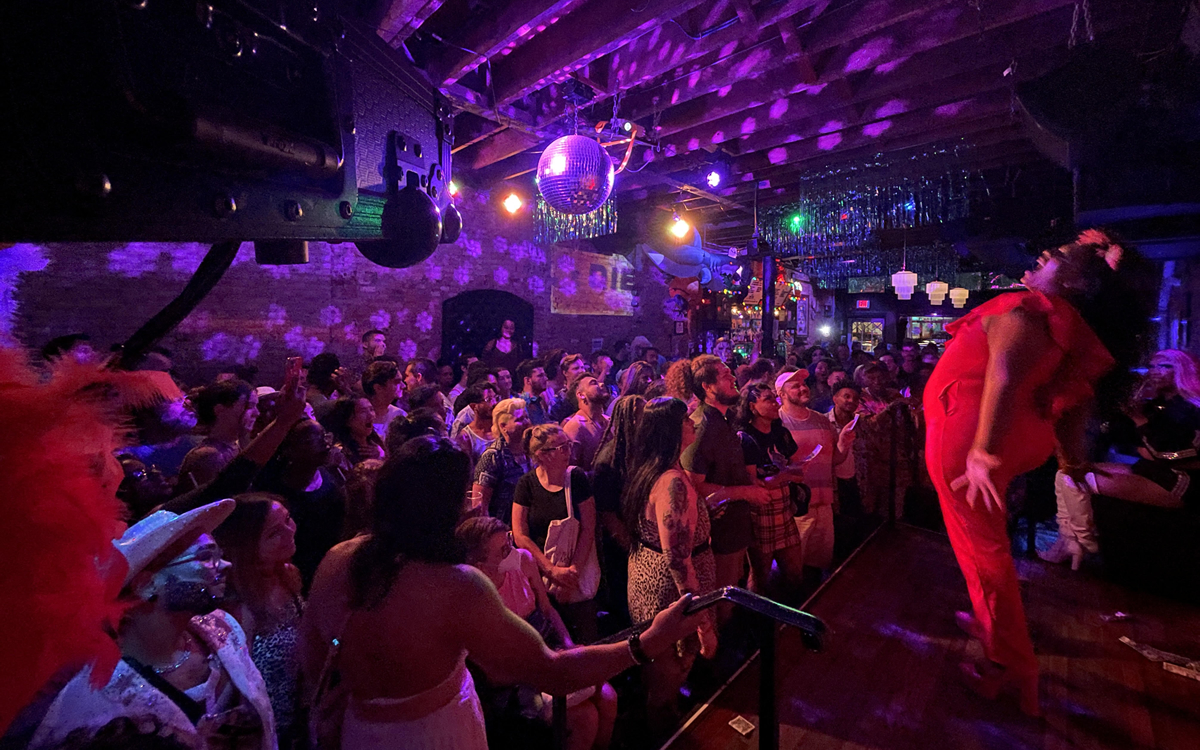 One D.C. business chose to show their support for abortion providers after the U.S. Supreme Court overturned Roe v. Wade with a drag show.
Drag queen Mari Con Carne headlined a benefit concert at Trade on June 30 to support the National Network of Abortion Funds.
Trade within a week of the June 24 Supreme Court ruling scheduled performers and organized a promotional effort through social media. The June 30 event included performances from Jane Saw, Dirty Sanchez, Bombshell, Entropy and Derrick Star.
"We were stunned like everyone else at the Supreme Court ruling and kind of left looking at each other like I think a lot of people were which was like, 'What can I do to help?'" Trade owner Ed Bailey told the Washington Blade. "We all felt kind of that helpless moment of, we have the energy of wanting to do something, and where do we put that energy?"
Performers earned $2,328 in tips, and through Trade's promise to match the donations, the total doubled to $4,656 in support of the National Network of Abortion Funds.
"It was remarkable how much money was raised in in one evening, just by getting the word out quickly in a few days and saying, 'Hey, come by Trade and try to let's see what we can do here,'" Bailey said. "And it was it was very heartwarming to see people support it, and to hopefully put together some funds that will end up helping women and their families. Kind of a weird time that we are embarking upon."
Bailey added that despite the drag platform becoming more normalized, its societally subversive acts provide an opportunity for activism.
"Drag queens and kings have been at the forefront of fighting and standing up and saying, 'No, you know, this isn't this is who I am, so stop telling me who to be or how to act,'" Bailey said. "It is seen outside of our community in a more political way, either positively or negatively. And there's something about the platform that drag creates for people to have a voice that is a little bit larger than then just any other member of the community sometimes."
'Drag is on a much larger platform'
Drag shows have recently spawned controversies online, specifically outrage about children attending performances.
"It's just a system, a made-up thing to be afraid of, to somehow motivate your base of voters and this is just the most recent version of that," Bailey said. "You know, it falls in line with somehow, we need to be afraid of trans people and trans people competing in sports. It's all just part of the same strategy to divide people and create some fear among certain people."
Entertainer Drew Gaver, known as "Bev" when performing in drag, discussed performing in front of children.
"I have adopted the opinion of other drag queens where it's like I didn't sign up to do this to be around children and read them storybooks, I'm predominantly a nightlife performer," Gaver said. "You're making the decision as an informed parent to put your child around a drag performer and all that that entails. This feigned outrage about children being around sexual deviance and all this narrative that has come out recently is hysterical."
Gaver also emphasized the importance of using the platform of drag performances for activism.
"Drag is on a much larger platform than I think that it used to be, and it is important for those of us that have that platform to use our voices for the greater good and to bring attention to causes that need that attention," Gaver said. "If we're not using that platform, then it's a missed opportunity. Drag started out as activism and over time, I feel has gotten very commercialized and it is important that we remember that being a drag performer and being given that opportunity does still need to remain in the of activism and using your voice for the for a greater good."
Libs of TikTok targets Children's National Hospital
Twitter account incorrectly claimed hysterectomies on transgender minors performed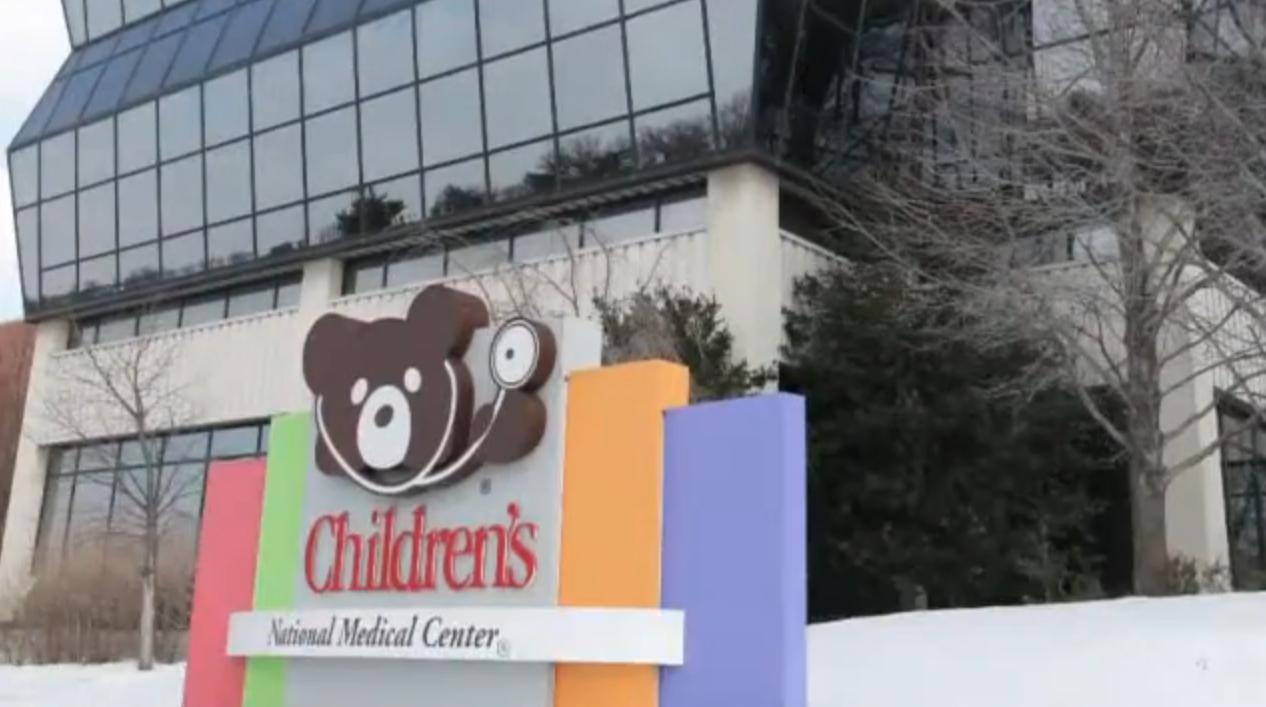 Children's National Hospital has become the target of threatening phone calls, email messages and social media postings after a widely read far-right Twitter account known as Libs of TikTok posted an incorrect report claiming the hospital routinely performs hysterectomies on transgender patients under the age of 18.
Libs of TikTok founder Chaya Raichik included in her Aug. 25 posting audio recordings of two Children's National Hospital telephone operators who the hospital says incorrectly stated that a trans boy as young as 16 would be eligible for a hysterectomy.
"We do not and have never provided gender-affirming surgery for anyone under the age of 18," according to an email statement the hospital's media office sent to the Washington Blade.  "In fact, in D.C. you cannot perform a hysterectomy in a minor without a court order," the statement says.
"We do not provide hormone therapy to children before puberty begins," the statement continues. "Care is individualized for each patent and always involves families making decisions in coordination with a team of highly trained pediatric specialists," it says.
"None of the people who were secretly recorded by this activist group deliver care to our patients," says the statement. "The information in the recording is not accurate. To reiterate, we do not and have never performed gender affirming hysterectomies on minors," it says.
The statement added, "Since the spreading of misinformation on Twitter, we have been the target of a large volume of hostile phone calls, social media messages and emails."
The Washington Post has reported that the harassment encountered by the hospital has included social media posts suggesting that it be bombed, and its doctors placed in a woodchipper.
According to the Children's National Hospital's statement; "Children's National Hospital is committed to fostering a welcoming and inclusive environment for all and to serving our LGBTQ+ patients and families in the full spectrum of their care."
Threats and harassing calls and email messages were directed at Boston Children's Hospital earlier this month over what the hospital says were similar false claims on social media that it was performing hysterectomies on transgender youth under the age of 18.
Libs of TikTok, which has often promoted "groomer" discourse that falsely linked LGBTQ teachers and parents to pedophilia, began to make a variety of false claims regarding Boston Children's Hospital. One allegation included the lie about the hospital offering gender-affirming hysterectomies to children under 18 years old.
Journalist Martha Bebinger with WBUR,  Boston's NPR news station, noted the campaign started last week with criticism of a video posted on the hospital's website about hysterectomies. Several conservative social media accounts shared posts about the video on Twitter. The hospital performs hysterectomies on patients 18 and older, but not on children as some of the posts claimed.
"We condemn these attacks in the strongest possible terms, and we reject the false narratives upon which they are based," Boston Children's Hospital said in a statement. "We are working with law enforcement to protect our clinicians, staff, patients, families and the broader Boston Children's Hospital community and hold the offenders accountable," the statement added.
For more than two years, a Brooklyn real estate agent and fanatical adherent of far-right extremist ideology, Chaya Raichik, has wreaked havoc via her social media accounts 'Libs of Tik Tok', attacking LGBTQ+ people with special emphasis on spreading lies and propaganda about transgender people.
When Raichik attacked Boston Children's Hospital, spreading lies and falsehoods about the healthcare facility's treatment of trans youth. Her 'call to arms' was then joined by conservative journalist and anti-LGBTQ activist Christopher Rufo and the Daily Wire's Matt Walsh, a vehement anti-Trans pundit.
The resulting chaos including death threats against Boston Children's Hospital clinicians and staff was acknowledged by a spokesperson for the Boston Police Department who told the Blade that officials had stepped up security to augment the efforts by the hospital to protect its staff and that an investigation had been launched.
The U.S. Justice Department has also launched an investigation into the threats according to an announcement by the U.S. Attorney for the District of Massachusetts, Rachael Rollins.
In a lengthy statement issued by GLAAD, the organization wrote:
"Libs of TikTok is synonymous with maliciously targeting LGBTQ organizations, people, and allies by posting lies, misinformation, and blatant hate," said a GLAAD spokesperson. "Meta and Twitter continue to profit from accounts like Libs of TikTok as doctors and staff members of Boston Children's Hospital, and other providers of healthcare to transgender people, receive death threats and hate. These companies are complicit in hosting content which expresses malicious falsehoods and which incite anti-LGBTQ hate. This is the latest in a long pattern of blatant inaction from the platforms to content that directly leads to the recent rise in real world violence and harassment facing LGBTQ people."
Bowser: 'I'm not in the closet'
Mayor asked about sexual orientation at shelter ribbon cutting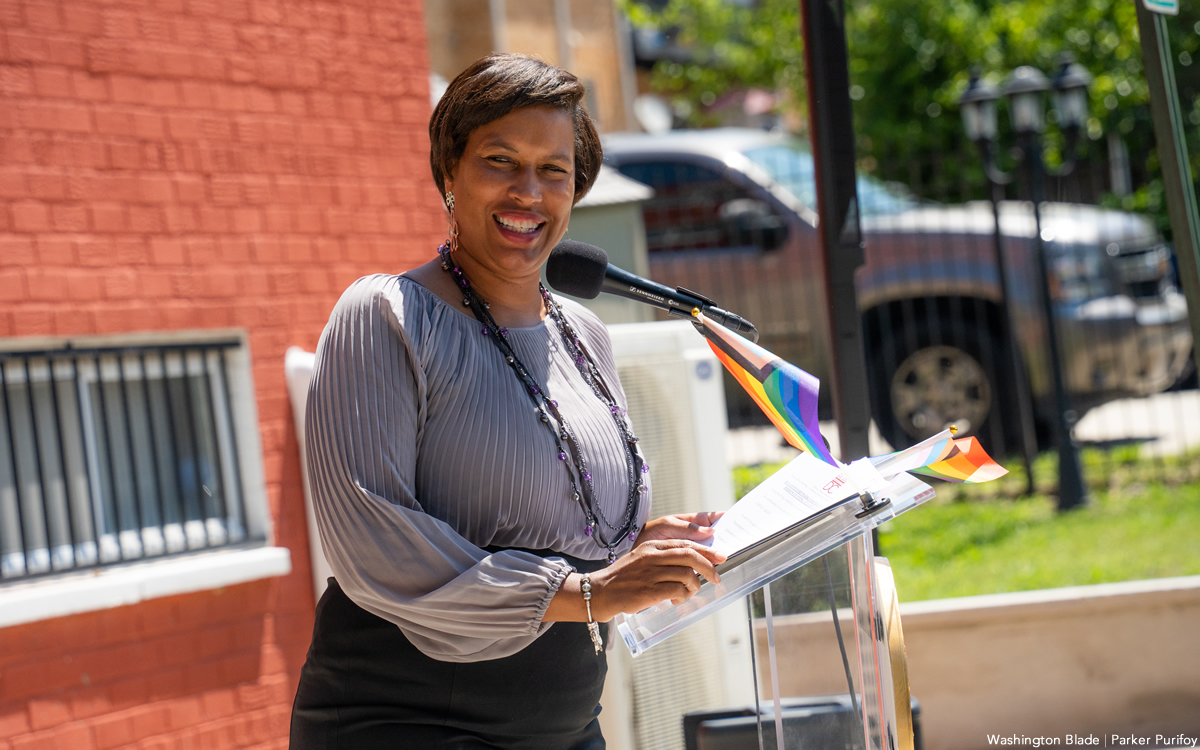 D.C. Mayor Muriel Bowser on Thursday denied she is in the closet after someone who identified themselves as an activist asked her if she is a lesbian.
"Well, I'm not in the closet," said Bowser in response to the question.
Ahmar Mustikhan, who describes himself on his Twitter account as the "first openly gay man on earth from Balochistan," a province in Pakistan that borders Iran and Afghanistan with a pro-independence movement, asked Bowser the question during a ribbon cutting ceremony of the city's first shelter for homeless LGBTQ adults.
"Mayor, I'm extremely grateful to you for the all the works that you have done so far for the LGBTQ community, including this shelter here," asked Mustikhan. "Mayor, I'm a little concerned because there is this word that you are lesbian and you are in this closet. Why is this the case?"
A video that WAMU reporter Ally Schweitzer posted on Twitter shows people who attended the event laughed after Bowser responded to the question.
A Progress Pride flag was attached to the podium from which Bowser spoke.
Today @MayorBowser was asked at a press conference to address a rumor that she's a closeted lesbian. After appearing speechless for a moment, she said, "Well, I'm not in the closet." pic.twitter.com/Ejo4bpt5dZ

— Ally Schweitzer WAMU 88.5 (@allyschweitzer) July 15, 2022
Bowser's brother, Marvin Bowser, is openly gay, but the mayor herself has never publicly said whether she is a lesbian, despite persistent rumors.
"i'm very proud to be a straight ally of the LGBTQ community," Muriel Bowser told NBC Washington on Friday.
Monkeypox cases in D.C. rise, vaccination clinics open
Nation's capital has emerged as hotspot for viral illness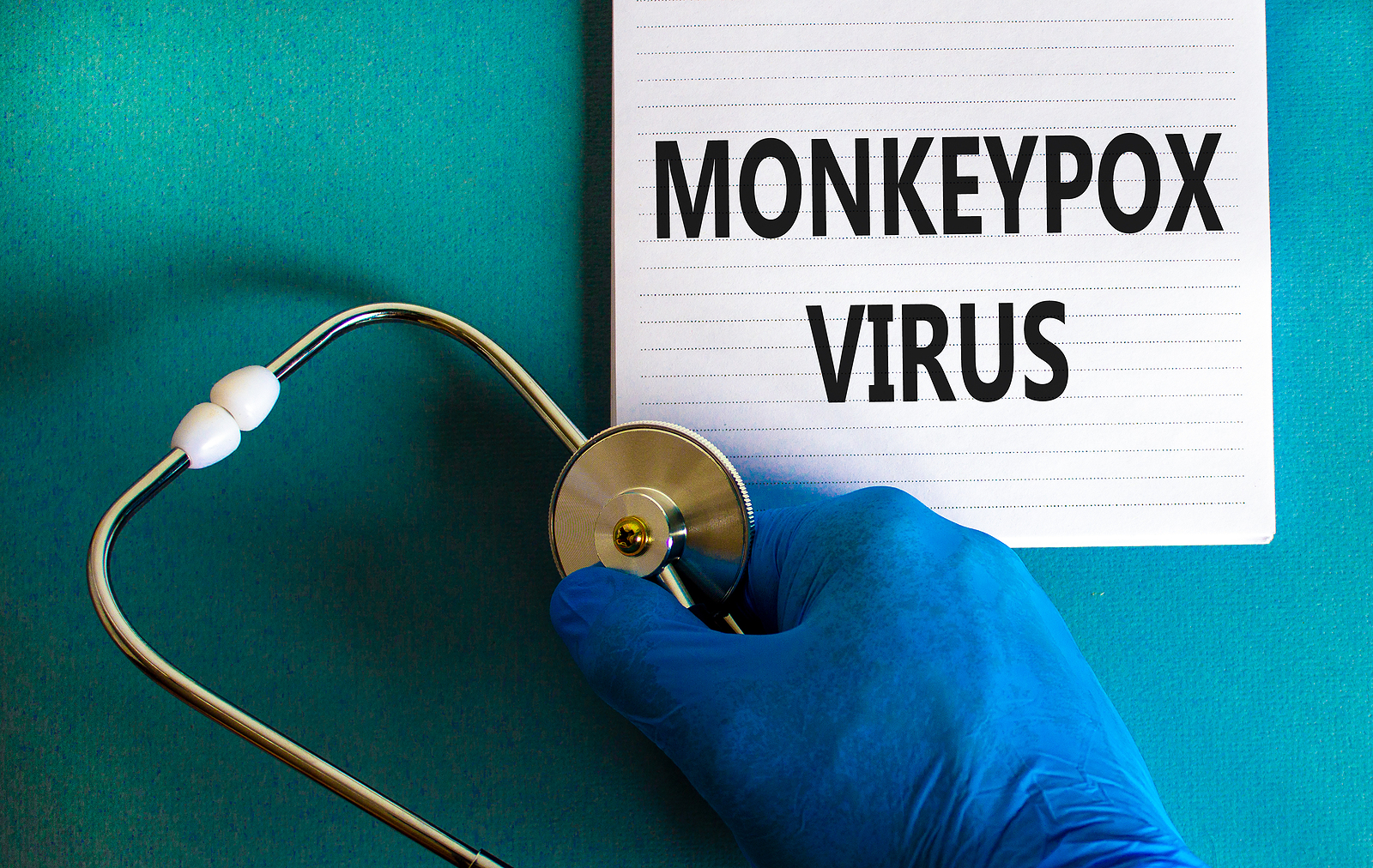 The Centers for Disease Control and Prevention on Tuesday said 53 cases of monkeypox have been reported in D.C.
Vaccination is the primary treatment for the viral illness; which is spread through close, skin-to-skin contact with monkeypox lesions. Virginia is currently reporting 13 monkeypox cases, and Maryland is reporting nine, but D.C. is the regional hotspot. To address the uptick in cases, the D.C. Department of Health has opened two new vaccination sites in Northwest Washington, which are available via appointment only.
The vaccination appointments have been filling up within minutes, and some frustrated D.C. residents have criticized the registration system on the organization's Twitter page, complaining about the limited slots and lessons not-learned from the push for COVID-19 vaccinations.
Mayor Muriel Bowser has previously urged gay and bisexual men and transgender women to get vaccinated, and the majority of local cases are concentrated among men who have sex with men.
While most monkeypox cases are not life-threatening; with symptoms such as rash, fever and headache, last week's statement from Bowser and the D.C. Department of Health said that "although the majority of cases do not require hospitalization, monkeypox is dangerous, highly contagious, and uncomfortable."
In New York City, another monkeypox hotspot, cases have doubled over the past week, rising to 111 cases in the five boroughs.
The U.S. Department of Health and Human Services on July 1 announced that it has ordered 2.5 million additional doses of the monkeypox vaccine, and more vaccination appointments are expected to become available as vaccine supply increases.