If she was your girl, oh the things Peppermint would do to you
Performer talks love of Janet, new music, and political attacks on drag queens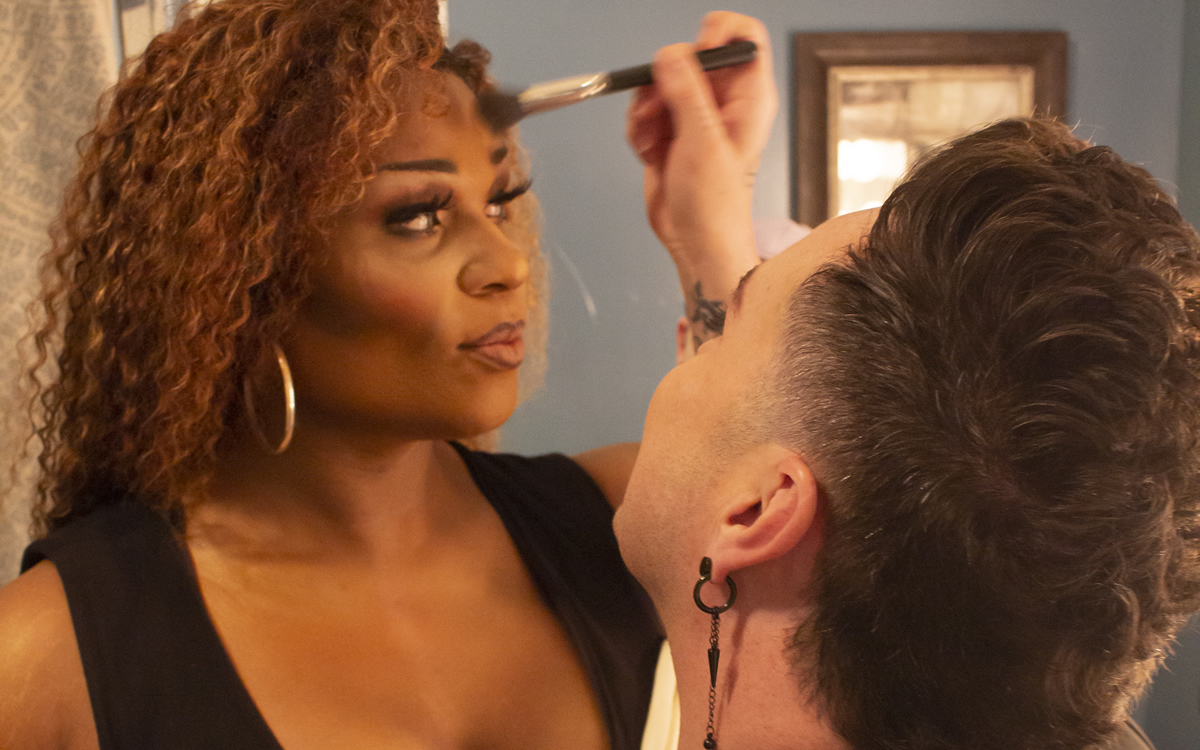 If she was your girl, oh the things she'd do to you. I'm not talking about Janet Jackson — I'm talking about Peppermint.
The "RuPaul's Drag Race" season 9 runner-up has parlayed that success into a diversified career in music, theater, LGBTQ advocacy, and more. From her work with RuPaul as the first out trans woman competitor on that hit show to her groundbreaking role in "Head Over Heels" as the first trans person to originate a starring role on Broadway, to her work as a GLAAD board member, Peppermint is a force in the LGBTQ movement.
She's not shy when asked about recent controversies involving Republican attacks on drag queens, such as Florida Gov. Ron DeSantis announcing he would pursue legislation making it illegal for a parent to take a child to a drag performance. In Arizona, the Trump-endorsed candidate for governor last month also attacked drag queens.
"I think the attacks are terrible and dirty," Peppermint told the Blade. "They are trying and succeeding in distracting us from protecting the most vulnerable of our population — trans children. The drag entertainers are adults and it's a fun celebratory scene that is inclusive of everyone and certainly not harmful. The only people supporting this are insidious and flat out lying or have probably never seen drag in real life."
Peppermint this week announced plans for a November tour of her new show and music. Specific dates are listed at the bottom of this article; visit peppermintonline.com for more information. 
But the main reason for a recent conversation with the Blade, was Peppermint's viral video recreation of Janet Jackson's iconic "If." The song was the second release from Jackson's 1993 "janet." album, peaking at No. 4 on the Billboard Hot 100 chart. Its accompanying video and choreography have proven timeless, influencing many other artists, including Peppermint. Her recent meticulous recreation of the video won tens of thousands of fans on YouTube and even led to a re-Tweet by Janet herself.
Jackson's video created a stir when it was released, revealing a bold and overtly sexual Janet that many fans weren't expecting. "If" features intricate choreography that depicted Janet grabbing the crotches of male dancers who simulated oral sex on her. The original video was also groundbreaking in its depiction of technologies that weren't invented in 1993, such as web cams and touchscreens.
"This song, the choreography is so iconic, professional dancers have seen it in other pieces over the years and it's been a blueprint for so many songs and videos by other artists," Peppermint said. "Just as people borrowed from Michael Jackson and 'Thriller.'"
Peppermint fell in love with Jackson's music following the release of "Control" in 1986 and says she learned all the dance routines over the years.
"There's something about the way her music and live performance is packaged and presented, it came off as memorable and iconic and forward thinking and progressive and made a big impact early on in high school," Peppermint said. "I learned the moves to 'If' immediately and remember every chance I got in high school and in summer camp, if you were around me you were not safe because you were learning the Janet moves, I would force everyone around me to do the routines."
Peppermint estimates she spent $30,000 on her "If" recreation and paid for it out of pocket. The video features 10 dancers with about 30 crew on set. It was filmed in one day and she says she studied all angles of the original performance to match the choreography. It took three takes to nail the iconic breakdown dance at the end of the song.
Angel Ayala created the costume; she hand-rolled the bones on the vest (Kim Kardashian recently purchased the original costume at auction for $25,000). Peppermint says she studied Janet's jewelry and replicated it, scouring the internet looking for similar pieces and ultimately making some by hand to match the originals perfectly.
"My look in replicating Janet's look, I wanted it to be as close as possible, which I nailed except for the six-pack abs," Peppermint said, "but I look sexy."
She noted the importance of finding talented dancers since every moment in the video is tightly choreographed.
"I wanted to update it a bit and make it as inclusive as possible with trans and nonbinary dancers, queer dancers, people of color, which is similar to the original video with its mostly Asian cast," she said.
She says "If" is, of course, her favorite Janet video; while her favorite Janet song is "Throb" and her favorite Janet tour is the "Velvet Rope."
Peppermint says she's never met her idol Janet, but hopes to one day, adding, "I did this for myself, it was a passion project." Will there be another Janet tribute video? Peppermint says yes, sometime next year, but declines to specify which video she plans to recreate next.
In the meantime, she's focused on her upcoming fall tour and her own original music about a breakup titled "Letter to my Lovers," a trilogy about the beginning, middle, and end of a relationship. "I wanted to do something that's a love letter to the trans community and letting people know you're deserving of love and deserve to hear a trans woman singing about love to some '90s R&B throwback."
And for those who haven't seen the Hulu rom-com "Fire Island," Peppermint stars in the film.
Peppermint tour dates:
November 2 @ Chop Suey – Seattle, WA
November 3 @ Hawthorne Theatre – Portland, OR
November 5 @ The Chapel – San Francisco, CA
November 7 @ Troubadour – Los Angeles, CA
November 20 @ City Winery – Atlanta, GA
November 23 @Evanston SPACE – Chicago, IL
November 27 @ Ardmore Music Hall – Philadelphia, PA
November 28 @ Brighton Music Hall – Boston, MA
November 29 @ City Winery – Loft – New York, NY
New musical highlights Frederick Douglass but falls short
'American Prophet' needs more energy and spark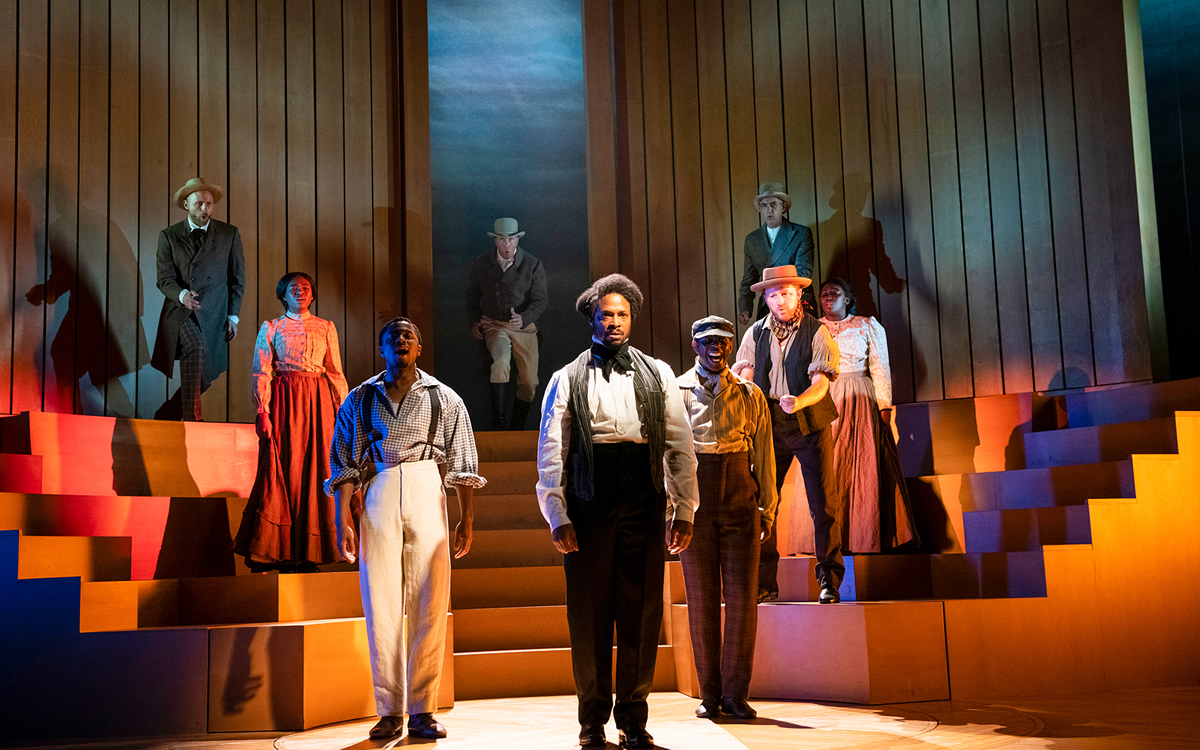 'American Prophet'
Through Aug. 28
Arena Stage
1101 Sixth St., S.W.
$66 – $115
Arenastage.org
Frederick Douglass's brilliance didn't blossom in a walled garden. 
Born into slavery around 1819, the renowned abolitionist worked the fields of Maryland's Eastern Shore, and docks of Baltimore before escaping to freedom in New York where he emerged as a famed orator, writer, and publisher. Along his exceptional journey, Douglass was supported by family, and like-minded folks including prominent progressives of different temperaments whom he both learned from and heavily influenced.
In "American Prophet," a biographical musical now premiering at Arena Stage, co-creators Marcus Hummon and Charles Randolph-Wright have intentionally relied heavily on Douglass's written words with mixed results. In both dialogue and lyrics, the great orator's fearless opines are present, sometimes they spark and crackle, soar and inspire, and other times they're not enough. 
The action takes place on a tiered set resembling the choir space in an unadorned church. It's here the players congregate to tell Douglass's remarkable story that doubles as a compelling slice of mid-19th century American history.
Standing centerstage is Douglass with a serious but handsome countenance, that distinctive side part, dark coat and vest. The actor (Curtis Wiley stepping in for Cornelius Smith, Jr., on a recent Sunday evening) is every inch the activist whose photograph is copiously featured in history books.
(Having slipped into Arena's Kreeger Theatre just as the lights went down, I didn't realize until intermission when a strip of paper announcing the substitution fell out of my program, that I was watching an understudy. Wiley didn't miss a line or lyric. His voice is gorgeous.)
Staged by Randolph-Wright, the musical unfolds chronologically as a straightforwardly told story. Douglass is born Frederick Bailey, purportedly the son of a slave and her white owner. After his mother's death, he's nurtured by a loving maternal grandmother (Cicily Daniels) and taught to read by his owner's sympathetic wife who recognizes the boy's quick mind and ability. Soon after he's sent off to Baltimore to serve as companion to a family relation about his same age. When that doesn't work, he's sent back to the farm where an overseer unsuccessfully tries to break young Bailey's spirit.
Back in Baltimore, still a slave, he works long hours as a stevedore with his pay going to his owners. Exuberant and inexhaustible, he finds time to take in some pleasures of the city. At a dance he meets his wife, a free black woman named Anna Murray (Kristolyn Lloyd). Together, they successfully flee to the free North. Once there – after changing his name to Douglass from a narrative poem by Sir Walter Scott, "The Lady of the Lake," – his career booms. 
Grammy-winning composer Hummon's score, a mix of gospel and country sounds, moves the story lucidly along while leaving room for some strong stand-alone melodies, particularly Kristolyn Lloyd's pleasing rendition of Anna's "I Love a Man." In the supporting role of supporting wife, Lloyd is a standout.
Going forward, Douglass finds friendship and opportunity with William Lloyd Garrison (Thomas Adrian Simpson) an abolitionist who demands absolute fealty from his colleague. He forms a true comradeship with fiery abolitionist John Brown (Chris Roberts), but when their tactics become too dissimilar, the pair part company.
The second act finds us on the precipice of the Civil War, and it's here we meet Abraham Lincoln (Simpson again). It's not the usual hagiographic portrayal we're used to seeing, far from it. The great savior of the Union is written as a real politician – gladhanding and strategic. Still, Lincoln evolves and benefits from his association with Douglass, even borrowing his thoughts from time to time.
Douglass was a force. Insanely ahead of his time, he called slaveowners to the carpet and expressed the hypocrisy of America at home and on tours abroad. And while the musical does lovingly put his humanness on display, I wanted more. When that jolt of energy and spirit finally comes with the show's stirring final number "American Prophet," it's too little too late.
Douglass spent his final years in Washington. He died at his home Cedar Hill in Anacostia. He was 77.
New doc illuminates Patricia Highsmith's life and work
'Intercourse with men is like steel wool to the face'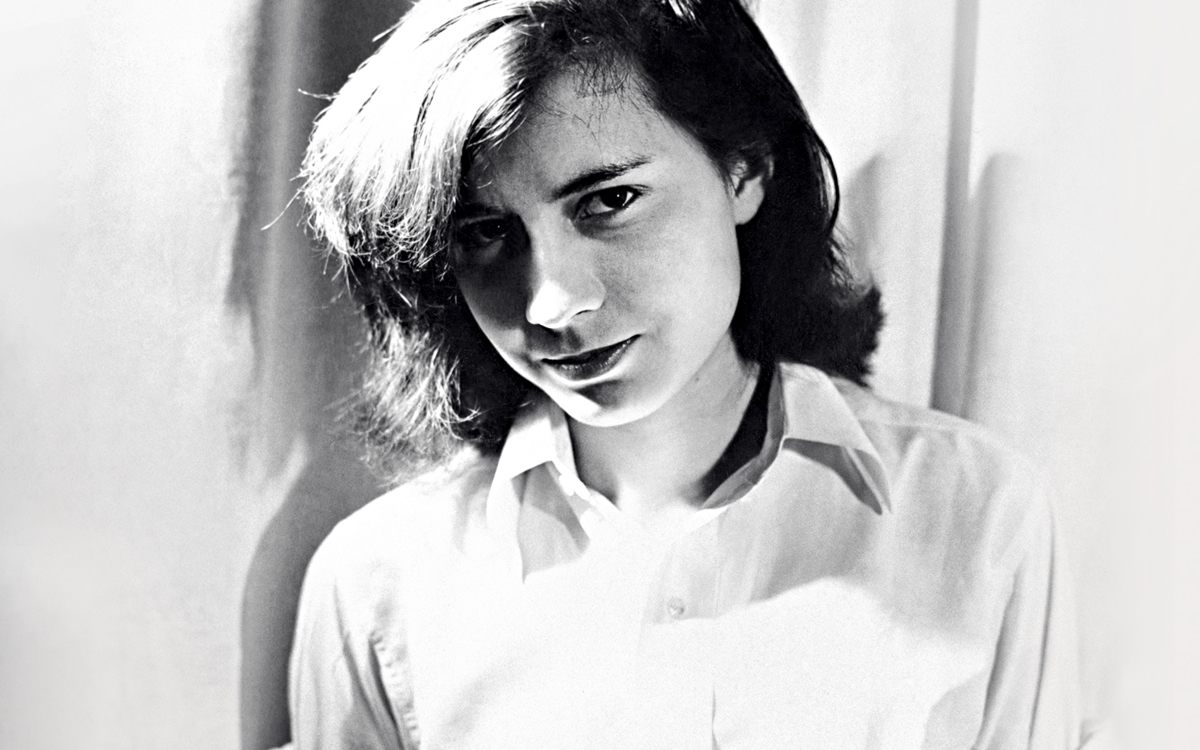 If you've been transfixed by the amusement park scene in Alfred Hitchcock's "Strangers on a Train," rooted for the sociopath Tom Ripley in the 1999 film "The Talented Mr. Ripley" or been moved to tears by the love of Therese and Carol in Todd Haynes's movie of "Carol," Patricia Highsmith is etched in your DNA.
Highsmith, who lived from 1921 to 1995 wrote more than 50 books (novels and short story collections). Nearly all of her books were made into movies.
Recently, "Loving Highsmith," a fab documentary about Patricia Highsmith has been released. The film, written and directed by Eva Vitija, opens Sept. 2 at the Film Forum in New York and Sept. 9 at Landmark's Nuart Theatre in Los Angeles. "Loving Highsmith" premiered at the Sydney Film Festival and bowed at the Frameline Film Festival in June.
Highsmith, like Tom Ripley and many of her other fictional characters, led a double life. She was a lesbian. But, because of the homophobia of her era, Highsmith had to be closeted about what she called "the ever present subject" of her "homosexuality."
Except in the 5,000 pages of her diaries and notebooks. (1,000 pages of her diaries and notebooks were published in 2021 in "Patricia Highsmith: Her Diaries and Notebooks: 1941-1995.")
Even if Highsmith weren't acclaimed for her mastery of suspense, she would be a queer hero.
In 1952, her novel "The Price of Salt" was published under the pseudonym "Claire Morgan." (It was reissued in 1990 under the title "Carol" and with Highsmith's real name.)
Then, fiction featuring queer characters had to end unhappily: they died or went to jail. "The Price of Salt," a rare exception, became a lesbian cult classic. Its protagonists end up together – alive and not in prison.
"Loving Highsmith" deftly uses writings from her diaries and notebooks as well as interviews with her family and lovers to illuminate not only Highsmith's life and work but queer culture in the 1950s.
The film skillfully interweaves archival clips from interviews with Highsmith and famous film adaptations of her work with stories from her relatives and lovers. Gwendoline Christie ("Game of Thrones") reads excerpts from Highsmith's work.
Too often watching documentaries of talented, deceased icons is deadly. You feel like you're entombed in lifeless talking heads and stagnant images.
You don't have to worry about "Loving Highsmith." Its talk and images make Highsmith's story come alive.
As the film makes clear, Highsmith was quite "loving." She had many lovers – in New York, England, France and Germany. Despite trying to cure herself with analysis, Highsmith sexually liked women. "Sexual intercourse [with men] is to me like steel wool to the face," she says.
Highsmith's mother, by the accounts of Highsmith herself, her family and her lovers, was a horror show. She told Highsmith that she was sorry she hadn't aborted her. When Highsmith was 14, her mother berated her for "making noises" like a "les."
New York had many gay bars in the 1950s, we learn from "Loving Highsmith." But homophobia was so rampant that you wouldn't get off at a subway stop near a bar out of fear that a straight friend, family member, or co-worker would see you going into a queer bar.
There is one problem with "Loving Highsmith." It soft pedals Highsmith's anti-Semitism and racism. It mentions Highsmith's prejudices only once: saying Highsmith in her old age reverted to the bigotry of her grandparents.
Highsmith's bigotry grew more virulent in her old age. But, though she had Jewish friends, Highsmith was anti-Semitic throughout her life.
This doesn't diminish Highsmith's literary achievement or iconic role in queer history. Anti-Semitism and racism were likely common in Texas where Highsmith was born and lived before moving to New York when she was six. "Loving Highsmith" is a thoughtful, informative documentary. It would have been more insightful if more attention had been paid to Highsmith's prejudices.
Even with this caveat, "Loving Highsmith" is a must-see documentary. It will send you racing to read the nearest Highsmith book at hand.
For Gaiman fans, 'Sandman' is a 'Dream' come true
Netflix series offers fantasy space where all feel welcome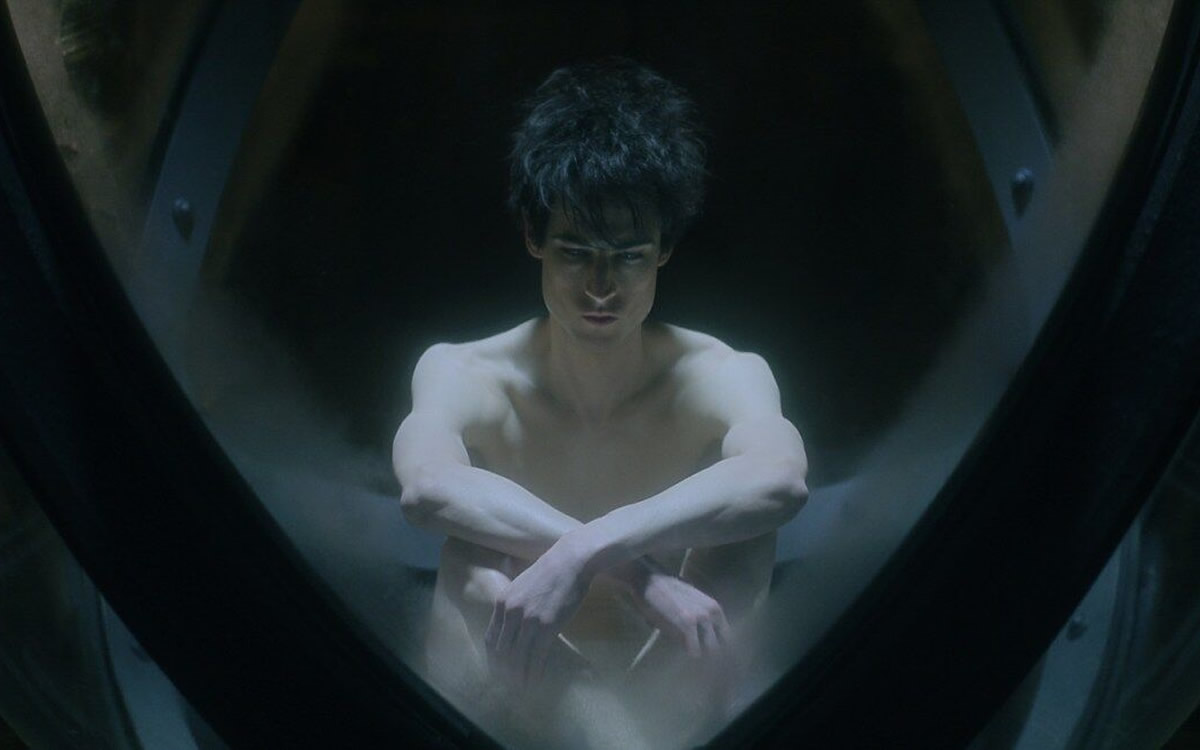 For the millions of fans who have embraced Neil Gaiman's "The Sandman" and its darkly beautiful, queer-inclusive mystical universe since it debuted in comic book form more than three decades ago, the arrival of a new Netflix series based on it is a very, very big deal – even if, for the uninitiated, it might be hard to understand why. After all, the streaming giant has already unleashed such a vast array of LGBTQ-friendly fantasy movies and shows that one more, welcome though it may be, hardly seems like anything new.
As any of the above-mentioned fans will quickly tell you, however, "Sandman" is not just any fantasy series. Initiated by DC Comics as a revival of an older comic book of the same name, it was handed over to Gaiman – then still a budding writer of comics with a few promising titles under his belt – with the stipulation that he keep the name but change everything else. The comic series he came up with went on to enjoy a 75-issue original run from 1989 to 1993, an era when an expanded literary appreciation for such works gave rise to the term "graphic novel", and it joined "Maus" and "Watchmen" among the first few comics to be included on the New York Times Best Seller List. Arguably more important, it also generated a huge and diverse fan following, and its incorporation of multiple queer characters and storylines has inspired subsequent generations of comic book creators to envision new and inclusive fantasy worlds of their own.
Despite that success, it's taken 33 years for it to finally be adapted for the screen. Beginning in the late '90s, attempts were made to develop "The Sandman" for film, but though a few scripts initially managed to win Gaiman's approval, creative differences inevitably led to a dead end, and the Hollywood rumor mill began to buzz that the story was ultimately "unfilmable" – until 2019, when Netflix and Warner Brothers (parent company to DC Comics) officially reached a deal to bring it to the screen as a series, with Gaiman fully on board and a creative team in place that was determined to faithfully adapt the much-loved original for a contemporary audience.
The show that came from that decision, which premiered on Netflix Aug. 5, makes it clear that the long wait was more than worth it.
"The Sandman" of the title refers to the story's leading figure – Dream (known also as Morpheus, among other names), one of seven elemental siblings whose mystical realms overlay and intertwine with the human world. As ruler of the dream world, he holds hidden power over all mankind – until a human sorcerer manages to trap him and imprison him on Earth for more than 100 years. Finally freed, he returns to his kingdom to find it in disarray, and he sets out to restore order and undo the damage done – a quest that will require him to enlist the aid of numerous (and sometimes less-than-willing) allies, both human and immortal, to save the cosmos from a chaotic force that has been unleashed in his absence.
Like any good myth cycle, it's both an epic story and an episodic one, making it a much better fit for the long-form storytelling capacity of series television than for any of the one-off film adaptations that it almost became. In his sweeping, unapologetically allegorical saga of the ever-dueling forces within our human psyche, Gaiman uses broad strokes in composing his plot, recycling and reinventing timeless motifs and themes while relying on our comfortable acceptance of the familiar tropes of myth and magic to get us all on board; the narrative is a massive structure, but it's not hard to follow the basics. Where "Sandman" becomes complex – and exceptional – is in the details Gaiman gave himself room to explore along the way, the human moments caught in between the monumental cosmic drama.
It's these parts of the story that have made his graphic novel iconic, more even than its gothic melancholy or its layered personification of primal forces into complex human archetypes; it's there, too that he was able to explore a broad and diverse range of human experience, including many queer characters in a time when comic book literature was far from a queer-friendly space. It's these things that made Gaiman's comic a touchstone for a wide spectrum of fans – and they would have been the first things that would have been jettisoned had any of the potential "Sandman" films seen the light of day. Because Gaiman has held out for so long to make sure it could be done right, series television has finally given him the chance, as co-creator and co-executive producer (alongside David S. Goyer and Allan Heinberg), to make it happen.
The big-budget Netflix production values certainly help, too, allowing the striking visual aesthetic of the comic – in which even the horrific can be exquisitely beautiful – to come thrillingly alive. The show's many baroque and gruesome deaths bear testament to that, as does a fourth episode sequence when Morpheus's quest requires him to descend into a Hell that evokes the macabre beauty of Dore's illustrations for Dante's "Inferno," the very landscape itself made up of the writhing and tormented souls of the damned. The artfulness of this show's scenic design lingers in the memory, appropriately enough, like images from a dream.
Still, it's all just scenery without the players, and "Sandman" assembles a top-drawer cast capable of bringing Gaiman's characters to life with the level of depth they deserve. Tom Sturridge makes for a compelling leading figure, capturing the titular character's complex mix of coldness and compassion without ever losing our loyalty; he's supported by an equally talented ensemble of players, including heavyweight UK stalwarts like Charles Dance, Joely Richardson, David Thewlis, and Stephen Fry among a host of less familiar faces, and there's not a weak performance to be found among any of them.
As to whether the show's writing does justice to the original, different fans will surely have different opinions. The story has been remolded to fit the modern world, and many elements of the comic have been reconfigured in the process. This is particularly true in terms of representation; though queer characters were always a part of the "Sandman" universe, the comic debuted 34 years ago, and much has changed since then. In bringing the story to the screen, the author and the rest of the creative team have brought things up to date, bringing more nuance to its queer representation even as it expands it wider, and reimagining many of its characters to reflect a more diverse and inclusive vision of the world. Inevitably, these choices may upset some die-hard fans – there's already been the inevitable toxic outcry against the show's gender-swapping of characters and the decision to cast actors of color in roles originally depicted as white.
Still, for those who loved the original for providing a fantasy space where ALL could feel welcome – exactly the way Neil Gaiman intended it to be – it's hard to find a reason to complain.