If she was your girl, oh the things Peppermint would do to you
Performer talks love of Janet, new music, and political attacks on drag queens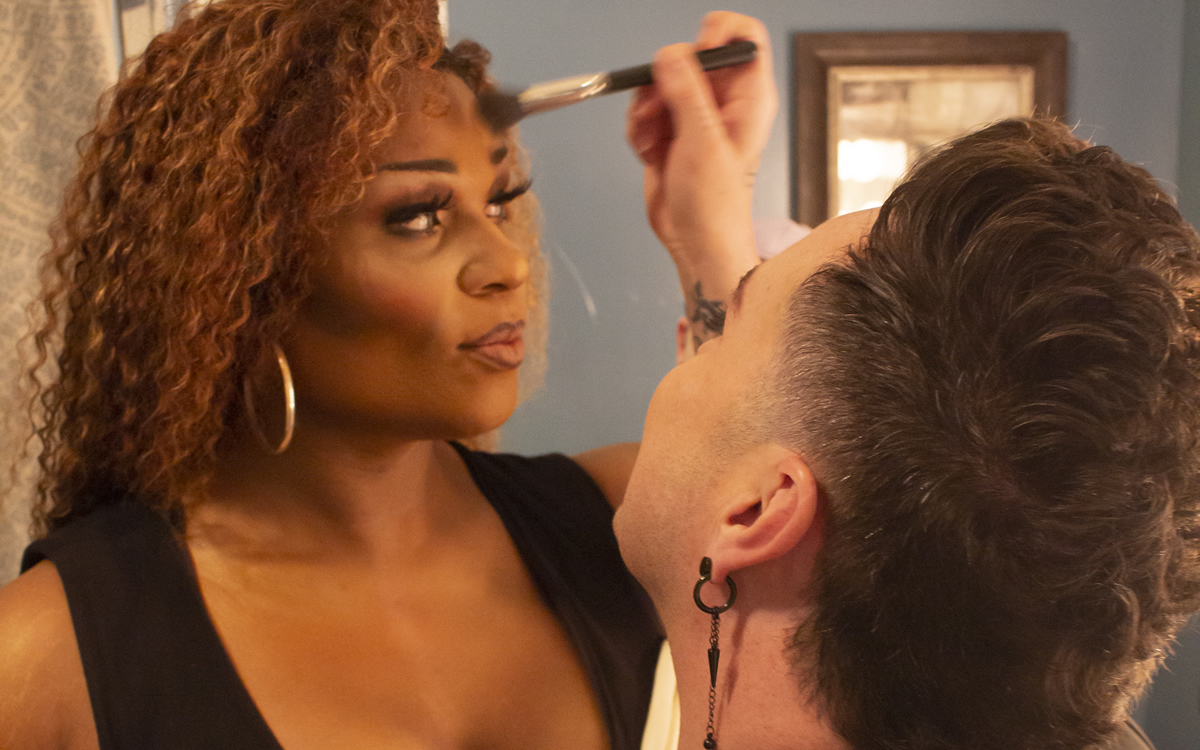 If she was your girl, oh the things she'd do to you. I'm not talking about Janet Jackson — I'm talking about Peppermint.
The "RuPaul's Drag Race" season 9 runner-up has parlayed that success into a diversified career in music, theater, LGBTQ advocacy, and more. From her work with RuPaul as the first out trans woman competitor on that hit show to her groundbreaking role in "Head Over Heels" as the first trans person to originate a starring role on Broadway, to her work as a GLAAD board member, Peppermint is a force in the LGBTQ movement.
She's not shy when asked about recent controversies involving Republican attacks on drag queens, such as Florida Gov. Ron DeSantis announcing he would pursue legislation making it illegal for a parent to take a child to a drag performance. In Arizona, the Trump-endorsed candidate for governor last month also attacked drag queens.
"I think the attacks are terrible and dirty," Peppermint told the Blade. "They are trying and succeeding in distracting us from protecting the most vulnerable of our population — trans children. The drag entertainers are adults and it's a fun celebratory scene that is inclusive of everyone and certainly not harmful. The only people supporting this are insidious and flat out lying or have probably never seen drag in real life."
Peppermint this week announced plans for a November tour of her new show and music. Specific dates are listed at the bottom of this article; visit peppermintonline.com for more information. 
But the main reason for a recent conversation with the Blade, was Peppermint's viral video recreation of Janet Jackson's iconic "If." The song was the second release from Jackson's 1993 "janet." album, peaking at No. 4 on the Billboard Hot 100 chart. Its accompanying video and choreography have proven timeless, influencing many other artists, including Peppermint. Her recent meticulous recreation of the video won tens of thousands of fans on YouTube and even led to a re-Tweet by Janet herself.
Jackson's video created a stir when it was released, revealing a bold and overtly sexual Janet that many fans weren't expecting. "If" features intricate choreography that depicted Janet grabbing the crotches of male dancers who simulated oral sex on her. The original video was also groundbreaking in its depiction of technologies that weren't invented in 1993, such as web cams and touchscreens.
"This song, the choreography is so iconic, professional dancers have seen it in other pieces over the years and it's been a blueprint for so many songs and videos by other artists," Peppermint said. "Just as people borrowed from Michael Jackson and 'Thriller.'"
Peppermint fell in love with Jackson's music following the release of "Control" in 1986 and says she learned all the dance routines over the years.
"There's something about the way her music and live performance is packaged and presented, it came off as memorable and iconic and forward thinking and progressive and made a big impact early on in high school," Peppermint said. "I learned the moves to 'If' immediately and remember every chance I got in high school and in summer camp, if you were around me you were not safe because you were learning the Janet moves, I would force everyone around me to do the routines."
Peppermint estimates she spent $30,000 on her "If" recreation and paid for it out of pocket. The video features 10 dancers with about 30 crew on set. It was filmed in one day and she says she studied all angles of the original performance to match the choreography. It took three takes to nail the iconic breakdown dance at the end of the song.
Angel Ayala created the costume; she hand-rolled the bones on the vest (Kim Kardashian recently purchased the original costume at auction for $25,000). Peppermint says she studied Janet's jewelry and replicated it, scouring the internet looking for similar pieces and ultimately making some by hand to match the originals perfectly.
"My look in replicating Janet's look, I wanted it to be as close as possible, which I nailed except for the six-pack abs," Peppermint said, "but I look sexy."
She noted the importance of finding talented dancers since every moment in the video is tightly choreographed.
"I wanted to update it a bit and make it as inclusive as possible with trans and nonbinary dancers, queer dancers, people of color, which is similar to the original video with its mostly Asian cast," she said.
She says "If" is, of course, her favorite Janet video; while her favorite Janet song is "Throb" and her favorite Janet tour is the "Velvet Rope."
Peppermint says she's never met her idol Janet, but hopes to one day, adding, "I did this for myself, it was a passion project." Will there be another Janet tribute video? Peppermint says yes, sometime next year, but declines to specify which video she plans to recreate next.
In the meantime, she's focused on her upcoming fall tour and her own original music about a breakup titled "Letter to my Lovers," a trilogy about the beginning, middle, and end of a relationship. "I wanted to do something that's a love letter to the trans community and letting people know you're deserving of love and deserve to hear a trans woman singing about love to some '90s R&B throwback."
And for those who haven't seen the Hulu rom-com "Fire Island," Peppermint stars in the film.
Peppermint tour dates:
November 2 @ Chop Suey – Seattle, WA
November 3 @ Hawthorne Theatre – Portland, OR
November 5 @ The Chapel – San Francisco, CA
November 7 @ Troubadour – Los Angeles, CA
November 20 @ City Winery – Atlanta, GA
November 23 @Evanston SPACE – Chicago, IL
November 27 @ Ardmore Music Hall – Philadelphia, PA
November 28 @ Brighton Music Hall – Boston, MA
November 29 @ City Winery – Loft – New York, NY
Meet the 'CEO of Everything Gay' who just bought the Abbey
Tristan Schukraft, who owns Mistr, takes over iconic LA nightclub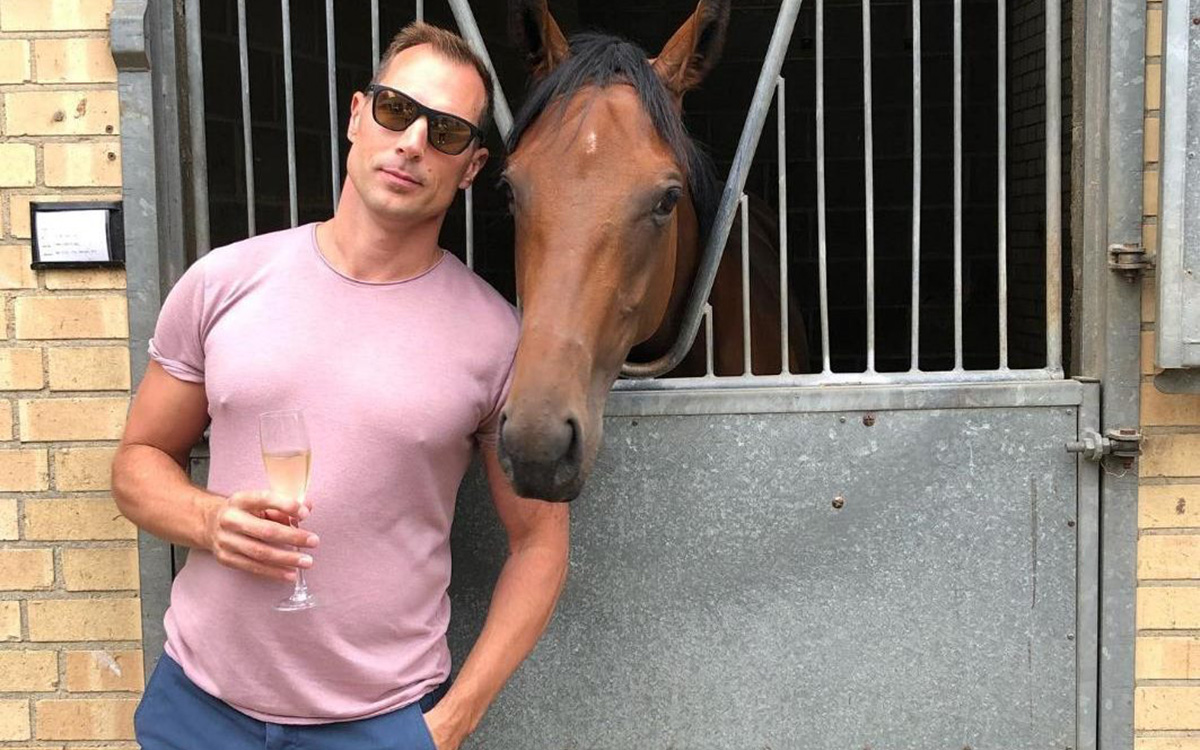 WEST HOLLYWOOD, Calif. — Tristan Schukraft laughs when I suggest he's building a gay empire, but he doesn't deny it. 
When it was announced last month that the owner of the iconic Abbey and Chapel nightclubs in Los Angeles had entered into an agreement to sell the business to Schukraft, it seemed like a strange move for the jet-setting tech CEO.
But the portfolio he's building – founder and owner of the telemedicine app for gay men Mistr, owner of the queer nightclub Circo and Tryst Hotel in Puerto Rico – appears to be bent toward Hoovering up more pink dollars by getting involved in an ever wider section of queer life.
The Los Angeles Blade spoke to Schukraft at The Abbey during its annual tree-lighting fundraiser for the Elizabeth Taylor AIDS Foundation about what he plans to do with the storied nightclub, and how he became one of America's most visible gay moguls.
This interview has been edited for length and clarity.
BLADE: Why the Abbey?
SCHUKRAFT: Well, I wanted to make sure it stayed in the hands of the gay community. You know, it's an institution. It's a cornerstone of West Hollywood gay life, but more importantly, it's I think it's a cornerstone of the gay community far beyond West Hollywood, right?
BLADE: Looking at your background in tech companies, your recent shift into the nightclub and hospitality industry seems like a bit of a left turn.
SCHUKRAFT: You know, I've been drinking here for a long time. So now, after all that investment, I'm actually gonna start getting money back. I basically bought it so I can get free drinks.
You know, at the end of the day, I'm an operations guy. I'm a technology guy. I own hotels. With hotels, you have bars and restaurants, so it's not too far off the track. It's a little off track. Why not? Right?
You know, after watching "The Birdcage," I always wanted my own hotel [like Robin Williams's character in the 1996 film] and somebody shattered my dreams the other day by telling me it was a nightclub. I'm like, what? It was a nightclub? And then I watched it, and it's true, it was a nightclub. So, now I have a nightclub. Yeah, so it all started with "The Birdcage."
BLADE: You're known for being a disrupter of the things that you invest in. Is there a disruption plan for the Abbey, or for Weho? Are you planning to change things here?
SCHUKRAFT: Not a major disruption here at The Abbey. I'm gonna put my touches on it. But yeah, it's a pretty well-oiled machine. We're definitely going to focus on our values of being LGBTQ. I got some ideas for new nights and I definitely want to make it an epicenter of the gay community. And I think there's opportunities to take it beyond West Hollywood.
BLADE: Can you give any kind of sneak peek at what you're thinking?
SCHUKRAFT: East Coast. That's your sneak peek right now. East Coast.
I think you'll see in a couple months what I'm gonna do with the Abbey. But you know as far as taking it outside of West Hollywood, I see there's opportunities on the East Coast right now.
I think that's where David [Cooley, the founder and current owner of The Abbey] and I really we both appreciate the value of The Abbey brand. I think it's world famous, right? It's the biggest gay bar. It's one of the longest lasting. Obviously you have the Stonewalls of the world. But this is like a bar where people go on a regular night versus a tourist attraction. Maybe for some it's a tourist attraction, but I mean, it really is an institution. It's a community gathering point. It's a name that people recognize that we can bring into other communities.
BLADE: Do you have any plans to put a hotel somewhere here?
SCHUKRAFT: [Laughs] People are like, "Are you gonna paint it blue for Mistr?" Or, "You're gonna make it a hotel?" But no, we're not building a hotel here. That would be terrible to build. I mean build a hotel and Abbey would be out. I don't think the Abbey's ever closed in 33 years, besides COVID. Minus that, it's never closed for construction. You know, when David did his expansion, it was always open.
I was looking at those old photos and I'm like, oh my God, I remember the wall of candles. I've been coming here a very long time.
So you're more or less like keeping the same sort of operation going here, keeping the team in place?
The team, I mean, I think that's what kind of really makes The Abbey unique. It's like a place where everybody knows your name.
When I bought the hotel in Puerto Rico, obviously I don't know anyone. Buying here. I'm like, oh, yeah. I know Todd. I know everybody, right? Not everybody, but a majority of people. And I think that's why people come here. Because it's their staple. They go every Sunday. They know they have their favorite bartender. So, you know, everybody will be kept in place, no changes to personnel.
BLADE: You gave an interview to Authority Magazine where you said you promised your partner that you wouldn't be starting up any new businesses. How did you get him on board with jumping into becoming a WeHo nightlife impresario?
SCHUKRAFT: I broke that promise two or three times since I said that. I mean, no, I just buy him gifts to make him happy.
I work long hours, right? And he's like, I don't know why.
BLADE: You've created and run several tech companies. How did you get started in that business? Where did that money come from?
SCHUKRAFT: I started my very first company at 21 with a $10,000 loan. I was living in Hong Kong at the time. I think my father really wanted me to come back [to California]. My dad's a corporate guy, not a big risk taker, but he's like, 'I'll give you $10,000 to start your company.' It wasn't enough to start the company, so I imported 437 Razor scooters and I thought I was gonna sell out in two weeks. It was very popular at the time – this is like 23 years ago. It took me six and a half weeks. I was selling them out of my truck. I went to every swap meet in Southern California. Sold the last six on Christmas Eve and learned a couple lessons in business from that. But with the money I made from selling those scooters combined with the loan, I started my first company, which was like an Expedia for airline personnel.
And then I got into e-ticketing, and at that time, I didn't know how to turn on the computer. So, I really surround myself with people that know what they're doing, that are experts. So, do I know how to run a bar? No, but I'm an operations guy and I hire the talent to make it happen. That's how I got started and I built that company and others along the way.
BLADE: Other than that first $10,000 loan from your parents, you're basically self-made then?
SCHUKRAFT: Yeah. You know, I looked for investment. I did end up raising $18 million for my second company, but I put in a lot of money. I mean at 25, my first company was going really well, and there was this e-ticketing mandate and I said, oh there's a real opportunity here. And I had a home and was doing good for a 25-year-old, and I kind of leveraged it all. And I thought, "Oh my God, what did I do? I just fucked up my whole life. Why did I do this?" Anyways, I got that first investor, got that first client, and it just kind of took off from there.
BLADE: And now with Mistr, The Abbey, your Puerto Rico clubs, are you starting a gay empire?
SCHUKRAFT: The CEO of Everything Gay, yes. I have a few more things. You know, all the businesses are very complementary, right? So, you come to The Abbey, then you go to the Tryst Hotel or Circo in Puerto Rico, and obviously all of the people that come here or the Tryst, they're all perfect candidates for Mistr. So yeah, so it looks a little weird. But it is very complementary to our various business units
Film about queer icon to premiere in Virginia
'Slayed: The Untold Story' playing at Arlington Cinema and Drafthouse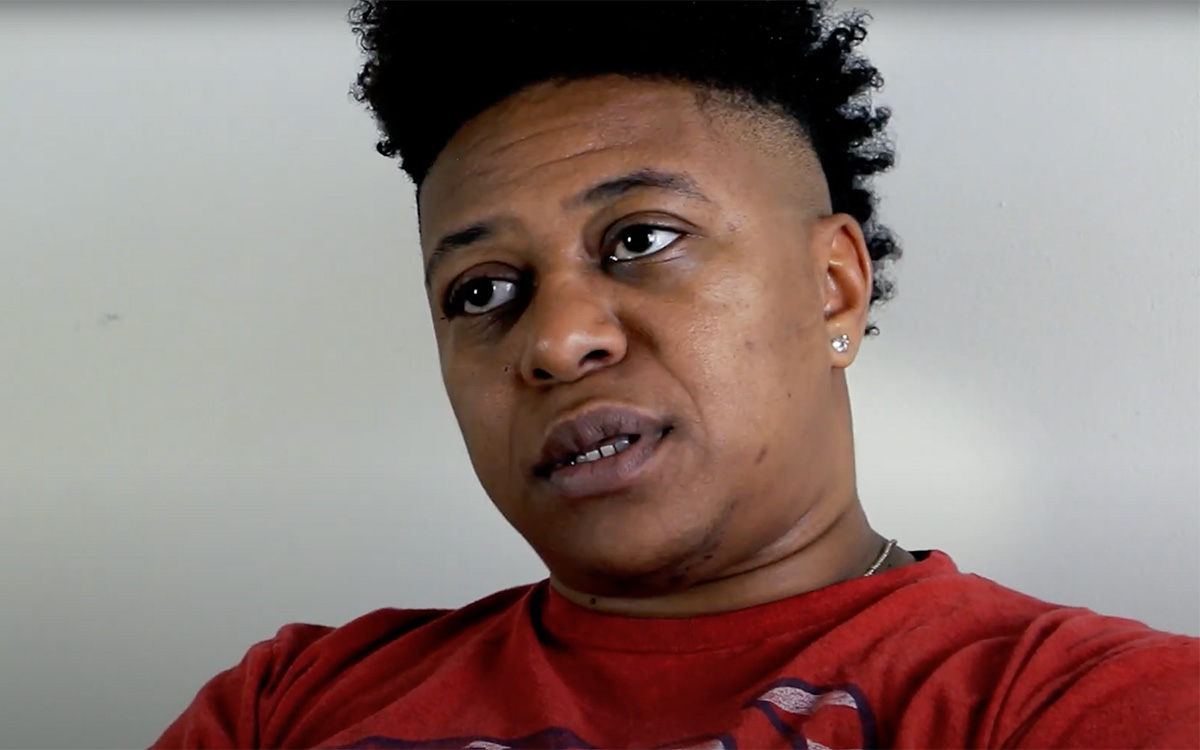 The film premiere of "Slayed: The Untold Story" will be on Tuesday, Dec. 12 at 6 p.m. at Arlington Cinema and Drafthouse.
The film is a riveting documentary that charts the audacious journey of Kai 'Stud Slayer' Brown, a fearless queer icon who shattered taboos about Black masculine women in an unforgiving era.
Following the screening there will be a discussion panel and question and answer session. Tickets are $15 and can be purchased on Eventbrite. 
Gay Men's Chorus is here with Christmas cheer
Holiday singalong held at Hotel Zena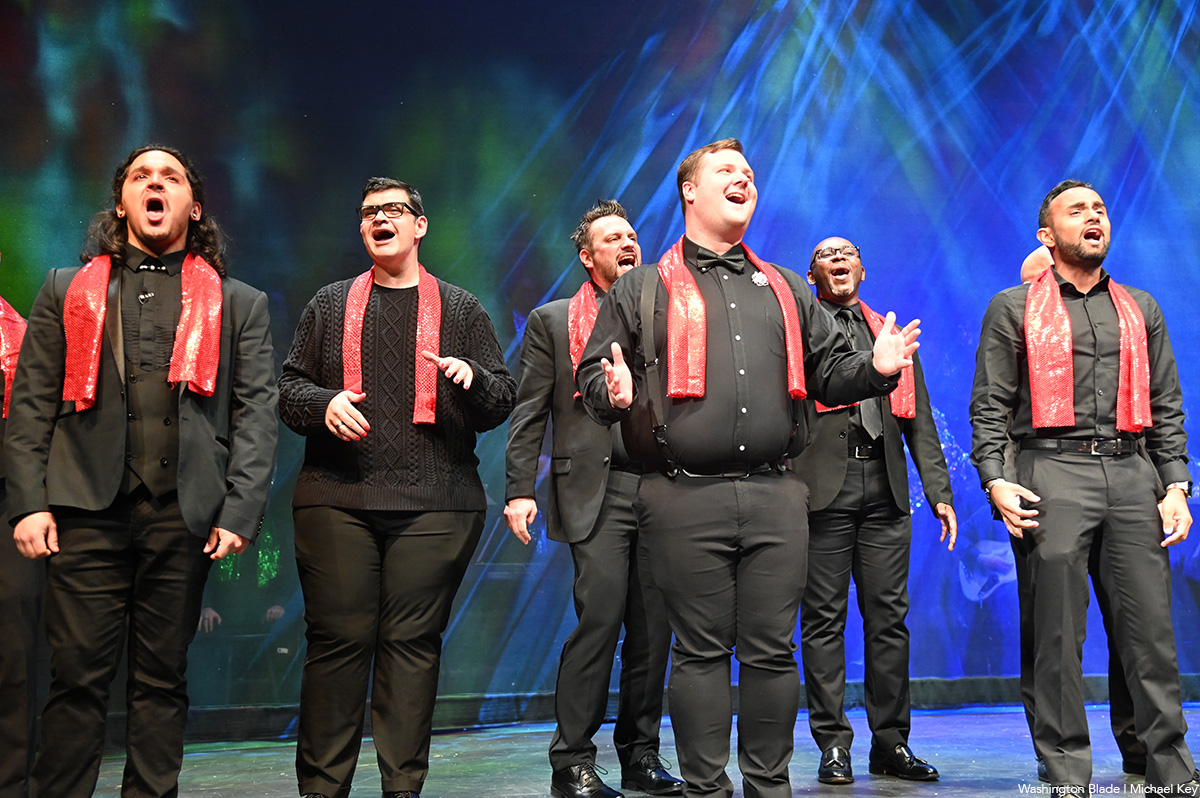 The Gay Men's Chorus of Washington will host a holiday singalong on Tuesday, Dec. 12 at 5 p.m. at Hotel Zena.
The event will begin with drinks in the Hotel Zena bar followed by the singalong. Tickets start at $10 and can be purchased on Eventbrite.