Transgender Cuban woman's 14-year prison sentence upheld
Brenda Díaz participated in an anti-government protest on July 11, 2021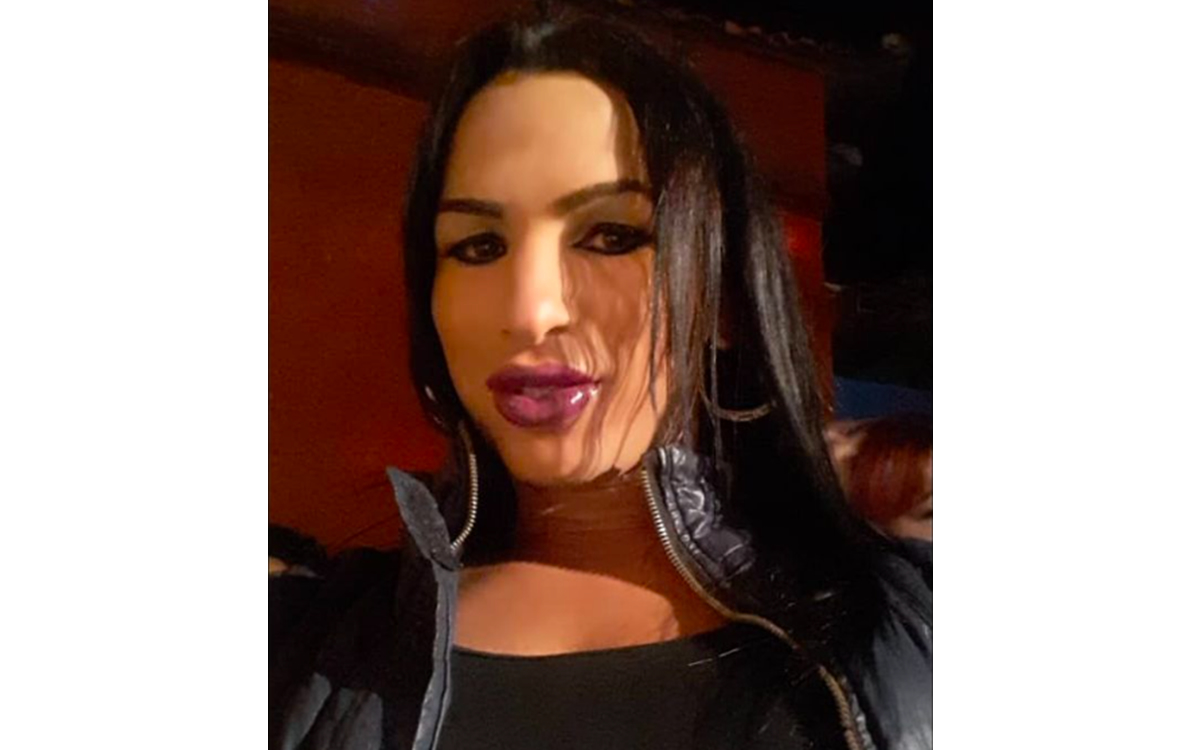 Cuba's highest court has upheld the 14-year prison sentence that a transgender woman with HIV received after she participated in an anti-government protest in July 2021.
Tremenda Nota, the Washington Blade's media partner in Cuba, notes Brenda Díaz was arrested in Güira de Melena in Artemisa province on July 11, 2021.
The Güira de Melena protest was one of dozens against the Cuban government that took place across the country on that day.
A Havana court earlier this year sentenced García to 14 years in prison. She appealed her sentence, but Agencia EFE reported the People's Supreme Court on Wednesday upheld the sentence.
The court, according to Agencia EFE, determined García's sentence was "legal, just" and rational." The U.S. Embassy in Cuba on Thursday condemned the decision and its ruling that upheld the 15-year prison sentence that journalist Jorge Bello Domínquez received after he participated in the July 11 protests.
"We condemn the confirmation of the discriminatory and unjust 14- and 15-year prison sentences for Brenda Díaz and journalist Jorge Bello Domínguez for their participation in the July 11 (protests) that were announced yesterday," tweeted the embassy.
A State Department spokesperson last month told the Washington Blade the U.S. is "very concerned about the well-being of Brenda Díaz, especially given reports that she is being held in a men's prison and is not receiving appropriate medical treatment."
The embassy on Thursday reiterated these concerns.
"We express our deep concern over Brenda's health and the treatment that she is receiving in prison," tweeted the embassy. "We call upon the Cuban government to unconditionally release Brenda, Jorge and everyone who has been unjustly detained."
The tweet ended with the hashtag "Prisoners, why?"
Transgender woman remains in prison two years after protesting against Cuban government
Brenda Díaz among hundreds arrested on July 11, 2021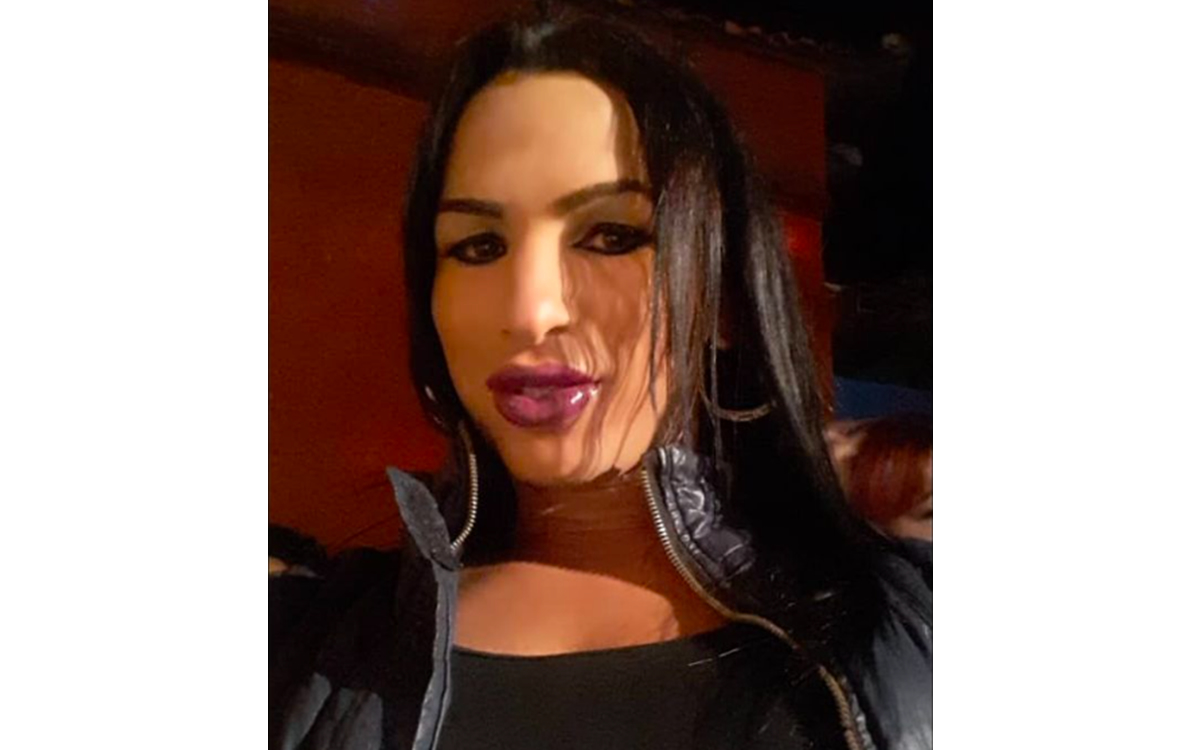 A transgender woman with HIV who participated in an anti-government protest in Cuba on July 11, 2021, remains in prison two years later.
Authorities arrested Brenda Díaz in Güira de Melena in Artemisa province.
The Güira de Melena protest was one of dozens against the Cuban government that took place across the country July 11, 2021. Díaz is among the hundreds of people who were arrested during the demonstrations.
A Havana court last year sentenced García to 14 years in prison. She appealed her sentence, but Cuba's People's Supreme Court upheld it.
Yoan de la Cruz, who is gay, used Facebook Live to livestream the first July 11 protest that took place in San Antonio de los Baños in Artemisa province. The same Havana court that sentenced Díaz condemned De La Cruz to six years in prison, but he was released in May 2022 and placed under house arrest for five years.
Mariela Castro, the daughter of former Cuban President Raúl Castro who directs the country's National Center for Sexual Education, earlier this year during an interview with Agencia EFE dismissed reports that Díaz continues to suffer mistreatment in prison. The U.S. State Department has repeatedly urged Cuban authorities to release Díaz and others who participated in the July 11 protests.
"Today, we mark two years since tens of thousands of Cubans across the entire island raised their voices for their fundamental freedoms," said Secretary of State Antony Blinken on Tuesday in a statement. "The United States stands in solidarity with those in Cuba who continue to desire a free democracy where their voices are heard, their businesses prosper and their children can achieve a brighter future." 
"The world will not forget those who bravely made their voices heard in the face of extreme repression, including the more than 700 individuals who remain in Cuban jails, condemned to prison sentences ranging up to 25 years for exercising their freedoms of expression and peaceful assembly," added Blinken.
Florida Congresswoman Debbie Wasserman Schultz is among the American lawmakers who also acknowledged the second anniversary of the July 11 protests.
"Two years ago today Cubans marched to demand their freedom," said the Florida Democrat in a tweet. "Those calls cannot go unanswered. We must stand strong against the regime until they free political prisoners and respect human rights."
Miami Mayor Francis Suarez, a Republican presidential candidate who is of Cuban descent, in a tweet noted the "largest protest for freedom in Cuba began two years ago today." Suarez also said the Biden administration "ignored their pleas for help."
"As president, I would have a message to the oppressors of Cuba — freedom is coming," tweeted Suarez.
Barbados' colonial-era sodomy law struck down
Ruling 'a pivotal moment for equality' for all Barbadians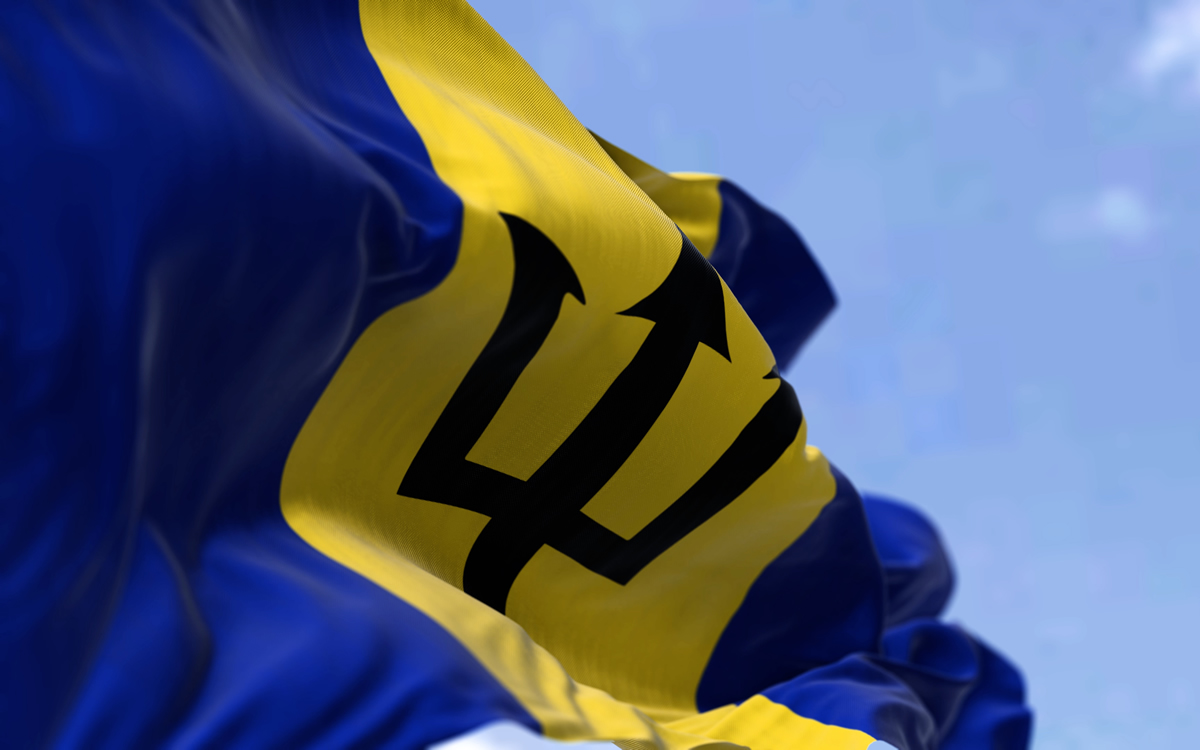 The Barbados High Court on Monday struck down a colonial-era law that criminalized consensual same-sex sexual relations.
The ruling specifically struck down Sections 9 and 12 of the Barbados Sexual Offenses Act.
Men who were found guilty of engaging in consensual same-sex sexual relations under Section 9 could have faced up to life in prison. Men and women who were convicted of violating Section 12 could have faced up to 10 years in prison.
The London-based Human Rights Trust in a press release noted Equals, an LGBTQ and intersex rights group in Barbados, and the Eastern Caribbean Alliance for Diversity and Equality challenged the law on behalf of two local activists.
"Today's ruling is one step, one action of many impacting the LGBTQ+ community of Barbados," said one of the plaintiffs in the Human Rights Trust press release. "As it resonates with me, I already know there is more work to be done. We will continue on together."
The other plaintiff in the press release said the ruling is "a pivotal moment for equality for all Barbadians and one more step in the journey towards more inclusivity for LGBT citizens."
"This will definitely mean that I and my community can navigate life with just a little more ease and comfort, in the knowledge that Barbados has taken a step to understand us and respect us," they said.
Judges earlier this year struck down colonial-era sodomy laws in St. Kitts and Nevis and Antigua and Barbuda.
The Belizean Court of Appeal in 2019 upheld a ruling that struck down the country's sodomy law. A judge on the Trinidad and Tobago High Court in 2018 struck down its statute that criminalized consensual same-sex sexual relations.
The Inter-American Commission on Human Rights last year in a landmark decision said Jamaica must repeal its sodomy law. Then-British Prime Minister Theresa May in 2018 said she "deeply" regrets colonial-era criminalization laws the U.K. introduced.
Donnya Piggott, an activist from Barbados, is the co-founder of Pink Coconuts, an online platform for LGBTQ and intersex travelers. Piggott is also Open for Business' Caribbean Campaign lead.
Piggott in a statement said the Barbados ruling is "a long time coming, and the advocacy journey has been arduous."
"We're thankful to all the advocates who worked hard on this," said Piggott. "It's beautiful to see Barbados' step towards inclusion and we hope it signals to other Caribbean islands that our people only stand to benefit from decriminalization as well as other inclusive laws and the economic opportunities it brings for the entire region."
The Associated Press reported the Barbadian government has not said whether it will appeal the ruling.
Court orders Aruba, Curaçao to extend marriage rights to same-sex couples
'The right to same-sex marriage has been established'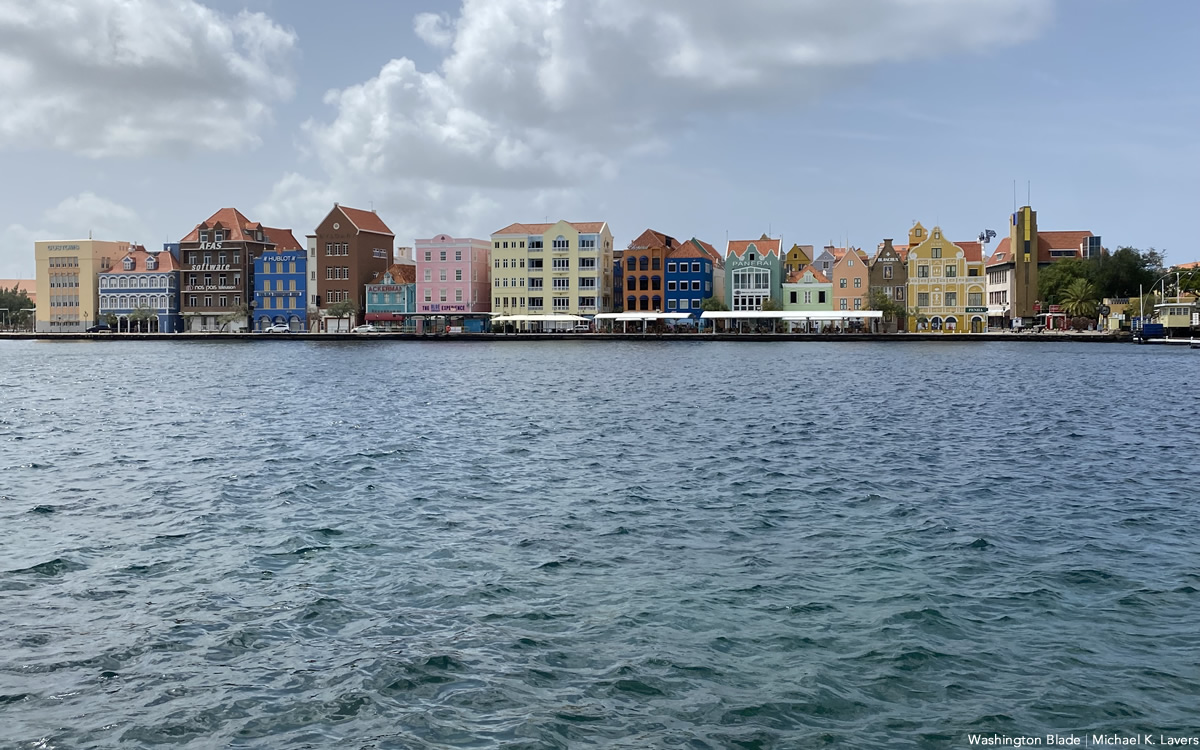 A court on Tuesday ruled Aruba and Curaçao must allow same-sex couples to marry.
The Joint Court of Justice of Aruba, Curaçao, Sint Maarten and of Bonaire, Sint Eustatius and Saba that has jurisdiction over three constituent countries (Aruba, Curaçao and Sint Maarten) and three special municipalities (Bonaire, Sint Eustatius and Saba) within the Netherlands issued the ruling in two marriage equality cases that Fundacion Orguyo Aruba and Human Rights Caribbean in Curaçao filed on behalf of two women who want marriage rights in Aruba and Curaçao.
"The court has come to the conclusion that excluding same-sex marriage is in violation of the prohibition of discrimination and incompatible with state regulations," reads the ruling, according to the Curaçao Chronicle, an English newspaper in Curaçao.
Same-sex couples have been able to legally marry and adopt children in Bonaire, Sint Eustatius and Saba since 2012.
Same-sex couples cannot legally marry in Aruba, Curaçao and Sint Maarten. The countries, however, must recognize same-sex marriages from the Netherlands, Bonaire, Sint Eustatius and Saba.
The Court of First Instance in Curaçao on Sept. 13, 2021, ruled the lack of marriage rights for same-sex couples violated the country's constitution. Prime Minister Gilmar Pisas' government appealed the decision in the Human Rights Caribbean case.
Aruba's registered partnership law took effect in September 2021. Accion 21, a centrist party that openly gay Sen. Miguel Mansur chairs, in June introduced a marriage equality bill.
Janice Tjon Sien Kie of Human Rights Caribbean on Tuesday told the Washington Blade during a telephone interview the ruling could take effect as early as March 7 if the Curaçaoan government does not appeal it to the Dutch Supreme Court in The Hague.
"As of March 7, Curaçao has marriage equality," she said. "If they (the government) go into appeal, it would only cause a delay of approximately 18 months."
Mansur and Melissa Gumbs, an openly lesbian member of the Sint Maarten Parliament, attended the LGBTQ Victory Fund's International LGBTQ Leaders Conference that took place in D.C. this past weekend.
"Essentially the right to same-sex marriage has been established by the appeals court in both Curaçao and Aruba," Mansur told the Blade on Tuesday.
Mansur noted the ruling does not address adoption rights for same-sex couples. He told the Blade on Wednesday he does not expect the Aruban government to appeal it, and the Advisory Council will receive the marriage equality bill on Dec. 16.
Gumbs, who founded the center left Party for Progress in Sint Maarten in 2019, on Tuesday told the Blade there "is precedent now within the Caribbean part of the kingdom (of the Netherlands) that it's not right to withhold same-sex marriage rights from people." Gumbs added her party plans to introduce a marriage equality bill in Parliament.
"That's something that we will be using," said Gumbs, referring to the ruling.
Cuba, Puerto Rico, the U.S. Virgin Islands, St. Martin, St. Barthélemy are the other jurisdictions in the Caribbean in which same-sex couples can legally marry.