Team Rayceen Productions celebrates 8th anniversary
Group members, supporters reflect on the past and look to future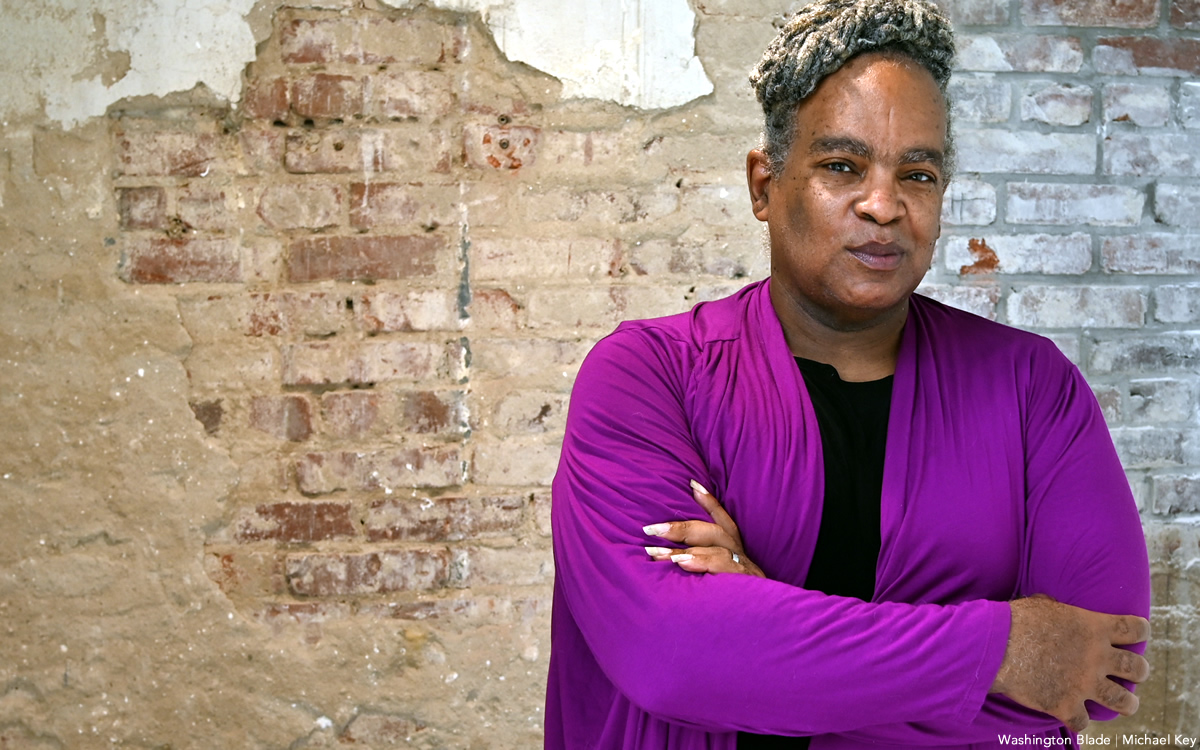 Team Rayceen Productions — which helps facilitate an array of local LGBTQ-centered programming, including live events, performances and partnerships from collaborators and Pride celebrations — is commemorating its eighth anniversary this month. Rayceen Pendarvis, the self-described "Queen of The Shameless Plug, the Empress of Pride and The Goddess of DC," is a veteran emcee and lifelong Washingtonian. The team's other members are Zar, creative director, producer and founder, Niqui, booking agent and brand manager, and Krylios, event host and co-emcee.
In honor of the group's August anniversary, the Blade sat down with Team Rayceen Productions and some of its frequent collaborators to discuss the group's history, significance, and future.
The central members of Team Rayceen Productions met its namesake at different times and places, and the group's members have shifted over time before the current "core four" assembled. According to Pendarvis, the team's mission arose from the queer spaces where its members made their introductions, since "we all met each other in wonderful safe spaces and safe places, and out of that rose that need to uplift, motivate and inspire the community on the next level."
Niqui, who came to the team from "The Ask Rayceen Show," said that working on the monthly event "was life changing and empowering for me personally, because seeing Rayceen living not just truthfully, but sharing wholeheartedly what makes her who she is, really helped to free my soul and my spirit."
Krylios, the youngest member of Team Rayceen Productions, said that while he was not there for the group's founding, its clear sense of purpose and familial warmth drew him in.
"One of the greatest core concepts of Team Rayceen is community, is family," Krylios said. "As someone who was trying to find their way in not only a new space and a new community, but specifically the queer community in D.C., going to 'The Ask Rayceen Show' and becoming involved in Team Rayceen Productions was very important to me."
For GiGi Holliday, a burlesque performer and regular guest on "The Ask Rayceen Show," appearing at the event was a kind of "rite of passage" that quickly turned into an annual tradition.
"I felt like every year, I had to, in the sense of 'I need to come home,'" Holliday said. "You have to have a family reunion once a year, right? That's why I have always done it once a year and will continue to do so."
Sylver Logan Sharp, a singer and longtime collaborator with Team Rayceen Production, emphasized Rayceen's unique ability to foster people's talents.
"The things I'm good at were nurtured, and they were cultivated, and they were honed, and they are still right now. Rayceen [does] that for the community — you and your entire team do the very same thing — you give people a platform. And nothing is more important right now than a safe place," Sharp said. "You create that, and you also initiate inspiration in people that otherwise might not have it."
Over and over, collaborators remarked on the group's blend of familial warmth and comfort with the challenge to grow.
"Our gifts are called upon. When you join the family of Team Rayceen, you're going to get called on, but whatever your gifts might be — whether people know about them or not — it's a really great chance to just step up to the plate," singer-songwriter Desiree Jordan said. "You become a better person as a result of being within this family and within this community."
According to its members, the future of Team Rayceen Productions is bright. While the pandemic halted live performances and moved content creation online, Niqui shared that it was also an opportunity for the team to plan its next steps.
"Oddly enough, the pandemic caused us to really focus and think. When you're doing, doing, doing, you don't really have an opportunity to future-cast, and so those two years were a turbo boost for us because they forced us to have to say 'Okay, how do we want to focus our energy, what changes do we want to see in the world?' And the world was changing at the exact same time."
Although "The Ask Rayceen Show" recently wrapped its 10th and final season, Zar said that the team's horizons have always been broader than that monthly event.
"What we have done and continue to do is create safe spaces. We create spaces for healing and celebration… we create spaces for voter registration, for community organizations and entrepreneurs; we create intergenerational spaces," Zar said. "We create diverse spaces which honor and respect Black LGBTQ people who have been centered in so much of what we've done from the beginning — so I think we've done a good job of both expanding our base and not forgetting how we got here."
In the future, Team Rayceen Productions is looking to increase the scale and ambition of its creative projects and to reach a wider international audience. However, as they ramp up operations, Rayceen re-emphasized the team's commitment to its community, even when that means taking a pay cut.
"In my 40 plus years getting here, I have done so much stuff free I should be a millionaire," Pendarvis said. "But my riches come from the community, come from people when they say thank you, when people hug me … those things that are priceless, that money can't buy."
"We know that, yes, we should be paid a lot more money than what we get. But when people come to us with a small budget or large budget, we take those lemons and make lemonade … creating an experience that you will never forget. When you see or hear Team Rayceen mentioned, whispered or read about, you will know that experience is unforgettable."
For Team Rayceen Productions, this ambition for growth comes from the desire for representation. As a platform and safe space for LGBTQ people — especially Black LGBTQ people — the group reiterated the importance of telling these stories in the face of an increasingly regressive political climate.
"You know how important representation is — being able to see oneself represented, to see similar stories represented in different, unique ways that have not been done before. Because as things continue to change and things continue to evolve, sometimes things also regress," Krylios said. "It's important to have certain stories still being represented and being put to the front, and new stories, different stories, being done in that way, so that we keep the importance and we keep the visibility of how certain decisions being made affect people in real life."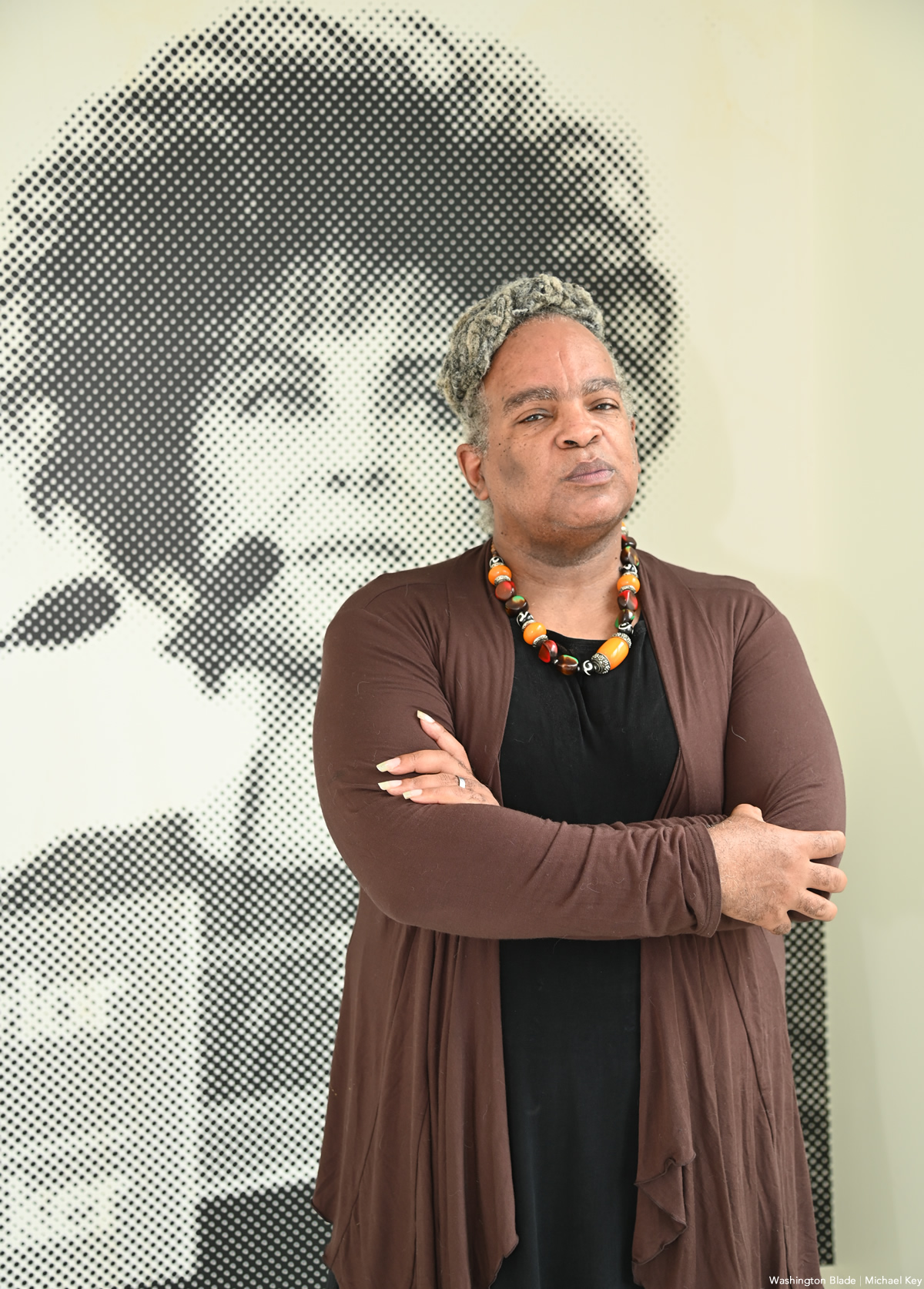 DC Different Drummers Jazz Band to perform 'Oasis'
Performance by combo '2nd Independence' scheduled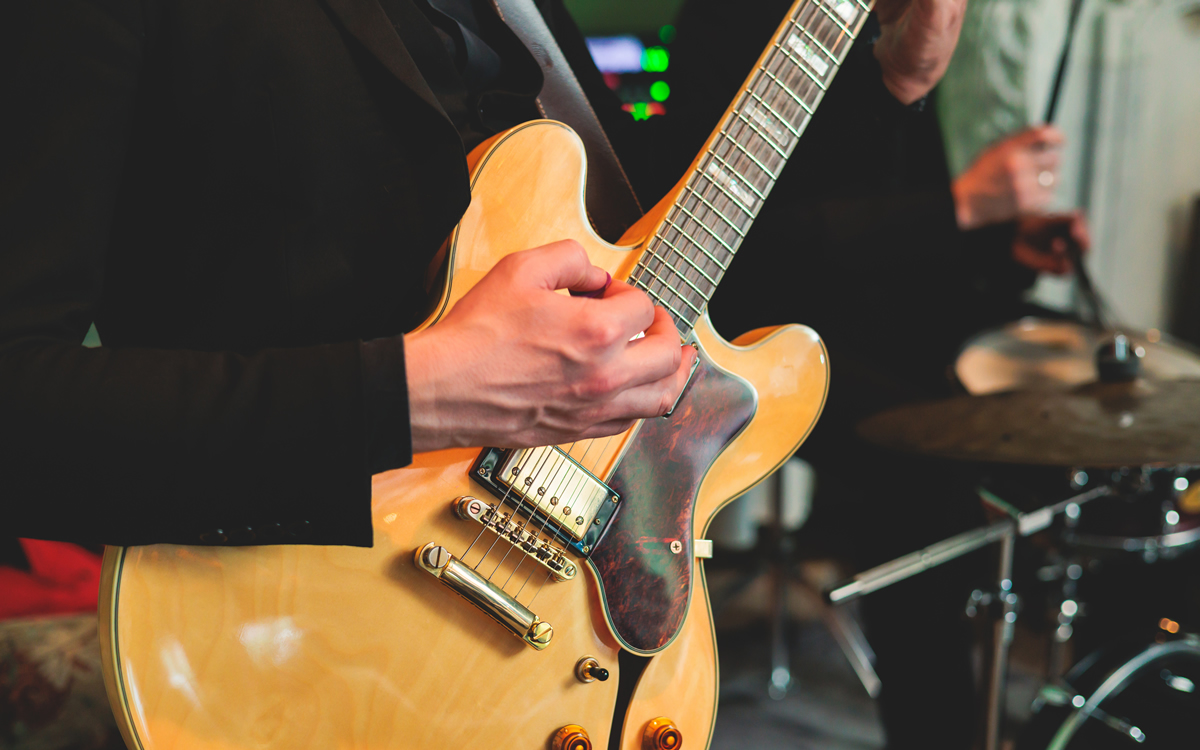 The DC Different Drummers Jazz Band will perform on Sunday, Oct. 16 at 3 p.m. at Martin Luther King Jr. Memorial Central Library.
This concert, titled "The Oasis," will feature the 20-person big band playing jazz pieces in a variety of styles, from swing to bossa nova to jazz fusion and more. There will also be a performance from the improvisational jazz combo, 2nd Independence.
Admission is free and more details are available on the event's website. 
Smithsonian Zoo programming is back
Family-friendly Halloween event begins Oct. 28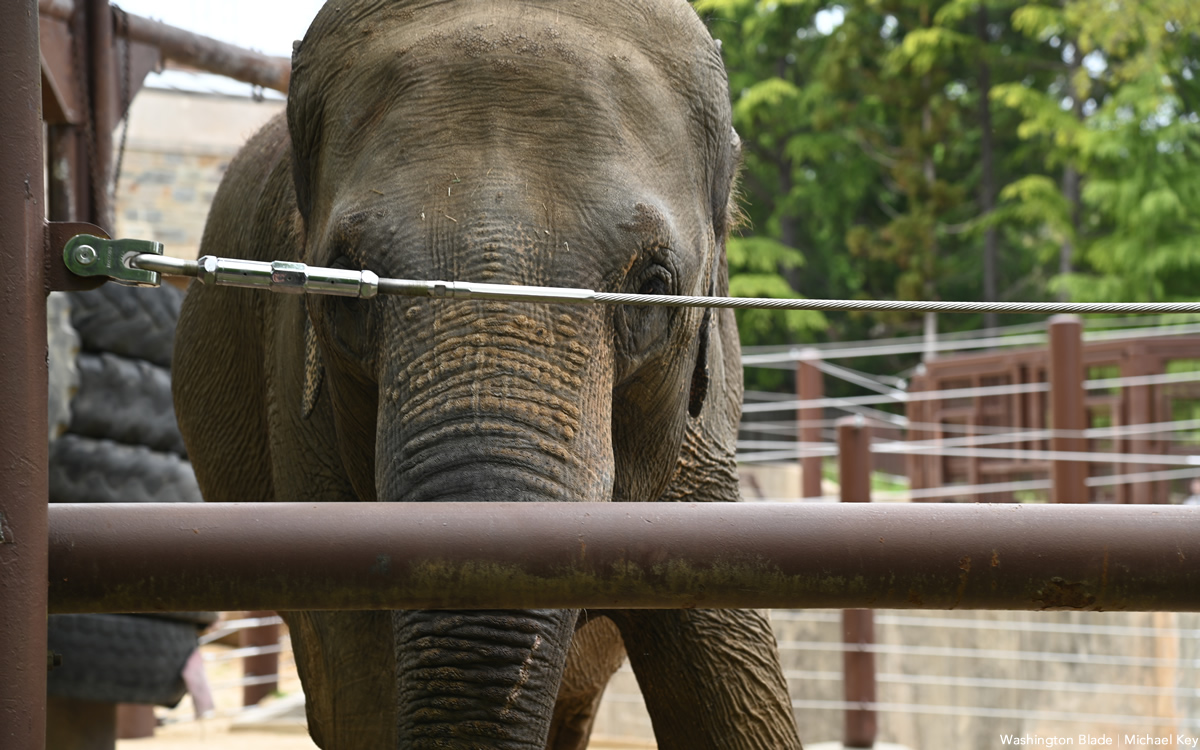 The Smithsonian National Zoo and Conservation Biology Institute will host "Boo at the Zoo" starting on Friday, Oct. 28 at 5:30 p.m.
This is a family-friendly Halloween event that includes special after-hours access for animal viewing at the Elephant Community Center, Small Mammal House, Reptile Discovery Center, Great Ape House and Think Tank, a Halloween souvenir treat bag, dance party and 30 trick-or-treat stations around the festively decorated Zoo.
Tickets start at $25 and can be purchased on the Smithsonian's website.
'Hamilton' star boosting Afro-Latinx, queer representation
Gonzalez and partner launch DominiRican Productions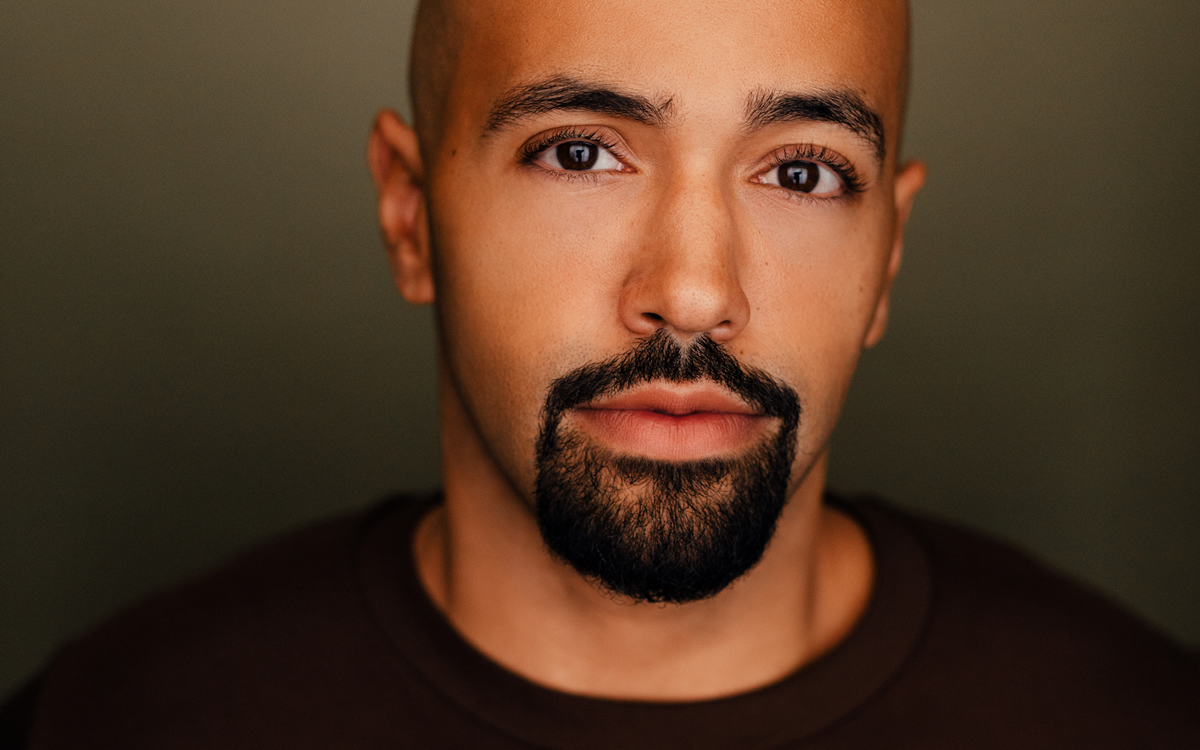 'Hamilton'
Through Oct. 9
The Kennedy Center Opera House
2700 F St., N.W.
$59–$399
Kennedy-center.org
For gay Latinx actor Pierre Jean Gonzalez, playing the title Founding Father in the national tour of "Hamilton" isn't just another part.
"It's a powerful thing," says Gonzalez, recognizing the enormity of the job. "We all learned history in school. We know who's who when we look at a textbook; but when people who look like you are telling the story, it shifts."
Currently moored to the Kennedy Center Opera House through Oct. 9, Lin-Manuel Miranda's seminal 2015 sung-and-rapped through musical presents early American history in a novel and inclusive way, focusing on the life experience of one man. With 11 Tony Awards and a Pulitzer Prize for Drama, the show continues to be the hottest draw in town wherever it pitches its tent.
"When I step on stage as Hamilton, I'm continually amazed by the pandemonium in the audience, especially the younger fans. If we miss a single lyric, the children know," he says.
"It's a drama, a soap, and an action movie. An ambitious immigrant, Hamilton pushes through obstacles, creates his own narrative, and doesn't throw away a shot. Audiences like that."
Reared in a housing project in the Bronx as the only boy in a Dominican/Puerto Rican family it wasn't cool to be queer, says Gonzalez. So, he played it straight until his second year at Rutgers University when a comfortably out friend inspired him to follow suit. Back at home, the family wasn't all that surprised, he adds with a chuckle.
Navigating through life as his authentic self gives Gonzalez a leg up. He explains, "I think feeling more connected and open makes me a better actor."
As a drama student at Rutgers University in New Jersey, Gonzalez spent a life-altering junior year studying Shakespeare at the Globe in London: "For me the metronome, cadence, the words and music in 'Hamilton' are very much connected to Shakespeare, and that's why I'm here now."
After school, despite finding an agent and auditioning, those first four years weren't good. "For a Latinx actor with my look there were three roles: thug #3, a dishwasher, or hitman."
He was dismayed. Despite possessing training, talent, energy, and good looks, casting agents didn't see him as a leading man. But with "Hamilton," the industry changed and so did Gonzalez's self-perception: "Finally, I knew I was the right choice to play a leading man."
In total, Gonzalez has toured with "Hamilton" for five years counting 18 months of "pandemic nothingness," he says. Before being promoted to playing Alexander Hamilton in August of 2021, he was standby, covering Hamilton, Burr (the villain) and Britain's King George. At a moment's notice he might have been called on to play one of three tracks. "It was turning me on artistically," he says. "One of the last crazy days before the pandemic, I was Hamilton for a Saturday matinee and that same evening I was Burr. Not a lot of actors can say that."
During the early days of the pandemic and before, Gonzalez and his fiancé Cedric Leiba Jr., an Afro-Latino actor, had many conversations surrounding career frustrations. They discussed the challenges faced by actors of color, and how those challenges can be compounded when said actors are also queer.
In 2020, the couple founded DominiRican Productions, an award-winning film production company whose mission is to ramp up Afro-Latinx and queer representation both behind and in front of the camera.
"It kind of happened as a protest," he explains. "George Floyd had just been killed and the country was starting to look at itself and ask why are Black and Brown bodies treated this way?"
Success has ensued with two collaborative, celebrated shorts — "Release" and "Rhythm Is Gonna Get Who?" — both directed by Gonzalez.
While working with your partner can sometimes be a lot, it also has its advantages, says Gonzalez. He appreciates the pair ultimately always have one another's back. Also, they're different in complementary ways. "Cedric is more type A, really gets things done," says Gonzalez "He keeps me tethered to the ground."
For the moment, the affianced actors have put nuptials on the back burner, preferring to invest their time and money in the company. Gonzalez says, "We don't have kids or a mortgage, the company is our child; it's what drives us."
And what about "Hamilton"? "Another year, maybe longer? Whatever happens, I'm taking it one day at a time and feeling a lot of gratitude," he says.