10 LGBTQ events this week
Labor Day weekend parties and a Boy George concert among attractions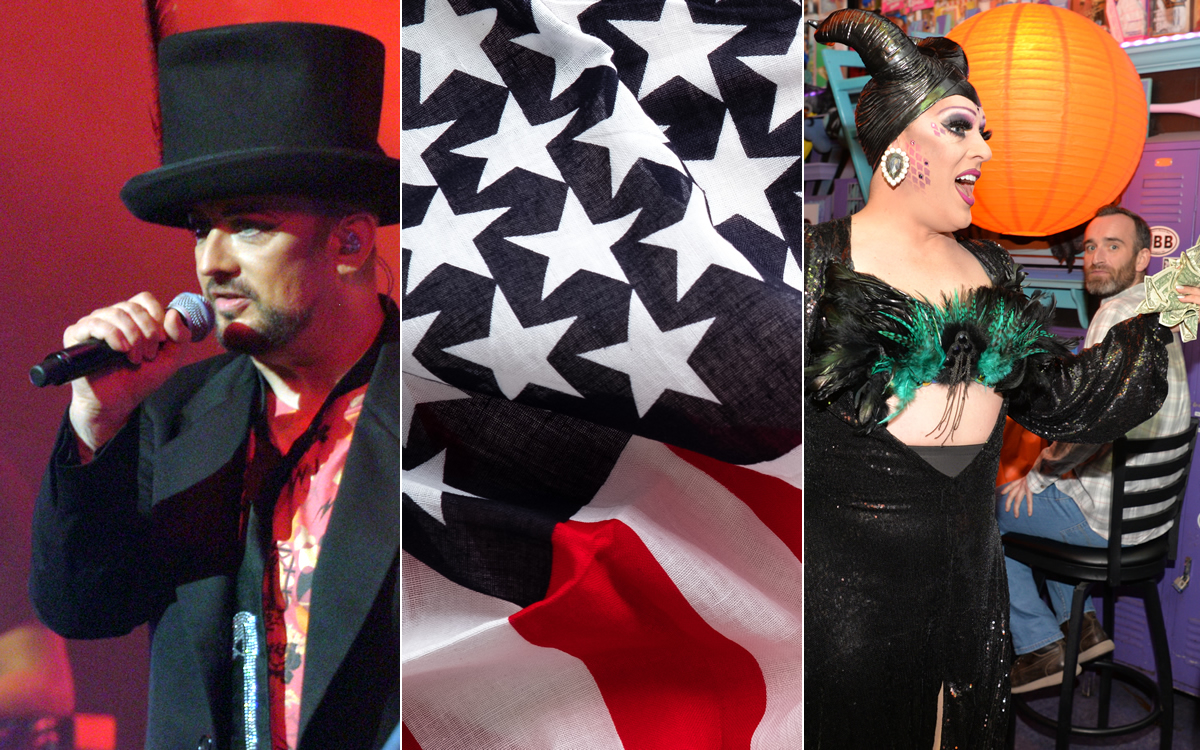 Below are our picks for some of the most fun and creative things to do this week in the DMV that are of special interest to the LGBTQ community.
---
DC Gaymer Social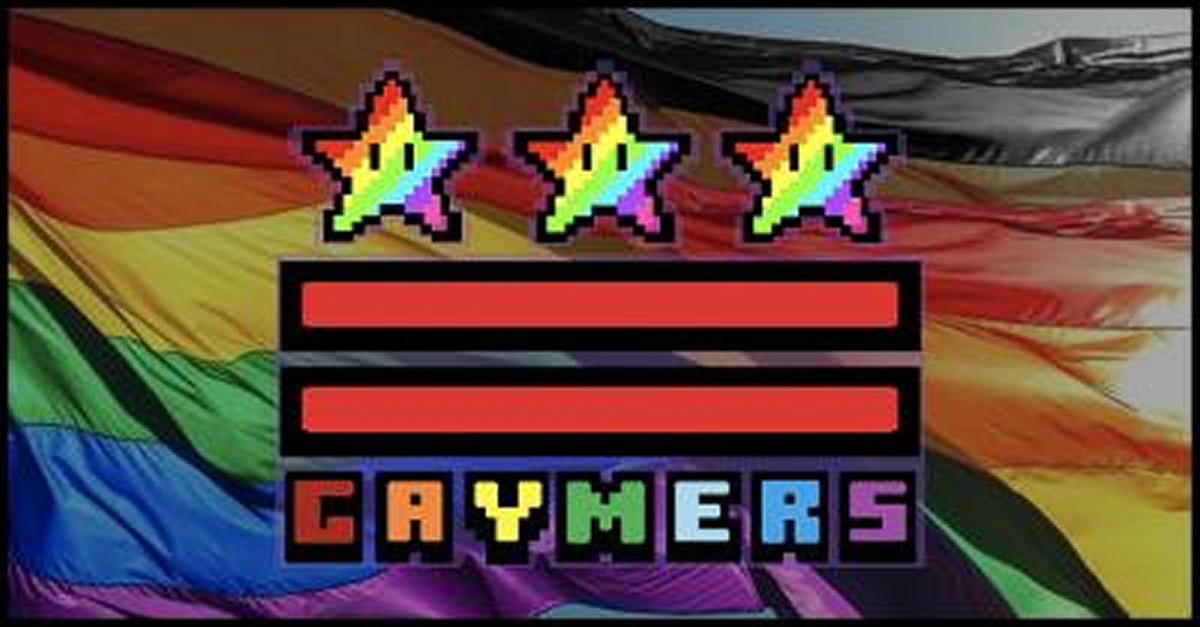 Tuedsay, Aug. 30
7-10 p.m.
Uproar Lounge & Restaurant
639 Florida Avenue, N.W.
Facebook
DCGY wants to invite you all to a freeplay gaming social event! All gaming stations will be open for free play — hosting games such as Super Smash Bros., Ultimate, Mario Kart 8: Deluxe, Kirby and the Forbidden Land, Mario Party Superstars, Dragon Ball FighterZ, Brawlhalla, and more.
---
Underrepresented Genders Sports Mixer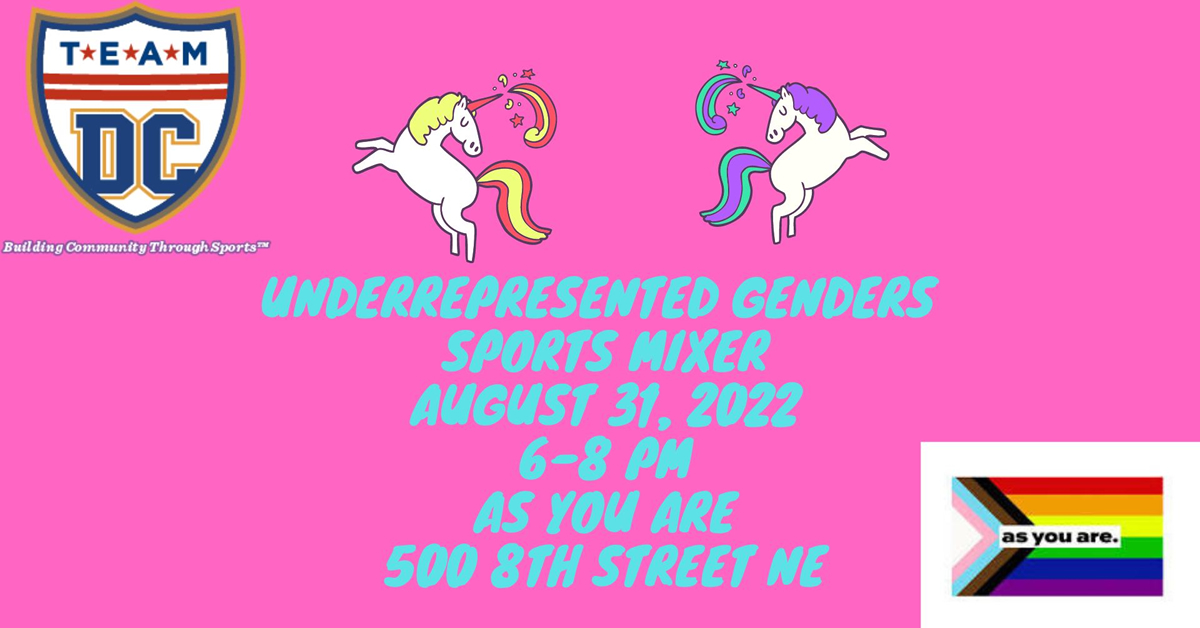 Wednesday, Aug. 31
6-8 p.m.
As You Are Bar
500 8th Street, N.E.
Facebook
All women, trans, non-binary and gender nonconforming folx are welcome at this Team DC Sports Mixer at As You Are on Wednesday.
---
Noche de Lotería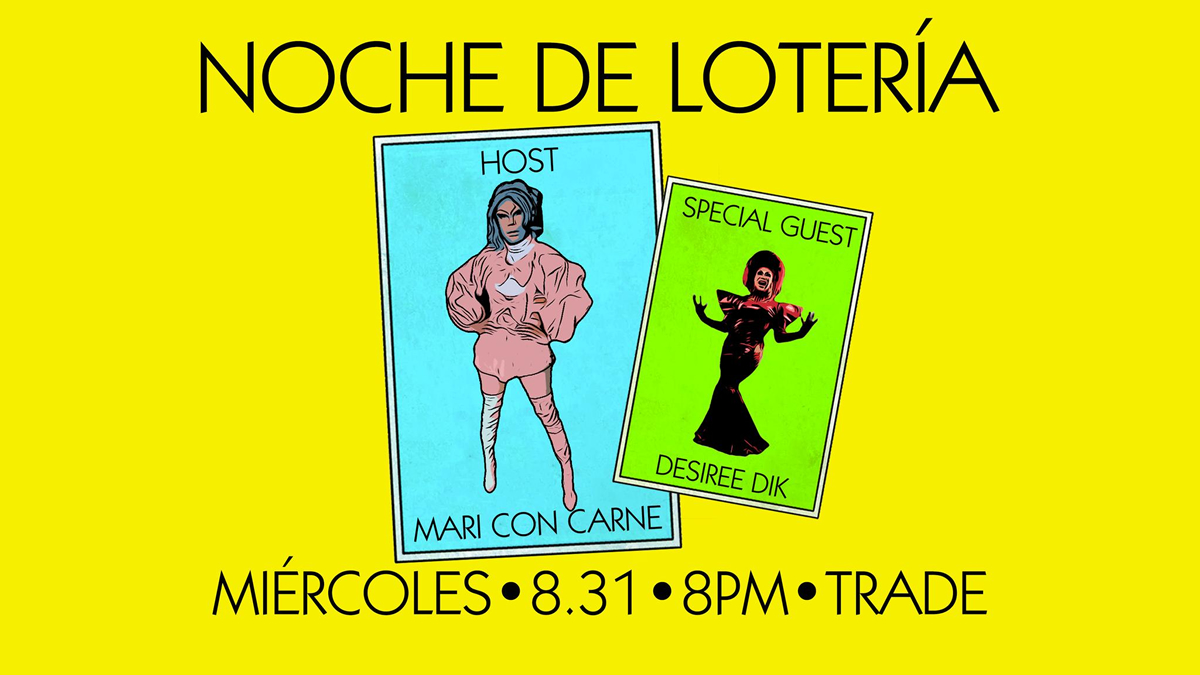 Wednesday, Aug. 31
8 p.m.
Trade
1410 14th Street, N.W.
Facebook
Join host Mari Con Carne and special guest Desiree Dik for Noche de Loteria at Trade. Lotería is a game of chance similar to bingo popular in Mexican culture. Stick around for a show.
---
Shaw's Tavern 10th Anniversary Celebration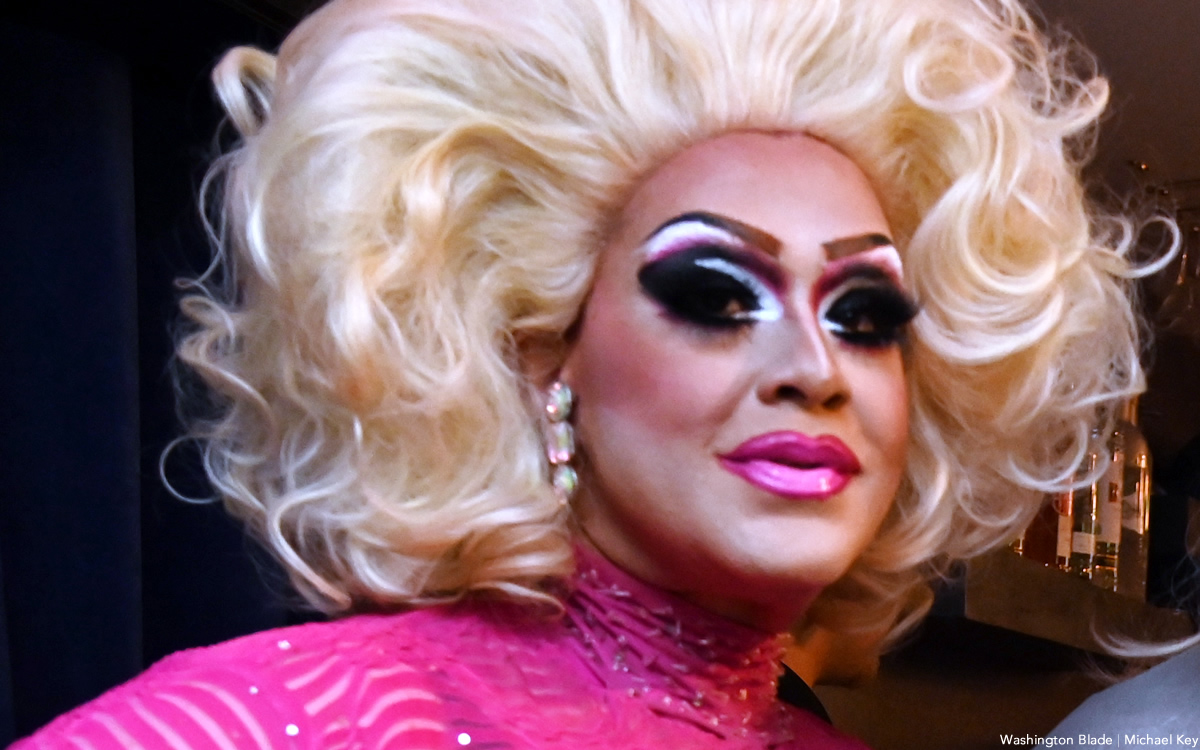 Thrusday, Sept. 1
6:30 p.m.
Shaw's Tavern
520 Florida Avenue, N.W.
Facebook
Celebrating 10 years, Shaw's Tavern is holding a party on Thursday. Trivia, music, entertainment, appetizers, champagne and drag make for a fun evening out.
---
Boy George & Culture Club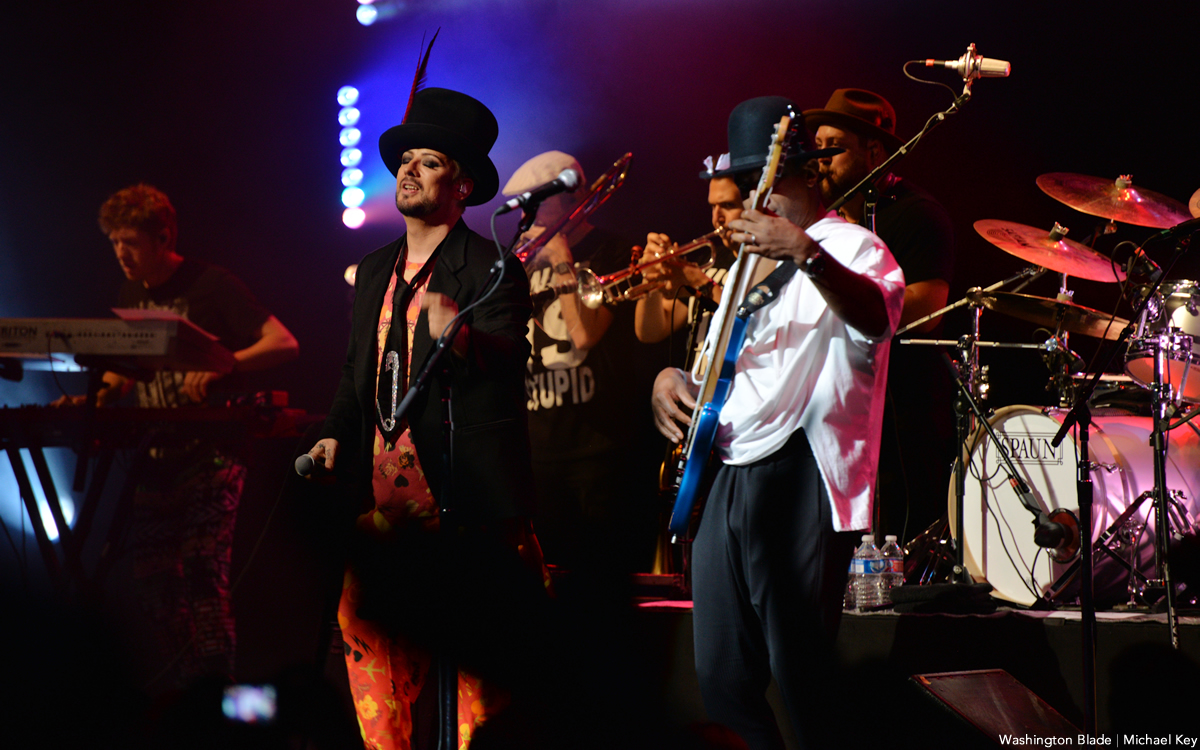 Thursday, Sept. 1
8-10 p.m.
Wolf Trap
1551 Trap Road
Vienna, Va.
Facebook
Boy George and the Culture Club returns to the DMV on Thursday for a concert at Wolf Trap.
---
Xavier Entertainment "Hard Labor" Day Weekend Events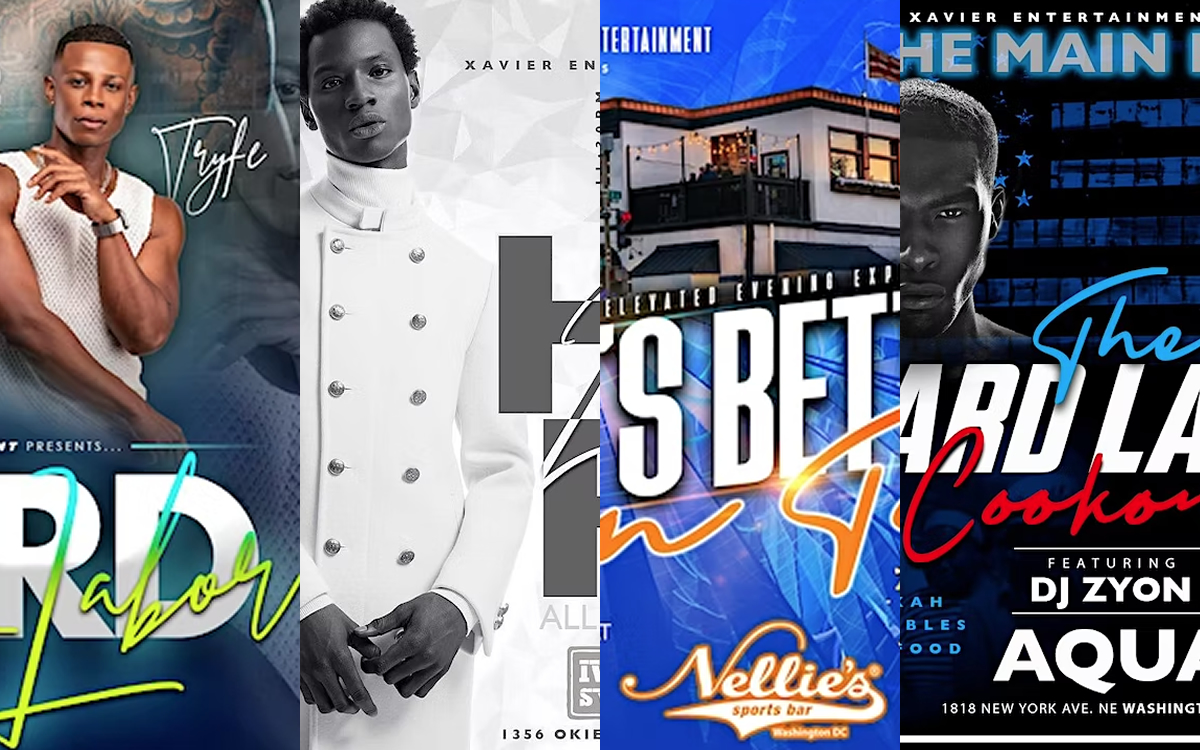 Friday, Sept. 2 – Monday, Sept. 5
Events in venues across the city catering to the LGBTQ community
---
Movie Night at Stead Park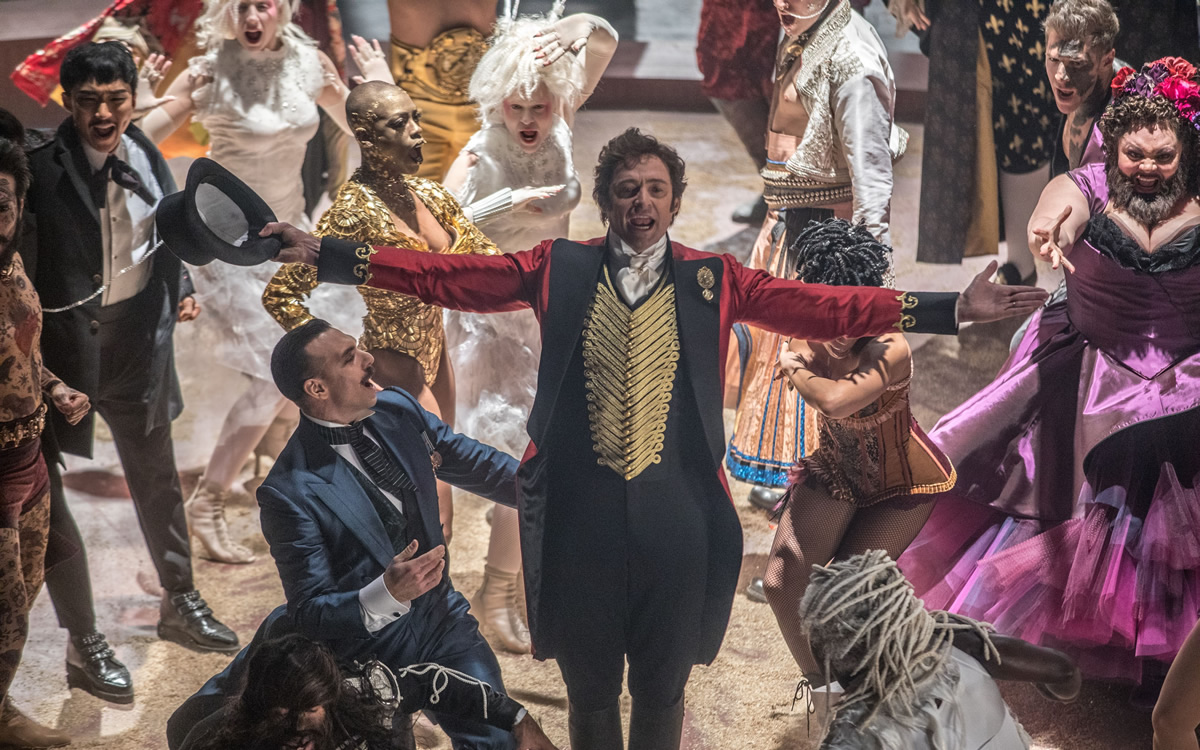 Friday, Sept. 2
7:30 p.m.
Stead Park
1625 P Street, N.W.
Facebook
Bring your blanket, picnic basket and friends to a movie night at Stead Park featuring "The Greatest Showman."
---
Freddie's Follies
Saturday, Sept. 3
9 p.m.
Freddie's Beach Bar & Restaurant
555 23rd Street S
Arlington, Va.
Website
Catch one of the area's best drag shows at Freddie's Beach Bar on Saturday.
---
Safe Space: A Queer Dance Party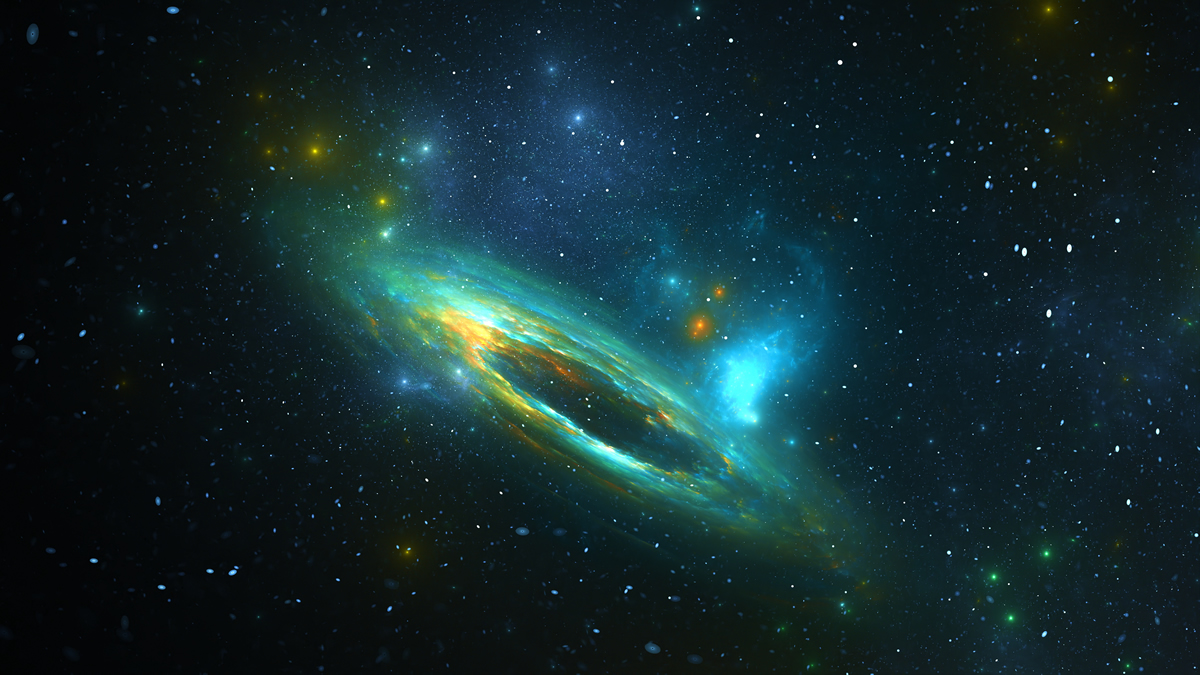 Saturday, Sept. 3
10 p.m.
JR.'s Bar
1519 17th Street, N.W.
$10 donation suggested / 21+
Facebook
"For millennia, a human species called QUEERS have fought for their spaces to celebrate their community. They are still in that fight and under attack by the GLOBAL EMPIRE! However….A small group of alien beings have decided to descend to Earth to assist the RESISTANCE and help QUEERS dance their way to UTOPIA!"
---
Flashy Labor Day Weekend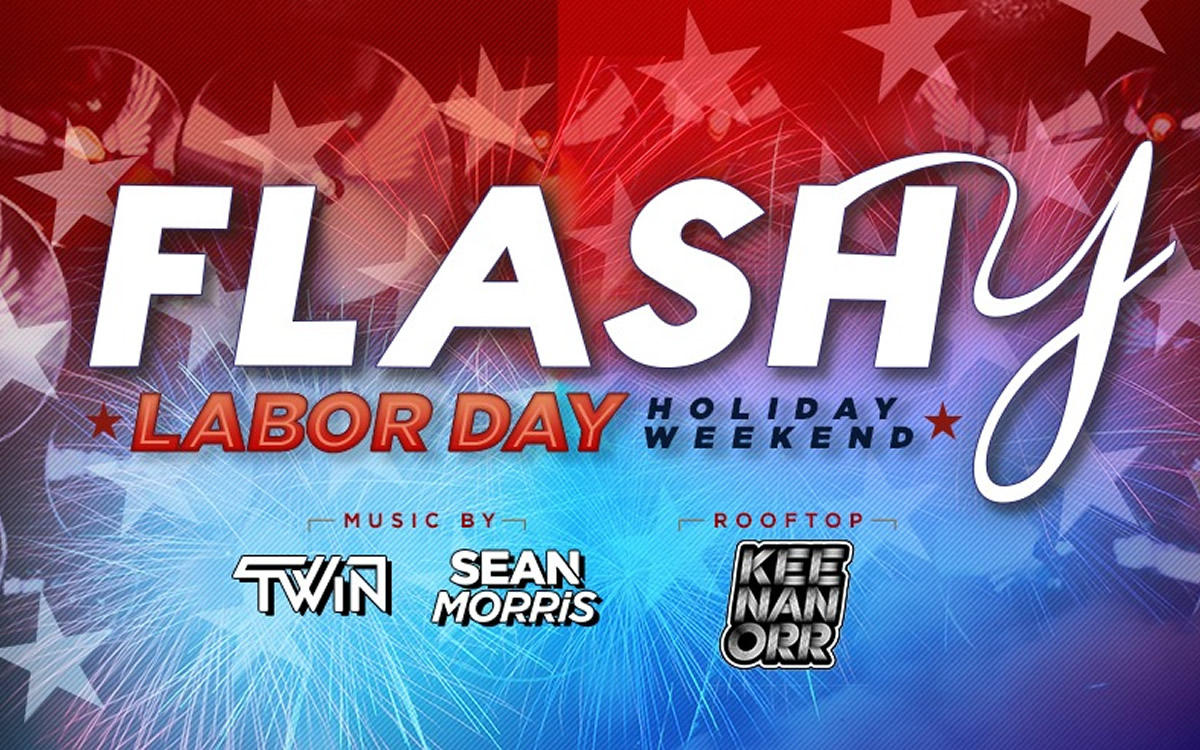 Sunday, Sept. 4
10 p.m.
Flash
645 Florida Avenue, N.W.
$30/$40
Facebook
The city's top DJs will be spinning into the morning at Flash for a night to remember.
---
Fundraisers, block parties, art, wine and more events coming to our area
Enjoy the best of the season's entertainment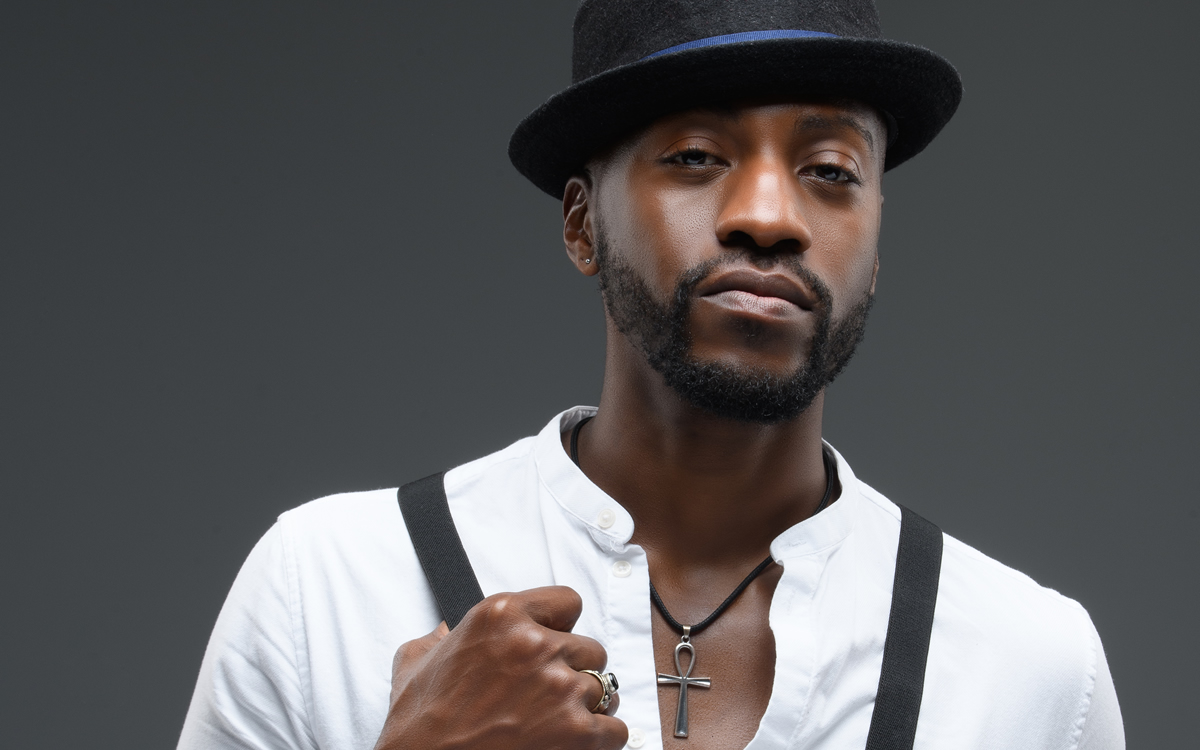 Temperatures are dropping, leaves are turning orange, and the sun is setting earlier. But life in D.C. is still vibrant with a variety of arts events for the coming months.
Shop Made in DC will host "Wine & Watercolors" on Friday, Sept. 15 at 5 p.m. at Shop Made in DC's Georgetown location. Guests will enjoy two complimentary glasses of wine while making watercolor art inspired by one of the shop's designs. Tickets cost $25 and can be purchased on Eventbrite. 
Artbae will host "Intimate Encounters Art Show: Exploeing the Art of Intimacy & Connection" on Saturday, Sept. 16 at 4 p.m. at Selina Union Market. This event will raise awareness about HIV and sexual health while taking guests on a sensory adventure where they dive into the vulnerability of touch. This event is free and more details are available on Eventbrite. 
Sweet Water Gallery will host "Water in the African Sky" starting Sunday Sept. 17 at 12 p.m. at Wharf Street. This abstract exhibit by Franklin Eze will showcase works by African artists celebrating unique beauty and richness through an abstract scope. This event is free and more details are available on Eventbrite. 
Award-winning, Black LGBTQ comedian Sampson McCormick will perform on Tuesday, Sept. 19 at 6:30 p.m. at DC Comedy Loft. McCormick uses humor and nuance to help audiences process life challenges and human differences regarding race, religion, and sexuality. Tickets are $25 and can be purchased on DC Comedy Loft's website. 
CAMP Rehoboth Chorus Ensemble will present "Music of the Night," a series of three concerts starting on Tuesday, Sept. 19 at 7 p.m. at Epworth United Methodist. The concert program will feature songs "Fly Me To The Moon," "Moondance," and "A Hard Day's Night." Tickets cost $25 and can be purchased on CAMP Rehoboth's website.
LGBTQ bar Shakers will host "MX Shakers," a drag competition in which queens will start competing on Wednesday, Sept. 20. The competition will be hosted by "RuPaul's Drag Race" contestant Tatianna. Along with Tatianna, the challenge will feature judges Evry Pleasure, King Molasses and Alexa Shontelle.
The 20th Annual DC Shorts International Film Festival begins on Wednesday, Sept. 20 at JxJ's Cafritz Hall and the Alamo Drafthouse Cinema DC. At least 135 films from 20 countries will be screened. There will also be parties, eight panel discussions, and filmmaker talkback after many of the showcase screenings. For more details, visit the festival's website. 
The Anthem will host Janelle Monaé on Sunday, Sept. 25 at 8 p.m. as part of their "Age of Pleasure" tour. Tickets start at $144 and can be purchased on The Anthem's website. 
The Art League will host "Art on the Rocks" on Friday, Sept. 29 at 5:30 p.m. at Waterfront Park. This event showcases talented local mixologists and chefs competing to create artistic cocktail and appetizer pairings inspired by art. Tickets cost $70 and can be purchased on Eventbrite. 
9:30 club will host "Gasolina: Reggaeton Party" on Friday, Oct. 6 at 10 p.m. Tickets start at $22 and can be purchased on 9:30 Club's website. 
Union Stage will host "Look What You Made Me Do: Taylor Swift Dance Party" on Saturday, Oct. 7 at 10:30 p.m. at Howard Theatre. Tickets start at $20 and can be purchased on Howard Theater's website. 
The Human Rights Campaign hosts its annual National Dinner on Saturday, Oct. 14 at the D.C. Convention Center. Tickets are sold out but you can join a waitlist at hrcnationaldinner.org.
CAMP Rehoboth hosts its 2023 Block Party on the second block of Baltimore Avenue, Rehoboth Beach, Del., on Sunday, Oct. 15 from 11 a.m.-4 p.m. Local restaurants, entertainers, businesses, and nonprofits will participate. All ages are welcome. Admission is free; donations benefit the CAMP Rehoboth Community Center.
Capital Cabaret's Annual Fall Gala and Raffle will be on Thursday, Oct. 19 at the Carlysle Room. The event will feature performances from Broadway star Susan Derry and local D.C. cabaret artists. Tickets cost $150. For more details, email [email protected]. 
SMYAL hosts its 26th annual Fall Brunch on Saturday, Oct. 26 at the Marriott Marquis. Tickets at smyal.org. The event includes a cocktail reception featuring a silent auction, a three-course brunch, and a chance to hear from some of the community's most inspiring leaders.
Sweet Honey in the Rock will perform on Friday, Nov. 3 at 7 p.m. at St. Mary's College of Maryland Dodge Performing Arts Center. The group is a performance ensemble rooted in African-American history and culture. It educates, entertains and empowers its audience and community through the dynamic vehicles of a cappella singing and American Sign Language interpretation for the Deaf and hard of hearing. Tickets cost $25 and can be purchased on Eventbrite.
Looking for a good laugh? Dupont has you covered
DC Comedy Festival starts Monday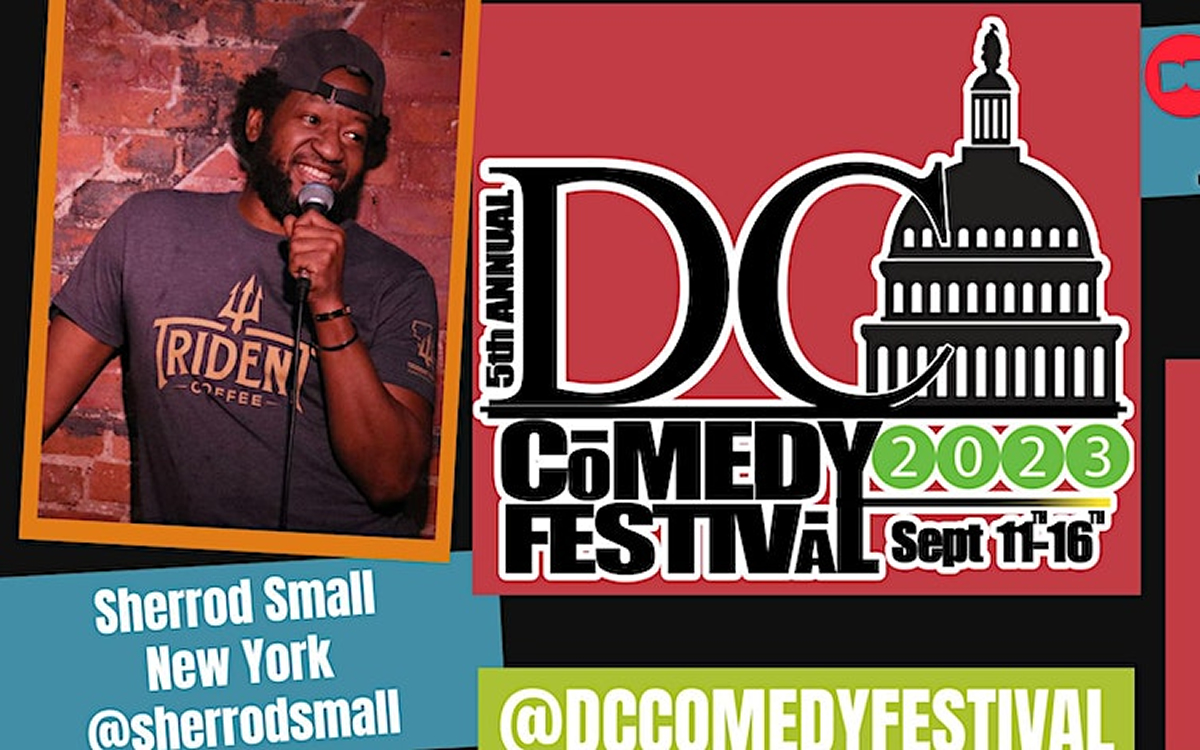 The fifth annual DC Comedy Festival will start on Monday Sept. 11 at 7 p.m. at Dupont Underground.
The festival, in partnership with Broken Diamond Comedy, will bring together more than 100 talented comedians from both local and international scenes. It is a celebration of the vibrant comedy talent in the D.C. metro area and an homage to the city that launched the careers of comedy legends like Dave Chappelle, Martin Lawrence, and Wanda Sykes.
Tickets are $25 and can be purchased on Eventbrite.
Queer and love to paint? Now is your time to shine
Green Lantern holds 'Thirst and Paint' event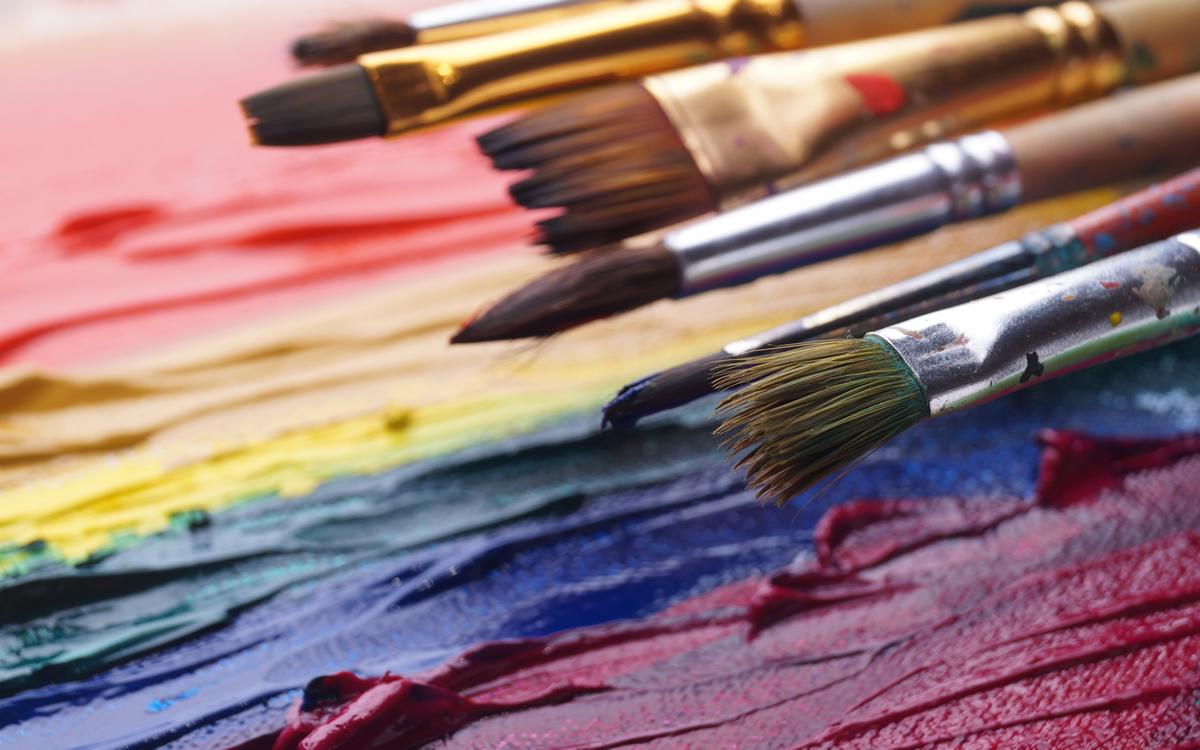 "Thirst and Paint" will take place on Tuesday, Sept. 12 at 7 p.m. at the upstairs section of Green Lantern Bar.
This event is catered to the LGBTQ+ community— allies are also welcome. And guests will be treated to one free drink, a canvas to take home, and a live model to pose for them.
Tickets are $25 and can be purchased on Eventbrite.