Prominent D.C. attorney, LGBTQ advocate Chrys Lemon dies at 64
Former Victory Fund board member was 'generous' donor to many causes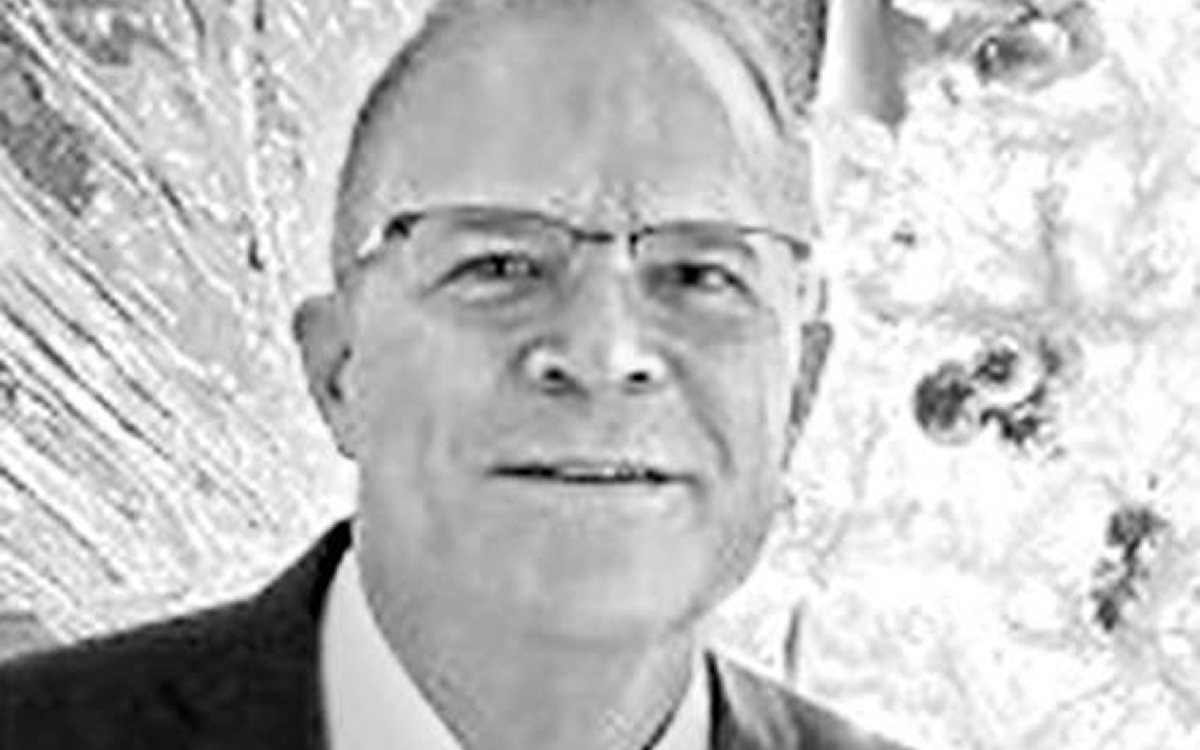 Chrys Dee Lemon, who practiced law as a partner for the D.C. law firm McIntyre & Lemon for the past 26 years specializing in banking and insurance law and who provided both financial and legal support for numerous LGBTQ organizations, died on Aug. 27 at the age of 64.
A write-up on Lemon's life prepared by his family says Chrys Lemon's death "occurred after losing an intense struggle with the side effects of prescription pharmaceuticals, despite the efforts of many good people."
Public records from the D.C. Office of the Chief Medical Examiner say the cause of death was suicide.
Longtime friends and acquaintances of Lemon, including those who knew him as a customer at Dupont Circle area gay bars, called him a generous and caring person who was a longtime supporter of the LGBTQ community.
The write-up by his family, which is posted on the website of the Vienna, Va., based Money & King Funeral Home, says Lemon was born and raised in Perryton, Texas, a small city just south of the Oklahoma border.
According to the write-up, Lemon and his twin sister grew up in a home of three boys and a girl where Chrys Lemon played the clarinet in his school band, sang as a soloist at the Perryton Annual Spring Concert, was an Eagle Scout, and later served as student body president at his high school. In keeping with his future leadership roles, according to the write-up, Lemon was voted Best Citizen as a high school sophomore and "Best All-Around" as a high school senior.
In 1976, the write-up says Lemon received a congressional appointment to attend the U.S. Air Force Academy in Colorado Springs, where he graduated in 1980 with a Bachelor of Science degree in Economics. It says he was trained as a fighter pilot and later served as an instructor for students learning to fly the T-38 fighter jets.
While stationed at Vance Air Force Base in Enid, Okla., he obtained a master's degree in International Affairs from Oklahoma State University and he subsequently worked briefly as an analyst at the Pentagon in the Office of the Secretary of Defense, the write up says.
It says that after leaving the Air Force in 1988, Lemon enrolled in American University's Washington College of Law in D.C., where he received his law degree cum laude in 1991. He was admitted to practice law in D.C., Maryland, and Virginia in 1992 and in 2000 he obtained a Master of Law degree in the field of taxation from Georgetown University Law Center.
"Chrys spent the past 26 years of his life practicing law at the respected McIntyre & Lemon law firm in Washington, D.C.," the write-up continues. It says the firm's founder, James McIntyre served as a mentor for Lemon, helping him become an expert in the highly specialized field of law as it applies to banking, insurance, and trade groups.
"Chrys served on numerous committees and was a regular panelist, presenter and moderator at conferences for banks, insurance companies, professionals, and trade organizations," the family write-up says.
In keeping with his devotion to helping others, the write-up says Lemon served on the board of many nonprofit organizations, both LGBTQ and others, including the LGBTQ Victory Fund and the National City Christian Church in D.C. Among other endeavors, he served as legal counsel for The Gayly, an LGBTQ newspaper in Oklahoma, the write-up says.
Longtime LGBTQ rights advocate William Waybourn said he met Lemon in the early 1990s through a mutual acquaintance and the two became good friends for close to 30 years. Waybourn said that in his role at the time as executive director of then Gay & Lesbian Victory Fund, which raises money for the election of LGBTQ people to public office, he introduced Lemon to the organization's work, which led to Lemon becoming a member of the group's board.
Waybourn said that after coming out as gay to his parents, Bob and Mary Lou Lemon, his parents also became supporters of the Victory Fund and other LGBTQ organizations.
The family write-up says some of the other organizations that Lemon supported included LGBTQ groups such as the Trevor Project, Freedom To Marry as well as non-LGBTQ specific groups such as the American Pops Orchestra. "In 2015, with his nephew Michael and brother Jim, Chrys also co-founded Bridge to Renewables, a company now helping in the fight against climate change by connecting approximately 150,000 electric vehicles to renewable electricity in California," says the write-up.
"The essence of Chrys Lemon was his ability to see the invisible people who just needed a little help, a small act of kindness, and the acknowledgement of their existence," the family write-up says. "Chris served his country. He was a defender of democracy, fought against hate, and for justice and equal treatment in our nation."
The write-up says Lemon was preceded in death by his parents and is survived by his twin sister, Robyn Lemon Sellers of Oklahoma City; brothers Del Lemon of Austin, Texas; Jim Lemon of Vienna, Va.; Eli 'Moque' Grayson of Tulsa, Okla.; and many nieces, nephews, cousins, and "legions" of friends and colleagues.
It says a memorial service for Lemon was scheduled to be held at 2 p.m. Sunday, Oct. 9, at National City Christian Church at 5 Thomas Circle in D.C., which will also be live-streamed on YouTube.
Contributions in lieu of flowers can be made, the write-up says, to the nonprofit Dona Ana Village Association in Lemon's name.
Co-founder of D.C. LGBTQ Adventuring group Warren Potas dies at 73
Avid outdoorsman organized gay hiking, canoeing, bicycling trips beginning in 1979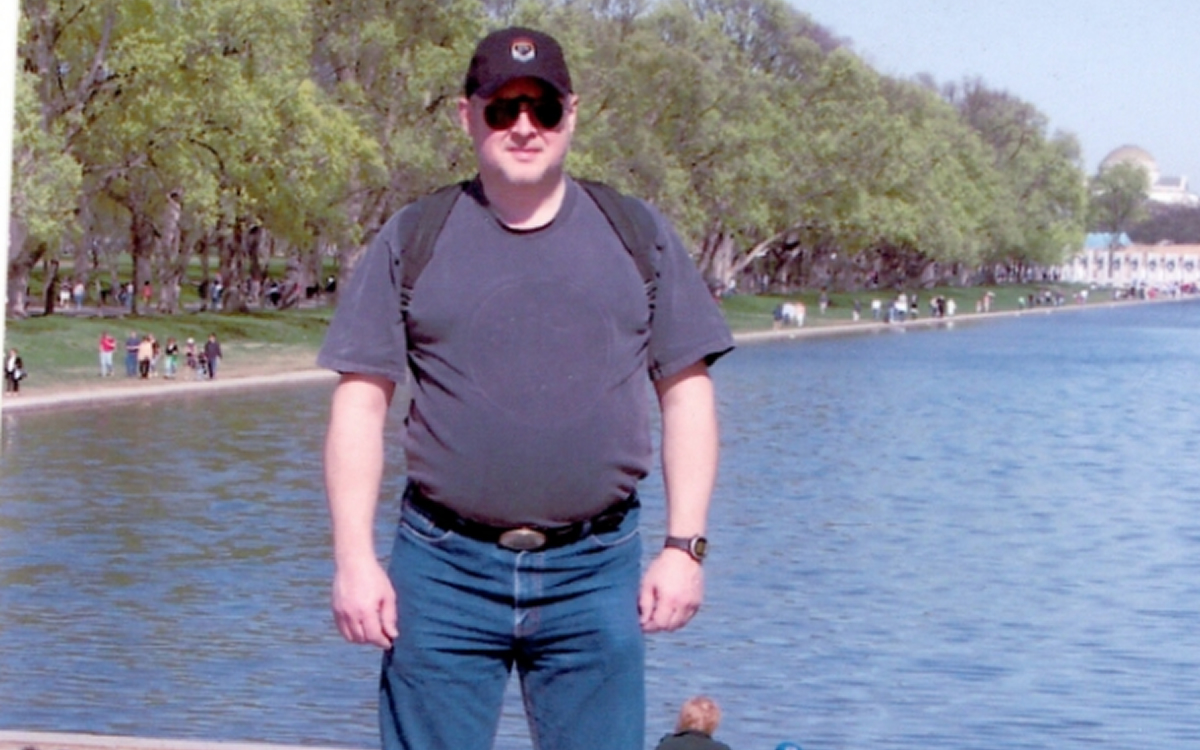 Warren Potas, a D.C. area-based computer engineer who designed mainframe computer software for some of the nation's leading tech companies, including IBM and Unisys, and the co-founder in 1979 of D.C.'s then gay and lesbian wilderness and outdoor group called Adventuring died on Sept. 5. He was 73.
The cause of death was not disclosed by the Budd Funeral Home of Woodbury, N.J., which organized funeral arrangements and released a detailed write-up on Potas's life that it says Potas himself prepared.
Potas, who was retired at the time of his passing, had divided his time in recent years between D.C. and his hometown of Wenonah, N.J., which is close to Philadelphia, according to Jennifer Budd, the funeral home's director.
"Warren regarded wilderness/outdoors as the touchstone of his spirit," the write-up released by the funeral home says. "Additionally, he enjoyed interacting with people, savoring insights that come from the melding of experience, intuition and reasoning, celebrating the joys of the senses, and appreciating and learning from the world of nature," the write-up says.
It says Potas, who referred to himself as Adventure Man, received his Bachelor of Science and Master of Science degrees with a major in computer science and minor in economics magna cum laude from Brown University in Providence, R.I. It says he completed his master's degree in 1971.
"Over time, the bulk of his earnings were derived from mainframe computer software design and development stints at companies including IBM, Unisys, EDS, Calvert Mutual Fund Group, Systems and Applied Science Corporation, and U.S. government agencies, including Naval Research Laboratory, Indian Health Service, and National Institute of Mental Health," the write-up says.
"He enjoyed applying a creative, design-oriented approach to problem-solving and was eager to encourage the talent of others," it says.
The write-up says that an interest in the world of finance, including the stock market, began during Potas's early teens and continued during his years in college and later years.
"He spent an aggregate handful of years in the '70s and '80s trading futures markets with substantial success, though failing to break into large fortune," the write-up says.
It says one of his early and most memorable outdoor endeavors took place in 1974
In a "late winter cross-country skiing and backpack trek through Yellowstone Park from the South Entrance to the West Entrance."
The write-up says other major wilderness outings included "bicycle-packing (the Natchez Trace '75), a month long 1,200-mile ride through the highlands and island of Northwestern Scotland ('76), the Canadian Rockies ('79), and river activities ranging from canoeing the quiet intimate streams of the New Jersey Pine Barrens to operating rafts through major white water on the Salmon (Middle Fork and Main), various stretches of the Green River and the California Sierra rivers."
The write-up says Potas regarded his co-founding of the D.C. Adventuring group and its ongoing success as his greatest lifetime accomplishment.
D.C. area resident Pete Kostik, the other co-founder of the Adventuring group, noted that the group "is still going strong" and celebrated its 40th anniversary in 2019. Kostik said Potas told him he would not be able to attend an event celebrating the 40th anniversary of the group because he was at his family residence in New Jersey caring for his ailing mother, who died one year later.
Kostik said at least for Adventuring's first 10 years, Potas played an active role in helping to organize trips to various locations both locally and across the country.
"Before long the group narrowed its focus to outdoor activity such as hiking, bicycling, canoeing, white water rafting, and the like," Kostik said. Under Potas's leadership, the group arranged for trip leaders to organize what Kostik called "elaborate" trips. "There was one down the Grand Canyon. There were bicycling trips out west. And ones closer to home and in other states," he said.
Kostik said it was Potas's vision, along with his, during the group's early years that it would broaden the scope of places for gay people to meet beyond that of the gay bars. "It really filled a need at the time we started," Kostik said.
The write-up on Potas says he became involved in many other local LGBTQ groups both around the time he helped found the Adventuring group and in later years. Among them were Chesapeake Bay Bears, Lambda Soleil, Four Seasons Garden Club, Ushers, Prodigay, and SigMa.
"From 1979-1982, Warren helped launch and sustain the first independent gay community center in D.C. (GCC/DC) as both a volunteer and board member," the write-up says.
Funeral director Jennifer Budd said Warren Potas was predeceased by his parents Anthony and Blanche Potas. She said he was an only child. The write-up says funeral services were to be private. There was no suggested organization to support with a contribution in lieu of flowers.
But the write-up on Potas' life concludes by saying he was a "fiercely committed card-carrying supporter of the American Civil Liberties Union."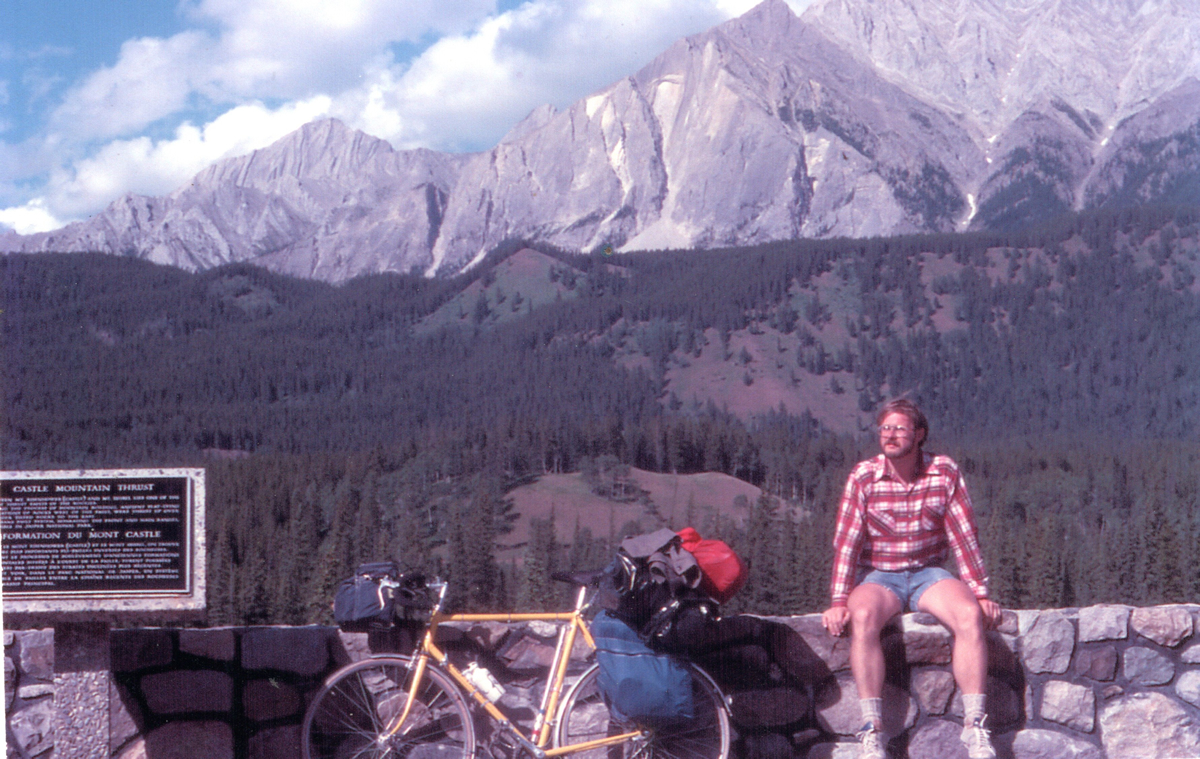 Beloved 17th Street bartender Joey Phalin dies at 43
19-year stint at gay bars Cobalt and JR.'s made him a 'fixture' in Dupont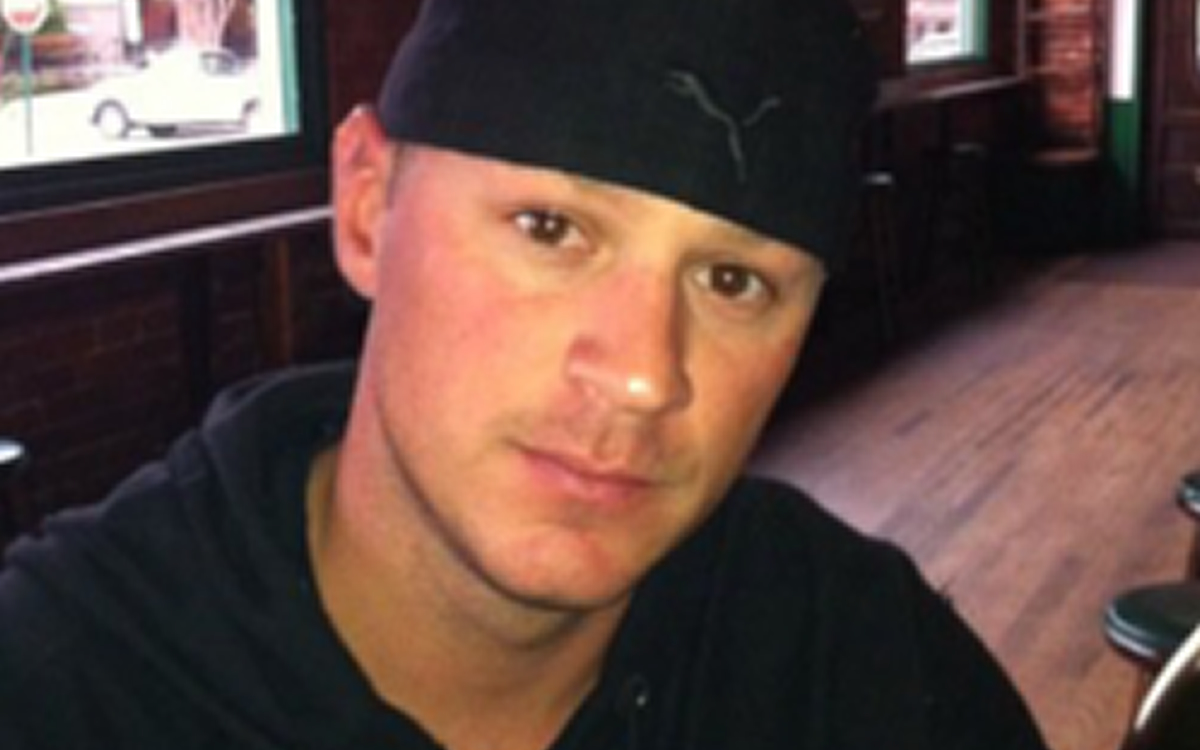 Joseph C. "Joey" Phalin, who worked from 2002 to 2021 as a bartender at the 17th Street gay bars Cobalt and JR.'s and who became a beloved figure to his customers and friends near Dupont Circle, died unexpectedly on Sept. 8 in Rochester, N.Y., where he had moved last year, according to a social media post by his brother, James Phalin.
For those who may not have seen his brother's announcement, many who knew Joey Phalin learned of his passing from a Facebook post by JR.'s last weekend.
"It is with a heavy heart that JR's announces the recent passing of a longtime JR's bartender, Joey Phalin, who passed away suddenly at the tail end of last week in Rochester, N.Y," the JR's announcement says.
"Joey spent nearly two decades behind the bars at both Cobalt (2002-2006) and JR's (2006-2021) and was a regular figure on 17th Street and in D.C.'s Dupont Circle neighborhood," the announcement continues. "During his time at JR's, Joey made amazingly strong connections with everyone he met."
Although the official announcements have not disclosed a cause of death, friends and others who knew Phalin said he died by suicide.
His brother James's social media posting says that in lieu of flowers for upcoming memorial celebrations of Phalin's life, contributions may be made to the Joshua York Foundation, which is dedicated to suicide prevention.
"JR's will be hosting a 'Celebration of Life' for Joey on Saturday, 17 September 2022 from 4 p.m. to 8 p.m.," the JR's announcement says. "We hope that you will come out to share great stories about Joey and toast to his lasting memory," it says.
"Joey is survived by his loving fiancé Andy [Heline], his dog Bouncer, his family, and innumerable friends," the JR's announcement says. "On behalf of the JR's Bar family and indeed the entire Washington, D.C. service industry, we ask that you keep them in your thoughts at this time."
The announcement by Phalin's brother, James Phalin, says a memorial service for Joey Phalin will be held on Thursday, Sept. 15 at 5 p.m. at the Miller Funeral and Cremation Services in Victor, N.Y. "A Celebration of Joey's life will follow (approximately 6 p.m.) at the Victor Village Inn, 34 East Main Street, Victor, until 10 p.m.," it says.
The town of Victor is located about 20 miles from Rochester.
The brother's announcement says Joey Phalin is survived by his father and stepmother, Jim and Terri Phalin; his mother, Sue Kimball; fiancé, Andrew Heline; brother and sister-in-law James and Ashley Phalin; niece, Kendall Phalin; nephew, Aidan Phalin; sister, Nicole Wilcox; brother Jason Phalin; brother Brent Kimball; sister, Julie Kimball; and many dear friends in Victor and Washington, D.C.
James Phalin's announcement also mentions the celebration of his brother's life scheduled to take place at JR's in D.C.
The Washington Blade couldn't immediately reach Andrew Heline, Phalin's life partner and fiancé.
Dito Sevilla, a longtime bartender and bar manager at Floriana Restaurant on 17th Street, called Phalin a beloved "fixture" in the 17th Street neighborhood. Sevilla said Phalin and Heline met in D.C. and became a couple before the two moved together from D.C. to Rochester last year.
"Joey Phalin was a friend and co-worker for over 16 years," said David Perruzza, owner of the D.C. gay bars Pitchers and A League of Her Own in Adams Morgan and who worked for many years as manager of JR's before opening his own bars.
"When you work at a bar your bar people become your family," Perruzza wrote. "Joey was family. To everyone who knew him I'm sorry for our loss," Perruzza wrote, adding, "to his family and to anyone who knew him, he will be missed. RIP my friend."
Contributions to the Joshua York Foundation can be made through joshuayorkfoundation.org.
Computer programmer, art collector John Camp dies at 77
D.C.-area resident created foundation to support schools in Latin America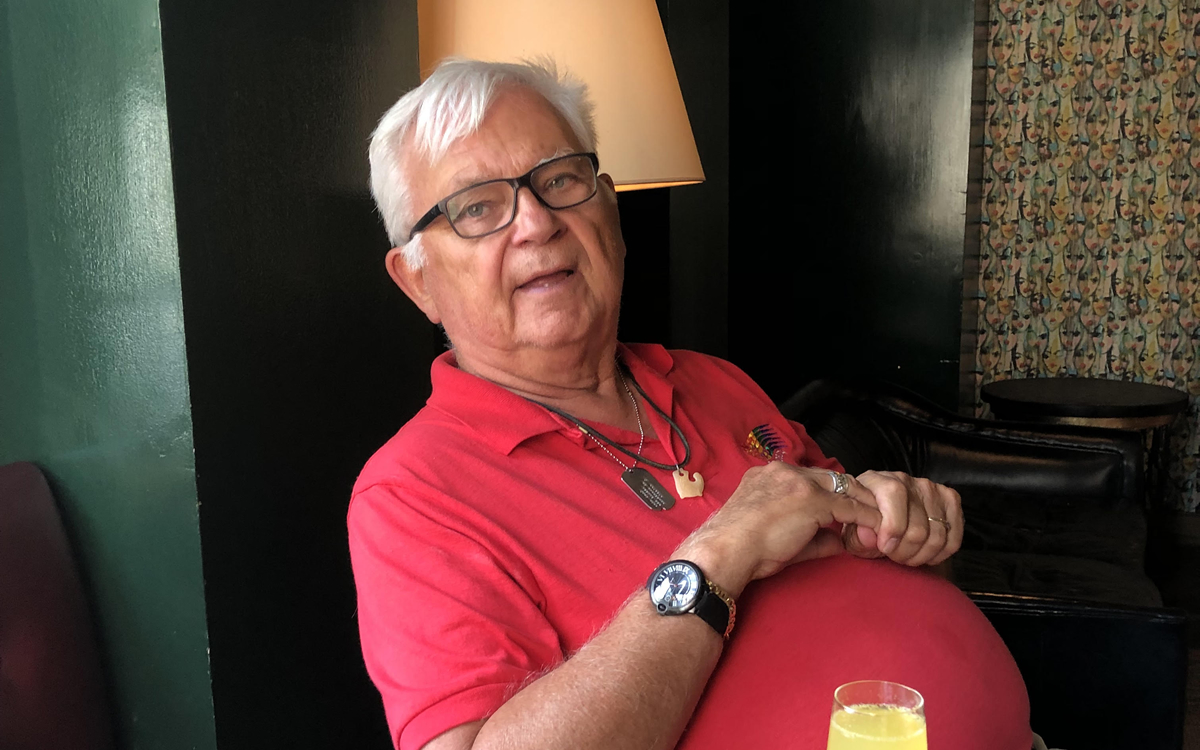 John Thomas Camp, a computer programmer for the U.S. National Institutes of Health and later for the MCI telecommunications company in the late 1960s and 1970s and whose love for abstract art led to a sideline occupation as an art dealer, died July 12, 2022, at an Arlington, Va., hospital from complications associated with prostate cancer. He was 77.
Around the year 2000, shortly after the passing of his mother, Frances Camp, John Camp created the Frances Camp Foundation in honor of his mother's life to provide financial support for elementary schools in Latin America to help children in need, according to his longtime friend David Rohr.
A write-up on John Camp's life prepared by longtime friends Clyde Wildes and Jennifer Fajman says Camp was born in Jonesboro, Ga., and raised by his parents John Thomas Camp Sr. and Frances Reeves Camp.
Prior to graduating from Jonesboro High School in 1962, Camp was a member of the Boy Scouts and became an Eagle Scout, the write-up says. He graduated from the University of Georgia in 1967 with a major in mathematics.
"Throughout his life, John loved football and would travel all over to go to college and pro games," Wildes's and Fajman's write-up says.
It says he began work in 1967 at the NIH in Bethesda, Md., where he provided support for NIH's computer systems, including an IBM product known as CPS, a version of programming language known as PL/1, the write-up says. It says he became active with an IBM User Group known as SHARE and continued his association with the group for 24 years from 1969 to 1993.
Rohr said he believes Camp left the NIH sometime in the 1970s to work for a short time at IBM before joining the staff of MCI, which, at the time, was the nation's second largest telecommunications company after AT&T.
"In 1973, John met the love of his life, Reuben Romero," according to the write-up by Wildes and Fajman. "John and Reuben purchased a home on Youngs Cliff Road in Sterling, Va. on the Potomac River, together with their friend Gary Henry," the write-up continues. "John, Reuben, and Henry loved to entertain their friends at Broad Run Farms, as the neighborhood was called."
The write-up says Camp loved collecting what is sometimes known as optical illusion or op art, which others describe as abstract art, especially the works of internationally acclaimed French artist Victor Vasarely and Dutch artist Piet Mondrian.
"He had several Vasarely works on the walls of the Broad Run Farms home," the write-up says.
Rohr said sometime around the mid-1990s, after his partner Romero died of complications associated with AIDS in 1991, Camp set up a residence in New York City, where he established an art dealership. Rohr and others who knew Camp said Camp struggled with depression following Romero's passing.
It was in New York City around the mid-1990s that Camp met Andy Silva "and fell in love with him," the write-up says. It says Camp a short time later moved to Norfolk, Va., in 1996 to be with Silva.
D.C. gay activist Rick Rosendall, who said he had been friends with Camp since 1980, called Camp a generous supporter of LGBTQ rights causes, among other things, through fundraising events he hosted at his homes. "He was a kind and generous person," said Rosendall.
While raised as a Southern Baptist, the write-up says Camp became an Episcopalian and a "very active member" of an Episcopal church in Norfolk. It says Camp moved to Arlington, Va. in March of 2020 following the passing of his partner Silva and became an active member of the Washington National Cathedral in May 2020.
In late 2020, the write-up says, Camp was diagnosed with mild prostate cancer and elected to undergo radiation treatment in March of 2021. It says that by June 2021, "he experienced symptoms associated with radiation leakage from his March treatments which left him with significant damage to his internal organs."
The write-up adds, "The last 9 months of his life were met with significant physical challenges with frequent hospitalizations followed by stays in an assisted living facility."
Camp passed away on July 12 of this year at the Virginia Hospital Center in Arlington.
His ashes were interred at the Washington National Cathedral's Garth Memorial Gardens at the time of a memorial service for him on Aug. 23, 2022, which was the day of his 78th birthday.
He is survived by his cousins Carolyn Sirkin of Ashville, N.C.; Tim Reeves of South Royalton, Vt.; and Sara Donna of Lyndonville, Vt.; and many friends, including Clyde Wildes of Palm Springs, Calif; Jennifer and Roger Fajman of Silver Spring, Md., David Rohr of Cathedral City, Calif.; Carolyn Moneymaker of Norfolk, Va.; and Rick Rosendall of Washington, D.C.
The write-up says donations in John Camp's name can be made to the Washington National Cathedral "or to a charity of your choice."