Suspect, 19, charged in stabbing death of gay Va. hairstylist
Victim's family says beloved stylist and accused killer were dating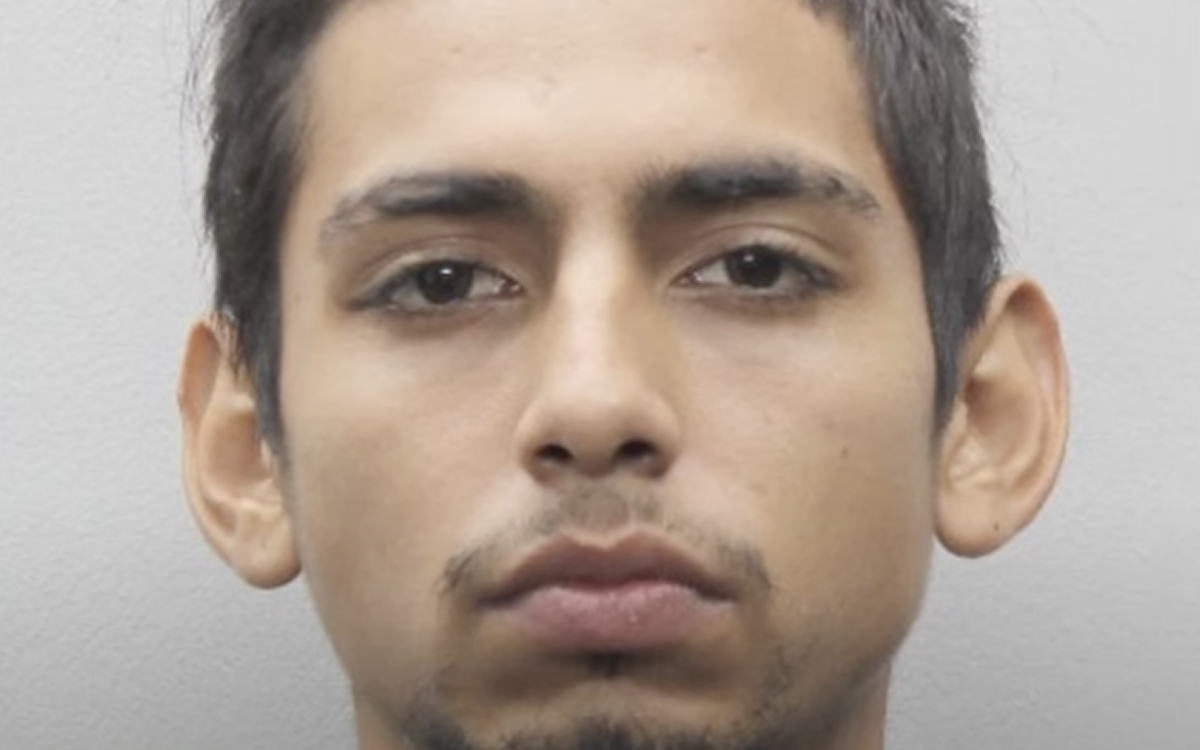 A 19-year-old Herndon, Va., man has been charged with Second-Degree Murder and Grand Larceny-Auto Theft for allegedly fatally stabbing gay hairstylist Carroll Davis, 62, inside Davis's home in Leesburg, Va. and allegedly stealing Davis's car on Sept. 30.
According to the Loudoun County Sheriff's Office and court records, Mario Hernandez-Navarrate was arrested one day later on Oct. 1 after he crashed Davis's 2017 Mercedes on Interstate-66 at Gallows Road in Fairfax County.
News 4 Washington reported that Davis's niece, Carroll Davis, told the TV news station that her uncle and Hernandez-Navarrate had been dating for a few months, but Davis's family members knew very little about the accused killer.
The Loudoun County Sheriff's Office told Fox 5 News it received a call from the hair salon where Davis worked on Sept. 30 asking them to check on Davis because he did not show up for work. The Sheriff's Office said deputies went to Davis's home on Evergreen Mills Road in Leesburg and found Davis's body and a bloody knife on a counter.
Fox 5 News reports that court documents state that at the time of his arrest, Hernandez-Navarrate had "dried up blood on his feet and under his fingernails" and admitted to being at Davis's home on the day Davis's body was found.
Online court records obtained by the Blade show that at the time he was charged with Davis's murder Hernandez-Navarrate had been awaiting trial for a July 27, 2022, arrest on charges of robbery with a weapon and possession of illegal drugs.
"Now, Davis is being remembered as someone whose talents as a master hairstylist brought laughter and joy to many people," News 4 DC's Jackie Bensen reported in an Oct. 3 broadcast. "Many of his clients had been coming to him for decades, and he was regarded as family by those who sat in his chair," Bensen reported.
Court records show Hernandez-Navarrate, who was being held without bond, was scheduled to appear for an arraignment at Loudoun County General District Court on Oct. 11.
Woman in standoff with Fairfax police charged with kidnapping ex-girlfriend
Incident began in Laurel, Md. led to shutdown of Richmond Highway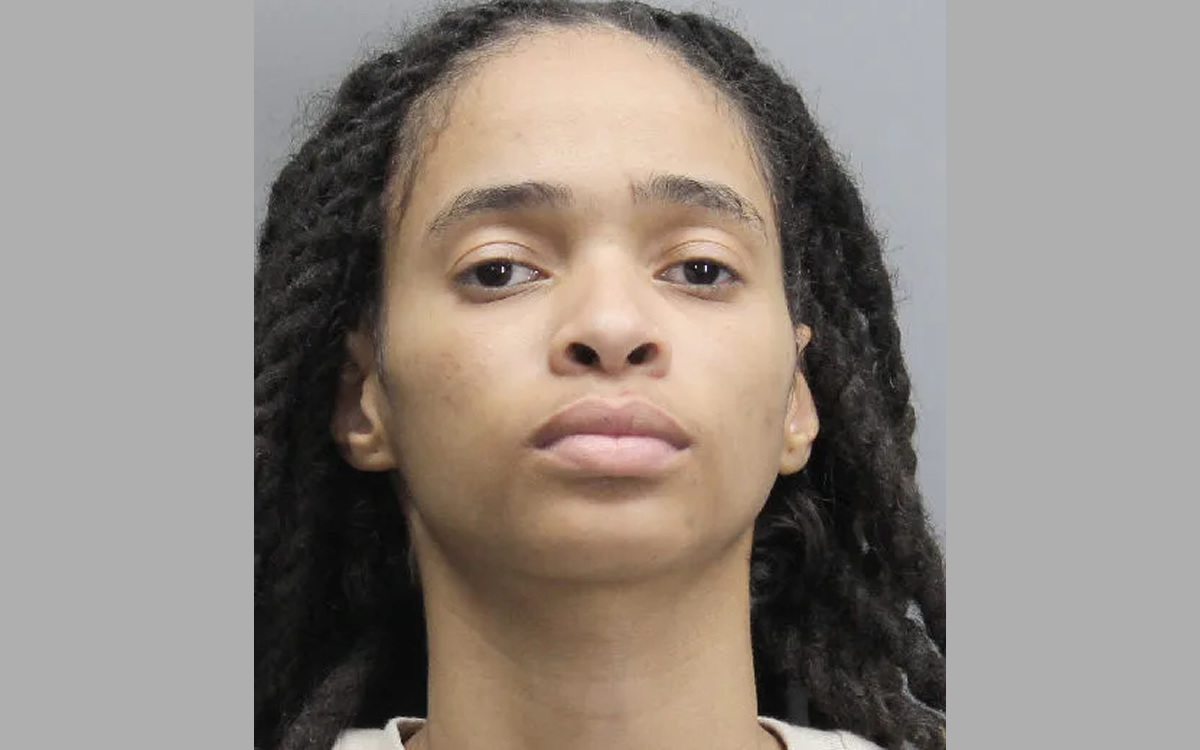 A 29-year-old woman armed with a gun in her car who was engaged in a standoff with police on Richmond Highway in the Hybla Valley section of Fairfax, Va., for at least 34 hours before surrendering to police has been charged with kidnapping her ex-girlfriend.
According to statements released by Fairfax County and Laurel, Md., police, Brittany A. Copelin, a resident of Charles County, Md., allegedly kidnapped her former girlfriend, Lauren Kingsbury, 25, outside Kingsbury's home in Laurel on March 24 and reportedly drove her to a destination in Fairfax before Kingsbury was able to escape from her ex-girlfriend.
The Fairfax police statement, released on March 30, says Fairfax police received a tip that Copelin, who was reported missing by the Charles County, Md., Sheriff's Office, might be located around the 7200 block of Fordson Road in Alexandria. When officers arrived at that location they were approached by Kingsbury, who told them she had been abducted by Copelin.
After searching the area, the officers found the 2016 Jeep SUV that Copelin had been driving in a parking lot along the 7300 block of Richmond Highway, the statement says. It says the officers attempted to stop the jeep, but it drove away, prompting the officers to engage in a "short pursuit" until the Jeep stopped again on a service road on Richmond Highway near Arlington Boulevard.
"Copelin displayed a firearm to officers and refused to exit the Jeep," the statement says. "To ensure the safety of our community, our officers and Copelin, Richmond Highway was closed between Lockheed Blvd. and Boswell Ave.," the statement continues. "Officers from our Special Operations Division and Crisis Negotiations Team responded to work to peacefully resolve the situation."
After more than 30 hours of negotiations with Copeland and with support from Alexandria police, Virginia State Police and George Mason University Police, Copelin surrendered and was taken into custody Thursday morning, March 30, according to the statement.
"She was then taken to the Adult Detention Center where she was charged with two counts of abduction, two counts of use of a firearm in commission of a felony, and felon in possession of a firearm," the statement says. It says she was being held without bond.
Fairfax County Police Chief Kevin Davis said crisis negotiators and clinicians were in contact with Copelin during the standoff, and that Copelin was experiencing a mental health crisis, NBC 4 Washington reported.
Laurel, Md., police issued their own statement saying they became involved in the case when Lauren Kingsbury's mother reported her daughter missing on March 26. The statement says the mother reported her daughter was last seen through surveillance camera video "leaving her residence on Friday, March 24, 2023, in the company of Ms. Copelin."
The statement adds, "Detectives from our Criminal Investigations Division are still in the investigative stages of establishing what happened in the days leading up to the kidnapping and during the time Ms. Kingsbury was missing."
The statement says Laurel police have charged Copelin with Kidnapping, Home Invasion, First Degree Assault, Second Degree Assault, Third Degree Burglary, Firearm Use in the Commission of a Felony, Loaded Handgun on Person, and False imprisonment.
"The Laurel Police Department commends the Fairfax County Police Department for their commitment and perseverance in finding a peaceful resolution in bringing Ms. Copelin into custody," the statement concludes. "We are grateful that Ms. Kingsbury has been returned to her family. We would also like to thank Ms. Kingsbury's family for their continued cooperation and determination in bringing their loved one home," it says.
Neither Copelin's attorney nor Lauren Kingsbury could immediately be reached for comment.
Former Log Cabin Republicans executive director named to Va. LGBTQ+ Advisory Board
R. Clarke Cooper 'proud to accept' Youngkin's appointment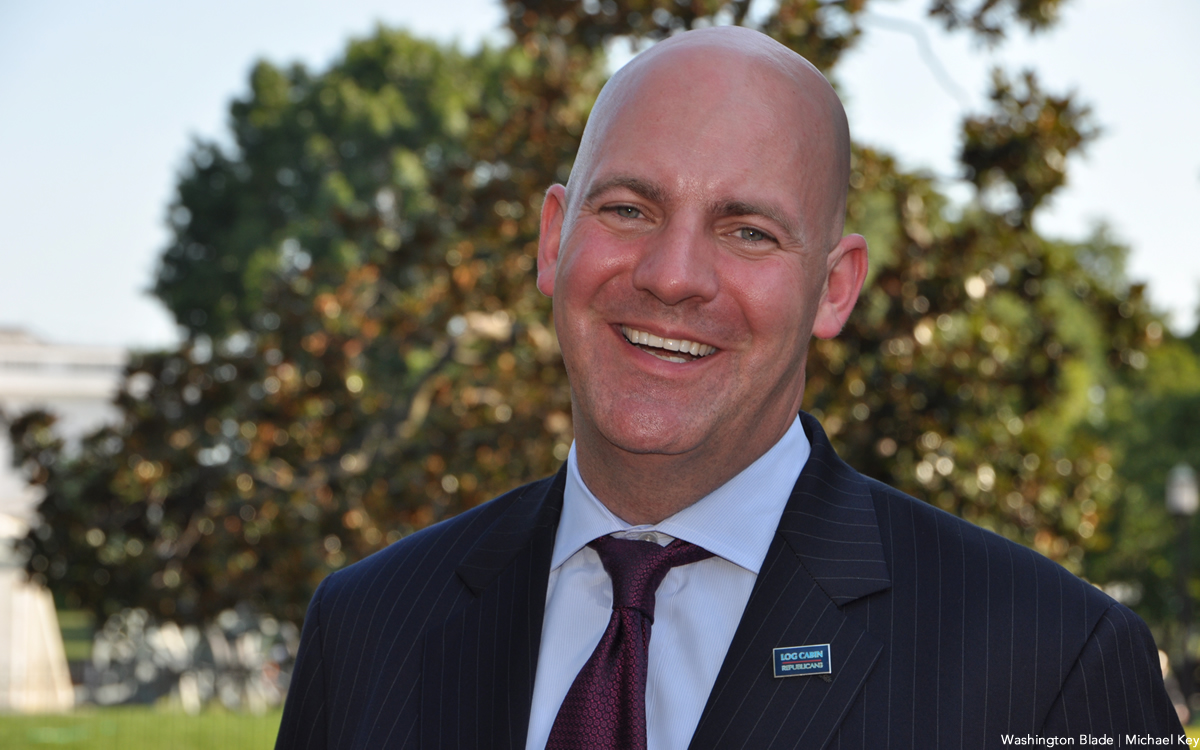 Republican Virginia Gov. Glenn Youngkin has named former Log Cabin Republicans Executive Director R. Clarke Cooper to the Virginia LGBTQ+ Advisory Board.
"Proud to accept appointment from Gov. Glenn Youngkin to serve on the Virginia LGBTQ+ Advisory Board," wrote Cooper in a post on his LinkedIn page. "Every citizen of the commonwealth has God given inalienable rights, envoys individual liberty and is charged with individual responsibility."
"May Virginians judge our neighbors on the content of their character, not by their sexual orientation," he added.
Youngkin announced Cooper's appointment on March 10.
Cooper, an Army Reserve officer who served in the Iraq War, as Log Cabin Republicans' executive director from 2010-2012.
He was Assistant Secretary of State for Political-Military Affairs from 2019-2021. Cooper is currently a nonresident senior fellow at the Atlantic Council.
Va. education superintendent resigns
Jillian Balow tenure coincided with proposed revisions to trans, nonbinary student guidelines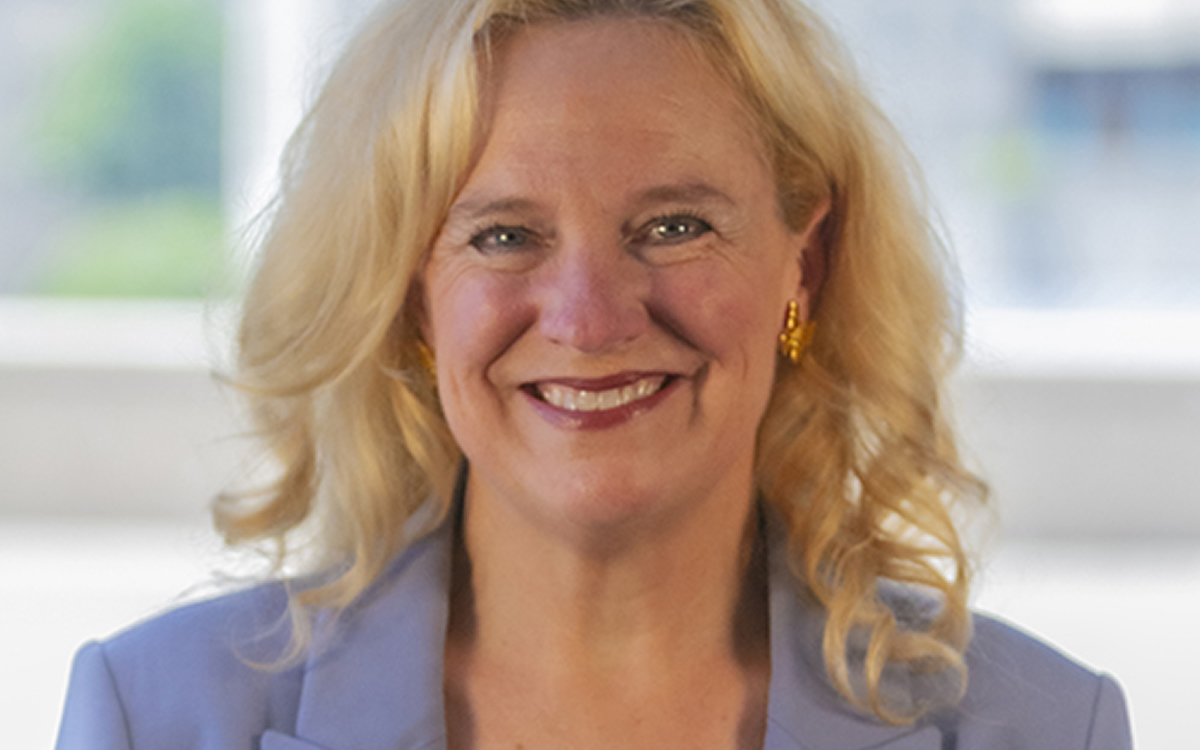 The Virginia Department of Education's Superintent of Public Instruction Jillian Balow resigned last week.
Republican Gov. Glenn Youngkin last January appointed Balow, who had previously been Wyoming's State Superintent for Public Education, to the position before he took office.
The Washington Post reported Balow in her March 1 resignation letter said she was "grateful and humbled" to have been appointed. Youngkin, for his part, thanked Balow for "her work in advancing the governor's education agenda to empower parents and restore excellence in education."
Youngkin last September announced plans to revise the guidelines for transgender and nonbinary students that his predecessor, Democrat Ralph Northam, signed into law in 2020. The Virginia Joint Commission on Administrative Rules late last year voted to formally object to Youngkin's proposal that has yet to be implemented.
The Post noted Balow during her tenure faced questions over efforts to revise Virginia's history and social studies curriculum standards, among other things.