HHS secretary discusses federal overdose prevention efforts at Whitman-Walker
Officials held round table with clients, 'community stakeholders'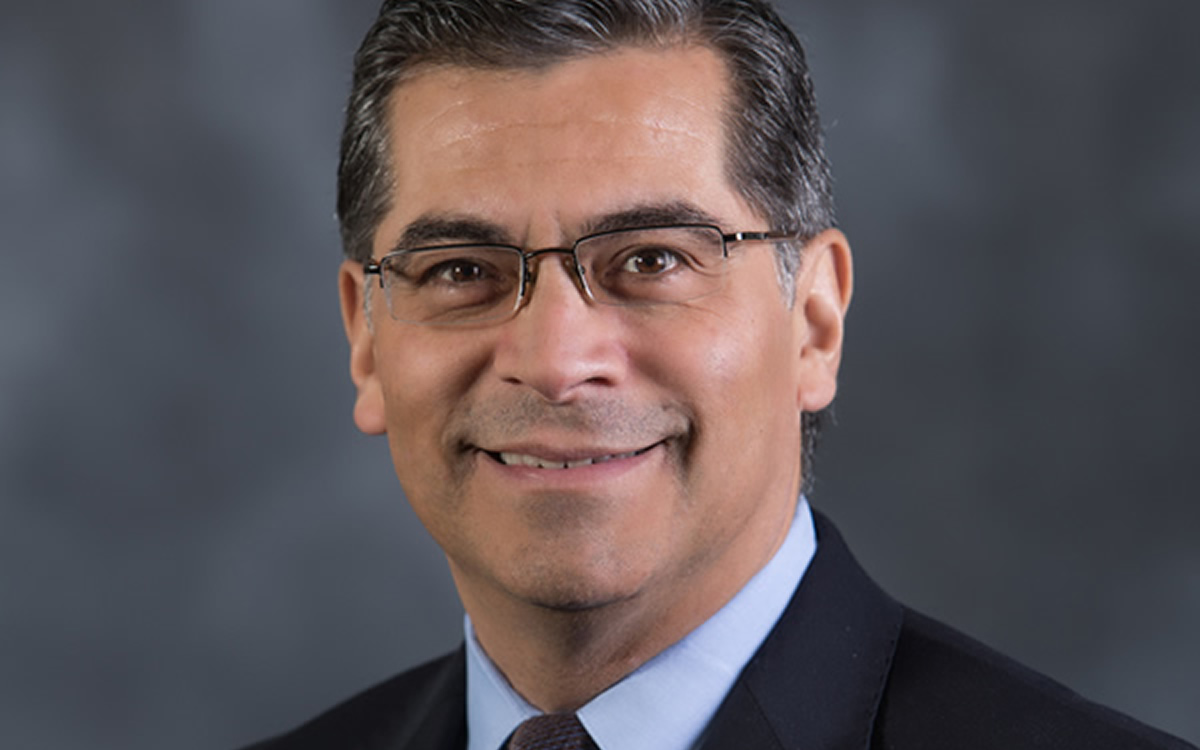 U.S. Department of Health and Human Services Secretary Xavier Becerra and four other high level federal health officials held a roundtable community meeting followed by a press conference at D.C.'s Whitman-Walker Health headquarters on Friday to discuss what they said were "groundbreaking" efforts to address and end the nation's epidemic of deaths from the overdose of opioid drugs.
A statement released by HHS says Becerra and the other officials, including Dr. Rahul Gupta, director of the White House Office of National Drug Control Policy, reached out to Whitman-Walker, which, among other things, operates one of the D.C. metro area's preeminent substance abuse treatment programs, to commemorate the one-year anniversary HHS's Overdoes Prevention Strategy program.
"Now, one year after the release of this strategy, our nation is in a much stronger position to treat addiction and save lives," Becerra said. "We didn't get here by accident. Thanks to decades of work by advocates, coupled with an unparalleled people-first strategy and unprecedented investment by the Biden-Harris administration, we have made a great deal of progress," he said.
The officials, including Gupta, pointed out that the Overdose Prevention Strategy over the past year and an updated effort launched this month have focused on greatly expanding availability of the drug overdose antidote medication naloxone.
"Deaths caused by opioids like illicit fentanyl are preventable with naloxone, and today's announcement means more life-saving naloxone will be in communities across the country," Gupta said. "The latest data continue to show a hopeful trend of a decreases in overdose deaths, so we must remain focused on fully implementing President Biden's National Drug Control Strategy that will save tens of thousands of lives by expanding care for substance use disorder, making naloxone more accessible, and dismantling drug trafficking operations," he said.
In addition to Gupta from the White House, Becerra was joined at the community meeting and press conference by Dr. Miriam Delphin-Rittmon, assistant secretary for the Substance Abuse and Mental Health Services Administration (SAMHSA), which is an arm of HHS; Dr. Debra Houry, acting principal deputy director of the U.S. Centers for Disease Control and Prevention and Dr. Robert Califf, commissioner of the U.S. Food and Drug Administration.
Also participating in the roundtable session and press conference was U.S. Sen. Tammy Baldwin (D-Wis.), the nation's first out lesbian member of the Senate.
Becerra said he invited Baldwin to participant in the day's events, among other things, because of her record of advocacy and support for funding of federal substance abuse and overdose prevention programs.
"One area I've championed in Congress is increasing access to overdose reversal medication like naloxone," Baldwin said. "We know that when you increase access to this safe and effective treatment that you save lives," she said. "And I'm thrilled to see the Biden administration and especially the Food and Drug Administration taking steps to increase access to naloxone."
Califf told the gathering one of the FDA's recently launched efforts is to work with drug manufacturers to arrange for naloxone to become an over-the-counter drug that would further expand its availability.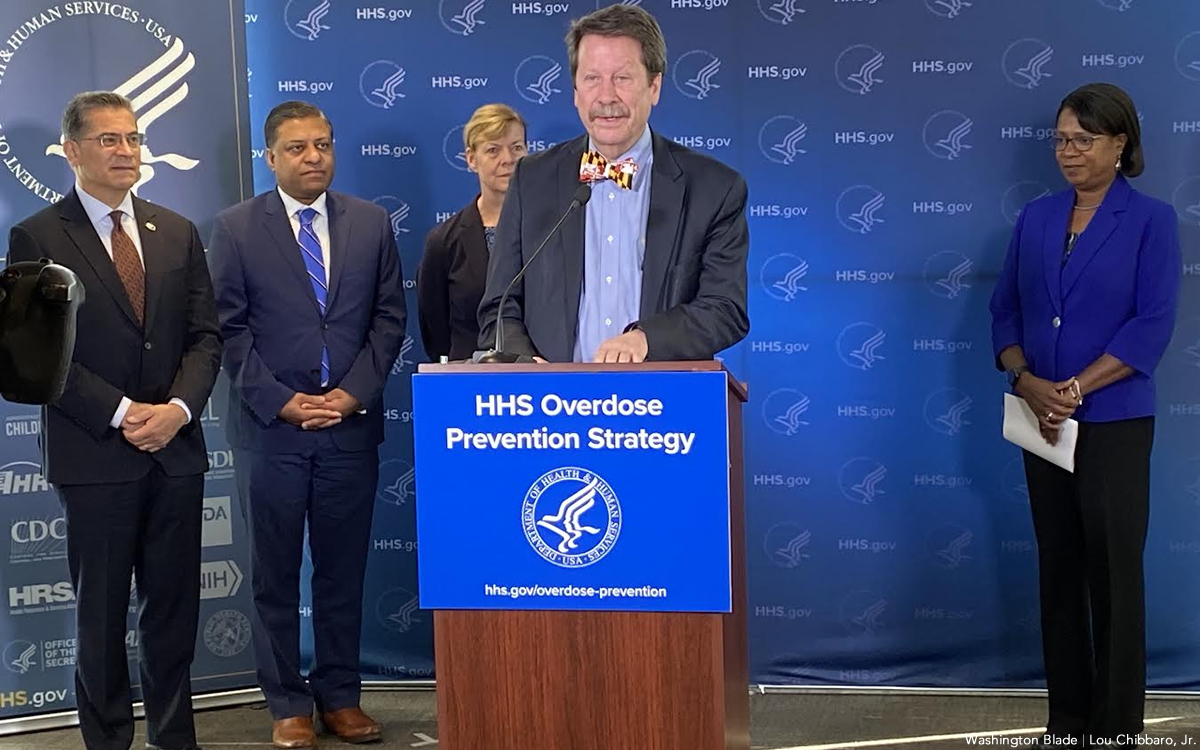 The roundtable discussion session, which included close to 50 participants, including Becerra and the other federal officials, was closed to the press, according to an HHS spokesperson, because among those participating were Whitman-Walker clients and others who receive services and support for what the officials called substance use disorder.
During the press conference that followed, Becerra spoke of how some of those participating in the roundtable discussion were part of Whitman-Walker's success stories in helping people overcome substance use problems
"We're here because a year ago we decided to go in a different direction at the federal level," he said at the press conference. "We decided that we're not moving fast enough, we're not moving close enough to where we need to be to try to help communities and those folks at Whitman-Walker who are trying to not just get folks into treatment but to save lives," Becerra said.
"And that was the great thing about the round table that we just had," he said. "We heard about how people thrive," he said, adding, "And one of the clients, Deborah, spoke about how she's on the verge of getting her degree from college … That's what we want to see … I want to thank the folks at Whitman-Walker for letting us come today to see how people can thrive and be part of that success."
Whitman-Walker Health CEO Naseema Shafi told the Washington Blade after the press conference that Whitman-Walker has a long history of partnering with federal government agencies in addressing health issues, including Whitman-Walker's role as a healthcare facility welcoming the LGBTQ community.
D.C. Rainbow History Project launches Trans History Initiative
$15,000 D.C. government grant funded project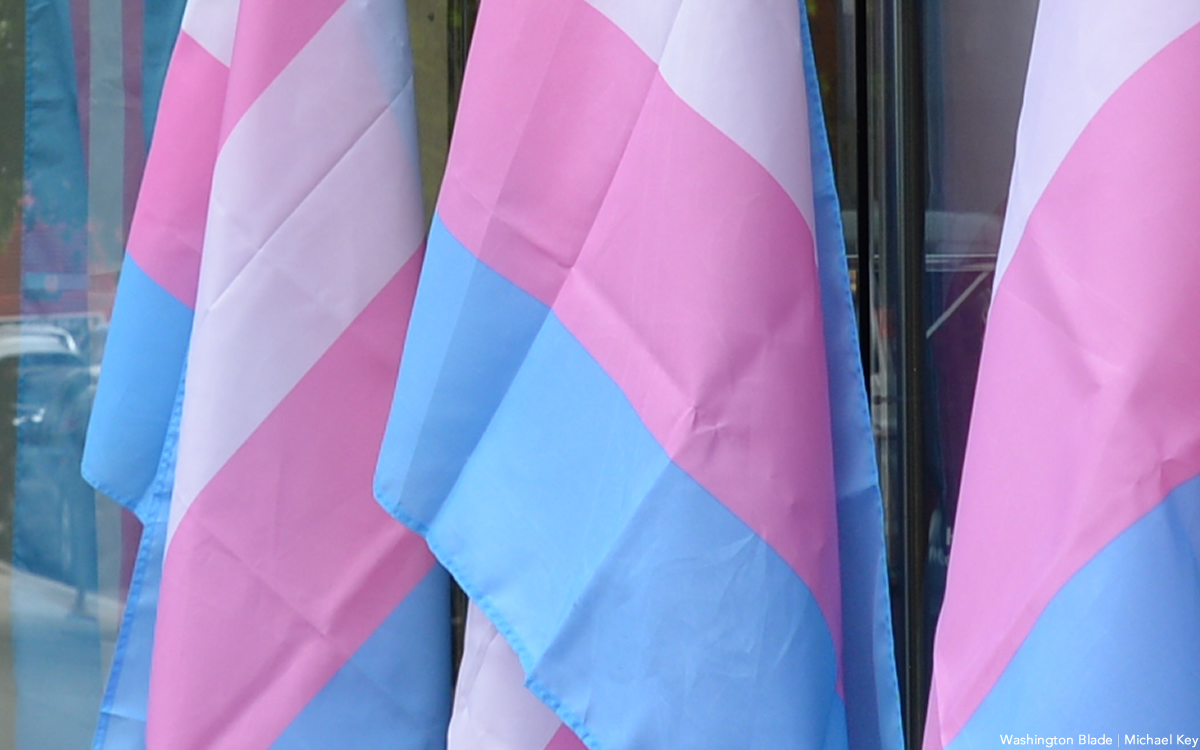 D.C.'s Rainbow History Project announced it has launched a new project called the Trans History Initiative "to better integrate the often-under-represented histories of trans people into RHP's existing programming."
In a statement announcing the new initiative, the LGBTQ history group says it has been awarded a $15,000 grant from D.C. Mayor Muriel Bowser's Office of LGBTQ Affairs to fund the project.
"The Trans History Initiative will help RHP deepen its connections with the Trans community through expanded efforts to preserve the history and cultural contributions of Washington-area trans communities," the statement says. "The Initiative was developed with RHP's trans members, trans community pioneers and trans board members," it says.
The statement says the grant will enable Rainbow History Project to hire one or more coordinators to "build on four exiting RHP programs: collecting oral histories; preserving archival documents; tracking timelines and historic places; and hosting public education panels."
According to the statement, the new trans initiative is in keeping with Rainbow History Project's long-standing mission.
"Since its founding in 2000, RHP's mission is to collect, preserve and promote an active knowledge of the history, arts and culture of metropolitan Washington, D.C.'s diverse LGBTQ communities," the statement says. "RHP strives to ensure that its collection, volunteer corps and programming reflect and represent the full diversity of those communities."
The statement also points out that due to longstanding bias and discrimination faced by transgender people it has been difficult to obtain information about their lives and accomplishments.
"Unfortunately, many trans people often left behind little record of their lives — and personal histories that do exist are often scrubbed of an individual's trans identity by society or even their own families," said Jeffrey Donahoe, RHP's director of oral history.
"This revisionism, both unintentional and intentional, makes it difficult for the broader community to understand and empathize with the struggles and successes of the Trans community," Donahoe said in the statement.
"The Trans History Initiative will counter this revisionism by giving another platform for trans people to tell their stories to the broader public," he said. "We need to ensure that trans narratives are not lost to the ravages of time but preserved as part of the historical record."
DC History Center unveils new exhibit for National Hispanic Heritage Month, National Coming Out Day
Collection includes documents from former ENLACE President Letitia 'Leti' Gómez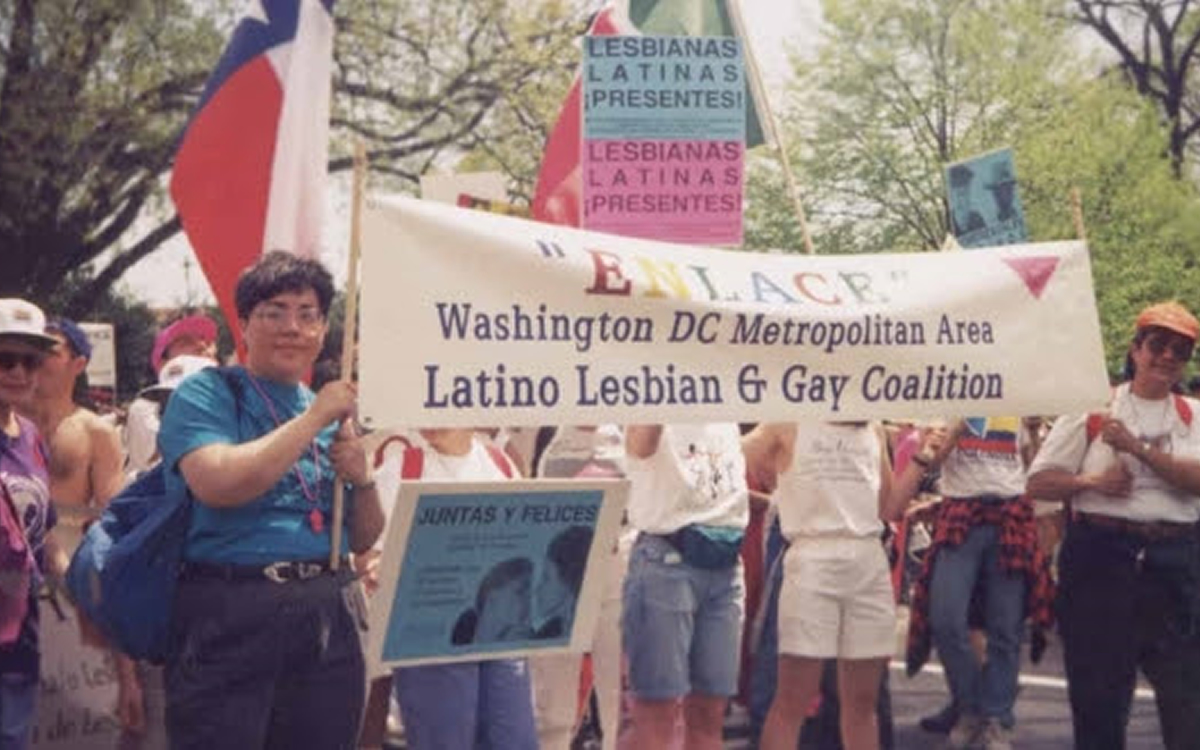 The DC History Center's Rainbow History Project on Tuesday unveiled a new exhibit to celebrate National Hispanic Heritage Month and National Coming Out Day.
This collection is a partnership between American University and the Rainbow History Project and is available to the public, both in person at the DC History Center and online through American University's library system.
The items in this collection celebrate the pioneers of the Latino lesbian and gay rights movement. Primary documents from ENLACE's origin to its closing in 1995 are the documents available that former ENLACE President Letitia "Leti" Gómez released.
ENLACE was the earliest known Latino lesbian and gay group founded for Washingtonians to address issues in the city.
"This is an action to make this history of Latino/a LGBT organizing in the D.C. metro area visible, to preserve the seven-year history of ENLACE's existence and impact, and to make it accessible," said Gómez.
According to Salvador Vidal-Ortiz, associate professor of sociology at American University and an expert in Latino, sexuality and queer studies and LGBTQ history in the U.S. archives have white LGBTQ stories featured more prominently. Vidal-Ortiz said opening the exhibit for Latino LGBTQ advocates will give more representation to the fight for equality featured in historic centers.
Libs of TikTok targets Children's National Hospital
Twitter account incorrectly claimed hysterectomies on transgender minors performed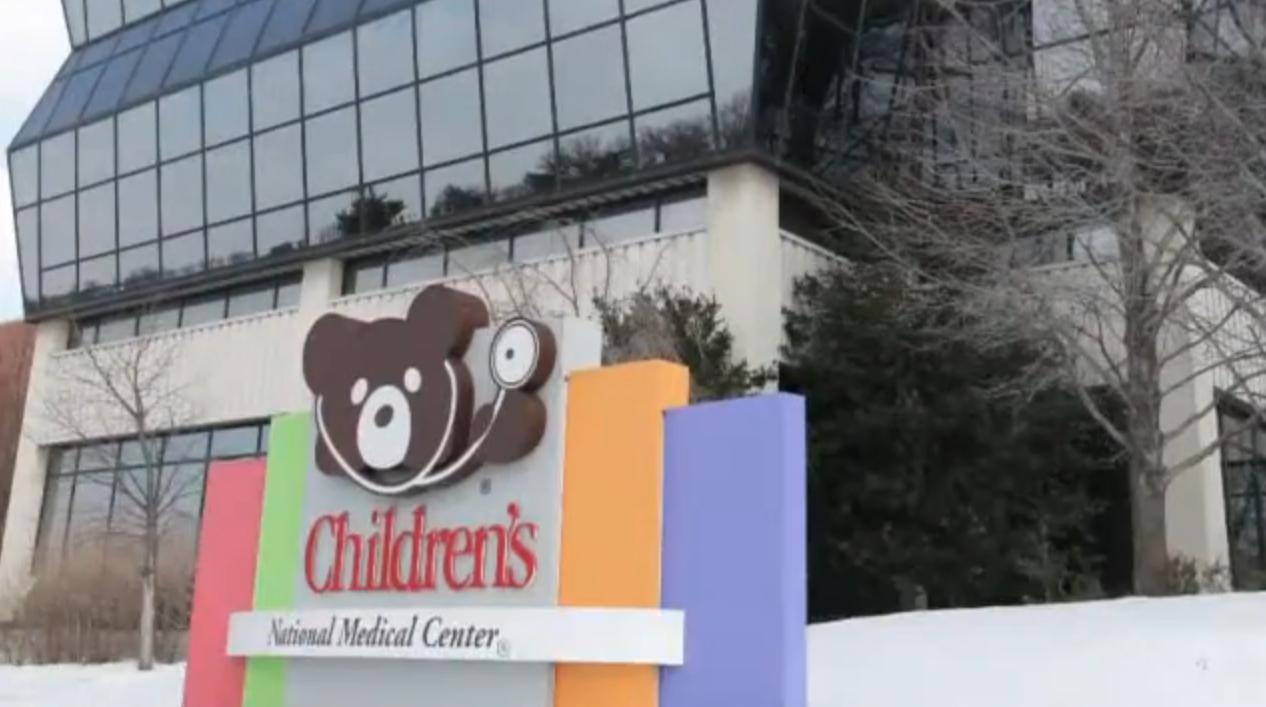 Children's National Hospital has become the target of threatening phone calls, email messages and social media postings after a widely read far-right Twitter account known as Libs of TikTok posted an incorrect report claiming the hospital routinely performs hysterectomies on transgender patients under the age of 18.
Libs of TikTok founder Chaya Raichik included in her Aug. 25 posting audio recordings of two Children's National Hospital telephone operators who the hospital says incorrectly stated that a trans boy as young as 16 would be eligible for a hysterectomy.
"We do not and have never provided gender-affirming surgery for anyone under the age of 18," according to an email statement the hospital's media office sent to the Washington Blade.  "In fact, in D.C. you cannot perform a hysterectomy in a minor without a court order," the statement says.
"We do not provide hormone therapy to children before puberty begins," the statement continues. "Care is individualized for each patent and always involves families making decisions in coordination with a team of highly trained pediatric specialists," it says.
"None of the people who were secretly recorded by this activist group deliver care to our patients," says the statement. "The information in the recording is not accurate. To reiterate, we do not and have never performed gender affirming hysterectomies on minors," it says.
The statement added, "Since the spreading of misinformation on Twitter, we have been the target of a large volume of hostile phone calls, social media messages and emails."
The Washington Post has reported that the harassment encountered by the hospital has included social media posts suggesting that it be bombed, and its doctors placed in a woodchipper.
According to the Children's National Hospital's statement; "Children's National Hospital is committed to fostering a welcoming and inclusive environment for all and to serving our LGBTQ+ patients and families in the full spectrum of their care."
Threats and harassing calls and email messages were directed at Boston Children's Hospital earlier this month over what the hospital says were similar false claims on social media that it was performing hysterectomies on transgender youth under the age of 18.
Libs of TikTok, which has often promoted "groomer" discourse that falsely linked LGBTQ teachers and parents to pedophilia, began to make a variety of false claims regarding Boston Children's Hospital. One allegation included the lie about the hospital offering gender-affirming hysterectomies to children under 18 years old.
Journalist Martha Bebinger with WBUR,  Boston's NPR news station, noted the campaign started last week with criticism of a video posted on the hospital's website about hysterectomies. Several conservative social media accounts shared posts about the video on Twitter. The hospital performs hysterectomies on patients 18 and older, but not on children as some of the posts claimed.
"We condemn these attacks in the strongest possible terms, and we reject the false narratives upon which they are based," Boston Children's Hospital said in a statement. "We are working with law enforcement to protect our clinicians, staff, patients, families and the broader Boston Children's Hospital community and hold the offenders accountable," the statement added.
For more than two years, a Brooklyn real estate agent and fanatical adherent of far-right extremist ideology, Chaya Raichik, has wreaked havoc via her social media accounts 'Libs of Tik Tok', attacking LGBTQ+ people with special emphasis on spreading lies and propaganda about transgender people.
When Raichik attacked Boston Children's Hospital, spreading lies and falsehoods about the healthcare facility's treatment of trans youth. Her 'call to arms' was then joined by conservative journalist and anti-LGBTQ activist Christopher Rufo and the Daily Wire's Matt Walsh, a vehement anti-Trans pundit.
The resulting chaos including death threats against Boston Children's Hospital clinicians and staff was acknowledged by a spokesperson for the Boston Police Department who told the Blade that officials had stepped up security to augment the efforts by the hospital to protect its staff and that an investigation had been launched.
The U.S. Justice Department has also launched an investigation into the threats according to an announcement by the U.S. Attorney for the District of Massachusetts, Rachael Rollins.
In a lengthy statement issued by GLAAD, the organization wrote:
"Libs of TikTok is synonymous with maliciously targeting LGBTQ organizations, people, and allies by posting lies, misinformation, and blatant hate," said a GLAAD spokesperson. "Meta and Twitter continue to profit from accounts like Libs of TikTok as doctors and staff members of Boston Children's Hospital, and other providers of healthcare to transgender people, receive death threats and hate. These companies are complicit in hosting content which expresses malicious falsehoods and which incite anti-LGBTQ hate. This is the latest in a long pattern of blatant inaction from the platforms to content that directly leads to the recent rise in real world violence and harassment facing LGBTQ people."