New opera chronicles beauty and power of trans liberation
Don't miss 'What the Spirits Show' at Washington National Opera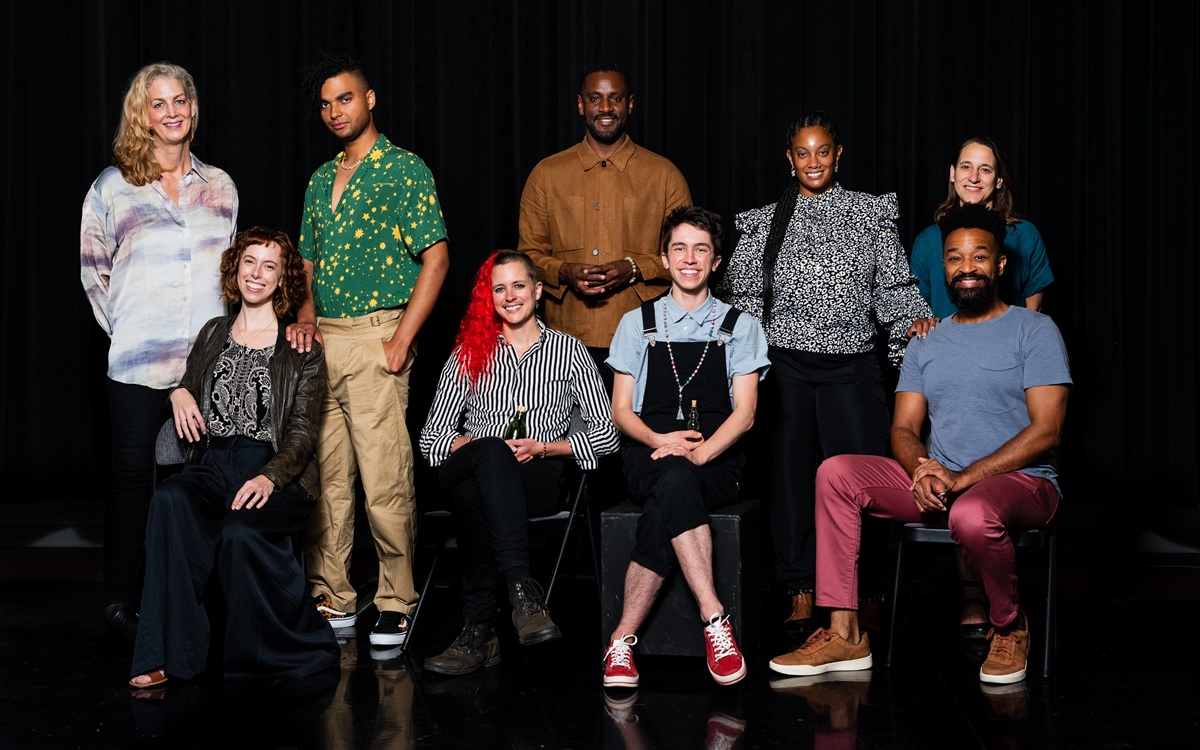 The value of the support of family. The oppression of trans identity. The euphoria and spiritual power of trans liberation. These themes and more are woven into a poignant new opera, "What the Spirits Show," by composer-librettist team Silen Wellington and Walken Schweigert.
Their collaboration is the product of the Washington National Opera's American Opera Initiative (AOI). Now celebrating its 10th season, AOI pairs talented creatives to develop a short, one-act opera, performed by WNO's Cafritz Young Artists. Along the way, the creative teams receive invaluable mentorship from some of the best in the business.
This year's AOI performance takes place on January 21, 2023 at the Terrace Theater of the Kennedy Center. Also on the program are Oshun, with music by B.E. Boykin, and libretto by Jarrod Lee—a journey of sacrifice, self-love and redemption displayed in the face of those who would deny it. And Bubbie and the Demon, with music by Jens Ibsen and libretto by Cecelia Raker—a mashup of opera and heavy metal, which finds that Bubbie has filled the void of Covid isolation by solving as many word searches and crosswords as possible, but accidentally summoned a demon.
The Washington Blade caught up with librettist Walken Schweigert and composer Silen Wellington, the co-creators of What the Spirits Show, to learn more about this short opera and its powerful themes.
BLADE: Congratulations on creating the original work, "What the Spirits Show." Can you share more about the opera's plot and musical style?
WALKEN SCHWEIGERT: It's an opera about trans liberation, but also about friendship and the support of family. There are four characters: the protagonist, named Calamus, is a shape-shifting youth who takes a magical elixir to be themselves. Their shape-shifting is an allegory for transness. When you first meet Calamus, they have already been taking this medicine, so you meet Calamus in the fullness of themself. But then this politician enters the scene and he outlaws the elixir, claiming that it's immoral. But the beautiful thing is that Calamus' mother stands up for them, and because of that they both get thrown in jail. Since Calamus has stopped taking the elixir, they basically begin detransitioning. But then their friend, Sylvan, is able to sneak in some elixir to Calamus. And the strength and the power of Calamus coming back to themself is so powerful that it destroys the jail and traps the politician under the rubble, and Calamus and their mother are able to escape. It's a moment of joy, it's a moment of euphoria, it's a moment of self-reclamation.
SILEN WELLINGTON: The characters themselves each have their own musical language. And musically, each scene is its own world. The first scene is all about Calamus and their shape-shifting. The music is very whimsical, beautiful and romantic. The second scene is all about the politician. His music is much more circus-like; almost like a lopsided march. In the third scene, when Calamus and Aurora are in the prison, the music is a little bit more restricted, but it still hearkens back to some of that fantastical and musical language from the opening scene. The fourth scene is really where it all comes together. Sylvan comes and helps Calamus break out of jail, so the music is more driving and rock-influenced, because in Walken's words, Sylvan is Calamus's "anarcho-punk friend." And then finally, once Calamus returns to their power, we return to the fantastical music at the beginning.
BLADE: Can you share why you wanted to write this opera? Have its themes affected you personally?
WELLINGTON: I wouldn't write this opera if it didn't affect me personally. That could probably be my artist statement! It's the subtext of why I make art. I write about things that personally affect me and I always have.
In my own journey to figuring out that I was trans and nonbinary, it took me a while to find self-acceptance and then find self-love. I wanted to write something that gave space for that love. I knew I was queer from a pretty young age, but I didn't realize being transgender was an option. As a result, I had this unnamable sadness in me that made most things in my life feel wrong, and I spent most of my teenage years battling suicidality and depression because I couldn't see a future for myself.
I was 19 when I first met nonbinary adults, and that really started to turn things around for me. It sparked a journey of self-discovery. I feel like now I'm in a place of self-love and acceptance, trying to find words to express how spiritual and divine I find the experience of being trans to be.
The first time I read Walken's libretto, I remember feeling this swell of emotion and recognition thinking, "I've been trying to find words for this all my life. And wow, now I get to say it with the music!"
SCHWEIGERT: When I first started making art, a lot of it was trauma porn, because of how I was raised in a religiously restrictive mindset. But now, I try to explore what gifts being trans has bestowed and bring those to light. I'm also interested in exploring why are we such a threat? Why are people so afraid of us? And I think it's because we actually have something really powerful. There's actual spiritual value and knowledge that comes from being trans.
BLADE: Why is this opera important now?
SCHWEIGERT: This opera was very much directly inspired by a letter the governor of Texas wrote last year to the Texas' Department of Family and Protective Services re-interpreting the law to include trans affirming care under the definition of child abuse. Governor Abbott was trying to separate trans kids from their supportive parents. It made me think of how much it would have meant to me to have supportive parents, and then to have that be taken away, stolen by the state, was heart wrenching to imagine. I think of the relationship that I have with my parents now and imagine the pain that would be caused to them if I were young and they were being forced to separate from me.
In this opera, there is a scene of Calamus and their mother Aurora in the jail, and they're singing this song together, but they're in separate cells and they can't hear each other. Especially in that scene, I really wanted Aurora, Calamus's mother, to say all of the things that I wish my parents had said to me when I was a teenager and coming out: "…my dear Calamus, I have to trust you know yourself better than I ever could. I love you more than I could ever say. And as long as I hold breath, I will not let them tear you away from yourself."
It's a powerful moment for me. My parents are Catholic and that was at the root of a lot of their own internalized and externalized transphobia. But now my dad is part of a group at his church that is drafting a statement of trans-inclusion. He wanted to contribute, hey, God actually doesn't think that trans people are abominations, and also that there's spiritual knowledge and spiritual value that trans people bring by nature of being trans.
WELLINGTON: Beyond the gender and celebratory spiritual themes of the opera, this project has really given me space to process some of the hatred that's been surrounding and sometimes feeling like it's narrowing in on my world; the national uptick in LGBTQ+ hatred and anti-trans hatred specifically has gotten local and sometimes really personal over the last couple of years. Outside of music, I work in suicide prevention for LGBTQ+ youth. I've been I've been feeling the ripples of this hatred, both big and small on my community and especially on the trans teens that I that I work with. When advocating, I feel like I have to make sense of this hatred or try to bend and twist myself into something palatable to reach for the right words that will convince someone of our humanity. But in the artistic world, we take a different approach, one that leans into this divinity of our authenticity. Art helps us lean into the healing that I had been craving to reconnect with my own resilience.
Gay country artist and brother win big at CMA Awards
Brothers Osborne grew up in Deale, Md.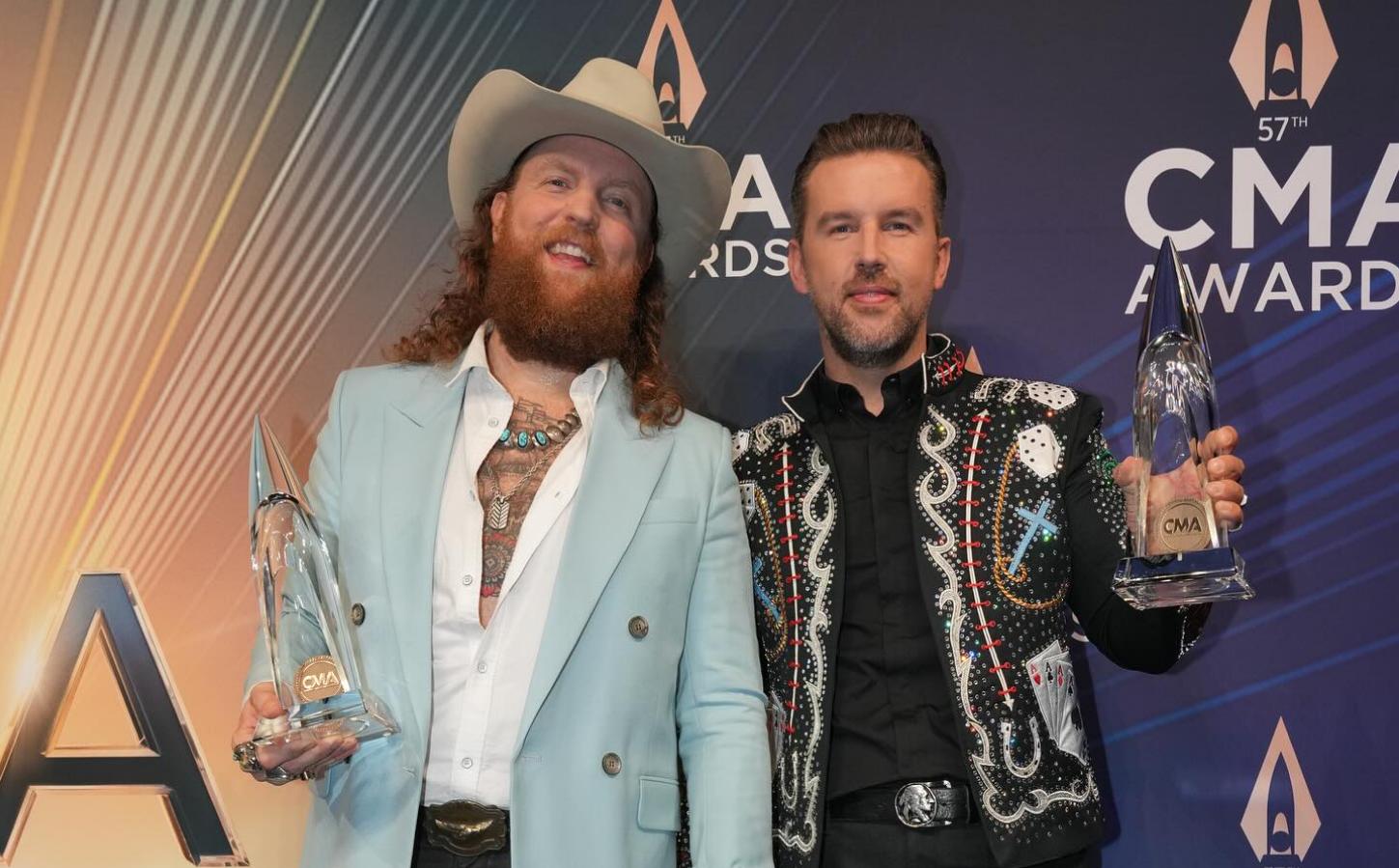 The biggest names in country music gathered Wednesday at Music City's Bridgestone Arena for the 57th Annual Country Music Association Awards, hosted again this year by country star Luke Bryan alongside former NFL star Peyton Manning.
Walking away with Vocal Duo of the Year were sibling musicians John and T.J. Osborne.
The Brothers Osborne as they are known by, in previous years have won in this category, this year making it their sixth win.
T.J. Osborne, lead singer of the country duo, came out as gay in an exclusive interview with Time Magazine, which was published Feb. 3, 2021.
While other ostensibly country artists are openly LGBTQ, such as Orville Peck, Brandi Carlile, Lil Nas X, Chely Wright and Billy Gilman, Osborne's revelation makes him the first — and so far, only — openly gay musical artist signed to a major country label.
John and T.J. Osborne grew up in the small Chesapeake Bay bayside town of Deale in Anne Arundel County, Md., writing and playing songs for friends and family in their father's shed. T.J. with his brother John formed the Brothers Osborne duo in 2012. Signed with EMI Records Nashville, they've released seven country Top 40 singles and three studio albums, to date. Their platinum hit "Stay a Little Longer" was a crossover to mainstream radio.
The siblings took home their first Grammy in 2022, winning Best Country Duo/Group Performance for their song "Younger Me," inspired by T.J.'s coming out. The band has been nominated for 10 Grammys in total, standing as a now six-time CMA Vocal Duo of the Year, and are three-time ACM Duo of the Year.
Overall, they have collected six CMA awards, six ACM trophies and received the ASCAP Vanguard Award in 2019. Their critically acclaimed hit songs have tallied multiple RIAA Gold and Platinum certifications, while surpassing more than 2.5 billion global streams.
In addition to the Brothers Osborne winning Vocal Duo of the Year, country singer-songwriter Lainey Wilson took home three of the top awards of the night, including the coveted entertainer of the year award, as well as female vocalist of the year and album of the year.
This is also the first time in CMA history that two women have been nominated for Entertainer of the Year in four consecutive years.
Janet Jackson to headline World AIDS Day concert
Annual fundraiser sponsored by AIDS Healthcare Foundation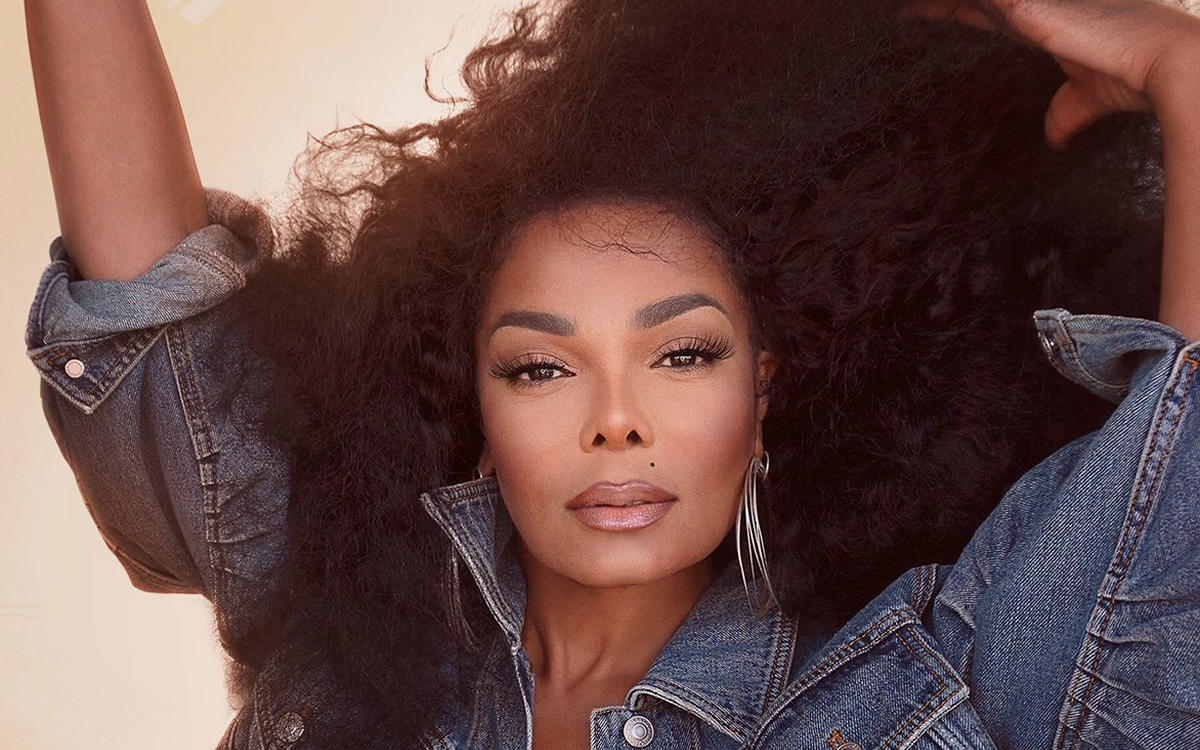 Pop icon Janet Jackson will headline the annual World AIDS Day concert sponsored by the AIDS Healthcare Foundation in Houston.
The Dec. 1 event at NRG Arena will feature a full-length concert from Jackson. In addition, AHF will honor actor and activist Blair Underwood with its lifetime achievement award; choreographer Debbie Allen is slated to speak at the event.
Jackson is a longtime LGBTQ ally and AIDS activist. Her eighth No. 1 single, "Together Again," released in 1997, paid tribute to a friend who died of AIDS and honored those lost to the disease.
Underwood co-founded Artists for a New South Africa to direct attention to "the catastrophic impact the disease has had on families and children across the continent," according to Billboard. The actor has worked with AHF for years. The Underwood Center in D.C. provides state-of-the-art HIV medical treatment and care and related services for more than 600 patients at its offices at 2141 K St., N.W.
"I'm so honored to be receiving this gracious award by AHF," said Underwood in a statement. "We have had a long-standing partnership in the fight against HIV/AIDS, and there is still more work to be done."
AHF is the world's largest nonprofit HIV/AIDS service organization and AIDS advocacy group, with healthcare centers located throughout the U.S. and around the world.
Proceeds from the concert will be used to combat HIV/AIDS. Tickets are on sale now via TicketMaster.
New dance single pays tribute to Town Danceboutique
Local musicians pen 'Town' in honor of shuttered club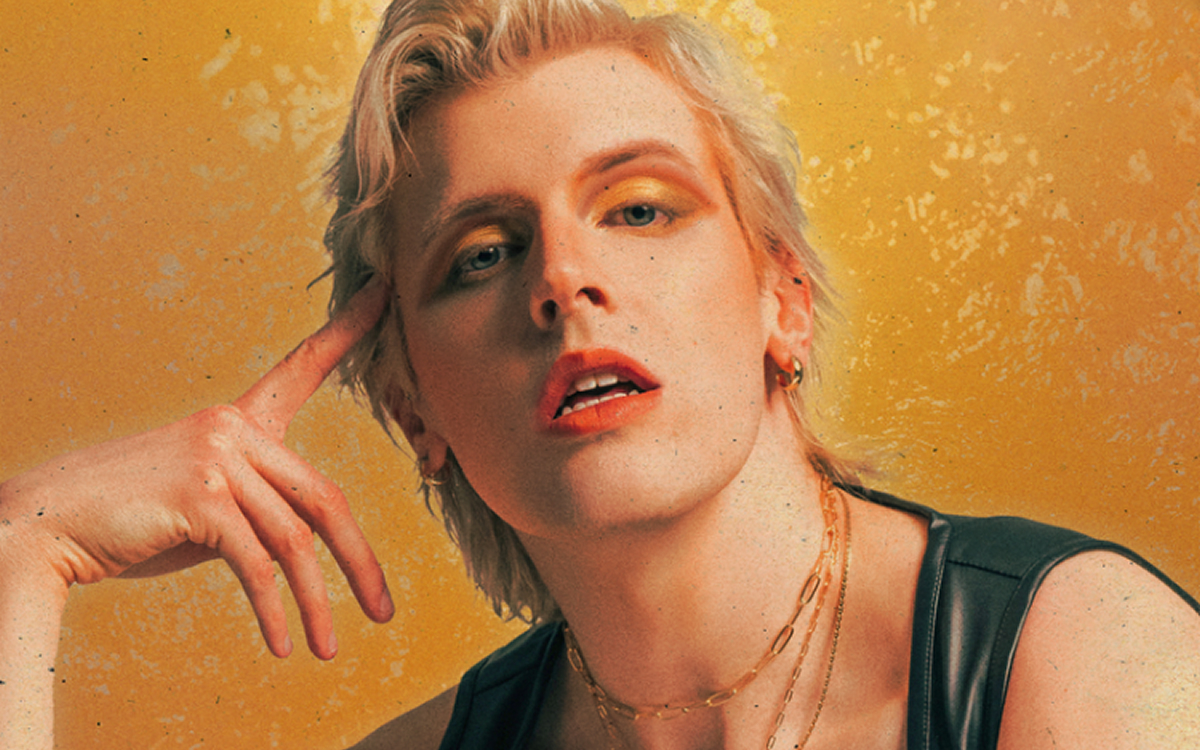 The closing of the LGBTQ nightclub Town Danceboutique in the summer of 2017 was heartbreaking to local musician Bryce Bowyn. He and his Los Angeles-based singer/songwriter friend Lexie Martin decided to honor its legacy in their new single, "Town."
For Bowyn, who moved to the District about a decade ago to attend school at American University, the memories he has from Town Danceboutique are endless. And when it closed, it was a massive loss to Bowyn and many others.
"It was such a cool space," Bowyn said. "It was just disappointing to see a place that brought so many people together become part of the landscape again." The building Town Danceboutique used to be housed in is now home to upscale apartments and a CVS.
Town Danceboutique was a formative place for Bowyn and Martin, and it was Bowyn's first experience in an open and accepting LGBTQ environment. His favorite memories at the club were always on Halloween, he said. Patrons, including Bowyn, would go all out with their costumes to look their very best.
Bowyn and Martin met while they were both in the musical theater program at American University. Despite their years-long friendship, "Town" is the first song they have written together. They sat down over FaceTime and got to work. It was Martin's idea to pay homage to Town Danceboutique, and the song follows the story of pre-gaming, going out, and hitting the dance floor.
But the single also serves as a hype song for going out in any city, at any place.
"It was important to me for the song to remain relatable and accessible," Bowyn said. "So the whole foundation of the chorus, 'Let's go to town,' can either mean Town Danceboutique, or painting the town red and having the night of your life."
Bowyn started writing and producing his own music in 2018. He released an EP titled "A Rosy Retrospect" in 2022, and most recently released a single "A Bridge Burned Down" in June. His music is inspired by late 2000s pop and '80s synthpop, influenced by stars like Madonna and Charli XCX. Lexie Martin released her self-titled EP in 2019 and most recently came out with her single "SUPERPOWER" in 2021.
Bowyn has been a lifelong pop music enthusiast. He distinctly remembers watching Britney Spears perform "Oops!…I Did It Again" at the MTV Video Music Awards when he was a kid and thinking "That was what I wanted and what I was set to do in life."
"My heart was always with pop music," Bowyn said.
"Town" is available now for streaming on Spotify, Apple Music, and Soundcloud.