Wes Moore sworn in as first Black Md. governor
'I care deeply about the LGBTQ+ community'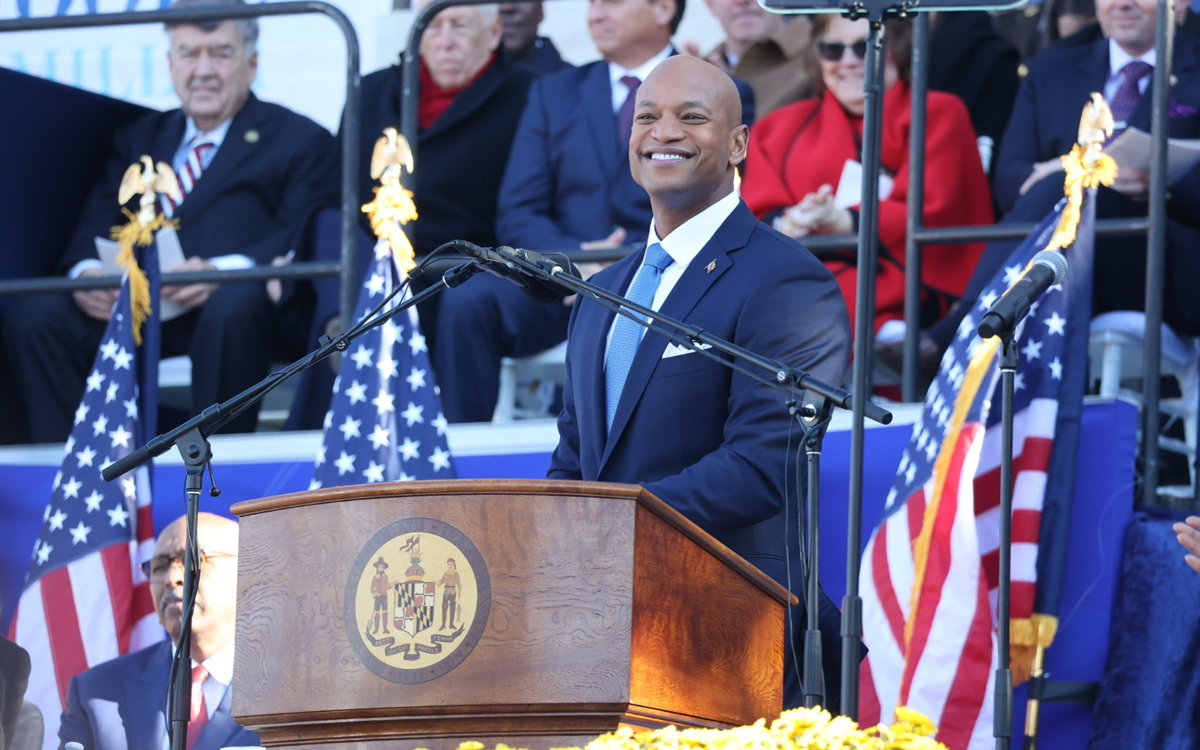 Maryland Gov. Wes Moore on Wednesday was sworn into office.
Moore, who defeated then-state Del. Dan Cox (R-Frederick County) last November, is Maryland's first Black governor. Lieutenant Gov. Aruna Miller is the first woman of South Asian descent elected lieutenant governor in the country.
Moore and Miller will succeed Republicans Larry Hogan and Boyd Rutherford respectively. Oprah Winfrey is among those who attended Wednesday's inauguration that took place at the State Capitol in Annapolis.
"In the state of Maryland, anything is possible," said Moore in his inaugural speech. "Today is a celebration of our collective future."
Gay man to head of Md. Department of Veterans Affairs
Moore during a pre-election interview with the Washington Blade expressed his support for LGBTQ rights.
"I care deeply about the LGBTQ+ community," he said. "And we're always going to fight to ensure that Maryland is a state that is open and welcome to all, regardless of who you are, regardless of who you love."
Moore told the Blade that he will enforce the Inclusive Schools Act that, among other things, bans discrimination based on sexual orientation and gender identity in Maryland's public schools. Moore in his inaugural speech specifically mentioned the need to protect the state's LGBTQ students.
Moore last October told the Blade he will urge lawmakers to support the Trans Health Equity Act, which would expand coverage of gender-affirming health care for transgender Marylanders under the state's Medicaid program.
Moore has appointed Anthony Woods, an openly gay U.S. Army veteran who was discharged under 'Don't Ask, Don't Tell' in 2008, as head of the Maryland Department of Veterans Affairs.
"The thing that people will see is that this is not just a new thing to me," Moore told the Blade. "We have a track record on working on these issues, whether it is the work I did on the repeal of 'Don't Ask, Don't Tell,' whether it is the work I did when I was running one of the largest poverty-fighting organizations in the country, and supporting organizations that were supporting LGBTQ plus homeless youth."
Brooke Lierman sworn in as Md. comptroller
Former Baltimore City delegate supports LGBTQ rights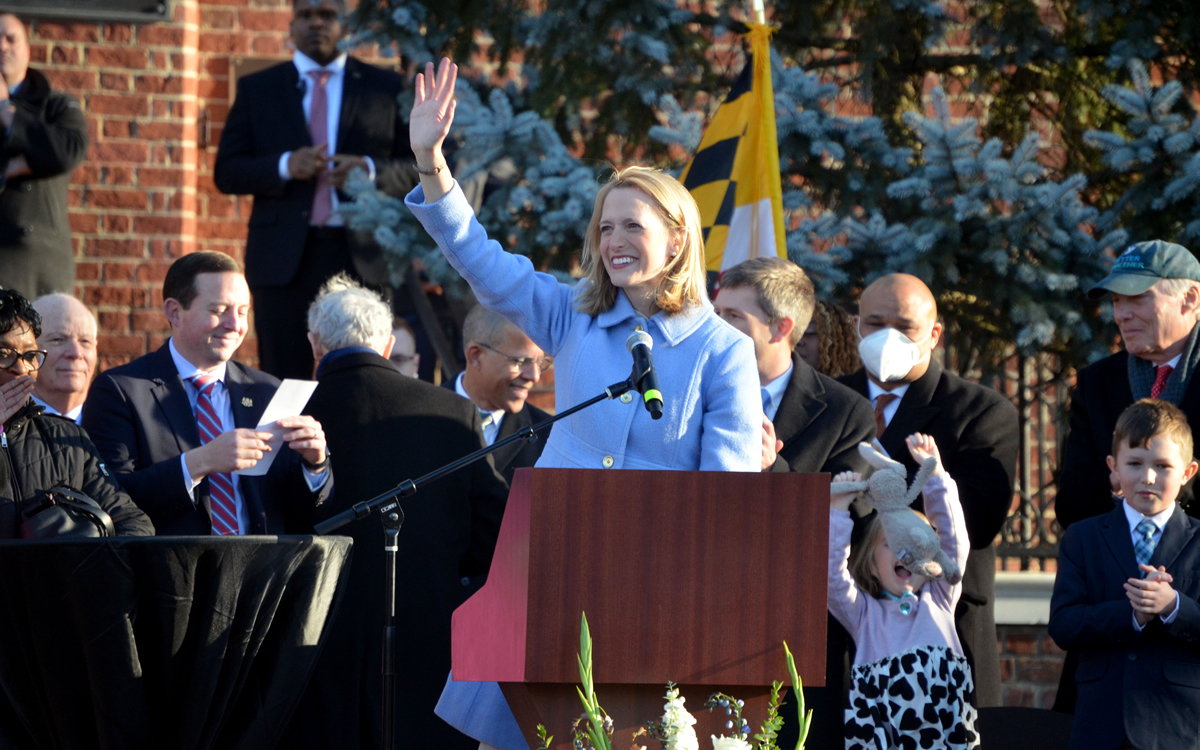 Maryland Comptroller Brooke Lierman on Monday was sworn into office.
Lierman, who previously represented portions of Baltimore City in the Maryland House of Delegates, last November defeated then-Harford County Executive Barry Glassman in the race to succeed Peter Franchot. Lierman is Maryland's first female state comptroller.
Lierman told the Washington Blade before her election that ensuring LGBTQ Marylanders and other underrepresented groups in the state have access to economic opportunities is one of her top priorities once she enters office.
"It means making sure that, if you're an LGBTQ Black woman from Cheverly, from Prince George's County who's a great architect, we want you to be able to compete and win on contracts because we want to build a space where we have more competition, where more people are competing," she said. "And we want to make sure we're meeting and exceeding our minority business enterprise goals because it means that we're building an economy that is growing the entire state and we're using our contract dollars to build a larger state economy overall."
Maryland Attorney General Anthony Brown took office on Jan. 3. Democratic Gov.-elect Wes Moore's inauguration will take place on Wednesday.
Federal court rules UMMS discriminated against transgender man
St. Joseph Medical Center in Towson denied complainant a hysterectomy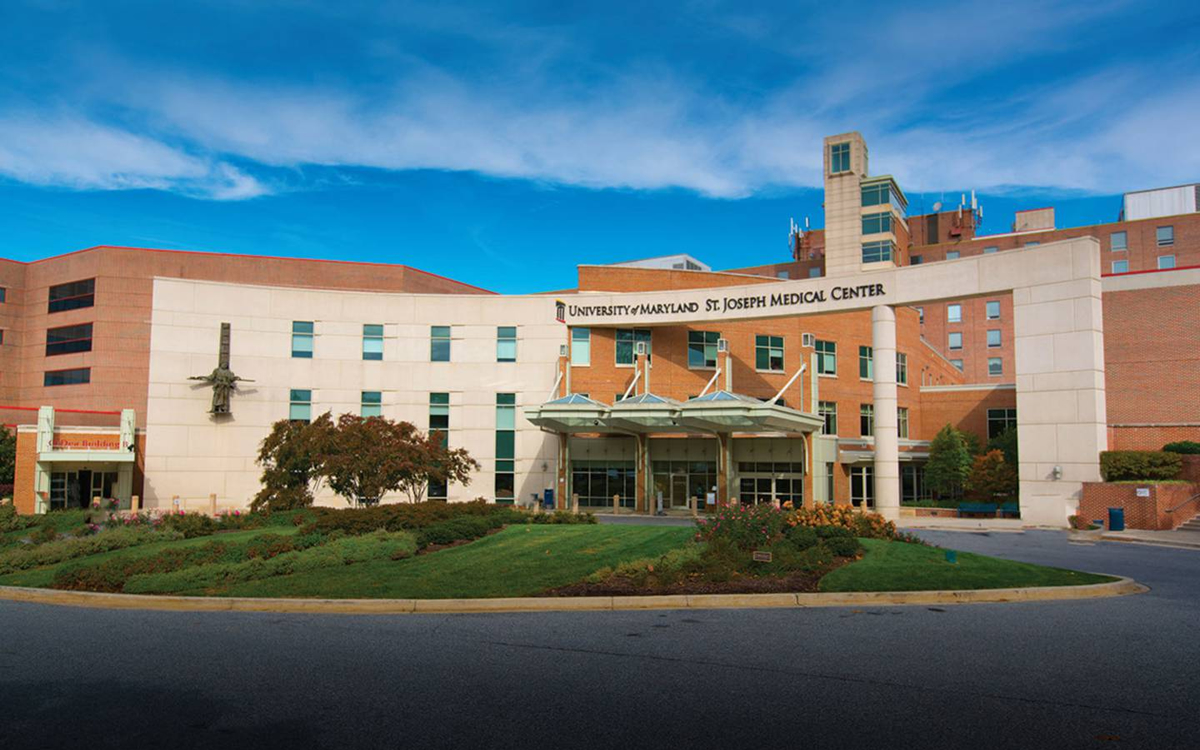 Anthony Brown to seek authority to enforce state, federal civil rights laws
New Md. attorney general took office on Tuesday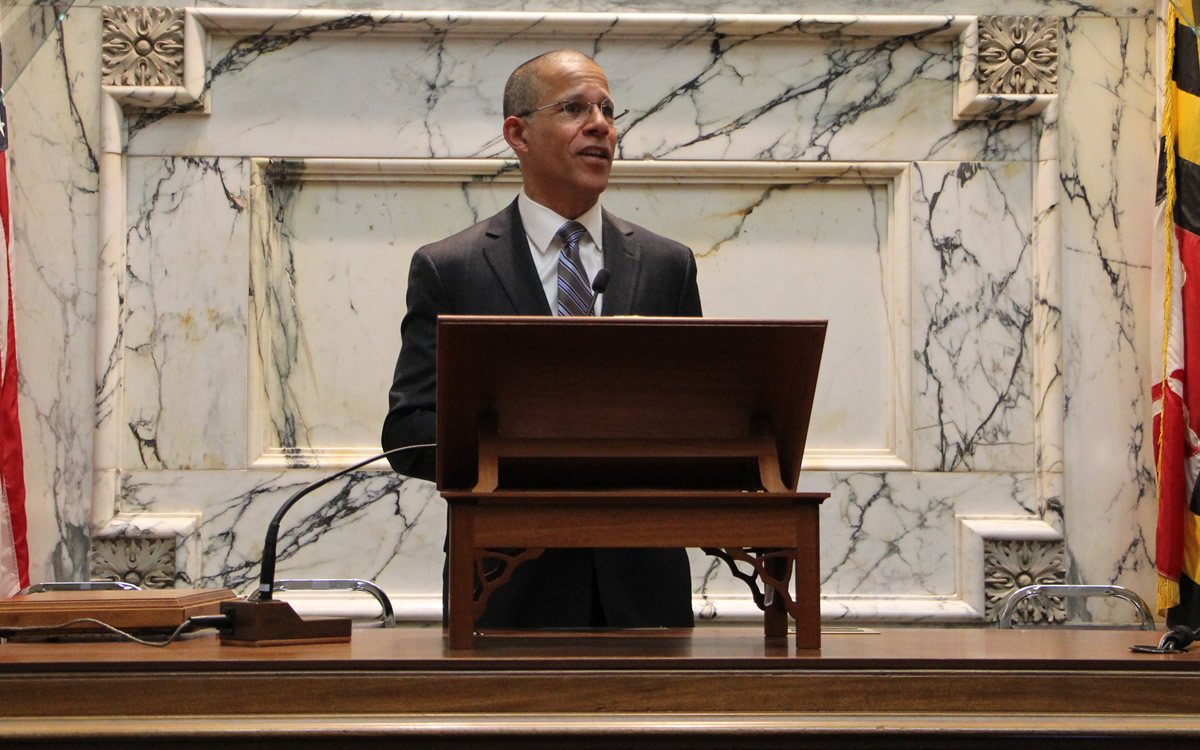 Maryland Attorney General Anthony Brown on Tuesday in his inaugural speech said he will seek the authority to enforce civil rights laws.
"To ensure that no entity or individual in Maryland deprive any person of their rights, regardless of faith or race, ethnicity or geography, identification, or orientation, and that all residents enjoy the privileges of living in Maryland, I'll ask the governor and General Assembly for the statutory authority and the necessary resources to enforce federal and state civil rights laws," he said.
Brown in his speech noted Maryland is the country's fourth "most diverse state."
"We speak 117 languages, and the percentage of foreign-born residents is higher than the national average and our neighboring states," said Brown. "Maryland reflects where America is going."
"So, what deeply troubles me is the racial and ethnic disparities and inequities that still exist in Maryland, motivated by bias and even overt discrimination, in housing, in the marketplace and workplace, and in opportunities," he added. "Elijah Cummings would often admonish us by saying, "We're better than that!" While I commend the work of the Maryland Commission for Civil Rights, that for 53 years has protected the civil rights of Marylanders, I firmly believe that we can do more."
Brown, who previously represented Maryland's 4th Congressional District, was the state's lieutenant governor from 2007-2015. Brown last November defeated former Republican Anne Arundel County Councilman Michael Peroutka.
Democratic Congressman-elect Glenn Ivey will succeed Brown.
Gov.-elect Wes Moore and Comptroller-elect Brooke Lierman — both Democrats — will take office on Jan. 16.