Hoover is a conflicted, flawed human in new biography
'G-Man' explores how he created an unrivaled personal fiefdom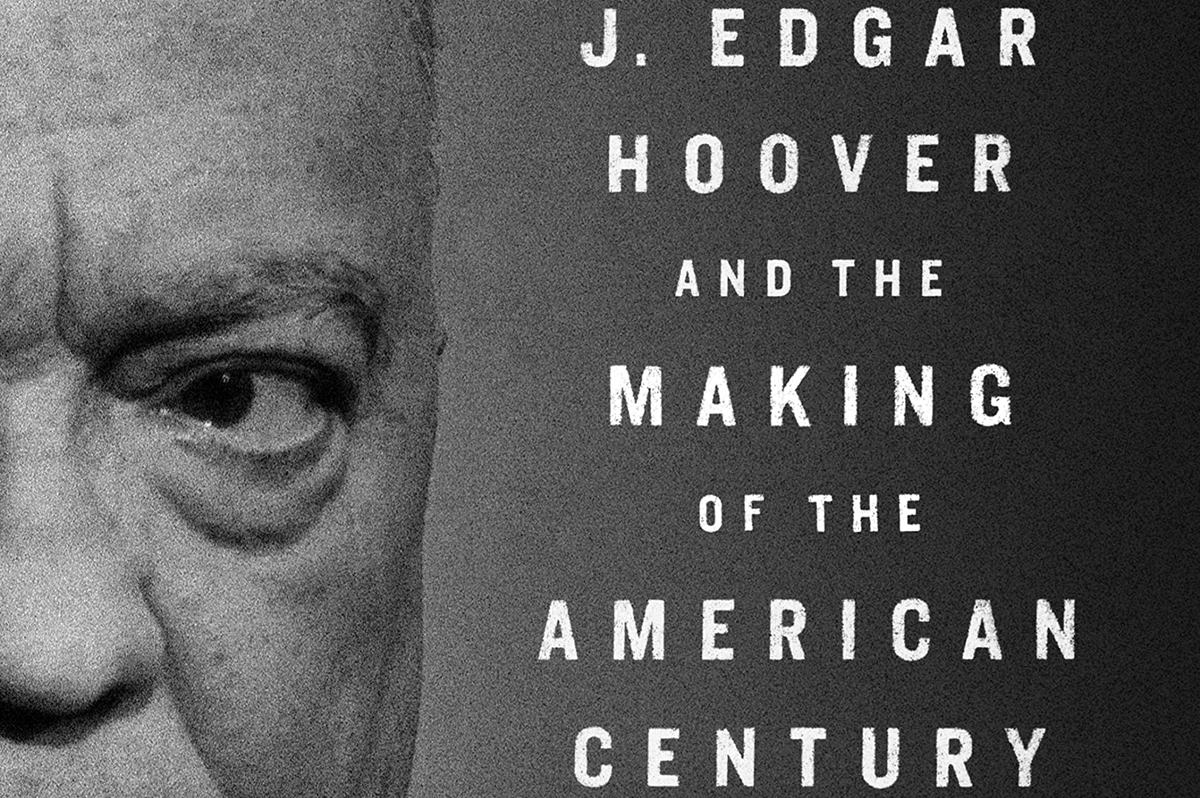 'G-Man: J. Edgar Hoover and the Making of the American Century'
By Beverly Gage
c.2022, Viking
$45/837 pages
"We're sorry we can't be in the front row to hiss — no kiss you," two fans wrote in a telegram to Ethel Merman in the 1930s when they couldn't make the opening of one of her shows.
The Merman friends were J. Edgar Hoover and his "right-hand man" Clyde Tolson.
"G-Man: J. Edgar Hoover and the Making of the American Century" by Yale historian Beverly Gage is the first biography of Hoover to appear in 30 years. Gage has done the unimaginable. She makes you want to read about J. Edgar Hoover. "G-Man" won't make you wish you were one of Hoover's BFFs. It'll compel you to see Hoover, not as a villainous caricature, but as a conflicted, flawed human being.

"G-Man" is not only a fascinating bio of Hoover, who directed the FBI from 1924 until the day he died on May 2, 1972 at age 77. It's a page-turning history of the United States in the 20th century.
Hoover, who played a key role in the "lavender scare" of the 1950s, hated and harassed Martin Luther King, Jr. and engaged in an anti-Communist crusade, has "emerged," Gage writes, "as one of history's great villains, perhaps the most universally reviled American political figure of the twentieth century."
In "G-Man," Gates, drawing on recently released files, tells the story of how Hoover came to power and used the tools of the "administrative state," to, as Gage writes, "create a personal fiefdom unrivaled in U.S. history."
But, Gage makes clear, it's a misreading of American history to think that Hoover was a lone, evil rouge.
During his time as FBI director, Hoover had the support of eight presidents (four Democrats and four Republicans) and of Congress. Gage documents how much of the American public, for most of Hoover's 48 years as FBI director, shared his racist, homophobic and rabidly anti-Communist views.
Hoover, a life-long D.C. resident, "embodied conservative values ranging from anti-Communism to white supremacy to a crusading and politicized interpretation of Christianity," Gage writes.
"Far from making him a public scourge," she adds, "these two aspects of his life garnered him the admiration of millions of Americans, including many of the country's leading politicians, for most of his career."
Hoover never openly identified as gay. He sent FBI agents out to warn anyone gossiping that he was gay to stop spreading rumors. Once, Hoover learned a D.C. bakery employee had said he'd "heard the director is a queer,'" Gage reports. Hoover dispatched FBI agents, Gage writes, "to threaten and intimidate him into silence."
There's no evidence of Hoover having sex with another man. A story (told in an earlier bio) of Hoover wearing a dress at a gathering lacks credibility, Gage says. Because the woman who told the anecdote had been arrested for perjury.
But, using sources that weren't available to previous biographers, Gage argues persuasively that Hoover and Tolson were for decades what we would call, today, a same-sex couple.
Beginning in 1935, Hoover and Tolson plunged into a whirl of nightlife – going to nightclubs and hanging with celebrities, Gage reports.
Hoover kept some things about his relationship with Tolson private, Gage writes, "yet what is most striking about their budding relationship is not its furtive quality but its openness, vitality, and broad social acceptance."
Hoover and Tolson vacationed together yearly in Florida and California.
Officially, their friends and colleagues, said the couple was "too masculine" to be queer, Gage writes, "reflecting a mid-century view of male homosexuality as something for 'sissies' and outliers."
But, "Everybody knew about J. Edgar Hoover," Gage reports Ethel Merman recalled decades later of Hoover in the 1930s. "A lot of people have always been homosexual. To each his own."
Neither Tolson or Hoover married or thought about marrying a woman. When Hoover died, he left most of his estate to Tolson. We don't know what they did in the bedroom, Gage says, but Hoover and Tolson behaved like spouses.
Unfortunately, Hoover's feelings for Tolson didn't stop him from playing a crucial part in the "lavender scare" or from having the FBI monitor the D.C. chapter of the Mattachine Society.
"G-Man" documents Hoover's racism in sobering detail. Gates doesn't downplay Hoover's racism, role in the 1919 or 1950s red scare; lavender scare; or harassment of Vietnam war protesters.
In "G-Man," Gage helps us understand how Hoover's views were formed: from his shame at having a mentally ill father to the "muscular, masculine" Christianity of his childhood to his life-long connection to Kappa Alpha, a racist George Washington University fraternity that believed in the "Lost Cause" of the South.
"G-Man"is an illuminating and engrossing read – with movie stars, history, gangsters and a humanized villain.
The Blade may receive commissions from qualifying purchases made via this post.
A balanced look at whether to have children
New book, 'So When are You Having Kids?' makes no judgments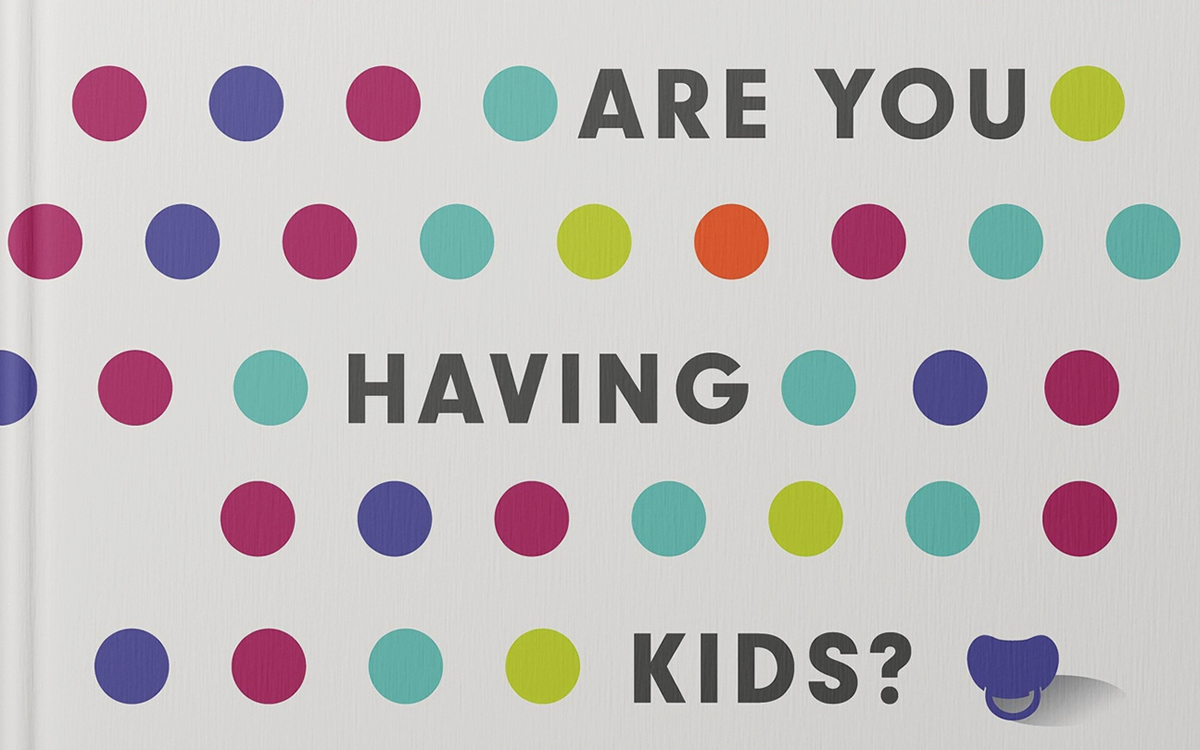 'So When are You Having Kids?'
By Jordan Davidson
c.2022, Sounds True, Macmillan
$28.99/356 pages
Your mother lingers way too long in the children's department.
She sighs over tiny suits and little sneakers, running her fingers along soft blankets, hugging plush animals. You know what she wants but you're not ready; she might be sure but you're not. Maybe baby for you or, with the new book "So When are You Having Kids?" by Jordan Davidson, maybe not.

It's the thorniest of decisions, "one of the biggest you'll ever make." It's personal, but even strangers want to know; the questions start in your 20s and end when you've acquiesced or aged, although having kids is not a given or a thing-by-committee. So how do you quiet the busybodies and make the right decision for yourself?
First, says Davidson, ask yourself if you even want children, and after you've looked inward, "it's worth looking outward" at expectations, culture, and things that "shape our understanding of parenthood." Ask around, to see why others had children but don't be surprised if you get cliches. Throw out the idea that children fulfill you or that they'll take care of you when you're old. Know that genetics, religion, and your parents' parenting styles will affect you; and that if you're queer or Black, there'll be other factors involved in having and raising a child.
Should you decide to the positive, you may still have reservations.
Don't give in to the romance of having kids; it's hard work, and expensive in both money and time. Remember that perceptions of good parenting have "shifted over time" and that having a childhood exactly like yours probably won't be an option for your kids. If you have a partner, communicate your thoughts, hopes, and divisions of household labor and childcare.
Finally, decide how you're going to become a parent. Will you give birth, choose IVF, adopt, foster, or kick the decision down the road?
Says Davidson, the mere ability to ask these questions and decide "is in many ways a privilege."
Chances are that if you hear a screaming baby, you have one of two reactions: you cringe and look for an exit, or you notice and shrug. Either way, "So When are You Having Kids?" is a book for you.
There are many, many parenting books on miles of shelves, and a number of books on being childless, but author Jordan Davidson pulls the two subjects together here with thoughtfulness, candor, inclusiveness, and a refreshing lack of judgment. This is a book that doesn't promise answers, though: it's meant to give readers – whether they want kids, don't, or are ambivalent – an in-one-place, balanced look at myths, truths, pros, cons, and rarely-considered points for an informed decision. It also, perhaps most importantly, offers comforting reminders that there is no right or wrong, no matter what Mom says.
"So When are You Having Kids?" is like having a big sister to bounce ideas with, or a break-out session in your living room. It's like asking Baby Maybe questions you didn't know you had. It's help when you need it in that department.
The Blade may receive commissions from qualifying purchases made via this post.
New book 'Mad Honey' packed full of surprises
Teen relationships, family secrets explode in story you will savor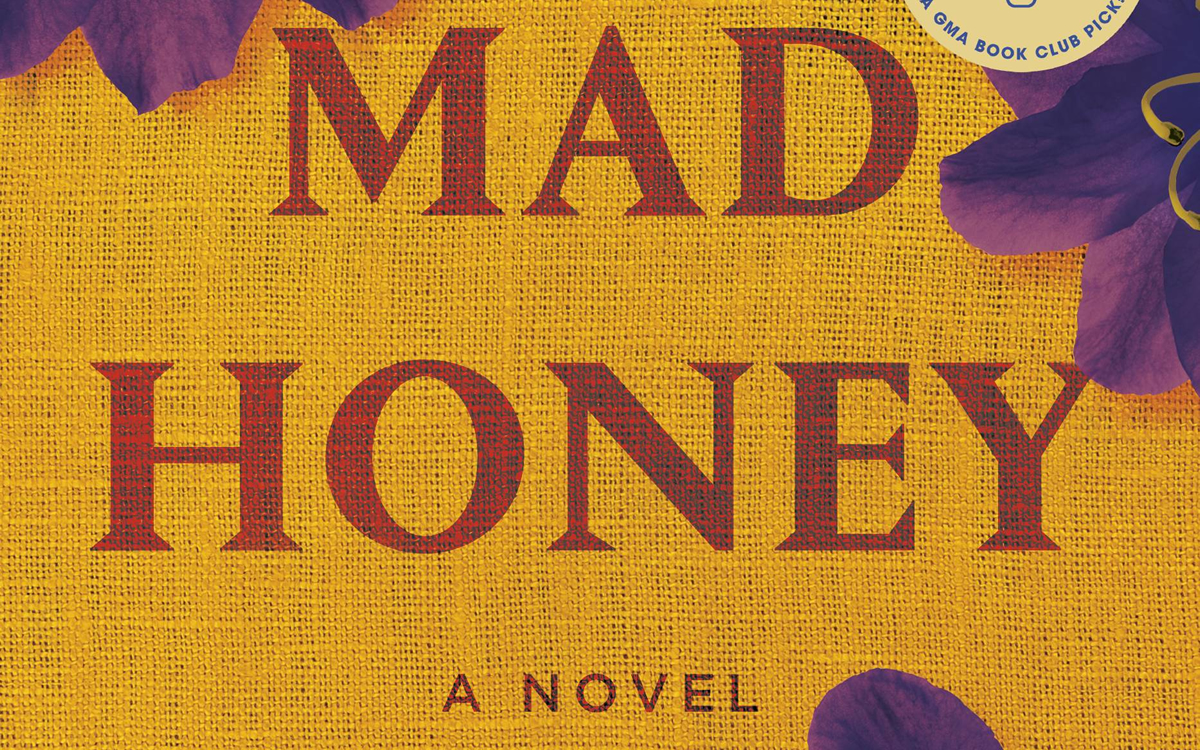 'Mad Honey'
By Jodi Picoult and Jennifer Finney Boylan
c.2022, Ballantine Books
$29.99/464 pages
You've never been one to follow all the buzz.
Gossip is not very reliable anyhow, and you have better things to do than celebrity watch. This star does that, and that star's embroiled in scandal, nobody has any privacy anymore. Nah, that ho-hum has never been your thing. As in the new novel "Mad Honey" by Jodi Picoult and Jennifer Finney Boylan, the hive is rarely right.
If you move slow enough and don't make any sudden moves, honeybees are generally peaceful creatures. Olivia McAfee knows this, and that's why she often visits her hives without a protective suit: she's relatively sure she won't get stung.
That's not the case when it comes to her son, Asher. A senior in high school, her 18 year old can be prickly sometimes, and sometimes, stings are part of parenting a teenager. This, Liv knows, is one of those times: Asher's in love, and it's not going well.
Nineteen-year-old Lily Campanello arrived in town with her mother at the end of the summer and she and Asher have had a stormy relationship since they started going out. Liv hates to see Asher so upset, but she knows that love is complicated. She loved Asher's father, despite that she spent too much time hiding the bruises she got from him.
Asher knew he'd messed up.
When he found Lily's father, a man she hadn't seen in years, he'd meant to surprise her but the surprise was on Asher: Lily was angry and she wouldn't exactly say why. She just walked, almost ran, away and she wouldn't talk about it. She wouldn't even answer Asher's texts and now he was getting angry. Should he worry about her, or just go to her house?
He chose the latter.
It was the middle of the night when the police came for him. They handcuffed Asher before they gave him his shoes, and hauled him away without a coat on a freezing night.
Olivia McAfee knows that mad honey is the result of bad foraging. It should be sweet, but it's deadly. By the time you realize that, there's no going back.
You know how your mind tries to figure out the ending of a book long before you're even a third of the way there? Curiously, that doesn't happen with "Mad Honey." The story is too enjoyable not to savor and besides, you know what's going to happen anyway, right?
Or not.
Nope, authors Jodi Picoult and Jennifer Finney Boylan sneak a two-fer surprise inside this book: the first one explodes with the force of a beehive full of nitroglycerin. The second is that you'll still be left feeling smug enough to think you know how this culminates. Or not, but still: more distractions, more mini-explosions unspool with the right frequency to keep you happily eager to see how wrong you were.
This is one of those novels that's done before you're ready for it, leaving you slack-jawed when you close the back cover. "Mad Honey" is pretty sweet. Read it, and you'll bee very happy.
The Blade may receive commissions from qualifying purchases made via this post.
'Young Bloomsbury' explores queer family of choice in 1920s England
Meet the generation 'That Redefined Love, Freedom, and Self-Expression'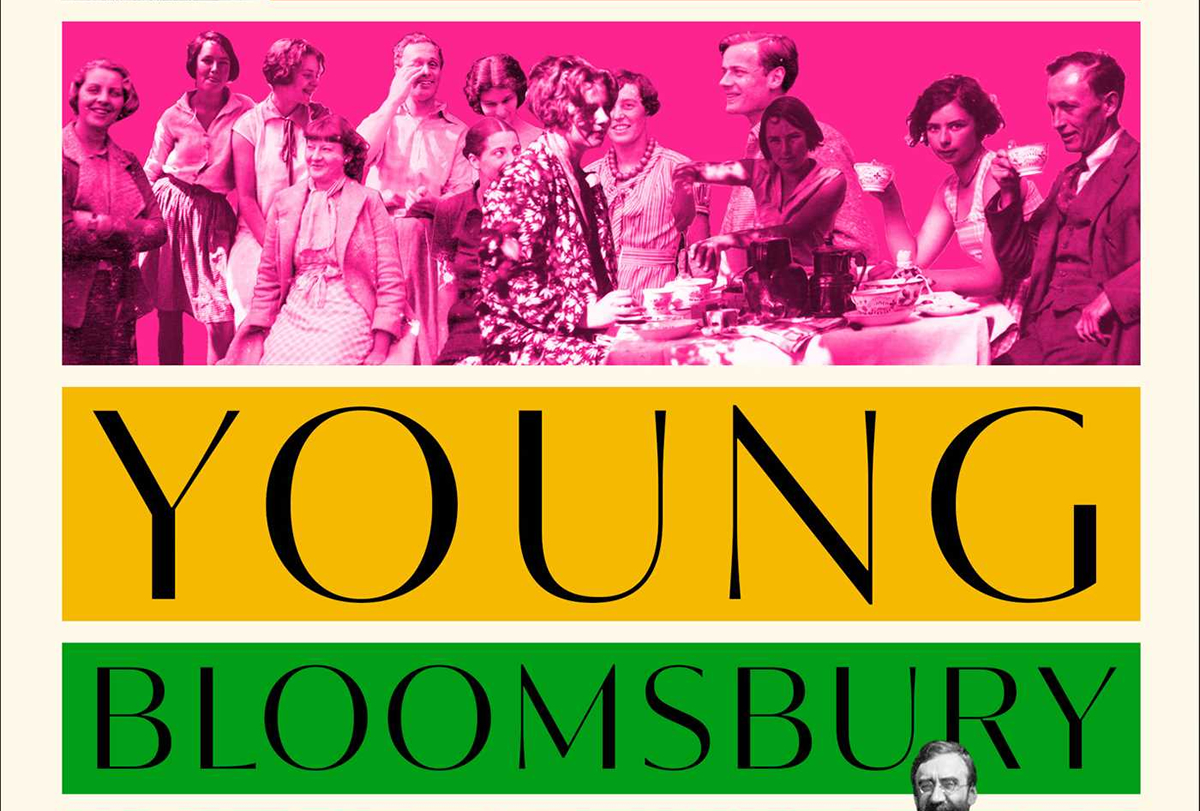 Safe spaces. Gender bending. Families of choice. Gender fluidity. Young queers being seen by their elders (hetero and queer). Throuples. Banned books. Conversion therapy.
At a party, a couple, two beautiful bisexual women, sing the latest show tunes and dance. One of them, wearing a purple dress, plays her saxophone.
We see you, Gen Z!
But you weren't the first to embrace queerness in all its fab permutations.
A century ago in London at a time when being queer was illegal, a group of queer, gender-bending writers and artists — young members of the Bloomsbury group – broke through sexual and gender boundaries and formed families of choice.
In 1923, Henrietta Bingham and Mina Kirstein were the bisexual couple that danced and sang show tunes at the party. Bingham in her purple dress played the sax, author Nino Strachey writes in her illuminating, entertaining new book "Young Bloomsbury: The Generation That Redefined Love, Freedom, and Self-Expression in 1920s England."
If you've had a queer friend rave about the gender-bending in "Orlando" by Virginia Woolf, or if you've seen the movie "Maurice" (of the novel with the same name), you've heard of the Bloomsbury group.
For Nino Strachey, the Bloomsbury group is up close and personal.
For starters, Nino Strachey is a descendent of Lytton Strachey, the queer, razor-sharp writer and founding member of the Bloomsbury group. She is the last member of the Strachey family to have grown up at Sutton Court in Somerset (U.K.), home of the Strachey family for more than 300 years.
Recently, Nino Strachey talked with the Blade about why she wrote "Young Bloomsbury," the parallels between Young Bloomsbury in the 1920s and Gen Z today and the reaction to her book.
The formation of the Bloomsbury group began after Virginia and Vanessa Stephen's father died in 1904. Virginia Stephens became Virginia Woolf after her marriage to Leonard Woolf. Vanessa Stephens became Vanessa Bell after her marriage to Clive Bell.
The Stephen sisters "escaped" to 46 Gordon Square in London, Strachey writes in "Young Bloomsbury."
There, they could have a "life free from adult interference," Strachey writes.
The Stephen sisters got to know their brothers' — Thoby and Adrian — Cambridge University friends. These friends included John Maynard Keynes (who would become an acclaimed economist), Lytton Strachey, who would transform the art of biography, Duncan Grant who would revolutionize the art world and E.M. Forster, who would write "Maurice," a novel with a queer love story that wouldn't be published until after his death in 1970.
These queer artists and writers found "new ways to connect," Strachey writes, "a commitment to honest communication between the sexes, to freedom in creativity, to openness in all sexual matters."
The group was beginning to have critical support at the onset of World War I. Though the group's (which Strachey calls "Old Bloomsbury") activities broke down during the war, the cohort's work took off after the war.
By the 1920s, the Old Bloomsbury artists and writers, then nearly in their 40s, had become successful. Virginia Woolf was photographed in Vogue. Lytton Strachey's biography "Eminent Victorians," a satirical takedown of Florence Nightingale and other renowned Victorians, was the talk of the town. Duncan Grant's paintings were popular.
A group of queer young writers and artists, who Nino Strachey calls Young Bloomsbury, became lovers, friends, and creative collaborators with members of Old Bloomsbury.
Called the "Bright Young Things" at the time by the press and notables such as novelist Evelyn Waugh, members of Young Bloomsbury included: Julia Strachey, niece of Lytton Strachey and author of the novel "Cheerful Weather for the Wedding"; journalist and literary critic Raymond Mortimer; music critic and novelist Eddy Sackville-West; journalist and socialist politician John Strachey; sculptor Stephen "Tommy" Tomlin and artist and illustrator Stephen Tennant.
Members of Bloomsbury who were younger than Old Bloomsbury and older than the group's younger members included the painter and decorative artist Dora Carrington; and the bookseller, publisher and writer David "Bunny" Garnett.
Nino Strachey didn't write "Young Bloomsbury" as an academic project. Her reasons for writing the book were personal.
"I wrote [Young Bloomsbury]," Strachey said, "because my child identifies as gender fluid and queer."
"It's been a delight," she added, "Something for us to do together."
It's been lovely for Nino Strachey to look at the queer history of the Strachey family and their friends and lovers, and to find queer role models going back to the 19th century.
Strachey became interested in writing "Young Bloomsbury" a few years ago. "I was working for the National Trust," Strachey said, "I was researching the house called Knole – the home of Vita Sackville-West [poet, novelist, gardener and a lover of Virginia Woolf] and her cousin Eddy Sackville-West."
In the midst of this research, one of Nino Strachey's colleagues told her that she'd found some boxes of Strachey family papers.
Until then, Nino Strachey hadn't known that, in the 1920s, her cousin John Strachey had lived with Eddy Sackville-West in London. From their letters, "I learned that they were incredibly open about their gender identity and sexuality," Strachey said. "I wouldn't have expected that 100 years ago! I don't think anybody had looked into the boxes since the 1920s."
"I thought: this is something I must write about," Strachey said.
In the past, people have concentrated so much on who had sex with whom in Bloomsbury, that they've forgotten how important friendships were to the group, Strachey said. "They would be lovers with each other. Have quarrels," she said, "but they cared for each other. They formed life-long friendships."
They didn't have the words for it a century ago but Bloomsbury became a family of choice.
At a time when a man could be arrested for carrying a powder puff in public or a queer person subjected to conversion therapy, Bloomsbury became a safe space for young queer people.
"Older Bloomsbury members took on a parental role for queer young artists and writers," Strachey said. "They nurtured not only their careers but their personal life choices at a time when many of their parents weren't supportive."
Young Bloomsbury members would be pressured to undergo conversion therapy, Strachey said. "It was legal then. It was horrible," she said, "involving painful injections."
Conversion therapy wasn't the only way in which queerness was repressed. Then as now, books with queer stories were banned.
Bloomsbury rallied around when lesbian writer Radclyffe Hall's novel "The Well of Loneliness" was prosecuted for obscenity. Virginia Woolf and E.M. Forster wrote letters of support for Hall. The book's publication was blocked because it was judged to be obscene. (It was published in the U.K. in 1959.)
"You might have thought that 'Orlando' [the gender-bending novel by Virginia Woolf] would have been prosecuted for being obscene," Strachey said, "but luckily that didn't happen because it's couched in this wonderful, historical, fanciful language."
Strachey loved learning about how both Vita Sackville-West (with her masculine presentation) and Eddy Sackville-West (with his makeup and eye shadow) inspired Woolf's writing of "Orlando." "Virginia put these people into a single character who survives for 400 years," Strachey said.
"Orlando," which remains a "contemporary" classic novel, is having a moment today, Strachey said. "It's on stage in London. For the first time, with a nonbinary actor playing the lead," she added, "It's getting rave reviews!"
People have misperceptions about Virginia Woolf, Strachey said. "Some interpretations see her, perhaps, as being quite harsh and judgmental," Strachey said.
Yet, Woolf could be "absolutely supportive" and quite funny, Strachey said. "She and Lytton were really naughty," she said, "they loved to tease people!"
"There's a series of photographs where they're together and smiling, and you can see how they're riffing off each other," Strachey said.
Virginia Woolf and other members of Bloomsbury listened to the romantic troubles of younger Bloomsbury members when their families wouldn't. "Eddy Sackville-West read his diaries to Virginia Woolf," Strachey said, "He talked to her about his love life."
Old and Young Bloomsbury members loved Noel Coward and musicals. Younger members of Bloomsbury clued older members in on new technologies from radio broadcasting to flying lessons to movies to gossip columns. Young Bloomsbury "was tuned into the world of the stage – to film actresses like Mary Pickford," Strachey said.
Strachey has been heartened by the feedback "Young Bloomsbury" has received. Not just from journalists and reviewers, but from people at festivals. "The warmest moments have been when people come up to me," Strachey said, "to talk about chosen families and queer role models."
"Cis, hetero couples ask: How can we support trans young people," she added.
This is important to Strachey. We think society is so inclusive, but it's not, she said.
"The statistics for LGBTQ+ youth regarding self-harm, bullying, prejudice remain really high," Strachey said.
Anything one can do to raise support and awareness is a good thing, she added.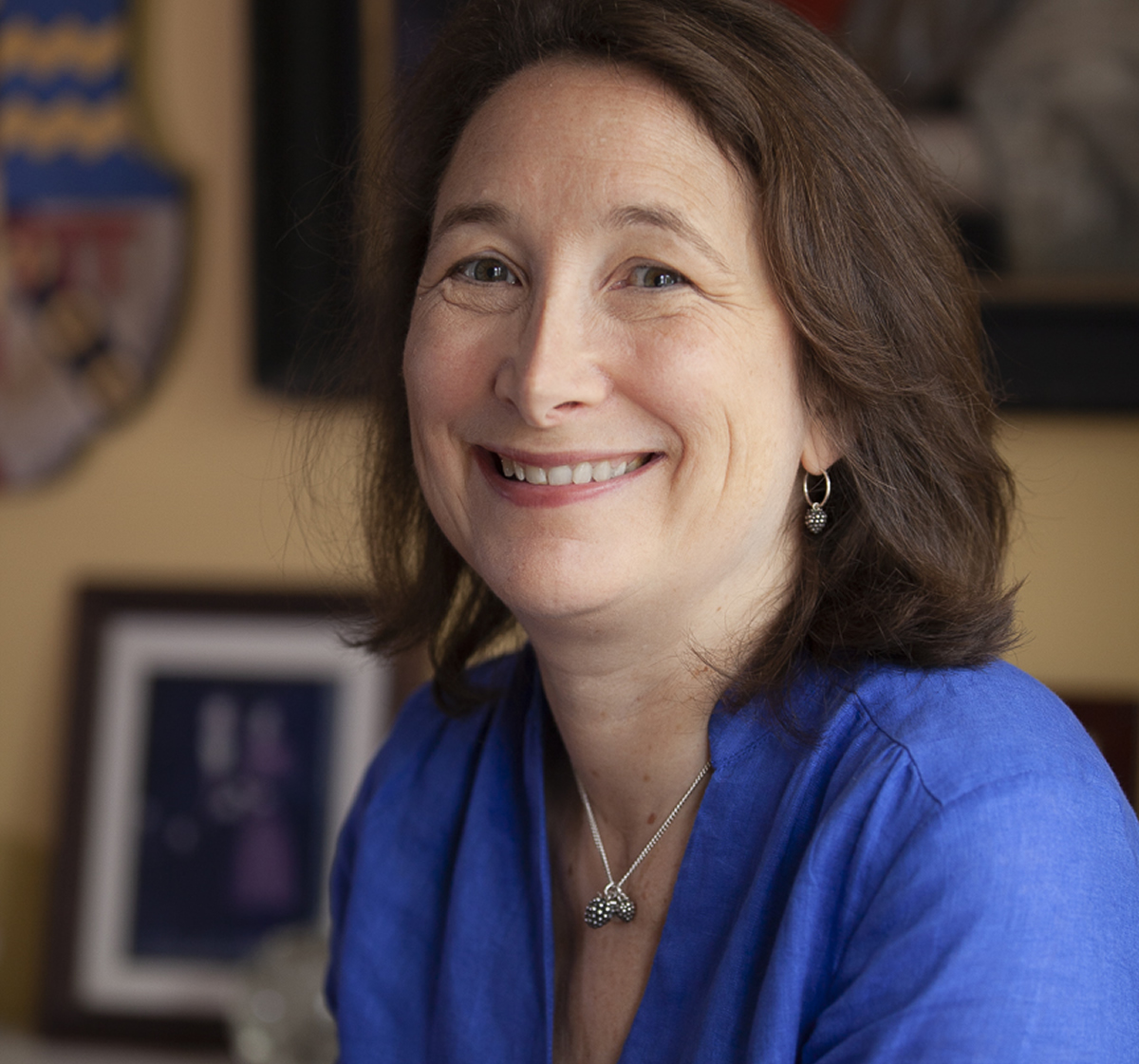 The Blade may receive commissions from qualifying purchases made via this post.