Ukrainian ambassador to U.S. highlights support of LGBTQ, intersex rights
Oksana Markarova spoke at servicemembers photo exhibit in D.C.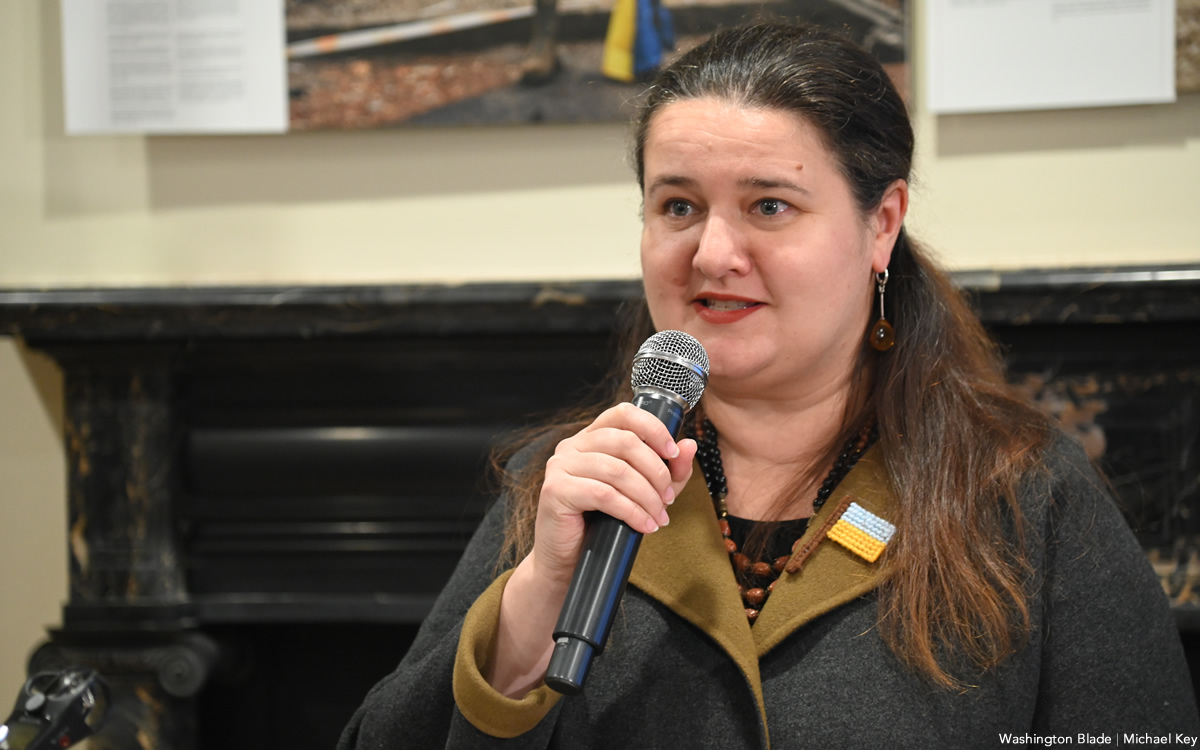 Ukrainian Ambassador to the U.S. Oksana Markarova on Jan. 26 spoke in support of LGBTQ and intersex rights during an event that highlighted her country's LGBTQ servicemembers.
"(The) LGBTQ+ community is an inseparable community of us, whether it's here or in Ukraine," said Markarova. "The faster we can stop any discrimination, the faster we will win, not only in the battlefield in Ukraine, but we also will win globally."
Markarova spoke during a photo exhibit at Ukraine House that showcased LGBTQ and intersex Ukrainian servicemembers.
QUA – LGBTQ Ukrainians in America, the Ukrainian Union of the LGBT Military and KyivPride organized the exhibit that features photographs from Alim Yakubov, a Crimean Tartar who moved to Kyiv, the Ukrainian capital, after Russia annexed the peninsula in 2014.
KyivPride Executive Director Lenny Emson, QUA – LGBTQ Ukrainians in America President Bogdan Globa and U.S. Agency for International Development Senior LGBTQI+ Coordinator Jay Gilliam are among those who spoke alongside Markarova.
Viktor Pylipenko, an openly gay Ukrainian servicemember who founded the Ukrainian Union of the LGBT Military, spoke via a video from the frontlines of Russia's war against his country. A Russian missile attack forced him to end his remarks and seek shelter.
"I want to thank all of them for their service to country," said Markarova. "It's unbelievable and (the) ultimate sacrifice to be there in harm's way."
Markarova also described Globa as "a leader for all Ukrainians here" and said she is "really thankful for all the activities that we do together, and everything that you do." Globa later told the Washington Blade that Markarova is the first Ukrainian ambassador to speak at an LGBTQ-specific event in the U.S.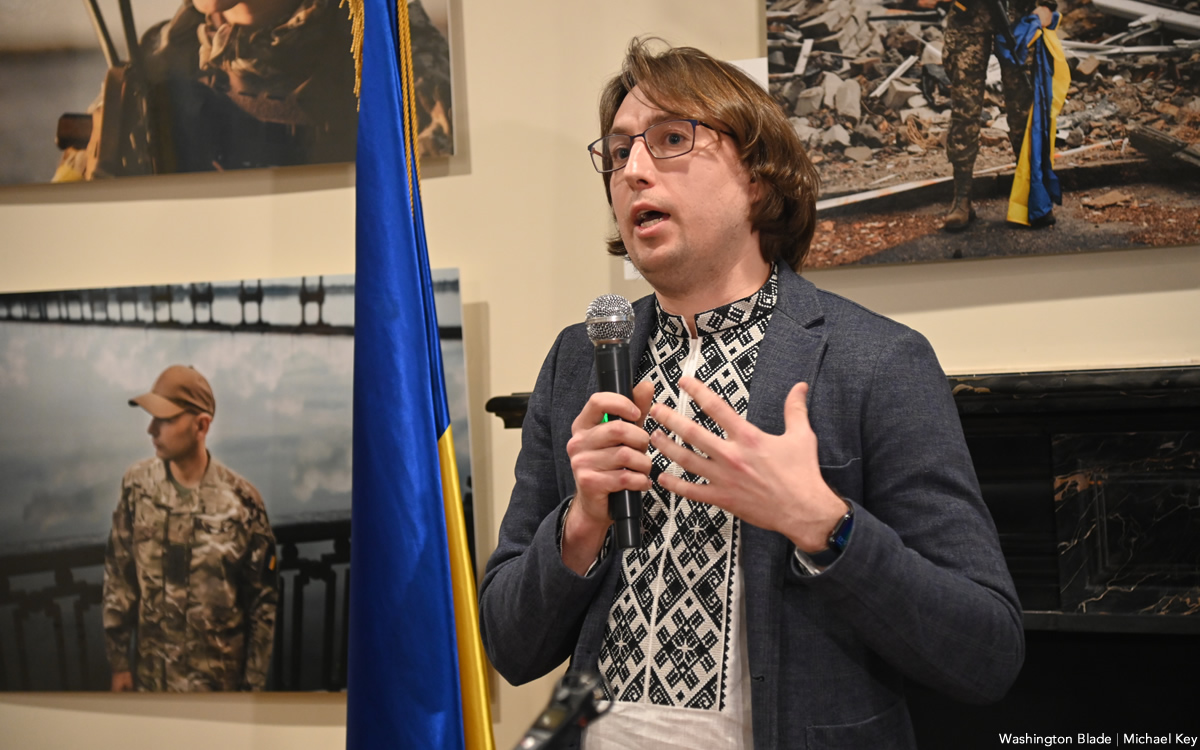 President Volodymyr Zelenskyy in 2021 pledged Ukraine would continue to fight discrimination based on sexual orientation and gender identity after he met with President Joe Biden at the White House.
Russia on Feb. 24, 2022, launched its war against Ukraine.
Zelenskyy last summer said he supports a civil partnership law for same-sex couples.
Ukrainian lawmakers last Dec. 15 unanimously approved a media regulation bill that bans hate speech and incitement based on sexual orientation and gender identity. Zelenskyy less than a week later traveled to D.C.
Zelenskyy, a former actor and comedian, earlier this month made a broad reference to LGBTQ and intersex rights in a virtual Golden Globes appearance.
Markarova praised Emson and Kyiv Pride and other Ukrainian LGBTQ and intersex rights groups that include Gender Z and Insight.
"Thank you for everything you do in Kyiv, and thank you for everything that you do in order to fight the discrimination that still is somewhere in Ukraine," said Markarova, speaking directly to Emson. "Not everything is perfect yet, but you know, I think we are moving in the right direction. And we together will not only fight the external enemy, but also will see equality."
"It's a constant fight," added Markarova. "It's a fight that makes us better. It's a fight that makes us freer, and it's a fight that ultimately will give us the opportunity to live in the country where everyone again, regardless of their nationality, religion, color of their skin or sexuality, can live where they want to live."
Markarova also noted Russia "brutally crossed the border and attacked us in 2014 and again attacked us now." She added her country is "also fighting for something bigger."
"We are fighting for our right to live how we want to live. We are fighting for our democracy. We're fighting for the right to choose who we want to choose and whether it has to do with the government or whether it has to do with who we love and how we believe and this is very important," said Markarova. "This is what differentiates Ukraine from Russia that attacks us; that we are free, we are democratic and we want to live like we want to live. That's why we will never give up or surrender again."
LGBTQ ally Humza Yousaf becomes Scotland's next first minister
Nicola Sturgeon resigned in February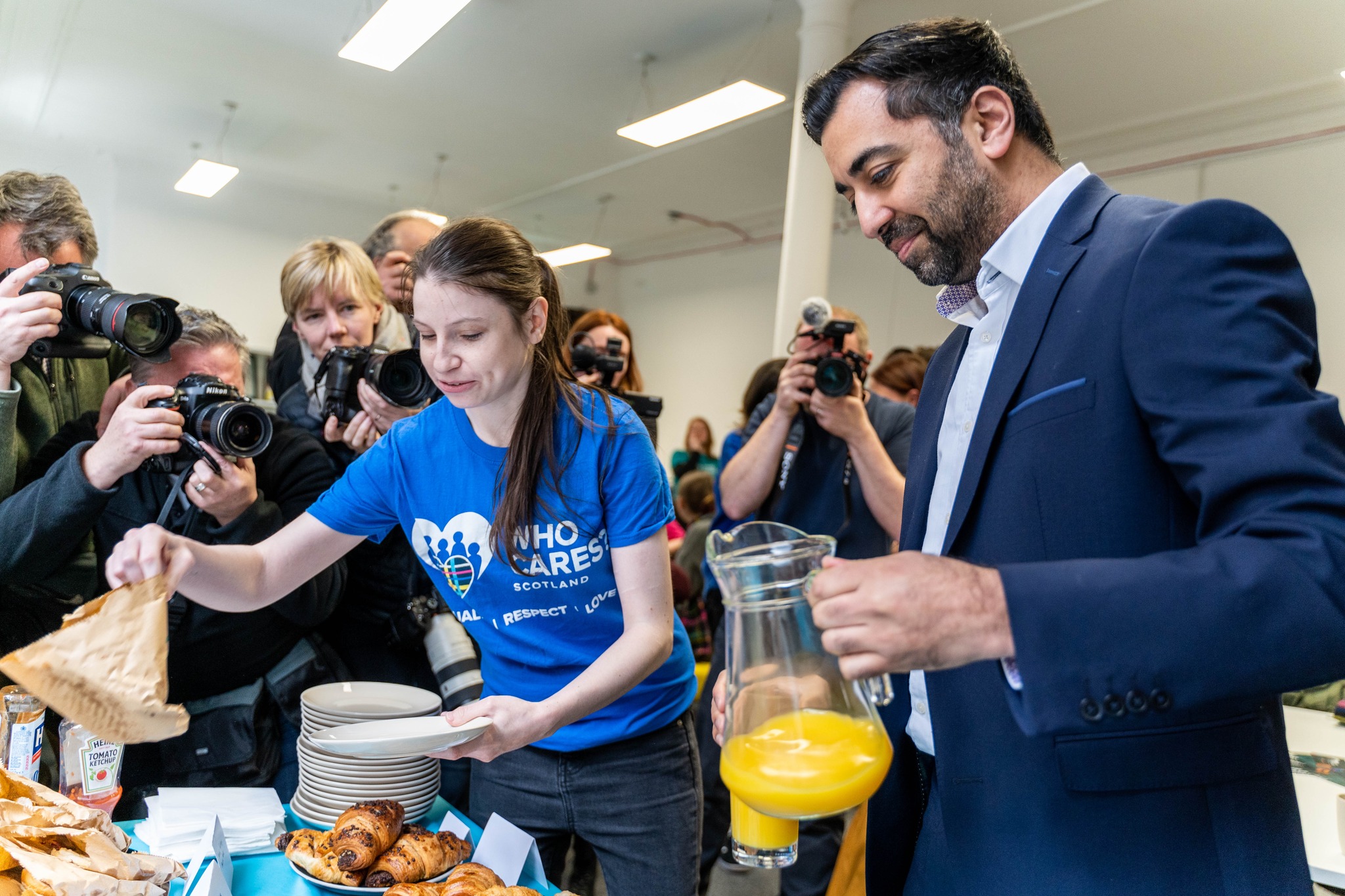 Humza Yousaf, in a tumultuous election race for leadership of the Scottish National Party pitted against socially conservative rivals Kate Forbes and Ash Regan, was elected Monday as SNP leader. He becomes the first Muslim to lead a major U.K. political party and the first Muslim to lead a European democracy.
In a vote in the Scottish Parliament (Holyrood) on Tuesday, Yousaf was confirmed as Scotland's next first minister, replacing Nicola Sturgeon. Sturgeon had resigned as the SNP leader and Scotland's first minister last month, setting off a close contest within the party to succeed her.
Her decision was tied to two key political challenges: The future of the independence campaign and changes to Scotland's gender recognition laws. In January Sturgeon castigated the conservative government of U.K. Prime Minister Rishi Sunak for blocking the Gender Recognition Reform (Scotland) Bill from being signed into law by King Charles III.
The Gender Recognition Reform bill introduced by the Scottish government in Holyrood last spring was passed in a final 86-39 vote days before this past Christmas. The sweeping reform bill modifies the Gender Recognition Act, signed into law in 2004, by allowing transgender Scots to gain legal recognition without the need for a medical diagnosis.
The measure further stipulates that age limit for legal recognition is lowered to 16.
The Guardian noted the most pressing question is how a change of leadership affects the Scottish government's plans to contest the U.K.'s decision to block the bill, which it did using section 35 of the Scotland Act 1998, described by sources as "the nuclear option." Scottish ministers have three months from the date the section 35 order was laid — Jan. 16 — to contest it.
PinkNewsUK reported that Yousaf had received a tidal wave of support and well wishes after his victory was announced. SNP MP John Nicolson said that Yousaf led a "positive and bold campaign."
"Humza knows that young voters love our party's vision of a liberal, progressive, egalitarian independent Scotland," Nicolson said. "His campaign promised a progressive agenda of fair taxation, defending LGBT+ rights from Westminster attack, and support for the vulnerable at home and abroad."
Speaking to PinkNews, Nicolson added: "I think young people want a Scotland which is socially progressive and liberal. And for young people, independence isn't about a face, but it's about the kind of country that they imagine independent Scotland could be — a progressive country — and Humza very deliberately tapped into that in the course of the election campaign and made it very clear what his views were and championed that."
During the campaign Yousaf had promised voters, "If elected Scottish National Party (SNP) leader and Scotland's next first minister, I'll build on our track record of promoting and protecting the rights of LGBTQ+ people by: (1) banning conversion practices and (2) embedding LGBTQ+ rights in an independent Scotland's constitution."
Lots of 🏳️‍🌈 🏳️‍⚧️ LGBT+ people are breathing a collective sigh of relief with @HumzaYousaf on track to be Scotland's sixth First Minister. The fact we came 𝘀𝗼 𝘃𝗲𝗿𝘆 close to the alternative ought not to be forgotten. We all need to be involved in writing Scotland's next chapter.

— Rob McDowall AMRSPH FRSA (@robmcd85) March 27, 2023
Scotland chose to reject transphobia and anti abortion religious fundamentalism. 👏❤️🏴󠁧󠁢󠁳󠁣󠁴󠁿🏳️‍🌈 https://t.co/tPW8QHwIYj

— Esme (@discount_Ripley) March 27, 2023
A political commentator and SNP source told the Washington Blade on Monday they are "happy with the result and motivated by what is to come. Humza has secured the continuation of a progressive agenda. I think he will be more popular as he becomes more well-known."
Netanyahu postpones efforts to reform Israel's judiciary
LGBTQ, intersex rights groups part of nationwide protest movement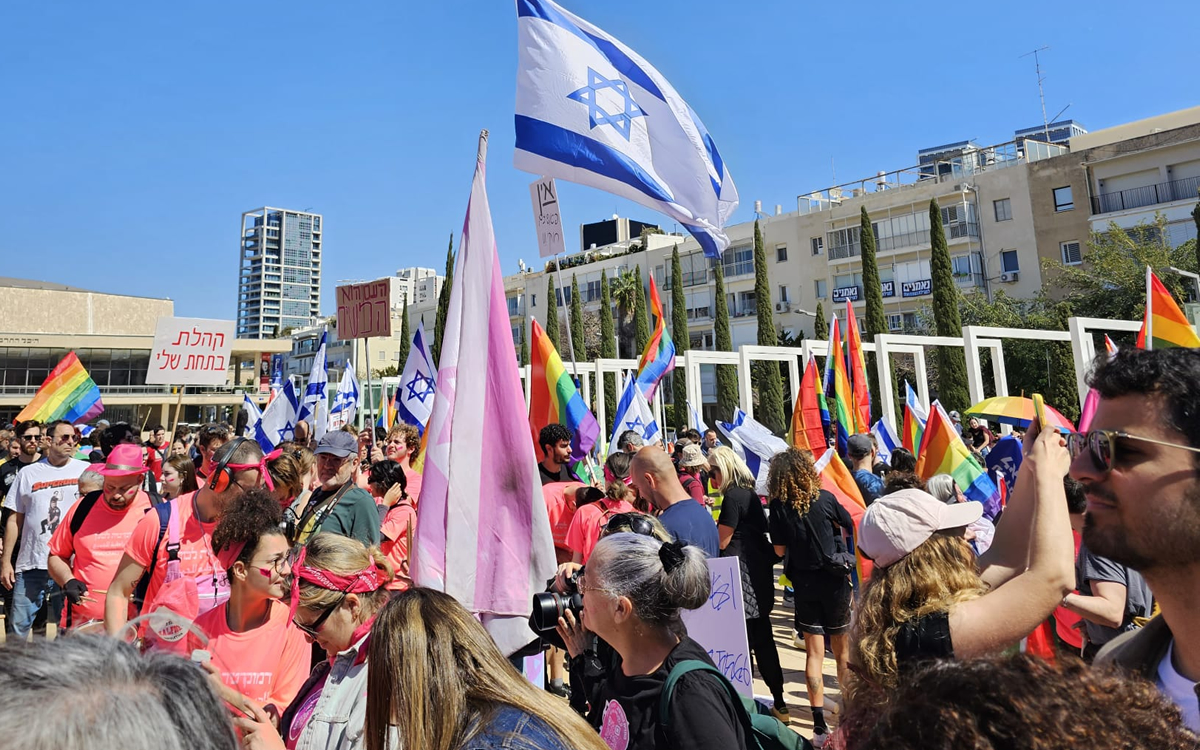 Israeli Prime Minister Benjamin Netanyahu on Monday announced he has postponed efforts to reform the country's judicial system.
The announcement, which Netanyahu made during a prime-time speech, came after a nationwide strike paralyzed the country. 
Netanyahu on Saturday fired Defense Minister Yoav Gallant after he publicly criticized the proposed reforms. Asaf Zamir, the Israeli consul general in New York, resigned in protest.
Elad Strohmayer, the openly gay spokesperson for the Israeli Embassy in D.C., on Monday in a tweet acknowledged the embassy will be closed "today until further notice and no consular services will be provided." The embassy has since reopened.
"Today (3/27), the Histadrut, Israel's largest labor union, instructed all government employees to go on strike, including Israel's diplomatic missions around the world," tweeted Strohmayer.
Today (3/27), the Histadrut, Israel's largest labor union, instructed all government employees to go on strike, including Israel's diplomatic missions around the world. The Embassy of Israel will be closed today until further notice and no consular services will be provided.

— Elad Strohmayer (@EladStr) March 27, 2023
The Associated Press notes the proposed reforms would "increase" the coalition government's "control over judicial appointments and diminish the (Israeli) Supreme Court's ability to strike down laws" the Knesset approves. 
Netanyahu's coalition government took office in December.
Critics of the proposed reforms, among other things, have noted Netanyahu is pushing for the proposed reforms in order to avoid his conviction on fraud and corruption charges for which he is currently on trial.  
WDG, the Washington Blade's media partner in Israel, has reported LGBTQ and intersex people and advocacy groups have joined the protest movement against what has been described as an attempted "coup d'état" since it began in January. Aguda Chair Hila Peer during a demonstration that took place in Tel Aviv earlier this month said the current "government has a clear agenda and the LGBTQ community is one of the first in line."
"This is not legal reform, it is a gun that is being held to the head of the LGBTQ community. They are destroying the only body that protects human rights, so that later they can enact whatever they want against us," said Peer. "This government has brought up the worst haters of freedom, of equality and of the LGBTQ community, It gave them power over our families, over our rights. We faced crazier, meaner, more violent and broke every closet they ever dared to try build for us."
New initiative seeks to improve LGBTQ news coverage in India
Three media outlets launched Google News-backed project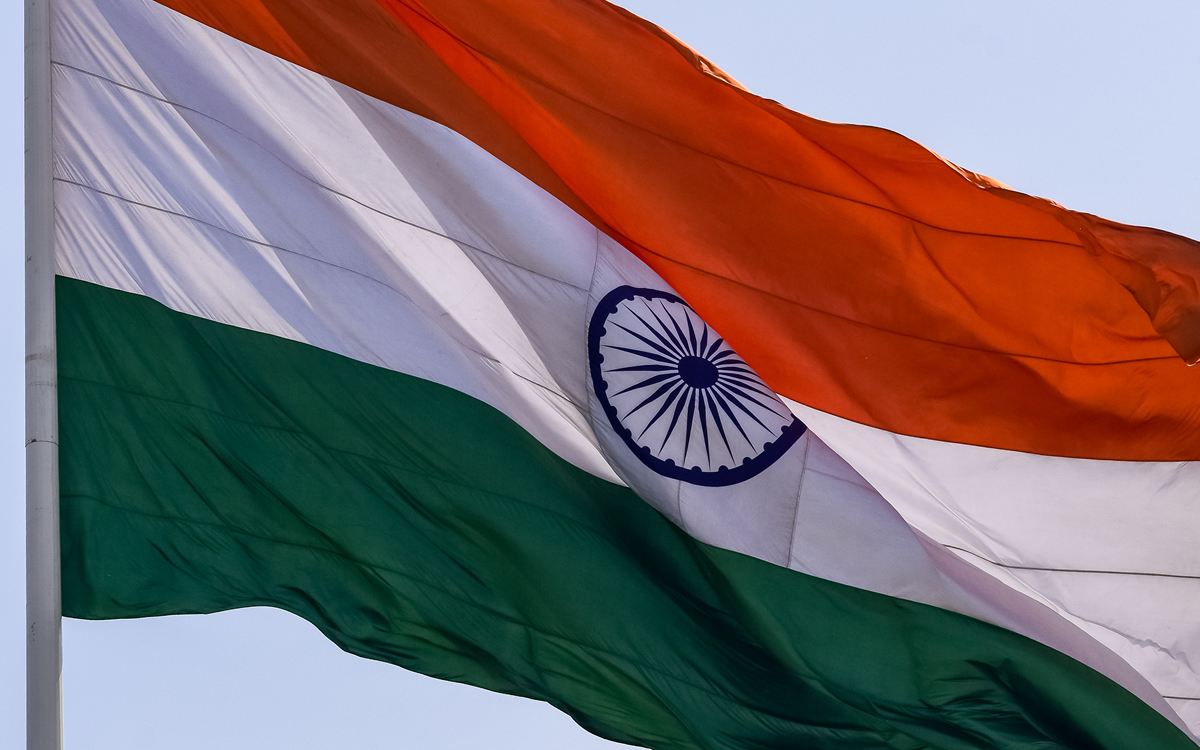 In journalism, words matter. They can heal, hurt or excite. Journalists report stories with facts and context that carries emotions and truth about an event.
The world is changing, and inclusion matters in the changing world. But what if, in the changing world, the journalists who report stories that shape our perspective about LGBTQ people do not use the appropriate terminology.
Three India-based news outlets, the News Minute, and partner organizations Queer Chennai Chronicles and queerbeat have started a new initiative to help Indian news media become more inclusive while covering LGBTQ stories.
The project will publish a guide, glossaries, workshops and fellowships for Indian journalists. The Google News Initiative is supporting the project in the country. According to the press release, the project will rollout in a phased manner, starting with the translation of the existing glossary of LGBTQ terms into local languages.
Mainstream newsrooms in India often misidentify LGBTQ people and use incorrect pronouns to describe them. They sometimes use inappropriate words to define an event that does not appropriately capture the emotions and events.
"It's not just about covering pride or violence, but across beats," Ragamalika Karthikeyan, editor of special projects and experiments at the News Minute, said at the virtual press conference while launching the project on Feb. 24. "How do we write about LGBTQIA+ with dignity and respect, how do we make sure that a person's personhood is maintained, how do we make sure that a community is not disrespected in the course of our journalism? How do we make sure that stories that are disrespectful and dehumanizing queer persons don't keep happening?"
In the next phase, the project will launch an LGBTQ media guide in six languages: English, Tamil, Malayalam, Kannada, Hindi and Marathi. The reference guide's goal is to help journalists use more appropriate words to more deeply and accurately cover stories about the LGBTQ community.
"I am yet to come across a journalist or a reporter who has had an issue with anyone being gay. I think the sensitivity comes in where it becomes a question of how to ask a question, so as not to offend," said Abhijit Iyer-Mitra, a prominent and openly gay Indian defense and foreign analyst who also writes for Dainik Bhaskar, a Hindi newspaper, and is a member of a political think tank. "Even in Hindi newspapers, because I write for Dainik Bhaskar I have not come across a lack of sensitivity. I describe it more as disinterest in LGBTQ issues, and that suits me perfectly fine. I do not want more people to be aware of it. It is much easier to fight when people are not aware of things and have not made up their minds about it."
The project also aims to start workshops for journalists in the country to sensitize and train them for covering LGBTQ issues more accurately and deeply. There are some fellowships also involved in the project for reporters interested in learning how to write LGBTQ stories sensitively.
"I think it is an applaudable initiative. We need to acknowledge the fact that vocabulary plays an important role in every news report, it is perhaps why time and again we have improvised. For example, in 2016, the Associated Press revised its style guide suggesting journalists to use 'crash, collision, or other terms' besides 'accident' in auto crash reporting (at least until culpability is proven)," said Heena Khandelwal, a journalist who is based in Mumbai. "Similarly, the initiative takes a step in ensuring that we use the terms/words/language that does not offend the community as well as empowers the vernacular reporters by looking for their alternatives in regional languages. The decision to turn it into a handbook will make it accessible to the journalist community at large."
Khandelwal, while talking to the Washington Blade, said that she believes that there is also a need for more LGBTQ journalists in the newsroom.
"We cannot ask a man to not write about women's issues, can we? Similarly, we cannot and must not ask heterosexual journalists to report about the LGBTQIA+ community and support the initiative by Newsminute so that it is done correctly. At the same time, we must include journalists from the LGBTQIA+ community to make our coverage more inclusive," said Khandelwal. "There are so many aspects to their daily lives, struggles as well as achievements that heterosexual journalists would have a limited understanding of and by covering them, they would be widening the horizon of us writers as well as readers. Their inclusion would also make newsrooms more vibrant and a publication's voice, not only when publishing a LGBTQIA+ story but otherwise as well, more inclusive."
Khandelwal has covered LGBTQ-specific stories for Daily News and Analysis (DNA), the fastest-growing English newspaper in Mumbai.
Ankush Kumar is a freelance reporter who has covered many stories for Washington and Los Angeles Blades from Iran, India and Singapore. He recently reported for the Daily Beast. He can be reached at [email protected]opiniondaily.news. He is on Twitter at @mohitkopinion.