State and local LGBTQ elected officials detail how they battle hate
LGBTQ Victory Fund endorsed many out candidates in 2022.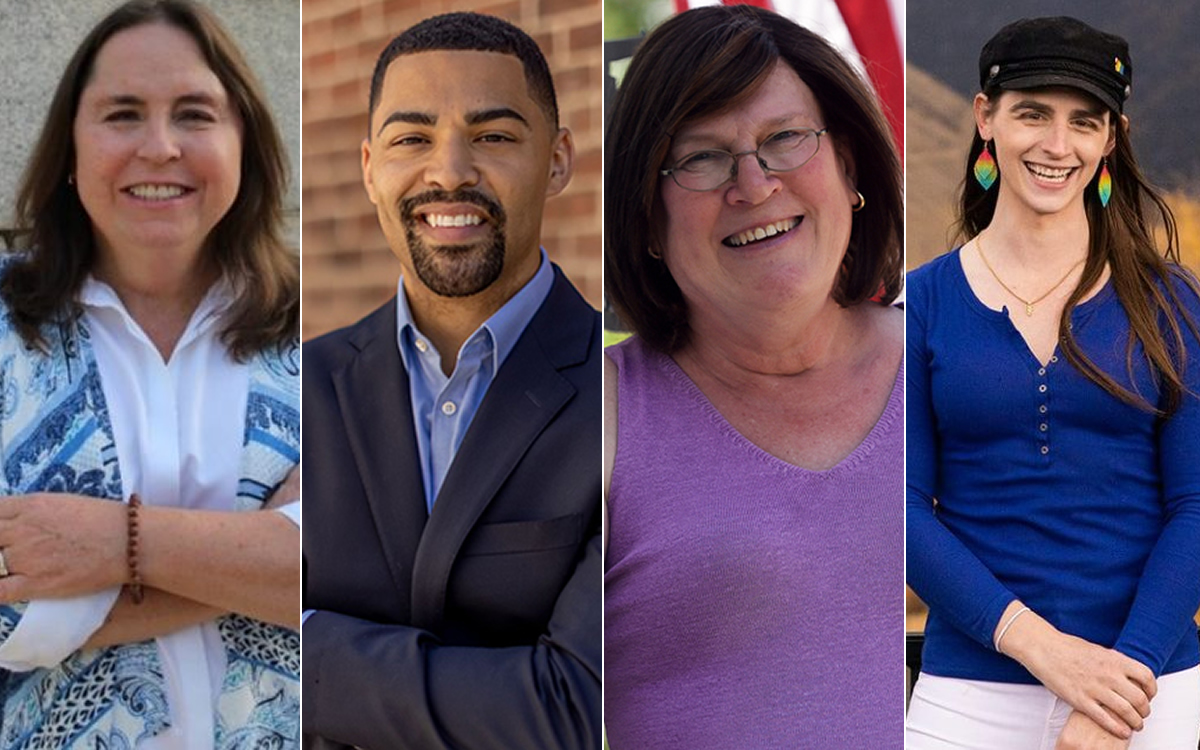 Just a few months ago, the midterm elections saw a "rainbow wave" with a record-breaking number of LGBTQ candidates elected to public office across the country.
After statehouses and city councils and other legislative bodies opened for new business, however, within weeks it became clear that Americans can expect to see a greater number of anti-LGBTQ bills and policies in 2023 than were introduced in any year in recent memory.
Five LGBTQ officials, both newly elected and reelected, recently connected with the Washington Blade to discuss their observations from the campaign trail and experiences in elected office. They shared reactions to the spate of harmful proposals that have been introduced so far and detailed plans for advancing pro-equality legislation while fighting against anti-LGBTQ policies this year and beyond.
New Hampshire State Rep. Gerri Cannon talked with the Blade earlier this month, and newly elected Trenton (N.J.) City Councilwoman Jennifer Williams responded to written questions last week. First-time officeholders Montana state Rep. Zooey Zephyr and Connecticut State Treasurer Erick Russell, along with returning Colorado Senate Majority Leader Dominick Moreno, each sat down with the Blade last month during the International LGBTQ Leaders Conference in D.C.
The conference was hosted by the LGBTQ Victory Institute, which administers programs and trainings for elected leaders whose campaigns are supported by the LGBTQ Victory Fund political action committee. Former Houston Mayor Annise Parker, who serves as president of the LGBTQ Victory Fund and Institute, also talked to the Blade earlier this month.
So diverse are the identities, backgrounds, experiences and political views of these officeholders that they shatter restrictive notions that LGBTQ candidates must fit into a certain mold or serve only in certain elected positions.
How were they treated on the campaign trail?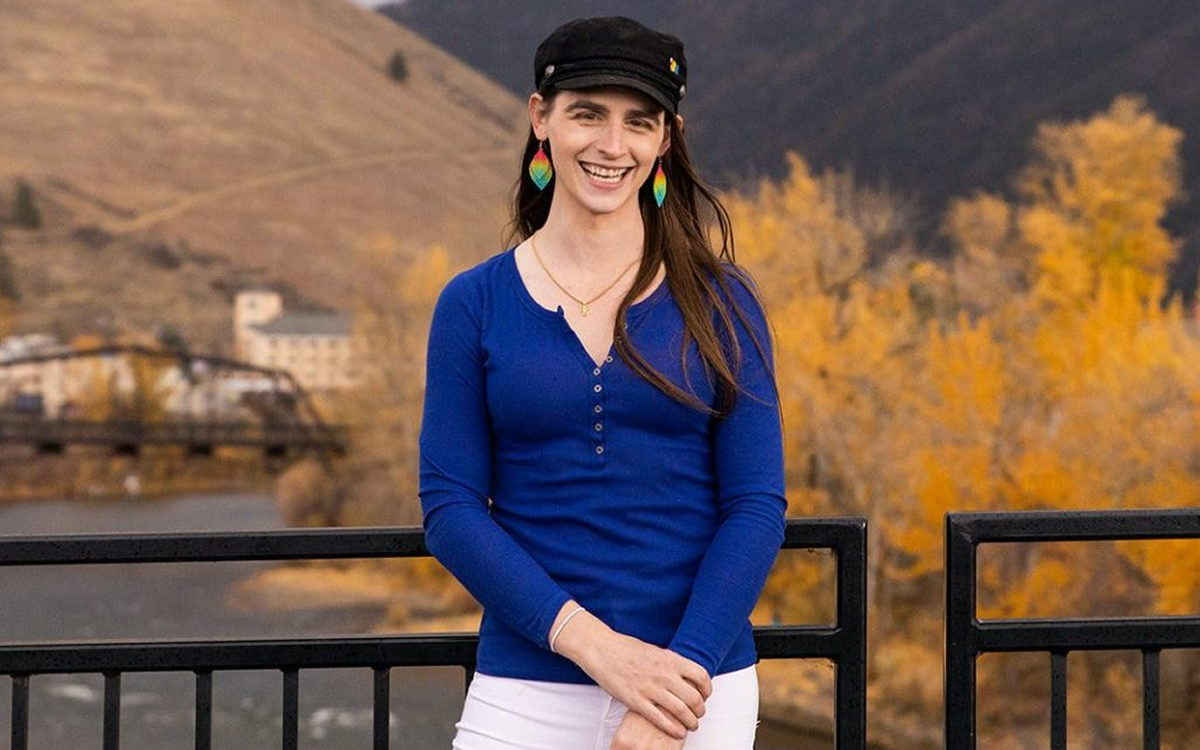 Zephyr, who became the first openly transgender person elected to the deep-red Montana Legislature, told the Blade she was nervous about the prospect of knocking on doors for the first time.
"There's always that fear as a trans person that it only takes one scary moment," she said. "But what I found was what I always knew: My community supported me and loved me."
Many of Zephyr's constituents, she said, "were excited to see me and to be talking to a trans woman about policy," as well as LGBTQ issues. Many voters were eager to get into substantive discussions on topics as wonky as how policies concerning solar power might intersect with local unionization efforts, she said.
"What I saw in my community, and what I've seen, broadly, across Montana, is first and foremost kindness and community," Zephyr said.
Russell, who with his election for Connecticut treasurer became the first gay Black man to serve in statewide office, said his constituents were "excited about the fact that they felt they were represented in a campaign" with many voters relating to Russell's "humble beginnings."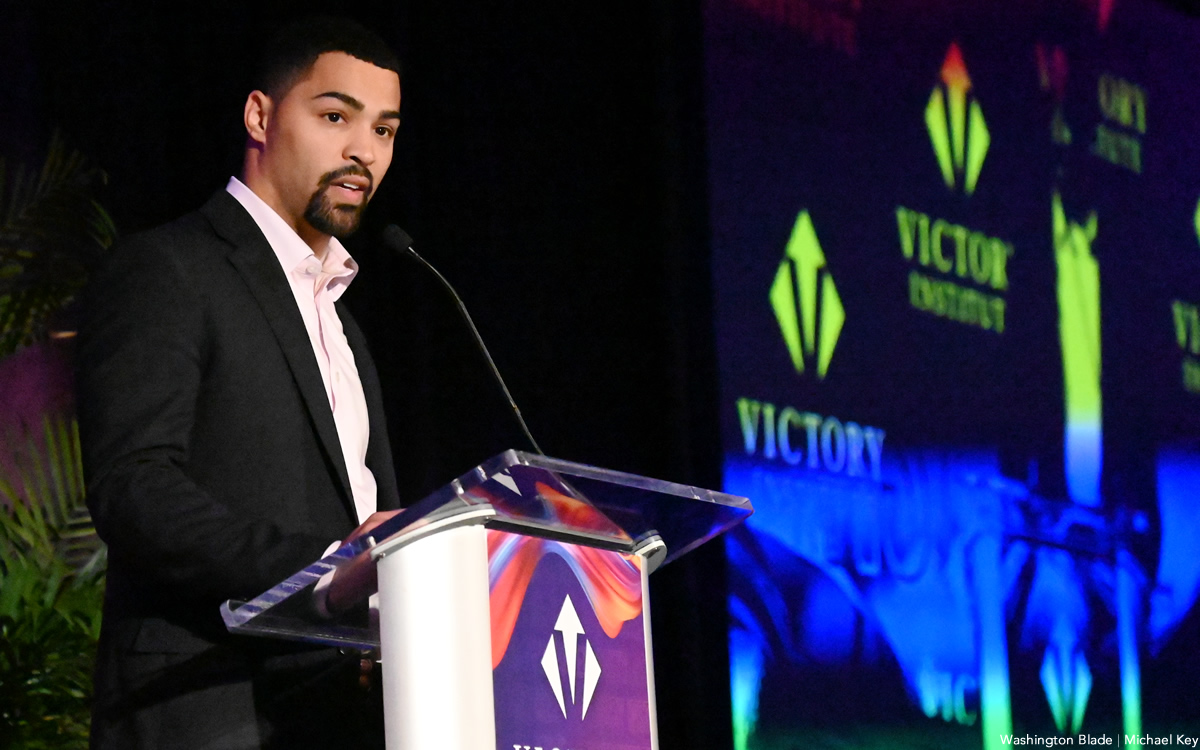 Voters were also heartened to see a younger candidate running, said Russell, who earned his bachelor's degree in 2009 and graduated from law school at the University of Connecticut in 2012.
His identity aside, "at the end of the day, we were running a campaign that was built on substance," he said. And "people want to know that they're going to have advocates for their communities."
Likewise, Cannon told the Blade, "I don't use my status as being a trans person as a lever in most cases. I'm fighting for people in my community; I'm there to do the people's business, and I just happen to be transgender."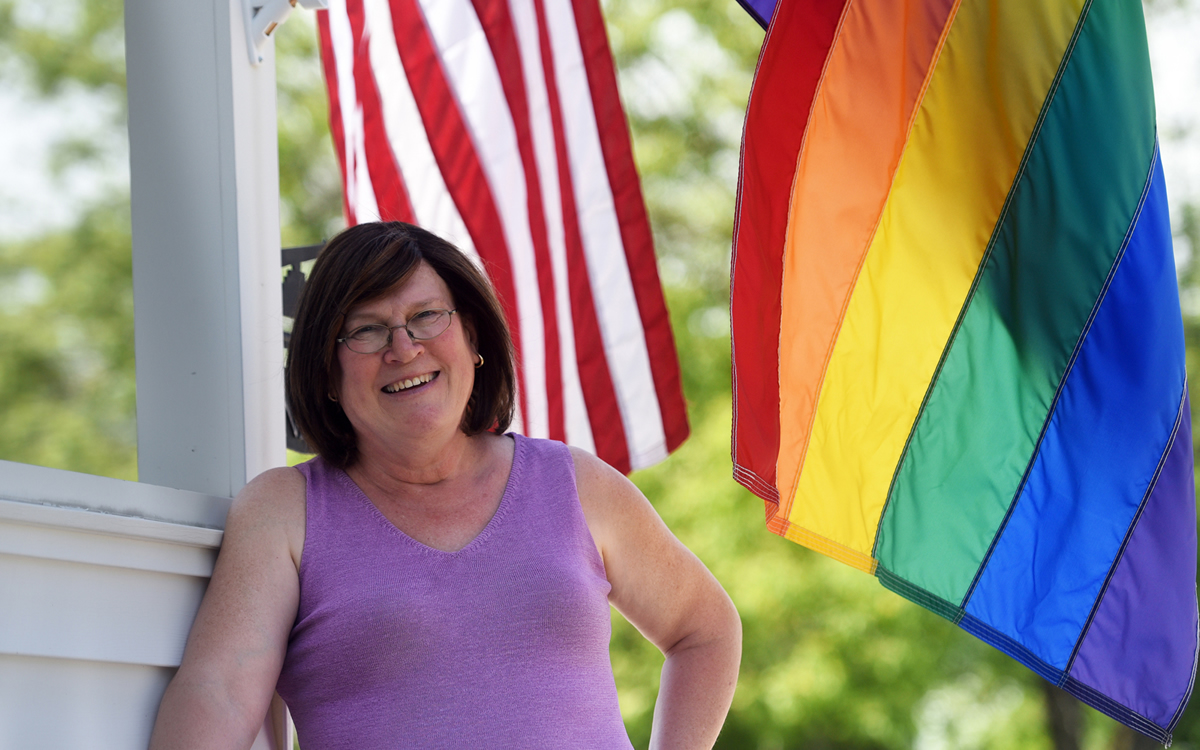 "I haven't run into anyone that's used my status as a trans person during an election cycle," said Cannon, who has served in the New Hampshire Legislature since 2018.
"When I ran for City Council here in Trenton," Williams said by email, we "probably knocked on 3-4,000 doors and spoke with all kinds of people." The questions she and her team received concerned crime, jobs, public utilities like water and roads, and Williams' ability to work constructively with other councilmembers, she said.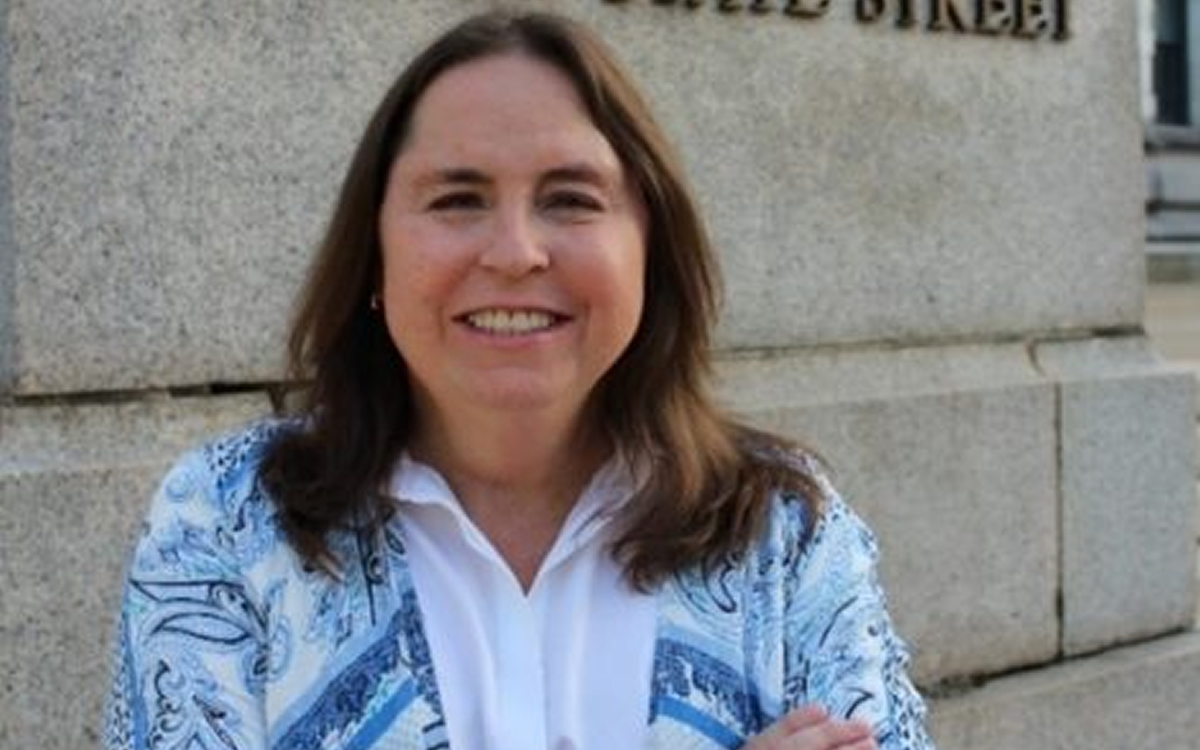 Williams, who recently became Trenton, N.J.'s first LGBTQ city council member and is the one of the state's first openly transgender officeholders, said that voters did not ask about her gender identity or sexual orientation, nor did they bring up politically divisive topics like policies concerning the participation of trans athletes in school sports leagues or drag queen story hours.
Likewise, since her election to the city council, Williams' Council colleagues who have been sworn in as well as her at-large colleagues who won their runoff elections last Tuesday have been supportive — "very much so," she told the Blade.
At the same time, Williams said she encountered some challenges because of her being a Republican. It "has been an issue with some people who are beyond my immediate circle or who haven't gotten a chance to know me and support me," she said.
"Some of my biggest supporters are very well-known local Democrats because they have seen the LGBTQ advocacy work and civic involvement that I have done in the past," Williams said. "They also have very good 'ears to the ground' and trust me, people would tell them if I had come to canvass their neighborhood and if they spoke with me.'"
Williams expressed gratitude for the "endorsement and support" she received for her candidacy from the Victory Fund as well as for her progressive and Democrat supporters, because "they took a chance on believing in me and stuck with me even when they caught some hell for doing so."
How will they approach challenging colleagues or difficult political circumstances?
Parker told the Blade there is room for LGBTQ elected officials to make a positive impact even in the most challenging of circumstances.
"We are just as interested in seeing them be who they are and stand up and speak out in their legislatures — whether or not they can pass pro-equality legislation," she said.
When passing pro-equality policy or batting away harmful policy is difficult, Zephyr said she expects to draw from some of the lessons she learned as an athlete: "if you put in the work, day in and day out, you will see the progress. If you trust that process and do the work, you'll see the results."
Most people have nuanced opinions on policy matters and are sincere in their convictions, including legislators who might not support pro-equality bills or the LGBTQ community, she said. "And I trust that if I go into those conversations, — I would even say most — of them" will engage in good faith. "To me, that's how you change hearts and minds."
Earlier this month, the Montana Free Press reported that during a sausage making party for Montana lawmakers, Zephyr was caught chatting amicably with Billings Republicans. She later told reporters that she enjoyed the chance to connect with her colleagues outside the Capitol building "to just hang out and talk to someone about where they grew up."
There can often be more room for diversity, including ideological diversity, among candidates elected to state legislatures because these bodies are typically governed less by the strictures of calcified partisan politics that are difficult to overcome at the national level, Moreno told the Blade.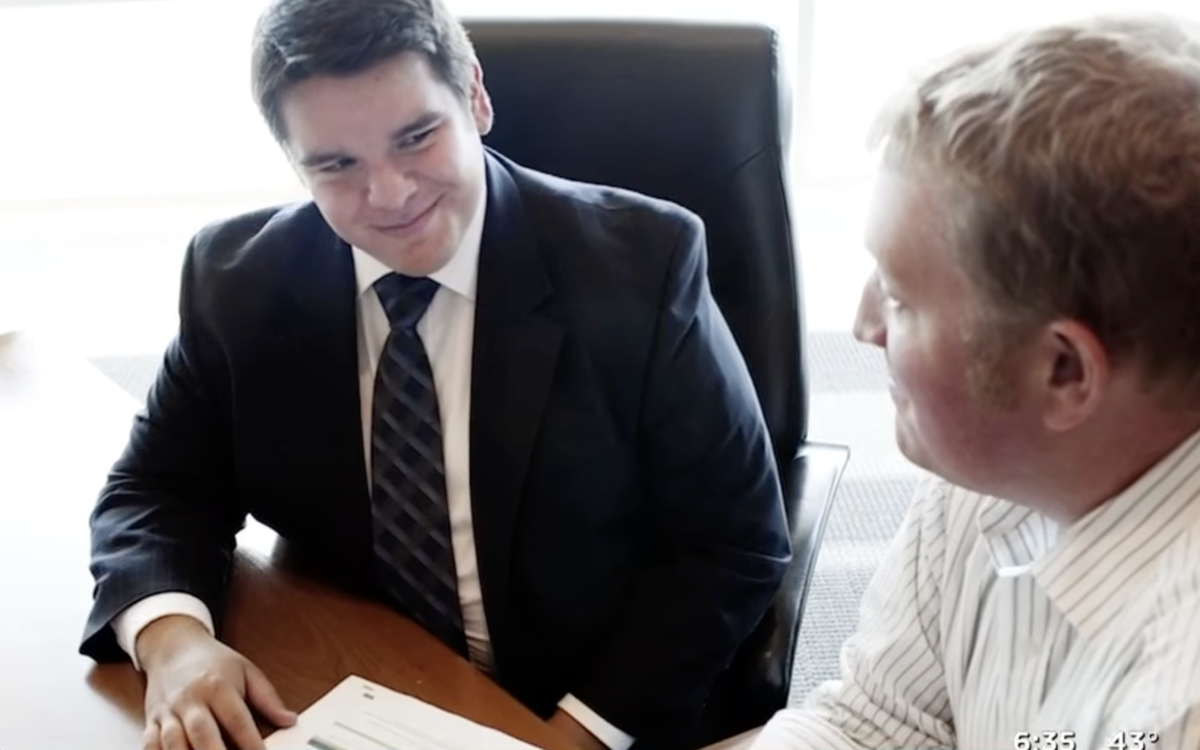 "It's vastly more personal," he said, which means "you do see a lot more cross-party collaboration" in the Legislature.
With his first election to public office in 2012, Moreno, who is gay, became one of the four LGBTQ members of the Colorado House of Representatives elected to serve that year, which was hailed by the Denver Post as "a historic first for gays."
Zephyr and Moreno both discussed how hateful and vitriolic rhetoric informs the development and passage of harmful laws and policies — all factors that raise the likelihood of violence against LGBTQ and particularly trans people.
The painful reality of violence against the community was a top of mind for the officeholders as well as the organizers and attendees of the International LGBTQ Leaders Conference, which fell just a couple of weeks after a gunman killed five people and injured 25 in Club Q, a Colorado Springs, Colo., LGBTQ nightclub.
Moreno recalled that when he first joined the Colorado Legislature 10 years ago, as he and his colleagues were debating a bill concerning conversion therapy, "some Republican members associated being LGBTQ with being an alcoholic."
"I took an opportunity to have a conversation with them to let them know how offensive that rhetoric is," Moreno said. "What I think the Club Q tragedy will do is remind people to be more careful with their language, because I do think that the kind of very hateful rhetoric we're seeing today has played a role in the instigation of violence against minority communities."
There are some extreme state legislators in New Hampshire, Cannon said, noting last year's proposal by Republicans to secede (in the language of the bill, New Hampshire "peaceably declares independence" from the U.S. "and proceeds as a sovereign state.")
Asked whether these lawmakers are a "lost cause," Cannon did not hesitate: "I would absolutely use that term," she said, comparing them to committed anti-vaccine conspiracy theorists. "They really don't care for LGBT people; they don't want to learn."
However, Cannon said, "I've talked to Republicans who are favorable who have gotten to know trans people in the Legislature."
Russell stressed the importance of representation: "I think the important piece is electing folks to office who are committed to fighting for our values."
For her part, Williams joins the City Council at an interesting juncture. Following a series of ugly incidents in which previous members displayed "anti-LGBTQ bigotry and anti-Semitism," a few years ago, "our city was crying for new start and a new City Council that would welcome, respect and affirm everyone," she said.
Williams added that while she hopes Trenton will never again face that kind of scandal — partly because it happened when the members were working remotely and in-person meetings tend to discourage officeholders from making hateful comments to each other — "I am confident that all six of my colleagues will have my back if anything happens."
How are they approaching policy that impacts LGBTQ constituents?
In the legislature, consistent with the approach she has employed in her prior work as an activist, Zephyr said she expects to focus her work on "making sure that we are taking action behind the scenes" to make sure each measure carrying a pro-equality message also carries a pro-equality impact.
For example, she said, passing a nondiscrimination ordinance is commendable, but when residents have cause to file a complaint, is there an accessible and effective means for them to do so?
Among the work Zephyr has done since she was seated has been the introduction of bills to ban the "gay and trans panic defense" and protect same-sex adoptive parents. She has also been a vocal critic of her Republican colleagues' move to table Democrats' proposal to allow police to temporarily take firearms from those deemed by a court as a danger to themselves or others.
The Club Q shooting provides for the opportunity for Colorado to build upon its already strong gun safety laws, such as by passing an assault weapons ban and achieving universal implementation of the state's "red flag law," Moreno told the Blade, adding that "we're going to explore some of that in this next [now current] legislative session."
Democratic state lawmakers in Colorado introduced an assault weapons earlier this month. With expanded Democratic majorities in both chambers of the state legislature serving with Democratic Gov. Jared Polis, who is gay, the state is in a position to pass more progressive legislation across the board, Moreno said.
In New Hampshire, Cannon has proposed a bill to make it easier for residents to change the sex listed on their birth records, having previously introduced the proposal to allow for people to change the sex listed on their driver's licenses and state-issued IDs with the option to check a box for "nonbinary." Republican Gov. Chris Sununu signed that bill into law and it went into effect in 2020.
Despite his support for that proposal, Cannon said Sununu pushed back against a previous version of her birth records bill because it had included an option to identify as nonbinary. She told the Blade she has reintroduced the measure this year without that provision, with the expectation that its success will provide for an opportunity to make it more inclusive in the future.
In her position on the school board, too, where until recently she served concurrently, Cannon focused her approach on working towards incremental change — voting, for instance, for a proposal that allows students to use restrooms and facilities that align with their gender identities even though it requires parental permission, therefore excluding trans students who are not out and supported at home.
"Getting that policy in place will open the door in the future" for a more inclusive policy, Cannon said.
Another bill introduced by Cannon, which was modeled after California's, would make New Hampshire a sanctuary for LGBTQ families to escape prosecution in states that have criminalized parents for facilitating their children's access to medically necessary and guideline directed medical treatments for gender dysphoria.
Parker noted that these types of bills were a major topic discussed by LGBTQ legislators when they convened for programs hosted by the Victory Institute.
Republicans, meanwhile, including Cannon's GOP colleagues, are continuing to advance proposals to outlaw healthcare for minors for the treatment of gender dysphoria.
"I'm speaking out against the [GOP's] healthcare bill, flagging it as discriminatory and in violation of HIPPA rights," Cannon said, referring to the Health Insurance Portability and Accountability Act, which prohibits the disclosure of sensitive health information without the patient or guardian's consent or knowledge.
"You have to be able to use medical information to prosecute a family [for facilitating access to gender affirming healthcare]," Cannon said, adding constitutional issues might also be raised under the Fifth Amendment's protection against self-incrimination.
Cannon is confident she will be able to convince enough of her Republican colleagues to table the bill so it never reaches a vote, adding that she expects Sununu would veto the proposal should it ever reach his desk.
Others see room to leverage their backgrounds to make positive impacts elsewhere
Williams told the Blade that apart from bringing back Pride weekend celebrations that were on pause during the pandemic, Trenton does not have any LGBTQ-specific policy matters on the horizon.
"I think that is due to our being the capital of a very protective state that has strong LGBTQ protections written into law," she said.
At the same time, she said, "my lived experience as a LGBTQ person informs me in many ways that correlate with the experiences of other marginalized groups," Williams said.
"From issues ranging from youth homelessness to economics to law enforcement, LGBTQ people can bring much to government and its decision-making that can benefit everyone," she said.
Likewise, Russell said, "being an advocate for LGBTQ rights and issues is going to be something that I will continue to do in my role" as treasurer. "But I think the there are opportunities for there to be overlap with a lot of different things."
For instance, the attacks on LGBTQ rights come alongside efforts to abridge women's reproductive freedoms. "One of the policies that I built through the campaign and worked with some legislators and nonprofits on was the creation of a safe harbor fund within the treasurer's office," Russell said.
"It would ultimately be a fund that we would put in place, and it would be used to help individuals traveling from anti-choice states who needed to access safe reproductive health care," he said.
Other matters on Russell's agenda will impact all residents in Connecticut, policies like "baby bonds, which was passed in our Legislature," and will provide publicly funded trust accounts for every new child. Another priority is "expanding financial literacy programs so that we [will] have young folks who are coming out of school who know how to manage money," he said.
Anti-LGBTQ bills, motivated by prejudice, will help no one
Whatever their putative purpose might be, Cannon stressed that the impact of anti-LGBTQ legislation proposed by her colleagues is often a solution in search of a problem — a message that was echoed by Parker and Williams.
"In New Hampshire, the trans population is one-tenth of one percent," she said. Nevertheless, "We have people trying to put forth legislation against the trans community when we're such a small community of people."
Likewise, regarding the debate over her proposal to allow residents to change the gender listed in their birth records, Cannon said, "the number of people born in the state who want to change their birth records is incredibly small," while, "many of us who were born outside the state already had our information changed."
Zephyr stressed the ways in which anti-LGBTQ bills are based on lies about LGBTQ people.
She pointed to a proposal in the Montana Legislature that would prohibit minors from attending drag shows, which comes from the baseless smear propagated on the right that organizers of and participants in all-ages drag performances are sexually abusing or exploiting children.
Bills like these are "not a matter of logic or facts or information," Parker told the Blade, but rather are intended as politically motivated attacks on the LGBTQ community. It's "political theatre" cooked up by "right wing think tanks that circulate these bills to legislators around the country," she said.
Russell noted how unpopular these policies are, broadly speaking. "Republicans are really using these campaigns to target trans kids, for instance, or to create these kinds of social wars around issues that the large majority of Americans believe that people should have the freedom and right to be who they are, and love who they love, and express themselves how they want to," he said.
Williams sees both political opportunism and sincere bigotry motivating these anti-LGBTQ proposals: "There is definitely some hard-core prejudice behind some of these bills, but for many of these bills' sponsors I believe they feel that they have put forth anti-LGBTQ legislation because they think they need to do so for their 'conservative street cred' and to raise money or gain a few percentage points in a primary."
"There are definitely some Republican legislators who believe their legislation will solve problems that don't exist," Williams said. "I also learned that there are more moderate Republicans willing to push against such bad legislation, but they need support to help defend themselves when they get attacked for supporting LGBTQ people and in particular, trans kids."
Parker has had first-hand experience dealing with anti-LGBTQ legislation when serving as mayor of Houston from 2010-2016, during which time, as an out lesbian, she was one of the first openly LGBTQ mayors of a major U.S. city.
In 2015, when voters repealed a broad nondiscrimination ordinance that included sexual orientation and gender identity, "it was about fear," Parker said, stoked in large part by "the smear that trans women are sexual predators."
She added that the effect of anti-LGBTQ bills can be both harmful and performative at the same time, pointing to efforts by conservative lawmakers to ban books that contain LGBTQ characters or themes.
"We [in the the LGBTQ community] have fought so hard to have affirming depictions of our lives in books and other media, so, to have books about LGBT lives removed from school libraries is really frustrating," Parker said.
Particularly after the bills addressing "performative culture war stuff," including book bans, are signed into law, she said, it often becomes clear that their proponents had failed to consider what that their implementation will look like in practice, perhaps in many cases because they did not expect the proposals to succeed in the first place.
From anti-LGBTQ laws to the onerous abortion restrictions that have been passed by many conservative states, GOP legislators are discovering the unintended and unforeseen consequences of poorly-construed policies and suffering the backlash from voters, Parker said. "It's like the dog who chased the car."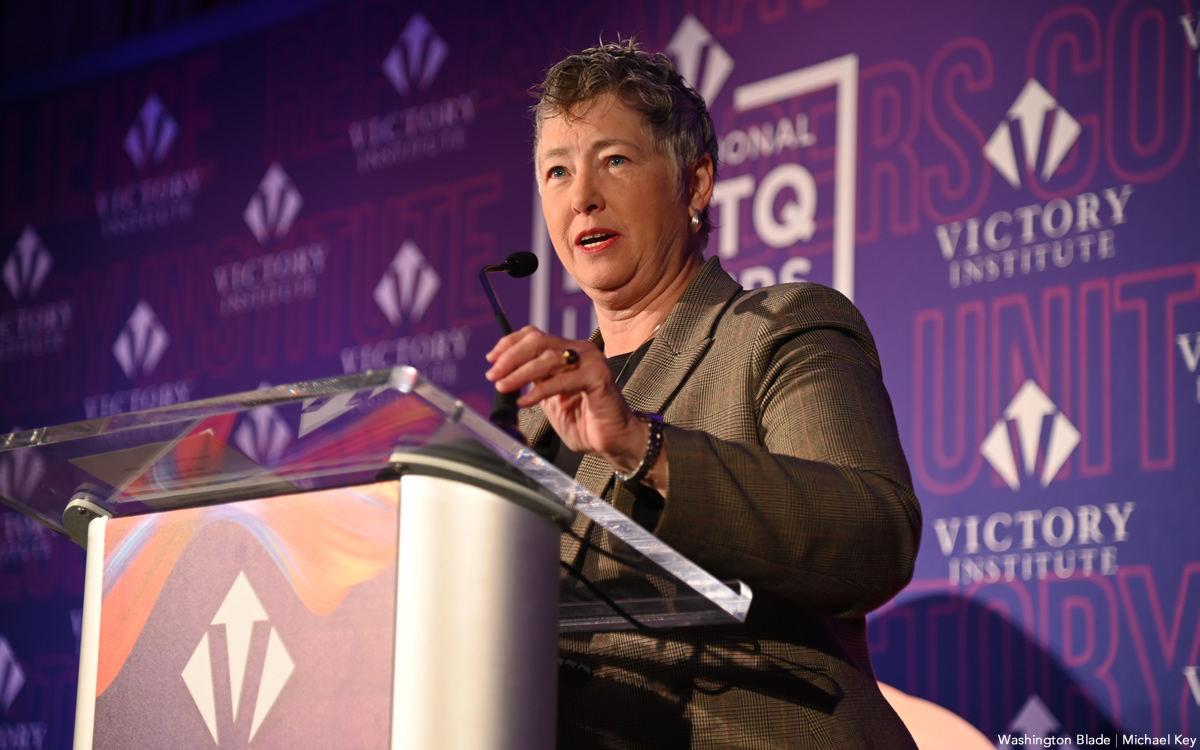 Frost talks gun control with the Blade on anniversary of March for Our Lives
26-year-old congressman has been a gun violence prevention advocate since 2012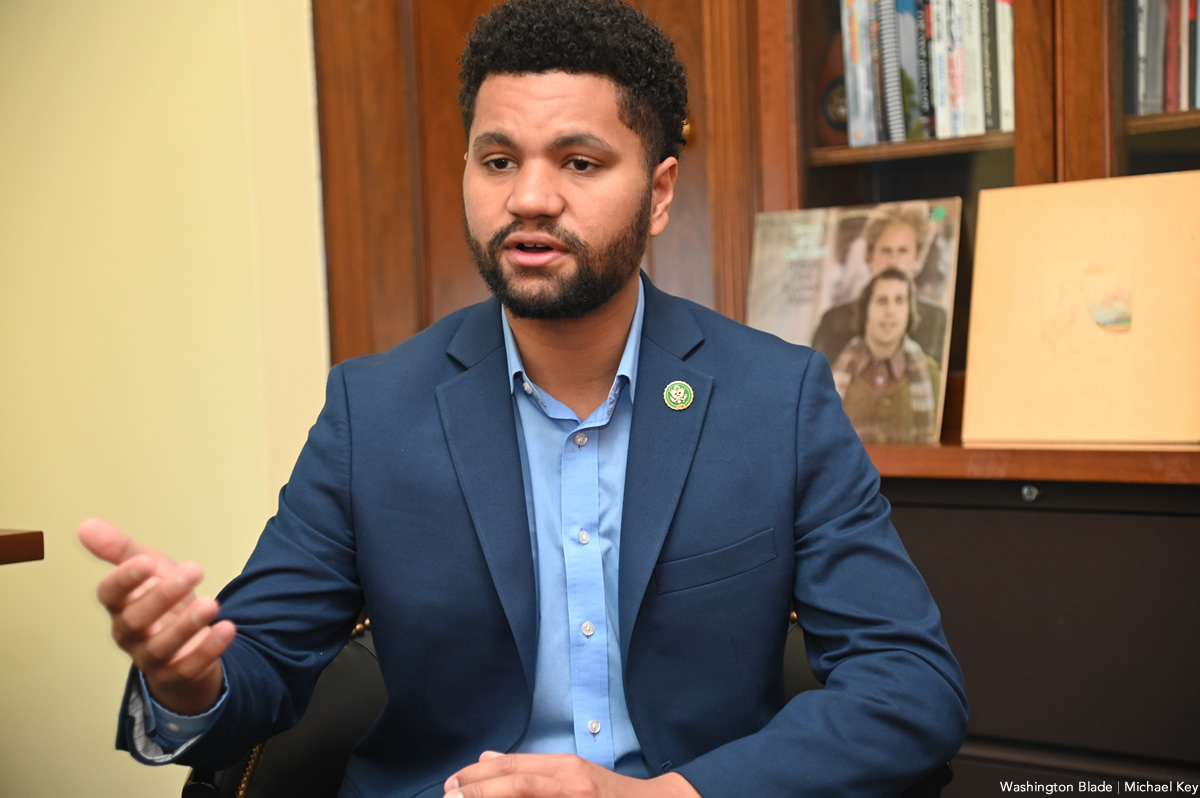 Author's note: The full interview with Congressman Frost will be published next week.
U.S. Rep. Maxwell Frost (D-Fla.), after a week of making headlines for his gun violence prevention advocacy, sat down with the Washington Blade for an exclusive interview on Friday, which marks the five-year anniversary of the founding of March for Our Lives.
The 26-year-old freshman congressman, who before his election was national organizing director for the student-led gun control group, had just introduced his first piece of legislation Tuesday with U.S. Sen. Chris Murphy (D-Conn. that would establish an Office of Gun Violence Prevention within the U.S. Department of Justice.
The proposal's aim, in part, is to better facilitate the implementation of last year's Bipartisan Safer Communities Act by establishing a singular office to coordinate that work.
And on Thursday, Frost captured and tweeted a video of a confrontation between U.S. Capitol Police and Patricia and Manuel Oliver, gun control advocates who lost their son Joaquin in the 2018 Parkland, Fla., high school shooting.
The couple had been removed by police from the House Oversight and House Judiciary Committees' gun rights hearing at the request of GOP Reps. Andy Biggs (Ariz.) and Pat Fallon (Texas).
Frost, who was in attendance, told the Blade the conflict started when Patricia Oliver "just stood up and she said, 'you took my son' and she sat down," but "instead of moving on, the Chair [Fallon] escalated things."
The congressman said the hearing itself was "a sham" convened for the purpose of attacking the Biden administration's Bureau of Alcohol, Tobacco, Firearms and Explosives (ATF), the entity within the U.S. Justice Department that investigates violations of laws governing the manufacture, possession, and use of guns.
"The real story here," said the congressman, "is the fact that there were two parents who lost their son who was in high school, because he was shot to death and died in a pool of his own blood, and now they're going to spend the rest of their lives fighting for a world where it doesn't happen to anybody else."
Frost noted the Olivers were joined at the hearing by other families, activists, and organizers – all of whom were gathered in Washington, D.C., to advance the mission established by the group of teenaged Parkland survivors who founded March for Our Lives five years ago.
Among these student activists were Cameron Kasky, who identifies as queer, and X González, who is bisexual and uses they/them pronouns.
Frost has repeatedly said he ran for Congress because of his involvement in the gun violence prevention advocacy movement, which began with his volunteering on behalf of the Newtown Action Alliance, a group formed in the wake of the 2012 Sandy Hook Elementary School shooting.
The congressman told NPR the 2016 shooting at Pulse, the gay nightclub in Orlando "where 49 angels were murdered right here because they're queer" marked one of the most significant moments of his life.
That same year and in that same city, Frost himself survived a gun violence incident.
During his congressional campaign, on the heels of last year's elementary school shooting in Uvalde, Texas, Frost tweeted: "10 years ago I became an Organizer because of Sandy Hook. 3 years later, I'd become a survivor myself. That same year, Pulse. Now I'm running for Congress and 15 lives were taken at another Elementary school. I will not stop until the endless shootings do."
House Republicans pass anti-LGBTQ Parents Bill of Rights Act
Measure passed by 213-208 vote margin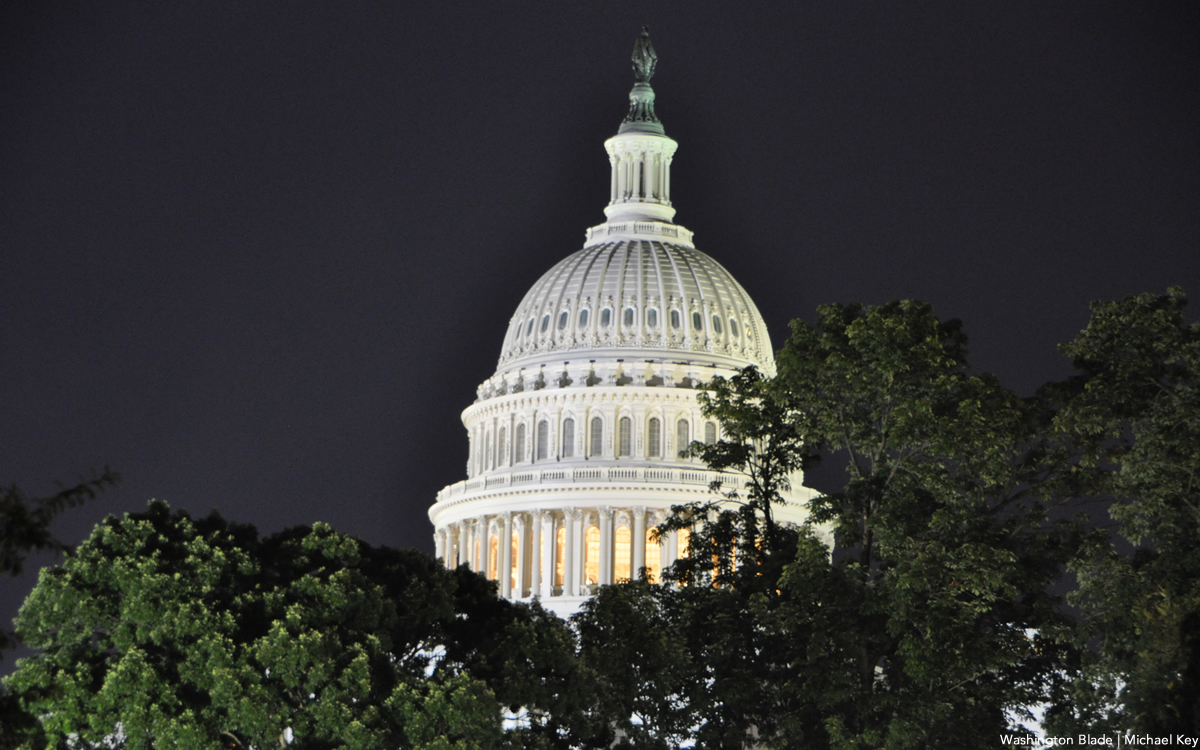 U.S. House Republicans on Friday passed the Parents Bill of Rights Act, a proposal that would require public schools to share educational materials with parents and also contains provisions that would trigger the outing of LGBTQ students without their consent.
Critics say the legislation's professed purpose, to equip parents with the information necessary for them to better engage with their children's educators, is a pretext for its ultimate goals: For schools to censor out content addressing race, or materials containing LGBTQ characters or themes, while also discouraging LGBTQ students from being out at school.
The Congressional Equality Caucus noted the likelihood of that outcome in a statement Friday denouncing the bill, which the group's chair, U.S. Rep. Mark Pocan (D-Wis.), called "dangerous" — pointing to its requirement for "schools to forcibly out transgender students, even if it puts those youth in harm's way."
"All children deserve access to a safe and affirming school environment," Pocan said in the statement. "Transgender youth have enough challenges already due to harassment, bullying, and anti-transgender state laws," he said, adding, "My colleagues who voted for this bill should be ashamed."
House members voted 213-208 for passage of the Parents Bill of Rights, or House Resolution 5, with Republican U.S. Reps. Andy Biggs (Ariz.), Ken Buck (Colo.), Matt Gaetz (Fla.), Mike Lawler (N.Y.) and Matt Rosendale (Mont.) voting against the legislation with every Democratic member. The bill was first introduced by GOP Rep. Julia Letlow (La.).
With Democrats' control of the U.S. Senate, movement on the bill will almost certainly be stopped once it reaches the upper chamber, but it may nevertheless still have a harmful impact on the country's LGBTQ youth.
For example, the National Institutes of Health published a peer reviewed study last year that found a link between anti-trans legislation and "suicide and depression-related Internet searches" using a dataset comprising 40 bills that were introduced and reached committee, of which three were passed and signed into law.
The caucus' statement noted HR 5 contains "two provisions that would require schools that take steps to respect a student's gender identity to forcibly out those transgender youth to their parents" along with another that would allow parents to access their children's answers to survey questions, answers that might include information about a student's sexual orientation or gender identity.
The risk that their parents will be able to see their answers will incentivize many students to lie about these and other questions, which the caucus said will undermine the federal government's ability to collect important demographic, statistical and survey data on America's LGBTQ youth.
Exacerbating that problem is another provision in the legislation, which requires parents to "opt-in" if their children would be asked to share their sexual orientation or gender identity.
America's largest LGBTQ advocacy organization, the Human Rights Campaign, also issued a statement Friday condemning HR 5.
"The bill, which picks and chooses which families have rights and which don't, has occupied the chamber's time while extremist House leaders continue neglecting the very real and urgent problems facing our schools, such as gun violence, teacher shortages and educational inequality," the group said in its statement.
HRC also noted the legislation's potential to trigger forcible outing of LGBTQ youth "would endanger students instead of fulfilling school officials' obligation to make judgments on a case-by-case basis in the best interests of the students under their supervision."
The organization said it expects House Republicans to move "in coming weeks" on House Resolution 734, "a bill to ban participation by transgender youth in school sports," and drew parallels between the Parents Bill of Rights Act and the "curriculum censorship seen in harmful, unnecessary bills passed in state legislatures recently."
U.S. Rep. Melanie Stanbury (D-N.M.), a member of the Equality Caucus, echoed that message in her statement Friday, writing that HR 5 was "modeled after bills passed at the state level, which have censored the teaching of American history, allowed book bans, and violated the safety and privacy of transgender and LGBTQ+ students."
The White House issued a Statement of Administration Policy on Monday addressing the bill, writing "the administration does not support HR 5 in its current form because the bill does not actually help parents support their children at school" and "moreover, instead of making LGBTQI+ students feel included in their school community, it puts them at higher risk."
Takano to renew House Democrats' push for the Equality Act
Measure would extend federal anti-discrimination protections to LGBTQ Americans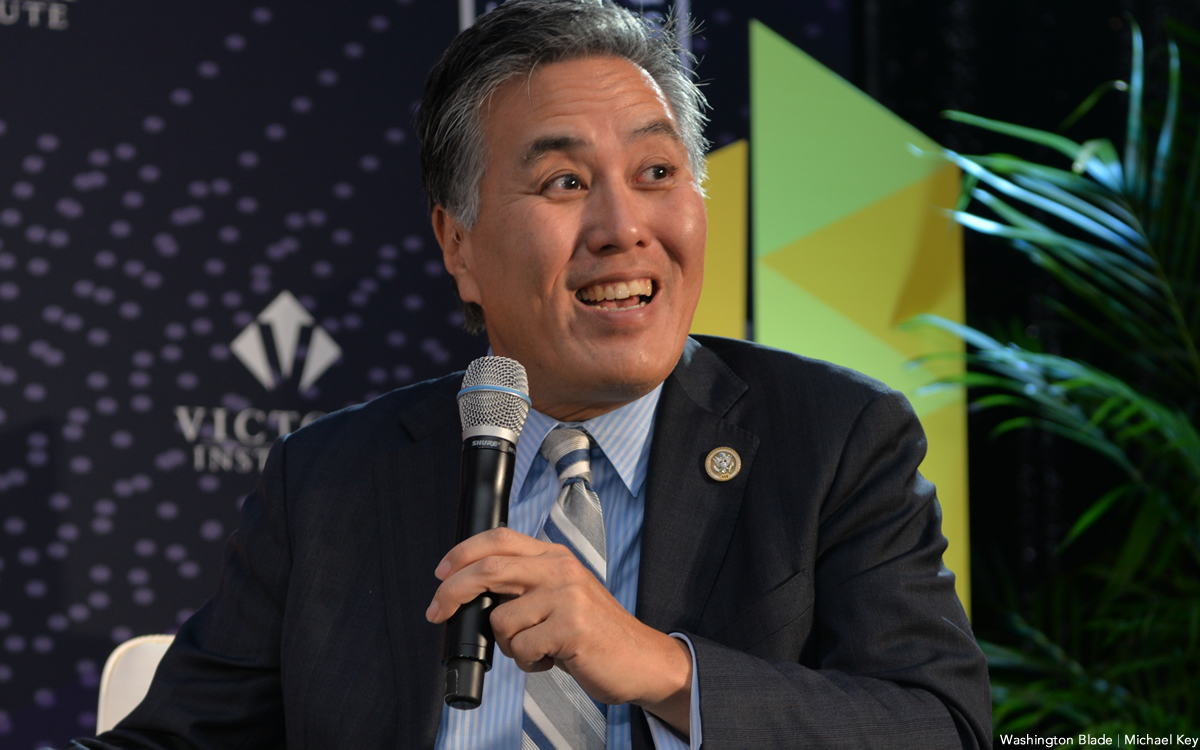 U.S. Rep. Mark Takano (D-Calif.), a co-chair of the Congressional Equality Caucus, issued a statement Thursday pledging to introduce the Equality Act during this Congress, legislation that would extend federal anti-discrimination protections to LGBTQ Americans.
The bill would prohibit discrimination on the basis of sexual orientation and gender identity in "employment, education, access to credit, jury service, federal funding housing, and public accommodations."
Four previous versions were introduced in the House by Rep. David Cicilline (D-R.I.) and in the Senate by U.S. Sen. Jeff Merkley (D-Ore.) in 2015, 2017, 2019, and 2021. The Biden administration and congressional Democrats have signaled that the legislation remains a major priority despite the Republicans now exercising their majority control of the lower chamber.
With Cicilline's planned departure from Congress on June 1 to lead the nonprofit Rhode Island Foundation, Takano thanked and credited his colleague "for his leadership on behalf of our community and stewardship of the Equality Act."
Cicilline, who drafted the legislation and chaired the Equality Caucus in the last Congress before Rep. Mark Pocan (D-Wis.) took over this year, noted the heightened importance of the Equality Act's passage amid the proliferation of anti-LGBTQ and especially anti-trans legislation.
"With homophobic and transphobic legislation being proposed in state legislatures across the country and here in Congress," he said, "it is far past time we act to finally outlaw discrimination against the LGBTQI+ community by passing the Equality Act."
The legislation is also backed by major LGBTQ advocacy groups including the nation's largest, the Human Rights Campaign. "There is overwhelming support for this bill among the American people and the business community, and we will continue fighting until this bill is signed into law," said the organization's President Kelley Robinson.
Robinson also thanked Cicilline for his leadership on the bill and said the Human Rights Campaign looks forward to working with Takano, "an incredible champion for our community" who "is the perfect leader for this effort" to "build on he work Congressman Cicilline started and get the Equality Act signed into law."