Gay Rehoboth couple loses property worth $125,000 to hostile neighbor
Judge cites 'adverse possession' in ruling allowing seizure of vacant lot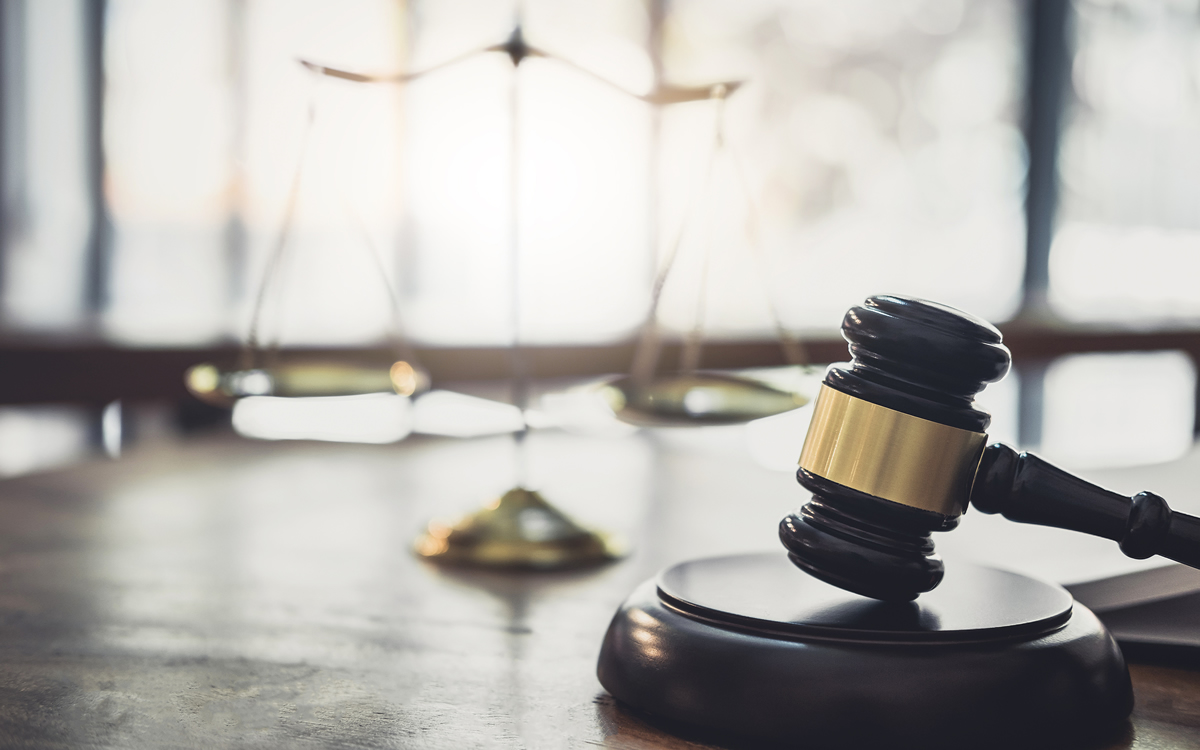 A Delaware Superior Court judge on Feb. 2 issued a decision allowing a woman who owns real estate property in Ocean View, Del., that is adjacent to property owned by a gay couple who spend the summer months in nearby Rehoboth Beach to assume ownership of the couple's vacant lot through a little-known law in Delaware and other states called the "adverse possession" statute.
"We are in the shocked and depressed stage and freaking out a little bit," said Burt Banks, who, along with his husband, David Barrett, were not aware that the neighboring property owner had been using the property in question for 20 years as required under the adverse possession law until 2021, when they put the property up for sale, Banks told the Washington Blade.
Banks said his family has owned the property for several generations and he inherited it a year after his father died in 2004. The judge's ruling shows that Banks in 2016 deeded the property to himself and his husband Barrett in the form of a living trust.
When the couple put the property up for sale in 2021 and their Realtor set a $125,000 sale price for the property, a prospective buyer discovered the adjacent property owner had a claim on the couple's property, according to the ruling by Judge Craig A. Karsnitz of the Georgetown, Del.-based Superior Court.
The judge's ruling says Banks and Barrett then filed a Complaint for Ejectment against Mellissa Schrock to require that she vacate the property.
Karsnitz's 27-page court ruling says Schrock filed a legal response challenging the ejectment complaint and a short time later filed a counterclaim invoking the Adverse Possession statute to gain legal rights to become the owner of the property in question. The ruling describes the property as an unimproved wooded lot consisting of "mature, densely foliated woodlands."
The judge's ruling says he decided in favor of Schrock because she met the criteria for invoking Adverse Possession, which includes occupying or using the property for at least 20 years continuously and doing so in an open and "notorious" way without objection from the owner.
"The matter was tried before me on Dec. 7, 2022, and I visited the property for a visual inspection on Dec. 8, 2022," Karsnitz says in his ruling. "I asked the parties to submit their closing arguments in writing, which they both did on Dec. 20, 2022, the ruling continues.
"This is my decision after trial," the judge states. "Because by a preponderance of the evidence I find open and notorious, hostile, and adverse, and exclusive use of the Property by Defendant, and actual and continuous possession of the Property by Defendant, for the twenty-year statutory adverse possession period, and finding no assertion of ownership or control by Plaintiffs during that period, I quiet title to the Property in Defendant," the ruling declares.
"I also deny Plaintiffs' Complaint for Ejectment," it says.
The ruling also states that Banks and Barrett testified at the trial that Banks' father had installed a saw mill on the property in the early 2000s and used the saw mill before he died in 2004. It says the couple also testified that they visited the property periodically over the years and never observed anyone else using the property, but they acknowledged they never placed a no-trespassing sign on the property or introduced themselves as the owner to any of their neighbors.
"There was no evidence that Plaintiffs used the Property as their own or sought to exclude Defendant from her use of the Property," Karsnitz says in his ruling. "I therefore give Defendant's testimony and other evidence more weight than that of Plaintiffs on this element," the ruling states.
Banks told the Blade that he and his husband, whose main residence is in Atlanta, may not be able to afford at this time the cost of appealing the ruling to the Delaware Supreme Court. But he said the couple hopes the loss of their property will serve as a warning to others who buy property in the Rehoboth Beach area.
"We are meeting with our trial attorney this week and hopefully he can provide some guidance," Banks said.
Rehoboth chef wins 'Holiday Baking Championship'
Dru Tevis works for SoDel Concepts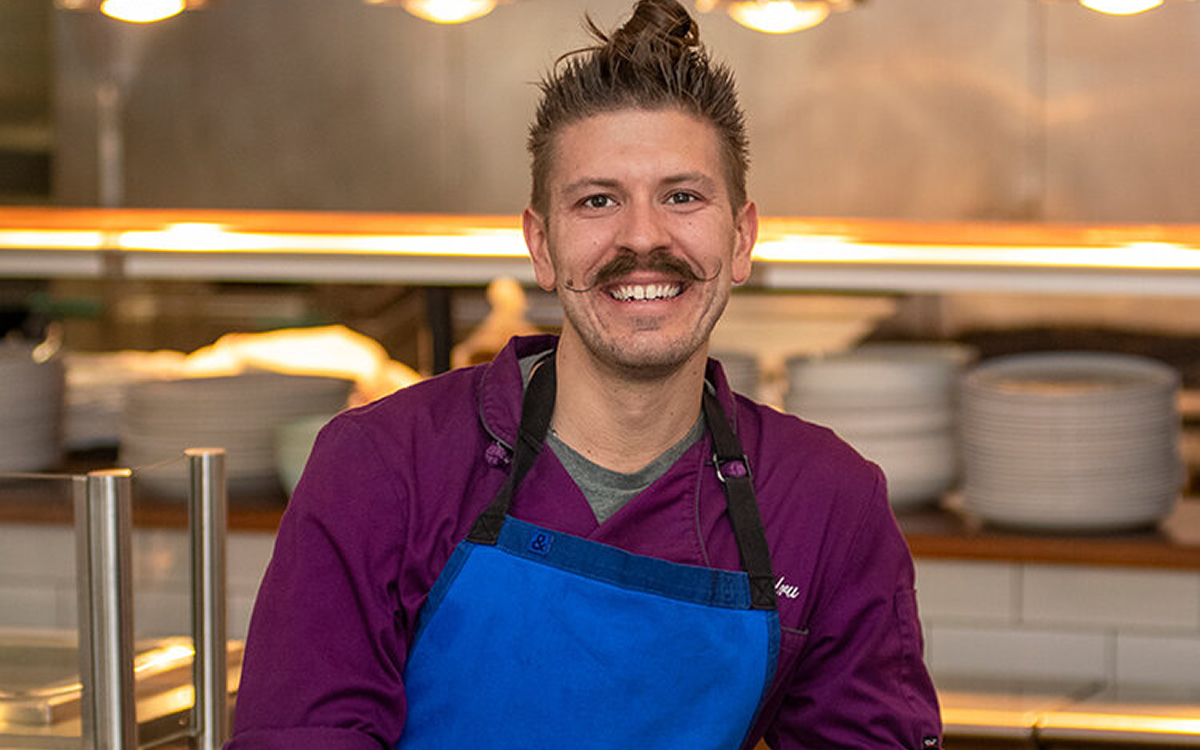 REHOBOTH BEACH, Del. — Well-known local pastry chef Dru Tevis won the Food Network's "Holiday Baking Championship" on Monday, taking home the competition show's $25,000 prize.
Tevis, who lives in Lewes, Del., with his husband, works as corporate pastry chef for SoDel Concepts, a group of local restaurants that includes Thompson Island.
Each episode of the hit Food Network show included two rounds of baking challenges judged by Duff Goldman of Charm City Cakes; Nancy Fuller, owner of Ginsberg's Foods; and Carla Hall from "Top Chef."
Tevis was the first pastry chef to win the title of Best Chef in the Delaware Today Best Of Awards, and was also named a Rising Star Chef by the Delaware Restaurant Association, according to his bio.
"I did this for myself, but I did it for SoDel and I did it for Delaware," Tevis recently told Delaware Today. "I really hope that I'm helping to make people all around the country think, 'Oh, maybe I should go to Delaware. Looks like there's some stuff going on there.'"
Sarah McBride re-elected in Del.
Democrat is first openly trans woman elected to a state senate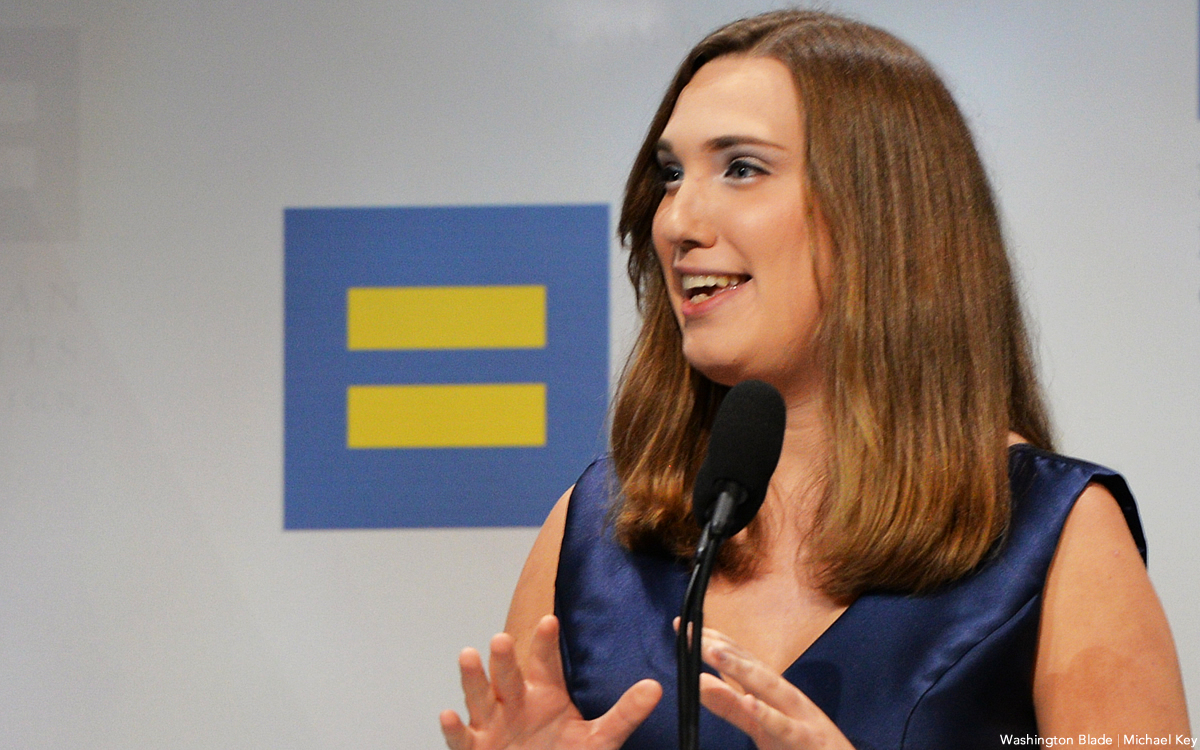 Delaware state Sen. Sarah McBride on Tuesday won re-election.
McBride, who represents District 2 in the Delaware Senate, in 2020 became the first openly transgender woman elected to a state senate.
Delaware ACLU creates guide for LGBTQ students
'Youth are coming out younger and younger and they need support'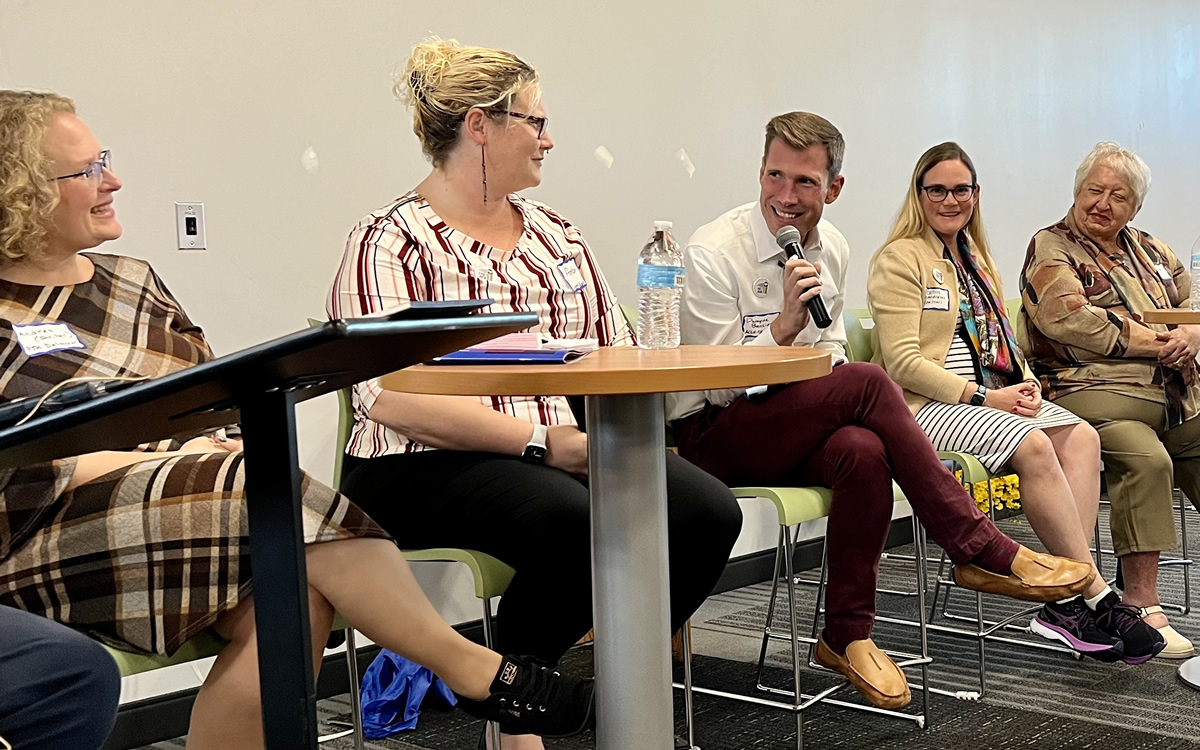 The American Civil Liberties Union of Delaware released an updated guide to First Amendment rights for LGBTQ students in public schools Nov. 1.
The "Know Your Rights!: A Guide to the First Amendment for LGBTQ+ Youth in Delaware" outlines federal and state laws with the goal of helping students and their families advocate for themselves, Delaware ACLU executive director Mike Brickner told the Washington Blade.
"We really want to make sure that the young person is informed about their rights, that their families are informed as well," Brickner said. "But also, that educators are informed and that's for those educators who want to be allies and advocates, but also for educators who may just not know the rules and not know what they're required to do."
The ACLU national office released a similar guide in 2021, though Brickner said the new guide localizes the information by including Delaware laws and resources. The guide is available as a hard copy and online as an interactive learning experience.
The organization held a kickoff event for the guide Nov. 1 at the Lewes Public Library. A panel of local LGBTQ community advocates and historians spoke to a crowd of more than 100 people virtually and in-person, according to Brickner.
"We can give a lot of information about what legal rights are, but we also want to provide the basic tools for people to become their own best advocate, and to really win over some of the hearts and minds in their local community," Brickner said.
Amber Lee, health and wellness coordinator for LGBTQ youth resource center CAMP Rehoboth, spoke on the panel at the event.
"I was very pleased to be a part of it. It was a great thing," Lee said. "The whole world needs to bring more recognition to youth, and that youth are coming out younger and younger and they need support, and we need to give them that support."