Washington Blade editor tells all in new book
Kevin Naff revisits 20 years in the battle for LGBTQ equality in tome that is part history lesson, part celebrity dish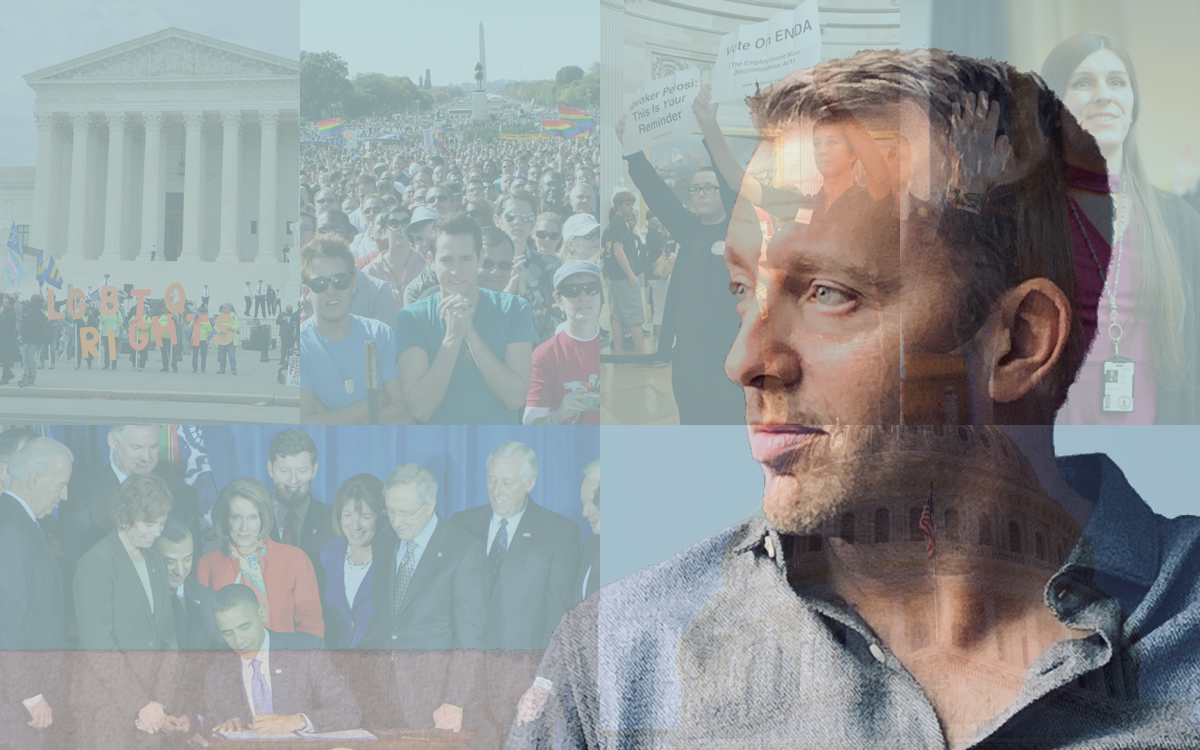 Washington Blade Editor Kevin Naff this week published his first book, "How We Won the War for LGBTQ Equality — And How Our Enemies Could Take It All Away."
The book commemorates Naff's 20 years editing the Blade and features two decades of his work updated with new insights and commentary, touching on everything from the fight for marriage equality and repeal of "Don't Ask, Don't Tell" to celebrity encounters and the outing of public figures.
It's part history lesson and part celebrity dish, available now at Amazon.com and kevinnaff.com.
The following is adapted from an interview between Rob Watson of Rated LGBT Radio and Naff. To listen to the full interview, visit blogtalkradio.com/ratedlgbtradio.
The two-decades long war in Afghanistan was the longest in U.S. history. Wars for civil rights have been much longer, and for many, nowhere near over. Ours for LGBTQ rights is a prime example.
While gains in our particular war have been many, and by historical standards, have come incredibly fast, they have now been fought by several generations.
Author and Washington Blade editor Kevin Naff highlights this perspective in his new book "How We Won the War for LGBTQ Equality."
"Two decades represents a mere blip in the arc of a civil rights struggle, yet in that span, the LGBTQ community in the United States went from legally second-class status to enjoying near full protection of federal law along with widespread societal acceptance and even full marriage rights," Naff writes.
He is aware that this look into our collective history represents a glimpse into a broader, and more painful fight, where many LGBTQ families lost their fights. "Not a week has gone by in my 20 years at the Blade that I didn't think of the generation of gay men before me who didn't live to see all of this progress," he writes. "They inspire me. I do this work for them. They did not die in vain. Not just the men who died, but the lesbians who cared for them when no one else would. They are not forgotten."
"This is not a dry history lesson type of book, but if you want to learn, the book does tell the marriage equality battle, 'Don't Ask Don't Tell,' and how a lot of our wins unfolded," Naff declared when he sat down with me on the Rated LGBT Radio podcast.
He's right. "How to Win" shares many of Naff's articles written as events were unfolding. Absorbing these as a modern reader, I found my deep desire to fight against anything less than full equality, and repression against our abilities to self-actualize, getting hungrier and hungrier.
For those wanting "shade and the truth," this book delivers, as it's filled with page-turning anecdotes to keep you glued and voracious right to the very end.
Like many of us, Naff was persecuted for being perceived as gay when he was a kid. "The walk home from school was particularly terrifying — I walked alone and my tormentors would often follow, hurling rocks and anti-gay slurs. Sometimes the fear was so intense that I would feign sick just to avoid a day of the torture," he writes. His youth was not a time when there was much sympathy, or help, for LGBTQ children. It was the time of do-it-yourself. "There was the day I finally snapped, in seventh grade, while being taunted by a kid in gym class. The insults and threats became too much and all the anger rushed out of me…I defended myself. And it felt good," Naff reveals. He acknowledges that his bullies "forced me to cultivate an inner strength."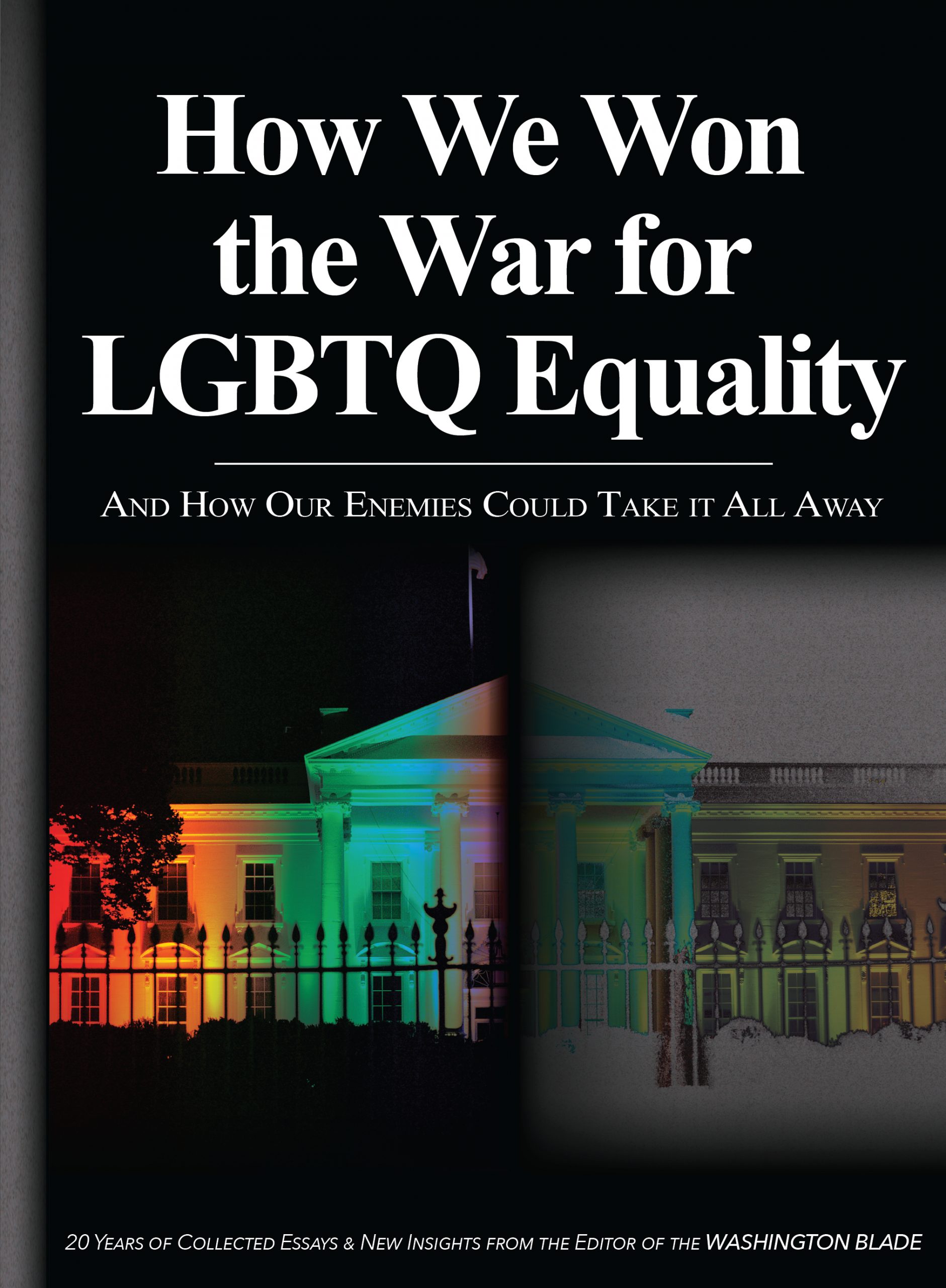 Years later, as a journalist and conscience for public progressives, Naff's unwillingness to back down, and passion to stand and fight, emerge time and time again in the book.
While he writes of contempt for George W. Bush's opportunistic use of same-sex marriage as a campaign wedge issue, Naff stepped up his fight to the next level when facing Maryland Gov. Martin O'Malley. O'Malley was a progressive who used LGBTQ goodwill and campaign muscle to get elected. When an appeals court rejected same-sex marriage, O'Malley went from champion to cad at light speed. He issued an offensive statement about Catholic sacraments and asserted his opposition to marriage equality.
So, Naff outed the governor's brother, Patrick. (That the brother was gay was a fact commonly known in social circles, but had not reached the media level previously).
The governor was mad, but Naff landed a one-on-one interview with O'Malley, and eventually a path to the governor flipping support on the issue.
Naff's unwillingness to allow LGBTQ people to be pushed around is not just with public figures who use us and then abandon us, people he calls "duplicitous allies," but he feels no hesitancy in confronting Hollywood icons and their cults, as John Travolta found out.
Naff went viral with a piece in 2007 when he wrote a blog post criticizing the casting of a potentially closeted and indoctrinated Scientologist John Travolta, as the Divine-inspired drag role in John Waters' musical version of "Hairspray."
That post "generated the most attention and traffic of anything I've written," Naff says. "My blog post encouraged gay fans to boycott the new film because its star, John Travolta, was Scientology's No. 2 spokesperson and his cult was known to engage in reparative therapy, the debunked practice of changing one's sexual orientation."
Mainstream gossip media declared that "the gays were boycotting Hairspray." Soon Naff found himself inundated with death threats, and being summoned by both Fox News and the Church of Scientology itself.
Naff agreed to a face off with Fox's Bill O'Reilly whose friendly off-air persona turned rabid in front of the cameras. When Naff pointed out that he was comparing gay people to drug addicts, O'Reilly snarled, "Don't be a wise guy, Mr. Naff."
Naff's biggest sin, according to the Church of Scientology, was referring to it as a "cult." To prove that they weren't, the president of the D.C. church invited Naff for a meeting. Upon arrival at the Scientology mansion in Dupont Circle, the church president gave Naff a tour, which included an "immaculate first-floor formal office." After inquiring whose office it was, Naff was told that it was "Mr. Hubbard's office" and that every church location had one. Scientology founder L. Ron Hubbard had been dead for 21 years at that point.
"Cult!" Naff and I exclaimed in unison as he told me the story.
As editor of the Washington Blade, Naff is an established invitee to the journalistic event of each season: The White House Correspondents' Association Dinner. He writes about his dates he has taken each year from the heavenly (Judith Light) to the disastrous (Kathy Griffin). The latter made a point to scream expletives at Trump administration officials in attendance.
While Naff could appreciate the sentiment, Griffin left D.C. the next day, while he, the in-town professional, had to face all of her targets.
Laverne Cox was also a standout date. She accompanied Naff the night after Caitlyn Jenner's televised coming out interview aired. "If one more reporter asks me about fucking Caitlyn Jenner, I'm going to lose it," Naff reports Cox confiding. His story about Laverne Cox was not so much about Jenner, however, but reads like something out of "Oceans 8."
Unlike the movie, Naff's evening did not feature a planned jewel heist, nor were Sandra Bullock and Cate Blanchett anywhere in sight, but it did feature a pricey borrowed diamond bracelet that went missing off of Cox's wrist. She feared the jeweler would accuse her of theft. The dilemma ultimately had one of the most famous transgender actresses of all time, and the editor of the nation's oldest LGBTQ publication frantically crawling under banquet tables surrounded by the Washington elite and press corps.
Cox finally found the bauble at 4 a.m., deep at the bottom of her purse.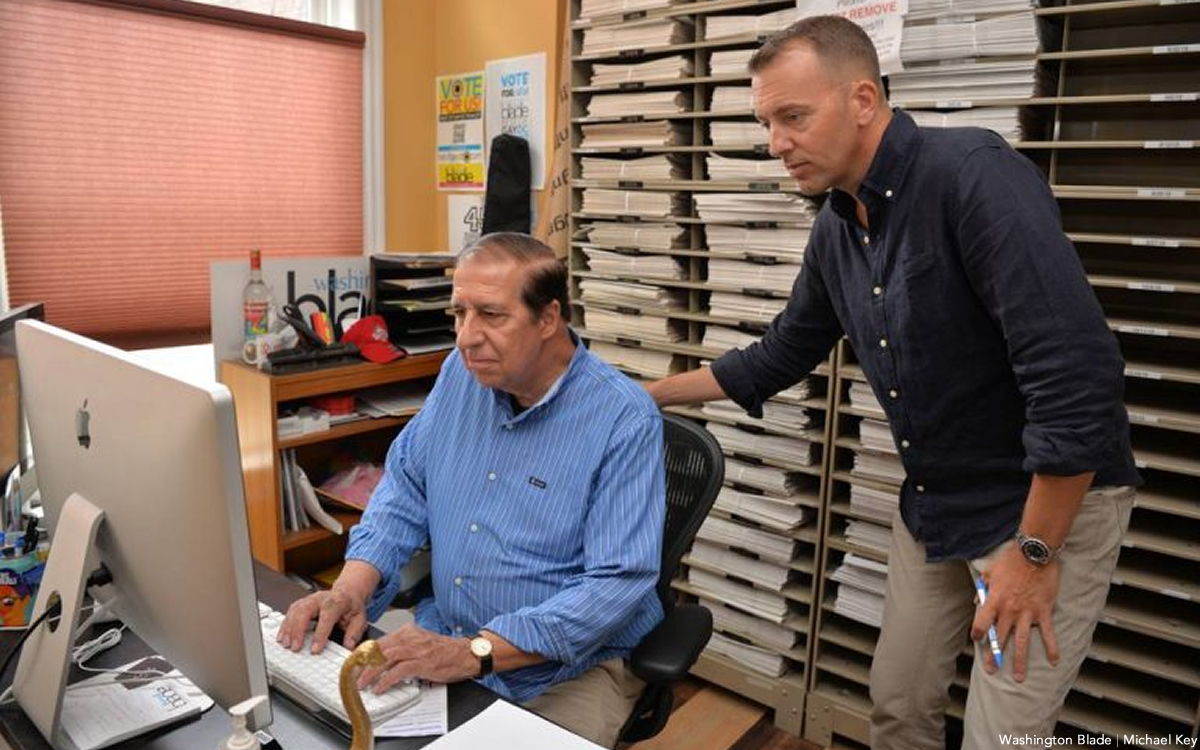 "How We Won" covers the arc of LGBTQ history over two crucial decades and hits on topics from bullying of youth, the "ex-gay" movement, the military, religion, police, and, of course, marriage equality. Besides his adventures with cults chasing him down, A-lister dates and angry governors, Naff also shares poignant emotional moments of his own.
One came in shocking fashion when he arrived to the Washington Blade offices one morning to find two men from the Blade's then-parent company. They were there to shut the place down after a Chapter 7 bankruptcy filing.
Naff retreated to his office, scrambling to think out the next move. The Blade staff resolved to not give up and successfully put out a slim newssheet for a few months until they could recover the Blade's assets from the bankruptcy court and keep the legacy alive.
One of the great ironies of the LGBTQ movement is that many people who have fought for progress are not the ones who live to enjoy all the gains. They win the battles but leave the new world for others to fully enjoy.
Naff is one of those pioneers. After an adult life fighting for LGBTQ people to exercise the right to marry our loves in a fully public, accepting way, challenging all who might deny a same-sex couple service, Naff had a life-changing revelation that made him choose to walk away from a huge wedding event for himself.
Months before his own wedding, he was in a serious automobile accident. He called his fiancé and pitched the idea of a small ceremony on the beach, followed by a gay cruise together around Asia. "Something happens when you are faced with a life-or-death kind of moment. It changes what's important. It changes your perspective," he tells me.
Naff started out his writing career as a 10-year-old writing to the Washington Post as a pissed-off Baltimore Orioles fan protesting the Major League Baseball strike of 1981. "I am STILL a pissed off Baltimore Orioles fan," he says. From day one, he found his knack for observation and his gift for pointed communication. Those are the same qualities he brings to his participation in, and presentation of, our LGBTQ historic trek to equality victory.
In "How We Won," he tells an unvarnished story, as he saw it, as he wrote about it, and continues to tell it, at the helm of the Washington Blade. He tells of the right-wing figures he confronted and continues to confront. He thinks of the term "outing" as an archaic term. Today, it is simply "truth-telling" of those in the public eye. As much as the title of his book implies a "win" and completion, I am confident that the 10-year-old pissed-off Baltimore Orioles fan within is not done.
Naff's subtitle, after all, is "And How Our Enemies Could Take it All Away."
A post-war recap for Kevin Naff might have been best expressed by the fictional Mr. Incredible when he said, "No matter how many times you save the world, it always manages to get back in jeopardy again. Sometimes I just want it to stay saved!"
As homophobic, transphobic Republican legislation sweeps the country, it is clear, we are not done and a new chapter in the war has begun. At the end of "The Incredibles," continuing the allegory, after a family of progressives have saved the world, a huge noisy crew disrupts it (symbolic of the MAGA wave). Out pops the Under-Miner who declares, "Behold, The Under-Miner! I am always beneath you, but NOTHING is beneath me! (As it seems so for the GOP.) I hereby declare war on peace and happiness! Soon all will tremble before me!"
The music swells, and the family of authentic-selves look at each other with a smirk, opening their shirts to reveal that they are Incredibles. They know that this time, like last time, they will not be defeated.
So stands Kevin Naff, looking back and looking forward, with his band of Incredibles, LGBTQ journalists worldwide, and the rest of us, ready to fight the fight again.
As we prepare for the new battles ahead, the principles of "How We Won" will be our tools for ultimate victory: be visible, be assertive, confront lies and injustice, reinvent, rebirth and in the end, hold our personal loves sacred.
Kevin Naff and Mr. Incredible would stand for nothing less. Neither should you.
Tragedy and comedy intertwined in witty 'Quietly Hostile'
Irby's fourth essay collection addresses pandemic, TV writing career, more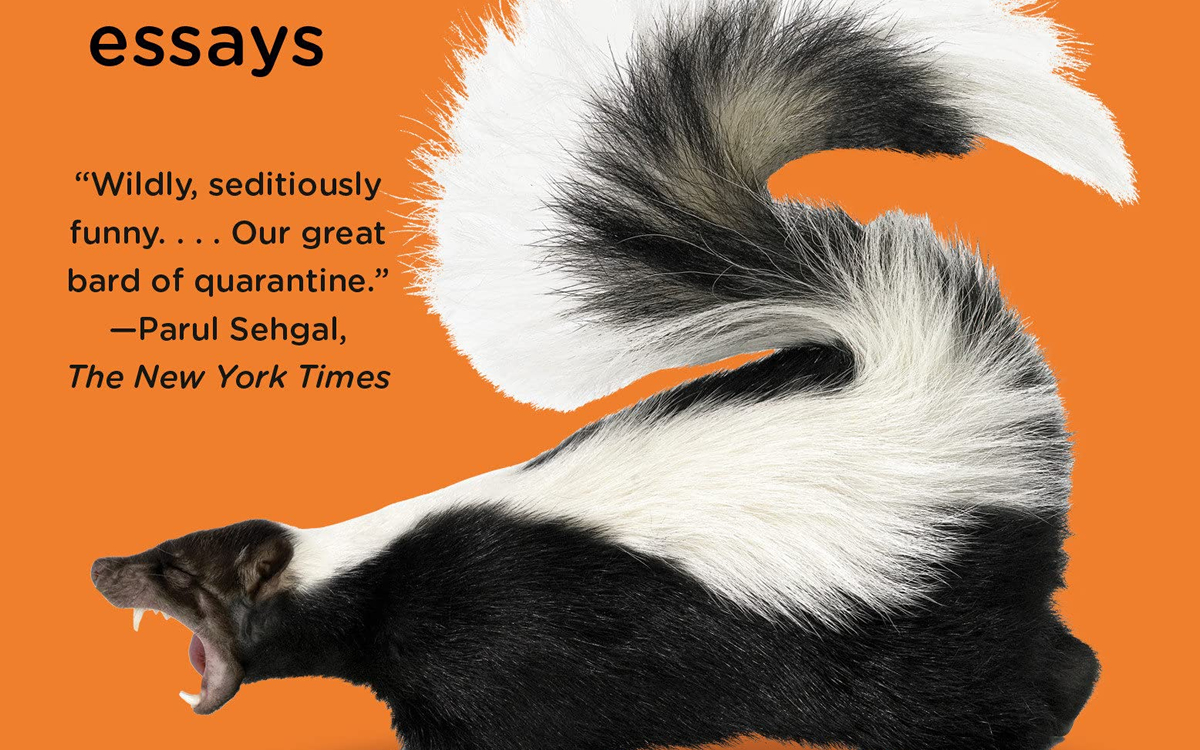 'Quietly Hostile: Essays'
By Samantha Irby
c.2023, Vintage
$17/304 pages
You know from the get-go that "Quietly Hostile," essayist, television writer and humorist Samantha Irby's fourth essay collection, is filled to the brim with the author's mordant wit, cynicism and empathy. Who else but Irby, 43, who has struggled with depression, would write: "This book is dedicated to Zoloft"?
There are zillions of essay collections. But few are as memorable, poignant, funny (sometimes grossly, in a good way) and heart-filled (a term Irby might hate) as "Quietly Hostile"

This long-awaited collection is filled with what Irby would call "good shit": from hilarious descriptions of her bad dog in doggie day care to bits about, literally, shit, (that will gross you out, but reduce your shame about pooping).
Irby, who is Black and bisexual, grew up in poverty in Evanston, Ill. Her parents died when she was 18 (her mother from multiple sclerosis; her father, who gambled, likely, suffered from post traumatic stress disorder).
At the age of nine, Irby's mother's MS went out of remission. While still a child, she was called upon to care for her Mom.
"When I was an actual kid growing up on welfare with a sick mom and expired Tuna Helper from the dollar store, the future and its infinite possibilities stretched before me like a sumptuous buffet I couldn't afford to go to," Irby writes.
There is a backdrop of pain, sadness and, sometimes, anger to much of Irby's humor. But self-pity and rage don't consume the book.
Irby, the author of "Meaty," "We Are Never Meeting in Real Life" and "Wow, No Thank You," knows that the cliche is true: tragedy and comedy often are often intertwined.
It's fun to learn in "Quietly Hostile" that Irby, who was a writer for the popular TV shows "Shrill" and "Tuca & Bertie," is as much a fan as the rest of us of the TV shows she loves.
In 1998, Irby couldn't afford cable or HBO. She had to wait to watch the "City" until it came out on VHS. "The show reflected nothing of my life," she writes, "but provided something of a road map for my future…" she writes.
In a future, she wouldn't have dreamed of then, she grew up to become a writer on "And Just Like That," the "Sex and the City" reboot. (She's a writer on season two of "And Just Like That" which premieres on June 22 on Max.)
Irby was stunned when Michael Patrick King of "And Just Like That" asked her to write for the show. "I was like … Are you allowed to work on a show like this if you only wear nine-dollar T-shirts," she writes, "and have no idea how many Brooklyns there are."
"During my interview," Irby jokes, "I said, 'Can I give Carrie diarrhea?' and I was hired immediately."
Even ardent "Sex and the City" aficionados may find too much of SATC in "Quietly Hostile."
No worries: Irby who speaks of herself as being "fat" and "sick" (she has arthritis and Crohn's disease), riffs on many things in "Quietly Hostile." Irby turns her sharp wit on everything from what it's like to run for a public toilet when you have diarrhea to why she's a David Matthew's fan girl to her love for (approaching addiction to) Diet Coke to the "last normal day" before the pandemic to the "food fights" that are a part of the most loving marriages.
Grab a Diet Coke (or libation of your choice), tell your bad dog to quit barking and enjoy "Quietly Hostile."
The Blade may receive commissions from qualifying purchases made via this post.
'Harley Quinn: Ravenous' a dark Gotham novel with a feminist warrior
New book awash in crazy action, humor, and superheroes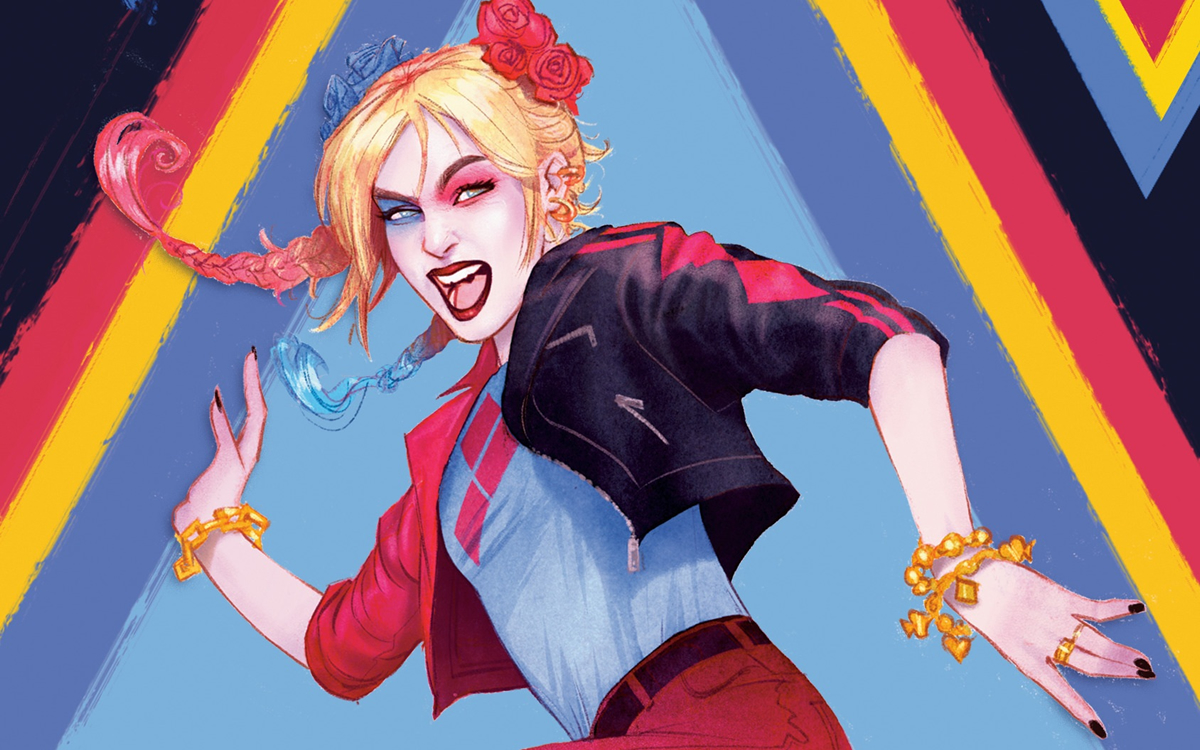 'Harley Quinn: Ravenous'
By Rachael Allen
c.2023, Random House
$19.99/349 pages
Forget about it.
Put it out of your mind; don't worry about it. It's likely nothing, so let it rest. Let it go and don't be afraid because, as in the new book "Harley Quinn: Ravenous" by Rachael Allen, fear is how they make you scream.

Being a first-year intern at Gotham University was going to be the best.
Having completed the university's gap-year program last year, Harleen Quinzel was practically bouncing. She'd decided on research, possibly psychology, as a career and first year program included mentorship and a chance to study some of Gotham's worst, most notorious criminal minds. The Joker, Two-Face, King Shark, Mr. Freeze, she could be assigned to any one of them at Arkham Asylum.
First year was also going to be a bit of a relief.
Sure, she'd still have to put up with classmates like the jerk who kept asking if she was "straight now" (nope, still bi, today, tomorrow, last week) and she'd have to try to fit in, which was hard to do after what happened at the end of last year. Then, some of Harleen's friends were attacked with a fear spray that made them scream and scream, and her best friend died from it. There was gossip but Harleen had her research to enjoy, she loved her mentor, and she was fascinated by Talia al Ghul, who'd tried to assassinate Gotham's mayor. Talia was a great study-subject – even though Harleen wasn't technically supposed to ever speak to her.
Until Talia said that she knew who made the fear spray. She needed information for information, tit for tat, and she hinted that she knew the truth about Straw Man, who was rumored to haunt Arkham and who had a hand in the fear spray, so…
So then Harleen woke up in the hospital, the victim of a bad accident and amnesia. But was it an accident? Were this guy, Win, and the adorable Ivy trustworthy? And the escape of Gotham City's worst, most violent criminals — was Harleen at fault?
Let's say a movie theater mushed its film to a pulp and made a novel from the leftover cells. Or they used the mush to paint a Ben-Dot artwork panel, but in words. That's kinda how you could think of this book. As a part of the "DC Icons" franchise, "Harley Quinn: Ravenous" almost screams graphic novel or comic book.
So what's the problem?
Nothing, as long as you know that before you pick it up because that's the sort of feel you'll get in what only looks like a regular novel. Nothing, if you relish a story that starts with action and peppers it with chaos before dropping readers into a land of dark monsters and crime. Nothing at all, if you've read author Rachael Allen's novel-before-this-one – otherwise, you'll be awash in humor, feminism, superheroes, and scrambling to find your footing. Be warned.
Overall, if you love a funny, crazy-paced dark-Gotham novel with a feminist warrior, you'll devour "Harley Quinn: Ravenous." As for a bookmark…? Nah, forget about it.
The Blade may receive commissions from qualifying purchases made via this post.
When artists we love behave badly
New book 'Monsters' explores this common fan dilemma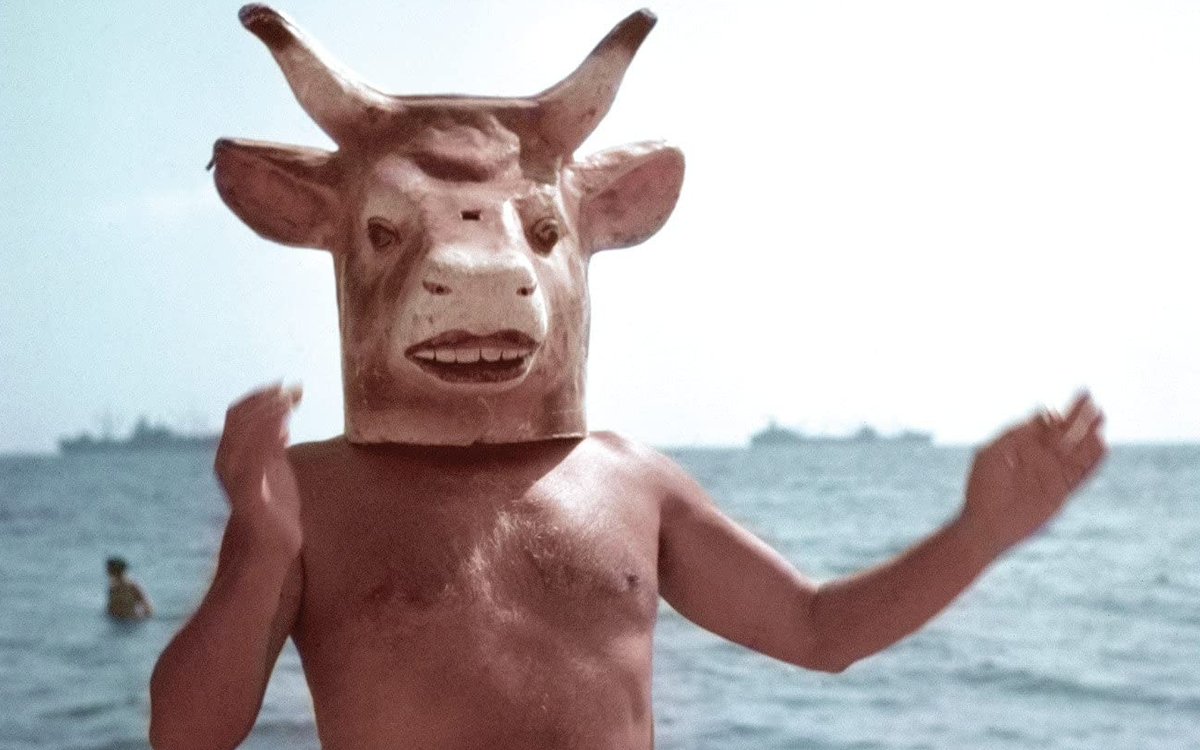 'Monsters: A Fan's Dilemma'
By Claire Dederer
c.2023, Alfred A. Knopf
$28/288 pages
Recently, I listened to an audio version of "The Sorcerer's Stone," the first of J.K. Rowling's "Harry Potter" series. I cheered when Rowling said Dumbledore is gay.
Yet, I wondered, should I read the Potter books (no matter how much I love them) when Rowling has made hurtful remarks about trans people?
That is the question many fans ask today: What do we do when artists make art we love, but behave badly?
"Monsters: A Fan's Dilemma," by memoirist and critic Claire Dederer delves into this  vexing question.

This perplexing query has no "right" answer that works for everyone. Yet, if you enjoy art, you're likely to keep wrestling with it.
A book delving into this conundrum could be as outdated as the last news cycle. The cancel culture debate has engulfed social media for eons.
Yet, Dederer's meditation on the relationship between art and its fans is provocative and entertaining. Reading "Monsters: A Fan's Dilemma" is like downing two, three, maybe four espressos after a couple of cups of strong coffee.
One minute, you may feel that Dederer has it exactly right. The next moment, you might wonder what planet she's on.
I applauded Dederer when she wrote, "There is not some correct answer…The way you consume art doesn't make you a bad person, or a good one."
But I wanted to throw the book across the room as I read that Dederer preferred Monty Python over queer comedian, writer, and actor Hannah Gadsby. "Listen, I'd rather watch the Pythons than Gadsby any day of the week," Dederer writes.
To be fair, Dederer opines about Monty Python to make a point about the "monster" of exclusion. "None of these guys has the bandwidth," she writes about Monty Python, "to even entertain the idea that a woman's or person of color's point of view might be just as 'normal' as theirs, just as central."
Dederer, the author of two critically acclaimed memoirs "Love and Trouble: A Midlife Reckoning" and "Poser: My Life in Twenty-Three Yoga Poses," struggles, as a fan and critic, with many types of monsters.
Dederer, who started out as a movie critic, began grappling with monsters in 2014. Then, "I found myself locked in a lonely–okay, imaginary–battle with an appalling genius," she writes.
The "appalling genius" was filmmaker Roman Polanski, who, Dederer reports, raped a 13-year-old. Despite her knowledge of Polanski's crime, "I was still able to consume his work," Dederer writes, "[though] he was the object of boycotts and lawsuits and outrage."
Her gallery of monsters contains the usual hetero male suspects from Bill Cosby to Woody Allen. Dederer deplores Allen's behavior, but considers "Annie Hall" to be the greatest 20th century film comedy. She finds "Manhattan" unwatchable because Allen's character dates a high school girl, but considers "Annie Hall" to be better than "Bringing Up Baby." (Mea culpa: I love "Annie Hall." But, better than "Baby?)
For Dederer, monsters aren't only male or hetero. She wonders, for instance, if the brilliant poet Sylvia Plath, was a monster because she abandoned her children for her art.
Dederer muses about the actor Kevin Spacey (who will be on trial in June for alleged sexual assault in the United Kingdom), Michael Jackson, and J. K. Rowling.
"One of the great problems faced by audiences is named the Past," Dederer writes, "The past is a vast terrible place where they didn't know better."
'But, Dederer reminds us: sometimes they did.Queer writer Virginia Woolf (author of the luminous "Mrs. Dalloway" and the gender-bending "Orlando") is a god to many queers. Yet, Dederer reports, Woolf, though married to Leonard Woolf, who was Jewish, made flippant anti-Semitic remarks in her diaries. You could say Woolf was just "joking" as people in her time did. Yet, Dederer reminds us, gay author E.M. Forster wrote in a 1939 essay, "…antisemitism is now the most shocking of all things."
I wish Dederer, who writes of racism and sexism in art, had written about the homophobia in art (in the past and present). I'd have loved it if she'd mused on the brilliant queer, anti-Semitic, racist writer Patricia Highsmith who gave us the "Talented Mr. Ripley."
I'd liked to have seen some mention of Islamophobia, ableism and racism against Asian-Americans and indigenous people in art in "Monsters."
Despite these quibbles, "Monsters: A Fan's Dilemma" is a fascinating book. There's no calculator (as Dederer wishes there was) to tell us whether we should go with the art we love or renounce the work of the artist whose behavior we deplore. But, Dederer turns this dilemma into an exhilarating adventure.
The Blade may receive commissions from qualifying purchases made via this post.