Federal court: No misgendering transgender students on religious grounds
7th Circuit judge issued ruling in Ind. case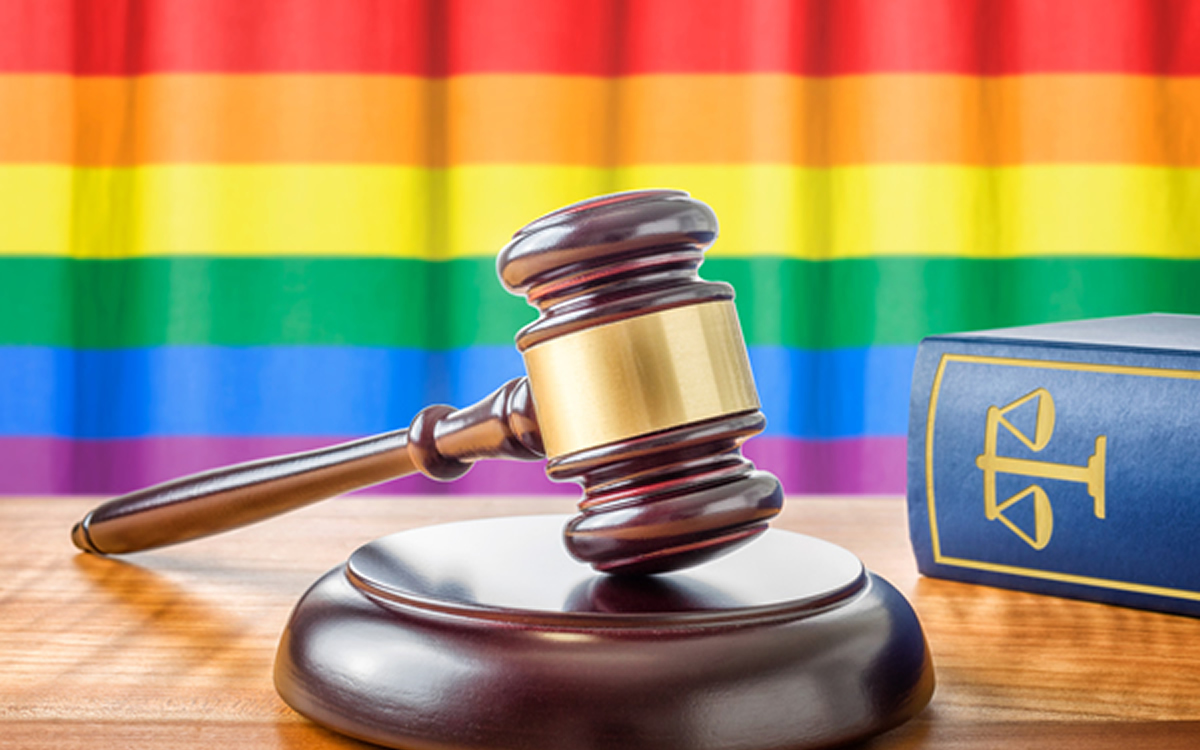 The 7th U.S. Circuit Court of Appeals ruled Friday that a public school teacher does not have the right to misgender a transgender student simply because they're trans. The court found a religious accommodation could not justify the "harm to students and disruption to the learning environment."
The 3-judge circuit court panel upheld a Jan. 8, 2020, ruling by U.S. District Court Judge Jane Magnus-Stinson from the U.S. District Court for the Southern District of Indiana.
The case on behalf of John Kluge, who worked at Brownsburg High School in Brownsburg, Ind., as a music and orchestra teacher from 2014 until May 2018, was brought by the anti-LGBTQ legal group Alliance Defending Freedom, which self labels as a conservative Christian legal advocacy group, but the Southern Poverty Law Center first listed as an anti-LGBTQ hate group in 2016.
WISH in Indianapolis had reported that in court documents Brownsburg faculty during meetings in early 2017 began talking about trans students and "how teachers can encourage and support them." After that, faculty and staff approached the high school's principal for direction on how to address trans students.
In May 2017, Kluge and three other teachers presented the principal with a signed letter expressing religious objections to "transgenderism," asking that faculty and staff not be required to refer to trans students by their preferred pronouns. In the letter, they also said they did not want trans students to be allowed to use the restrooms or locker rooms of their choice.
Later in that May, the Brownsburg Community School Corporation district adopted a policy that required all staff to refer to students by their chosen name listed in the school records. According to court documents, "students could change their first names in PowerSchool if they presented a letter from a parent and a letter from a healthcare professional regarding the need for a name change."
The policy also allowed trans students to use restrooms of their choice and dress according to the gender with which they identified.
Kluge refused and was told by the high school's principal that there were only three options: Follow the policy; resign; or be suspended, pending termination. He refused to follow the policy or resign, so he was suspended.
Kluge then compromised and presented district officials with two requested accommodations: First, that he be allowed to refer to all students by their last names only, "like a gym coach;" and second, that he not be responsible for handing out gender specific orchestra uniforms to students. He would treat the class like an "orchestra team" he proposed.
According to the court documents, He agreed that, if a student asked him why he was using last names only, he would not mention his religious objections to using trans students' first names and would explain, "I'm using last names only because we're a team, we're an orchestra team, just like a sports coach says, hey, Smith, hey, Jones. We are one orchestra team working towards a common goal."
School officials began to receive complaints from the Brownsburg High School Equality Alliance students and parents that Kluge was referring to them by their last names only, was a practice they found insulting and disrespectful.
In addition to the complaints of the school's LGBTQ students, a student who was not in the Equality Alliance but was in Kluge's orchestra class and who did not identify as LGBTQ, told school administrators that Kluge's use of last names made him feel incredibly uncomfortable. The student described Kluge's practice as very awkward because the student was fairly certain that all the students knew why Kluge had switched to using last names, and that it made the trans students in the orchestra class stand out. The student felt bad for the trans students, and shared with that other students felt this way as well.
The principal met with Kluge in December 2017 and told him using last names only was "creating tension in the students and faculty" and told him it might be good for him to resign at the end of the year.
On Jan. 22, 2018, administrators presented the faculty with a document titled "Transgender Questions." The document provided policies and guidance for faculty in a question/answer format regarding issues relevant to trans students. Among the questions posed and answers given were the following:
Are we allowed to use the student's last name only?
We have agreed to this for the 2017–2018 school year, but moving forward it is our expectation the student will be called by the first name listed in PowerSchool.
How do teachers break from their personal biases and beliefs so that we can best serve our students?
We know this is a difficult topic for some staff members, however, when you work in a public school, you sign up to follow the law and the policies/practices of that organization and that might mean following practices that are different than your beliefs
What feedback and information has been received from transgender students?
They appreciate teachers who are accepting and supporting of them. They feel dehumanized by teachers they perceive as not being accepting or who continue to use the wrong pronouns or names. Non-transgender students in classrooms with transgender students have stated
they feel uncomfortable in classrooms where teachers are not accepting. For example, teachers that call students by their last name, don't use correct pronouns, don't speak to the studentor acknowledge them, etc.
According to WISH, Kluge responded to the document by asking if he would still be allowed to call the students by their last names only.
In a February meeting, administrators told Kluge he would no longer be allowed to continue that practice, saying the "accommodation was not reasonable." They went on to discuss whether Kluge would finish the school year or resign mid-year and offered to let him submit his resignation and not process it or tell anyone about it until the end of the school year. Kluge told the court the explanation of the resignation process led him to believe he could turn in a "conditional resignation" that he could later withdraw.
In March, Kluge was once again given the same options: follow the name policy and keep working for the district, resign or be terminated. He was told if he didn't submit his resignation by May 1, the district would begin the termination process.
On April 30, Kluge emailed the human resources director with a formal resignation and asked that it not be shared with anyone until May 29. In the letter, he said he was resigning because of the district's name policy and the loss of his accommodation.
By late May Kluge then attempted to withdraw his resignation and accused the district of discrimination based on his religious beliefs. At a June 11, 2018, school board meeting, he asked the board members to not to accept his resignation, and then there was a contentious public comments session as members of the community spoke both for and against his termination. The board approved his resignation.
Not long after he filed suit.
Magnus-Stinson in her ruling noted: Kluge v. Brownsburg Cmty. Sch. Corp., 432 F. Supp. 3d 823, 851 (S.D. Ind. 2020) ("The policy controlled the way in which Mr. Kluge addressed individual students during the course of his employment, but did not otherwise affect his ability to exercise his religion in the remainder of his life. Accordingly, to the extent that the Policy limited his religious exercise, the limitation was not so significant as to render the entire idea of free exercise of religion meaningless, because Mr. Kluge remained free to exercise his religious beliefs at other times and in other places.")
Magnus-Stinson also concluded that a public school corporation "has an obligation to meet the needs of all of its students, not just a majority of students or the students that were unaware of or unbothered by Mr. Kluge's practice of using last names only."
Friday's appellate court decision is likely to be appealed to the U.S. Supreme Court.
Seventh Circuit ruling upholding U.S. District Court Judge Jane Magnus-Stinson's ruling:
DOJ to ask Supreme Court to halt courts' mifepristone restrictions
Texas judge, 5th Circuit ruled against abortion drug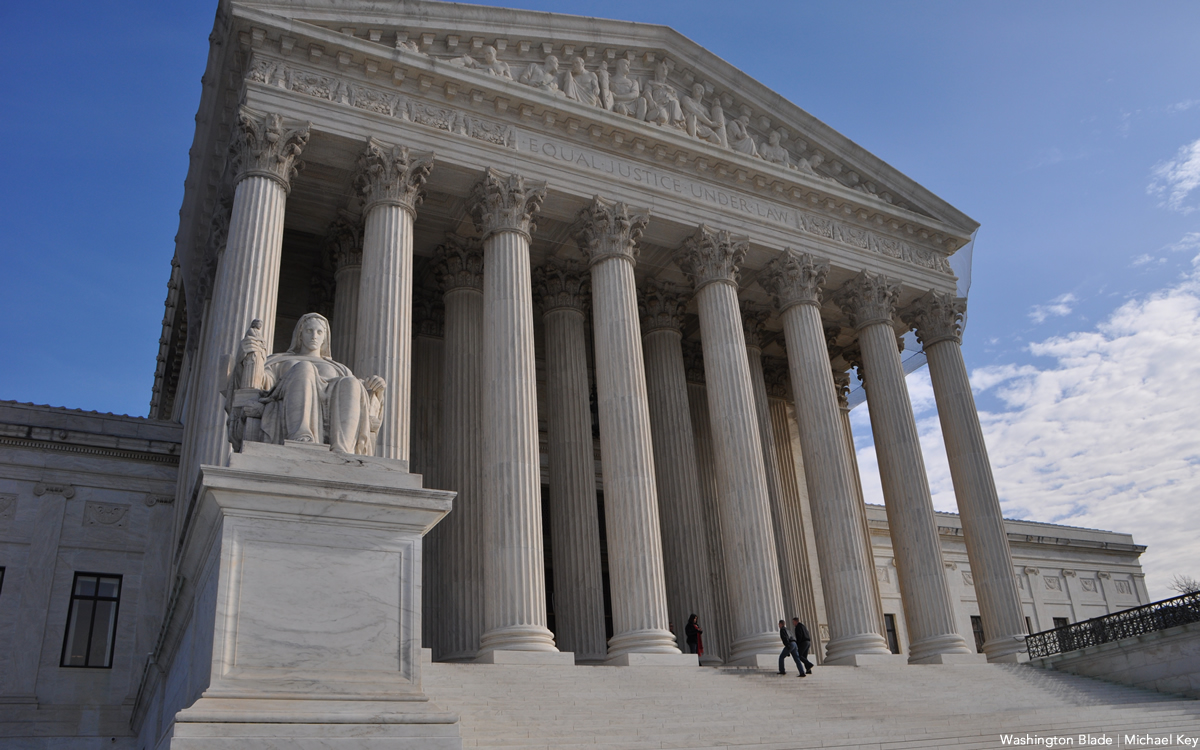 The Justice Department is expected to ask the U.S. Supreme Court to halt a pair of rulings by a federal court in Texas and a federal appellate court in New Orleans that would restrict the sale and distribution of the abortion pill mifepristone.
Last week, Judge Matthew Kacsmaryk of the U.S. District Court for the Northern District of Texas issued a stay of the U.S. Food and Drug Administration's approval of the drug 23 years ago, effectively barring its sale and distribution nationwide.
The 5th U.S. Court of Appeals ruled late Wednesday night that access to the drug would not be prohibited pending the outcome of litigation in the case, Alliance for Hippocratic Medicine v. FDA.
However, in the meantime the appellate court preserved other restrictions on mifepristone from Kacsmaryk's ruling including the prohibition of distributing the medicine by mail or prescribing its FDA approved generic equivalent and requiring that it be prescribed only after three in-person visits with a healthcare provider, and only up to seven weeks of pregnancy.
"The Justice Department strongly disagrees with the 5th Circuit's decision in Alliance for Hippocratic Medicine v. FDA to deny in part our request for a stay pending appeal," U.S. Attorney General Merrick Garland said in a statement on Thursday.
"We will be seeking emergency relief from the Supreme Court to defend the FDA's scientific judgment and protect Americans' access to safe and effective reproductive care," Garland said.
"We are going to continue to fight in the courts, we believe the law is on our side, and we will prevail," White House Press Secretary Karine Jean-Pierre told reporters early Thursday during President Joe Biden's trip to Ireland.
The Supreme Court typically acts on such requests in a matter of days, often without explanation.
Federal appeals court preserves access to abortion drug
The Court also set tighter rules for accessing mifepristone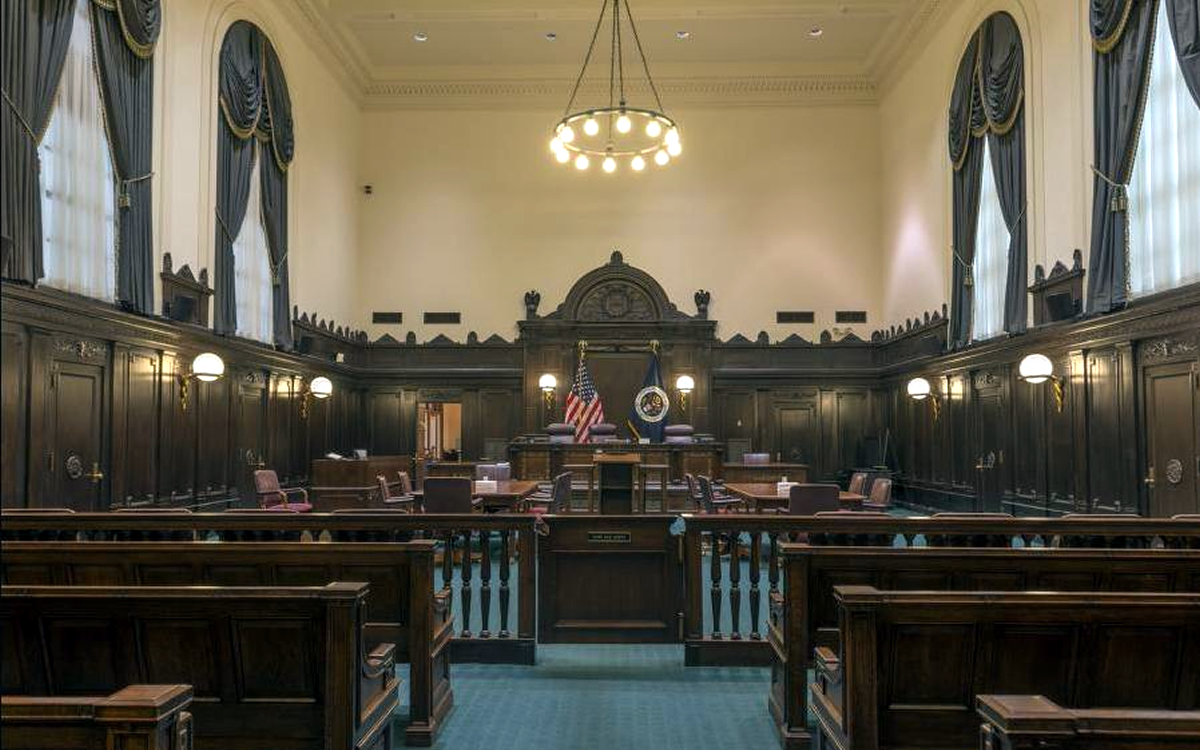 A three judge panel of the 5th U.S. Circuit Court of Appeals issued a ruling Wednesday just before midnight in New Orleans that has preserved access to the abortion drug mifepristone.
In a 2-1 vote the panel blocked the lower court ruling by Judge Matthew Kacsmaryk of the U.S. District Court for the Northern District of Texas for now, but set tighter rules that would allow the drug only to be dispensed up to seven weeks into pregnancy, not 10, and not by mail.
In his ruling in Alliance for Hippocratic Medicine v. FDA, Kacsmaryk had issued a stay on the Food and Drug Administration's conclusion that mifepristone, which is used in combination with a second drug, misoprostol, is safe and effective, a finding the agency reached in 2000 that has since been buttressed by more than two decades of clinical evidence. Kacsmaryk's ruling had been on pause for a week to allow the U.S. Justice Department to file the appeal with the 5th Circuit Court.
U.S. Attorney General Merrick Garland immediately ordered the Justice Department to appeal and seek a stay (of Kacsmaryk's stay) pending the outcome of additional litigation. On Monday the Department asked the U.S. Court of Appeals for the Fifth Circuit to halt implementation of the ruling.
The Associated Press reported that under the appeals court order, the FDA's initial approval of mifepristone in 2000 is allowed to remain in effect. But changes made by the FDA since 2016 relaxing the rules for prescribing and dispensing mifepristone would be placed on hold.
Those include extending the period of pregnancy when the drug can be used and also allowing it to be dispensed by mail, without any need to visit a doctor's office.
The AP also reported that the two 5th Circuit judges who voted to tighten restrictions, Kurt Engelhardt and Andrew Oldham, are both appointees of former President Donald Trump. The third judge, Catharina Haynes, is an appointee of former President George W. Bush.
Haynes said she would have put the lower court ruling on hold entirely temporarily to allow oral arguments in the case.
The decision by the 5th Circuit's 3 judge panel can still be appealed to the U.S. Supreme Court.
Judge's nationwide abortion pill ban 'could open the floodgates'
Medicines for gay, bi, and trans Americans could be next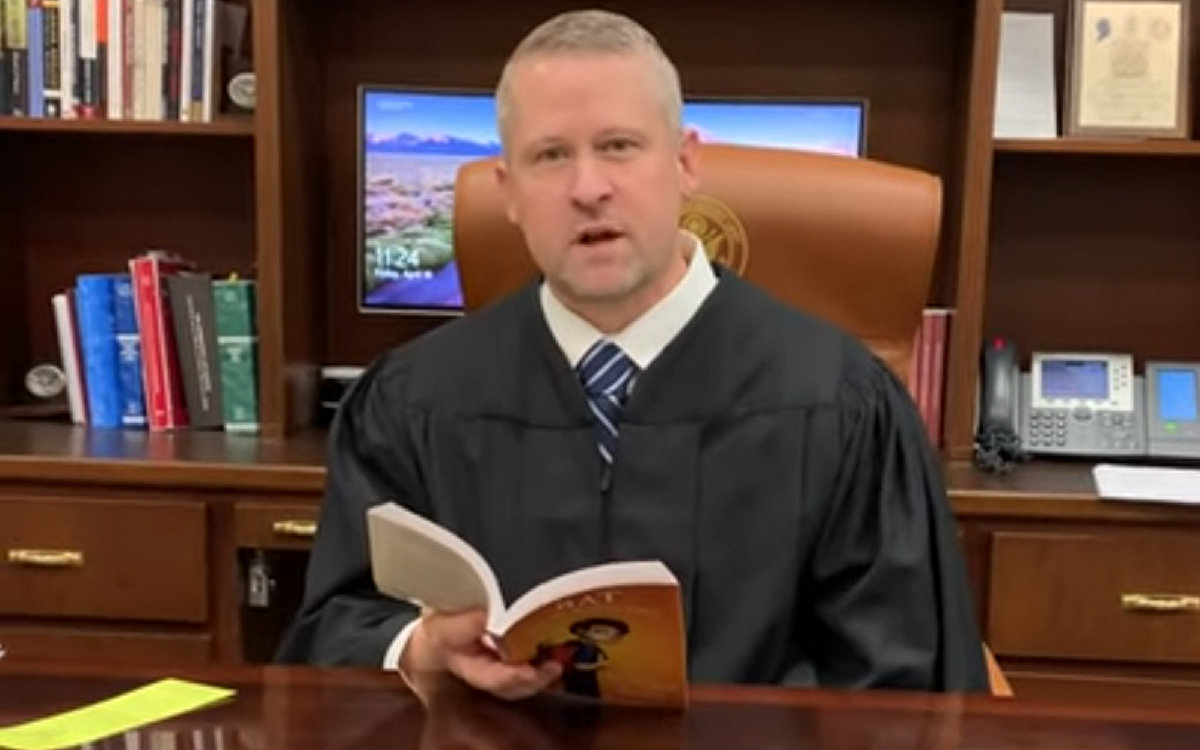 White House Press Secretary Karine Jean-Pierre told reporters on Monday that last week's decision by a Texas court to ban the nationwide sale and distribution of the abortion pill mifepristone "could open the floodgates for other medications to be targeted and denied to people who need them."
Following that ruling by Judge Matthew Kacsmaryk of the U.S. District Court for the Northern District of Texas, American Medical Association President Jack Resneck raised similar concerns in a statement warning that "upending longstanding drug regulatory decisions by the U.S. Food and Drug Administration (FDA)" would position "other drugs at risk of being subject to similar efforts."
"This ruling makes every medication on the market a potential target for political grandstanding," Whitman-Walker Institute Executive Director Kellan Baker told the Washington Blade by email.
"Now that Judge Kacsmaryk has decided that he knows more about medical evidence than the FDA, the entire foundation of the FDA's essential role in safeguarding access to medications is now subject to political attack," Baker said.
"You're not talking about just mifepristone," U.S. Department of Health and Human Services Secretary Xavier Becerra said during an appearance on CNN's "State of the Union" Sunday. "You're talking about every kind of drug. You're talking about our vaccines. You're talking about insulin. You're talking about the new Alzheimer's drugs that may come on."
Likewise, in an interview on Pod Save America that aired Tuesday, law professor Leah Litman agreed drugs like HIV medications, along with vaccines like those targeting HPV and COVID, or birth control pills, could be next.
Medicines for trans youth and adults, in some cases, have been targeted with legislation passed by conservative states to restrict access to guideline directed medically necessary interventions for the treatment of gender dysphoria.
And last year, another Texas court ruled that employers can deny health coverage for PrEP, a medication used to prevent the transmission of HIV.
More litigation lies ahead, along with more uncertainty
Ruling in Alliance for Hippocratic Medicine v. FDA, Kacsmaryk had issued a stay on the Food and Drug Administration's conclusion that mifepristone is safe and effective, a finding the agency reached in 2000 that has since been buttressed by more than two decades of clinical evidence.
It was roundly denounced as unscientific, the product of the judge's longstanding and well documented ideological opposition to abortion.
The Biden administration was prepared for Kacsmaryk's decision, Jean-Pierre said: Attorney General Merrick Garland immediately pledged the Justice Department to appeal and seek a stay (of Kacsmaryk's ruling) pending the outcome of additional litigation. And then on Monday the Department asked the U.S. Court of Appeals for the Fifth Circuit to halt implementation of the ruling.
Other powerful legal actors had also been on notice. On Monday, New York Attorney General Letitia James led a coalition of state attorneys general in challenging Kacsmaryk's ruling with an amici brief filed to the 5th Circuit.
Casting additional uncertainty into the mix was a separate ruling, just hours after Kacsmaryk's, by Judge Thomas Rice of the U.S. District Court for the Eastern District of Washington, who ordered the FDA to make no changes to the availability of mifepristone.
The case in Washington was brought by attorneys general from 17 states and the District of Columbia in anticipation of Kacsmaryk's ruling, and the split decision means the matter is likely to be settled by the U.S. Supreme Court.
Some legal observers have speculated that the Biden administration may be pushing for this outcome, hedging that even with its 6-3 conservative supermajority the justices are likely to reject Kacsmaryk's analysis of the relevant facts on substantive or procedural grounds.
Still, and notwithstanding the fate of other medications or vaccines in the hands of Kacsmaryk or his ideological allies on the federal bench, the Texas court's ruling raises other major questions.
For example, can a federal judge circumvent the congressionally ordained power of America's federal administrative agencies? If so, under which circumstances? How about the practice of forum shopping, by which litigants deliberately move to have their cases adjudicated by judges they expect will be most sympathetic? And what will all of this uncertainty mean for the global biopharmaceutical industry and the future of drug discovery in America?
One solution that was proposed by at least two Democratic members of Congress, Rep Alexandria Ocasio-Cortez (N.Y.) and Sen. Ron Wyden (Ore.): the Biden administration should simply ignore Kacsmaryk's ruling.
"I believe the Food and Drug Administration has the authority to ignore this ruling, which is why I'm again calling on President Biden and the FDA to do just that," Wyden said in a statement Friday.
"If they don't," warned the senator, "the consequences of banning the most common method of abortion in every single state will be devastating."
"The courts rely on the legitimacy of their rulings, and what they are currently doing is engaging in an unprecedented erosion of their legitimacy," Ocasio-Cortez told Anderson Cooper during an interview on CNN Friday.
On Twitter, the congresswoman addressed the backlash against her comments, explaining that Republicans have also ignored court orders in cases where they felt they were unlawful.
GOP are losing their mind over this, but there's precedent – including their own.

Courts ordered Trump to fully restore DACA. They ignored it w/ Republican support.

GOP operate in complete contempt for the law until they're in a position to shred Constitutional & human rights. https://t.co/kfxsdF5eKG

— Alexandria Ocasio-Cortez (@AOC) April 9, 2023
On Monday, the White House circulated an open industry letter signed by more than 200 pharmaceutical industry executives, which echoed criticisms of Kacsmaryk's ruling that noted his lack of formal education or training in science or medicine.
The executives' letter also argued the decision presents systemic risks to the drug discovery pipeline.
"As an industry we count on the FDA's autonomy and authority to bring new medicines to patients under a reliable regulatory process for drug evaluation and approval," the group wrote.
"Adding regulatory uncertainty to the already inherently risky work of discovering and developing new medicines will likely have the effect of reducing incentives for investment, endangering the innovation that characterizes our industry."