White House press secretary welcomes 'The L Word' cast during Lesbian Visibility Week
President Joe Biden announced re-election bid on Tuesday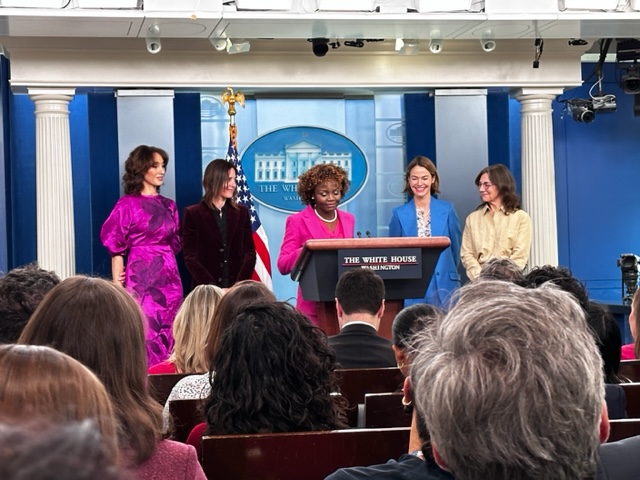 Flanked by four guests from Showtime's "The L Word," White House Press Secretary Karine Jean-Pierre began Tuesday's briefing with comments commemorating Lesbian Visibility Week and addressing issues related to LGBTQ representation.
The first out LGBTQ press secretary expressed how important it is for "so many people in the community" to "see diverse narratives that reflect their lives," recalling how she had "felt alone and often invisible" when growing up as "a young queer woman of color" in New York.
Jean-Pierre underlined the importance of this work in the current moment "as the LGBTQIA+ community continues to face relentless attacks."
From "book bans to 'Don't Say Gay' laws, MAGA extremists want to roll back the visibility and progress we fought so hard to achieve," she said.
Hours earlier, in his long awaited video announcing plans to run for re-election in 2024, President Joe Biden used similar language — warning voters that "MAGA extremists" are "dictating what health care decisions women can make, banning books and telling people who they can love."
After addressing LGBTQ Americans to repeat the promise that the Biden-Harris administration "has their back," Jean-Pierre thanked the guests for their work on "The L Word" and turned the podium over for remarks by the show's co-creator, writer and executive producer, Ilene Chaiken.
"We learned by the beautiful response to our show how profoundly important it is for people, particularly young people, to see themselves reflected in our entertainment culture and to know that they're embraced, valued and not alone," Chaiken said.
"We're galvanized by President Biden's leadership, from strengthening non discrimination protections for our communities to signing the Respect for Marriage Act into law to supporting LGBTQI kids and their parents," she said.
Calling Biden "the most pro-LGBTQI president in our history," Chaiken concluded her comments by thanking him "for giving us the first out lesbian press secretary, who represents hope and possibility for so many people."
Biden administration unveils new actions to protect youth online
Measures will seek to reduce harm from online platforms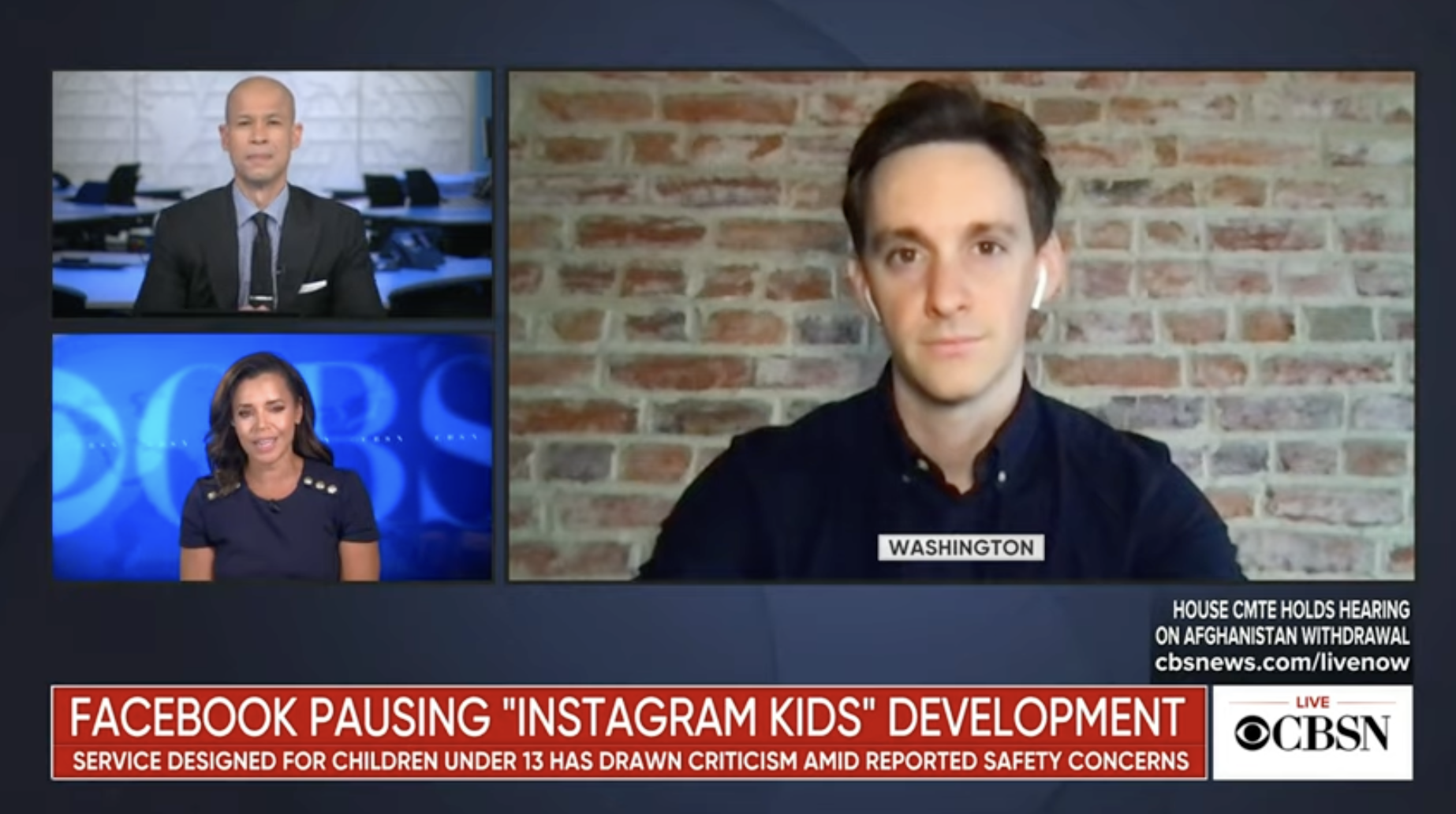 The Biden-Harris administration announced a slate of new actions on Tuesday that are designed to better protect youth on social media and online platforms by applying a whole-of-government approach to address issues concerning mental health, safety and privacy.
The White House noted that "undeniable" evidence links these technologies to the country's "unprecedented youth mental health crisis," with rates of depression and anxiety rising sharply among young people, including LGBTQ students, 69 percent of whom report having persistent feelings of sadness.
New actions previewed by the administration's fact sheet include the creation of an interagency Task Force on Kids Online Health and Safety, which will be administered by the U.S. Department of Health and Human Services' Substance Abuse and Mental Health Services Administration in coordination with the U.S. Department of Commerce.
The task force will develop a blueprint for new research on the harms and health benefits to minors caused by online platforms, "recommend measures and methods for assessing, preventing, and mitigating" the harms, and "recommend best practices and technical standards for transparency reports and audits related to online harms to the privacy, health, and safety of children and teenagers."
Work product from the task force will include resources for parents and legal guardians to better protect their children's mental health, safety and privacy online, as well as "voluntary guidance, policy recommendations and a toolkit on safety, health and privacy-by-design" for industry, with the latter expected by spring 2024.
Other initiatives highlighted in the administration's fact sheet include rulemaking by the U.S. Department of Education to protect the privacy of minor students' data and address concerns with its monetization. The agency will also be tasked with drafting "model policies and voluntary best practices for school districts on the use of internet-enabled devices."
Additionally, the White House announced, the Commerce Department will work to curb the online harassment and abuse of minors by "promoting awareness of services and support for youth victims," while the U.S. Department of Homeland Security will coordinate efforts with the U.S. Department of Justice on new approaches to "detect and investigate offenses involving child sexual abuse material."
White House announces new initiatives on homelessness and mental health
LGBTQ youth and adults disproportionately experience struggles with homelessness and mental health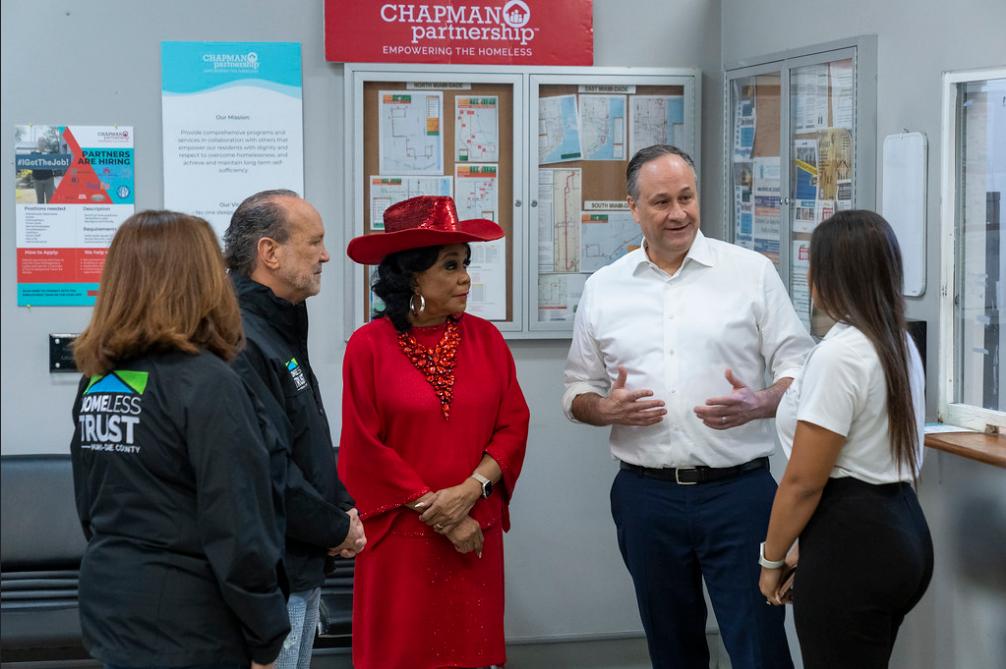 The White House on Thursday issued separate fact sheets outlining the Biden-Harris administration's new initiatives to tackle unsheltered homelessness and America's mental health crisis.
The former, called ALL INside, will augment an existing federal strategic plan whose goal is to reduce homelessness by 25 percent by 2025 through partnerships with state and local governments "to strengthen and accelerate local efforts to get unsheltered people into homes in six places: Chicago, Dallas, Los Angeles, Phoenix Metro, Seattle, and the State of California."
According to data from the University of Chicago's Chapin Hall policy research institution, LGBTQ youth had 2.2 times the risk of reporting homelessness, and among those experiencing homelessness, had higher levels of adversity – for example, exchanging sex for basic needs and being physically harmed by others more frequently than their non-LGBTQ counterparts.
The Williams Institute of the UCLA School of Law reports that "sexual minority adults are twice as likely as the general population to have experienced homelessness in their lifetime," while "a higher proportion of transgender people report recent homelessness than sexual minority and cisgender straight people."
Building on the Biden-Harris administration's work addressing the country's mental health crisis, the White House announced a slate of new initiatives that broadly aim to: "strengthen the mental health workforce and system capacity," "connect more Americans to care," and "create healthy and supportive environments," each with specific goals and strategies.
While large scale studies evaluating mental health benchmarks have not often included the full spectrum of LGBTQ identities, there is strong evidence that "members of this community are at a higher risk for experiencing mental health conditions, especially depression and anxiety disorders," according to the National Alliance on Mental Illness (NAMI).
"LGB youth also experience greater risk for mental health conditions and suicidality," NAMI reports, and "LGB youth are more than twice as likely to report experiencing persistent feelings of sadness or hopelessness than their heterosexual peers."
Trans youth, meanwhile, are twice as likely "to experience depressive symptoms, seriously consider suicide, and attempt suicide compared to cisgender lesbian, gay, bisexual, queer and questioning youth."
Biden appoints gay fmr. Utah State Sen. to U.S. Export-Import Bank
Derek Kitchen will join the Biden admin's record breaking number of LGBTQ appointees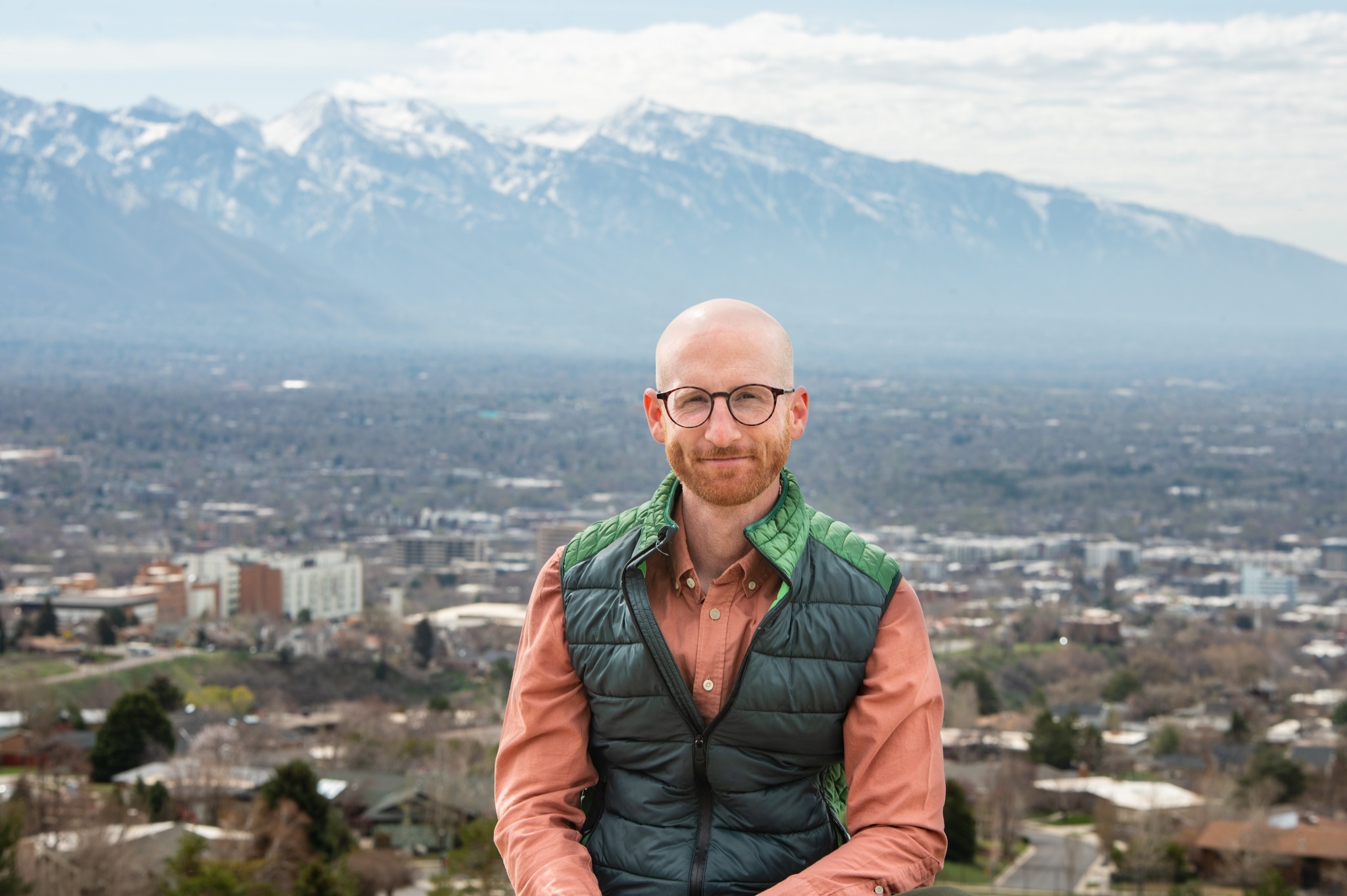 The Biden administration on Friday announced its appointment of Derek Kitchen to serve as acting senior vice president and deputy director of the Office of Office of Congressional and Intergovernmental Affairs at the Export-Import Bank of the United States.
Kitchen, who is openly gay, represented Utah's 2nd Senate District in the state legislature from 2019 to 2022 and was previously a member of the Salt Lake City Council.
"I am so proud to be called upon by President Biden to continue to serve our country," he said in a statement. "With the President's leadership, America is building a resilient economy and robust domestic manufacturing that benefits everyday Americans."
Kitchen also credited the LGBTQ Victory Institute's program on presidential appointments for his appointment to the independent agency, adding that he is proud to "bring my full self and lived experience" to the role.
As a plaintiff in Kitchen v. Herbert, Kitchen helped to bring marriage equality to the U.S. Court of Appeals for the 10th Circuit in 2013.
The Biden-Harris administration has appointed a record number of LGBTQ people to serve in positions across the federal government, including Transportation Secretary Pete Buttigieg, who is gay, and Assistant Secretary of Health Admiral Rachel Levine, who is trans.