World Cup ambassador describes homosexuality as 'damage in the mind'
Khalid Salman's interview with German reporter abruptly ended
World Cup Ambassador Khalid Salman on Monday described homosexuality as "damage in the mind."
Salman, a former Qatari soccer player, made the comment during an interview with a reporter from ZDF, a German television station, in Doha, the Qatari capital.
The former Qatari soccer player in response to the reporter's question about the criminalization of consensual same-sex sexual relations in his country described homosexuality as "haram" or "forbidden" under Sharia law. A member of the World Cup organizing committee abruptly stopped the interview after Salman made his comments.
The 2022 World Cup is scheduled to begin in Doha on Nov. 20.
Qatar is among the handful of countries in which consensual same-sex sexual relations remain punishable by death.
Human Rights Watch last month in a report noted Qatari officials between 2019 and September 2022 "arbitrary arrested lesbian, gay, bisexual and transgender (LGBT) people and subjected them to ill-treatment in detention."
The report documents six cases "of severe and repeated beatings" and five cases of "sexual harassment in police custody" during the aforementioned period.
"Security forces arrested people in public places based solely on their gender expression and unlawfully searched their phones," said Human Rights Watch. "As a requirement for their release, security forces mandated that transgender women detainees attend conversion therapy sessions at a government-sponsored 'behavioral support center.
Peter Tatchell, a British activist, on Oct. 25 protested the country's LGBTQ and intersex rights record while standing outside the National Museum of Qatar in Doha. Ten captains of European soccer teams that will compete in the World Cup have said they will wear "one love" armbands to show their support for LGBTQ and intersex people.
"They have to accept our rules here," Salman told ZDF.
Far-right Israeli politician vows to cancel Jerusalem Pride
Avi Maoz rebuked by Benjamin Netanyahu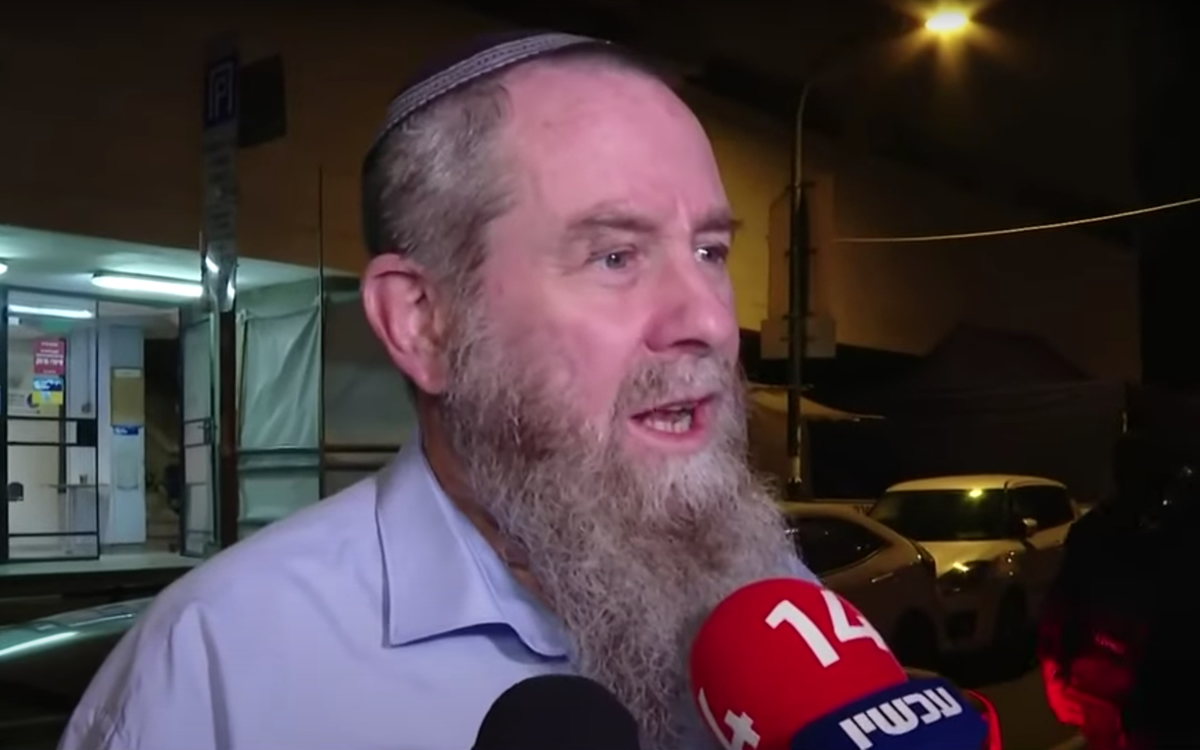 A far-right Israeli politician on Wednesday said the country's new government should not allow the annual Jerusalem Pride parade to take place.
Walla News Diplomatic Correspondent Barak Ravid noted Avi Maoz, a member of the Israeli Knesset who is a member of the far-right Noam party, told the Olam Katan newspaper the incoming government needs "to cancel the Jerusalem Pride parade."
"It's a disgrace," said Maoz. "I am as serious as I can be. It didn't come up in the coalition agreement, but I am not hiding, I want it cancelled."
President Isaac Herzog has asked Netanyahu to form a government after his Likud Party won the election that took place on Nov. 1. Maoz's party is among those that could form a coalition government with Netanyahu as prime minister.
WDG, the Washington Blade's media partner in Israel, previously reported Maoz promotes an anti-LGBTQ agenda based on the preservation of family values.
Ravid noted Netanyahu has said the Jerusalem Pride parade "will continue."
"My government will not harm the rights of the LGBT community or any of Israel's citizens," said Netanyahu.
Netanyahu: "The Jerusalem pride parade will continue. My government will not harm the rights of the LGBT community or any of Israel's citizens" https://t.co/2g9ZNGMszm

— Barak Ravid (@BarakRavid) December 1, 2022
Israel election results could prove disastrous for LGBTQ community
Former Prime Minister Benjamin Netanyahu poised to return to office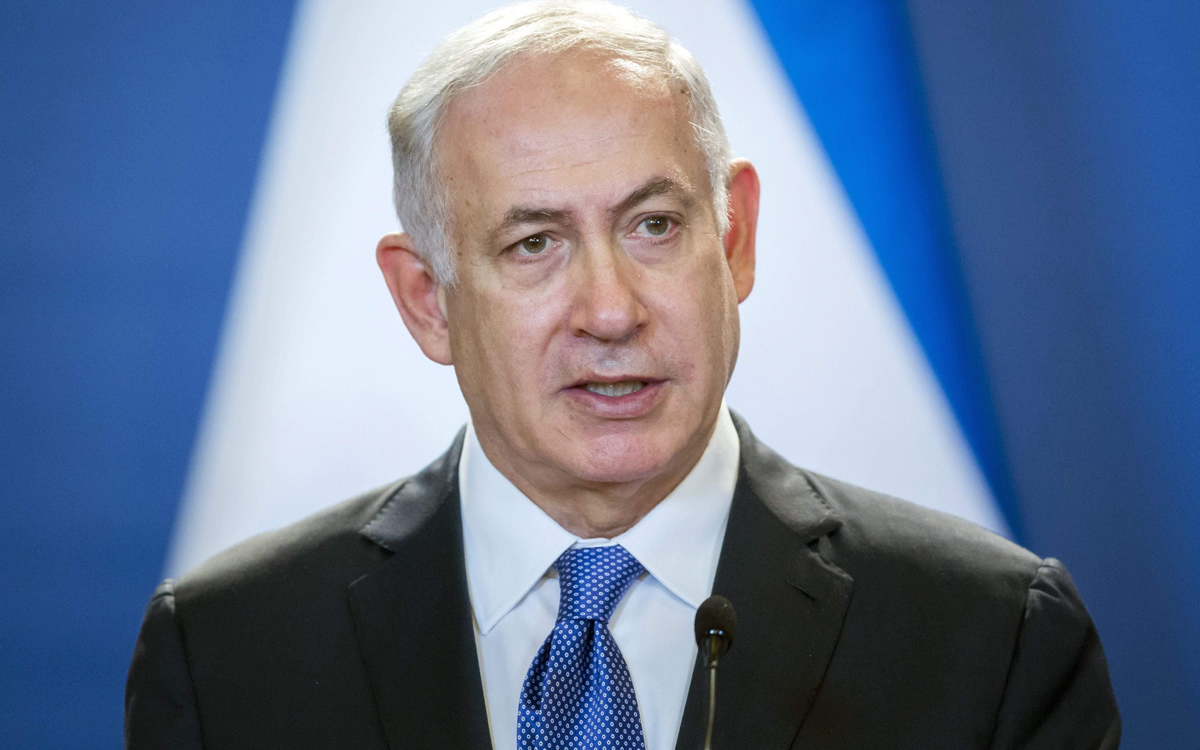 WDG, the Washington Blade's media partner in Israel, wrote this article.
Around five million Israelis voted in the elections that took place on Tuesday.
After five election campaigns in three and a half years, as of now it seems that the tie between the two (political) blocs has been broken. Benjamin Netanyahu will once again be prime minister and he will be the one to form the next government.
The results that are slowly coming in are extremely worrying for many Israelis, including members of the LGBTQ community.
The far right Hatzionut Hadatit (Religious Zionist Party), which includes Bezalel Smotrich, the organizer of the infamous Cattle Parade, a parade of cattle that marched at the same time as the Jerusalem Pride Parade, did well. Itamar Ben Gvir, who regularly protests against Pride parades and supports so-called conversion therapy, and Avi Maoz, whose anti-LGBTQ agenda is based on preserving family values, are also members of the party.
The Otzma Yehudit party and Hatzionut Hadatit include new, unfamiliar figures who may turn out to be much more extreme than Smotrich and Ben Gvir in regards to their attitudes towards LGBTQ people, women and other minorities.
Does the LGBTQ community have to worry about the election results?
Even before the formation of the government, it is already clear that LGBTQ representation in the Knesset will decrease. After a Knesset with five openly LGBTQ representatives, the next Knesset will have only three LGBTQ members and they will all be men: Amir Ohana from the Likud party and Yorai Lahav and Idan Roll from Yesh Atid.
Another concern for the LGBTQ community is the fear that Meretz, the first party that supported LGBTQ rights and has historically been the political home for the members of the LGBTQ community, will not earn enough seats to get its representatives into the Knesset, which would give the Netanyahu bloc a crushing victory.
The achievements achieved by the LGBTQ community in the previous Knesset may also be in danger.
The LGBTQ community over the past year has managed to achieve a number of significant achievements that include the repeal of the ban on gay men from donating blood, the approval of surrogacy for male couples, reforms of the Committee for Gender Reassignment, the promotion of activities for LGBTQ Arabs and a budget of 90 million NIS ($24,460,991) for local authorities all over the country to carrying out activities for the benefit of the LGBTQ community.
Due to the complexity of the previous government that was made up of different parties from all ends of the political spectrum — from Naftali Bennett on the right to Meretz and Ra'am on the left — all of these achievements did not come through legislation, but through regulations that various ministers implemented. This fact may be to the community's detriment, because new government ministers could just as easily reverse them.
The far-right's goal of reforming the justice system could also hurt LGBTQ achievements, some of which resulted from Supreme Court decisions. The legislation of the Override Clause will give the Knesset the authority to re-enact a law that the High Court has invalidated, thereby overruling Supreme Court decisions.
Poll indicates most LGBTQ Israelis fear right-wing government
In a study the Israeli Institute for Gender and LGBTQ Research at the Aguda conducted before the election, 87 percent of LGBTQ Israelis said that they fear the next Knesset will violate their rights. This fear is not only from the lack of promotion of pro-LGBTQ legislation, but also from the promotion of regulations and laws that will actively harm LGBTQ organizations.
If the right-wing government fulfills its promises, it would remove the LGBTQ education organization Hoshen from schools, end financial support for Israel Gay Youth, ban hormone treatments for transgender people and provide financial support for organizations that offer conversion therapy. And as we have learned during all the years of the LGBTQ struggle, when public figures incite against members of the community, this affects the public and the verbal cancellation turns into discrimination of LGBTQ people in businesses, bullying in schools against LGBTQ students and physical assaults in the street.
How LGBTQphobic will the next government be?
The results of the elections in Israel are the will of the Israeli voter. The people of Israel gave a significant power to parties that seek to harm the rights of the LGBTQ community, but these parties were not necessarily elected due to being anti-LGBTQ.
The fact that Ben Gvir and Smotrich and their parties received significant support is not necessarily about LGBTQ issues, but it is mainly based on the state of internal security in Israel. Violence and crime in large areas of the country that have become no man's land, the internal terrorism that culminated in riots in Arab Jewish cities in May 2021, and the disappointment of many from the right-wing parties that entered the last government together with an Arab party caused many voters, some of them LGBTQ, to vote for extreme right-wing parties.
Another parameter that helped Ben Gvir and Smotrich in the election is the timing.
They entered an election system in which there is no other right-wing party except Likud. All the right-wing leaders (Avigdor Lieberman, Bennett and Gideon Sa'ar) moved towards the center-left and new, more extreme right-wing leaders who previously failed to enter the Knesset filled the vacuum.
The people of Israel are patiently waiting to see what the results will be and how the map of the blocks will look. We still won't know which government will be formed, even after the final results are announced. Netanyahu will receive the mandate from the president and will begin the task of forming the government, which history has already taught us is impossible to predict how it will end. Israeli politics is unpredictable and full of surprises, and any possibility we didn't think about can become a reality.
It is likely that in the first phase Netanyahu will choose to form a narrow right-wing government with his natural ultra-orthodox and Religious Zionist partners. In this case, Netanyahu will depend on extremist Zionist elements, such as Smotrich and Ben Gvir, and even Maoz, each of whom has the power to topple the government.
The question is whether those parties will use their power to harm LGBTQ achievements and even enact anti-LGBTQ laws, and if so, how will the more liberal Likud members, LGBTQ members and their supporters, will react to these proposals, and whether both parties will be willing to endanger the right-wing government on this subject?
Later, difficulties at home, including excessive demands of the extreme parties, or international pressure from the outside, may cause Netanyahu to strive to expand the government, and perhaps even to replace the extreme elements with more moderate centrist elements such as Benny Gantz. Such a government would be less anti-LGBTQ, but even here the chance of promoting LGBTQ issues is almost non existent, and it is likely that there will be no progress with what will remain. No anti-LGBTQ laws will be promoted either.
Two points to consider
The first one is how the new Knesset members who proudly declared themselves to be LGBTQphobic will sit in a coalition and cooperated with Ohana, a gay MP and a father for two children who he had via surrogate.
The second one is how will Netanyahu and the secular Likud members deal with the extreme demands of the religious parties, which range from the closing of places of entertainment on Shabbat, the termination of women's service in the IDF, and the application of Torah laws to the judicial system.
"Just as the outgoing government protected the rights of all citizens of the country, the incoming government is also expected to do the same.," outgoing Health Minister Nitzan Horowitz, a member of the LGBTQ community who will not enter the next Knesset, said. "If Smotrich or Ben Gvir think they will harm women's rights, LGBTQ or Arabs, a large and strong front will stand in front of them and will prevent this from them."
Will the opposition to this new government will be strong and determine enough to stop these scenarios from happening? 
Only time will tell.
Amman coffee shop becomes safe space for LGBTQ Jordanians
[email protected] owner Madian discusses coming out in Middle East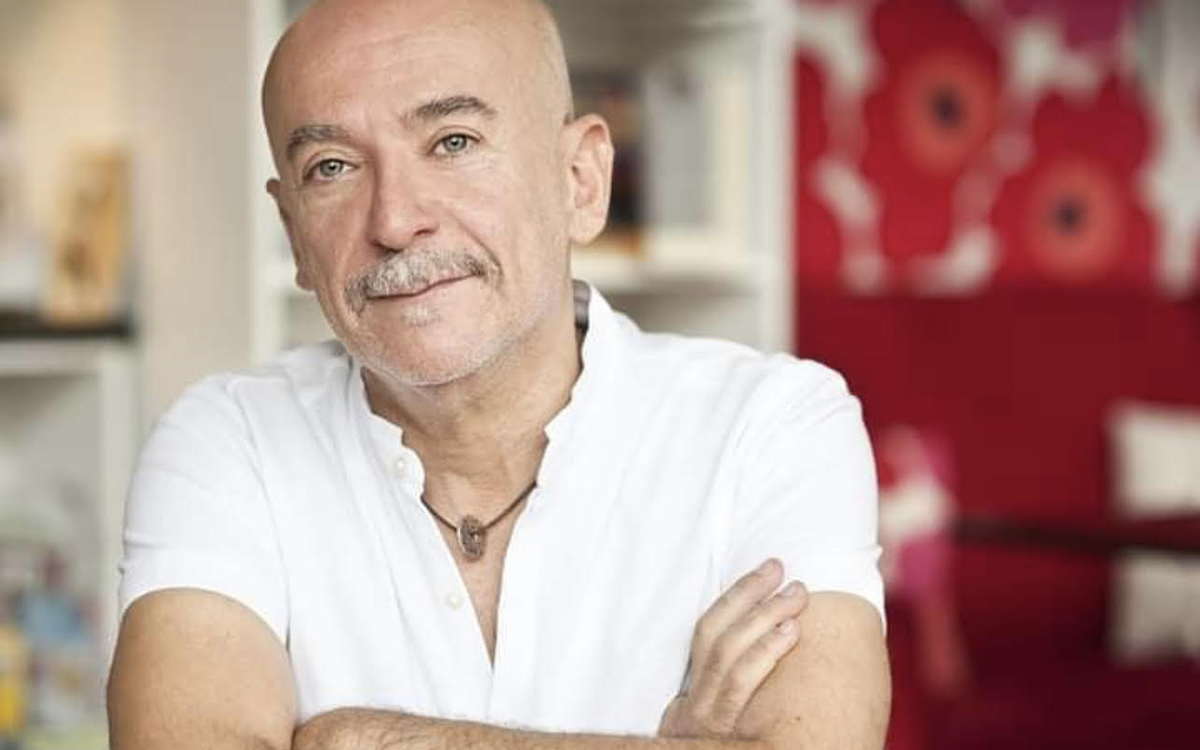 Madian Aljazerah, a gay man who opened [email protected], a coffee shop in the Jordanian capital of Amman that has become a safe space for the country's LGBTQ and intersex community, recently spoke with the Washington Blade about his life in the Middle East.
WASHINGTON BLADE: Tell us a bit about yourself.
ALJAZERAH: My name is Madian and I'm the owner of [email protected], which is a cafe and queer safe space based in Amman, Jordan.
I was born and raised in Kuwait. Bahrain was also where my aunts lived and it was our refuge as a liberal island in the Gulf. We experienced alcohol and openness. We traveled to Bahrain often and I very much enjoyed my family there. In Bahrain I learned the gift of travel. I travel very often … at the age of 15 I went to university in the United States and at that time, getting there from Kuwait meant spending a night or two in Europe before crossing the pond. I loved trotting the European cities before crossing. I'm 57 now.
BLADE: What is the most difficult part of being gay in Jordan?
ALJAZERAH: The hardest part of being a gay man in Jordan is the build up of shame and fear as we are continuously, either directly or indirectly, are being told that we are different, against God, and against social norms and values.
With the internet, hate mail is becoming more abundant. There are people in the media out there who continuously target articles on homosexuality in the West and use it as their weapon and reasoning for staying a good Muslim. They state that only God can keep away this catastrophe that befalls those who have strayed. Stories of throwing people off of a high tower and then stoning them to death if they have survived the fall are continuously told. They even speak about the whisper in the ear before they throw you … telling you that you will now go to paradise because they are helping you clean your soul. Of course this has nothing to do with Islam, but the stolen Islam that they have robbed other Muslims of.
Outside of Jordan, years after graduating college in the United States, I also got gay bashed in San Francisco. There were multiple bones broken. Sometimes the hatred towards me didn't stop in the Middle East.
BLADE: Is it easy to find love and connection as a gay man in Jordan? If it's hard, what makes it so difficult?
ALJAZERAH: Finding love is not so easy. Being older and more traveled leaves less people that are similar to you in a country where people my age and with my experience have already fallen into the traditional trap of marrying a woman to save the family name and honor. This leaves space for the younger men who prefer older men. Sometimes they do this to look for financial help or to have just a father figure as we all have grown without that supportive role model in our lives.
BLADE: What is your favorite memory as a child?
ALJAZERAH: Getting on a plane alone for the first time at the age of 7. It probably gave me my first subconscious feeling of the ability to do things on my own and be independent.
BLADE: What is your least favorite memory as a child?
ALJAZERAH: Being busted by my dad when he saw my interest in an older boy sexually. He slapped my bottom (I was 11 at the time) and that was the first time I felt shame.
BLADE: What is your favorite neighborhood/hangout spot in Amman, where gay men can congregate? Can you describe this experience some more?
ALJAZERAH: I created [email protected] as a place where all could meet on an equal platform, either gay, trans or straight.
BLADE: How have you found a queer community in Amman and the rest of Jordan?
ALJAZERAH: I've mainly found it at [email protected] and beyond. It has been beautiful to be included and invited to younger and older gatherings alike.
[email protected] opened in 1997. It was my "mirror," so to speak, as it regurgitated queer culture. I subconsciously made it my safe space and then almost automatically it became the safe space for everyone else who was queer in Amman. I always hired easy going and different people … LGBT people when I could, and many refugees as well.
At the cafe, we held talks on sex before marriage, in addition to HIV, and then we got asked to stop doing this by the government. Thursday nights were our nights for many years until things got out of hand and sexual acts were being held within the crowds and bathrooms. That's when we had to stop certain events. I now have a trans man working for me. He is fully accepted by the rest of the staff.
BLADE: What is the biggest misconception that Americans and Westerners have of gay and queer life in Jordan?
ALJAZERAH: They think that their Western model of coming out and fighting for rights is the template that the whole world needs to follow. Every region has a different template that will ultimately "lead to Rome."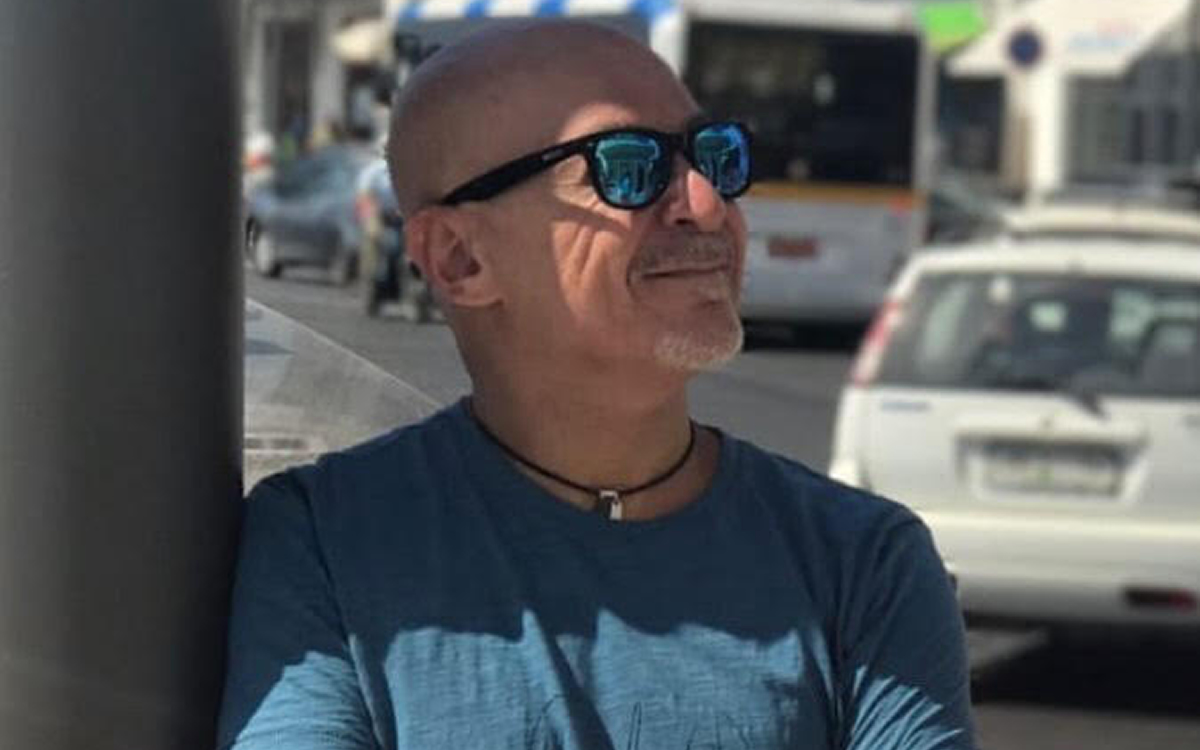 BLADE: Do you travel often to other capitals in the Middle East? If so, how do you find their attitudes towards LGBT people to be?
ALJAZERAH: I do travel, although places like Beirut or Dubai feel more open than other cities like Cairo and Damascus. Yet they all have an invisible leash that is pulled at their convenience. Everything is acceptable as long as it's a secret. Indeed, bars in Beirut and Dubai are thriving. But every now and then there is a police bust in one of them to flex a few muscles publicly. Meanwhile, Istanbul has tiger parties but there are almost monthly stabbings in the trans community among trans women and effeminate looking men.
Arab culture on its own is diverse from the Arabian Peninsula to the Levant. Sex is not talked about publicly and due to invasions, colonization and the oppression of Arabs, a delay in sexual social evolvement has happened. Islam became politicized and taken over from the people and our women were suddenly covered with hijabs, amongst other oppressive acts. So, our approach to change should take all of this into consideration. Our women should always be prioritized first. Islam has forced the culture of tribalism on us which makes it more difficult to function as an individual queer person versus a tribe of conservatives.