Thinking of renting your place short-term in D.C.?
Here are some key factors to consider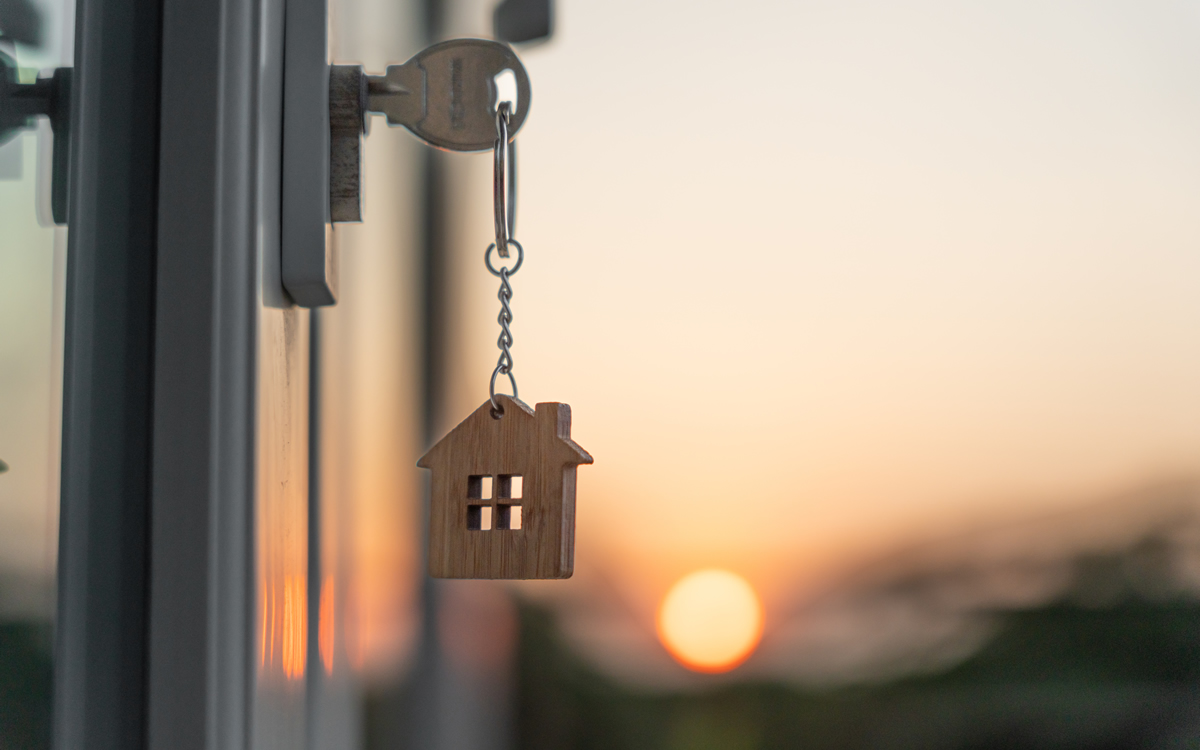 Summer is coming, and in D.C., many homeowners turn their attention to generating revenue from their primary D.C. residence while they are away for the summer. Due to the way some D.C. employers enable staff to work remotely and permit longer vacation schedules in the summer months, many owners can find extra income annually by considering short-term rentals. Here are a few key things you should know before getting started.
In 2021 the D.C. Department of Consumer and Regulatory Affairs announced it was "finally ready to start implementing and enforcing " a law passed three years earlier for short-term rentals (AirBnB, VRBO, etc.). According to DCist, the agency started accepting license applications for short-term rentals on Jan. 10 last year and started enforcing the law's provisions in April 2022.
According to Martin Austermuhle's "D.C. to Start Restricting Airbnb and Other Short-Term Rentals" he wrote for DCist, "The law applies specifically to short-term rentals, those lasting less than 30 days at a time. Under the new law, any D.C. homeowner who wants to rent out a bedroom, basement, or entire home on Airbnb or any other platform has to get a short-term rental license from DCRA. (The two-year license costs $104.50.)"
Charlotte Perry, owner of LUXbnb, a property manager specializing in furnished short-term rentals in D.C. for more than 15 years, is a trusted partner to Columbia Property Management. She shared her expertise and guidance with me on short-term rentals. Her business, LUXbnb, punches above its weight in the D.C. area, bringing owners greater opportunity to realize the gains they hope to make. She brings deep insight into what you can expect if you were to go down this path with your property.
Companies like hers function like any other property manager might. LUXbnb collects the rents, "hotel" taxes, security deposits, departure cleaning, and any other applicable feeds on behalf of the owner. They manage turnover between guests including cleaning and any needed repairs. And at the end of each month, they release the rental income earned less the management fee and any repair costs or new purchases.
In the District, if the owner resides at the house during the rental, s/he can host short-term renters all year long with no consequence. However, if, like many of Charlotte's clients, the owner is renting their property while they are gone during the summer or while on assignment for, say, the World Bank, those owners can only do so for a total of 90 days for the entire year. Owners like these will want to consider that under the new law, you cannot rent out your second home as an Airbnb/VRBO short term rental, and so knowing the regulations can save you a lot of headaches.
Registration Requirements
Did you know all short-term rental hosts in D.C. are required to obtain a Short-term Rental License?
According to the Office of Short-term Rental Licensing, "In order to operate a short-term or vacation rental in the District, the property must be owned by an individual, and serve as a homeowner's primary residence – with the owner being eligible to receive the Homestead Tax Deduction. "
To be eligible for such a license the home must be your primary residence and owner-occupied. You will need to provide DC's Office of Short-term Rental Licensing (DLCP) the following:
Specify whether you currently have a Homestead Exemption on the property.
Proof of your liability insurance with a minimum of $250,000 in coverage. (See below for more details).
A Certificate of Clean Hands issued within the last 30 days in the property owners name must be obtained from the Office of Tax and Revenue.
The owner, or "host," must attest to the habitability of the property.
If the rental is a co-op, condo, or if the property is in a community where there is a homeowners' association, the owner must attest that the bylaws, house rules, or other governing documents of the homeowner/condo/ cooperative governing board or association allow short-term and/or vacation rentals, do not prohibit owners from operating short-term rentals and/or vacation rentals, or that they have received written permission from the association to operate a short-term and/or vacation rental at the address.
Once you have successfully registered with DLCP, you will be provided with a license. You will then upload this Short-term Rental License number into your property profile in both Airbnb and VRBO. Those sites will then provide bookings for "under-31-nights" on your property.
By working with an experienced rental property manager specializing in furnished temporary stays, you can ensure that you're operating your short-term rental legally and safely. Better yet, you can avoid any penalties or fines that could result from non-compliance with District regulations.
Some factors you might want to consider on your journey to short-term rental success:
Cleaning Fee and Preparation Service
Perhaps you'll want to have a cleaning service at-the-ready in case your renters have a slight disaster while they're there. Or maybe you'll want a service to clean prior to arrivals and directly after departures, so you can quickly turnaround the property for further rental.
Pets
Do you want pets in your home while you're away? If so, you might want to add in an automatic post-stay pet cleaning fee to cover the expense of hair and other less pleasant odor removal.
Insurance/Accidental Damage
Charlotte's company takes out a $3,000 accidental damage insurance policy on every stay in lieu of holding a damage deposit. The cost to the guest is $39 per rental. This insurance is a safe-guard for the guest, property owner and her company, of course. This insurance policy "allows for the equitable transfer of the risk of a loss, from one entity to another – in this case the insurance company. It is a simple way for all parties involved to mitigate risk, and most importantly, provides peace-of-mind."
Liability Insurance
As you saw above, the District requires all owners to possess a liability insurance policy with a minimum of $250,000 in coverage to gain a license in the District. A variety of companies can help, according to the Motley Fool's "The Ascent" newsletter, but some do this faster and better than others. And they even recommend ones that are best for Airbnb and VRBO rental owners. The Ascent's best homeowners insurance for short-term rentals include the following:
Allstate Insurance: Best for possessing a large network of agents
Proper Insurance: Best for Airbnb and VRBO owners
Nationwide Insurance : Best for bundling policies
Farmers Insurance : Best for vacation rentals
Steadily Insurance: Best for getting coverage quickly
Safely Insurance: Best for fast claims processing
Should you have further questions or seek to explore the option of short or mid-term rentals, do not hesitate to contact Charlotte Perry directly at 202-341-8799 or [email protected]. 
Scott Bloom is senior property manager and owner of Columbia Property Management. 
For more information and resources, visit ColumbiaPM.com.
Multiple options for buying a beach house meant for rentals
Consider going in with friends, making use of the off season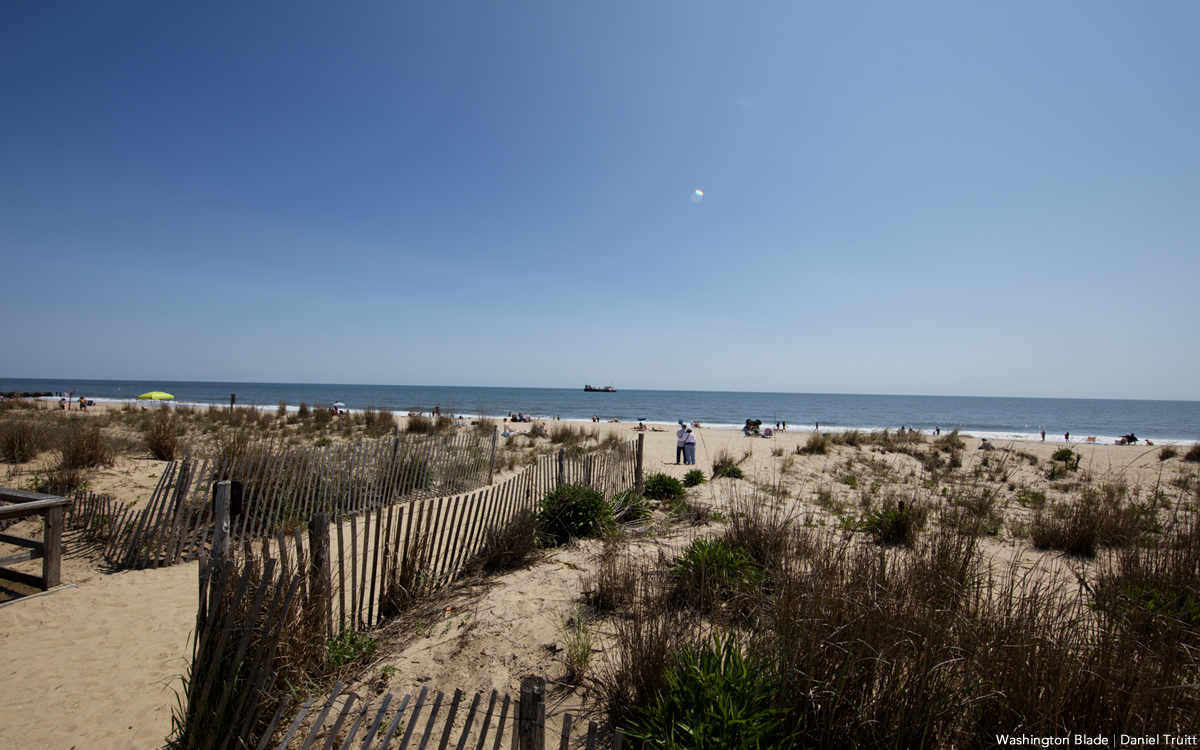 As we near the summer season and you hear the beach calling and taste the orange crushes – let's take a look at a few ways to make those dreams a reality. The real estate market across the U.S. is still very hot due to the lack of inventory and the higher interest rates. However, when looking at an investment property, it's a little easier to stomach a higher interest rate when it is offset by rental income. Let's take a look at a few of the options we have for rental styles.
The typical idea of a beach vacation is for a week right? While we wish it were longer (and it can be!) the usual summer beach vacation is a week long. In the Rehoboth and Delaware coast region – most homes rent for a week at a time in the summer season. While the idea here is to make the most you can in summer rentals – you as the owner, of course, can always block off weeks when you want to use the home for your personal use. Talk about the best of both worlds.
Short-term rentals are a great way to make some extra money. If you plan to use your beach house for most of the season but know you have a wedding weekend here and a week long vacation planned in the Bahamas – then put that on a short term rental site for those dates. This way you can make a little extra money. Most of the time, you can make as much or even more than a weekly rental scenario. Short-term rentals are great for the sporadic renter – if you want to use your home most of the time but you want to rent it out every other weekend and during the week all of August – you don't have the need for the "my family rents this home the same week every week and has done so for three years now…" kind of dedicated renters. It is important to make sure that your community allows for short-term rentals or this option might not be possible for you.
If you know anything about the coastal regions in the Northeast – things in the winter are not like they are in the summer. In my humble opinion – they are better! But I digress. If you are looking at a rental pro-forma and wonder if it makes sense to winterize your beach house or to rent it out, I would say rent it. You can easily rent for long weekends in the "off season" and in most cases you can also rent to one person for the entire off season period as off-season rentals are hard to come by in most markets. In this case, you wouldn't charge the same premium you do during the summer.
I have mentioned this ownership option before. If you have a group of friends that love to kiki in Rehoboth then it might just be an option to get four together and buy a house. I would say this option is a risky one and one I would highly encourage you to speak to an attorney about. The idea here is that an arrangement would be formed to outline what party uses the home during which periods of time. Expenses would be split based on share of the home.
Oftentimes people forget that you can often provide your rental home to a charity event for example an item at a silent auction for your children's school gala. A portion would be tax deductible and as such is a savings for you that year. Of course – speak with a CPA to ensure these items are true and correct for you.
The above options are all great ideas in black and white on paper — but what option will work best for you is based on what you want, where you want to be, and for the last option, how well you trust your friends who you might be interested in doing a group beach house option with. In this case I would highly recommend speaking with an attorney who can walk you through the pros and cons of a group purchase with multiple people on a deed and mortgage.
Cheers to a happy, healthy, and fun 2023 summer season and hope you can make your beach house dream a reality – I'm here to help.
Justin Noble is a Realtor with Sotheby's international Realty licensed in D.C., Maryland, and Delaware for your DMV and Delaware Beach needs. Specializing in first-time homebuyers, development and new construction as well as estate sales, Justin is a well-versed agent, highly regarded, and provides white glove service at every price point. Reach him at 202-503-4243,  [email protected] or BurnsandNoble.com.
What makes for a successful real estate transaction?
There is no magic wand to make the process go smoothly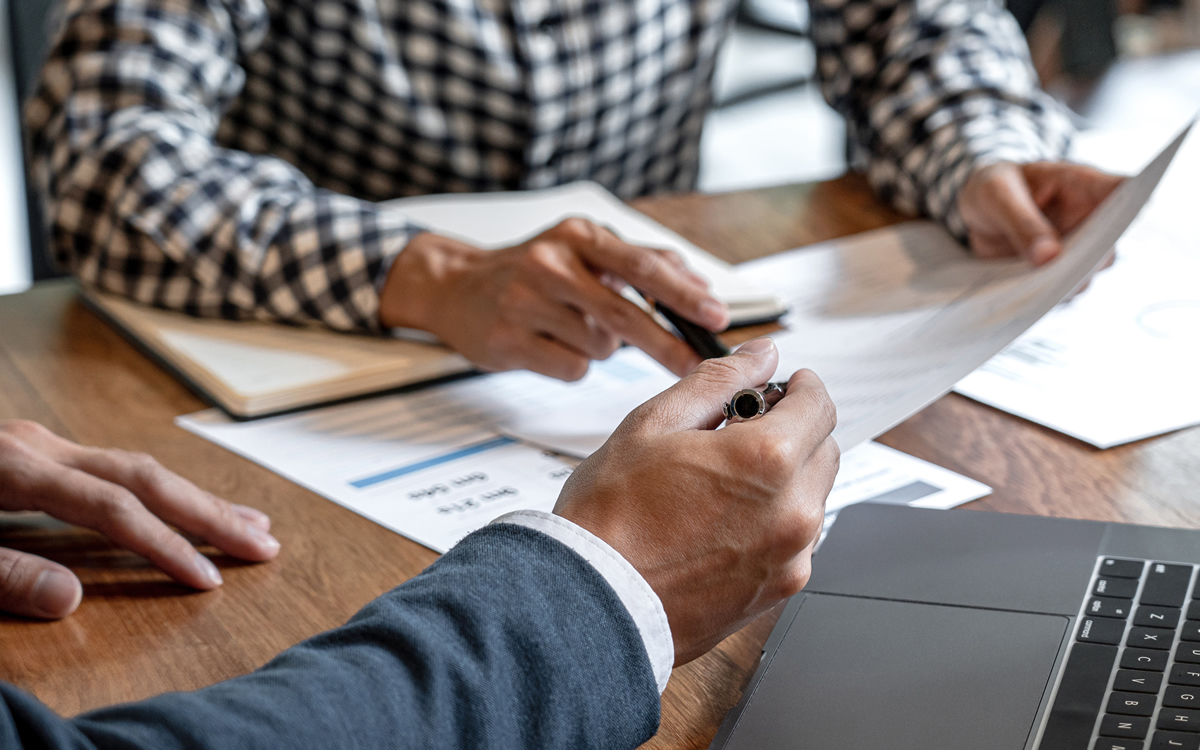 A successful real estate transaction involves multiple parties all working toward the same goal. The goal is "purchase the house" or "get the house sold." It is not a confusing or vague goal. One of the most satisfying aspects of being a real estate agent is to see a client reach their goals.
What can really help a client to achieve their goal is to have a team of people seamlessly working together to help them reach the goal. The team can include, but is not limited to, a lender, a title company, a home inspector, the agents involved, and sometimes a spouse, a family member, a best friend, an estate attorney, or an appraiser. When all these parties involved are working together toward the goal, the goal can be easily achieved. "Working together" can mean:
Recognizing that time is of the essence – returning phone calls, emails, and texts in a timely fashion.
Blocking out time in their day to see properties, attend inspections, or finding a suitable stand in (family member or a friend) should work obligations get in the way.
Taking the time to explain any confusing concepts more than once, and sometimes to multiple people.
Ensuring that needed documentation and funds arrive at the desired location by the agreed upon time and date.
Having a shared communication style that helps the others involved in the transaction to feel comfortable.
Paying close attention to the details specified in any addenda, disclosures, or wiring instructions, etc.
There is no magic potion or wand to make a real estate transaction smooth and easy. But when many of these guidelines are followed by all parties involved in the transaction, any issues that do arise can usually be worked out. As in most exchanges in life, a little grace can go a long way. If you have more questions about achieving your real estate goals, don't hesitate to reach out.
Joseph Hudson is a Realtor with the Rutstein Group of Compass. Reach him at 703-587-0597 or [email protected].
Household tips from the 1950s
How to tackle everything from musty odors to sewing a button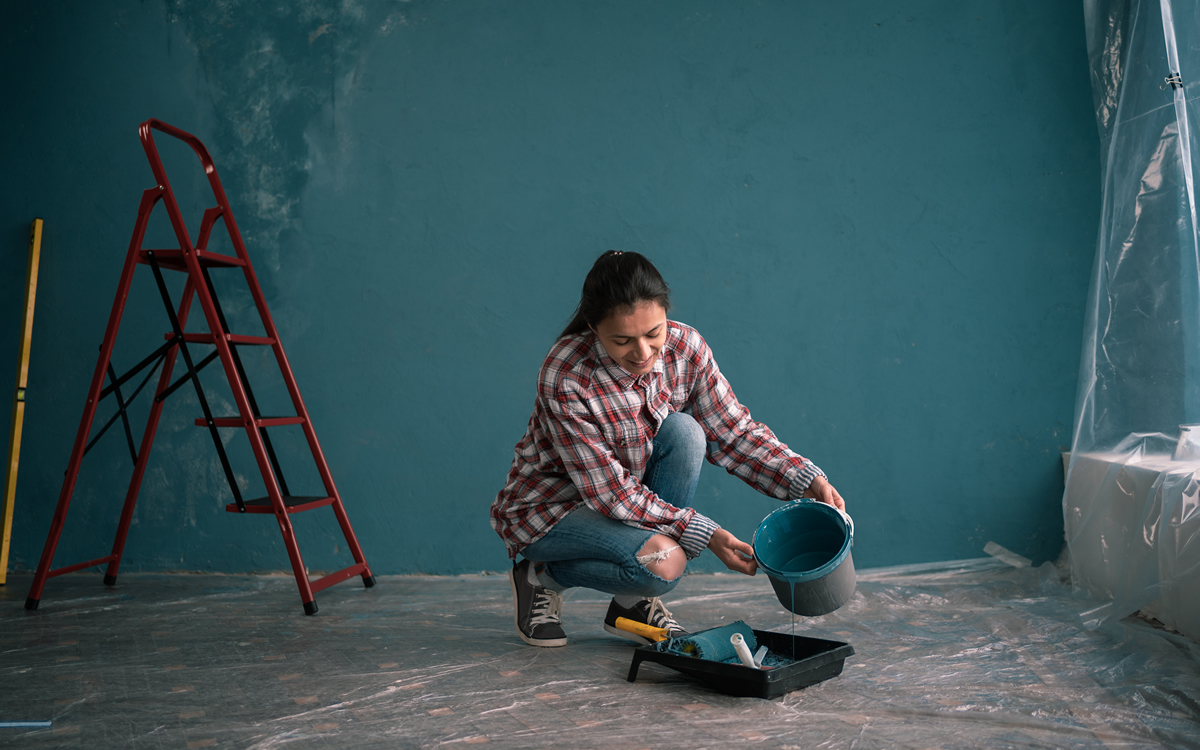 I have been on a quest lately to convert my favorite photos to digital files. The number of pictures I have makes companies like Legacybox cost-prohibitive, so I downloaded an app called Photo-myne to my new S22 Ultra, with its high-end camera.
The app allows you to snap a picture of a photo and automatically upload it to your phone or computer, while also allowing black and whites to be colorized, if desired. There are basic editing features and a place adjacent to each photo where you can record the date and any special information about it. You can keep the resulting photos in folders. For example, some of mine are Baby Pictures, College Years, Family and, of course, Dogs.
I tell you all this because while rummaging through my own photos and those of my mother that I saved when she passed away, I ran across a pamphlet entitled 303 Valuable Household Tips that announced it was "of great value to every person in every home." It was published in 1954 and cost 35 cents a copy.
I sat down to read the tips and realized that I had to share some with you. Many are outdated, but quite a few are still good today. Tips include such categories as cleaning, cooking, and food preparation, stain and odor removal, and home repair. I assume no responsibility for the effectiveness of these tips or the availability of ingredients, but here are my favorites.
Cleaning Tips
To clean stained bottles and narrow-mouthed vases, cover the bottom with salt and fill one-third with vinegar. Let stand overnight and shake vigorously.
Vinegar is also helpful for removing decals. With a paintbrush, work very hot vinegar under the edges of the decal and let it soak in. You will then be able to wash off the decal with clear water.
Dispel musty closet odors by leaving a pan filled with household ammonia in the closet overnight. A version of this diluted with water works for a freshly painted room too and on wooden salad bowls.
Add one ounce of pure vanilla extract to a gallon of paint and stir well to prevent the paint odor we're all familiar with.
Remove rust stains and streaks caused by a dripping faucet by covering the stains with oxalic acid, let stand a minute, and wipe off with a damp cloth.
Wax painted woodwork to remove fingerprints and dirt later with only a damp cloth. The dust from your freshly swept floors will slide off easier if you also wax your dustpan.
Food Tips
Soak slightly wilted vegetables in vinegar and water to bring out their crispness again.
Store coffee in the refrigerator to preserve the flavor and refresh the taste of reheated coffee with a dash of salt.
Use tweezers to pull out pin feathers from poultry. (They don't tell you this at Popeye's.)
If baking powder is old and lumpy, restore it by heating it in the oven.
Determine the freshness of fish by checking to see if the eyes are clear and bright. (It's also a sign they are fresh if they wink at you.)
Household Tips
To remove a rusted screw, apply a very hot iron to the head and use your screwdriver while the head is still hot.
Never wash an electrical appliance in water or you'll ruin the heating element (especially if the appliance is still plugged in).
Prevent white paint from turning yellow by adding a drop of Prussian blue artist's pigment mixed in turpentine to each quart.
Window screens painted with white or aluminum paint thinned with turpentine will keep outsiders from seeing in while still allowing you to see out.
Paint the last step of cellar stairs white to reduce the possibility of tripping.
Carry a clean blackboard eraser in the car to clean up steamed-up windows.
A button sewn on with dental floss will last much longer than one with thread.
Light furniture scratches can be concealed by rubbing them with the meat of a pecan or walnut, followed by furniture wax.
Old nylon stockings make perfect shoe dusters and polishers.
Wrap sandwiches in wax paper and seal the edges with a hot iron. (Bye bye, expensive Ziplock bags!)
Use your alarm clock (yes, I still have one) to tell you when your favorite radio or television show starts so you won't miss the beginning.
And my favorite tip: When your telephone rings, don't cause an accident by running to answer it. If it's important, they'll call back. If not, maybe you've saved some valuable time.
These days, they'll probably text you anyway.
Valerie M. Blake is a licensed Associate Broker in D.C., Maryland, and Virginia with RLAH Real Estate / @properties. Call or text her at 202-246-8602, email her via DCHomeQuest.com, or follow her on Facebook at TheRealst8ofAffairs.