Events roundup: Federal gov't celebrates Pride month
Bidens to host White House Pride reception on Thursday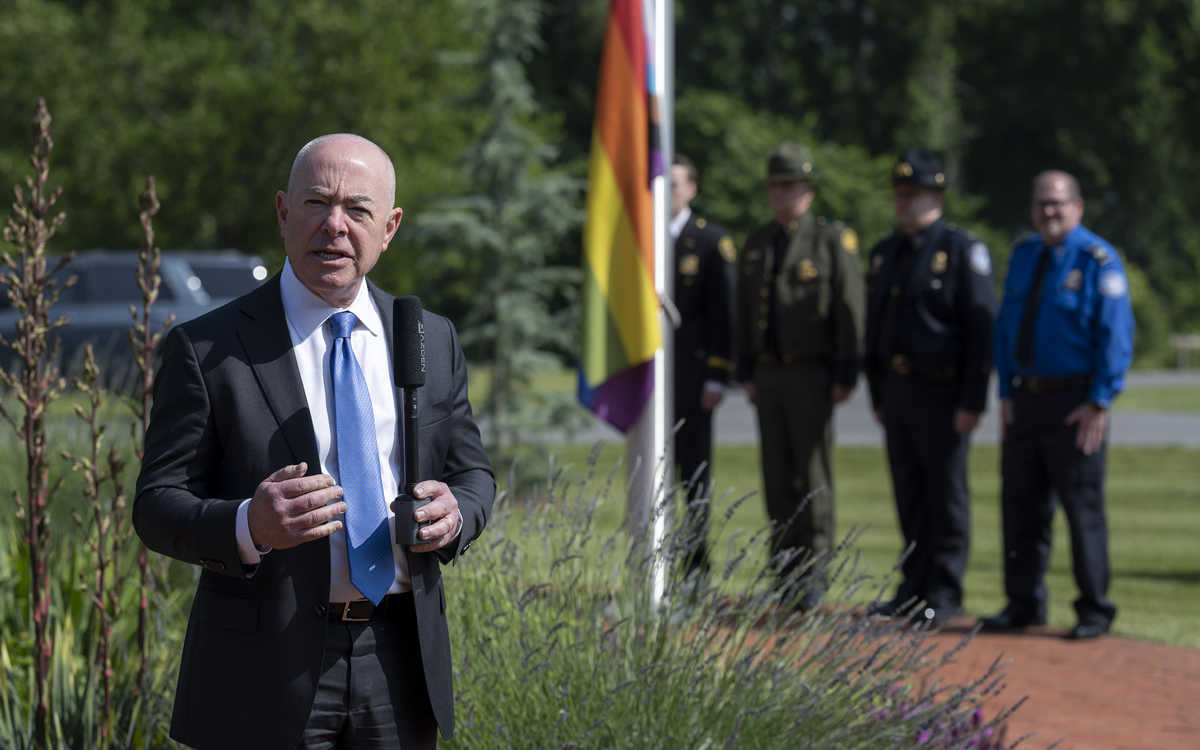 The White House, U.S. federal agencies, and Congress are honoring Pride month with a slate of official and unofficial events this year, many taking place this week.
Details for some events have not yet been announced, so this article will be updated when new information becomes available – such as details about the U.S. State Department's Pride reception, which is expected to happen later this month.
The U.S. Department of the Interior kicked off Pride month with a celebration on June 1, where DoI Secretary Deb Haaland raised the Progress Pride Flag alongside members of Interior's LGBTQ community.
Washington, D.C. Mayor Muriel Bowser's Office of LGBTQ Affairs hosted a flag raising ceremony on June 1 at the John A. Wilson Building. The Mayor's Office is also sponsoring a District of Pride Showcase at the Lincoln Theatre on June 29.
On June 2, the U.S. Department of Homeland Security held a flag raising ceremony at the agency's headquarters with DHS Secretary Alejandro Mayorkas.
Speaker Emerita U.S. Rep. Nancy Pelosi (D-Calif.) will throw out the ceremonial first pitch during the Washington Nationals Night OUT game on Tuesday, Major League Baseball's longest-running annual Pride event. The Speaker will be honored this year for her advancement of LGBTQ civil rights throughout her career in Congress.
The U.S. Department of Defense's DoD Pride, an LGBTQ employee resource group for service members and DoD civilian employees, will hold its annual Pride month event on June 7 at the Pentagon.
President Joe Biden and First Lady Dr. Jill Biden are hosting a Pride month celebration on the South Lawn of the White House on June 8, which will feature a performance by singer-songwriter Betty Who.
The LGBTQ Victory Fund's June 22 Federal PAC Reception will feature LGBTQ members of Congress: U.S. Reps. Chris Pappas (D-N.H.), Eric Sorensen (D-Ill.), Mark Pocan (D-Wis.), Mark Takano (D-Calif.), Robert Garcia (D-Calf.), and Sharice Davids (D-Kan.).
On June 28, Vice President Kamala Harris and Second Gentleman Doug Emhoff are hosting a reception in celebration of Pride at the Vice President's residence, in collaboration with GLAAD.
Federal court upholds Wash. conversion therapy ban
State lawmakers in 2018 prohibited debunked practice for minors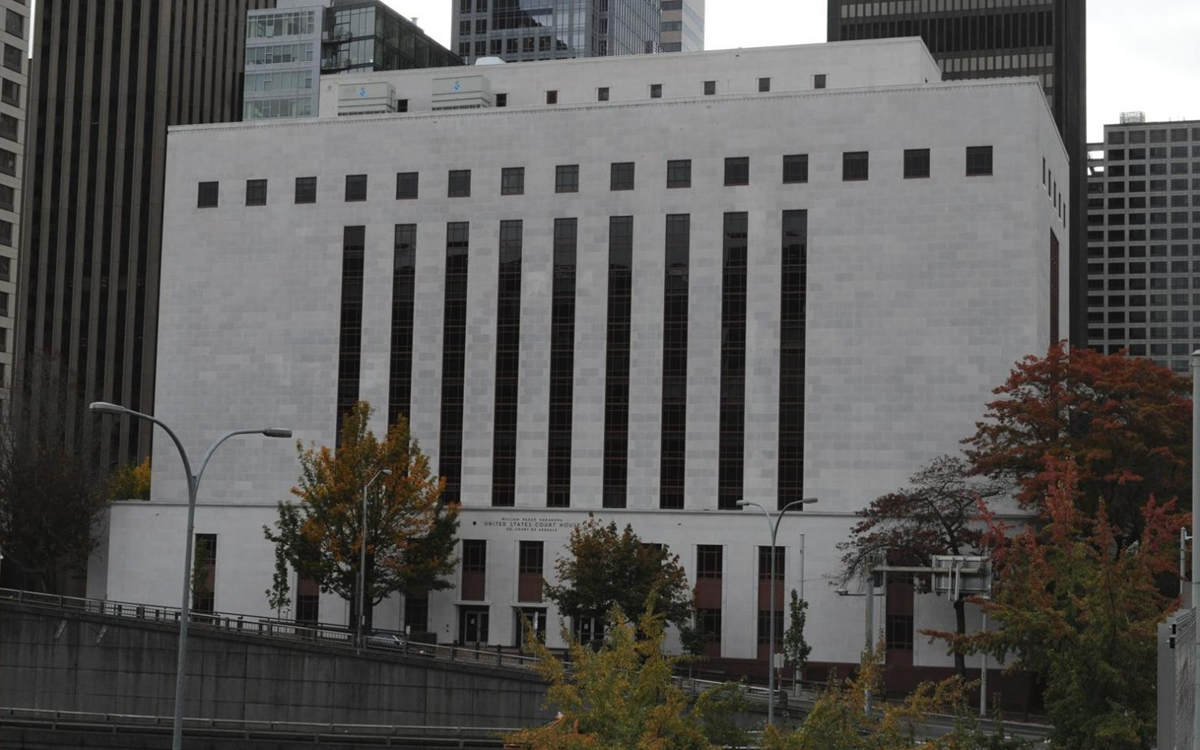 The U.S. Court of Appeals for the 9th Circuit on Monday rejected a therapist's request for the court to reconsider its previous decision upholding Washington State's law protecting minors from so-called conversion therapy by licensed health professionals.
Conversion therapy is a dangerous and discredited practice that attempts to change a minor's sexual orientation or gender identity.
Washington prohibited licensed mental health professionals from subjecting minors to conversion therapy in 2018, as more than 20 other states have also done.
Last September, the 9th Circuit wrote: "In relying on the body of evidence before it as well as the medical recommendations of expert organizations, the Washington Legislature rationally acted by amending its regulatory scheme for licensed health care providers to add 'performing conversion therapy on a patient under age eighteen' to the list of unprofessional conduct for the health professions."
"The 9th Circuit has affirmed that states can require licensed mental health providers to comply with ethical and professional standards prohibiting the use of unnecessary, ineffective, and harmful treatments on their minor patients," said National Center for Lesbian Rights Legal Director Shannon Minter. "These are common sense protections that unfortunately are necessary to prevent unethical therapists from defrauding parents and causing severe harm to LGBTQ youth. Every major medical and mental health organization in the country supports these laws, which are supported by decades of research and clear standards of care."
"We applaud the 9th Circuit for permitting states to protect survivors like myself from the unethical practice of so-called 'conversion therapy,' which has wreaked havoc on thousands of LGBTQ youth and their families," said Mathew Shurka, a conversion therapy survivor and co-founder of Born Perfect. 
In 2018, Washington passed a law prohibiting state-licensed therapists from engaging in conversion therapy with a patient under 18-years-old. Every leading medical and mental health organization in the country has warned that these practices do not work and put young people at risk of serious harm, including depression, substance abuse and suicide. Twenty-five states and more than 100 localities have laws or administrative policies protecting youth from these practices or preventing the expenditure of state funds on conversion therapy.
In 2021, an anti-LGBTQ legal group filed a federal lawsuit challenging the new law on behalf of Brian Tingley, a therapist and advocate of conversion therapy.
Tingley, who is represented by the Scottsdale, Ariz.,-based anti-LGBTQ Alliance Defending Freedom, identifies himself as a "Christian licensed marriage and family therapist" and alleges in the court filings that the provided definition of "conversion therapy" is "vague, content-biased and biased against one perspective or point of view."
NCLR successfully moved to intervene in the lawsuit on behalf of Equal Rights Washington, the state's largest LGBTQ civil rights organization and a primary supporter of the law during the legislative process. ERW and Washington State urged the court to uphold the law in light of the overwhelming consensus of medical and mental health professionals that conversion therapy poses a serious risk to the health and well-being of Washington's youth. In August 2021, the federal district court for the Western District of Washington upheld the law and rejected Tingley's challenge.
In September 2022, a three-judge panel of the 9th Circuit affirmed the district court's decision, ruling that state laws protecting minors from conversion therapy by licensed health professionals are constitutional. Tingley then asked the full 9th Circuit to order the September decision to be reconsidered by a larger panel of 9th Circuit judges. Today, the court rejected that request.
The court's order means that the September 2022 panel decision upholding the Washington law will be the 9th Circuit's final decision in the case.
Seattle Pride drops Amazon over donations to anti-LGBTQ+ politicos
"This Pride Parade is for our community to celebrate, to remember Stonewall in 1969, to continue the fight for our rights"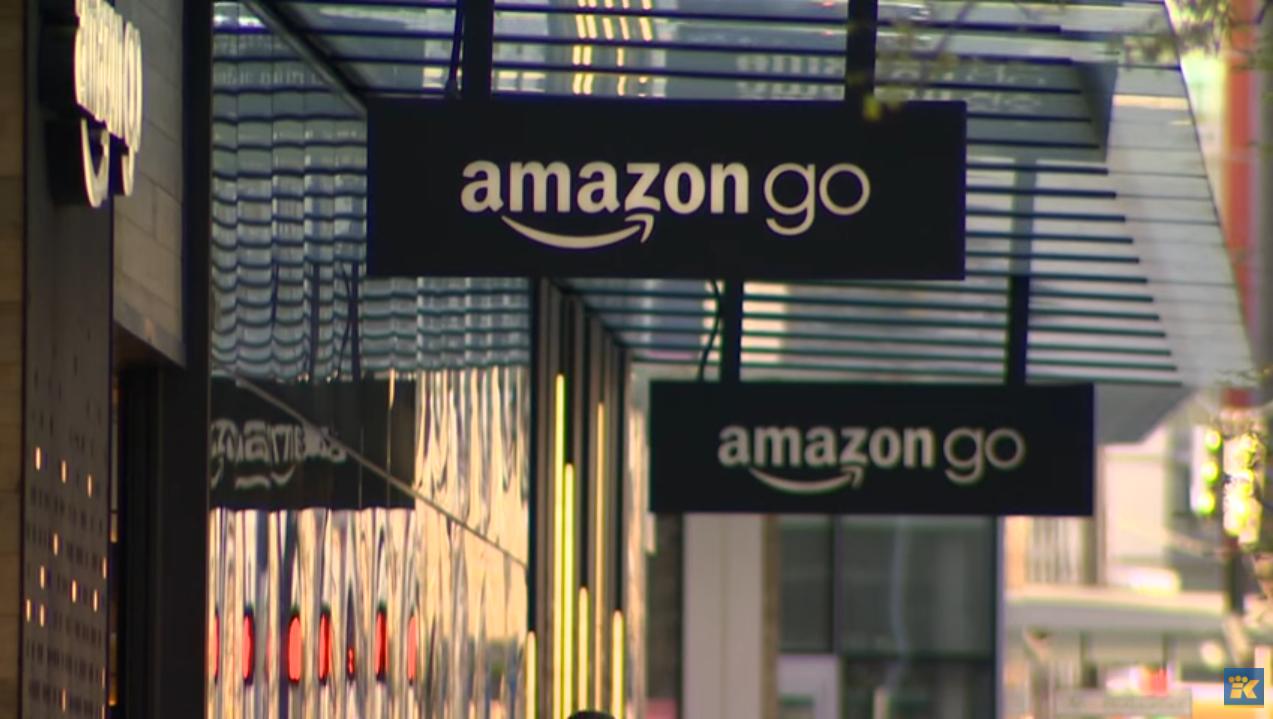 The organizers and board of Seattle Pride has cut sponsorship ties with internet retail behemoth Amazon citing more than $450,000 to lawmakers who voted against the Equality Act and a demand by the Seattle-based company for naming rights to the annual LGBTQ+ Pride parade.
Seattle Pride Executive Director Krystal Marx told local media that donations to anti-LGBTQ+ Washington state politicians and the participation of anti-LGBTQ+ organizations in the company's AmazonSmile program also factored into the decision.
Marx noted that while Amazon offered a $100,000 sponsorship buy in, which was significantly higher than past donations the company has made in previous years, there were strings attached that included a request to call the annual celebration "Seattle Pride Parade Presented by Amazon." It felt as if Amazon was trying to buy the event and the nonprofit itself, Marx told media outlet The Seattle Times.
"It was important for us to really take a hard look at how do these values align with us," she said. "This Pride Parade is for our community to celebrate, to remember Stonewall in 1969, to continue the fight for our rights, and we don't feel it was possible to accept this money."
Seattle Pride also cited $11,000 in contributions Amazon made to Washington legislators who sponsored anti-LGBTQ+ and anti-transgender bills during the 2022 session, NBC News affiliate KING-TV 5 reported.
"We simply cannot partner with any organization actively harming our community through the support of discriminatory laws and politics," Seattle Pride said in a statement.
An Amazon spokesperson told KING 5 that the company works with lawmakers on a broad array of topics that impact their business, but that did not mean they agreed with "any individual or political organization 100 percent of the time on every issue."
"This includes legislation that discriminates or encourages discrimination against the LGBTQ+ community," a spokesperson said.
The company went on to cite their support for Seattle Pride and LGBTQ+ issues on a national scale.
"Amazon has long supported Seattle Pride because we believe that the rights of LGBTQ+ people must be protected. We stand together with the LGBTQ+ community, were early and strong supporters of marriage equality, and are working at the U.S. federal and state level on legislation, including supporting passage of the Equality Act," a spokesperson said. "We also work hard to offer an inclusive environment for employees and for five consecutive years we've received a perfect score on the Human Rights Campaign's annual Corporate Equality Index."
Seattle Pride said organizers are also "deeply concerned" about the company's AmazonSmile program, which allows customers to donate to charities as they shop. Seattle Pride cited an investigation revealing more than 40 anti-LGBTQ+ organizations were signed up to receive funds through the program.
Amazon said an organization's participation in the AmazonSmile program does not mean the company endorses their views.
"It's critical Amazon and other corporate partners of Seattle Pride – and for other Pride events nationally – do not allow their platforms to be used by organizations which are actively working against the rights of LGBTQIA+ people," Seattle Pride said in their statement.
When evaluating corporate sponsors, Marx says the group started from the top, with the companies that offered the largest donations and stood to benefit the most from exposure and involvement with the parade, she told the Seattle Times.
"Amazon has been a sponsor for the parade on and off since 2009. It has donated roughly $42,000 since then," Marx said.
"We simply cannot partner with any organization actively harming our community through the support of discriminatory laws and politics. Making the decision to cut Amazon as a sponsor wasn't an easy one," Marx said, and it will affect the nonprofit's finances.
********************
Seattle Pride cuts ties with Amazon, alleging company donates to anti-LGBTQ+ politicians: