David Archuleta may have lost 'Masked Singer' but he's winning life
Overcoming a period of darkness to release new music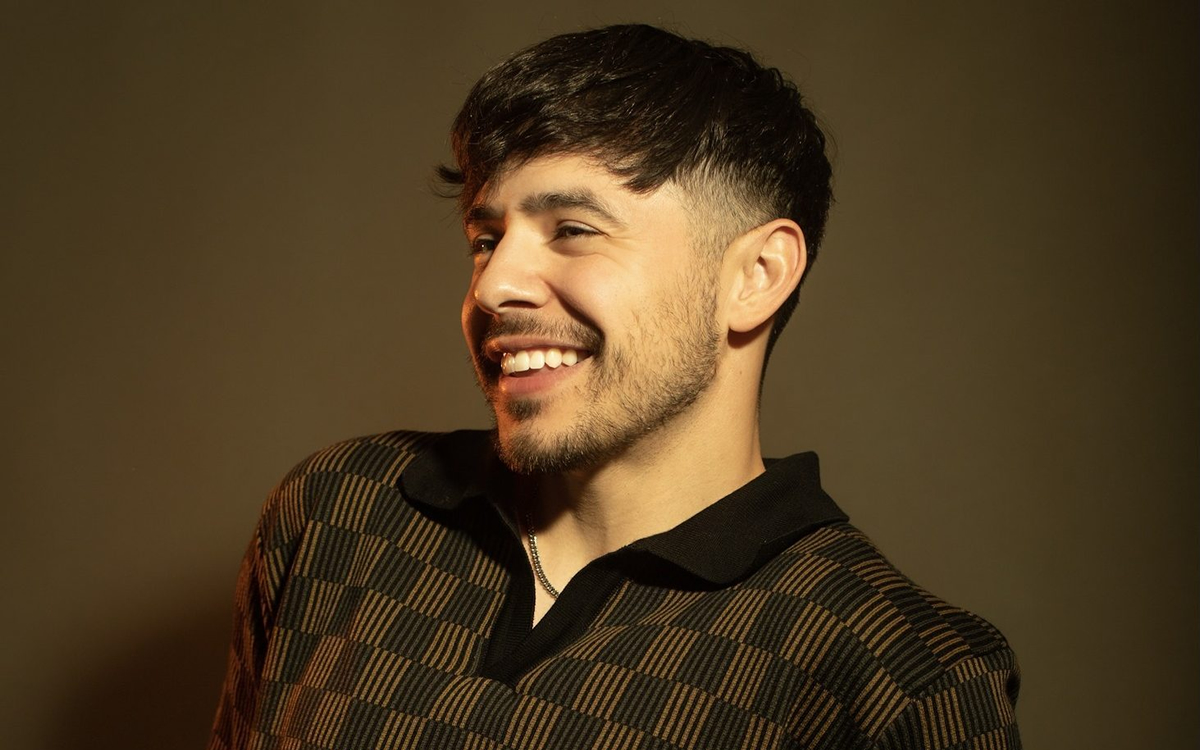 HOLLYWOOD – David Archuleta is easily the sweetest of crooners. His warm, romantic, sweet voice has charmed a breadth of audiences for more than a decade, first as a top contender on "American Idol," and most recently with his boyish face completely hidden on the "Masked Singer." In both competitions, he beat out dozens of massively talented singers to land in the No. 2 slot.
When he came in second on "Idol," he got lost within the sea of confetti heralding David Cook as the winner. On the "Masked Singer," when he lost to Bishop Briggs, he was all anyone was talking about, including by the winner herself.
When he was revealed as The Macaw, usually comedic judge Ken Jeong was brought to tears. Archuleta's voice was personal to Ken. His "American Idol" rendition of "Imagine" had gotten the Jeong family through tough times. Reminding the world that David's was the voice of an "angel" Ken told him, "You are a ray of light to me, my wife and to my kids — thank God for you!" In response, David shared his walk back from suicidal thoughts to coming out as queer. Then the rest of the audience, and winner Bishop Briggs, were also brought to tears. The Macaw may not have won the night, but David did.
David has always had his eye on love and compassion for all, even when he could not extend that courtesy to himself. His consideration came into play in his choices on how to present "Imagine" those many years ago. He had to decide which of the three verses of the song to perform.
He told me why he chose the third verse. "If I was only going to have one verse, and it was my last time being in front of an audience of that magnitude, I thought the song's message was a lot bigger in that verse, avoiding lyrics where people usually get stuck on the words. I didn't want them focusing on what the words were saying, I wanted them to see that the song talks about looking past differences, and just being one. Imagine a world of peace where there wasn't fighting, there weren't differences, there wasn't division. That's what I wanted to emphasize, and I felt the third verse did the best with that message, and was not going to turn people away, turn people's hearts off, hearing trigger words like 'Imagine there's no Heaven' it's easy if you try."
David is not about "no Heaven," he is about bringing it to everyone.
David may have come in second in the highest profile singing contests on the planet, but he refuses to come in second in his own life now. There, he is the hands-down winner. He makes that clear in his newest song release "Up." Rising back into popular view from his period of darkness, the song declares that he is headed "Up, up, up up."
David discussed with me the religious and mental health crisis from which he has emerged. He said, "Religion gives you a very structured view of life and of purpose…why you are here, and where you are going to go, who God is, and what God expects of you. Being raised and being told 'what God thinks of homosexuality and gay people' and that if you succumb to it, you are distancing yourself from Him. I tried so hard to do what I was told I needed to do and growing up a Mormon, I was told to call it 'same sex attraction' acknowledging that I had a 'weakness' or 'challenge' that I needed to overcome, and if I did not give into it, I would be OK.
"When I realized that I was never going to 'overcome this challenge of same sex attraction' I looked at myself as not just inauthentic, but as a failure. Clearly, I thought if I was truly a righteous person, I would be able to change myself from this 'wicked' state. When I realized I couldn't, I thought 'I'm wicked', and there was nothing I could do about that. It made me afraid of myself, and I did not want to be a 'wicked' person walking the earth. No matter how many times I tried, no matter how many times I tried dating a woman, I went to church and fasted, never looked at pornography, and despite that, I realized it was just my nature. It was not even that I was trying to have sex with anyone, I just felt a bond and attraction to other guys—falling love or having a crush on someone. It led me to wanting to terminate my life. That ideology came from the way I was raised, from my religion, my spirituality as I saw it at that time."
During his time of struggle, he even hid himself musically — he put out several outstanding Christmas albums. He released an album called "Therapy Sessions," which highlighted, albeit veiled, his thoughts and struggles to suppress his sexuality.
He finally ended up throwing himself to God in a final prayer of desperation.
He recounted the experience, "When I tuned into that higher connection, I heard God say, 'David, you need to stop asking me this, because you've been asking me this for over half your life and you can see, it's not changing. You need to understand, I do not intend it to change. This is what I meant for you. You are supposed to be this way. You are meant to be happy the way you are. You are meant to connect with the people I designed you to connect with. It is not an error despite what well meaning religious people say, and understand.'"
David realized once and for all that he was not evil, that gay people were not evil. "There was an absolute clarity and assurance, absolute confidence, so loving support from a higher power greater than me, that showed me how to love greater. It taught me to love myself and allow myself to be loved. It was pure, it was healing."
The revelation gave him the confidence to confront church leaders, to see through their "suggestions" and stand alone as his authentic queer self.
While cloaked in the Macaw, he walked the stage clearer and truer than ever, and at the unmasking, the world was seeing not just David Archuleta, but a David Archuleta it had not known before.
Now he is singing a new song, literally. The song is an anthem that can speak to every trans, LGBTQ+ kid or adult in the community.
More, it is a declaration of who David Archuleta is, and what we can expect from him.
"The only place I'm goin' is up
Only make room for love
'Cause my story's far from over
It's only begun
I'ma throw it all away
Every last piece of your hate
And though my story's far from over
I've already won
I'm goin' up, up, up, up, up, up, up"
Yes, Archuleta is back, winning, and this time, he is taking us with him.
The ultimate guide to queer gift giving
Perfect presents for everyone from roommates to soulmates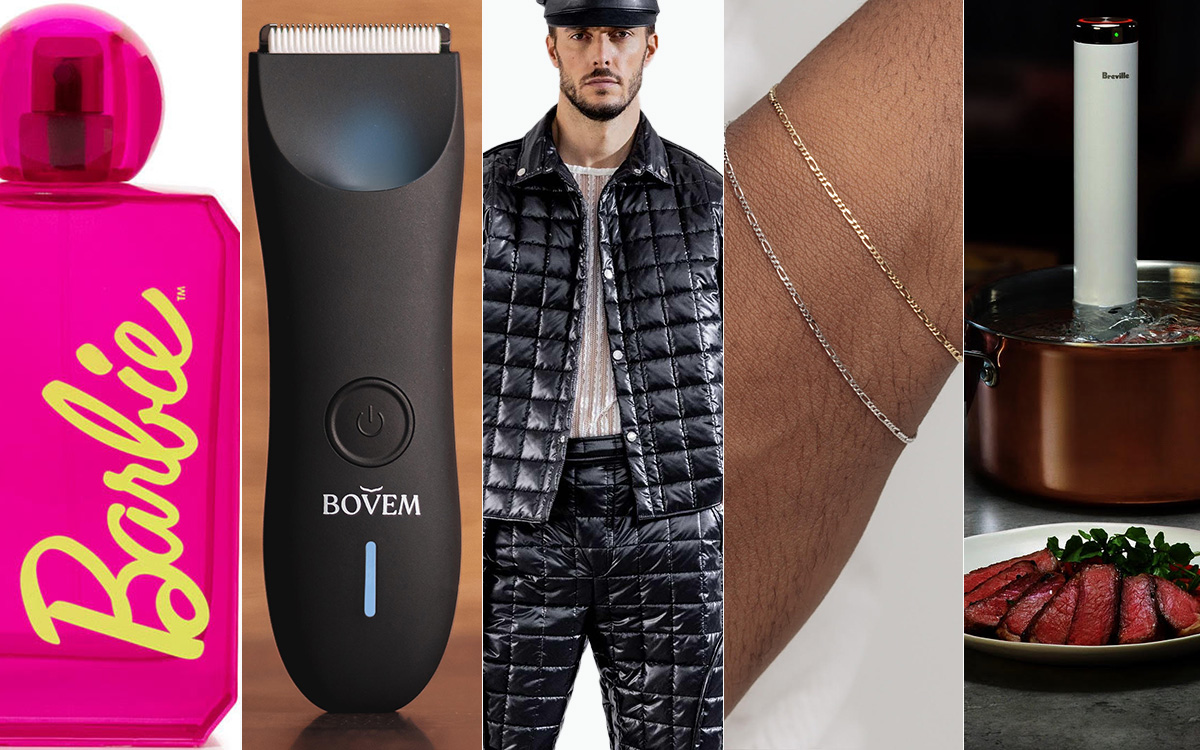 Searching for special deliveries for that special someone? Consider these elf-approved, consciously curated presents perfect for everyone from roommates to soulmates. 
---
Star Wars Home Collection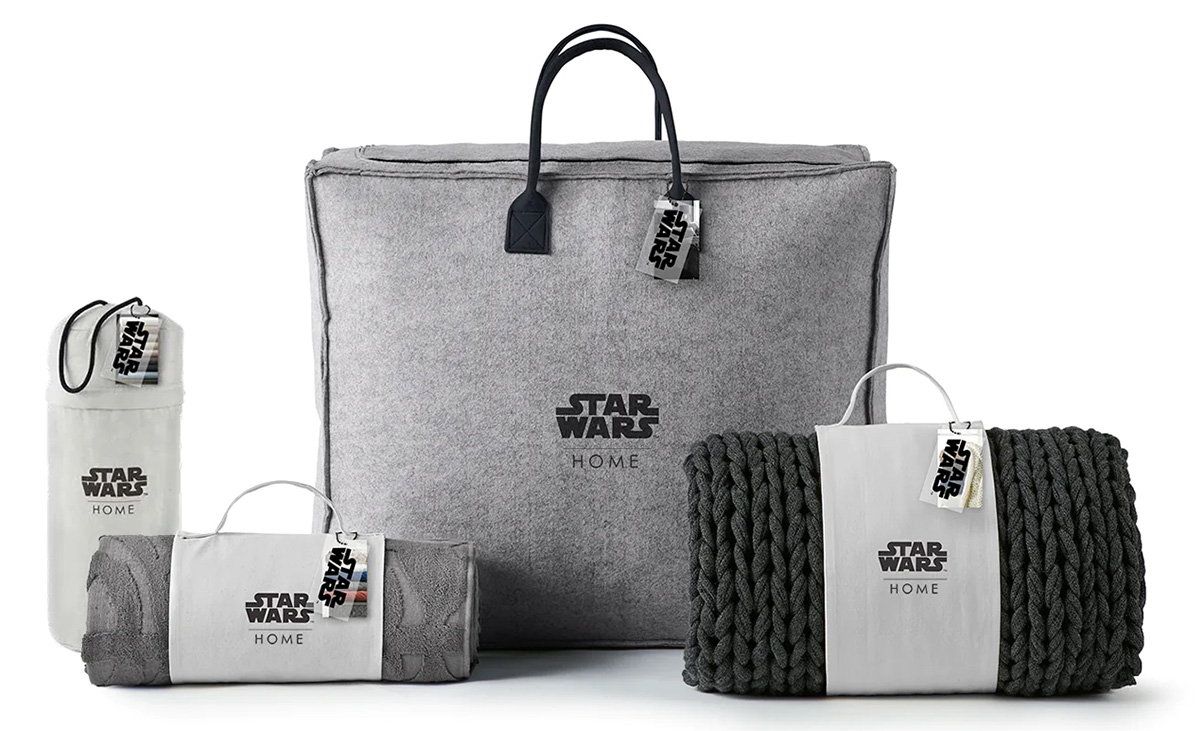 Movie nights in bed get a comfort upgrade from the Force – for those who uphold Jedi code in the streets but embrace the Dark Side in the sheets – with Sobel Westex's Star Wars Home Collection, five- to seven-piece twin, queen and king sets suitable for either alliance. Cop a bootleg of the infamous "Star Wars Holiday Special" (legal copies don't exist, nor has it been rebroadcast since its one-and-only airing in 1978) and settle in for a snacky screening with premade Johnson's Popcorn (a Jersey Shore staple) or Pop 'N Dulge's DIY gourmet kits. SobelAtHome.com, $350-$390; JohnsonsPopcorn.com, $27+; PopNDulge.com, $23
---
Bird Buddy Smart Feeder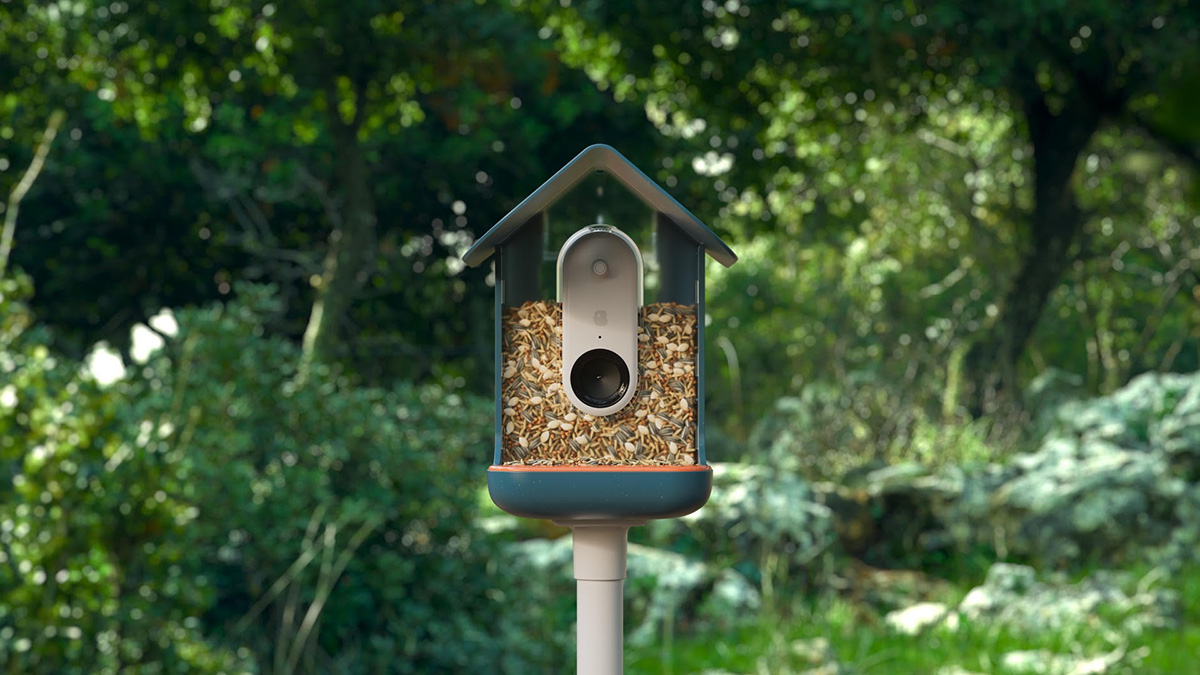 Avian enthusiasts get up close and semi-personal with feathered friends thanks to the Bird Buddy smart feeder that allows safe viewing via a solar-powered, app-enabled camera, along with adorable add-ons like a suet ball holder and three-in-one nutrition set to keep the neighborhood's population happy and healthy. MyBirdBuddy.com, $299-$415
---
Link x Lou Permanent Jewelry Pop-Ups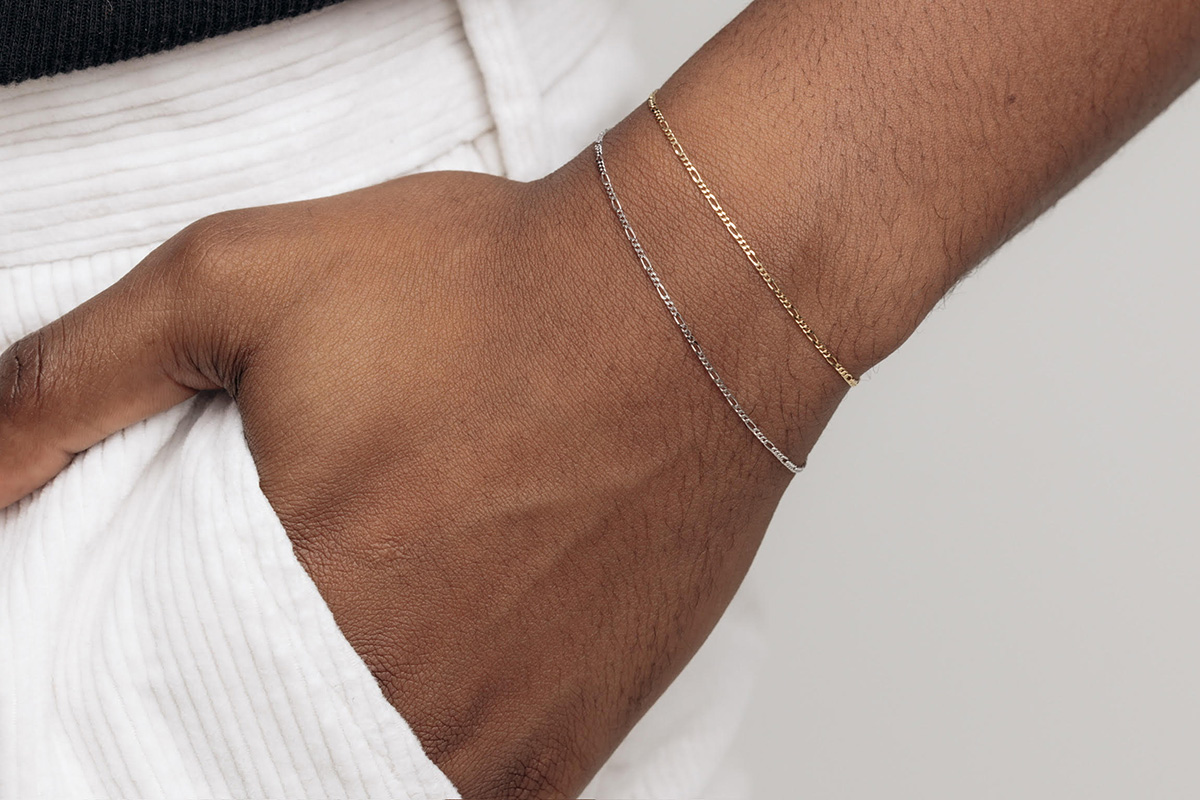 Jewelry – but make it an experience. That's the premise behind Link x Lou, a quick-fitting accessory service providing recipients with in-person appointments for custom-linked, clasp-less 14-karat white- and yellow-gold necklaces, bracelets, anklets, and rings that wear until they're worn out. Money's on 'em lasting longer than the situationship you've got goin', but may the odds be ever in your favor. LinkxLou.com, $55-$500
---
Orttu Shelton Puffer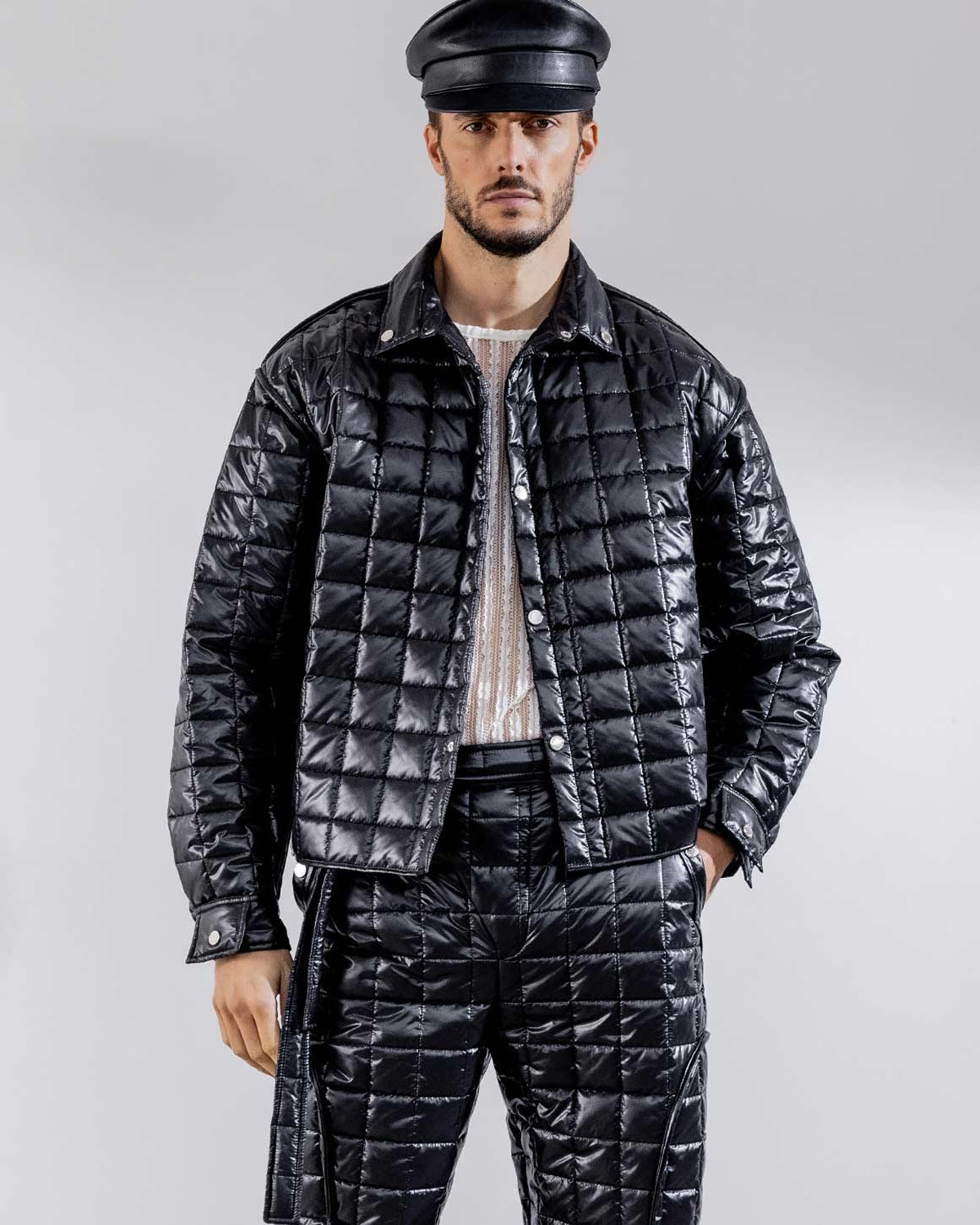 Guess who's coming to dinner? It's you as an alt-timeline Tom of Finland in Orttu's fully quilted, oversized Shelton Puffer comprised of double-layered high-sheen fabric and press-stud fastening that results in a slick style statement vers-er than you are. Orttu.com, $203
---
Winter Discovery Mini Scented Candle Set

Apotheke takes the guesswork out of choosing just the right ambiance-inducing aroma with its Winter Discovery Mini Scented Candle Set, featuring six fragrant two-ounce tins in seasonal smells that include birchwood apple, black cypress, blackberry honey, cardamon chestnut, charred fig, and firewood (with a combined 90-hour burn time), and packaged in a nostalgically illustrated gift box accentuated by festive gold detailing. ApothekeCo.com, $64
---
Polaris General 1000 Sport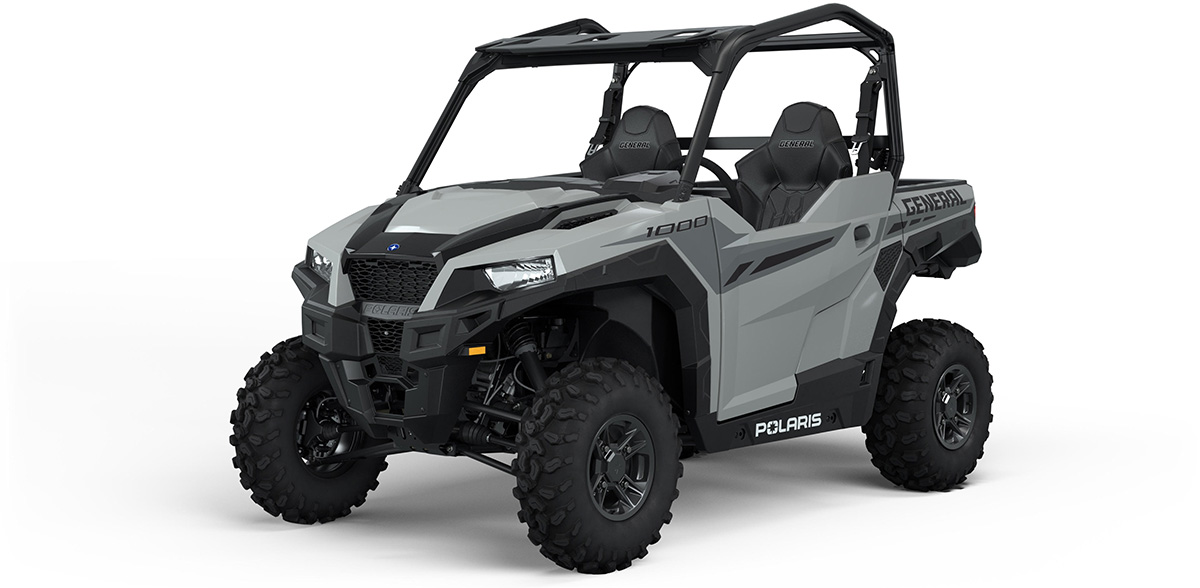 Resort communities across the country have adopted golf carts as a preferred mode of transportation, and you can establish yourself as a local baddie in Polaris' General 1000 Sport – in ethereal colorways like ghost gray – equipped with a four-stroke DOHC twin-cylinder engine, 100 horsepower, 1,500-pound hitch-towing capacity, and enough street cred for Boomers to shake their fists at. Polaris.com, $17,500+
---
'Arquivistas' Crystal Book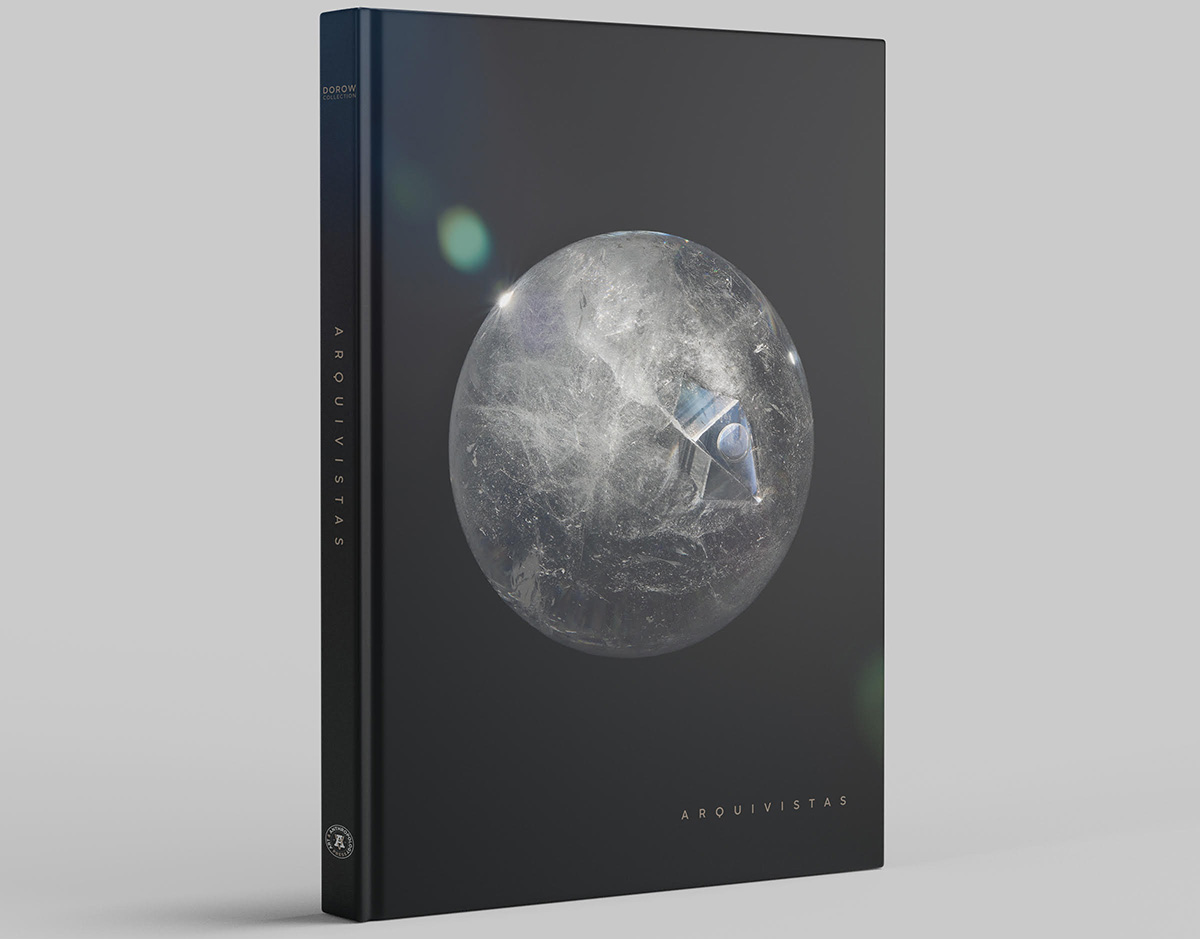 Brazilian crystal devotee Tatiana Dorow has curated an impressive collection of more than 1,000 rare and exquisite minerals – ranging from one ounce to over 5,000 pounds – the comprehensive record of which is now compiled in the sizable coffee-table tome "Arquivistas" (Portuguese for archivist) that's sure to satisfy, delight, and provide endless holiday-party talking points to the New Agers in your life. (You know they will.) ArtAndAnthropologyPress.com, $350
---
Bovem Globe Trimmer 2.0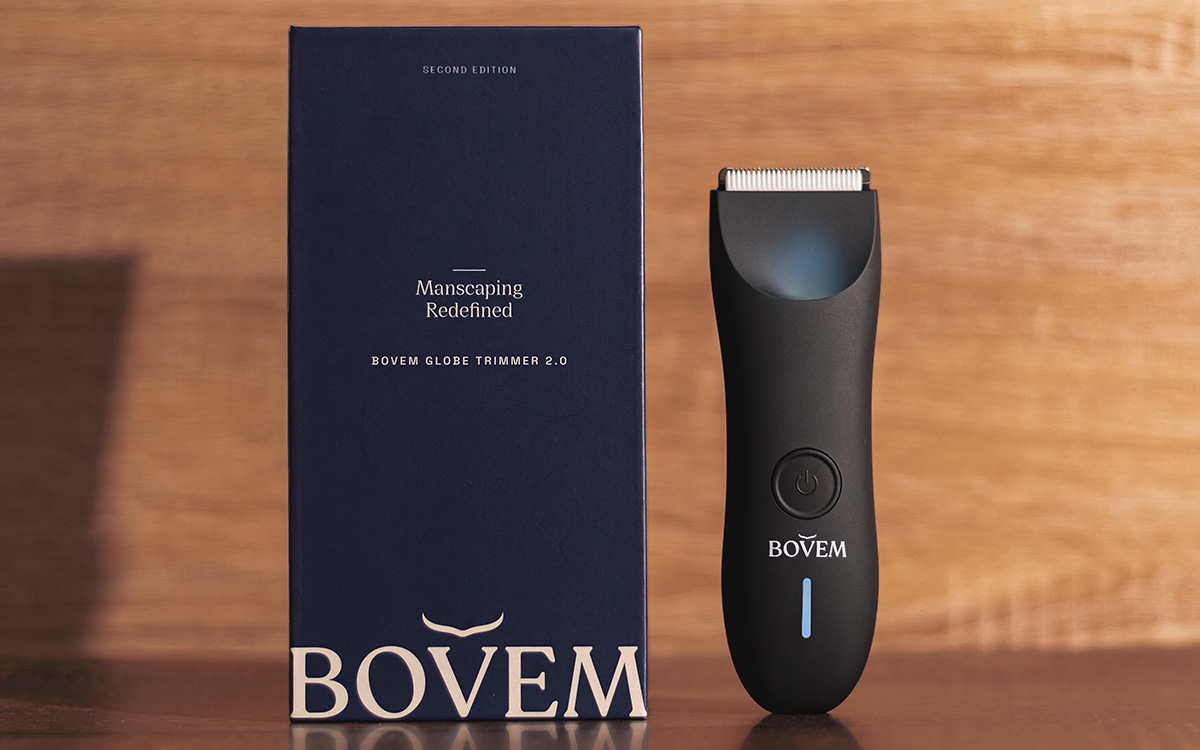 There are plenty of manscaping tools on the market, but perhaps none are designed with your delicate bits in mind like the handsome second-gen Bovem Globe body and groin trimmer with its ergonomic textured grip, powerful 6500 RPM with low vibration, varying guards, and replaceable TrimSafe blades that tidy you up without cutting skin or pulling rough hair. Deck the halls! – no more bloody Christmas balls. Bovem.co, $60-$87
---
Lexington Glassworks Decanter Set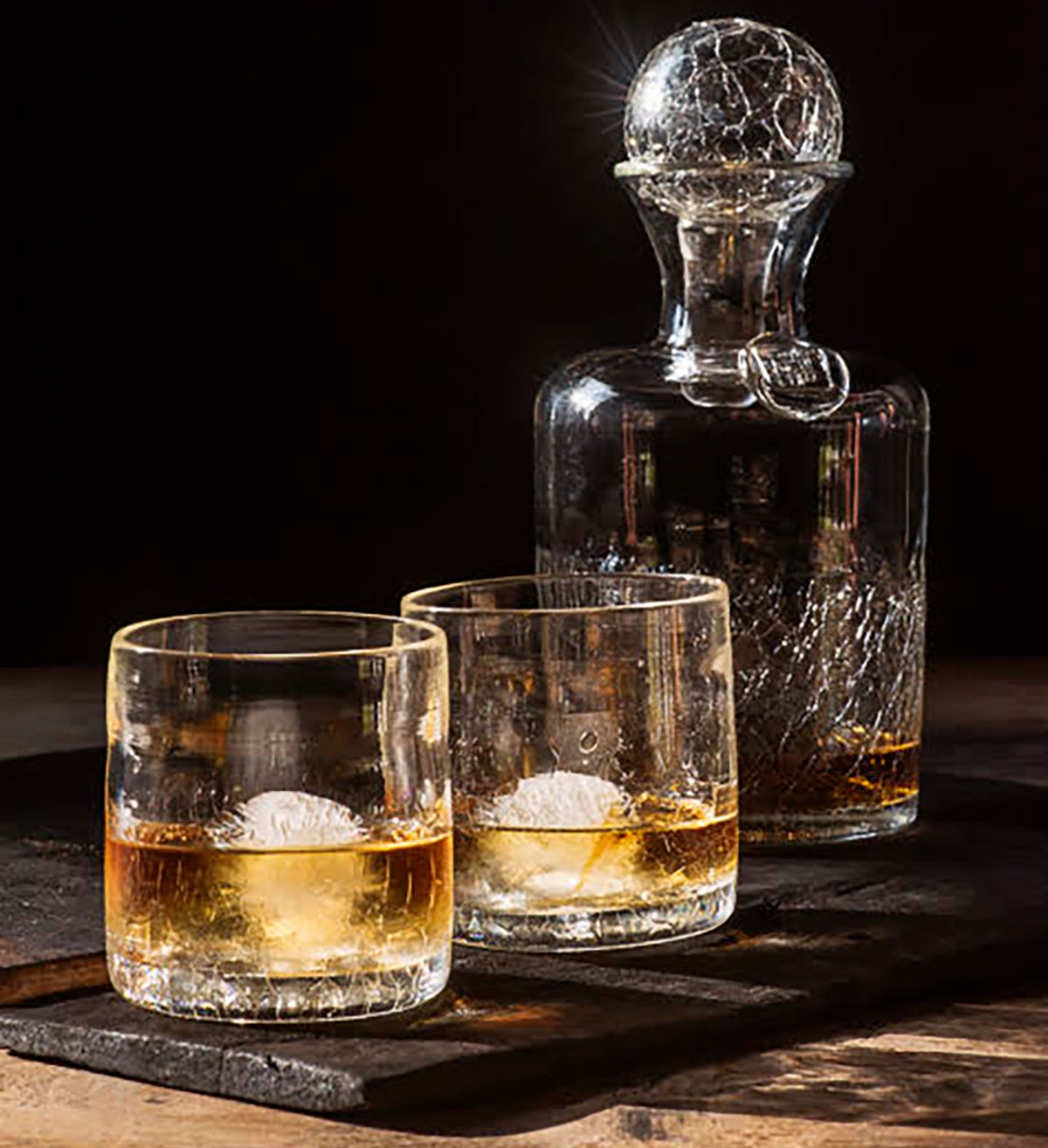 Pour one out from Lexington Glassworks' hand-blown whiskey decanter, each one individually crafted in the company's Asheville, N.C., studio and detailed with an elegant crackle finish that lends an air of sophistication to any home bar cart. Pair with a set of LG's complementary rocks glasses, in the same distinguished style, for a cherished gift. LexingtonGlassworks.com, $280
---
Joule Turbo Sous Vide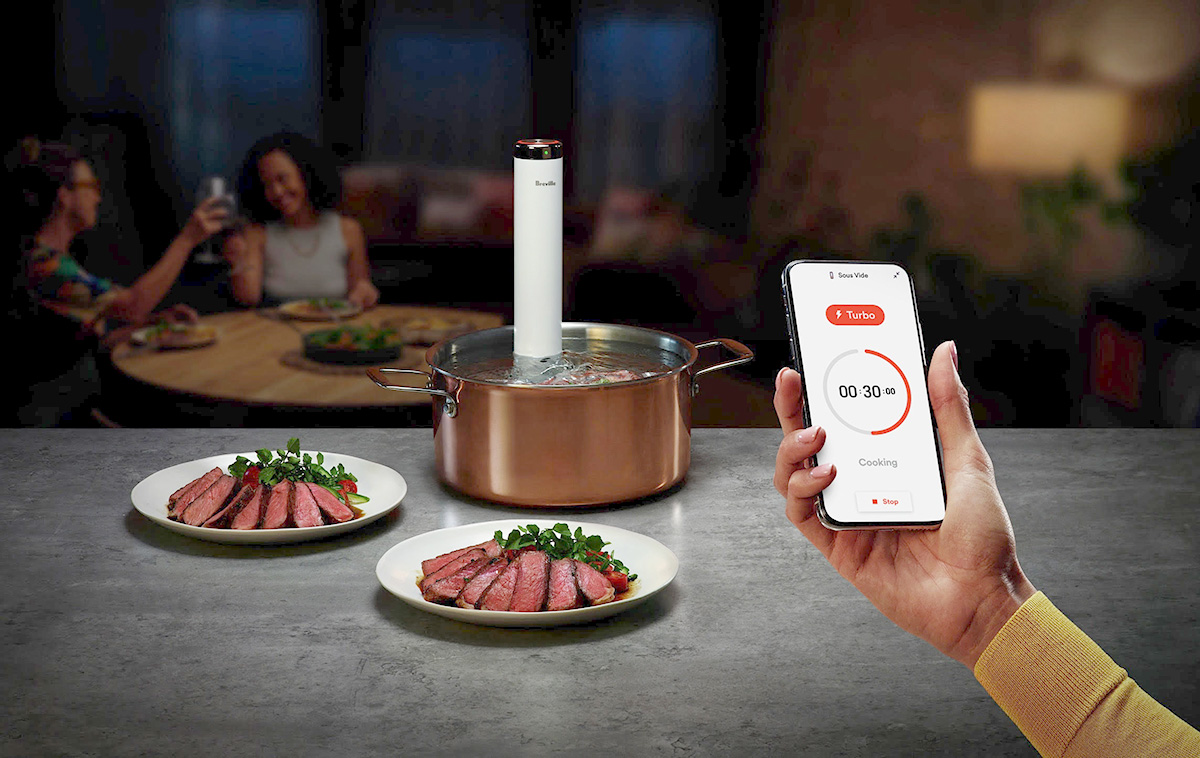 Your fave chefs' autopilot cooking technique hits home countertops in Breville's sleek Joule Turbo Sous Vide stick, which cooks seasoned-and-bagged meats and veggies to a faster-than-ever optimal internal temperature (unattended, no less) before a lickety-split sear and serve results in restaurant-quality dishes deserving of at least a couple Michelin stars for your minimal-mess kitchen. Breville.com, $250
---
Outlines Shower Liner System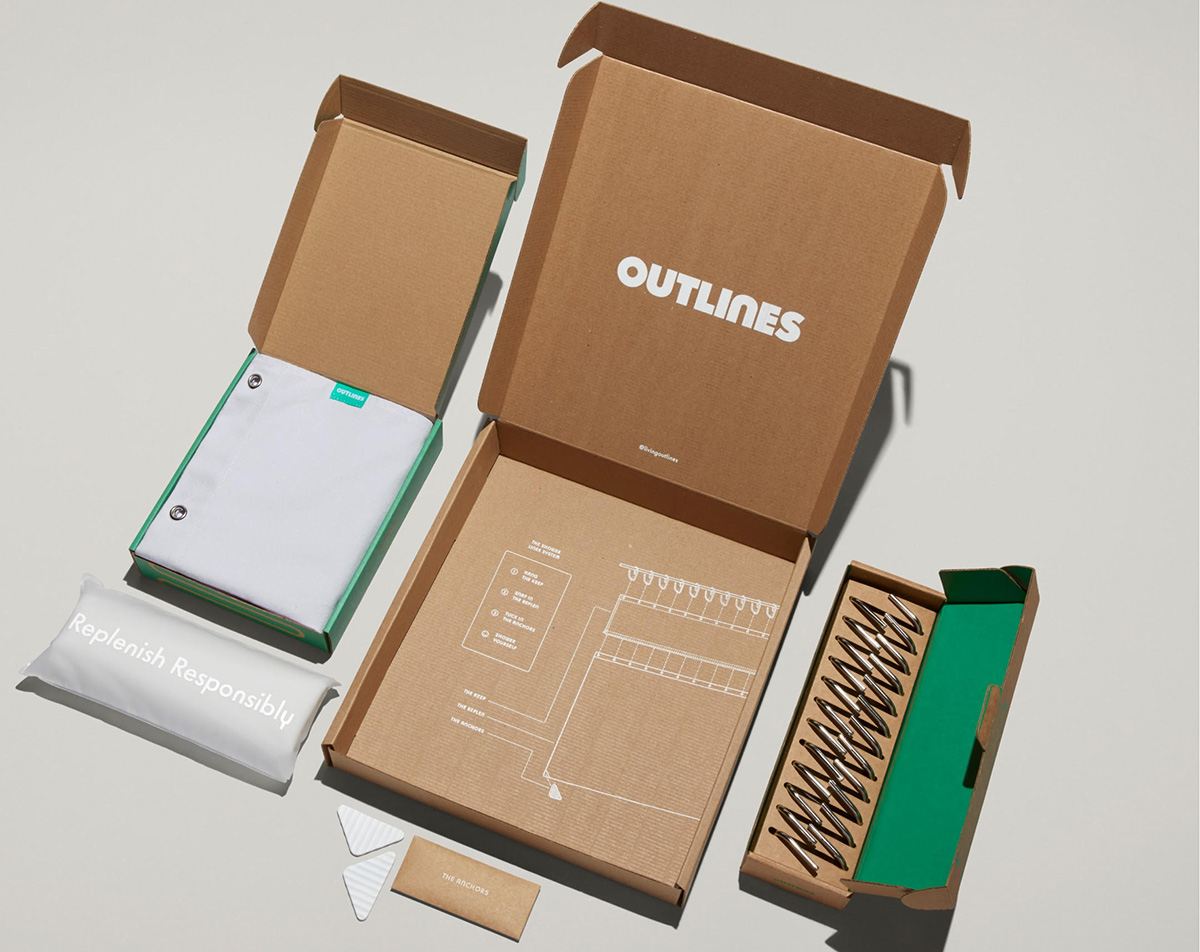 Holiday hosts can practice responsible replenishment amid our planetary plastic-waste crisis when you gift Outlines' thoughtfully designed Shower Liner System that provides users with a machine-washable cotton top piece and fully recyclable bottom to replace when it's time to ditch the grime. Set it and forget it with three-, six- or nine-month auto-deliveries. LivingOutlines.com, $50
---
Barbie Perfume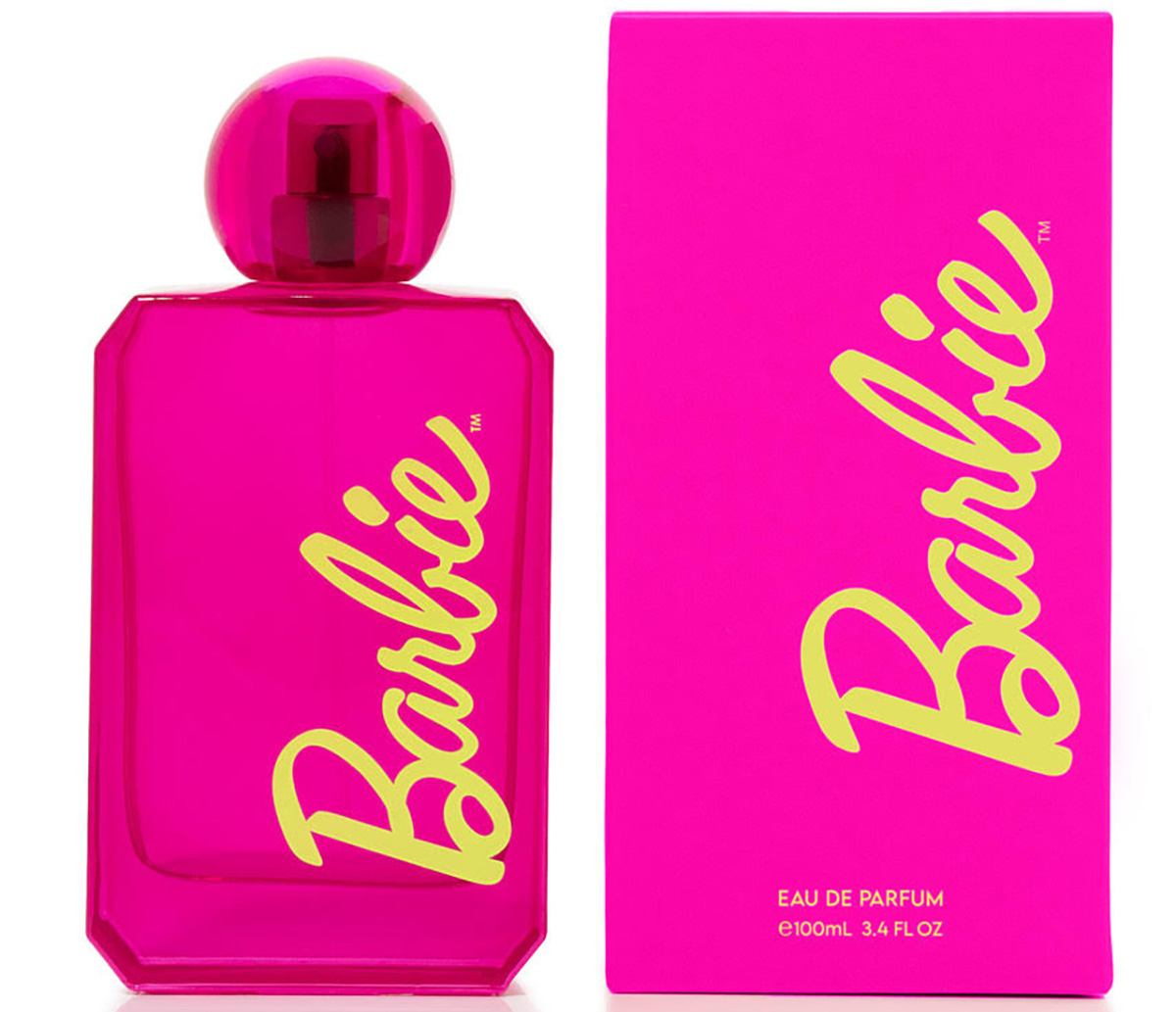 Fight the patriarchy doused in Barbie's sweet-and-fresh fragrance that, from top to bottom, features notes of strawberry nectar and red cherry, peony and pink magnolia, and sandalwood and soft musk for an extraordinary scent that's more than Kenough. DefineMeCreativeStudio.com, $65
---
AiRROBO Pet Grooming Vacuum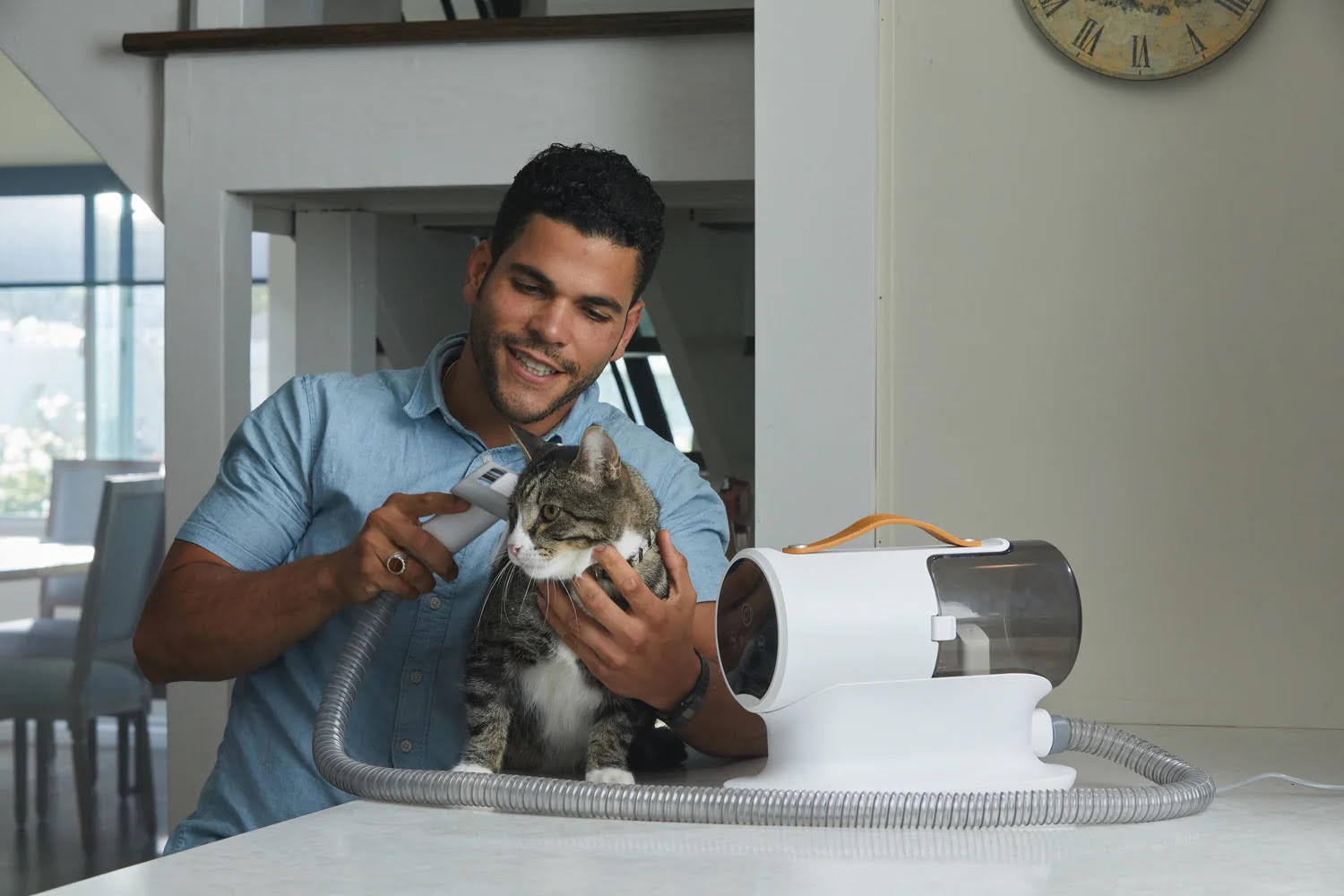 Posh pets enjoy salon-style luxury in the comfort of their homes when treated to a grooming session by the AiRROBO vacuum (think Flowbee for cats and dogs), a five-tool, one-stop solution for keeping furbabies' hair, dander, allergens and mites to a minimum. The portable pamperer includes an electric clipper, crevice and de-shedding tools, and grooming and cleaning brushes housed in a space-saving, HEPA-filtered capsule. US.Air-Robo.com, $110
---
Aura Smart Sleep Mask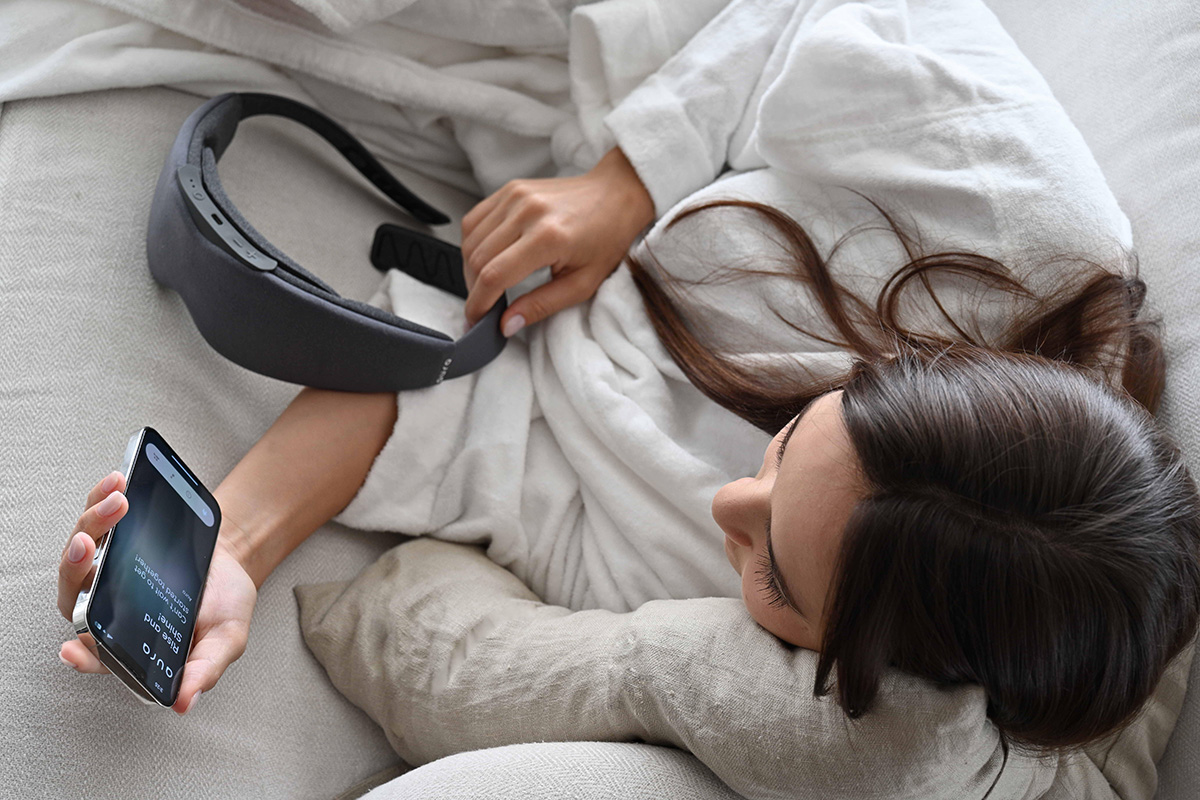 What does the future of total relaxation and deep sleep look like? Blackout darkness and complete serenity in a dream-state sanctuary when you spend your nights in the Aura Smart Sleep Mask with built-in speakers for guided meditation and snooze-inducing ASMR, zero-pressure eye cushioning, and light and sunrise therapy to help you wake rested and refreshed at home and (especially) away. Indiegogo.com, $190
---
Mikey Rox is an award-winning journalist and LGBTQ lifestyle expert whose work has been published in more than 100 outlets across the world. Connect with Mikey on Instagram @mikeyroxtravels.
Anatomy of a post-cancellation comedy tour: Ashley Gavin in D.C.
After doxxing and death threats, a focus on jokes that transcend identity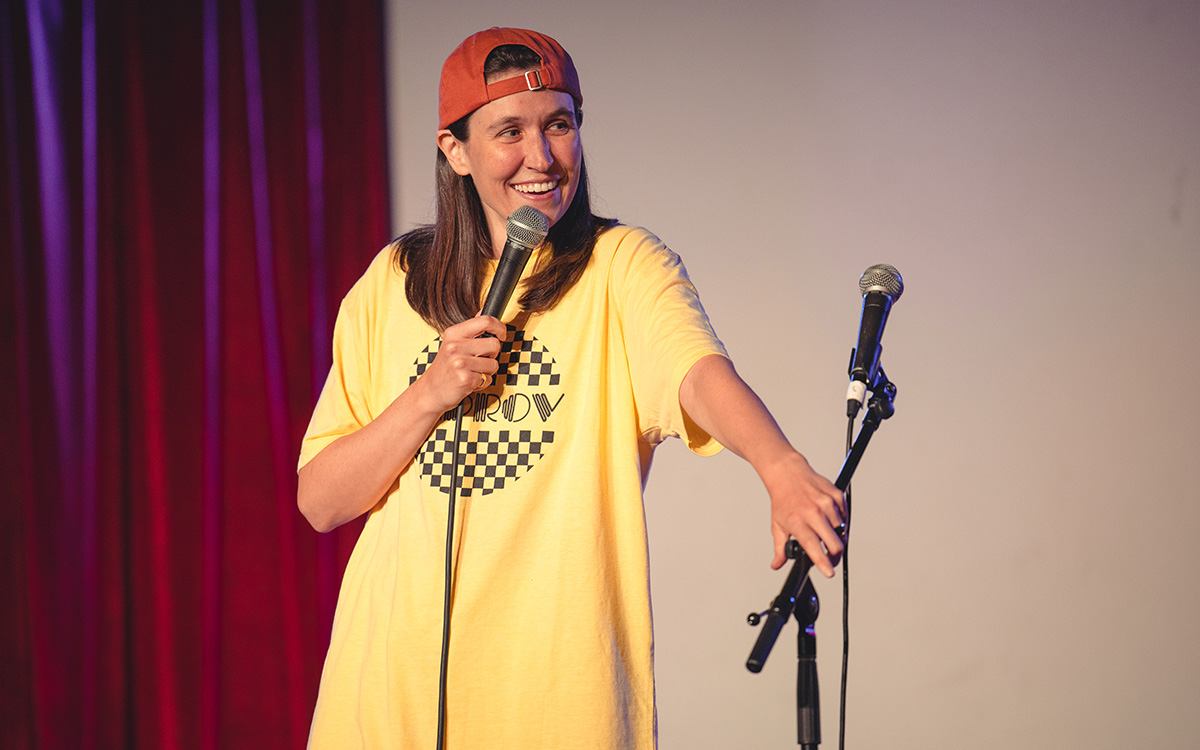 I was dressing up to go to Ashley Gavin's stand-up comedy show at the Lincoln Theatre when I got a text from Sydnie, Ashley's assistant. I didn't remember giving Sydnie my number — although I must have, surely? We had been in contact the past few days about setting up an interview with Ashley about her show here in D.C., and just today we had managed to schedule a time for tomorrow afternoon.
But suddenly the interview wasn't looking so sure. Sydnie was texting to ask for a list of my questions for the interview, and if I didn't provide them, I wouldn't be getting tickets to tonight's show. I had two hours to get back to her. "So sorry about that!" Sydnie texted.
The ultimatum caught me off guard — but perhaps it shouldn't have. Ashley Gavin was the subject of controversy this summer for some of her crowd work during a show in Indianapolis. After a fan cheered a little too loudly at a joke, Ashley informed her she was the "the most annoying fan who has ever been to one of her shows," and that she should "kill herself." When the fan responded, "I've already tried," Ashley responded that she didn't try hard enough, and implored her again and again to kill herself. The fan broke down in tears, and left the show.
The familiar cycle of celebrity cancellation played out. Calls were made on Reddit to boycott Ashley's shows. Ashley released an apology video. YouTubers scrutinized the apology clip-by-clip on their channels. Ashley reported getting doxxed in death threats. (The irony!) The fan Ashley accosted, Olivia Neely, raised money for suicide awareness online. And now Ashley Gavin is back on tour, for the first time since the incident. No wonder Ashley had her assistant screening my questions.
When Ashley took the stage at the Lincoln Theatre, it quickly became clear that her audience is kindling for controversy fire. All the way up front, in the first few rows, are Ashley's die-hard fans. Some of these fans have paid hundreds of dollars for meet-and-greet tickets after the show. They're on the younger side, and are largely lesbian or queer. They turned 21 during the pandemic, and they haven't necessarily been to a comedy show before. They're fans from online — of Ashley's TikTok, or her podcast. But all the way in the back are more casual viewers, people who aren't fans of Ashley specifically, but of comedy more generally. They might have bought their tickets last minute. They're a little older than the die-hard fans, a little less queer, and they're more familiar with the offline comedy club scene.
It's great that these two different groups can come together to enjoy a comedy show. But there's one big problem. The online die-hards and the offline comedy regulars have very different expectations for the show. And Ashley isn't looking to satisfy all of them.
On the one hand, the comedy regulars aren't necessarily used to the content of her show, which especially on this tour, is largely comprised of material about being lesbian. Ashley wants the straight people in the room to know these jokes are for them too. One of the few bits Ashley carried over from her first special to this new tour involves picking out a random straight man in the audience. She'll learn his name, and then check in on him after this or that joke later in the set as the 'representative straight man' in the crowd. "I'm speaking to the people who might not feel comfortable in the room," Ashley explained to me during our interview. "I'm saying like, hey, I know you're there, and this is for you. And I'm really glad that you're here, you know."
But if Ashley wants the comedy regulars to adjust to the content of her show, she also wants her online, die-hard fans to adjust to the form of her show, which is offline, at a comedy club or theater. Her die-hard fans are new to the comedy scene, and she wants to make a proper introduction. This isn't simply out of magnanimity. Ashley intends to put on the kind of show the comedy regulars are there to see. And if her fans from TikTok or her podcast are going to enjoy it, that means adjusting their expectations.
"I've read it in my comments [online] before," Ashley lamented. "I've read like, 'This was not a safe space.' Maybe because of gross things, or some of the darkness of the jokes. I'm frequently like, what made you think it was going to be a safe space? Art is not a safe space."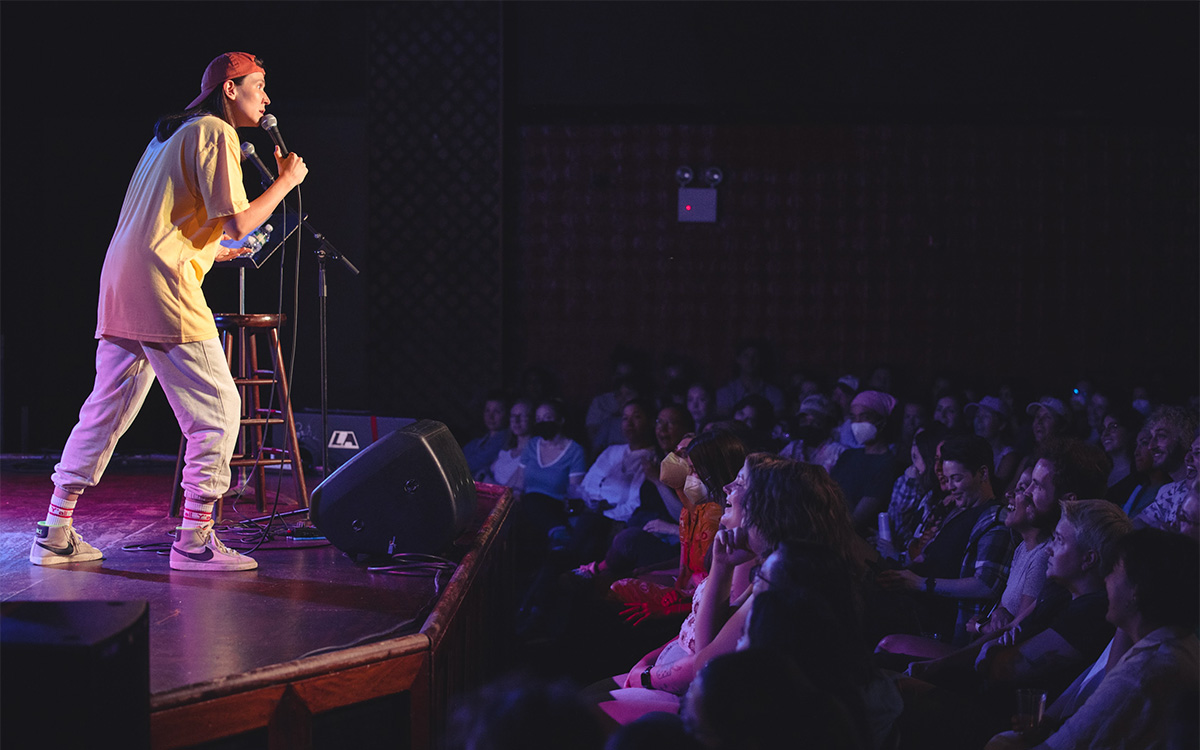 As Ashley sees things, part of going to a comedy show is letting go and not worrying about whether the jokes are offensive. It's giving the comedian the benefit of the doubt, especially if you know them from online. And she thinks letting go of your worries isn't giving up on your political convictions — it's empowering. "[My fans] are very into social justice, and very into doing the right thing, [and] I want to give them the opportunity to let go a little bit, and release some of their tension, and their pain, and their struggle."
So one of the more unique things Ashley will do as a comedian is address her online, die-hard fans directly at the beginning of her show. She'll tell them that she's on the right side of things, that she won't pull the rug out from under them, politically speaking. She'll tell them that they should feel free to laugh, to let it out, not cover their mouths. "I know who my audience is, and they want some safety. And they want some trust. And the fastest way that I can earn that trust is to be up front, and just say I'm not going to trick you tonight. The person you came to see, the person you think I am, I am that person." But it's a difficult balancing act. How do you promise your audience safety, while maintaining that a comedy show is not a "safe space"? It's no wonder the kindling might catch fire, despite Ashley's best efforts. You'd be forgiven for wondering whether there wasn't an easier way. Why ask fans who want safety to ride out a non-safe space?
I think it helps to understand what Ashley wants out of being a comedian. A major theme of Ashley's first comedy special was her frustration with being called a "lesbian comedian." She talks about wanting to be called a great comedian, not a lesbian one — someone who is in the running with other great comedians, whose jokes transcend any particular identity. And if you want to be a great comedian, and not "the lesbian comedian," it makes sense that you might want your mostly queer online audience to acclimate to the comedy club scene. She doesn't want to put on a lesbian show. She wants to put on a great comedy show.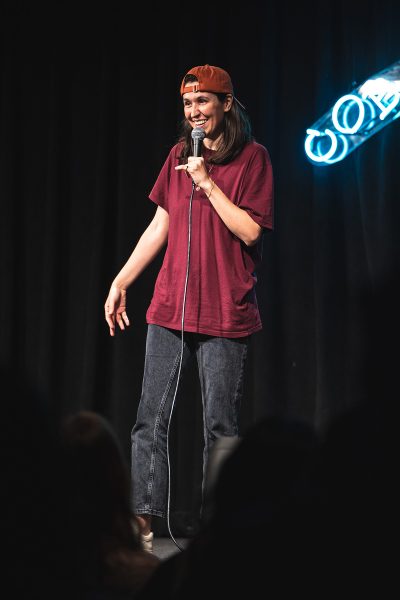 So what of Ashley's hopes for being a great comedian, post-cancellation? On her Chosen Family podcast, taped just one day before her show in D.C., Ashley gave a picture of where she thought things stood. "My audience has changed. I'm experiencing this new audience now that might be a better fit. Because it's the folks that saw what happened and kind of understand, OK, these were meant to be jokes," Ashley told her co-hosts. "The folks who don't see it that way aren't really at the show anymore, and the show is far more enjoyable for everybody there."
When I surveyed the audience after Ashley's show, her prediction seemed to bear out. Everyone I talked to either didn't know about the summer's controversy, or didn't care. "I know nothing of drama. That takes a lot of energy to follow," said Sunshine, a fan of Ashley's from over the pandemic. People wanted to chat about Ashley's crowd work, particularly the drunk girl from Missouri who just wouldn't give up. They had nothing to say about Indianapolis. Perhaps for Ashley Gavin, the post-cancellation cycle doesn't end with her remaining fans forgiving and forgetting. Just the forgetting, and moving on.
CJ Higgins is a postdoctoral fellow with the Alexander Grass Humanities Institute at Johns Hopkins University.
Meet two key figures behind the most LGBTQ-friendly video game ever made
Baldur's Gate 3 debuted in August to widespread critical acclaim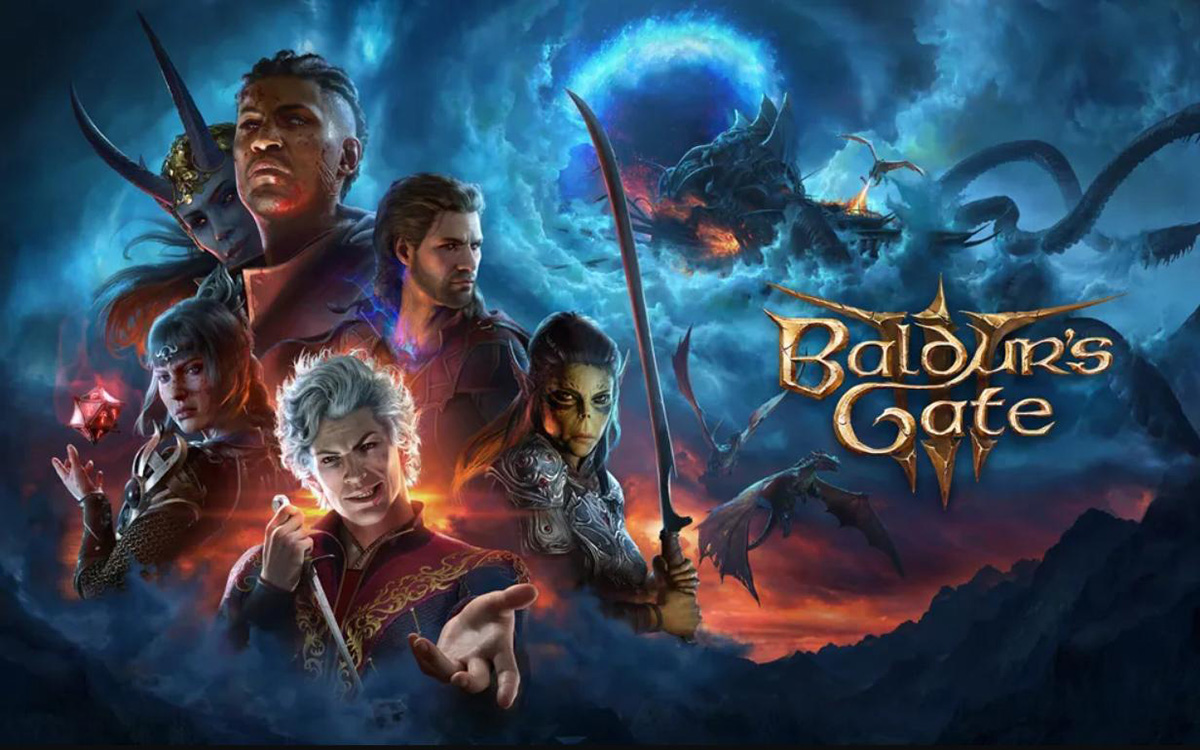 Baldur's Gate 3 (BG3) is perhaps the most LGBTQ-friendly AAA video game ever made. It's also one of the best role-playing games ever, according to Metacritic, the premier website owned by Fandom that aggregates reviews of films, television shows, music albums and video games.
Baldur's Gate 3 by Ghent, Belgium-based Larian Studios, is a series of role-playing video games set in the Forgotten Realms Dungeons & Dragons campaign setting. The game has spawned two series, known as the Bhaalspawn Saga and the Dark Alliance.
Baldur's Gate 3 was released on Aug. 3, 2023 to widespread critical acclaim. Unusually for a AAA game, it had spent six years in development, and almost three years of that in early access open beta testing. Larian Studios developed BG3 as a sequel to the first two games, which were released in 1998 and 1999 respectively.
Recently the Blade had the opportunity to interview two of the key figures in the game's development.
Actress Jennifer English played the role of Shadowheart, one of the main characters of the game with whom the player can have a romantic relationship, regardless of their gender. Her partner is Aliona Baranova, an actress and motion capture (mocap) performer who worked as one of the Performance Directors on the game. They met during the production of the game and worked closely together during the height of the coronavirus pandemic. Jennifer identifies as lesbian and queer, while Aliona identifies as bisexual and queer. They graciously agreed to give the Blade an hour of their time, right after a grueling weekend at London Comic Con.
BLADE: How was London Comic Con 2023? How were you both received?
JENNIFER: It was like being a rock star. It was incredible. We were both there for Comic Con [2022] this time last year [and] when I first turned up there was no one in my queue [for autographs]. Now this year, there were people queuing for 6 hours at one point. It was absolute madness. But it was also just really beautiful.
We did one of the panels [this year]. And I was expecting it to be like a 500 or 1,000 seater. When I looked out, it was about 4,000 people. It was really wonderful because Aliona was next to me the whole time, and so many people wanted her autograph as well–like a good third to a half.
ALIONA: The number of people that wanted to take a photo of the both of us was so touching, as was how many people [that] came up to us and said, "We watch your streams" and told us that the representation that we gave them, and how open we are about being neuro divergent, was so meaningful.
BLADE: Did either of you play Dungeons and Dragons before you started work on this game?
JENNIFER: I always wanted to. I just hadn't been invited.
ALIONA: No, never!
JENNIFER: I was really lucky that the first time I got to play D&D was with the cast for High Rollers, and we got Mark Humes, who was the best dungeon master, to walk us through it. We felt so safe and guided. It was a really wonderful start into D&D. The space felt very welcome as well, which was nice, and no one seemed to mind too much that we were fumbling through somewhat. And it was really nice to play together as a couple.
BLADE: You posted how you auditioned for the role of Shadowheart in BG3, and Jennifer got it. This led to an interesting start to your relationship.
ALIONA: So I auditioned, and didn't get the part. And then another call went out looking for people that had mocap (motion capture) experience, which I did have, to direct. When I sent in my mocap reel I was secretly hoping they'd watch and think, she should be in the game as an actor. But no, they didn't. They rang me to say they thought I should direct.
I came to direct, did a couple of sessions, and then, during my fourth or fifth session, Jen comes in to record Shadowheart. Everyone is telling me "Jennifer is coming in today. She's lovely. You're gonna love her". And I'm like, yeah, yeah, I'll see.
When Jen came into the studio she was an absolute ray of sunshine. It was sickening–she was so wonderful, I could not hate her. I wanted to, so badly, but I just couldn't. She got along with everyone; she was so friendly. I thought, "you're making this so hard for me".
Then we went in to record, and I thought, okay, well, maybe she's not that good at the role, and I can swoop in and save the day and be Shadowheart instead. But she was amazing. I wanted to hate her even more, but I couldn't, because she was so talented and incredible. I was very naive and very confident. I definitely couldn't do what Jen has achieved, and she was a far better performer than I was back then. I've learned a lot from her since then to become a better performer myself.
It could have gone one of 2 ways: I could sabotage her and direct her really badly, or I could help this incredible and kind woman out and be a good director for her. The rest is history. And I think we nailed it with Shadowheart.
BLADE: Jennifer, how did you find out Aliona wanted to be frenemies initially?
JENNIFER: I can't remember how I found out, but I remember being shocked, to say the least. And now we laugh about it quite a lot.
BLADE: What was it like finding the character of Shadowheart?
JENNIFER: I found the voice quite easily, and felt like I accessed her [character] reasonably quickly. There was a lot of collaboration and creativity involved with it. But the one thing I really struggled with at the beginning was the physical side of it, because it's such an overwhelming thing…you're put into a grey room with loads of cameras on you, and you're wearing what is essentially a Velcro cat suit with bobbles on it, and then you're just told to act naturally.
One thing that Aliona quickly picked up on was the fact that I have ADHD. A lot of our creative process together was working to find Shadowheart within that—to not fight against it, but use it. That was really wonderful.
BLADE: Are you having any problems with people blurring the line between Shadowheart and Jennifer when you meet them in real life or online, or are people pretty good about keeping them keeping them distinct?
JENNIFER: I think if I had [Shadowheart's] kind of black cat energy, perhaps. But I am a golden retriever puppy with blonde hair that's five foot one. I don't have that kind of statuesque, armor-clad cleric-of-Shar thing going on. So I think our energies are so distinct that it would be pretty impossible to get us confused.
There is a lot of me in Shadowheart, because I wanted to make her as truthful as possible. [She's] the part of myself that you'd have to find me in a very vulnerable state to see. That's a deeper part of myself. Certainly not one that you'd see at Comic-con, or if you bumped into me on the train.
BLADE: I know people who generally don't like video games who are really into BG3. What's your take on why this is?
JENNIFER: Yeah, it's interesting, isn't it? Baldur's Gate 3 is mainstream. It's been on South Park.
ALIONA: It's the mocap. It's not often that you have nearly all 248 actors do their own mocap. I think that's why it feels like a TV show or film. I'm biased, but I do think it makes a difference, because I've looked at another recent release and you can tell that the voice is done separately from who's doing the body. You can't care for them as much as you do in this game, because there's a disconnect.
JENNIFER: It feels quite jarring because you can't be immersed in this in the same way, you can tell everyone's acting, whereas [Baldur's Gate 3] feels like people are their characters. They're so good in them.