GOP is coming for same-sex marriage, Biden warns
Saturday marks a year since the U.S. Supreme Court struck down Roe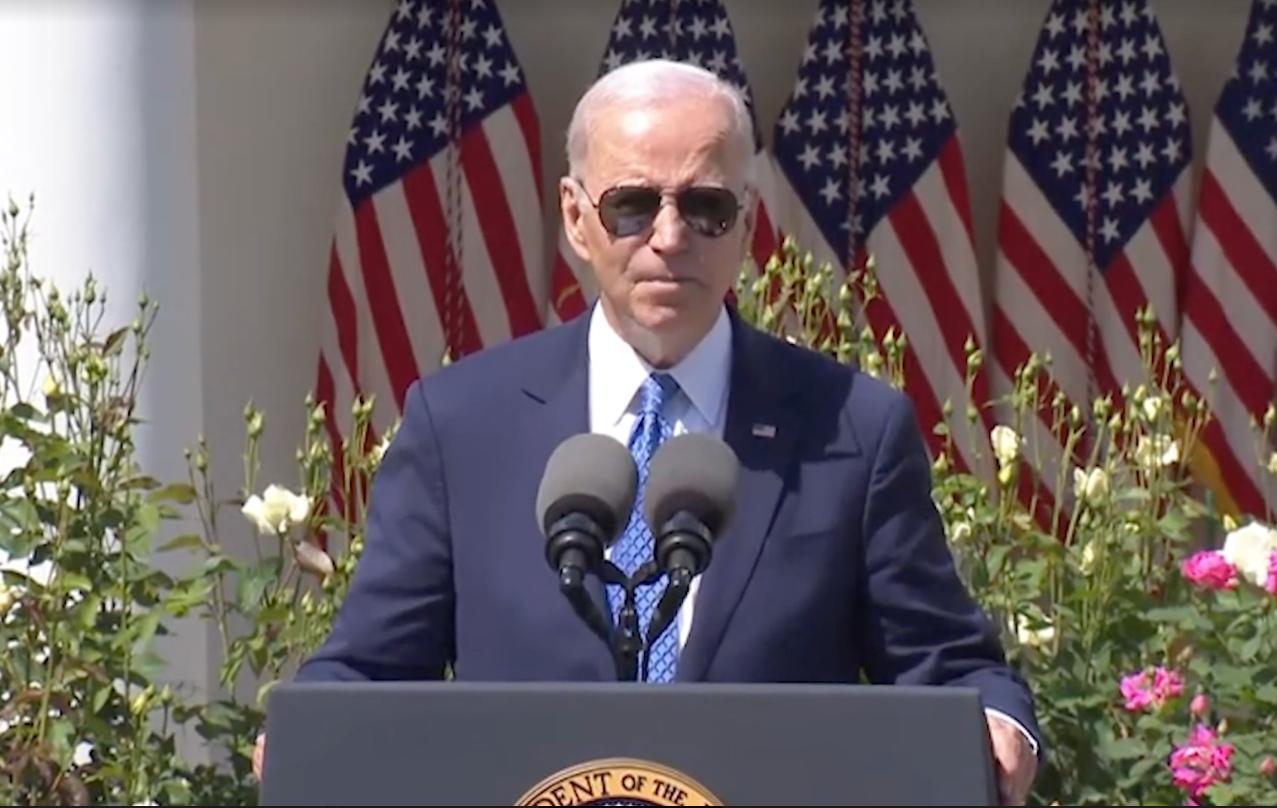 President Joe Biden on Friday warned that if Republicans win next year's elections, they will go after the right to privacy that has provided the basis for legal protections for same-sex marriage and access to contraception.
"These guys are serious, man. I — I said it when the decision came out, and people looked at me like I was exaggerating," he said. "But they're not stopping here."
Biden delivered the remarks during an event hosted by America's largest pro-choice organizations in commemoration of the first anniversary of the U.S. Supreme Court's ruling overturning Americans' constitutional right to abortion.
Joining the president at the Mayflower Hotel in D.C. were his wife, First Lady Jill Biden, Vice President Kamala Harris, and her husband, second gentleman Doug Emhoff. Also in attendance were senior administration officials and House Speaker Emerita Nancy Pelosi (D-Calif.), who spoke before Biden took the stage.
Repeating his call for Congress to pass legislation restoring the reproductive freedoms that were erased with the Supreme Court's decision in Dobbs v. Jackson Women's Health Organization, Biden also denounced the abortion restrictions that were since passed in red states.
"They're not stopping here," he said. "Make no mistake, this election is about freedom on the ballot."
Representatives from the abortion rights groups hosting the event — Emily's List, Planned Parenthood Action Fund and NARAL Pro-Choice America — endorsed Biden's bid for re-election, likely a signal of his campaign's confidence that reproductive rights will be a defining feature of the 2024 presidential race.
Also on Friday, the White House issued an Executive Order on Strengthening Access to Contraception along with a fact sheet providing an "update on the work of the Task Force on Reproductive Healthcare Access and the administration's ongoing efforts to defend reproductive rights."
The executive order delineates a series of actions including plans to improve access to affordable contraception for those with private health insurance; improve access to over-the-counter contraception; support family planning services and supplies across the Medicaid program; improve Medicare coverage of contraception; ensure "robust coverage" of contraception for service members, veterans and federal employees; increase contraception access for federally supported healthcare programs; improve access to affordable contraception provided by employer sponsored health plans and institutions of higher education; and support research documenting gaps and disparities in access to contraception.
The White House's fact sheet, meanwhile, summarizes the Biden-Harris administration's work fighting for reproductive rights in the wake of Dobbs. This has also included a series of actions contained in two executive orders along with those in Friday's.
Among other moves, the administration has worked to ensure access to medication abortion, protect the freedom to travel across state lines for medical care, safeguard the privacy of health information and partner with statewide abortion rights advocates.
On Saturday, the nation's largest LGBTQ advocacy organization, the Human Rights Campaign, issued a press release committing the organization to fighting on behalf of reproductive freedom.
"LGBTQ+ people are disproportionately affected by abortion bans," according to the press release. "Even prior to the Dobbs decision, lesbian, bisexual, and queer cisgender women reported higher rates of unwanted or mistimed pregnancies relative to heterosexual women, often due to the discrimination that they face in healthcare settings."
Biden, Harris, deliver remarks for White House Office of Gun Violence Prevention
Pulse survivor Brandon Wolf among those who spoke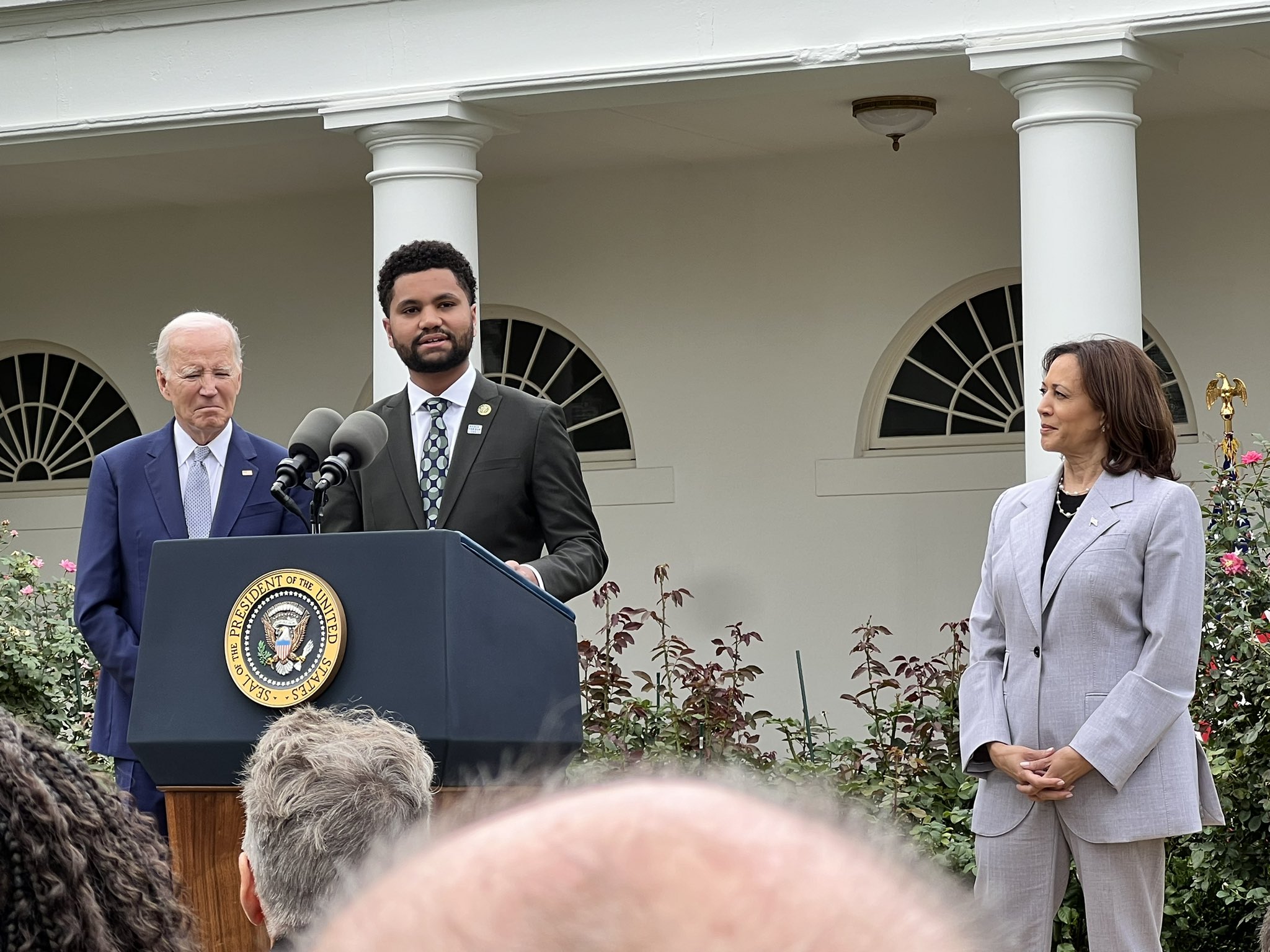 President Joe Biden, Vice President Kamala Harris, and U.S. Rep. Maxwell Frost (D-Fla.) addressed an audience from the Rose Garden of the White House on Friday to honor the establishment of a first-ever White House Office of Gun Violence Prevention.
In a press release Thursday announcing the move, the administration said its aim is to implement and expand the provisions of last year's Bipartisan Safer Communities Act along with those contained in the president's executive orders targeting issues of gun violence.
Additionally, Biden explained in his remarks, the office will coordinate more support for survivors, families and communities, including mental health services and financial aid; identify new avenues for executive action; and "expand our coalition of partners in states and cities across America" given the need for legislative solutions on the local and state level.
Harris, who will oversee the office, pledged to "use the full power of the federal government to strengthen the coalition of survivors and advocates and students and teachers and elected leaders to save lives and fight for the right of all people to be safe from fear and to be able to live a life where they understand that they are supported in that desire and that right."
The vice president noted her close experiences with the devastating consequences of gun violence in her work as a federal prosecutor, San Francisco district attorney, California attorney general and in her current role.
Biden's comments also included highlights of his administration's accomplishments combatting gun violence and a call to action for Congress to do more. "It's time again to ban assault weapons and high capacity magazines," he told lawmakers.
The president also credited the the work of advocates including those who were gathered at the White House on Friday: "all of you here today, all across the country, survivors, families, advocates — especially young people who demand our nation do better to protect all; who protested, organized, voted, and ran for office, and, yes, marched for their lives."
Taking the stage before introducing Biden, Frost noted that "Right before I was elected to Congress, I served as the national organizing director for March for Our Lives, a movement that inspired young people across the nation to demand safe communities."
"The president understands that this issue especially for young people, especially for marginalized communities, is a matter of survival," the congressman said. And the formation of this office, "comes from Pulse to Parkland," he said, adding, "we fight because we love."
Human Rights Campaign National Press Secretary Brandon Wolf, a survivor of the 2016 Pulse nightclub shooting, which was America's second deadliest mass shooting and the deadliest against the LGBTQ community, shared a comment with the Washington Blade after Friday's ceremony:
"Seven years ago, when my best friends and 47 others were murdered at our safe place — Pulse Nightclub — we promised to honor them with action. This is what that looks like. This deep investment in the fight to end gun violence matters, and I cannot wait to see Vice President Harris lead these efforts. We can blaze the path toward a future free of gun violence. And today marked an important step in that direction."
Harris to oversee White House Office of Gun Violence Prevention
Goal is to implement and expand upon legislation, executive actions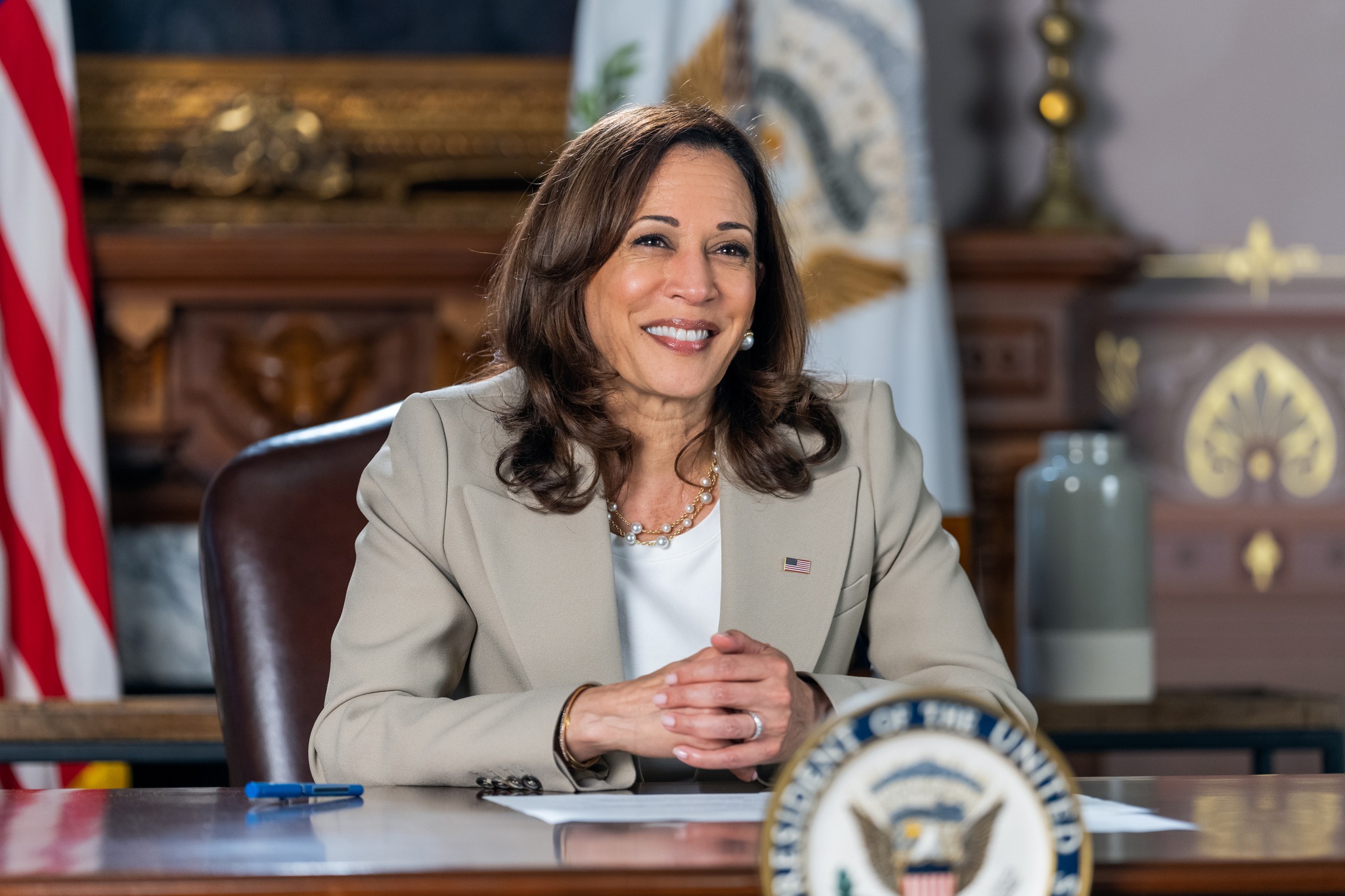 The White House announced Thursday evening that President Joe Biden on Friday will establish the first-ever White House Office of Gun Violence Prevention, to be overseen by Vice President Kamala Harris.
The office will focus on implementing and expanding upon executive and legislative actions, including the Bipartisan Safer Communities Act, "to reduce gun violence, which has ravaged communities across the country."
Serving under Harris will be Stefanie Feldman, "a longtime policy advisor to President Biden on gun violence prevention," and "leading gun violence prevention advocates Greg Jackson and Rob Wilcox."
"Every time I've met with families impacted by gun violence as they mourn their loved ones, and I've met with so many throughout the country, they all have the same message for their elected officials: 'do something,'" Biden said in a statement.
The president noted his signing of last year's bipartisan gun violence prevention law, a flagship legislative accomplishment for the administration, along with his issuance of more executive actions than any president in history to address this problem.
Calling these "just the first steps," Biden said the establishment of the White House Office on Gun Violence Prevention will "build upon these measures and keep Americans safe."
He also urged Congress to do more by passing legislation requiring universal background checks, and baning assault weapons and high capacity magazines.
In a statement, Harris said, "This epidemic of gun violence requires urgent leadership to end the fear and trauma that Americans experience every day."
"The new Office of Gun Violence Prevention will play a critical role in implementing President Biden's and my efforts to reduce violence to the fullest extent under the law," she said, "while also engaging and encouraging Congressional leaders, state and local leaders, and advocates to come together to build upon the meaningful progress that we have made to save lives."
"Our promise to the American people is this: we will not stop working to end the epidemic of gun violence in every community, because we do not have a moment, nor a life to spare," the vice president said.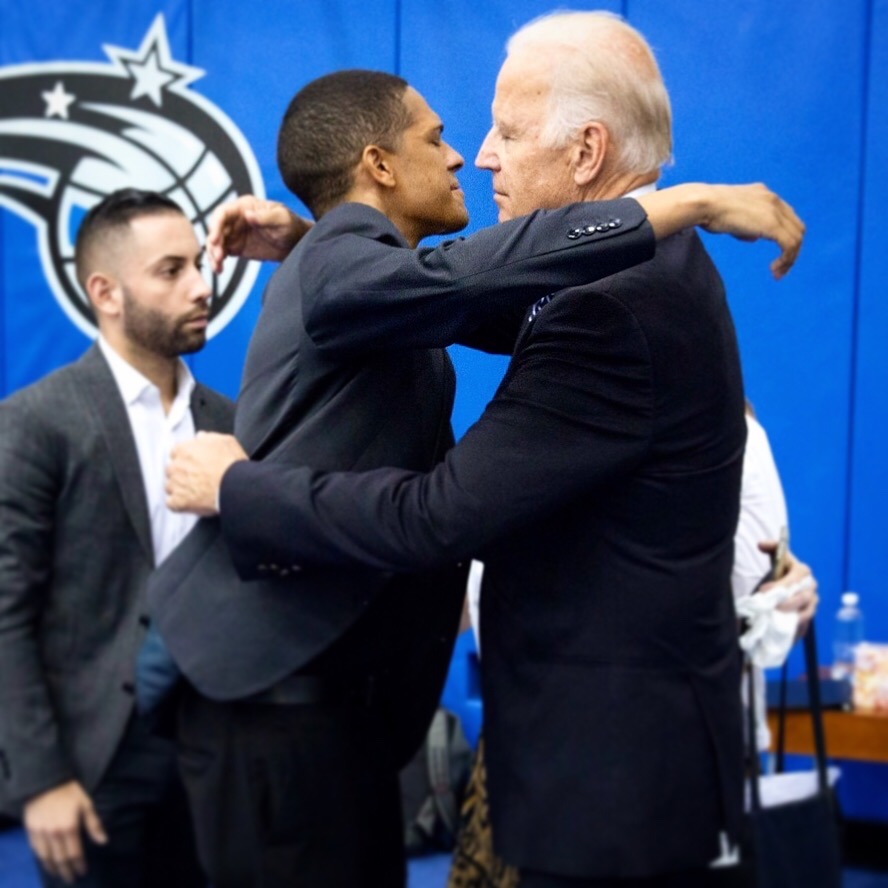 Blade joins Vice President Harris at Pride month appearances in NYC
Delivers remarks at Stonewall Inn and a campaign reception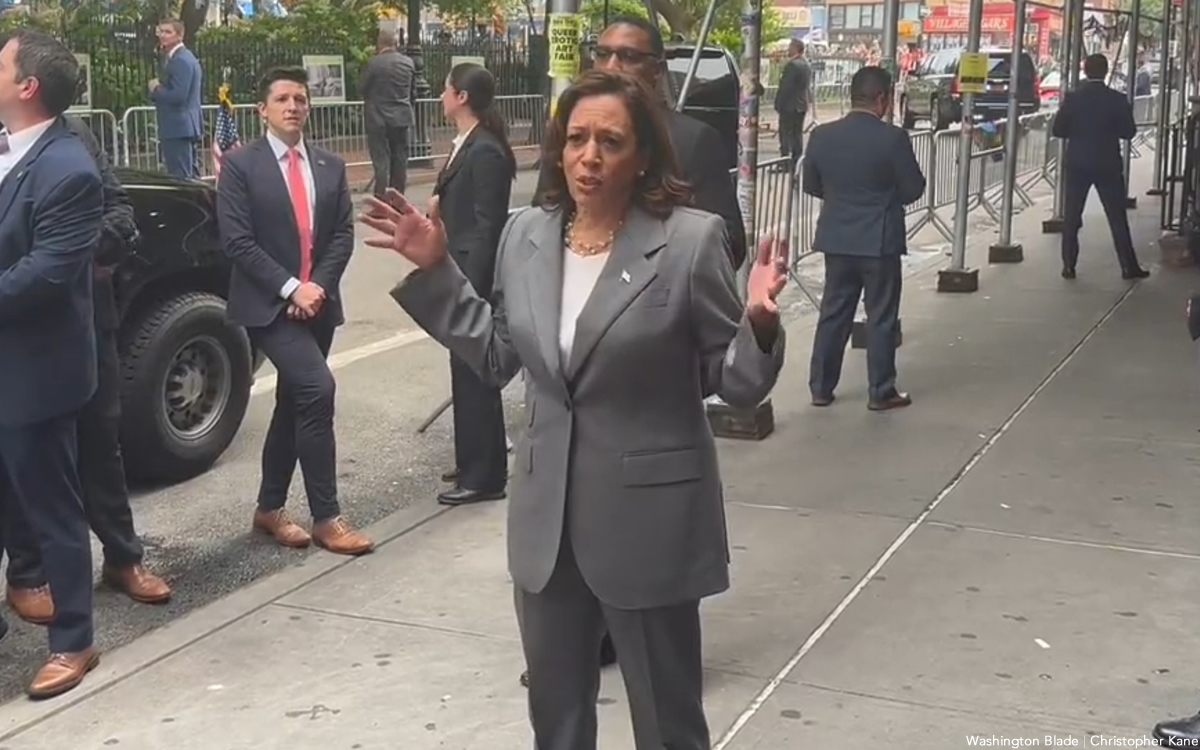 NEW YORK — The Washington Blade joined Vice President Kamala Harris on a trip to New York on Monday, where she made a surprise appearance at the Stonewall Inn and delivered remarks at an LGBTQ campaign reception in support of the Biden Victory Fund.
Her first stop began with a briefing and tour of the Stonewall National Monument by Shirley McKinney, Christopher Street Manhattan Sites Superintendent for the National Park Service. The visit came just ahead of the upcoming 54th anniversary of the Stonewall Riots on June 28, 1969, which marked the beginning of a nascent movement for LGBTQ civil rights in America.
Harris then proceeded into the bar, where she was joined by its current owner Kurt Kelly and television producer and talk show host Andy Cohen.
Noting how "it was a drag queens fighting on our behalf" to defend patrons against yet another police raid on that fateful summer night in 1969, Kelly asked the vice president, "isn't that ironic where we are today?"
This year has seen the introduction of a flurry of discriminatory bills in conservative states that target drag performances and performers.
"Yes, I know," Harris responded. "It's outrageous."
"There are over 600 bills that are being proposed or passed, anti-LGBTQ+ bills," she said. "I was honored to perform some of the first same-sex marriages in our country back in 2004. I look at these young teachers in Florida who are in their 20s, and if they're in a same-sex relationship, are afraid or fear they might lose their jobs."
Florida's "Don't Say Gay" law, signed into law last year by the state's Republican governor and 2024 presidential contender Ron DeSantis, criminalizes classroom discussion of sexual orientation and gender identity. Critics say its overly broad language means an LGBTQ teacher's decision to display a photo of their family could violate the law and result in penalties, including termination.
"So just thinking about the symmetry there, it pains but it also reminds me that we can take nothing for granted in terms of the progress we've achieved," Harris said.
Later, addressing reporters gathered outside the bar, the vice president said, "I'm here because I also understand not only what we celebrate in terms of those fighters who fought for freedom, but understanding that this fight is not over."
"Anti-LGBTQ book bans. A policy approach that is 'Don't Say Gay.' People in fear for their life. People afraid to be. These are fundamental issues that point to the need for us to all be vigilant, to stand together," Harris said, adding, "I feel very strongly no one should be made to fight alone."
Just before departing en route to the Upper East Side, Harris finished her remarks by discussing how working toward a more just country is both noble and necessary. "Fighting with pride is about being a patriot," she said.
After taking the stage at the 24th Annual LGBTQ+ Leadership Council Gala, a campaign reception supporting the Biden Victory Fund, Harris began her remarks by proclaiming, "Pride is patriotism," adding, "There is nothing more patriotic than celebrating freedom, which includes the freedom to love who you love and be who you are."
She then told the crowd about her visit to Stonewall where, she said, "I reflected on the determination and dedication of patriots like Sylvia Rivera and Marsha P. Johnson" along with the late political consultant Jim Rivaldo, who helped elect gay rights icon Harvey Milk to the San Francisco Board of Supervisors in 1978 and then served as campaign manager for Harris when she was first elected to serve as the city's district attorney in 2004.
"Jim would tell me about the early days of the gay rights movement," she said, "stories about bringing folks together from the civil rights movement and labor rights movement and women's rights movement to fight for and to secure freedom."
Harris then turned to acknowledge another anniversary that was marked on Monday, the eighth year since the U.S. Supreme Court decided Obergefell v. Hodges, establishing the nationwide constitutional right to same-sex marriage.
"That progress is not inevitable. It does not just happen. It takes steadfast determination and dedication," she said, "the kind of determination and dedication possessed by people like Jim Obergefell."
After thanking Obergefell — who was in the audience, earning a round of applause — Harris said, "it saddens me to think and then talk about aspects of the moment we are in. A moment when LGBTQ+ people and families and freedoms and basic rights are under attack in our country."
Hours after her remarks, House Speaker Emerita Nancy Pelosi (D-Calif.) issued a statement marking the High Court's 2015 marriage equality ruling that echoed Harris's warning:
"Despite the progress that has been made, the fight against LGBTQ+ discrimination remains more urgent than ever as right-wing extremists across the nation seek to undermine legal precedent and strip away basic freedoms," Pelosi said.
Describing the ascendence of anti-LGBTQ sentiment in America, Harris pointed to the rise in extreme rhetoric, threats, and violence targeting the community, noting the Human Rights Campaign's proclamation of a state of emergency for LGBTQ people earlier this month.
More evidence of the precarity of the community's rights and freedoms at this moment, Harris said, comes from the same institution that made equal marriage the law of the land, "the court of Thurgood [Marshall] and RBG," which "will soon rule in a case that could allow businesses to refuse to serve" LGBTQ Americans. A decision in 303 Creative v. Elenis might come this week.
Extremists on the right, the Vice President warned, are working to claw back rights and freedoms across the board. They "have a plan to push their agenda as far and as wide as they possibly can," she said, "to attack hard won rights and freedoms state by state. To attack the right to live as your authentic self, to attack the right to vote, to attack the rights of workers to organize, to attack the right to make decisions about one's own body."
Harris added, "And by the way, a year after Dobbs, it is clear these extremists also plan to ban abortion nationwide. Nationwide."
However, she said, in the face of these challenges, thankfully voters have rejected extremism and embraced leaders who "have empathy," those with "curiosity, concern, and care for the struggles of other people."
They elected governors who "vetoed bills that would hurt transgender children and who signed bills to protect LGBTQ+ people from discrimination," Harris said to raucous applause, pointing to Democratic Govs. Kathy Hochul (N.Y.) and Gretchen Whitmer (Mich.), both in attendance.
President Joe Biden, she said, is this kind of leader — famously unafraid to proclaim his support for marriage equality in 2012 before many others did, and then running on a platform in 2020 that "promised to not only protect but to expand the rights and freedoms of LGBTQ+ people" while "the other side continued their attacks" against them.
In anticipation of the threat posed by conservative Supreme Court Justice Clarence Thomas's stated interest in revisiting Obergefell, Biden codified legal protections for same-sex and interracial couples by signing the Respect for Marriage Act in December, Harris said.
Ten years ago this week, after refusing to defend the state's constitutional amendment banning same-sex marriage as California's attorney general, "I had the privilege to pronounce my friends Kris Perry and Sandy Stier spouses for life," Harris said.
A full circle moment came at the signing ceremony for the Respect for Marriage Act, she said, where "Kris and Sandy were there on the White House lawn with their four sons" alongside the "families, people from every background, every walk of life, understanding what it means to have a president, to have an administration, who has their back."
Minutes ago, @VP delivers remarks outside @TheStonewallNYC pic.twitter.com/1wpq15uzwV

— Christopher Kane (@Chris_Kane_) June 26, 2023