Dreaming of homeownership at the beach
In Coastal Delaware, there are multiple options when buying, including land lease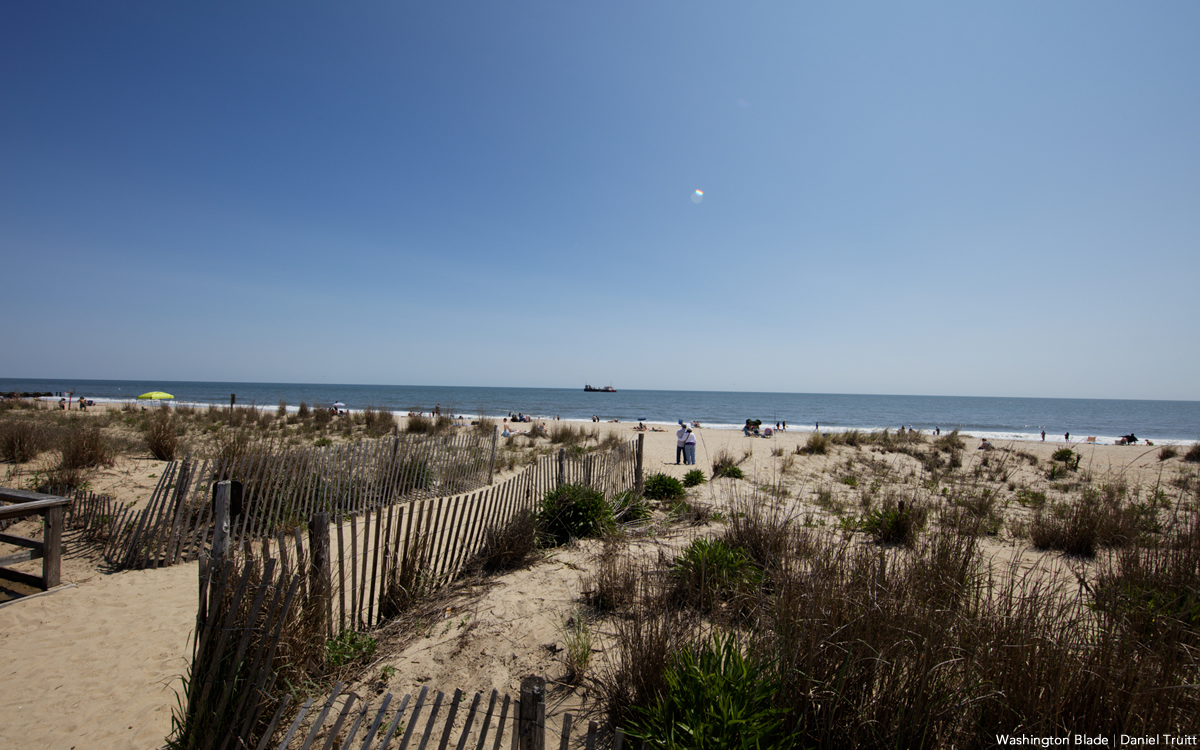 Welcome! Likely you are planning or are already at the beach for a wonderful 4th of July weekend. It never fails, I'm sure, whenever you are in town with your friends enjoying the beach that you imagine yourself here for the summer. Putting down roots and purchasing a beach home in the Coastal Delaware towns is a dream for many and it can also be a reality for you. Like every real estate market things are vastly different from market to market and often even within a market — differences from town to town are often found. It is important to work with a Realtor that is well versed in each coastal town and sub market.
Home ownership is sometimes only ownership of the home itself. In some seaside towns there are ownership types called "land leases" where you only own the physical property on the land and not the actual land itself. This type of ownership type is most commonly found in mobile home parks, however there is also a portion of land between Dewey Beach and Rehoboth Beach in Delaware where the land is leased. When you have a land lease – you own the property on the land but the land itself is often held by a land company. When this occurs you pay a monthly land lease payment to the owner of the land. Usually this means you have a mortgage payment for the actual home plus a lease payment for the land. When exploring this option be sure to speak with a Realtor familiar with this type of ownership as the tax implications are different from that of a fee simple home ownership model.
In some sub-markets there are also options to own a timeshare ownership model. While rare, these models do exist and allow for flexibility within the ownership model. With a timeshare model you essentially own a share of time for that specific property. That means that you are only permitted to use that property during a specific time for a specific time. This model is usually found in more resort-like areas such as Florida near Disney, Mexico, and other tropical locations. This model is by far the more cost effective model of ownership, however it is also the model that comes with the largest list of regulations and ownership rules.
A model that is not often found in sub-markets like the coastal Delaware region are co-ops. This type of ownership is often found in New York City, sometimes in D.C. With this ownership style you own a "share" within a corporation – that corporation being the entity owning the building in which you live. There are specifics on what you can and cannot do within the building regarding your shares or use of your unit. Oftentimes this affects the ability to rent out your unit, have pets etc. Again, this ownership model is not often seen in the Delaware beach towns, which is good if you are looking to rent out your property.
The next ownership style is what some might call a hybrid between land lease and co-op ownership. Condominium ownership is when you own the unit you live in, you have a deed for said unit, but you have many items that are seen as a common element. Often these areas that are common elements are hallways, balconies, parking areas, the roof, storage space, amenities, etc. While you own what is within your four walls, the other items on the property that you do not own are shared expenses between the other condo owners. This makes it a little more bearable to replace a roof or cover the expense of flood insurance. Condominium ownership is more lenient on regulations that pertain to pets, rentals, etc. However, it is important to note that while often rentals and pets are allowed, there are often stipulations around what type of rentals, dogs, etc., that you can have.
When considering each ownership type it's important to think about what you want for yourself. Do you plan to use this property every weekend, do you hope that you can pay the mortgage by renting it out, or do you have friends and family members that you know will use the unit more often than you will? All of these factors are important when considering what type of real estate ownership works for you.
At the end of the day, while we are sitting on the beach soaking up the rays and kiki-ing with friends, dreams of homeownership at the beach might float in our minds. These dreams can become a reality with several ownership types at our disposal. Again, it is important to remember that you should align yourself with a well qualified and educated Realtor that is versed in all things relating to that specific town and type of ownership that you wish to purchase.
Justin Noble is a Realtor with Sotheby's international Realty licensed in D.C., Maryland, and Delaware for your DMV and Delaware Beach needs. Reach him at 202-503-4243, [email protected] or BurnsandNoble.com.
Chores for the fall before the chill arrives
Clean gutters, replace smoke detector batteries, and more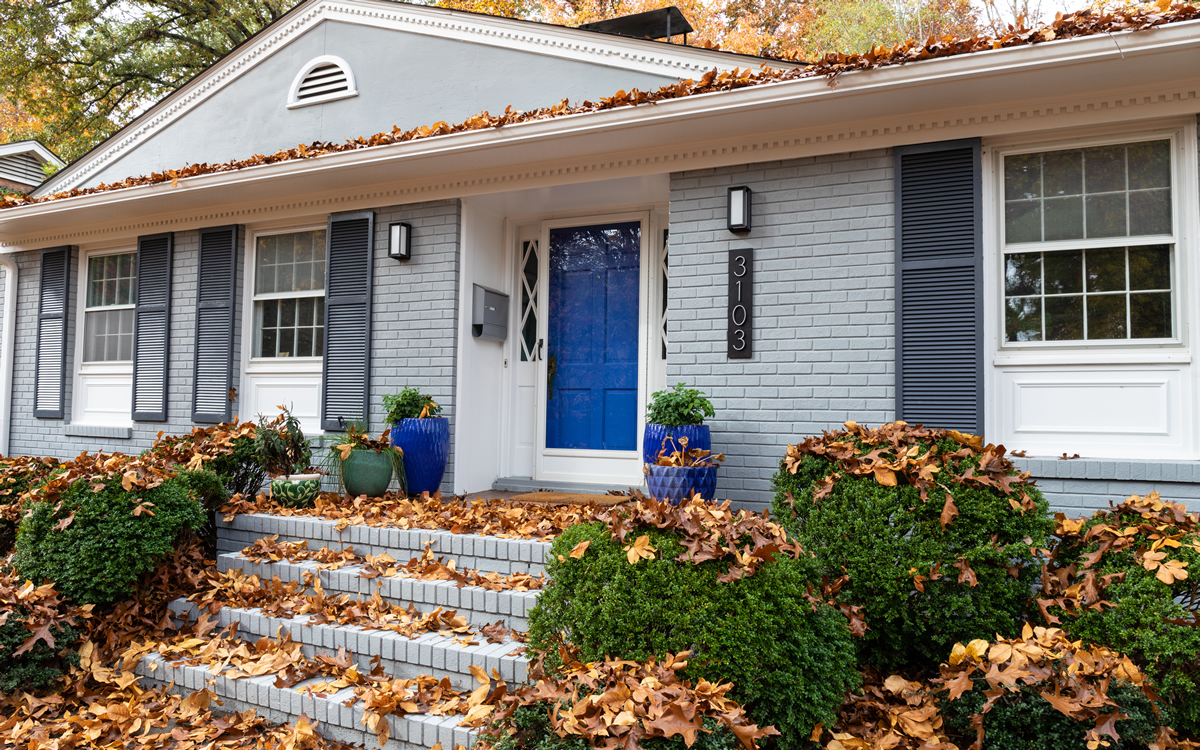 While it may not feel like fall is in the air yet, it won't be too long before pumpkin spice will explode everywhere — in food, drinks, candles, and body lotions, to name a few places. If you're not a fan, you'll find air freshener plug-ins in scents like Frosted Cranberry, Fresh Fall Morning, and Sweater Weather among the offerings at Bath and Body Works.
Soon after, hordes of December holiday decorations will appear in the stores, often bypassing a smidgen of items for Halloween and Thanksgiving. Except candy. Halloween candy will always figure prominently.
But before you hibernate and chow down on mini-Snickers bars, there is work to be done to prepare your home for the winter.
Inside the home. To ensure your safety, check your smoke and carbon monoxide detectors. Replace batteries or buy new detectors if they are more than 10 years old. Have your chimney inspected and cleaned, and make any necessary repairs, then test your fire extinguishers. Seal doors and windows that might allow drafts to enter with weatherstripping.
Now is the time to take advantage of the discount prices on heating system tune-ups that some HVAC companies are offering. As little as $59 for a check-up will help your equipment function better and extend its life.
A furnace tune-up should include cleaning all components, lubricating motor parts, checking electrical parts for rust or corrosion, making sure your thermostat is working properly, and replacing the filter. You may want to take this opportunity to have your vents cleaned as well.
A heat pump inspection includes cleaning and lubricating the blower and fan motors, inspecting indoor and outdoor coils, flushing the condensate drain, and testing the controls.
If you have a boiler instead of a furnace or heat pump, you can expect your serviceperson to inspect, test and calibrate all gauges and safety mechanisms, measure and record the flame pattern concentration and carbon monoxide, check electrical connections, and more.
Don't forget to bleed the radiators to release air in the pipes and enhance the circulation of warm water. And if you're like me, cross your fingers that your 47-year-old boiler will last one more season.
Outside the home. While the leaves haven't started falling yet, the recent rain and winds may have blown yard debris into your gutters, so make sure they, and your downspouts, are clear. Position the downspouts so they will take any water away from your foundation and regrade the perimeter of your house, if needed.
Check your roof for lost shingles. Look for missing flashing or bricks in need of tuck-pointing or parging on the exterior of your chimney. Walk around your house and note any foundation cracks or unsealed openings. Check retaining walls for missing mortar. There is still plenty of time to make these repairs before the cold sets in.
Now that 90-degree temperatures have receded a bit, plan the power washing and painting of exterior surfaces that you have been putting off tackling. And since the Labor Day barbecue is now over, it's time to winterize your gas grill.
In the garden. Far be it for me to profess to be an expert in the garden. I'm the first one on the phone to a landscaper to seek help. In fact, there is a barrage of weeding going on at my home this week. Nonetheless, here are a few suggestions.
Prune trees and bushes to promote future growth. Water, aerate, and fertilize the lawn. Select any bulbs you want to plant and enjoy next spring and consult a source such as Better Homes and Gardens magazine for tips on how and when to plant them.
Drain garden hoses, detach them, and drain the pipes that run to the hose bibbs as well. If you're lucky enough to have underground sprinklers (I am not), follow the manufacturer's instructions for winterizing them, or call a professional.
Store lawn furniture and cushions in a shed, garage, or basement. Or do as I do – throw away the cushions that are dirty or moldy and buy new ones next spring. And when the leaves fall en masse, rake them, bag them, and recheck your gutters and downspouts to be sure they're clear.
Finally, head to the hardware store to buy a snow shovel, some windshield de-icer and washer fluid, and a few bags of salt or pet-safe, snow-melting product before the rush. You'll be glad you did.
And if you happen to live in a condominium or cooperative, when you have completed any relevant interior chores, relax for the rest of the season and enjoy some candy. I stash mine in the cabinet above the refrigerator.
What to expect during a home inspection
Foundation, windows, heating, outlets, and more to be checked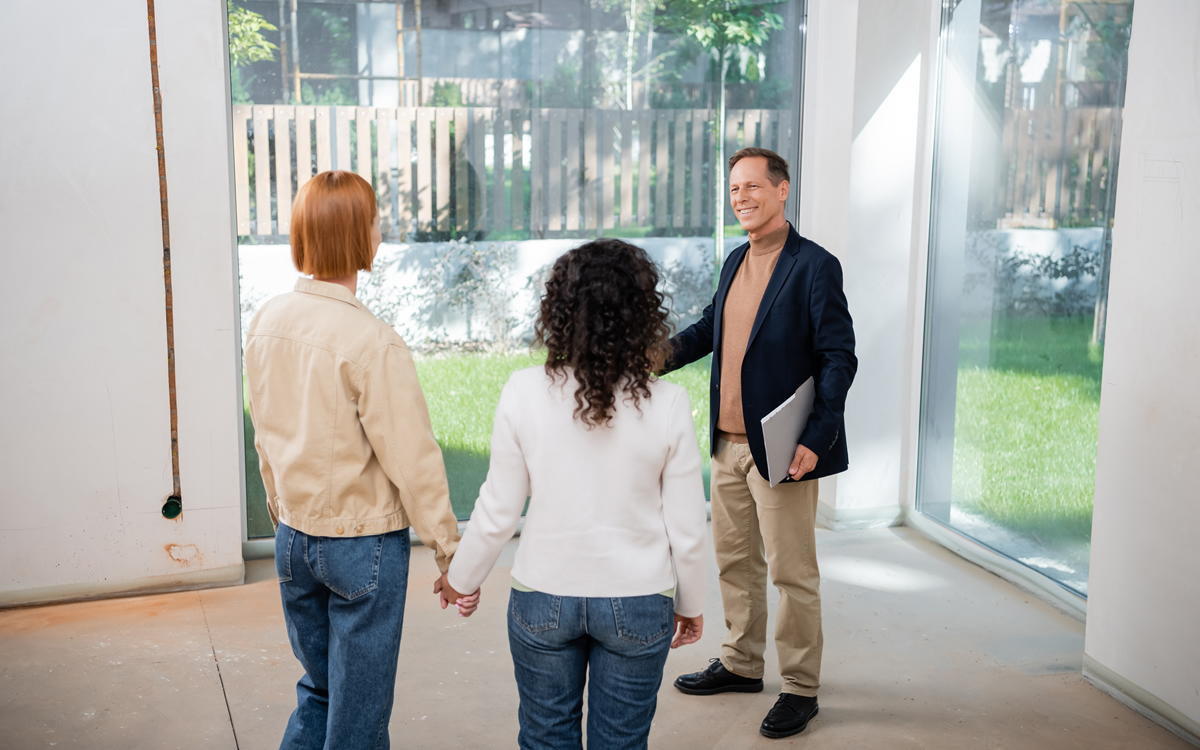 As we get into the fall market, home inspectors will find that their phones and inboxes are becoming a bit busier. And if you have never bought a home, or the last purchase was during a very competitive period where a home inspection was waived, here is your chance as a buyer to find out what they are all about.
There are several types of inspections. The inspection for a condo is different than an inspection of a single-family home (SFH). Then there is the length and intent of the inspection. A quick "walk and talk" inspection is cheaper and faster than one in which the inspector generates a detailed report with photographs and comments or suggestions. As a home seller, you may want to have your home inspected before putting it on the market, to get in front of any concerns a potential buyer may have. A buyer may want to inspect to confirm that the home is worth submitting an offer, or they may want to negotiate based on the results of the inspection report.
What are the items an inspector will be checking? Many of the items can include all or a combination of the following:
Structure – foundation, crawlspaces, framing (SFH)
Exterior – doors, windows, steps, walkways, decks, gutters (SFH)
Roof, drainage, chimneys, skylights (SFH)
Plumbing and distribution systems, faucets, hot water heaters, sump pumps, hose and water main valves.
Outlets, proper wiring within the outlet, GFCI's,
AC systems
Heating systems
Insulation, walls, ventilation
Chimneys – (separate chimney inspections are available)
A condo inspection is usually just an interior only inspection, where a single-family home includes more of the exterior and evaluation of the surroundings. If a report is generated, the items will be divided into categories such as the ones listed above, and then usually subdivided into priority levels of concern.
The agent that is writing the offer for their client can also indicate whether the inspection is just for informational purposes for the buyer, or whether the inspection will inform any repair requests or credits in the negotiation process. Many qualified home inspectors can also recommend home maintenance tips for the buyer going forward. In this landscape of higher interest rates buyers frequently have more time typically to decide, seek an inspection, and negotiate their terms, due to less competition being in the market. When the rates are lower and buyers are out in full force, this more relaxed environment can quickly turn into a competitive and more rushed experience. If you are interested in purchasing or selling a home, please let me know and I can help you find the right resources to help you reach your goals.
Joseph Hudson is a Realtor with the Rutstein Group of Compass. Reach him at 703-587-0597 or [email protected].
Navigating the 3-2-1 mortgage in a changing market
Tap into affordability and leverage projected rate shifts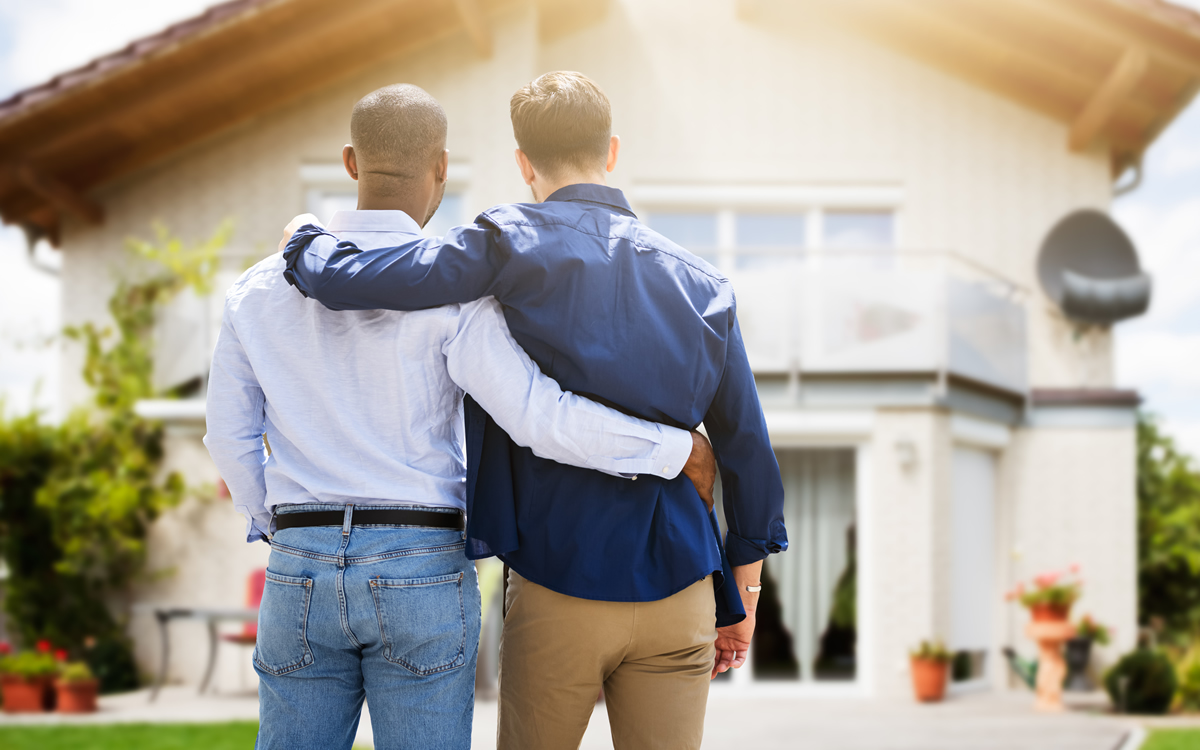 Navigating the path to homeownership is a milestone that holds immense significance for everyone. However, for members of our LGBTQ community, the journey often carries unique considerations that demand careful thought and planning.
With higher mortgage rates on the horizon and the Federal Reserve poised for policy changes, coupled with the ongoing challenge of rising housing prices due to low inventory, finding a mortgage solution that aligns with both financial goals and community values is paramount.
1. Initial Financial Advantage: With a 3-2-1 Mortgage, you initiate your homeownership venture with initial payments set significantly lower than the prevailing mortgage rates. This positions you favorably in the market, allowing you to commence your homeownership journey with manageable monthly payments, freeing up resources for other essential expenditures.
2. Anticipating Rate Adjustments: As the Fed recalibrates its policies and the mortgage rates embark on a downward trajectory, the 3-2-1 Mortgage structure strategically aligns you to harness this shift. Your payments remain highly competitive, ensuring that you gain a competitive edge as the rates transition into a more favorable range.
3. Flexibility Amid Changing Circumstances: The early years of homeownership can be a period of change. The reduced payments in the 3-2-1 structure provide you with financial agility to navigate potential shifts in your life, both personal and professional.
4. Navigating the Refinancing Opportunity: As mortgage rates dip due to anticipated Fed policy changes over the next 12 months, the door opens to explore refinancing. This could lead to further payment reductions or a shorter loan term, enabling you to maximize financial gains in the long run.
5. Long-Term Financial Security: Fixed-rate mortgages ensure stability in a fluctuating market. With a 3-2-1 Mortgage, the consistent payments offer a shield against potential rate fluctuations throughout the loan term.
6. Leveraging Property Appreciation: With housing prices poised to continue their ascent due to constrained inventory, your investment gains momentum. The accrued equity in your home provides options for future endeavors, such as refinancing, capitalizing on a profitable sale, or utilizing the enhanced home value for other financial pursuits.
7. Guidance from Real Estate Experts: Consulting a real estate professional at GayRealEstate.com remains a prudent step before any major financial/housing commitment, including your choice of mortgage. Their insights will help align your unique financial situation and objectives with the optimal decision.
Considering the 3-2-1 Mortgage option in the current dynamic may be a savvy choice, allowing you to tap into the affordability at the outset, leverage projected rate shifts, and stay ahead in a housing market characterized by climbing prices and limited inventory.
Whether you're seeking a welcoming neighborhood, navigating the intricacies of mortgage options, or aligning your homeownership dreams with your LGBTQ+ identity, a specialized Realtor is your dedicated advocate.
Don't hesitate to reach out today for a free, no-obligation conversation with the finest LGBTQ+ Realtors at GayRealEstate.com, and a referral to an LGBTQ+ friendly mortgage lender. Your path to homeownership is a story that deserves to be written with care, authenticity, and unwavering support. Together, let's make this chapter one of triumph, belonging, and prosperity. Your dream home awaits – let's embark on this journey together.
Jeff Hammerberg is a distinguished entrepreneur and broker, renowned as the founder behind GayRealEstate.com. With an impressive journey spanning more than 25 years, he has played a pivotal role in championing the mission of fair, transparent, and just representation for every member of the LGBTQ+ community in the realm of residential real estate.