Rehoboth Beach to celebrate Pride July 13-16
Dance parties, drag shows, yoga and more on tap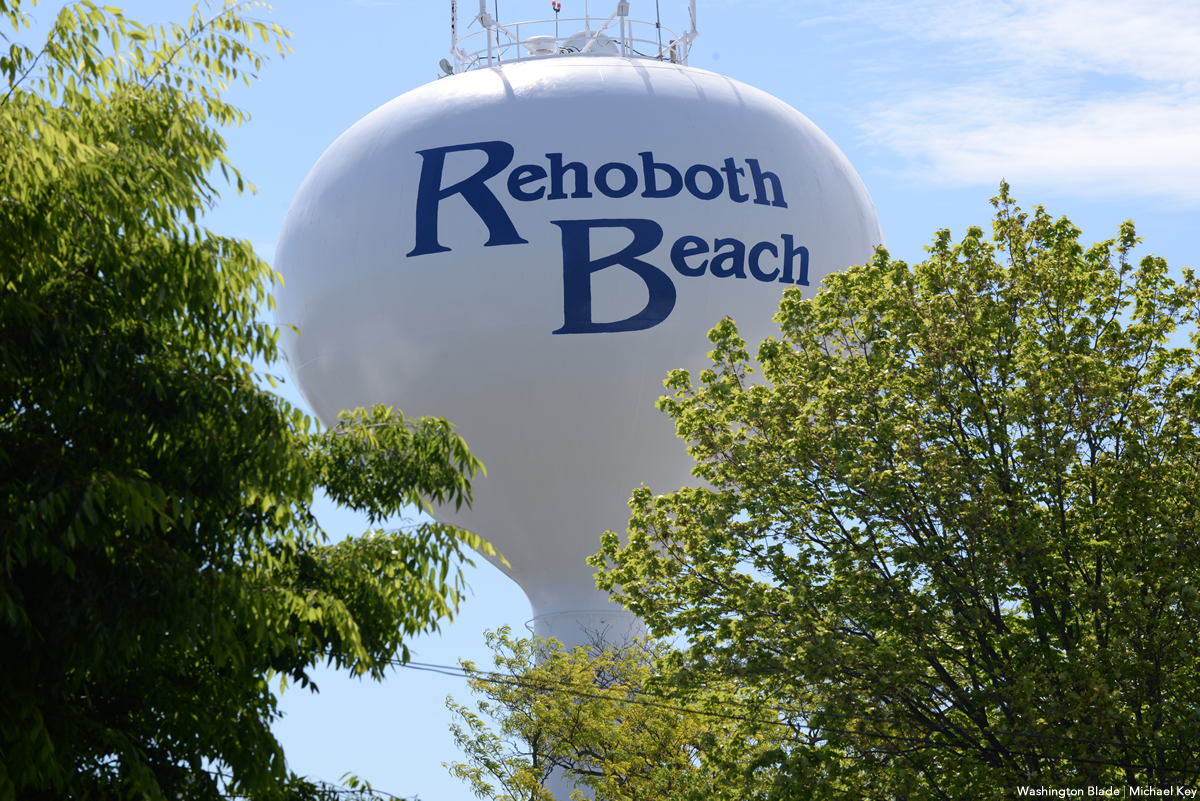 Is Pride month over? Not if you ask Tony Zacchei. He and his partner have organized a four-day Pride extravaganza in Rehoboth Beach, Del., complete with happy hours, dancing, and yoga.
"I've been coming to Rehoboth since 1996 and I absolutely adore this town," Zacchei said. "And what we realized last year is that, even though Memorial Day, July Fourth, Labor Day are all great festive holidays, we didn't have our own Pride."
So Zacchei and his husband took matters into their own hands: The two started planning the long weekend back in January, working with Sussex Pride, CAMP Rehoboth, and Rehoboth's queer bars to create what they hope will be the first of many Pride events in the beach town.
The long weekend starts with a 9 p.m. kickoff party at Freddie's Beach Bar on Thursday, July 13. The rest of the long weekend includes yoga and a drag show on Saturday, a drag brunch on Sunday, and a dance party at Aqua Bar. The yoga and drag brunch are explicitly open to all – including those who don't drink.
The duo started out with more ambitious ideas for a big Pride production, but realized they had to dial it down.
"We realized after talking to some folks at CAMP Rehoboth, at Sussex Pride that you really need a lot of infrastructure to throw a big Pride event," Zacchei, a retired ophthalmologist, said. "So this year we kind of took a step back a little bit."
Infrastructure wasn't the only challenge – time was, too. Zacchei said he and his husband Jacob Anthony had to schedule around Pride events in Washington, Philadelphia, Rhode Island, Provincetown, Mass., and New York as well as Market Days in Chicago and Disney's Gay Days – all while letting people enjoy Rehoboth's summer. The two are also in Rehoboth only half the year – most planning took place from their Miami home, making things more difficult. The 13th through the 16th ended up being the sweet spot – not just because his husband's birthday is on the 15th.
The days include a first – the first dance party at Blue Moon in three years, since the pandemic struck. Zacchei said it wasn't easy to convince the bar's owners to host one.
"There was some hesitancy because they're not used to, for the past three years throwing dance parties or really having much going on at the bar after 10," Zacchei said. "We're really glad that they're going to do this, and I think there's even the possibility that they may just continue to stay open for dancing on the weekends, which would thrill myself and a lot of folks."
The Pride events have a charitable side as well – some event proceeds support Sussex Pride and CAMP Rehoboth. Zacchei and his husband have been big CAMP Rehoboth donors for some time – one pool party at the couple's house raised $2,600, he said.
The couple hopes to put on Pride events rivaling those of big cities in the coming years, closing down Baltimore Avenue and hosting block parties.
"There's been a lot of excitement here and we're hoping to stress that this is clearly not a Tony and Jacob show. We are just trying to be facilitators to bring everybody together to work together," Zacchei said. "And I think that is coming along very nicely."
This year's Pride is meant to be a celebration of the entire community, the Philadelphia native said.
"The LGBTQ+ community has taken the rainbow and it has made it our symbol," Zacchei said. And just like the rainbow has every color, we want every type of person to share, grow with each Pride and be part of it with us."
Here's the full list of events:
THURSDAY, JULY 13
9 p.m. – Kickoff party at Freddie's Beach Bar, S. 1st St. in Rehoboth
FRIDAY, JULY 14
4 p.m. – Happy hour at Aqua Grill, 57 Baltimore Ave. in Rehoboth
9 p.m. – Pride show and dance party at Blue Moon Bar, 35 Baltimore Ave. in Rehoboth
SATURDAY, JULY 15
10 a.m. – Pride yoga at Poodle Beach, 1103 S. Boardwalk in Rehoboth.
12 p.m. – Beach fun at Poodle Beach
4-6 p.m. – Pride barbeque and games at Aqua Grill
8:30 p.m. – Pride drag show at The Pines, 56 Baltimore Ave. in Rehoboth
10 p.m. – Pride party at Diego's Bar & Nightclub, 37298 Rehoboth Ave. Extension in Rehoboth
SUNDAY, JULY 16
12 p.m. – Broadway drag brunch at Goolee's Grille, 11 S. 1st St. in Rehoboth
12 p.m. – Pride drag brunch at The Pines
2-6 p.m. – Closing tea dance at Aqua Grill
Rehoboth Beach theater announces new managing director
Clear Space hires Joe Gfaller after national search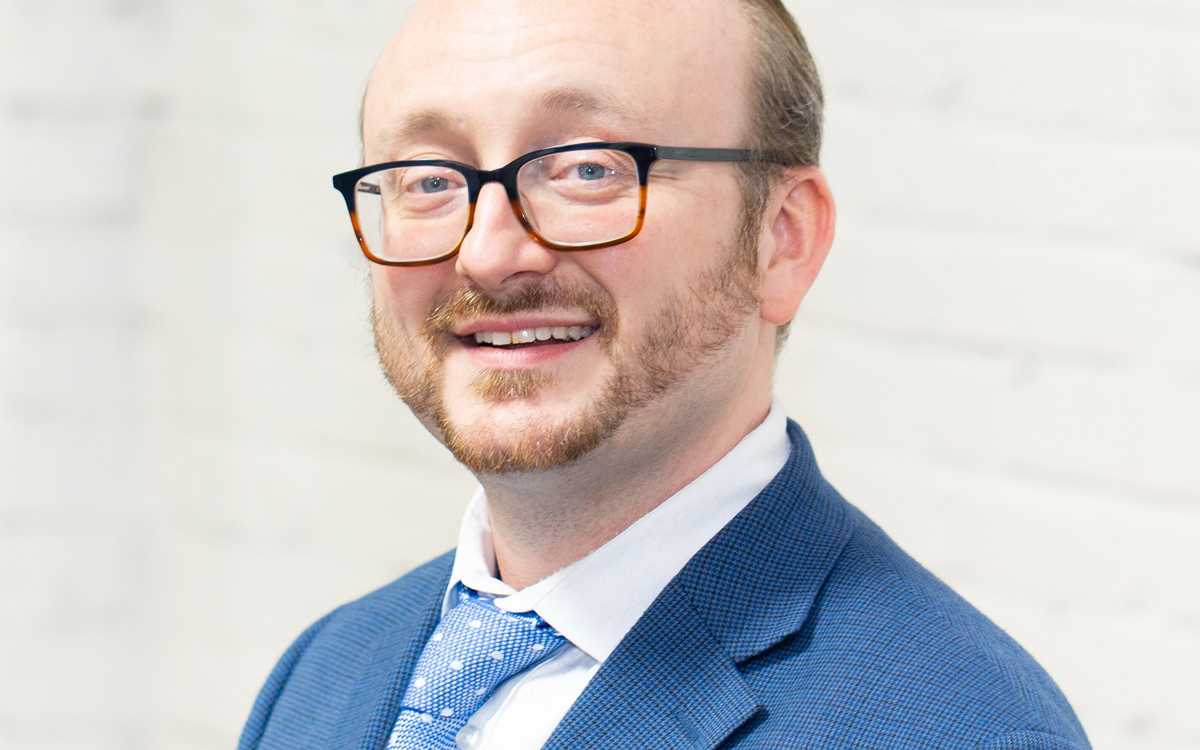 Rehoboth Beach's Clear Space Theatre Company announced Tuesday that its board of directors has unanimously selected Joe Gfaller to join the company as managing director after a national search.
Gfaller, who currently serves as managing director for Metro Theater Company in St. Louis, will join Artistic Director David Button as co-leader at CSTC, which marks its 20th anniversary in 2024.
"I am thrilled at the opportunity to help Clear Space Theatre Company grow its civic and philanthropic footprint as it begins a third decade of serving the community in coastal Delaware," Gfaller said.
"Rehoboth is a special place to all who call it home, both year-round and seasonally. It is an extraordinary honor to work with such a creative and dynamic team as the CSTC staff and board to help the company grow to represent and reflect the fullness of this community."
At Metro Theater Company, which is St. Louis's primary professional theater for youth and families, Gfaller guided campaigns that helped grow the company's revenues by 40% over four years, according to a release from Clear Space.
"Joe brings a wide range of theater experiences to the position and is sure to make an immediate impact on the company," said Clear Space Board chair Laura Lee Mason. "His impressive track record and visionary leadership will undoubtedly elevate Clear Space to new heights. Joe shares our dedication to providing the community with outstanding education and theatrical experiences, and we look forward to collaborating with him to achieve those artistic aspirations."
CSTC Artistic Director David Button added, "I look forward to Clear Space Theatre Company's growth alongside Joe Gfaller. Not only will Clear Space benefit from his talent, but so will the community and state arts industry as a whole."
Gfaller will begin full time in Rehoboth Beach in mid-November. During an October visit for the opening of "Young Frankenstein" at CSTC on Oct. 13, there will be opportunities for the public to meet him during the CAMP Rehoboth Street Festival on Oct. 15. He will be joined by his husband Kraig and their two dogs, Sprout and Emmit.
Questions remain after Rehoboth Beach marijuana ban
Prohibits smoking, selling weed within town limits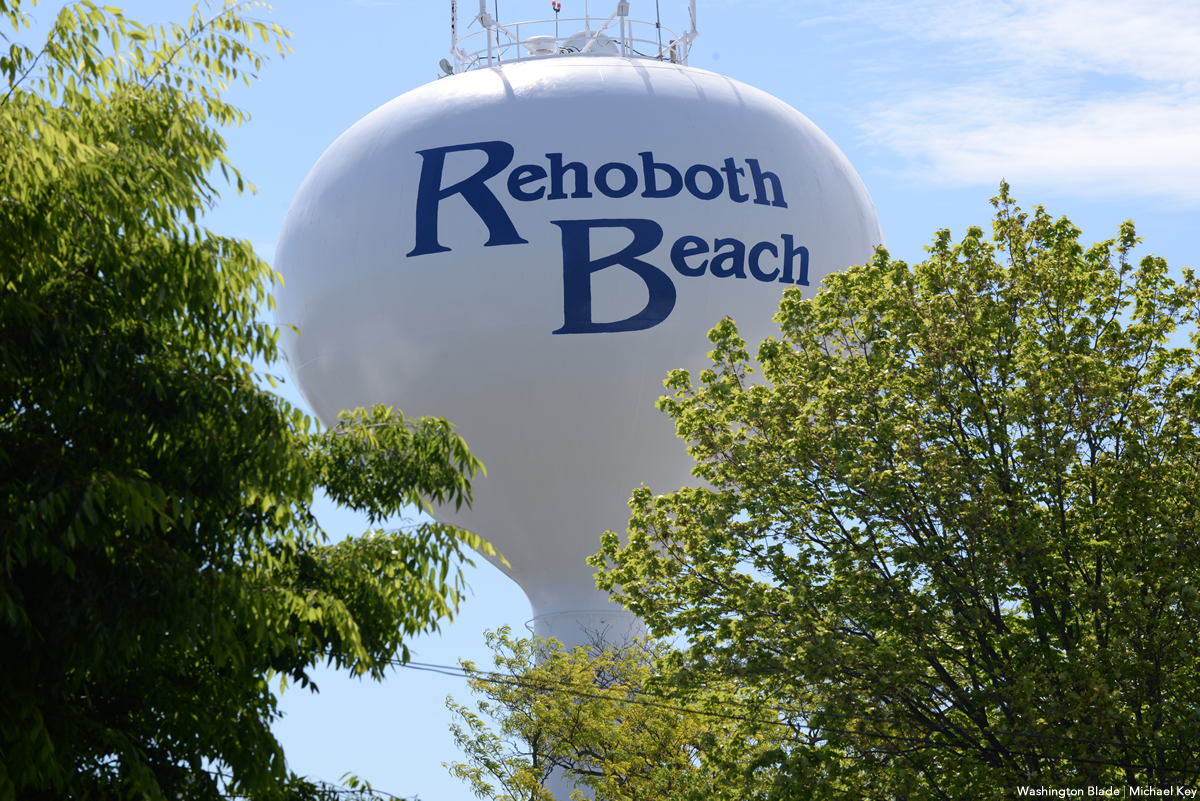 Want to light up in Rehoboth Beach, Del.? If you want to smoke a joint, you're out of luck.
Rehoboth Beach's mayor and Board of Commissioners voted last week to ban the smoking of cannabis on public property within the city's 1.6-square-mile limits – despite the possession of cannabis being legal in Delaware. One commissioner, Tim Bennett, abstained, while all others voted for the ban. The city took advantage of a provision that allows local governments to ban its sale.
The mayor and commissioners cited cannabis' health benefits as the primary reason, noting that the Food and Drug Administration has only approved cannabis-derived medications for rare seizures and researchers' warnings that cannabis use or exposure can harm adolescents' brain development, harming their memory, learning coordination, reaction time, and judgement. Commissioner Jay Lagree added a comment from a resident as further proof: A mall in Williamsburg, she said, had turned into a no-go zone for her after a cannabis store set up shop. Now, it's filled with "unsavory" people, Lagree summarized.
After banning smoking marijuana in public places, the Rehoboth Beach Board of Commissioners and mayor Stan Mills went ahead with a ban on recreational cannabis sales in Rehoboth. Dewey Beach and Ocean City have already banned recreational cannabis stores, the mayor pointed out, so it is important to follow suit.
"I would not want them to be able to say, 'Oh just go a quarter mile north to Rehoboth Beach and they'll take care of your needs,'" he said.
"Raise parking to $10 an hour," Bennett, the commissioner, joked.
"Outside the dispensaries," Mills said and laughed.
A cannabis business manager couldn't convince the officials otherwise. Columbia Care General Manager Laurie Golem said that the business has served 15,000 patients up and down Delaware and provides 100 jobs for Delawareans.
She also claimed three quarters of consumers buy cannabis to improve their health, treating disorders like insomnia and anxiety and providing pain relief. The Blade was unable to find that study, but a study commissioned by cannabis retailer Curaleaf found that around half of all adults polled had used cannabis before. Of those that had used cannabis before, it reported, more than 90% would consider using it for wellness and health. The study polled 2,000 Americans, though it is not clear how respondents were selected. It did not respond to the Blade's questions.
But can the city enforce the ban on smoking weed? When a resident asked that question at a July meeting, he did not get a direct answer. Commissioner Toni Sharp noted that the city already has enforcement issues, but the new city manager was stepping up to the plate to fix it.
Commissioner Sharp signaled tepid opposition to the bill, saying she didn't want to pass any legislation that burdened a police department missing half of its cadets, four dispatchers, and three full-time officers.
"I believe we have our hands full here in Rehoboth with issues that we would like to improve and we may steer clear of this," she said.
Still, about a month later, she voted to pass the ban on smoking weed in public places. After publication, the city told the Blade that it had arrested or cited 159 people for cannabis possession since January 2021. It did not provide statistics on the number of people written up for smoking cannabis or tobacco on public property.
Adding to the challenge of enforcing the city code might be the Delaware Supreme Court's 2021 decision in Juliano v. State that the smell of cannabis is not sufficient cause to arrest a person on suspicion of violating the law. Whether this applies to this situation isn't clear, though, because police are already banned from arresting people for civil violations like smoking weed in a no-smoking area. Rehoboth's police department first told the Blade through a city spokesperson that it was unfamiliar with the case and the city's police chief did not respond to the Blade's call. After publication, Lt. Jaime Riddle said in a statement that the case doesn't apply because the case only applies to arrests, not stops.
"The odor of marijuana coming from a person who is smoking it, remains probable cause to conduct a stop as it remains illegal to smoke marijuana in public," Riddle wrote.
People who violate smoking bans are charged $25 under current city laws, but if they challenge their conviction in court and lose, they are on the hook for $75 – the city tacks on another $50 for court fees. The city could even seek further punishment for the person, city law states.
The sale of alcohol and tobacco, though, remain legal despite mounds of evidence about their harm, including risks of cancer, heart disease, and more. When Commissioner Tim Bennet rhetorically asked whether the town would ban alcohol and tobacco stores (it can't), Lagree joked that the city "would love to, but it's probably not going to happen."
The ban on cannabis has happened, though. Rehoboth officials weren't swayed by cannabis activist Zoë Patchell, who said the ban would at best starve the city of much-needed tax money, or at worst shove demand underground.
"Banning legal licensed regulated cannabis businesses within town limits will make it less safe for both communities and consumers and shuts the door on economic agricultural and small business development, ensuring that those opportunities remain in the hands of the illicit market," the registered lobbyist told the commissioners and mayor.
The law does allow Rehoboth's handful of CBD shops to do business, so the ban won't force any businesses to close. Still, the law passed with little fanfare. Not even Patchell's group, the Delaware Cannabis Advocacy Network, posted anything on social media. The commission went on with its daily business instead.
"Thank you all for being here and speaking up," Mills, the mayor, said. "With that we're going to move on to the third item of old business."
Meet CAMP Rehoboth's new executive director
Kim Leisey says LGBTQ community center is 'in a really good place'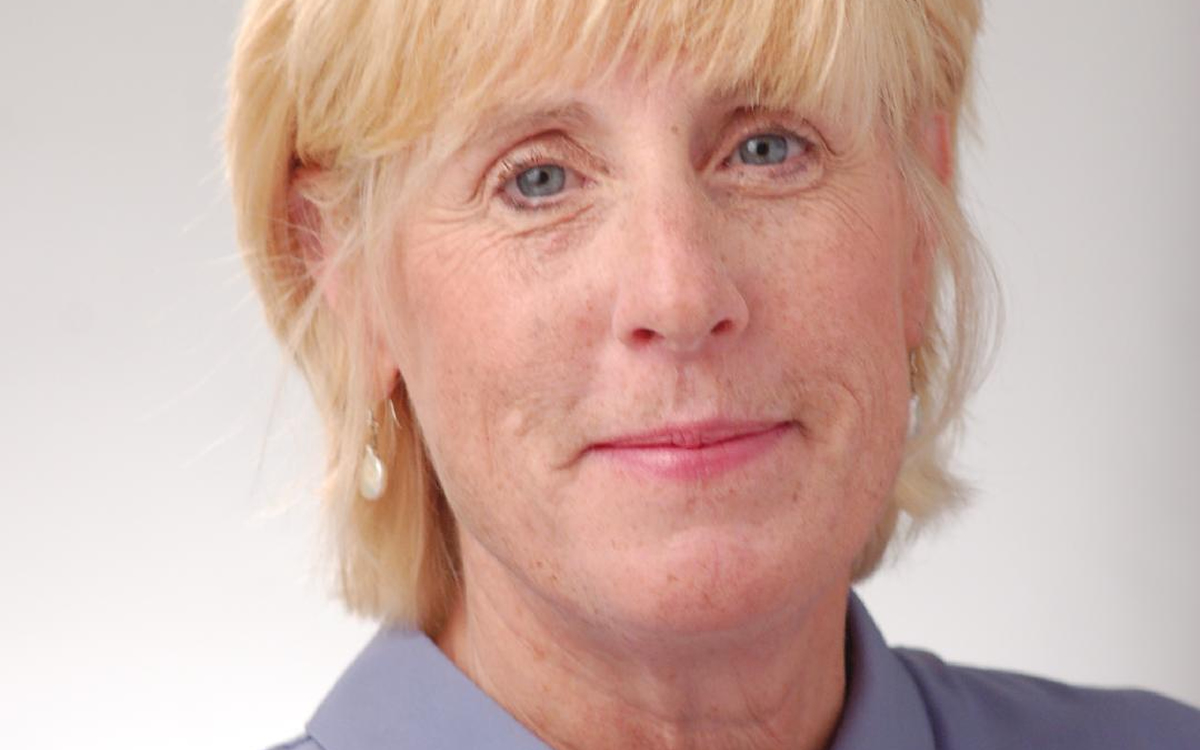 The new CAMP Rehoboth executive director is no stranger to Rehoboth Beach, Del. Kim Leisey has been coming here since the 1990s to find community among other queer people at a time when they weren't accepted in society.
Leisey's chosen family resides here — a group of close female friends she calls her "tribunal." The pandemic brought her life into sharper focus, as it did for so many others. Her wife, Kathy Solano, retired in March 2020 — into the throws of the coronavirus pandemic.
"We were out taking a walk with our dog," Leisey said. "And I just said to her, 'When do you want to move to the beach? 'And she's like, 'now.'"
And so the two moved to the beach, Leisey still in her job as senior associate vice president for student affairs at the University of Maryland, Baltimore County. When Leisey heard about the job opening for executive director at the storied CAMP Rehoboth organization that had helped so many like her, she jumped at the chance.
Now, two weeks into the job, she's beginning to sketch out her priorities: Caring for LGBTQ+ seniors, engaging with youth, and partnering with corporate sponsors for community services and huge community events like the Sun Festival this Labor Day weekend.
Amid all the events and activities of the busy summer season, CAMP Rehoboth remains under an investigation by the Delaware Department of Justice. Former Executive Director David Mariner reported possible fake purchases and reimbursements before resigning and founding his own LGBTQ organization, Sussex Pride. The department is investigating $86,000 in payments to an employee, according to CAMP Rehoboth's 2021 audited financial statements. Leisey declined to comment on the investigation but said it has not affected the organization's finances.
"We're financially healthy. The community respects and trusts us," she said. "We have lots of businesses that are involved in sponsoring events and resources and services. So I think we're in a really good place."
Leisey said there is no competition or animosity between the two organizations, as did Mariner in a 2022 interview with the Blade.
"I enjoyed my time at CAMP Rehoboth," he said. "I certainly hope there's opportunities for us to collaborate."
Leisey steps into her role as executive director of CAMP Rehoboth at a time when culture wars rage and many conservative politicians have set their sights on rolling back transgender rights. The wars have largely passed by solid-blue Delaware – the American Civil Liberties Union anti-trans bill tracker does not list any bills in Delaware.
Leisey, who is a cisgender woman, has been on a journey of her own about transgender issues. She founded the Lesbian, Gay, and Bisexual Faculty Staff Association in 2009, which was later renamed the LGBTQ+ Faculty Association.
"You know, 30 years ago, there wasn't much information," she said. "And so reading, experiencing, talking with people going to workshops, conferences, has all been part of my personal journey as it relates to trans folks."
Leisey leaves the University of Maryland Baltimore County as it continues to rebound from the coronavirus pandemic, with both the lowest number of full-time undergraduate students since at least 2013 and a booming full-time graduate student population, the highest by far since at least 2013. The university defied predictions of slow enrollment growth along with other universities in the University of Maryland University System.
She says experience in administration at UMBC, working with not only students, but parents, family, staff, and faculty and her Ph.D. in human development lends itself well to her new job.
"I worked shoulder to shoulder with lots of diversity around age, to provide a campus environment that was such that students could do well academically and get their degree," she said. "What I'm taking away that I'm bringing to CAMP is, we've got to spend time with our youth, and we've got to spend time understanding what their needs and their desires are, especially as it relates to our programs and services."
Murray Archibald and Steve Elkins founded CAMP Rehoboth after heterosexual residents pushed back against the increasing prominence of gay and lesbian people in Rehoboth and the two started the organization after the Rehoboth Homeowner Association loudly opposed the vibe the queer community had created, pointing to noise, traffic, and parking as problems, CAMP Rehoboth writes in its history. The city soon voted to ban bars not connected to restaurants, spelling the end for bars including disco bar the Strand.
So the two founded CAMP Rehoboth — an acronym for "Creating A More Positive" Rehoboth — and conducted trainings, met with local leaders, and others to support the burgeoning queer population.
Leisey says she wants to tap into the entire Rehoboth community now.
"The artists, the musicians, the intellects, the poets, the scientists, I mean, retiring into this community in Rehoboth has been really eye opening, and seeing the human capital and resources here, and that folks realized this in spite of the oppression and the stress of being queer, LGBTQ, in sometimes in some careers that were not very friendly," she said. "And so the human spirit in this area is pretty amazing. And this is what I love about CAMP."