Japan's top court rules restroom restrictions for trans illegal
The ruling is significant as it's the first time Japan's high court has ruled on a case regarding LGBTQ employees in the workplace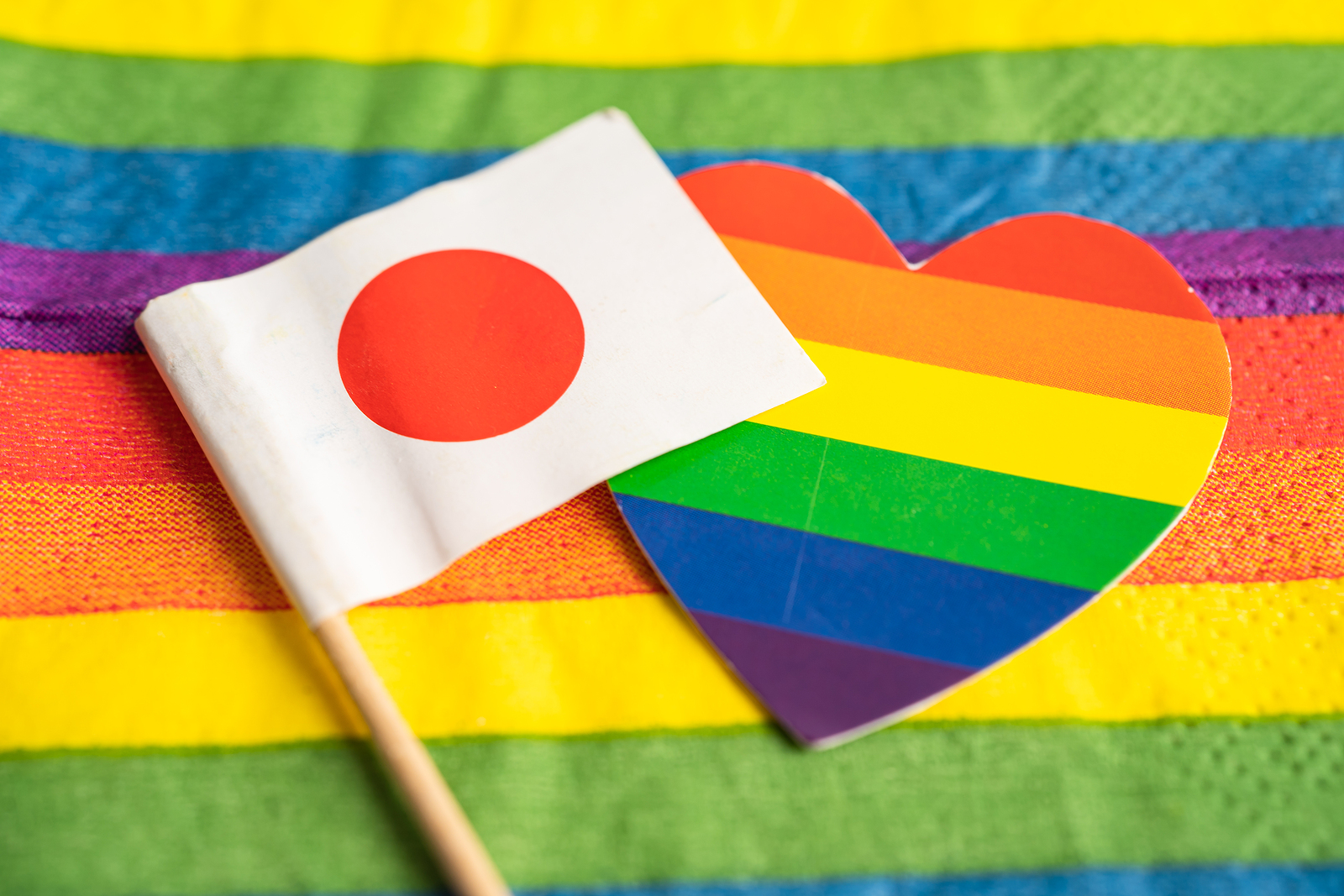 In an unanimous decision Tuesday, Japan's highest court ruled that workplace bathroom restrictions on a transgender female government worker was illegal reversing a lower court's decision.
The landmark Supreme Court ruling was in the case of a trans female worker at Japan's Ministry of Economy, Trade and Industry. In court documents, the plaintiff in her fifties who works at the economy ministry sued the government filed a suit in 2015 after she was banned by her government office from using female bathrooms on the floor in the ministry where her office was located and instead was directed to use bathrooms two floors above or below her office floor.
According to court filings by her attorney Toshimasa Yamashita, the ministry had adopted the policy "in the belief that there was a smaller chance her female colleagues would feel uncomfortable if she used a bathroom that her immediate co-workers would not be using."
Japan's Public Broadcasting outlet NHK reported that the Supreme Court's presiding judge Yukihiko Imasaki said that the National Personnel Authority's decision to uphold the ministry's policy of restricting the plaintiff's bathroom usage gave "excessive consideration" to her co-workers and as a result "unfairly neglected the plaintiff's disadvantage."
"(The government decision) significantly lacks validity," Imasaki said. "Therefore, it is illegal, since it is beyond their discretion and is an abuse of their power."
The ruling is significant as it's the first time Japan's high court has ruled on a case regarding LGBTQ employees in the workplace which according to the plaintiff's attorney will have wide-ranging impact across Japanese society affecting how companies and government ministries handle similar cases regarding transgender employees in the future.
The plaintiff herself told reporters: "This is a Supreme Court ruling for people who are transgender or experience gender dysphoria, but the judges' opinions could also apply in other human rights issues where discrimination still happens."
The Associated Press noted: "The decision comes at a time of increased awareness and support for the rights of LGBTQ+ people. Activists have increased their efforts to achieve an anti-discrimination law since a former aide to Prime Minister Fumio Kishida said in February that he wouldn't want to live next to LGBTQ+ people and that citizens would flee Japan if same-sex marriage were allowed."
In a news conference after the ruling was issued, Chief Cabinet Secretary Hirokazu Matsuno told reporters the government will consider what to do, given that its argument has been rejected.
"We will do our best to create a society where diversity and human rights are respected, and people of all identities, including members of sexual minorities and the majority, can enjoy full lives," Matsuno said.
Mauritius decriminalizes homosexuality
Country's colonial-era sodomy law declared unconstitutional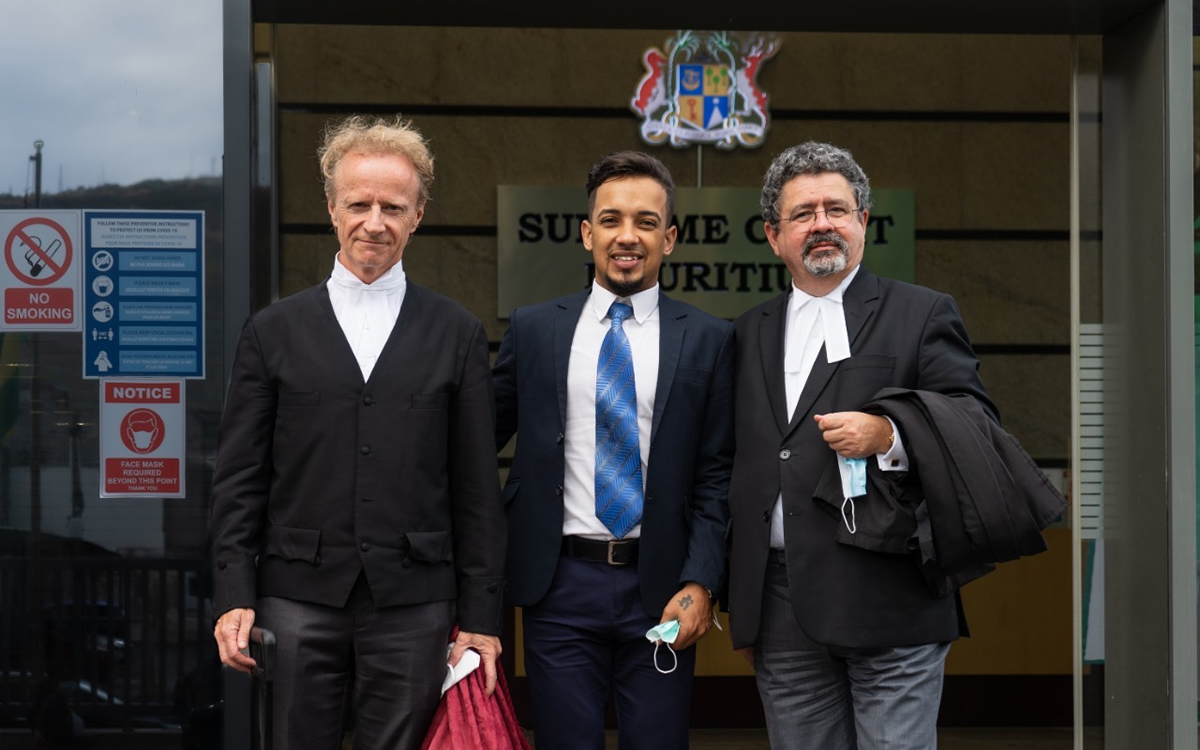 The Mauritius Supreme Court on Wednesday declared Article 250 of the country's penal code that criminalized consensual same-sex sexual relations unconstitutional.
The Young Queer Alliance, Egides and Rekonekte, Collectif Arc-en-Ciel and other advocacy groups over the last couple of years have fought hard to decriminalize homosexuality in the country.
Abdool Ridwan Firaas (Ryan) Ah Seek, a gay man and prominent LGBTQ activist, in October 2019 filed a lawsuit that sought to strike down the penal code. His legal team included lawyers Gavin Glover, Yanilla Moonshira and Komadhi Mardemootoo. Human Dignity Trust and the organization's founder, Tim Otty, and Herbert Smith Freehills supported the case.
"It has been a long battle and receiving this judgment in my favor is an enormous relief," said Seek. "From today, as a citizen and a human being, I am now free to love whoever I want without fear. Above all, it also means that the next generations can fully and freely embrace their sexuality without fear of being arrested."
LGBTQ Mauritians consistently face verbal harassment and even physical attacks from the community and religious sector, even though authorities rarely arrested anyone under Article 250 before the ruling.
Anjeelee Beegun of Egides and Rekonekte said the Supreme Court ruling ensures everyone's human rights are respected, regardless of their sexual orientation.
"Today the Supreme Court finally recognized that Section 250 of the penal code violates the fundamental human rights guaranteed by the constitution," said Beegun. "More importantly, the Supreme Court has stated in clear terms that the constitution, which is the supreme law of the land, protects us from discrimination on the basis of sexual orientation."
Beegun further described the ruling as a historic moment for LGBTQ Mauritians, noting the penal code is a legacy from the country's colonial past.
"We can finally break free from the shackles of a centuries' old law which, despite being a remnant of the country's colonial past, continued to feed into the stigma and hate against LGBTQIA+ people in present days," said Beegun.
"The LGBTQIA+ community in Mauritius continues to face numerous challenges, but the decriminalization of same-sex intimacy is paramount to the full inclusion of LGBTQIA+ people," added Beegun. "This judgment is a huge leap forward in the right direction and will hopefully inspire the community to continue fighting for equality and dignity."
Young Queer Alliance said the existing penal code violated the constitution.
"Section 250 of the criminal code is unconstitutional and violates Section 16 of the constitution in so far as it prohibits consensual acts of sodomy between consenting male adults in private and should accordingly be read to exclude such consensual acts from the ambit of Section 250," said the group in a social media post.
Human Dignity Trust Chief Executive Téa Braun said the ruling was long overdue.
"Another 8-year effort comes to a gloriously decisive victory for equality and justice," said Braun. 
Collectif Arc-en-Ciel Vice President Dimitri Ah-Yu commended Seek for his endurance and perseverance in the case.
"This is an historic day for our organization and the entire LGBT community in Mauritius," said Ah-Yu, noting Section 250 dates back to 1838. "We salute Ryan Ah Seek for his courage and the Supreme Court for choosing inclusion and human rights over conservatism and reprobation. At Collectif Arc-en-Ciel, we believe that it should be a collective responsibility to stand against discrimination and defend fundamental human rights."
Angola, Botswana, Mozambique and South Africa are among the other countries in southern Africa that have decriminalized consensual same-sex sexual relations. The Mauritius Supreme Court issued its ruling roughly two months after a Pan Africa ILGA conference took place in the country.
LGBTQ rights group sues Kenya police chief over anti-gay protests
Mombasa demonstrations began after ruling allowed NGO to register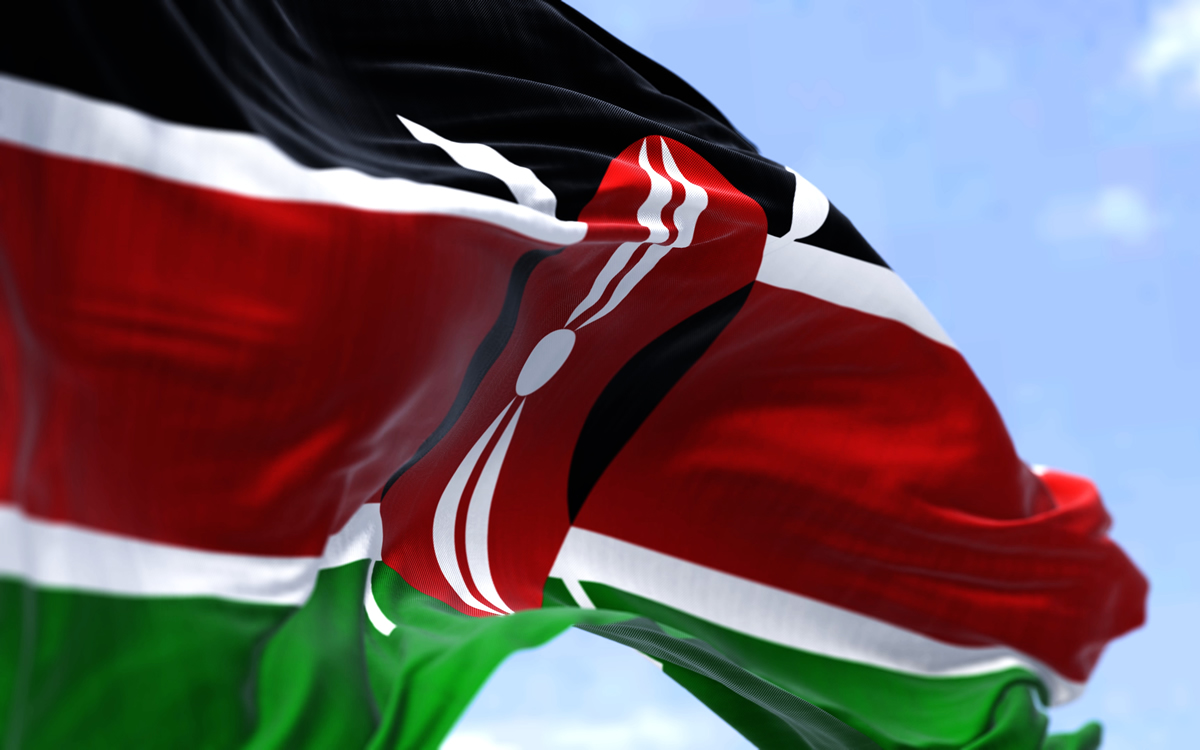 An advocacy group in Kenya has sued Police Inspector General Japhet Koome for allowing religious leaders and lobby organizations to hold homophobic protests whenever court rulings favor the LGBTQ community.
Two petitioners — Mr. JM and the Center for Minority Rights and Strategic Litigation — have sued Koome in the High Court in Mombasa, the country's second largest city, and demanded a "ban on anti-LGBTQ protests in the country."
The petitioners' move is in response to recent anti-LGBTQ protests, particularly in Mombasa after last month's Supreme Court ruling that affirmed its February decision in support of the National Gay and Lesbian Rights Commission and its ability to register as an NGO.
The controversial ruling sparked criticism from clerics, politicians and the general public. Demonstrations the two petitioners have described as gross human rights violations against the LGBTQ community followed.
An MP from the ruling party and Mohamed Ali — a celebrated investigative journalist whose anti-gay motion for the government to ban public discussion, reporting and distribution of LGBTQ content in the country passed overwhelmingly in Parliament — are among those behind the homophobic Mombasa protests.
Six LGBTQ lobby groups applauded the rulings as a "crucial shot in the arm towards LGBTQ rights" and condemned protest organizers for "mobilizing towards hatred and marginalizing others."
Mr. JM and CMRSL have also sued two anti-LGBTQ activists and a national lobby group dubbed the "Anti-LGBTQ Movement" that organized the demonstrations, in addition to the police official whose office authorizes street marches by issuing permits to protesters.  
"The petitioners have sought to include new amendments to the petition filed last week via the court's online filing system and they have until Oct. 11 when the court will give directions to the hearing of the case," a source familiar with the petition told the Washington Blade.
To stop any future homophobic protests, the petitioners want the court to declare the LGBTQ community is also entitled to constitutional rights and freedoms without hate or discrimination just like their opposite-sex counterparts.
They argue the anti-LGBTQ protests, characterized by incitement to violence in March and last month in response to the Supreme Court's rulings, have led to increased cases of homophobia and threats to the lives of the queer community across the country.
The petitioners claim the "Anti-LGBTQ Movement" group has been propagating "violence, elimination and expulsion" of the queer community from the country in its relentless homophobic campaign. They further allege that organizations working with LGBTQ people have recorded "more than 100 cases of violence, forced evictions and denial of services" by landlords, employers and the public as a result of these protests. 
The petitioners also claim the protests have led to the shutting down of "more than 20 organizations and medical facilities" that provide essential HIV and STI treatment services to LGBTQ people because of security concerns.   
Mr. MJ and CMRSL in their case have included the Kenya National Commission on Human Rights, a state-funded watchdog organization, as an interested party, although it always distances itself from defending LGBTQ rights.
The Kenyan Constitution, which only recognizes consensual opposite-sex relations, directs the KNCHR. Section 162 of the penal code criminalizes consensual same-sex sexual relations. 
This sidelining has forced the LGBTQ community to demand a representative to the KNCHR to represent their interests, such as intersex people who are represented after a landmark law that recognizes them as Kenya's third sex, took effect in July 2022. The petitioners did not engage KNCHR before listing it as an interested party.
The state-funded National Cohesion and Integration Commission, Amnesty International Kenya and the Kenya Human Rights Commission are among the other institutions the two petitioners have included in the case as interested parties.
Amnesty International Kenya with Irungu Houghton as its executive director on Sept. 30 held the "State of Freedoms and Rights in 2023" conference in partnership with United States International University Africa in Nairobi, the Kenyan capital. Participants demanded respect for the rights of every person, including members of the LGBTQ community.
The rights organization vowed to fight any infringement of the rights of any person or group, regardless of their gender or sexual orientation, in line with its newly launched 4-year strategic framework for 2024-2028 that will guide its human rights advocacy.
Meanwhile, some parents in one of Kenya's all female high schools are angry after administrators suspended 18 students who allegedly engaged in what they described as lesbianism.
The students' suspension from Cardinal Otunga Girls' High School in the western part of the country last week has caused fury among their parents, because they are set to start taking their final high school national exams on Oct. 10. This action comes amid the government's plans to consider a recommendation from a presidential task force on education reforms to hire imams and chaplains in schools to guide students against what they feel is the infiltration of LGBTQ practices.
Pope Francis says he is open to blessings for same-sex unions
Pontiff vehemently opposed marriage equality in native Argentina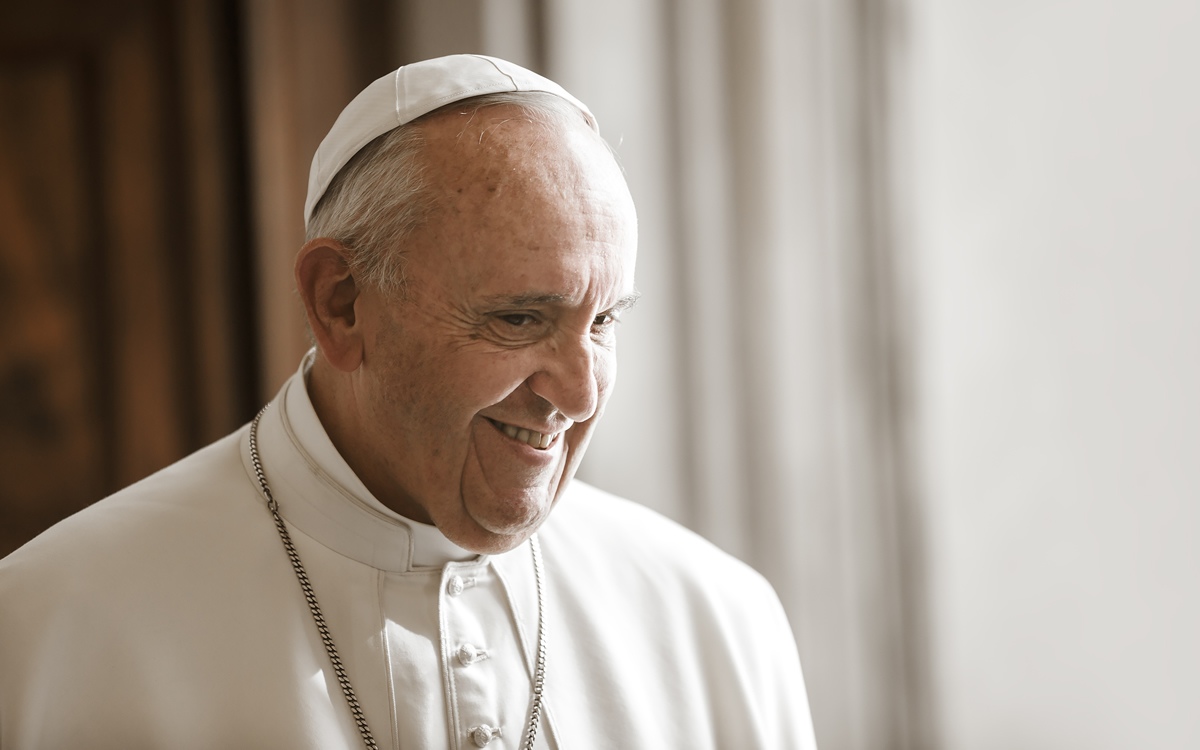 Pope Francis has said he is open to the possibility that the Catholic Church would allow blessings for same-sex unions.
The Vatican's Dicastery for the Doctrine of the Faith on Monday released a letter that Francis wrote to five cardinals who urged him to reaffirm church teaching on homosexuality ahead of this week's Synod on Synodality, a meeting during which LGBTQ Catholics, women in the church and other issues will be discussed.
Francis wrote the letter on July 11.
The Associated Press reported Francis said "such (same-sex) blessings could be studied if they didn't confuse the blessing with sacramental marriage."
"This new step, outlined in a document released on Oct. 2 by the Vatican's Dicastery for the Doctrine of the Faith, allows for pastoral ministers to administer such blessings on a case-by-case basis, advising that 'pastoral prudence' and 'pastoral charity' should guide any response to couples who request a blessing," noted Francis DeBernardo, executive director of New Ways Ministry, a Maryland-based organization that ministers to LGBTQ Catholics, on Monday in a press release. "It also indicates that permitting such blessings cannot be institutionalized by diocesan regulations, perhaps a reference to some dioceses in Germany where blessings are already taking place with official and explicit permission. 'The life of the church,' the pope writes, 'runs through many channels in addition to the standard ones,' indicating that respecting diverse and particular situations must take precedence over church law."
DeBernardo in the same press release said the "allowance for pastoral ministers to bless same-gender couples implies that the church does indeed recognize that holy love can exist between same-gender couples, and the love of these couples mirrors the love of God."
"Those recognitions, while not completely what LGBTQ+ Catholics would want, are an enormous advance towards fuller and more comprehensive equality," he said. "This statement is one big straw towards breaking the camel's back of the marginalized treatment LGBTQ+ people experience in the church."
The Vatican's tone towards LGBTQ and intersex issues has softened since Francis assumed the papacy in 2013.
Francis has publicly endorsed civil unions for same-sex couples, and has said laws that criminalize homosexuality are "unjust." Church teachings on homosexuality and gender identity have nevertheless not changed under Francis' papacy.
Francis earlier this year told a newspaper in his native Argentina that gender ideology as "one of the most dangerous ideological colonizations" because "it blurs differences and the value of men and women."
The pope was the archbishop of Buenos Aires when a law that extended marriage rights to same-sex couples in Argentina took effect in 2010. Francis was among those who vehemently opposed the marriage equality bill before then-President Cristina Fernández de Kirchner signed it.