LGBTQ news from Europe and Asia
Pro-democracy activist Jimmy Sham wins legal victory in Hong Kong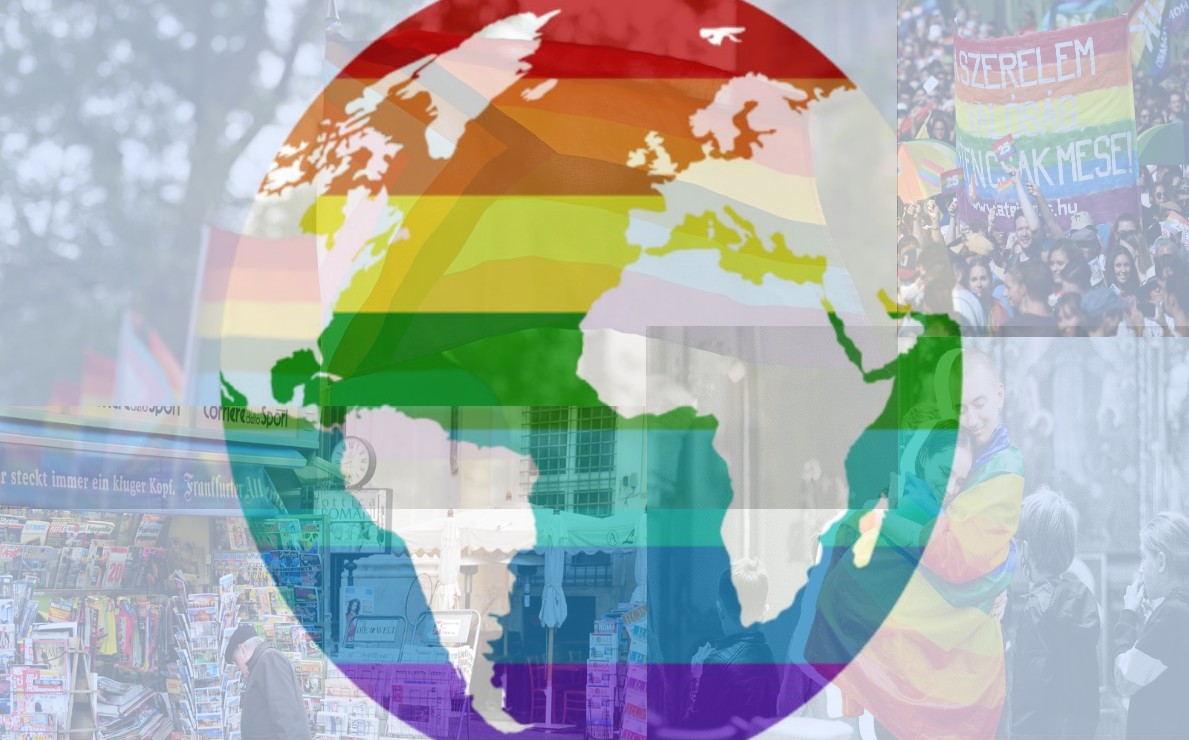 Greece
Some parents of students at a primary school in Corinth, a Greek city 48 miles west of Athens, are outraged after discovering that after a renovation, maintenance and painting of the building facilities, the undersides of balconies of the school appeared to have been enblazened with Pride flags.
Posting pictures to Facebook, the Parents' Association of the 2nd Primary School of Corinth's conservative members sent letters of complaint addressed to the city government, the Directorate of Primary Education and the school's management.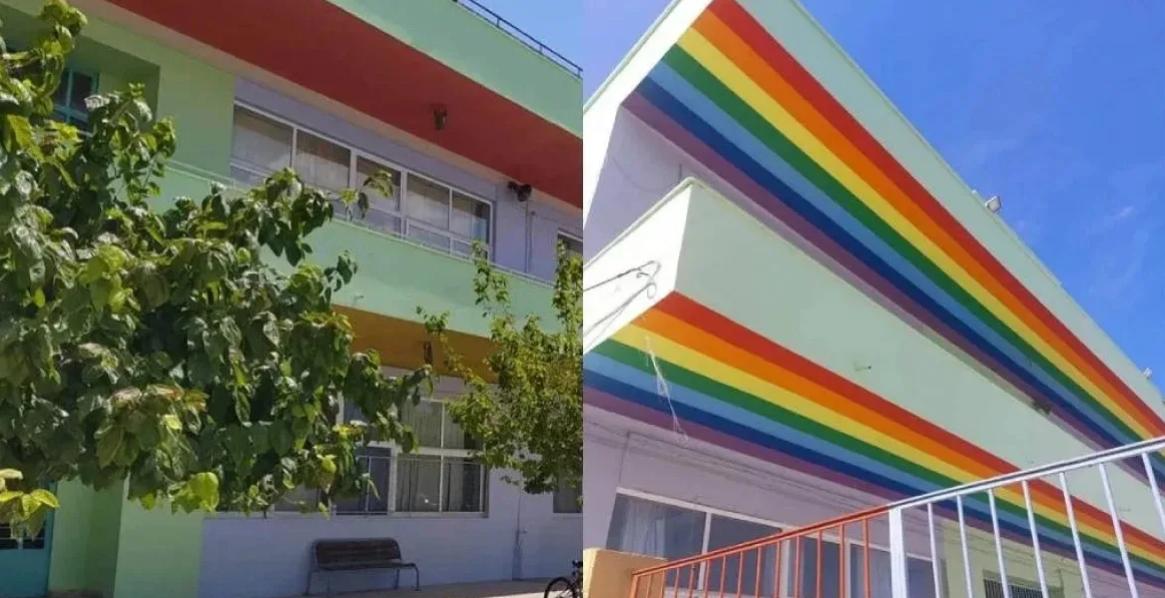 The city's deputy mayor, Yannis Gezerlis, responded to the incident, clarifying that the new paint scheme was not about the Pride colors and the LGBTQ community but about the colors of the iris or the sky arc symbolizing.
"Let me remind you here that the colors of the LGBT Pride flag; have the same arrangement as the rainbow but they are six and not seven like the colors of the iris which also includes blue, and there was rather than only an established identification of childhood and education, rebirth with the knowledge symbolized by the rainbow, and where it existed before the LGBTI community appeared," he said adding: "And of course we cannot uncritically erase the past like this because it looks like something we oppose."
Slovakia
Early parliamentary elections are scheduled to be held in Slovakia on Sept. 30, and the European People's Party, (EPP) a center-right, major pro-European political group, has endorsed KDH, the Christian-democratic political party in Slovakia that is a member of the EPP, despite KDH Leader Milan Majersk's homophobic public comments and position.
During a pre-election TV debate ahead of the snap elections at the end of this month, in response to a question from the audience, Majersk referred to LGBTQ people as an "ideology" a "scourge" to the country as bad as corruption in government.
"Both are the misfortune of any country, not just Slovakia – both corruption and LGBTI. They are scourges that are destroying the country. Any country," Majerský said. In a Facebook post after the debate Majerský attempted to walk back his harsh rhetoric writing that that he meant LGBTQ "ideology," not people.
Andrea Letanovská, leader of Demokrati, another EPP-affiliated party from Slovakia, also echoed the criticism, reminding that "hateful words can kill," as two young people were shot dead in a terrorist attack outside the Tepláreň gay bar last October.
"To hear this from someone who stands for democratic and Christian values, from someone who is supposed to love his neighbor, it is very sad indeed," said Letanovská.
Ukraine
Instead of a Pride parade at the end of August, LGBTQ activists tied cardboard figures to trees in the Ukrainian city of Kharkiv. Co-organizer Sofia said they represented people "who cannot join the march for some reasons."
"I think that people should be protected, especially now, during the war, when anything can happen at any time. We are not immune to anything," she said.
According to the Kharkiv Pride Instagram account, only 100 people were able to register for the event for security reasons.
United Kingdom
Appearing on "Piers Morgan Uncensored" on Monday, London's LGBTQ-friendly mayor, Sadiq Khan, sparred with the conservative presenter and journalist after Morgan asked the mayor to define a woman. This question has become a anti-transgender dog whistle for TERFs and "gender criticals" in Britain who are opposed to transgender rights.
Morgan has made several public statements in opposition to trans rights in the U.K. Although the mayor was not on the show discuss trans or women's issues, he took the opportunity to insist that trans women are women.
"I answer that question knowing full well that there are people watching this who have gender dysphoria and have concerns in relation to this issue," Khan said adding: "A woman, when it comes to biology and sex, is an adult girl," he continued. "There are some women who have gender dysphoria and trans women can also be women as well."
Ireland
Counter protesters in Corcaigh, Ireland's second largest city, surrounded the Cork City Library to shield patrons and staff from a far-right protest occurring outside of the building.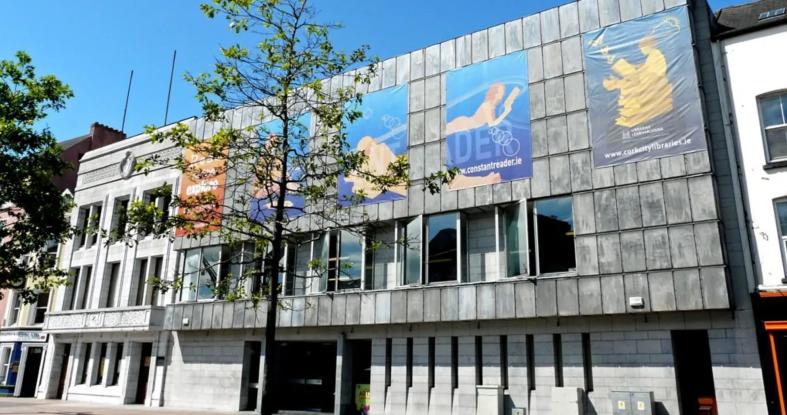 PinkNewsUK reported that on Sept. 2 about 300 people turned out in support of the library and its staff, and in opposition to the Ireland Says No rally, which was organized by conservative groups.
The conservative groups and far right protestors are angered over LGBTQ books and want them removed. The city had previously been forced to shut the library during another anti-LGBTQ book demonstration, out of fear for the safety of library staff.
Speaking to CorkBeo, Sinn Féin Councilor Mick Nugent said: "For me, it's primarily in support of library workers in terms of what they've had to put up with over the past number of months. The library is open today, which is good, business as usual." 
"It's about equality, it's about liberty, it's about fraternity and it's about diversity. We're supporting all communities that decided to make Cork their home."
China
Pro-democracy activist Jimmy Sham won a partial victory in the Court of Final Appeal, Hong Kong's high court, when it ruled this week that the government formulate an alternative framework for same-sex couples seeking legal recognition as the court refused to recognize same-sex marriages which are not currently allowed.
A poll this year found that 60 percent of Hong Kongers supported same-sex marriage, compared to just 38 percent a decade ago France 24/AFP reported.
Sham, 36, who is one of dozens of activists behind bars awaiting prosecution under the Beijing-imposed Hong Kong security law on charges unrelated to LGBTQ rights, had twice failed to convince the courts that Hong Kong should legally recognize his marriage to a same-sex partner, which was registered in New York nearly 10 years ago.
Tuesday's ruling said that the government's failure to actively provide alternative options — like civil unions — for same-sex partners violates their rights.
"The absence of legal recognition of (same-sex partners') relationship is apt to disrupt and demean their private lives together in ways that constitute arbitrary interference," the court said in its ruling.
LGBTQ rights in China have steadily eroded as the government has cracked down over the past several years.
In Asia only Nepal and Taiwan recognize same-sex marriage while in South Korea lawmakers have recently introduced legislation that would recognize same-sex partnerships AFP also noted.
Rights advocacy has partly gone underground after Beijing imposed a national security law on Hong Kong in 2020, following huge and sometimes violent pro-democracy protests in the finance hub.
LGBTQ rights group sues Kenya police chief over anti-gay protests
Mombasa demonstrations began after ruling allowed NGO to register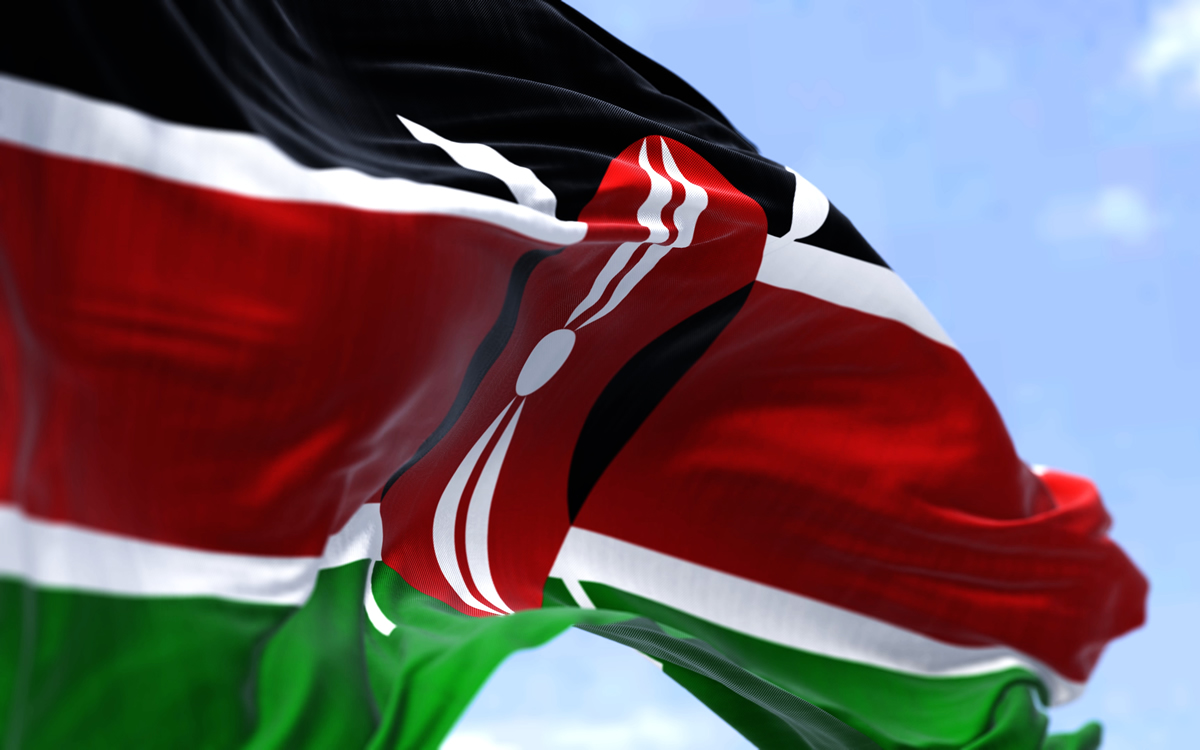 An advocacy group in Kenya has sued Police Inspector General Japhet Koome for allowing religious leaders and lobby organizations to hold homophobic protests whenever court rulings favor the LGBTQ community.
Two petitioners — Mr. JM and the Center for Minority Rights and Strategic Litigation — have sued Koome in the High Court in Mombasa, the country's second largest city, and demanded a "ban on anti-LGBTQ protests in the country."
The petitioners' move is in response to recent anti-LGBTQ protests, particularly in Mombasa after last month's Supreme Court ruling that affirmed its February decision in support of the National Gay and Lesbian Rights Commission and its ability to register as an NGO.
The controversial ruling sparked criticism from clerics, politicians and the general public. Demonstrations the two petitioners have described as gross human rights violations against the LGBTQ community followed.
An MP from the ruling party and Mohamed Ali — a celebrated investigative journalist whose anti-gay motion for the government to ban public discussion, reporting and distribution of LGBTQ content in the country passed overwhelmingly in Parliament — are among those behind the homophobic Mombasa protests.
Six LGBTQ lobby groups applauded the rulings as a "crucial shot in the arm towards LGBTQ rights" and condemned protest organizers for "mobilizing towards hatred and marginalizing others."
Mr. JM and CMRSL have also sued two anti-LGBTQ activists and a national lobby group dubbed the "Anti-LGBTQ Movement" that organized the demonstrations, in addition to the police official whose office authorizes street marches by issuing permits to protesters.  
"The petitioners have sought to include new amendments to the petition filed last week via the court's online filing system and they have until Oct. 11 when the court will give directions to the hearing of the case," a source familiar with the petition told the Washington Blade.
To stop any future homophobic protests, the petitioners want the court to declare the LGBTQ community is also entitled to constitutional rights and freedoms without hate or discrimination just like their opposite-sex counterparts.
They argue the anti-LGBTQ protests, characterized by incitement to violence in March and last month in response to the Supreme Court's rulings, have led to increased cases of homophobia and threats to the lives of the queer community across the country.
The petitioners claim the "Anti-LGBTQ Movement" group has been propagating "violence, elimination and expulsion" of the queer community from the country in its relentless homophobic campaign. They further allege that organizations working with LGBTQ people have recorded "more than 100 cases of violence, forced evictions and denial of services" by landlords, employers and the public as a result of these protests. 
The petitioners also claim the protests have led to the shutting down of "more than 20 organizations and medical facilities" that provide essential HIV and STI treatment services to LGBTQ people because of security concerns.   
Mr. MJ and CMRSL in their case have included the Kenya National Commission on Human Rights, a state-funded watchdog organization, as an interested party, although it always distances itself from defending LGBTQ rights.
The Kenyan Constitution, which only recognizes consensual opposite-sex relations, directs the KNCHR. Section 162 of the penal code criminalizes consensual same-sex sexual relations. 
This sidelining has forced the LGBTQ community to demand a representative to the KNCHR to represent their interests, such as intersex people who are represented after a landmark law that recognizes them as Kenya's third sex, took effect in July 2022. The petitioners did not engage KNCHR before listing it as an interested party.
The state-funded National Cohesion and Integration Commission, Amnesty International Kenya and the Kenya Human Rights Commission are among the other institutions the two petitioners have included in the case as interested parties.
Amnesty International Kenya with Irungu Houghton as its executive director on Sept. 30 held the "State of Freedoms and Rights in 2023" conference in partnership with United States International University Africa in Nairobi, the Kenyan capital. Participants demanded respect for the rights of every person, including members of the LGBTQ community.
The rights organization vowed to fight any infringement of the rights of any person or group, regardless of their gender or sexual orientation, in line with its newly launched 4-year strategic framework for 2024-2028 that will guide its human rights advocacy.
Meanwhile, some parents in one of Kenya's all female high schools are angry after administrators suspended 18 students who allegedly engaged in what they described as lesbianism.
The students' suspension from Cardinal Otunga Girls' High School in the western part of the country last week has caused fury among their parents, because they are set to start taking their final high school national exams on Oct. 10. This action comes amid the government's plans to consider a recommendation from a presidential task force on education reforms to hire imams and chaplains in schools to guide students against what they feel is the infiltration of LGBTQ practices.
Pope Francis says he is open to blessings for same-sex unions
Pontiff vehemently opposed marriage equality in native Argentina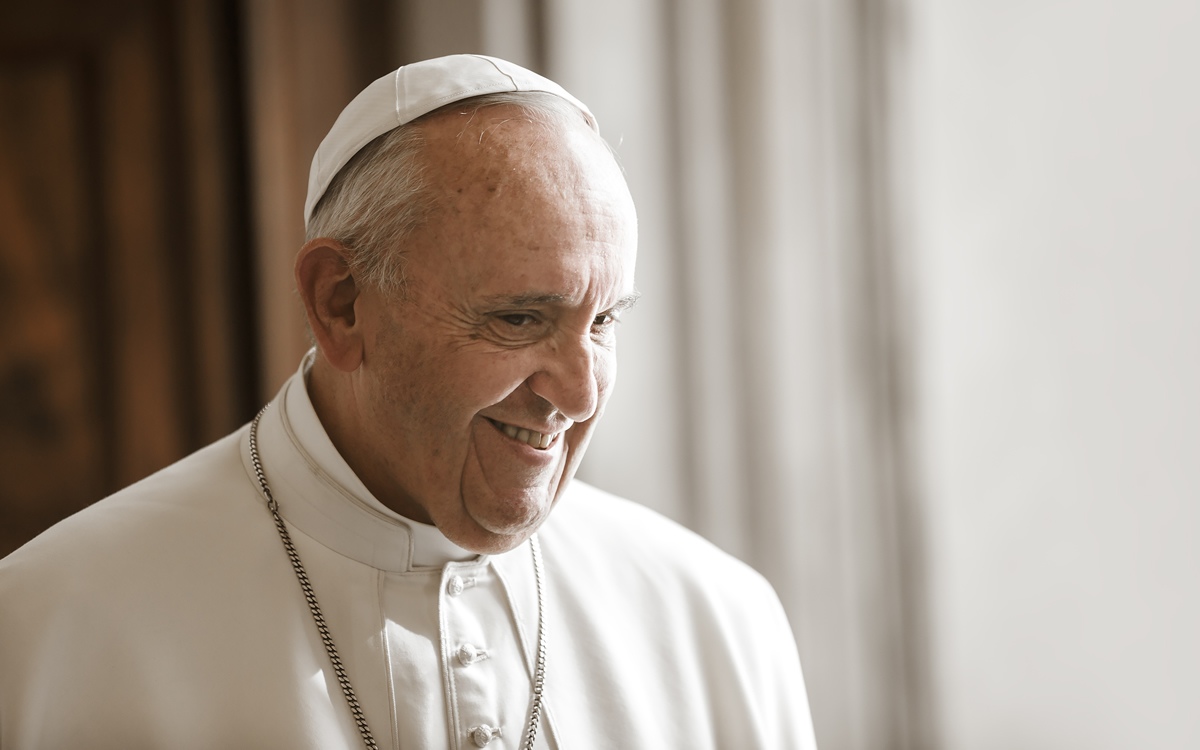 Pope Francis has said he is open to the possibility that the Catholic Church would allow blessings for same-sex unions.
The Vatican's Dicastery for the Doctrine of the Faith on Monday released a letter that Francis wrote to five cardinals who urged him to reaffirm church teaching on homosexuality ahead of this week's Synod on Synodality, a meeting during which LGBTQ Catholics, women in the church and other issues will be discussed.
Francis wrote the letter on July 11.
The Associated Press reported Francis said "such (same-sex) blessings could be studied if they didn't confuse the blessing with sacramental marriage."
"This new step, outlined in a document released on Oct. 2 by the Vatican's Dicastery for the Doctrine of the Faith, allows for pastoral ministers to administer such blessings on a case-by-case basis, advising that 'pastoral prudence' and 'pastoral charity' should guide any response to couples who request a blessing," noted Francis DeBernardo, executive director of New Ways Ministry, a Maryland-based organization that ministers to LGBTQ Catholics, on Monday in a press release. "It also indicates that permitting such blessings cannot be institutionalized by diocesan regulations, perhaps a reference to some dioceses in Germany where blessings are already taking place with official and explicit permission. 'The life of the church,' the pope writes, 'runs through many channels in addition to the standard ones,' indicating that respecting diverse and particular situations must take precedence over church law."
DeBernardo in the same press release said the "allowance for pastoral ministers to bless same-gender couples implies that the church does indeed recognize that holy love can exist between same-gender couples, and the love of these couples mirrors the love of God."
"Those recognitions, while not completely what LGBTQ+ Catholics would want, are an enormous advance towards fuller and more comprehensive equality," he said. "This statement is one big straw towards breaking the camel's back of the marginalized treatment LGBTQ+ people experience in the church."
The Vatican's tone towards LGBTQ and intersex issues has softened since Francis assumed the papacy in 2013.
Francis has publicly endorsed civil unions for same-sex couples, and has said laws that criminalize homosexuality are "unjust." Church teachings on homosexuality and gender identity have nevertheless not changed under Francis' papacy.
Francis earlier this year told a newspaper in his native Argentina that gender ideology as "one of the most dangerous ideological colonizations" because "it blurs differences and the value of men and women."
The pope was the archbishop of Buenos Aires when a law that extended marriage rights to same-sex couples in Argentina took effect in 2010. Francis was among those who vehemently opposed the marriage equality bill before then-President Cristina Fernández de Kirchner signed it.
Eswatini government refuses to allow LGBTQ rights group to legally register
Supreme Court previously ruled in favor of Eswatini Sexual and Gender Minorities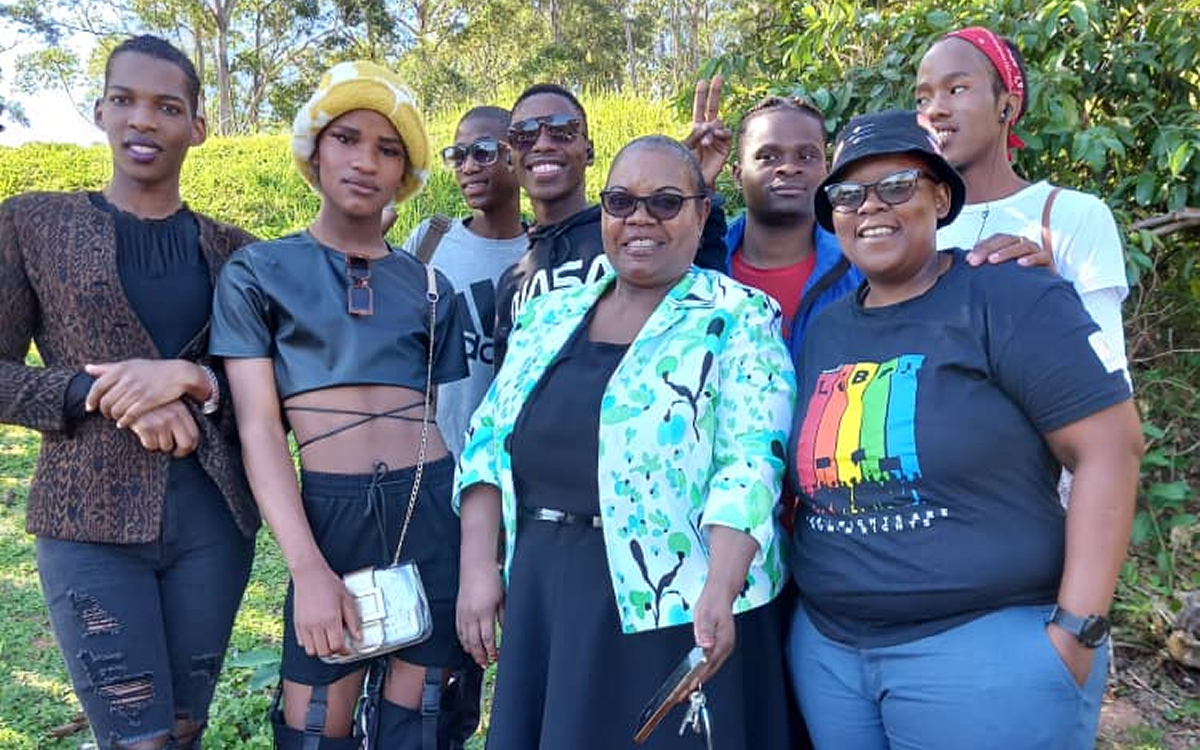 The Eswatini Commerce, Industry and Trade Ministry this week said it will not allow an LGBTQ rights group to register.
The country's Supreme Court in June ruled the government must allow Eswatini Sexual and Gender Minorities to register.
The Registrar of Companies in 2019 denied the group's request. Eswatini Sexual and Gender Minorities the following year petitioned the Supreme Court to hear their case. The Supreme Court initially ruled against the group, but it appealed the decision.
"[The] Minister of Commerce and Trade refuses to register ESGM citing the 'Roman Dutch Law,'" said Eswatini Sexual and Gender Minorities on Thursday in a tweet to its X account. "This was after the Supreme Court ruled unanimously that the refusal to register ESGM by the registrar was unconstitutional."