LGBTQ, intersex community in Mauritius growing more visible
Homosexuality remains criminalized in African country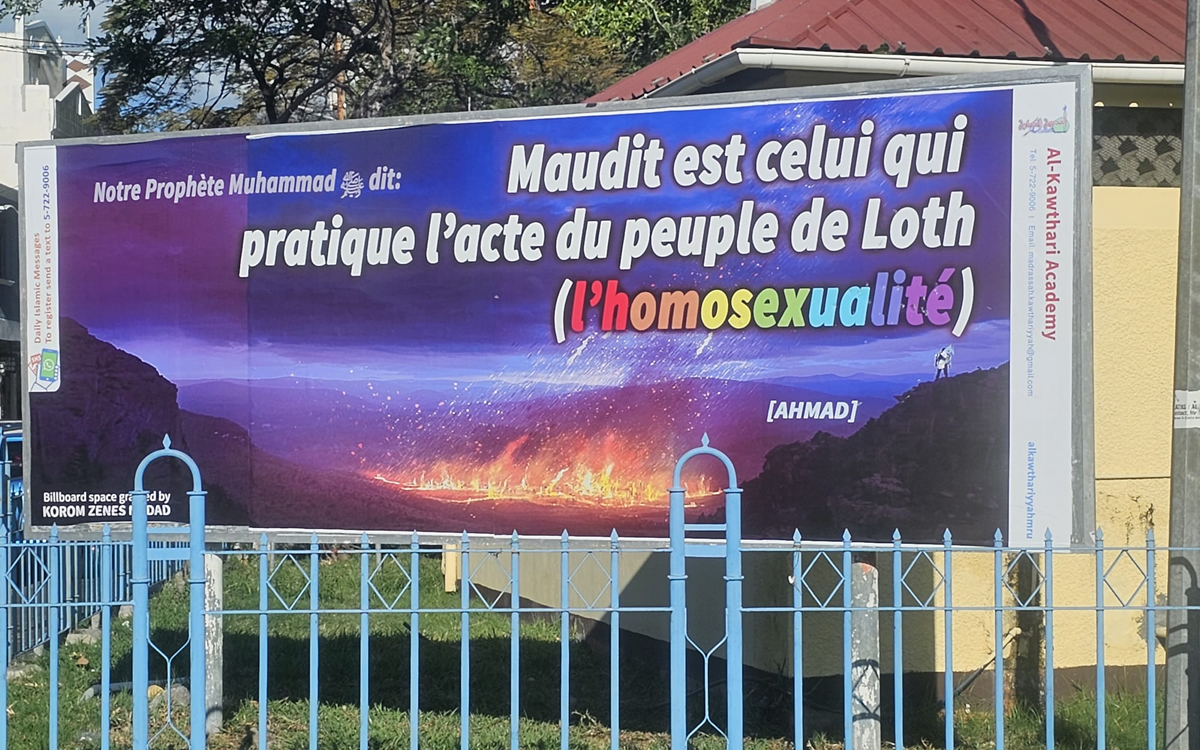 Mauritius is seeing a positive trend when it comes to the LGBTQ and intersex community, even though consensual same-sex sexual relations remain criminalized.
Young Queer Alliance, an LGBTQ and intersex rights group in the southern African country, on July 7 released findings of the research it conducted in 2022. Its work indicates attitudes towards LGBTQ and intersex people in Mauritius have improved from where they were five years ago.
The number of LGBTQ and intersex couples living together has doubled from 5.6 percent in 2017 to 11 percent in 2022. Nearly 63 percent of those who identified as LGBTQ or intersex came out to a sibling in 2022, compared to 53.5 percent in 2017. The percentage also increased when it came to coming out to parents or guardians — from 29 percent in 2017 to 41.7 percent in 2022.
Young Queer Alliance, however, said although these were positive results, the LGBTQ and intersex community was still facing brazen attacks and stigma from religious sects and other segments of Mauritian society.
Young Queer Alliance noted religious bodies should become voices for the LGBTQ and intersex community by offering them protection and refuge as their connections to themselves and their faith remain personal, unshakable and sacred.
Young Queer Alliance painted a grim picture when it comes to tolerance of LGBTQ and intersex people in Mauritius, especially in the workplace.
"61.5 percent of LGBTQ+ people reported that they have been victims of discrimination at their workplace. However, we regularly sensitize and empower LGBTQ+ persons on their rights including employment rights," said Young Queer Alliance. "Some 102 employees in five private sector companies have been sensitized on the diversity and inclusion of LGBTQ+ people in the workplace. Moreover, as and when there are complaints of workplace discrimination based on sexual orientation, YQA approaches the Ministry of Labor or the Equal Opportunities Commission for a resolution."
Young Queer Alliance also said there was very little possibility that consensual same-sex sexual relations will be legalized anytime soon.
"Unfortunately, the current government was elected with only 38 percent of national votes representing less than 30 percent of all eligible voters," said Young Queer Alliance. "Politics is closely linked with socio-cultural and religious groups. Government has made it clear that it would not decriminalize sodomy given the social fabric. Nevertheless, members of the opposition are more supportive of LGBTQ+ rights."
Young Queer Alliance said it is heart breaking to see LGBTQ and intersex people flee the country and leave their families for asylum in other countries where they can be themselves and freely express their sexual identity.
An anti-LGBTQ billboard that said "cursed is he who practices the deed of the people of Lot (homosexuality) was erected in Port Louis, the Mauritian capital, a few days ago. Collectif Arc-en-Ciel, a local LGBTQ and intersex rights group, said Muslim extremists erected it.
"We respect all point of view and the freedom of expression, nonetheless it is rather deplotable that in 2023 such a statement can be published without the authorities responding whilst it clearly can be termed as hate speech towards the LGBTQIA+ community," said Collectif Arc-en-Ciel Director Jean Daniel Wong.
Any person found guilty of the crime of sodomy or bestiality under Mauritian law shall be liable to penal faces up to five years in prison.
More than 400 people participated in Collectif Arc-en-Ciel's annual Pride parade, which local authorities deemed illegal. Police did not arrest any of them, but they did face death threats.
TikTok in talks with Kenyan government to stop LGBTQ-specific content
Official says 'draft framework' will be ready by end of this month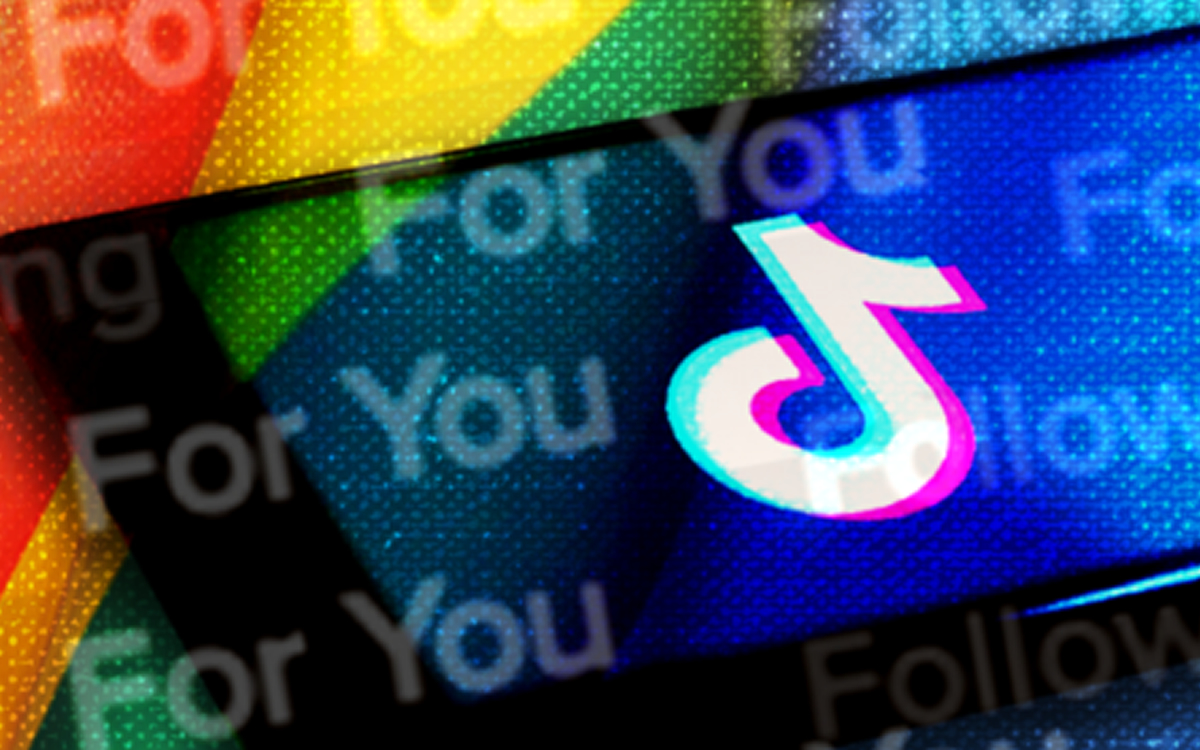 TikTok is the latest global digital video platform to enter talks with the Kenyan government to stop access to LGBTQ-specific videos and other content prohibited under the country's laws.
TikTok, a popular short-form mobile video-streaming platform, is currently in joint talks with government officials to develop a framework for censoring such content classified under the "restricted category."
"A draft framework of the content regulation is being worked on by a joint team and it will be ready by the end of this month. The larger regulatory framework will address specific content like LGBTQ, explicit and terrorism materials shared on TikTok," an official who is familiar with the discussions told the Washington Blade.
The joint team is compelled to develop the framework to regulate TikTok users who enjoy full control of videos they share on the platform without the service providers' prior approval, unlike Netflix and other movie streaming platforms that readily classify content for users.
Consensual same-sex sexual relations are criminalized under Section 165 of Kenya's penal code.
The move to regulate TikTok content arises from a petitioner who wrote to the National Assembly last month demanding the country ban the social media platform for promoting what he deemed harmful and inappropriate content. 
The petitioner, Bob Ndolo, an executive officer for Briget Connect Consultancy, cited violence, explicit sexual videos, hate speech, vulgar language and offensive behavior as content with a "serious threat to cultural and religious values of Kenya" shared on TikTok. 
The petition ignited an uproar among Kenyans, particularly TikTok users who make a living from their videos through monetization.
They asked the government not to ban the platform, but instead enact a regulatory framework to stop inappropriate content. This request prompted President William Ruto and several senior government officials to convene a virtual meeting with TikTok CEO Shou Zi Chew on Aug. 24 over content regulation under Kenya's guidelines and monetization.  
Chew during the meeting committed to "moderate content to fit community standards" by removing inappropriate or offensive content from TikTok and pledged to set up an office in Nairobi to serve the African continent.
The virtual meeting was followed by another physical one at State House between Ruto and TikTok Africa Director Fortune Sibanda on Sept. 2, where it was announced that the social platform is set to launch a national training program to empower its users on creating and promoting so-called positive content. 
TikTok has already stopped monetization for users sharing inappropriate or restricted content and deactivated their accounts as efforts to draft the regulatory work continue.
"A joint artificial intelligence tool is being used in the meantime to detect offensive content for removal and the accounts brought down," stated the official. "It has significantly reduced inappropriate content for the last few weeks since Kenya and TikTok started engaging."
The latest Reuters Institute Digital News Report released in June revealed that Kenya leads the world in TikTok usage with an astounding 54 percent share of global consumption. Thailand and South Africa follow with 51 percent and 50 percent respectively.
The Kenya Film Classification Board, the country's film regulator, signed an agreement with Netflix in February this year to stop the streaming of LGBTQ-specific movies. The regulatory body is part of the ongoing talks with TikTok.
The KFCB is also yet to finalize its talks with Showmax and two local video-on-demand platforms to stop the streaming of LGBTQ-specific movies.
The regulatory body derives its powers from the Films and Stage Act that regulates the exhibition, distribution, possession or broadcasting of content to the public.
The ever-changing digital technologies that include TikTok and other social media platforms have prompted the KFCB to reconsider its regulatory framework by coming up with new measures.
One such proposal, dubbed the Kenya Film Bill, would empower the KFCB to classify and regulate content in this digital era to stop ones that go against government-mandated standards.
The Information, Communication and Technology Ministry last week appointed a special team to look into existing laws and recommend policy and regulatory framework for the digital platforms. The ministry's senior officials, including Assistant Minister John Tanui, are also taking part in the talks with TikTok.
The ministry's newly unveiled panel will also ask whether the Kenya Film Bill can be enacted independently or combined with new legislative proposals.
The regulation of TikTok content in Kenya comes amid the anticipated introduction of the Family Protection Bill in the National Assembly that would criminalize any form of promotion of LGBTQ activities with harsh punishment of at least 10 years in jail or not less than a $67,000 fine or both.     
TikTok in April 2022 suspended the Human Rights Campaign, the largest LGBTQ rights group in the U.S., for a couple of days after it included the word "gay" in a reel against Florida's 'Don't Say Gay' law. The company determined the post violated "community guidelines."
A British lawmaker criticized TikTok in September 2019 over reports that it censored LGBTQ-specific content, such as two men kissing or holding hands, and artificially prevented LGBTQ users' posts from going viral in some countries.
Theo Bertram, TikTok's director of public policy in Europe, the Middle East and Africa, apologized to the British parliamentary committee and confirmed the company only removes such LGBTQ-specific content if law enforcement agencies in countries of operation request it.
South African police arrest seven men linked to kidnapping of Grindr users
Advocacy groups welcomed arrests, urged authorities to investigate other cases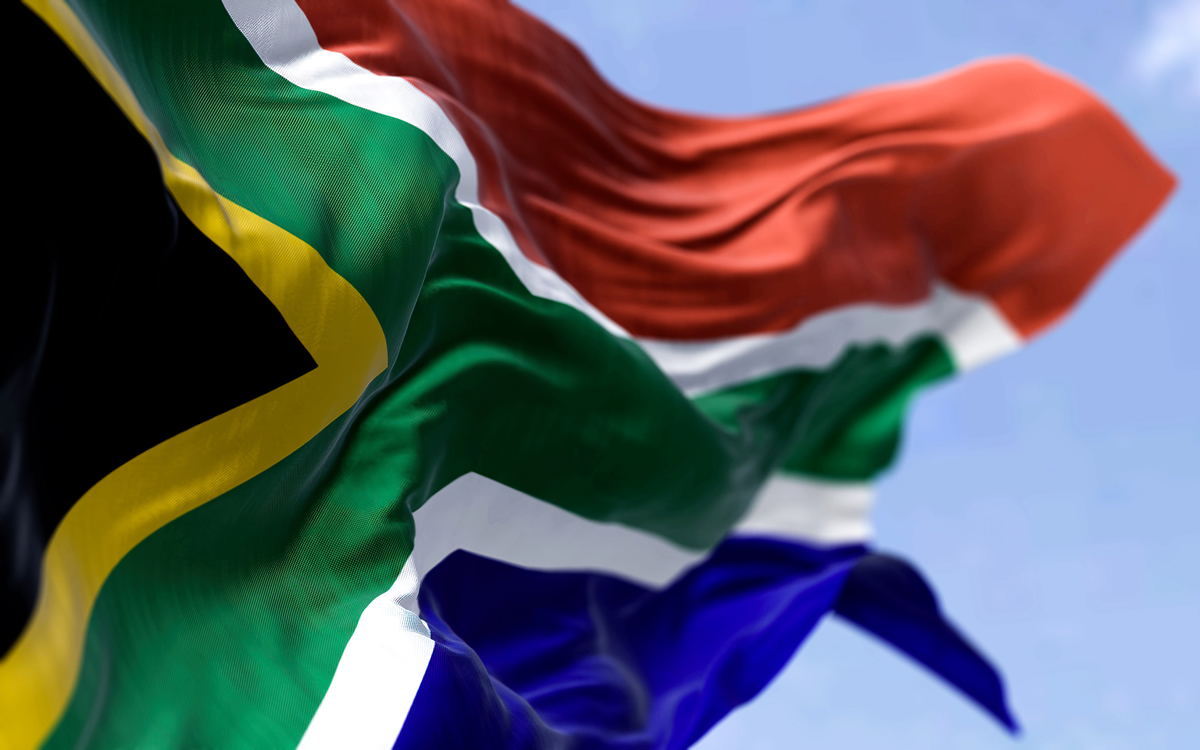 South African LGBTQ organizations have welcomed the arrest of seven suspects linked to a series of kidnappings liked to Grindr.
Several Grindr users in South Africa in recent months have been kidnapped for ransom through the dating app.
The South African Police Service said the seven suspects were arrested following an investigation into the kidnapping of an 18-year-old Wits University student on Sept. 19.
SAPS said suspects demanded $1,500 for the student's release. Authorities set up a sting operation and a breakthrough came on Sept. 20 when they identified an ATM where one of the suspects was expected to withdraw the ransom money. Officers placed one of the suspects under arrest as soon as he arrived, and he agreed to show them where the victim was being held captive.
"The student was reported missing the same day by his roommate. It is reported that he was lured to the suspects through a dating site called Grindr," said SAPS spokesperson Brenda Muridili. "Afterwards, the police conducted surveillance and arrested one suspect as soon as he arrived. He then led the authorities to the Denver Men's Hostel (in Johannesburg), where they discovered the 18-year-old victim bound and unconscious. Six additional suspects were apprehended, and the victim was rushed to the hospital for medical attention."
Muridili also said there is a high possibility that the suspects are further linked to 86 similar Grindr-related cases.
"We cannot rule out the possibility because this is not the first case of its kind," said Muridili. "We have several cases that are being investigated."
Access Chapter 2 Media Liaison Officer Mpho Buntse said the organization welcomed the arrest, but it still worried about why such incidents continue to take place.
"We congratulate SAPS in Johannesburg for acting swiftly in arresting seven homophobes who have been using Grindr, to terrorize and torture their victims. We believe that this arrest is a firm demonstration of the force's commitment to confront crimes of this nature. As an organization, we have been vocal in calling for swift action, as many of these cases have been reported to the organization," said Buntse. "However, we are deeply concerned at the sporadic nature of these syndicates. Not so long ago, we celebrated the arrest of the initial Grindr kidnapping and extortion group in the area of Johannesburg, which gave rise to this newly arrested group. It raises a sharp concern as to why these groups keep emerging."
Gauteng Police in February arrested four men who they say used Grindr to extort and victimize LGBTQ people.
"We continue to call upon members of the community, gay men in particular to limit the use of the application where it poses threats, we further acknowledge the erotic justice due to queer persons and the freedom to associate without fear and prejudice," said Buntse. "We also commend Grindr for listening to the call to strengthen the safety of the app."
Out Human Rights Coordinator Sibonelo Ncanana echoed Buntse, but questioned why the police are not actively investigating similar cases in other provinces.
"We are happy that seven suspects have been arrested but we need that same swiftness that happened in Gauteng to also transpire in other provinces because there are other similar cases that have not been solved or investigated that involve Grindr," said Ncanana. "This worries us a lot but we are grateful and appreciate the swift response of the police hopefully it will extend to other provinces." 
Ruth Maseko of the Triangle Project said LGBTQ people continue to be targeted because of their place in society, even though Grindr and other dating apps have issued warnings to their users.
"Although no dating app is necessarily safe, LGBTIQ persons can be viewed by prospective suspects as easy targets because of the stigma surrounding orientation and identity," said Maseko. "This means that it may be the thinking of perpetrators that LGBTIQ people will not report these incidents and give in to extortion."
Kenyan lawmaker's bill would further crackdown on LGBTQ rights
Provisions include 50-year prison sentence for gays and lesbians convicted of non-consensual sex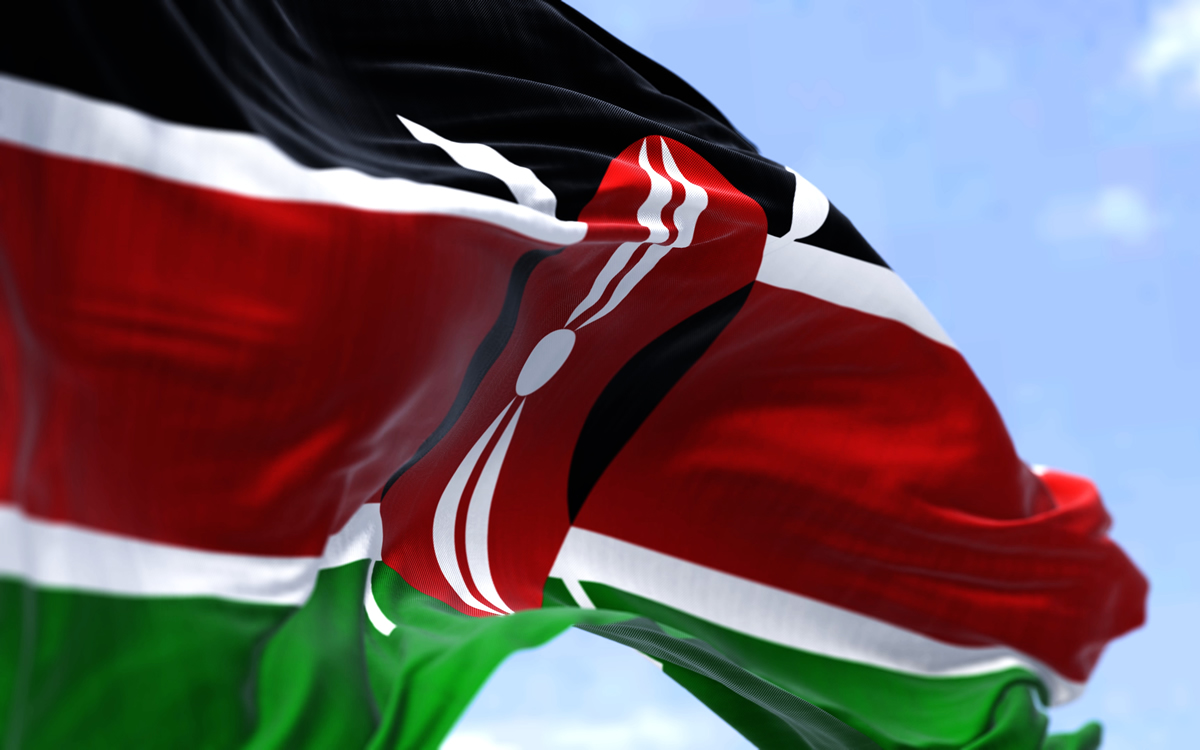 A fresh bid to prevent the recognition of and equal rights for LGBTQ people in Kenya through a constitutional amendment has been introduced in Parliament.
The move is in response to this month's ruling from Kenya's highest court affirming its February decision that allowed the National Gay and Lesbian Human Rights Commission to register as a non-governmental organization.
Opposition MP Peter Kaluma, an outspoken critic of homosexuality, is the sponsor of the new initiative that is part of tightening the noose on LGBTQ people after the Kenyan Supreme Court dismissed his petition that challenged its February ruling. 
Kaluma wanted the ruling reversed since the National Gay and Lesbian Human Rights Commission advocates for homosexuality, which is against the law, and sought the court's clarification on the term "sex" to exclude LGBTQ persons.
Kaluma has already written to National Assembly Speaker Moses Wetang'ula, notifying him of his proposal to have the term "sex" redefined in the constitution by repealing Article 259 (4) which judges perceive to also include consensual same-sex sexual relations.
"This will seal the constitutional gaps the courts are exploiting to introduce homosexuality into the country under the guise of 'judicial interpretation' and secure the legislative mandate retained in Parliament and constitutional-making power remains with the people," Kaluma said.
He faults the judges for interpreting the term "sex" under Article 27 (4) of the constitution to also refer to sexual orientation of any gender, whether heterosexual, lesbian, gay, intersex, or otherwise, not to be discriminated from sexual identity.
The controversial court's verdicts have sparked an uproar in the country since Article 45 of the constitution only recognizes consensual opposite-sex sexual relations and Section 162 of the penal code criminalizes consensual same-sex sexual relations. 
In redefining "sex" in law, Kaluma wants the term to be limited to the biological state of being male or female as assigned at birth and not "foreign sexual orientation and gender identity ideology" which he argues the judges based on wrongly. The MPs proposal to redefine sex, however, would not impact intersex people in Kenya since their recognition and sex identity are protected under a landmark law that took effect in July 2022.
Kaluma notes that the court's ruling renders sex/gender fluidity away from the biological state of being male or female "to over 150 current gender categories abbreviated as LGBTQ+" which has serious consequences for women in terms of equality.
"The courts, unelected arms of government not directly accountable to the people, have been the weakest link in the battle for family values across the world. The Supreme Court of the United States failed the Americans and the European courts have failed the Europeans," the MP said.
Kaluma, who has also sponsored a stiffer anti-homosexuality bill that awaits introduction in the House, added "we are in a war not only to save our society but to salvage humanity from the LGBTQ+ perversion".
The lawmaker has also sought to strengthen his anti-homosexuality measure by adding punitive clauses, including one that would impose a maximum sentence of 50 years in prison for gays and lesbians who are found guilty of engaging in non-consensual sex. Other provisions include a ban on gay Pride parades, assemblies, street marches, cross-dressing in public and all LGBTQ-related activities.
The MP has also proposed proposes a fine of $14,000 or a 7-year prison sentence for owners of premises used for same-sex sexual practices.
"I urge all persons and institutions of goodwill to stand firm and ready themselves to fight against homosexuality. Even when we don't win before the courts as is the case across the world, I am certain we will win before the people's representatives in parliament," Kaluma stated.
Muslim and Christian religious authorities last Saturday staged anti-homosexuality protests in the coastal city of Mombasa, which is the country's second largest city. Protesters condemned and denounced the Supreme Court's ruling and asking President William Ruto to "unequivocally denounce LGBTQ" like his Ugandan counterpart, Yoweri Museveni.
The Kenya Muslims National Advisory Council, a leading Muslim governing body, on Thursday also condemned the Supreme Court and demanded the ouster of Chief Justice Martha Koome and other judges who ruled in favor of the LGBTQ community. The group argues the ruling offends Kenya's social, cultural and religious beliefs while asking the president and Parliament to be "firm" like Uganda, which enacted a harsh anti-homosexuality law in May.
A presidential education reform working group last month in a detailed report presented to Ruto after gathering views across the country recommended the teachers' employers to hire pastors and Imams in elementary and high schools to help fight homosexuality and other so-called immoral practices. This call came after the Education Ministry in March confirmed to MPs its decision to form a Chaplains Committee, led by Kenya's Anglican Church Archbishop Jackson Ole Sapit, to stop the infiltration of LGBTQ practices in schools.
The working group's report has yet to be introduced in Parliament.
Kenya's relentless move to curb homosexuality comes at a time when top government officials, politicians, and during this week's U.N. General Assembly in New York raised concerns over backlash against LGBTQ and intersex rights around the world.