Advocacy groups: Ethiopian government's anti-gay rhetoric spurs online attacks
TikTok videos target LGBTQ, intersex people in African country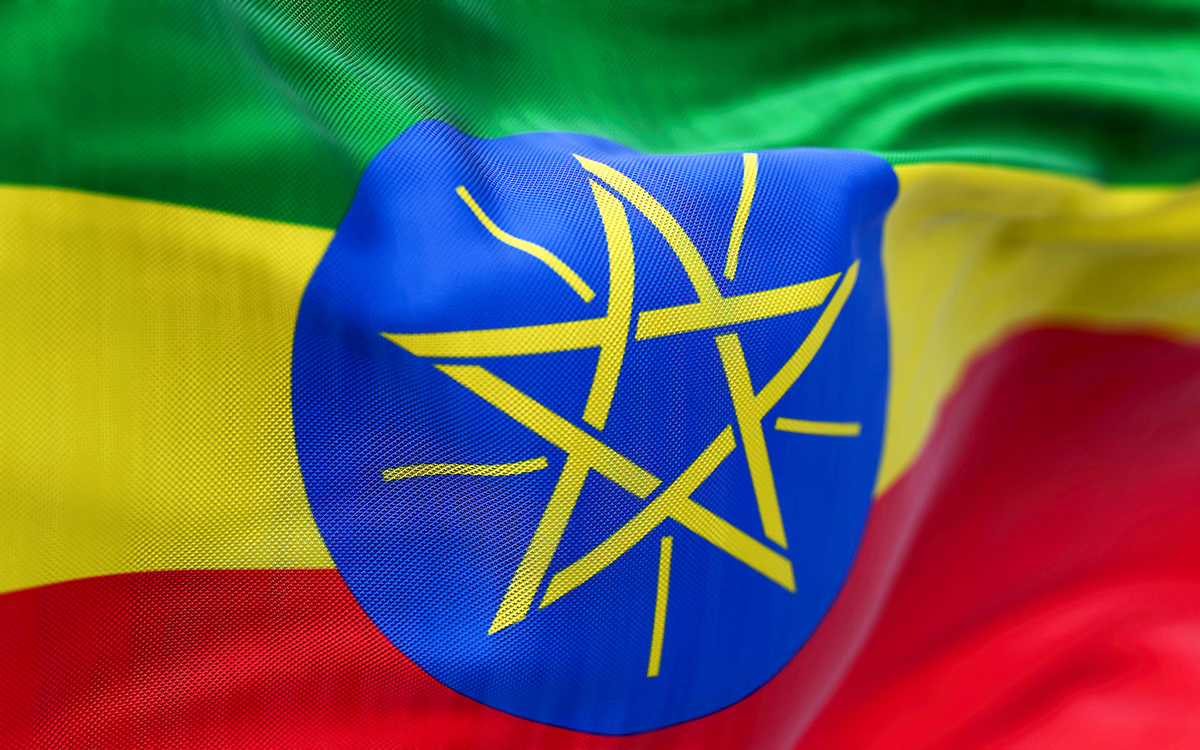 An advocacy group in Ethiopia has sharply criticized government institutions for homophobic statements they say have spurred online attacks against LGBTQ and intersex people.
The Addis Ababa Culture, Arts and Tourism Bureau on Aug. 5 released a statement that condemned acts of same-sex relations.
The statement cited reports of people engaging in same-sex relations, including public displays of affection, at restaurants and hotels in Addis Ababa, the country's capital. The Addis Ababa Culture, Arts and Tourism Bureau reiterated consensual same-sex sexual relations violate the country's cultural values and the majority of Ethiopians find them disrespectful. Ethiopian police also urged members of the public to report anyone who engages in same-sex relations, citing they go against social values.
House of Guramayle, an Ethiopian LGBTQ and intersex rights group that operates outside the country, said LGBTQ and intersex Ethiopians have been attacked on TikTok and other social media platforms since the police and the Addis Ababa Culture, Arts and Tourism Bureau made their comments.
House of Guramayle has documented more than a dozen TikTok videos with pictures of people who are identified as LGBTQ or intersex. These videos have emerged against the backdrop of those who encourage Ethiopians to beat, burn and kill LGBTQ and intersex people.
"In a dramatic expansion of the threat of violence; there have also been calls to kill, burn, and beat up families of those of who are openly LGBTQIA+ and live abroad in order to make their families understand the deep shame and wound that Ethiopian homophobes in the diaspora feel due to the outspokenness of those openly LGBTQIA+ individuals," reads a statement that House of Guramayle issued this week. "While similar increases in attacks against LGBTQIA+ communities are being reported by human rights organizations in other parts of the African continent, the escalation in Ethiopia is especially concerning due to the country's religious history, current worsening socio-political climate and growing nationalism. The topic of LGBTQIA+ rights has recently been sensationalized, with vitriolic opposition and scapegoating spreading around the country and the diaspora at an alarming rate."
The Africa Queer Network, another LGBTQ and intersex rights organization, echoed House of Guramayle and urged the Ethiopian government to protect LGBTQ and intersex people from mob attacks.
The Ethiopian Constitution guarantees the right to equality and recognizes the importance of protecting human rights. It clearly states all people shall be equal under the law and are entitled to equal protection without distinction of any kind related to race, nation, nationality, color, sex, language, religion, political or social origin, property, birth or any other status. The country, however, continues to stigmatize, discriminate against and criminalize LGBTQ and intersex people.
Ethiopia's criminal code defines marriage as a legal contract or as an engagement between a man and a woman and sees other forms of relations as illegal. Consensual same-sex sexual relations under this law are punishable by up to 15 years in prison — up to 25 years incarceration if an offender use violence, intimidation or coercion, fraud or takes advantage of a person who is unable to resist.
A recent study found 97 percent of Ethiopians believe homosexuality is a "very harmful way of life that society should not accept" and anyone in a same-sex relationship should be punished. Many LGBTQ and intersex Ethiopians are therefore forced to live in hiding because even talking about who they are is dangerous.
LGBTQ rights group sues Kenya police chief over anti-gay protests
Mombasa demonstrations began after ruling allowed NGO to register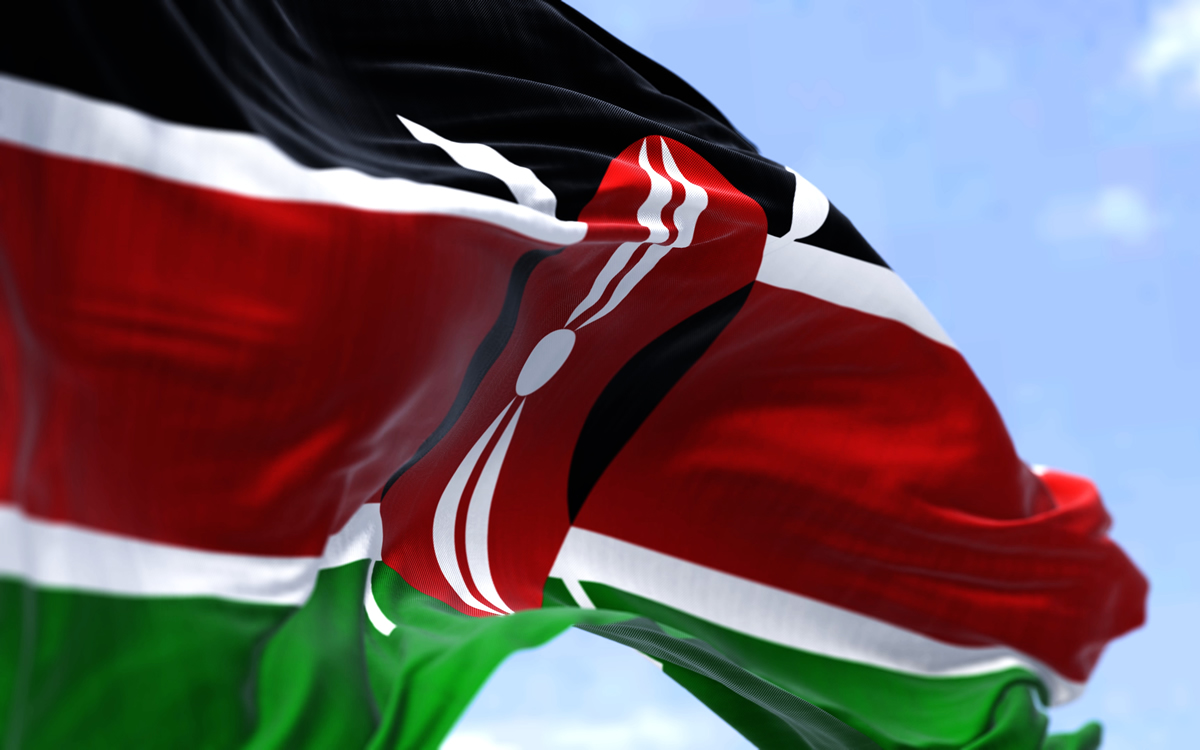 An advocacy group in Kenya has sued Police Inspector General Japhet Koome for allowing religious leaders and lobby organizations to hold homophobic protests whenever court rulings favor the LGBTQ community.
Two petitioners — Mr. JM and the Center for Minority Rights and Strategic Litigation — have sued Koome in the High Court in Mombasa, the country's second largest city, and demanded a "ban on anti-LGBTQ protests in the country."
The petitioners' move is in response to recent anti-LGBTQ protests, particularly in Mombasa after last month's Supreme Court ruling that affirmed its February decision in support of the National Gay and Lesbian Rights Commission and its ability to register as an NGO.
The controversial ruling sparked criticism from clerics, politicians and the general public. Demonstrations the two petitioners have described as gross human rights violations against the LGBTQ community followed.
An MP from the ruling party and Mohamed Ali — a celebrated investigative journalist whose anti-gay motion for the government to ban public discussion, reporting and distribution of LGBTQ content in the country passed overwhelmingly in Parliament — are among those behind the homophobic Mombasa protests.
Six LGBTQ lobby groups applauded the rulings as a "crucial shot in the arm towards LGBTQ rights" and condemned protest organizers for "mobilizing towards hatred and marginalizing others."
Mr. JM and CMRSL have also sued two anti-LGBTQ activists and a national lobby group dubbed the "Anti-LGBTQ Movement" that organized the demonstrations, in addition to the police official whose office authorizes street marches by issuing permits to protesters.  
"The petitioners have sought to include new amendments to the petition filed last week via the court's online filing system and they have until Oct. 11 when the court will give directions to the hearing of the case," a source familiar with the petition told the Washington Blade.
To stop any future homophobic protests, the petitioners want the court to declare the LGBTQ community is also entitled to constitutional rights and freedoms without hate or discrimination just like their opposite-sex counterparts.
They argue the anti-LGBTQ protests, characterized by incitement to violence in March and last month in response to the Supreme Court's rulings, have led to increased cases of homophobia and threats to the lives of the queer community across the country.
The petitioners claim the "Anti-LGBTQ Movement" group has been propagating "violence, elimination and expulsion" of the queer community from the country in its relentless homophobic campaign. They further allege that organizations working with LGBTQ people have recorded "more than 100 cases of violence, forced evictions and denial of services" by landlords, employers and the public as a result of these protests. 
The petitioners also claim the protests have led to the shutting down of "more than 20 organizations and medical facilities" that provide essential HIV and STI treatment services to LGBTQ people because of security concerns.   
Mr. MJ and CMRSL in their case have included the Kenya National Commission on Human Rights, a state-funded watchdog organization, as an interested party, although it always distances itself from defending LGBTQ rights.
The Kenyan Constitution, which only recognizes consensual opposite-sex relations, directs the KNCHR. Section 162 of the penal code criminalizes consensual same-sex sexual relations. 
This sidelining has forced the LGBTQ community to demand a representative to the KNCHR to represent their interests, such as intersex people who are represented after a landmark law that recognizes them as Kenya's third sex, took effect in July 2022. The petitioners did not engage KNCHR before listing it as an interested party.
The state-funded National Cohesion and Integration Commission, Amnesty International Kenya and the Kenya Human Rights Commission are among the other institutions the two petitioners have included in the case as interested parties.
Amnesty International Kenya with Irungu Houghton as its executive director on Sept. 30 held the "State of Freedoms and Rights in 2023" conference in partnership with United States International University Africa in Nairobi, the Kenyan capital. Participants demanded respect for the rights of every person, including members of the LGBTQ community.
The rights organization vowed to fight any infringement of the rights of any person or group, regardless of their gender or sexual orientation, in line with its newly launched 4-year strategic framework for 2024-2028 that will guide its human rights advocacy.
Meanwhile, some parents in one of Kenya's all female high schools are angry after administrators suspended 18 students who allegedly engaged in what they described as lesbianism.
The students' suspension from Cardinal Otunga Girls' High School in the western part of the country last week has caused fury among their parents, because they are set to start taking their final high school national exams on Oct. 10. This action comes amid the government's plans to consider a recommendation from a presidential task force on education reforms to hire imams and chaplains in schools to guide students against what they feel is the infiltration of LGBTQ practices.
Eswatini government refuses to allow LGBTQ rights group to legally register
Supreme Court previously ruled in favor of Eswatini Sexual and Gender Minorities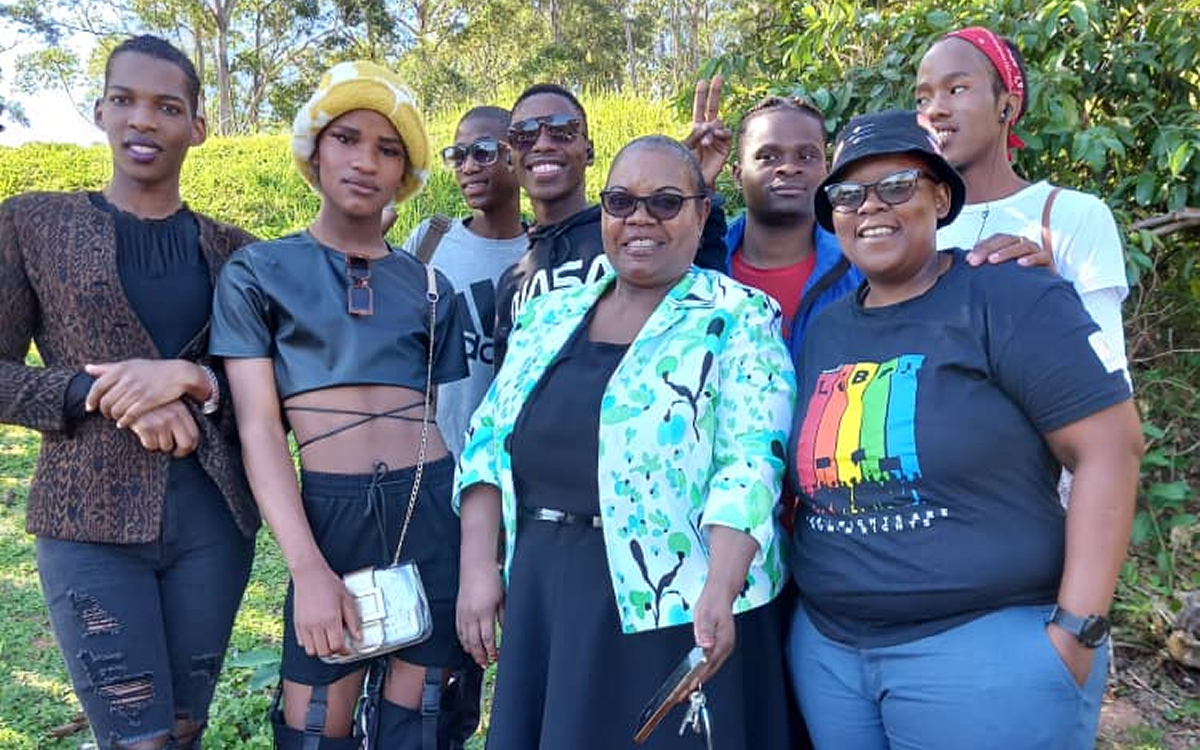 The Eswatini Commerce, Industry and Trade Ministry this week said it will not allow an LGBTQ rights group to register.
The country's Supreme Court in June ruled the government must allow Eswatini Sexual and Gender Minorities to register.
The Registrar of Companies in 2019 denied the group's request. Eswatini Sexual and Gender Minorities the following year petitioned the Supreme Court to hear their case. The Supreme Court initially ruled against the group, but it appealed the decision.
"[The] Minister of Commerce and Trade refuses to register ESGM citing the 'Roman Dutch Law,'" said Eswatini Sexual and Gender Minorities on Thursday in a tweet to its X account. "This was after the Supreme Court ruled unanimously that the refusal to register ESGM by the registrar was unconstitutional."
TikTok in talks with Kenyan government to stop LGBTQ-specific content
Official says 'draft framework' will be ready by end of this month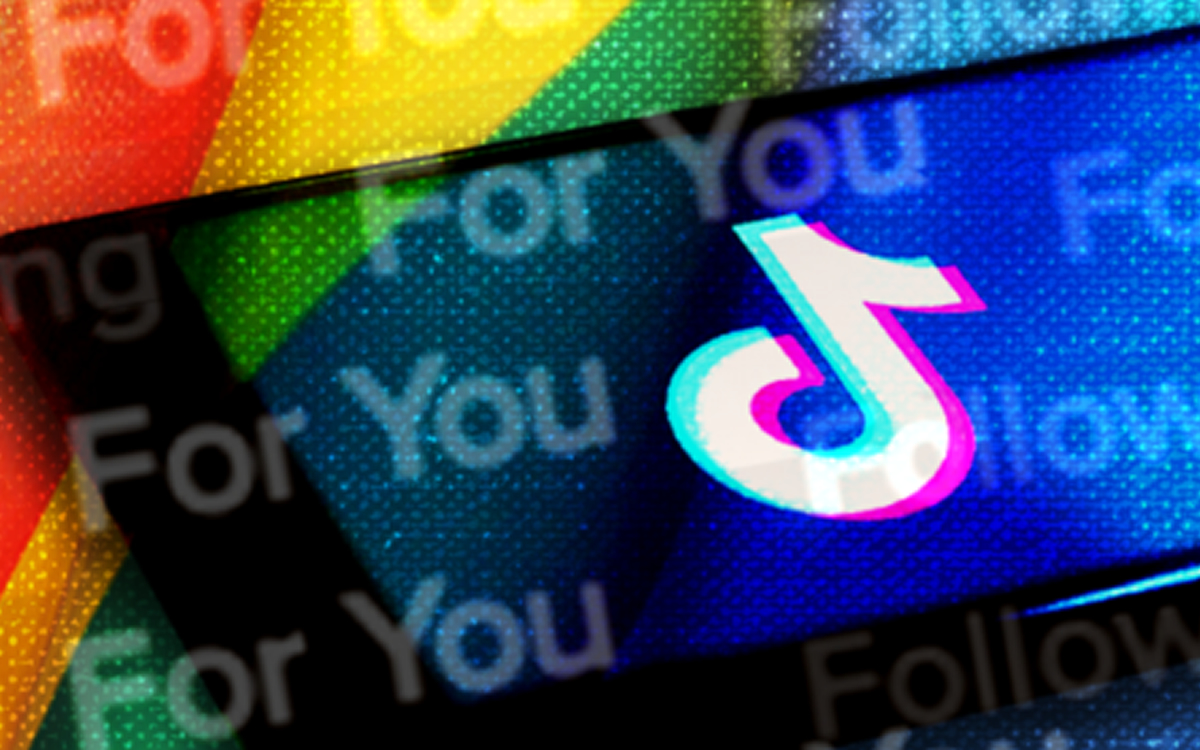 TikTok is the latest global digital video platform to enter talks with the Kenyan government to stop access to LGBTQ-specific videos and other content prohibited under the country's laws.
TikTok, a popular short-form mobile video-streaming platform, is currently in joint talks with government officials to develop a framework for censoring such content classified under the "restricted category."
"A draft framework of the content regulation is being worked on by a joint team and it will be ready by the end of this month. The larger regulatory framework will address specific content like LGBTQ, explicit and terrorism materials shared on TikTok," an official who is familiar with the discussions told the Washington Blade.
The joint team is compelled to develop the framework to regulate TikTok users who enjoy full control of videos they share on the platform without the service providers' prior approval, unlike Netflix and other movie streaming platforms that readily classify content for users.
Consensual same-sex sexual relations are criminalized under Section 165 of Kenya's penal code.
The move to regulate TikTok content arises from a petitioner who wrote to the National Assembly last month demanding the country ban the social media platform for promoting what he deemed harmful and inappropriate content. 
The petitioner, Bob Ndolo, an executive officer for Briget Connect Consultancy, cited violence, explicit sexual videos, hate speech, vulgar language and offensive behavior as content with a "serious threat to cultural and religious values of Kenya" shared on TikTok. 
The petition ignited an uproar among Kenyans, particularly TikTok users who make a living from their videos through monetization.
They asked the government not to ban the platform, but instead enact a regulatory framework to stop inappropriate content. This request prompted President William Ruto and several senior government officials to convene a virtual meeting with TikTok CEO Shou Zi Chew on Aug. 24 over content regulation under Kenya's guidelines and monetization.  
Chew during the meeting committed to "moderate content to fit community standards" by removing inappropriate or offensive content from TikTok and pledged to set up an office in Nairobi to serve the African continent.
The virtual meeting was followed by another physical one at State House between Ruto and TikTok Africa Director Fortune Sibanda on Sept. 2, where it was announced that the social platform is set to launch a national training program to empower its users on creating and promoting so-called positive content. 
TikTok has already stopped monetization for users sharing inappropriate or restricted content and deactivated their accounts as efforts to draft the regulatory work continue.
"A joint artificial intelligence tool is being used in the meantime to detect offensive content for removal and the accounts brought down," stated the official. "It has significantly reduced inappropriate content for the last few weeks since Kenya and TikTok started engaging."
The latest Reuters Institute Digital News Report released in June revealed that Kenya leads the world in TikTok usage with an astounding 54 percent share of global consumption. Thailand and South Africa follow with 51 percent and 50 percent respectively.
The Kenya Film Classification Board, the country's film regulator, signed an agreement with Netflix in February this year to stop the streaming of LGBTQ-specific movies. The regulatory body is part of the ongoing talks with TikTok.
The KFCB is also yet to finalize its talks with Showmax and two local video-on-demand platforms to stop the streaming of LGBTQ-specific movies.
The regulatory body derives its powers from the Films and Stage Act that regulates the exhibition, distribution, possession or broadcasting of content to the public.
The ever-changing digital technologies that include TikTok and other social media platforms have prompted the KFCB to reconsider its regulatory framework by coming up with new measures.
One such proposal, dubbed the Kenya Film Bill, would empower the KFCB to classify and regulate content in this digital era to stop ones that go against government-mandated standards.
The Information, Communication and Technology Ministry last week appointed a special team to look into existing laws and recommend policy and regulatory framework for the digital platforms. The ministry's senior officials, including Assistant Minister John Tanui, are also taking part in the talks with TikTok.
The ministry's newly unveiled panel will also ask whether the Kenya Film Bill can be enacted independently or combined with new legislative proposals.
The regulation of TikTok content in Kenya comes amid the anticipated introduction of the Family Protection Bill in the National Assembly that would criminalize any form of promotion of LGBTQ activities with harsh punishment of at least 10 years in jail or not less than a $67,000 fine or both.     
TikTok in April 2022 suspended the Human Rights Campaign, the largest LGBTQ rights group in the U.S., for a couple of days after it included the word "gay" in a reel against Florida's 'Don't Say Gay' law. The company determined the post violated "community guidelines."
A British lawmaker criticized TikTok in September 2019 over reports that it censored LGBTQ-specific content, such as two men kissing or holding hands, and artificially prevented LGBTQ users' posts from going viral in some countries.
Theo Bertram, TikTok's director of public policy in Europe, the Middle East and Africa, apologized to the British parliamentary committee and confirmed the company only removes such LGBTQ-specific content if law enforcement agencies in countries of operation request it.