Olivia Hill elected as first openly transgender official in Tenn.
Nashville native is U.S. Navy veteran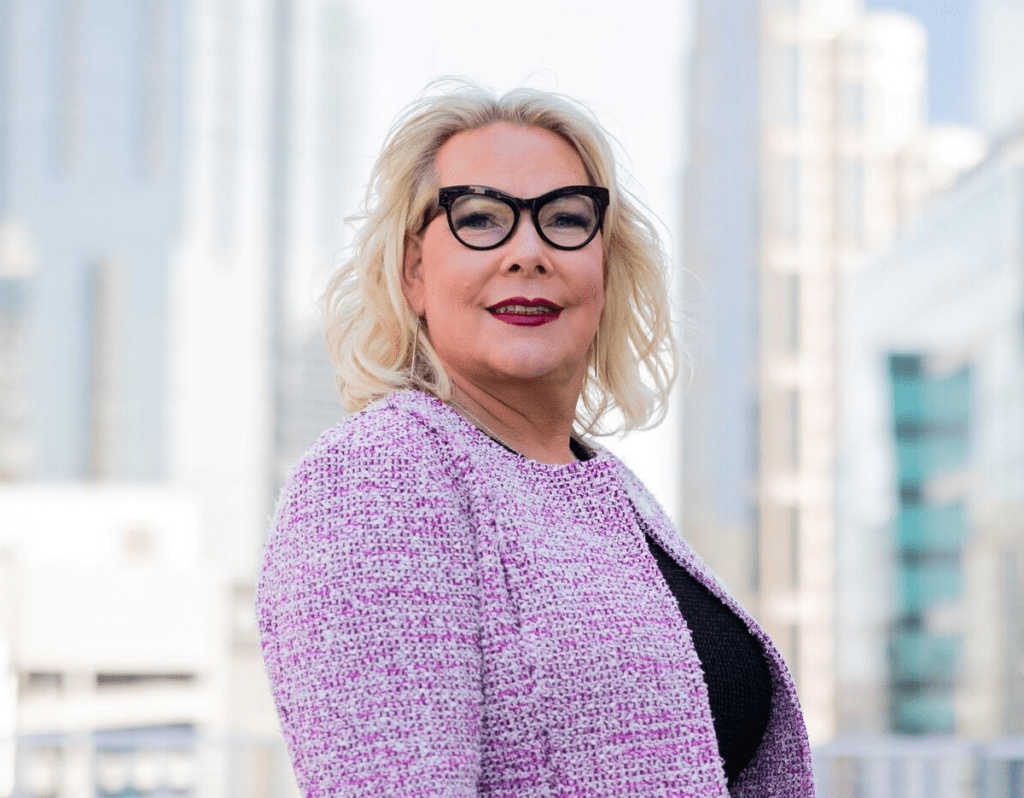 Voters in Nashville and surrounding Davidson County made history Thursday as Olivia Hill won an at-large seat on the Metro Council, making her the first openly transgender official elected to public office in the Volunteer State.
The Tennessean reported that Hill secured one of the council's five at-large seats in Thursday's runoff election with 12.9 percent of the vote, as of 10 p.m. Thursday night. She joins a historic number of women elected to the council. All five at-large members will be women, as well as 17 district councilmembers. That adds up to 22 women — a majority of the 40-member council.
"I want to say that I am elated," Hill told the Tennessean after the historic win. A Nashville native, Hill graduated from Hillwood High School in 1983. She then served in the U.S. Navy from 1986-1995 and saw combat overseas during Desert Storm.
LGBTQ+ Victory Fund CEO Annise Parker released the following statement after Hill was elected:
"Nashville voters clearly reject the hateful rhetoric that has grown louder in Tennessee politics lately. Olivia's victory proves that transgender people belong everywhere decisions about them are being made, including local office. I know Olivia is well-prepared to take her seat on the Metro Council and work to make Nashville and Davidson County a more welcoming place for all."
The Metropolitan Council (officially the Metropolitan Council of Nashville and Davidson County) is the legislative body of the consolidated city-county government of Nashville and Davidson County.
Tenn. could lose billions in federal funds over anti-transgender laws
Ban on gender-affirming care to minors took effect July 1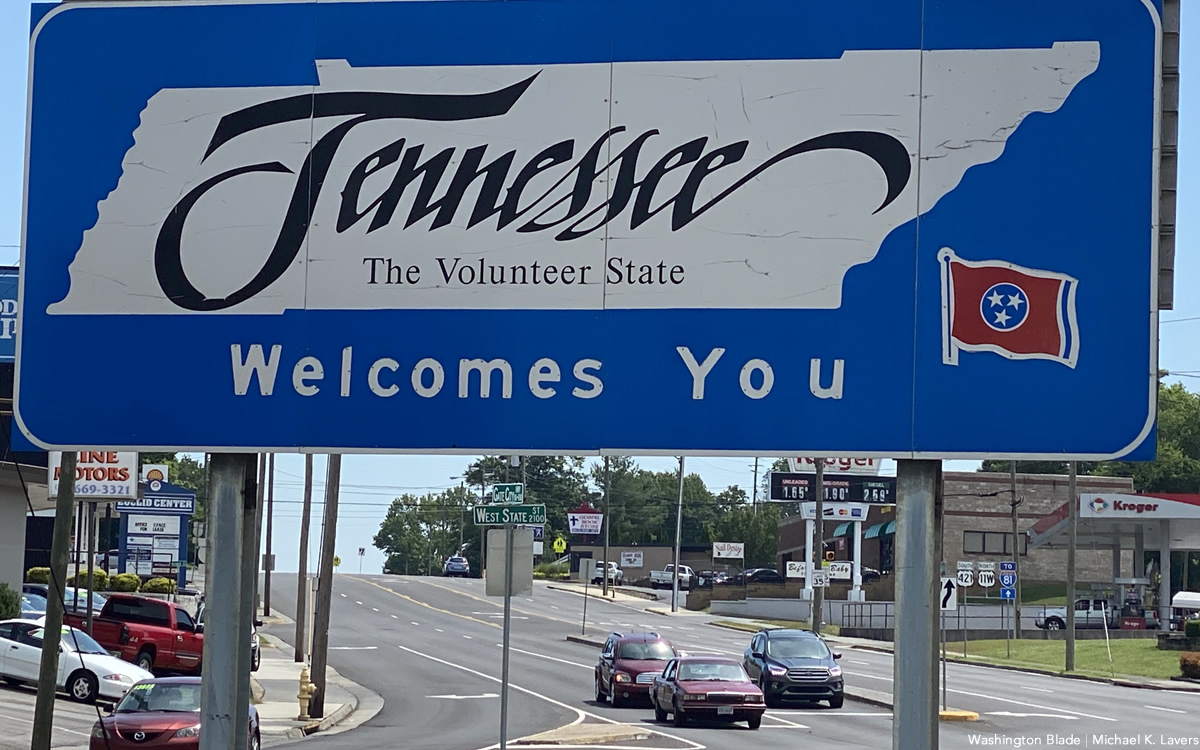 By the time North Carolina Gov. Roy Cooper signed into law the repeal of House Bill 2, also known as the "Bathroom Bill," in 2017 it was estimated that the state had lost up to $3.5 billion in revenue. Almost six years later, more than 500 similar anti-transgender bills have been introduced in nearly all 50 states and economists anticipate devastating financial consequences.
Tennessee, which borders North Carolina, on July 1 enacted a law that bans health care providers from offering gender-affirming care to minors. Trans minors that were receiving gender-affirming care prior to the law taking effect had to stop treatment.
The Tennessee General Assembly Fiscal Review Committee issued a report on Feb. 28 that found the bill would not only increase state spending to be in compliance with the law, but would also jeopardize federal funding opportunities. 
The law defines sex as "the biological state of being female or male, based on sex organs, chromosomes, and endogenous hormone profiles."
"Proposed language may result in increases to state and local expenditures associated with compliance measures, potential civil litigation, and could jeopardize federal funding," the report says.
The report states the U.S. Education Department said the bill could jeopardize the state's funding under policies that provide protections for students and define sex differently than the state's law. The committee put estimated education funding losses at just over $1.2 billion.
The Tennessee Department of Health could also lose up to $750 million in federal grant money for being out of compliance with Title X, which provides family planning services for low-income families and also provides a different definition of sex than Tennessee's law.
While it's unknown what the total cost to Tennessee will be, many LGBTQ performers and business owners let out a sigh of relief when a federal judge blocked the state's proposed drag ban before it could go into effect. The state has already appealed the decision.
Under the law, a first offense would be classified as misdemeanors and punishable by up to one year in jail and a $2,500 fine. Following offenses would be classified as Class E felonies punishable by up to six years in prison and a fine of up to $3,000.
While Tennessee's law may have been blocked, four other states are considering similar bans. Texas, Florida, Arkansas and North Dakota have all introduced potential drag bans, with Florida's being temporarily blocked by a district court decision.
The state has appealed the ruling.
These bans raise questions for touring productions that include drag, in addition to local businesses. "RuPaul's Drag Race" alums BenDeLaCreme and Jinkx Monsoon will be taking their holiday tour across North America this winter, and planning tour dates around where drag may or may not be banned has become a considerable factor.
"Because our tour is for a limited amount of time, we always have to be selective about where we're going," BenDeLaCreme told Vulture. "Unfortunately, it's far enough out that I don't know where the laws will be, and I am making decisions in a way where I'm like, 'All right, we have to know we're going to be able to go, so we'll have to avoid these spots.' It's deeply upsetting because those communities need us, but it's hard to know what to do."
Given federal court rulings that have blocked anti-trans bills around the country, there is some hope that further bills will also be restricted. The American Civil Liberties Union has already promised to track and challenge anti-trans and anti-drag bills that are introduced in state legislatures.
Vanderbilt University sued for sending records on gender affirming care to Tenn. AG
Documents shared in compliance with Jonathan Skrmetti's orders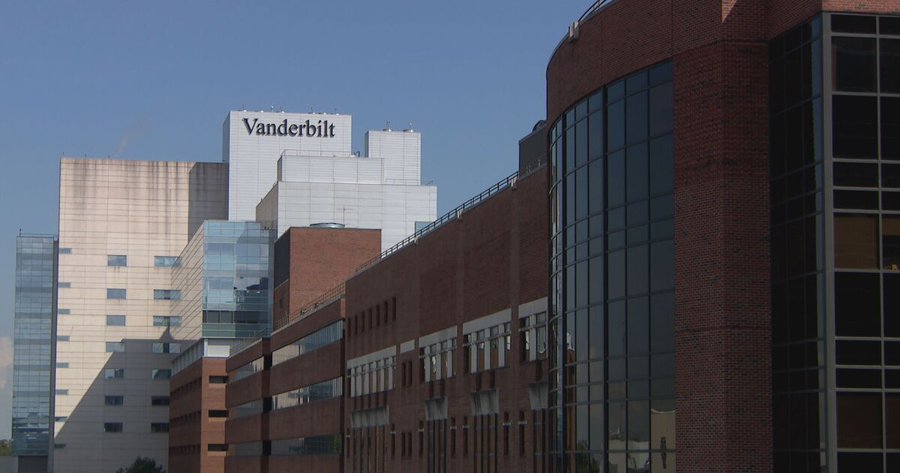 Two transgender patients have filed a lawsuit against Vanderbilt University Medical Center for sharing their health records with the office of Tennessee Attorney General Jonathan Skrmetti in connection with its investigation into the provider's billing practices.
The plaintiffs' lawsuit argues Vanderbilt should have removed their personally identifying information in consideration of how hostile Skrmetti and other elected Republican leaders in the state have been toward gender affirming care and transgender people more broadly.
Earlier this month, an appeals court ruled Tennessee's ban on gender affirming care for minors can go into effect, pending the outcome of litigation challenging the restrictions.
State lawmakers paused all gender affirming surgeries for minors a month after anti-trans conservative pundit Matt Walsh published footage of a provider claiming the procedures are "huge money makers" for hospitals.
Vanderbilt says the clinic performs about five surgeries per year on patients under 18 — all with parental consent and none receiving genital procedures.
Plaintiffs will seek class certification for all patients whose records were collected by authorities, a total of more than 100, according to their lawsuit.
Last month, the Los Angeles Blade confirmed the documents were shared in compliance with the attorney general's orders for information as part of its probe into the clinic's management of TennCare payments.
The investigation began in September 2022, with Vanderbilt beginning to turn over patient records a few months later, according to a spokesperson for Skrmetti's office who added, "We are surprised that VUMC has deliberately chosen to frighten its patients like this."
The Tennesseean reported that parents of trans children called a local LGBTQ advocacy organization in a panic after the medical center went public about its compliance with the attorney general's investigation.
Likewise, the patients' lawsuit says following the disclosure they were "terrified for their physical safety, have had significant anxiety and distress that has impacted their ability to work, has caused them to increase home security measures, and drop out of activities in which they normally would participate."
A Vanderbilt spokesperson said, "the decision to release patient records for any purpose is never taken lightly, even in situations such as this where VUMC was legally compelled to produce the patient records."
Disclosure of the requests came after another court case revealed their existence.
Plaintiffs contend, however, that the clinic caused emotional damage by negligently failing to redact patient information and acted in violation of privacy and consumer protection laws.
The Associated Press reports their lawsuit seeks "monetary damages, improved security procedures, an injunction blocking further release of their records without notice, an acknowledgement by Vanderbilt that it violated its own privacy policy, and an admission that the policy inadequately informs patients of their rights regarding disclosures."
The complaint was filed Monday in the Nashville Chancery Court.
Federal judge blocks Tennessee ban on trans youth healthcare
Every court to consider enjoining a ban on gender-affirming care for minors has found that such a ban is likely unconstitutional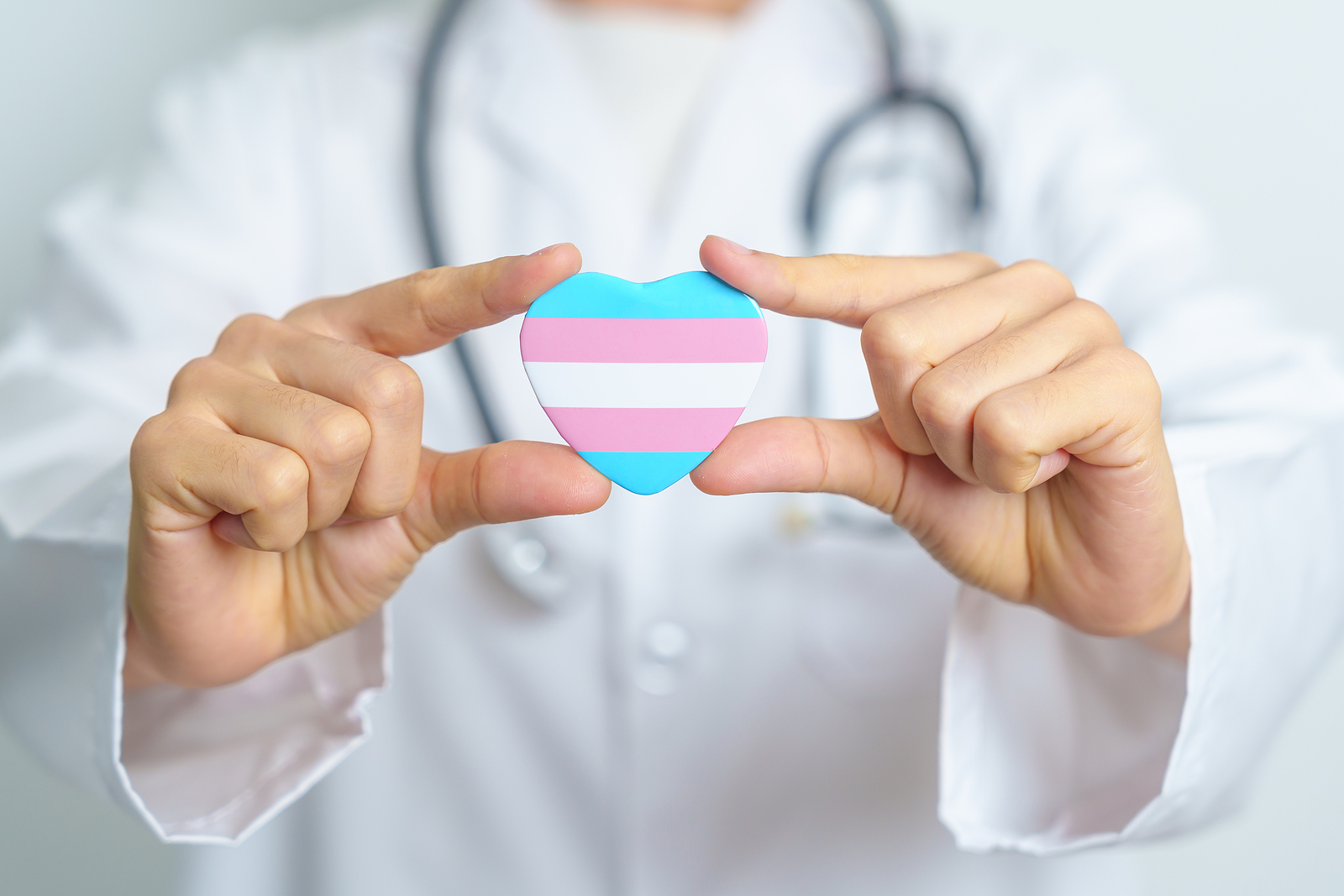 A federal judge has blocked enforcement of a Tennessee law banning gender-affirming healthcare care for trans youth up to age 18 while several families' legal challenge against the law proceeds in court.
United States District Court Judge Eli Richardson in his sixty-nine page ruling granted the request for a preliminary injunction against the law, SB1, in a lawsuit brought by Samantha and Brian Williams of Nashville and their 15-year-old daughter, as well as two other anonymous families and Dr. Susan N. Lacy.
The law would prohibit medical providers from providing gender-affirming health care to transgender youth and would require trans youth currently receiving gender-affirming care to end that care within nine months of the law's effective date of July 1, 2023, or by March 31, 2024.
Richardson wrote in his conclusion:
"The Court realizes that today's decision will likely stoke the already controversial fire regarding the rights of transgender individuals in American society on the one hand, and the countervailing power of states to control certain activities within their borders and to use that power to protect minors.
The Court, however, does not stand alone in its decision. As repeatedly emphasized above,
several federal courts across the country have been confronted with laws that mirror SB1 in
material respects. To the Court's knowledge, every court to consider preliminarily enjoining a ban on gender-affirming care for minors has found that such a ban is likely unconstitutional. And at least one federal court has found such a ban to be unconstitutional at final judgment."
The lawsuit was brought by the American Civil Liberties Union, the ACLU of Tennessee, Lambda Legal, and Akin Gump Strauss Hauer & Feld LLP.
"This is a critical victory for transgender youth, their families, and their medical providers across the state," said Joshua Block, Senior Staff Attorney for the ACLU's LGBTQ & HIV Project. "Across the country, we're seeing a clear and unanimous rejection of these laws as unconstitutional, openly discriminatory, and a danger to the very youth they claim to protect."
"Today's ruling acknowledges the dangerous implications of this law and protects the freedom to access vital, life-saving healthcare for trans youth and their families while our challenge proceeds," said Lucas Cameron-Vaughn, ACLU of Tennessee staff attorney. "This law is an intrusion upon the rights and lives of Tennessee families and threatens the futures of trans youth across the state. We are determined to continue fighting this unconstitutional law until it is struck down for good. And to trans youth and their families: we see you, and we will not stop until all trans Tennesseans have the care and support they need to thrive."
Tennessee's is the sixth ban on gender-affirming care blocked by a federal court following similar rulings in Arkansas, Alabama, and Florida, and Kentucky. The ACLU and the ACLU of Oklahoma secured a binding non-enforcement agreement with the Attorney General of Oklahoma preventing enforcement of that state's ban in May 2023. On June 16, 2023, the ACLU and the ACLU of Indiana were granted a preliminary injunction in a legal challenge against Indiana's ban on gender-affirming care.