Two men charged with attacking trans Puerto Rican woman plead guilty to federal hate crimes charges
Alexa Negrón Luciano attacked with paintball gun before her murder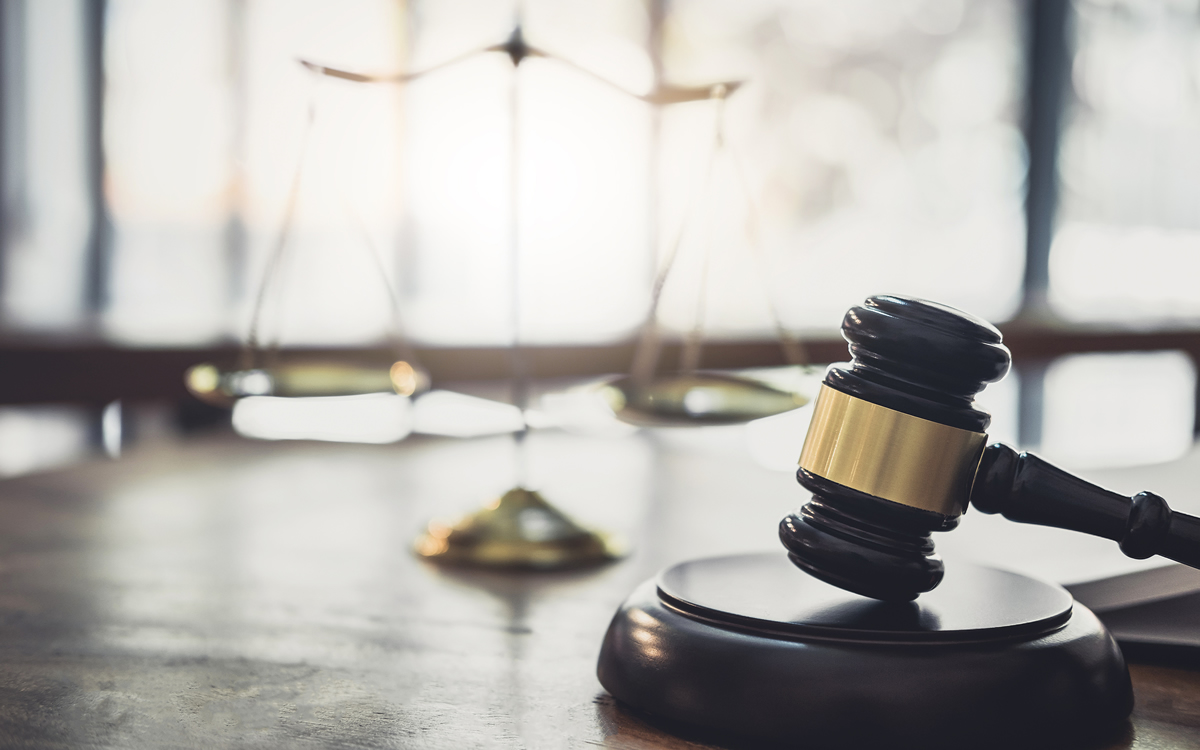 Two men on Monday pleaded guilty to federal hate crimes charges in connection with attacking a transgender woman in Puerto Rico in 2020.
A Justice Department press release notes Jordany Laboy Garcia, Christian Rivera Otero and Anthony Lobos Ruiz "were out driving together" in Toa Baja, a municipality that is about 15 miles west of San Juan, early on Feb. 24, 2020, "when they saw" Alexa Negrón Luciano "standing under a tent near the side of the road."
"The defendants recognized A.N.L. from social media posts concerning an incident that had occurred the day prior at a McDonald's in Toa Baja," reads the press release. "During that incident, A.N.L. had used a stall in the McDonald's women's restroom."
"Upon recognizing A.N.L., Lobos-Ruiz used his iPhone to record a video of himself yelling, 'la loca, la loca,' ('the crazy woman, the crazy woman') as well as other disparaging and threatening comments to A.N.L. from inside the car," it notes. "The defendants then decided to get a paintball gun to shoot A.N.L. and record another iPhone video. Within 30 minutes, they retrieved a paintball gun and returned to the location where they had last seen A.N.L., who was still at that location. Lobos-Ruiz then used his iPhone to record Laboy-Garcia shooting at A.N.L. multiple times with the paintball gun. After the assault ended, Lobos Ruiz shared the iPhone video recordings with others."
Negrón was later killed in Toa Baja.
Laboy and Rivera pleaded guilty to conspiracy to commit a hate crime and obstruction of justice. El Nuevo Día, a Puerto Rican newspaper, notes a federal judge sentenced Lobos to two years and nine months in prison after he pleaded guilty to hate crimes charges last November.
Laboy and Rivera are scheduled to be sentenced on Nov. 10.
They, along with Lobos, have not been charged with Negrón's murder.
"To assault an innocent victim who posed no threat to the defendants for no other reason than her gender identity is reprehensible behavior that will not be tolerated," said U.S. Attorney W. Stephen Muldrow for the District of Puerto Rico in the Justice Department's press release. "The Justice Department will continue to vigorously defend the rights of all people, regardless of their gender identity, to be free from hate-fueled violence. Our community must stand together against acts of violence motivated by hate for any group of people — we remain steadfast in our commitment to prosecute civil rights violations and keep our communities safe and free from fear."
Pedro Julio Serrano, spokesperson for Puerto Rico Para Todes, a Puerto Rican LGBTQ rights group, on Tuesday welcomed the guilty pleas. Serrano also urged authorities to bring those who killed Negrón to justice.
"The time for total justice for Alexa is now," said Serrano in a press release. "Her murder was a hate crime. Nobody doubts this. They falsely accused her, persecuted her, hunted her, insulted her with transphobic epithets, uploaded onto social media a video of them accosting her and they killed her. There are already three individuals who will serve time in federal prison for attacking her in a hate crime. That's some justice, but not complete." 
Puerto Rico advocacy group moves Pride month event after venue bans drag queens
Distrito T-Mobile owners spoke with local newspaper before Waves Ahead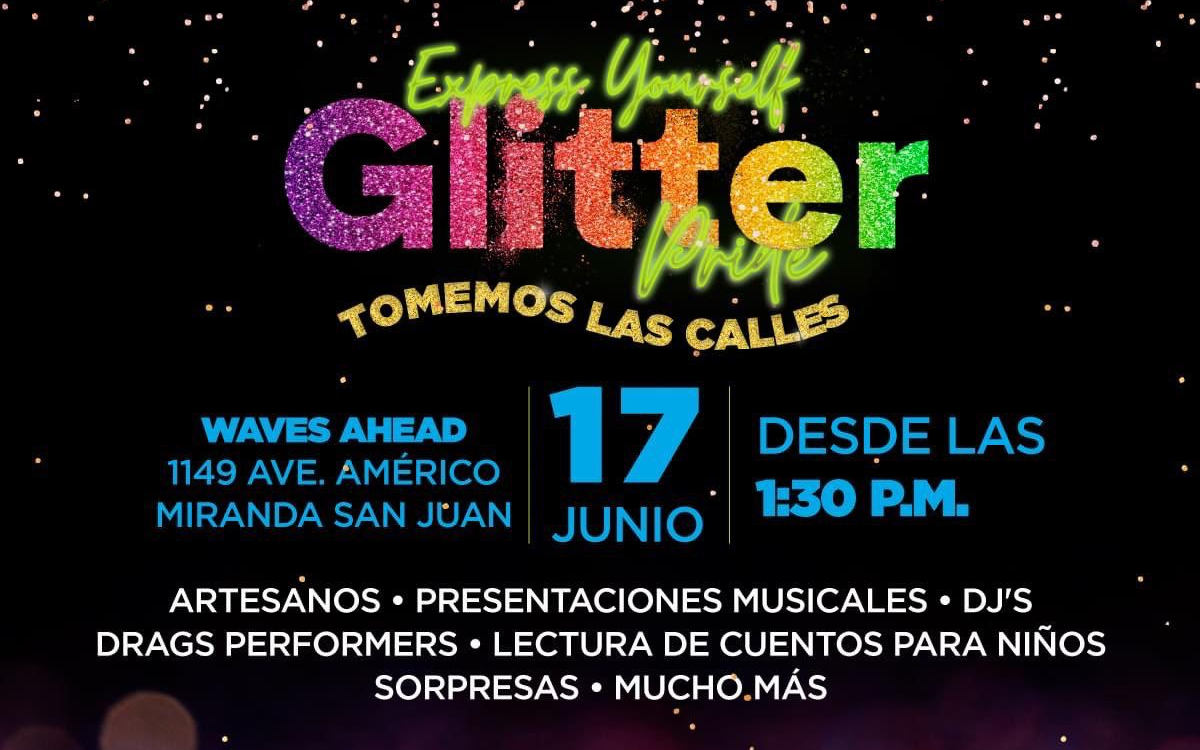 A Puerto Rican LGBTQ advocacy group has moved a Pride month event from a popular entertainment venue after its owners refused to allow drag queens and a Drag Queen Story Hour.
Waves Ahead's Express Yourself Glitter Pride event was to have taken place at Distrito T-Mobile adjacent to the San Juan Convention Center on Saturday.
Waves Ahead Executive Director Wilfred Labiosa this week during a telephone interview with the Washington Blade said his organization last year "did this event the same way" at the same venue with a Drag Queen Story Hour.
"Last year we were approached by the owners and the administration of Distrito to do a Pride event there for the first time," said Labiosa.
Labiosa told the Blade that Distrito T-Mobile contacted Waves Ahead in February and asked if it could host the same event this year. Labiosa said he told Distrito T-Mobile the event is "the same one as last year."
"They said yes, exactly the same. Don't do any changes," said Labiosa.
Labiosa said Distrito T-Mobile's owners on June 11 called him and asked him about the Drag Queen Story Hour that was scheduled to be part of the event. Labiosa said he told them to "talk to your administrators because they have the schedule and everything is there with all the details and so forth."
Distrito T-Mobile's owners later told Metro Puerto Rico the event "will continue without drag queens as hosts and without Drag Queen Story Hour." The newspaper published the article hours after Sen. Joanne Rodríguez Veve of Proyecto Dignidad, an anti-LGBTQ political party, criticized the event on social media.
"Let kids be kids," she said in a post that contained the event's flyer.
Labiosa spoke with Distrito T-Mobile's owners on Monday after Metro Puerto Rico published the article.
"I said this is unacceptable, that the news told me that we are not having this event as scheduled," Labiosa said. "[The owners] said no, you cannot have this, you cannot have that. You can only the three musical bands and that's it, and we said that's discrimination against segments of our community that are so rich and so important to us and to all the movement. They said, well take it or leave it and I said no."
Labiosa said the owners called him back and said the event could have a 10-minute segment with a "potpourri of drag queens performing one song after 10 p.m. without books or anything else."
"I said, well, sorry, no," Labiosa told the Blade.
Labiosa said Waves Ahead decided to move the event to their San Juan community center. It will take place there on Saturday from 1-9 p.m.
"We're going to have all the components," he said.
Amnesty International, the National LGBTQ Task Force, the Hispanic Federation and Centerlink are among the groups that have expressed solidarity with Waves Ahead.