Polis introduces safe schools bill for LGBT students
A gay U.S. House member on Wednesday introduced legislation that would provide added protection for LGBT students in schools throughout the country.
The bill, sponsored by Rep. Jared Polis (D-Colo.), is known as the Student Non-Discrimination Act. The legislation would provide remedies for actual or perceived discrimination on the basis of sexual orientation or gender identity in both elementary and secondary schools.
Polis' bill, H.R. 4530, is based on Title IX of the Education Amendments of 1972, which prohibits discrimination on the basis of gender in education programs or activities receiving federal funds. The new legislation has 60 original co-sponsors, according to a statement from Polis' office.
"Every day innocent students fall victim to relentless harassment and discrimination from teachers, staff and fellow students based on their sexual orientation," Polis said in the statement. "These actions not only hurt out students but, left unchecked, can also lead to life-threatening violence."
Polis' introduction of the legislation is consistent with his past work in public schools in his home state of Colorado. The lawmaker is a former chairman of the Colorado State Board of Education and has founded and served as the superintendent of charter schools serving at-risk student populations, according to a statement from his office.
ACLU has endorsed the bill. In a statement Wednesday, Christopher Anders, ACLU's senior legislative counsel, called the legislation "long overdue."
"Many LGBT students face harassment, discrimination and sometimes violence in our schools," he said. "Our public schools should not be places of exclusion, but places where students feel safe and free from discrimination. The Student Non-Discrimination Act will go a long way toward protecting LGBT students and will help promote a better learning environment."
Check back on DC Agenda's website later for a more detailed look at the legislation. Download a copy of the Student Non-Discrimination Act here.
National Gay & Lesbian Chamber of Commerce Certifies Brown, Naff, Pitts Omnimedia, Inc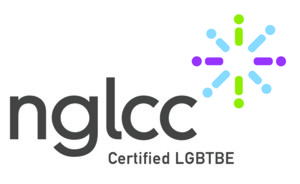 Washington, D.C. — Brown, Naff, Pitts Omnimedia, Inc, the parent company of the Washington Blade and Azer Creative, announced today it has been certified by the National Gay and Lesbian Chamber of Commerce (NGLCC) as an LGBT Business Enterprise. The NGLCC supports and advocates for diversity and inclusion for LGBT-owned businesses. With this certification the Blade's parent company joins more than 510 business and 134 corporate partners of the NGLCC.
Brown, Naff, Pitts Omnimedia, Inc. owns and operates the Washington Blade, the oldest and most acclaimed LGBT newspaper in the country. In 2012, the company launched Azer Creative, a full-service design firm. The company employs more than a dozen full-time LGBT staff.
"We are excited to become one of the 500 LGBT businesses across the country certified by NGLCC," said Lynne Brown, the Blade's publisher and a co-owner of the company. "The LGBT community has been part of our company from the beginning and we look forward to continue that for many years to come."
The Washington Blade was founded in 1969 and is known as the "newspaper of record" for the LGBT community both locally and nationally. Visit washingtonblade.com for more information. Azer Creative is a full-service graphic design firm based in Washington, D.C. Visit azercreative.com for more information. 
Vote now for the 2013 Best of Gay DC!
Choose in dozens of categories among hundreds of nominees, and make your voice heard!
Nominate the 'Best of Gay D.C.' now!
Dozens of categories cover all the best for LGBT Washington. Who deserves the prize this year?