WGAY podcast: 'General blames gays for Srebrenica massacre'
This week's WGAY submission covers Chris Johnson's article, "General blames gays for Srebrenica massacre."
This week's WGAY submission covers Chris Johnson's article, "General blames gays for Srebrenica massacre." The article was first published online under the headline, "General says open service would be problematic."


New Dupont Circle noir mystery podcast premieres
Dupont Investigations, a fictionalized story, will be released bi-weekly on Tuesdays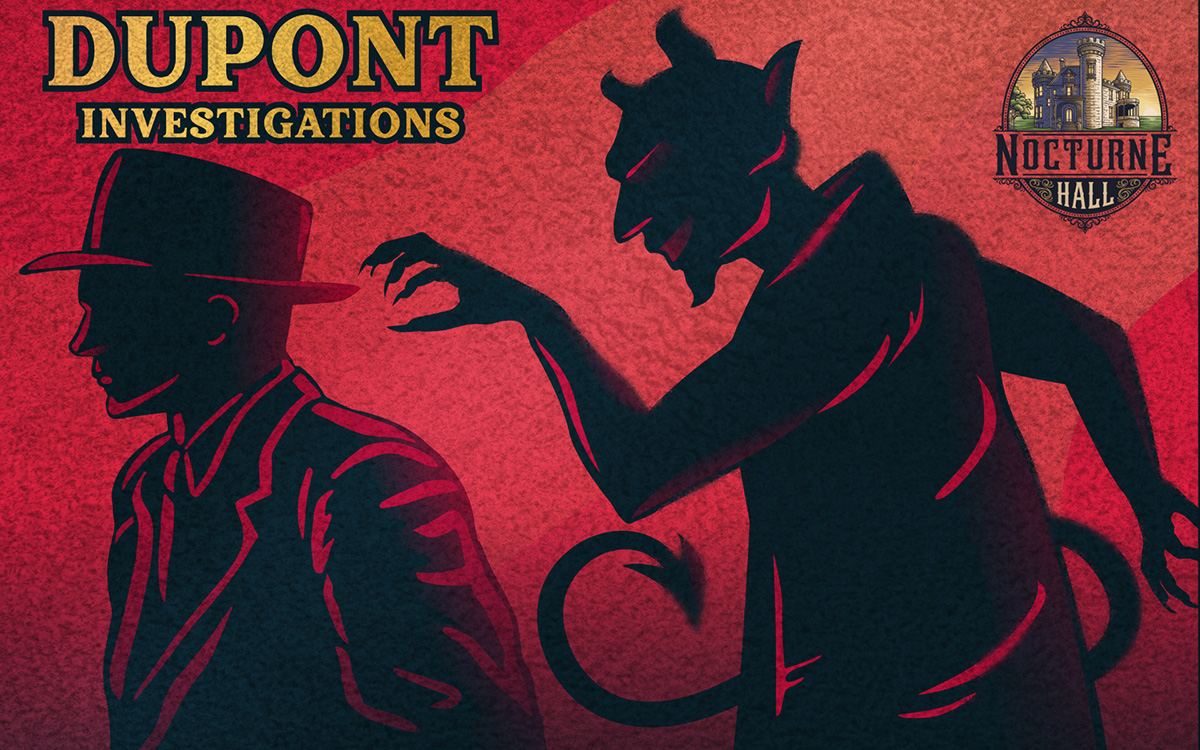 A new queer, fictionalized crime mystery podcast set in Dupont Circle in the 1930s premiered in November.
"Dupont Investigations: The Scourge from Carthage," created by Marc Benjamin Langston and Bryce Bowyn, follows the story of local private investigator and occult expert Torsten Somersby.
The story begins when a tobacco heir dies mysteriously, and Nigel Clemmons, an out-of-town insurance investigator, recruits Torsten to dig into the truth of what actually happened. The heir's death, who had a troubled past and ancient occult conspiracy obsession, is far from a simple case. The drama includes an underlying queer romance, themes of addiction, and supernatural components.
Bowyn, a local audiovisual artist and singer, has been a fan of audio dramas and horrors for years, and got Langston hooked on the genre. Langston, who practices as an attorney, got into creative writing a few years ago and fell in love with it.
Bowyn and Langston are dating, and often walk around the Kalorama and Dupont neighborhoods on weekends. Bryce mentioned the pair should create a fictionalized drama themselves, set in the neighborhood they love so much.
Langston admits he thought it wouldn't be possible, and that creating the podcast was "a total leap of faith." But he had a story idea, and the historical knowledge of the city, to make it happen.
"As I started to walk around the neighborhood, I started to see the story unfold," Langston said.
Both have lived in D.C. for about a decade, and Langston has always lived in Dupont. The area stood out to him because of its "gayborhood" classification, and also for its general social vibrancy, he said.
"I chose to absolutely live in Dupont," Langston said. "It was the only choice for me."
Bowyn also wrote a song to pair with the podcast, "Devils of Dupont." It's unlike his previous dance-pop tracks, and is more of a ballad.
"It was interesting to write a song outside of my comfort zone," Bowyn said.
The first episode launched on Nov. 21, and will be released bi-weekly on Tuesdays through Jan. 30. Each episode is 30 to 50 minutes, and the next episode will be released on Dec. 5. It's available to stream on Spotify, Apple Podcasts, Amazon Music, and more.
New podcast holds a mirror up to queer D.C.
Social stratification, middle school bullshit, and secret worlds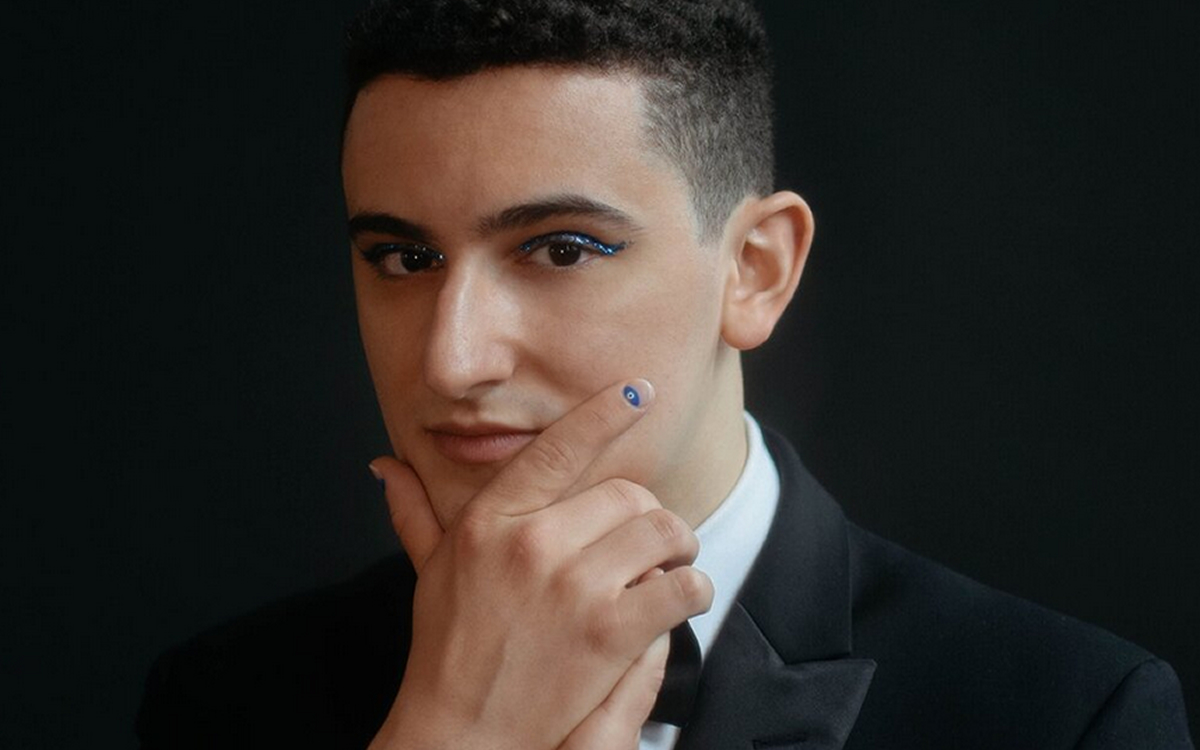 Some say life is just high school with money. If that's the case, podcaster William Keiser might see D.C. gays as that mean clique of junior high girls.
In "Popular," a podcast debuting this week, Keiser, a Princeton graduate and former resident of Washington, holds up a mirror to our gay city and seeks to explore the "social stratification, middle school bullshit, and the secret world of queer D.C." The podcast is laid out in a sort of queer trilogy, a three-part deep dive into what makes D.C. gays so exceptional. And as we explore the series, exceptional doesn't necessarily mean extraordinary.
Part one, "Gay Heaven," explores our gay geography — places still around, places long gone, and what makes one popular in those spaces. Part two, "It's Not Healthy to Mask," takes on conformity in our queer community, while part three, "Let the Bitch Eat Her Food," deals with the relationship between popularity and sex. All created in cooperation with The Gay & Lesbian Review and D.C.'s haus of bambi, Robert Woofter's local arts organization "dedicated to the complexity of queer identities" as typically seen through dance and music videos but now including podcasts.
The first podcast opens up in that summer of the second vaccination shot — 2021, when it all seemed possible again, where we felt as if we'd been sitting on a spring for months. Before breakthrough cases and long before omicron. The city was alive, Keiser called it 'intense,' and Logan Circle was the place to be and be seen. And that is where Keiser first lays eyes on the "Vida Gays." A group, as he describes, named after the high-end chain of local gyms, and the boys themselves showing off pristine bodies and look-alike attire. (And in full disclosure, I'm gay. I go to Vida, but I don't think I'd call myself a "Vida Gay"). Keiser takes a sort of Jane Goodall observational look at their habits and behaviors and attempts to place a definition on exactly what it means to be popular. Asked if he had an axe to grind with gay D.C., Keiser paused and said, "I think so." Taking a breath, he added, "but I have an axe to grind with human nature." In this first episode you'll hear snippets from "I Love It When Hot Guys Cry," a song by Link Lauren.
Asking Keiser what exactly is it about middle school that gays can't seem to get over, Keiser points to that seminal work in the gay canon, Alan Downs' "The Velvet Rage." In it, Downs describes the idea of shame as the main catalyst in the successes that gay men, especially urban gay men, so often seek — socially, professionally, monetarily. Keiser draws upon that in his look at the meanness, envy, and a certain Schadenfreude that he saw as all too common in our gay world. "We can be brutal to each other," he told me. "The first step is asking why?"
As a trained historian, one part of the series I found particularly interesting is a look at our gay spaces — the social geography we all weave through in being part of the District's queer community. Stead Park, Logan Circle, Number 9, Trade, Pitchers, maybe even the P Street Whole Foods. What makes these places gay and what they mean to us are questions worth asking. Still many of these spaces are gone.
The storied Town closed in 2018, lost to development. The year 2006 saw the razing of queer spaces in Southeast to make way for a new baseball stadium. But it's not just a cataloging of our queer spaces.
Keiser examines how we negotiate them, how we move through them. For him, again, it's all taken back to the pitfalls of the school cafeteria. And our geography can be extraordinary. This city is the most educated, the most physically fit, and the queerest. Our city sits at around 10 percent for its gay populace. All of that coming together can make for a peculiar space.
And do you remember driving into the city for the first time? Moving here with all the excitement? The wonder? The feeling that this is it; this is what I've been waiting for all this time. What happens between that moment and now, and how we define ourselves as queer Washingtonians — the gym membership, a kickball team — is what this podcast will look at.
As for what he hopes listeners will take away from the series, Keiser wants it to start a "debate about how to bring consent and anonymous intra LGBT violence out of the shadows in a responsible way." It's difficult to say what exactly audiences will take away from it. Some might see it as just a fun and gossipy take on our queer lives on our little patch of 61 square miles. Others might see it as a serious critique of just how and why we behave the way we do. Will there be some shame? Maybe. But isn't that the job of the artist?
If anything, there will certainly be a debate. Find "Popular" wherever you get your podcasts.
Calendar: Aug. 10-16, 2018
Yoga, dance parties, bear happy hours and more for the week ahead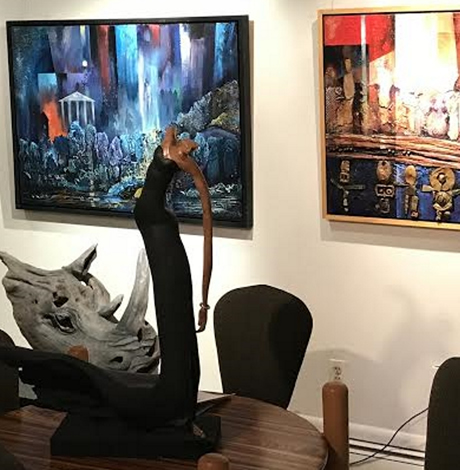 FRIDAY, AUG. 10
Woof! Happy Hour is at the D.C. Eagle (3701 Benning Rd. N.E.) from 5-11 p.m. tonight. Free pizza is available at 7:30 p.m. Doors open at 5 p.m. and no cover charge is needed before 9:30 p.m. Rail/well drinks are $4 until 11 p.m., Bud Light bottles are $4 until 10 p.m., draft beers are $4 until 10 p.m., and draft pitchers are $9 until 10 p.m. Parking is limited.  
Bear Happy Hour, hosted by D.C. Bear Crue, is tonight at UPROAR Lounge and Restaurant (2009 8th St. N.W.) from 5-10 p.m. Drink specials are available until 10 p.m. Rail cocktails and draft pitchers of Bud Light and Shock Top are all $5. Free appetizers will be handed out throughout the evening.
LezLink Happy Hour is tonight from 6-9 p.m. at XX Crostino (1926 9th St. N.W.). The event is a safe space for queer women and is free. For more information, visit facebook.com/events and search "LezLink Happy Hour August."
GAMMA, a support group for gay and bisexual men, meets tonight at Luther Place Memorial Church (1226 Vermont Ave. N.W.) from 7:30-9:30 p.m. Meetings are also held in Vienna, Va., and Frederick, Md. For more information, visit gammaindc.org.
Women in their 20s and 30s meets tonight at 8 p.m. at the D.C. Center (2000 14th St. N.W. Suite 105). The social discussion for queer women in D.C. meets on the second and fourth Friday of each month and is welcome to all, including newcomers. Following the meeting, members go out to dinner nearby.
SATURDAY, AUG. 11
AGLA hosts Afternoon Jolt today at Rappahannock Coffee Shop (2406 Columbia Pike, Arlington, Va.) today from 2:30-5:30 p.m. The event is a coffee social and attendants are invited to bring friends. For more information, visit facebook.com/events and search "AGLA Afternoon Jolt."
Pride Outside and the Latino GLBT History Project host a Latinx LGBTQ History Tour today at 3 p.m. outside the SunTrust Bank on the corner of Columbia Rd. and 18th St. N.W. The tour is a mile's walk, so comfortable walking shoes and water are suggested. Historian Jose Gutierrez hosts the bilingual free tour that highlights various historical Latinx LGBT locations in D.C.
Cobalt (1639 R St. N.W.) hosts VIBES: White Party from 4-9 p.m. tonight. This is the second installment of three monthly queer day parties. Guests must be 18 years or older. It is hosted by Beaux Banks and Ariel Von Quinn. Keenan Orr and DJ Honey are DJ-ing. Jaymes Mansfield is a special guest. This Free Life, a campaign that works to prevent and reduce tobacco use among LGBT young adults, is featured. There is no cover charge for guests who RSVP early online.
Shakira performs at the Capital One Arena (601 F. St. N.W.) tonight at 9 p.m. Her D.C. performance on her "El Dorado" world tour is rescheduled from Jan. 16. Tickets range from $80-1,000. Details here. 
Distrkt C's Winter White party is at the D.C. Eagle (3701 Benning Rd. N.E.) tonight from 10 p.m.-6 a.m. Twisted Dee Martello is DJ-ing. White attire is suggested. Tickets are $28 at distrktc.ticketspice.com/winter-white-2018. The White combo pass, which includes admission to LA Fantasy's White Sunset from 5-10 p.m. at The Living Room (1008 Vermont Ave. N.W.), is $39.
SUNDAY, AUG. 12
The D.C. Front Runners' Distance Run is this morning from 9 a.m.-noon at the Taras Shevchenko Monument (22 and P St. N.W.). The running route distance is 8-12 miles. For more information, visit dcfrontrunners.com.
Lambda Sci-Fi, an LGBT group for sci-fi, fantasy, and horror fans, meets today at 1:30 p.m. with a social following at 2.  Members are asked to bring a snack or non-alcoholic beverage to share. For location or more information, visit lambdascifi.org.
MONDAY, AUG. 13
Washington Restaurant Week begins today and runs through Aug. 19. Brunch and lunch are $22 and dinner is $35. Over 250 restaurants in the D.C. area are participating this year. For a list of participating restaurants or to book a reservation, visit ramw.org/restaurantweek.
TUESDAY, AUG. 14
Inside Out LGBT Radio Show is today from 2-3 p.m. on WPFW 89.3. Listeners are invited to call in and let their voices be heard. After the live show, it will be available on iTunes and Google Play as well as archived by WPFW. For more information or to stream live, visit wpfwfm.org.
Gaymer Trivia hosted by D.C. Gaymers is at Cobalt (1639 R. St. N.W.) tonight from 7-11 p.m. A prize raffle will be available and tickets are one for $1 or 15 for $10. Donations to go toward more prizes and administrative fees are accepted during the event. Cash, credit and Venmo are accepted. For more information, visit facebook.com/events and search "Gaymer Trivia."
WEDNESDAY, AUG. 15
Zenith Gallery (1429 Iris St. N.W.) presents the "Expressing Humanity: Historical, Spiritual, & Symbolic" today and through Sept. 1. Works by Bernie Houston, Hubert Jackson and Ibou N'Diaye are featured and the exhibit explores how nature can be turned into fine art. The gallery is open Wednesday-Saturday from noon-6 p.m. or any time by appointment. For more information and to see other exhibits that are featured, visit zenithgallery.com.
Grrrls* Night is at the Wunder Garten at NoMa (1101 1st St. N.E.) tonight from 6-9 p.m. The event is hosted by Metro D.C. Democratic Socialists of America, and is a space for women, transgender people of all genders, and femmes to come together and socialize or discuss socialism. New members are welcome. There is a full bar and the venue dog- and child- friendly. Lawn games and materials and instructions for making red rose pins will be provided. Donations will be accepted.
The Tom Davoren Social Bridge Club meets tonight at 7:30 p.m. at the Dignity Center (721 8th St. S.E.). No partner is needed to attend. For more information, call 301-345-1571.
Karaoke is at the D.C. Eagle (3701 Benning Rd. N.E.) tonight from 9 p.m.-1 a.m. Karaoke night is every Wednesday.
THURSDAY, AUG. 16
Express Yourself! Madonna's 60th Birthday Flow Yoga is tonight from 6-7:05 p.m. at 405 Yoga D.C. (1000 Florida Ave. N.E.). The flow yoga session will be accompanied by the music of Madonna. For a chance to win a $100 gift card or additional swag, dress in a Madonna outfit or musical era. Any drop in, class pack or membership can be used. Drop in passes are $19 at clients.mindbodyonline.com.
The Nice Jewish Boys' Summer in the City Happy Hour is tonight from 7-9 p.m. at TRADE (1410 14th St. N.W.). Extended happy hour specials are available until 10 p.m. For more information, go here. 
Rainbow Theatre Project's play "In the Closet" opens tonight at the D.C. Arts Center (2438 18th St. N.W.) at 7:30 p.m. The show runs until Sept. 16. The show, written by Siegmund Fuchs, a litigation lawyer for the Department of Justice, follows four gay men at different stages in their lives. Tickets are $35 at brownpapertickets.com.