Sister act
Martha Wainwright on family, music and new show with brother Rufus

It could be the royal family of folk-pop, artsy-confessional music.
The Wainwright musical dynasty began with their troubled father, folk singer-songwriter and actor Loudon Wainwright III and their mother, the late Canadian folksinger Kate McGarrigle.
In this generation it has flowered into cult stardom both with gay singer and opera composer Rufus Wainwright and his younger singer-songwriter sister Martha, who are together in concert this Saturday Aug. 7 at The Music Center at Strathmore in Bethesda.
Of the Wainwright clan, the Guardian newspaper of London recently observed that, "Loudon, Kate, Martha and Rufus are the bards of kith and kin, the troubadours of the consanguine," a fancy way of saying they write about family and use song to communicate with the ones they love — or in Martha's case at least feel greatly troubled about, as in her notorious song that she admits was written to her father: the quite literally titled "Bloody Mother Fucking Asshole."
But she has also sung a duet, in his 1995 album "Grown Man," with her father Loudon. Titled "Father/Daughter Dialogue," in it she lays bare in song her deeply felt family grievance as she sings to him, "Dearest Daddy with your songs/ Do you hope to right your wrongs?/ You can't undo what's been done/ To all your daughters and your son."
In an exclusive interview with the Blade, as she was driving to Boston with her aunt Teddy to her concert appearance there Tuesday night with Rufus, Martha said that some of her songs in the Strathmore concert on Saturday will be from her first songs that were "more about my family," as in her 2005 self-titled debut album "Martha Wainwright."
But in addition to "some old hits from my first album," her set will also include a mix of her more recent songs, such as those from her second album, "I Know You're Married But I've Got Feelings Too," which are less about her family, she says, and "more so about others." She was married in 2007 to her producer Brad Albetta.
"I have the tendency to write about people I know and love," she admits, "and family is in that group still."
Rufus, meanwhile, is also a troubadour of troubled family life. His troubles include the pain of their parents' divorce when he was three and also his mother's recent death from cancer, as well as his own personal odyssey coming out as gay while a teenager. In 1999, he told Rolling Stone that his father recognized his same-sex attraction early and has also admitted that his "mother and father could not even handle me being gay," and it was basically off limits for discussion.
At 14, Rufus was sexually assaulted in London's Hyde Park after picking up a man in a bar. In an interview years later, he described the event that left him fearing that he would become HIV-positive after the brutal rape in which the assailant also tried to strangle him to death.
"I thought it was going to be a romantic walk in the park, but he raped me," and he says he survived through quick wits only by pretending to be an epileptic and faking a seizure.
He says he remained celibate for seven years after the rape but then turned promiscuous. Later, in the early 2000s, he became addicted to crystal meth and even temporarily lost his vision. The addiction reached a crescendo in 2002 during a week he has described as "the most surreal of my life," including time spent partying with President George W. Bush's daughter Barbara and a "debauched" evening with singer Marianne Faithfull. He has said he experienced recurring hallucinations of his father throughout.
From hitting bottom then, Rufus has said he decided he would either go into rehab or instead go to live with his father because "I knew I needed an asshole to yell at me, and I felt he fit the bill." These and other tales of trial and tribulation are recounted in Kirk Lake's 2009 unofficial biography, "There Will Be Rainbows: A Biography of Rufus Wainwright and the Story of Loudon Wainwright and Kate McGarrigle."
Born in 1973, his parents divorced in 1976 and Rufus lived with his mother Kate in Montreal, Canada for most of his precocious youth. He began playing piano at age six and at 13 started touring with "The McGarrigle Sisters" — Kate and her sister Anna. At age 14, he performed his song "I'm a Runnin'" in a film. He then attended high school at the Millbrook School in New York, which would later inspire his song "Millbrook."
After briefly studying piano at universities in Montreal, he began to perform at weekly shows at Cafe Sarajevo there and soon was on the Montreal club circuit and cutting demo tapes. He showed such talent and so impressed his father that he sent the tapes to legendary songwriter and producer Van Dyke Parks, who passed them on to DreamWorks, the record label co-owned by David Geffen, which signed Rufus and released his first studio album, the eponymous "Rufus Wainwright" in 1998.
The singer had moved to New York City in 1996 but relocated later that year to Los Angeles where he spent most of two years in the studio working on that first album in sessions costing a reported $700,000. Rolling Stone called it one of the best albums of 1998 and named Rufus "Best New Artist" of the year. He was also nominated for four awards by the Gay and Lesbian American Music Awards and again won for "Best New Artist," as well winning the GLAAD Media Award for outstanding music album. Commercial success for the album was, however, limited.
Rufus toured with Sean Lennon, son of John Lennon and Yoko Ono, in 1998 and began his own first headline tour later that year. He lived in New York City's shabby but chic Chelsea Hotel for six months during which he wrote most of his second album "Poses," which was also released to critical acclaim, winning another GLAAD Media Award, but again finding limited sales. From 2001 to 2004, he toured with Tori Amos and Sting, meanwhile releasing more albums and in 2005 a DVD titled "All I Want," featuring a biographical documentary and music videos, and that same year he contributed a solo song to Burt Bacharach's "At This Time."
In 2006 in two sold-out concerts at Carnegie Hall in New York City, he performed an entire Judy Garland set of songs based on her album she recorded there in 1961. He later repeated this concert at the Hollywood Bowl, the Paris Olympia, and at London's Palladium, and live CD and DVD recordings of these concerts — "Rufus Does Judy" — were released in 2007. Also that year, Geffen Records released Wainwright's fifth studio album, "Release the Stars," produced by the singer and featuring among others his mother and sister.
His more recent interests have also turned to opera – and his first opera, originally commissioned by the Metropolitan Opera in New York City, "Prima Donna," the libretto written in French, is about "a day in the life of an opera singer," anxiously preparing for her comeback, who falls in love with a journalist.
In 2010, he released his sixth studio album, "All Days Are Nights: Songs for Lulu," mainly featuring his piano and vocals with nine original songs rather than the lush instrumentation and arrangements of his other work. This new CD, for which he is now on tour, includes the closing aria from his debut opera, "Les feux d'artifice t'appellent" (or the games of fancy call to me).
The CD also features three of William Shakespeare's sonnets set to music, including Sonnet 43 giving the album its title, "All days are night to see till I see thee…."
The "thee" is possibly a reference to his boyfriend and partner of five years, German arts administrator Jorn Weisbrodt, about whom the singer declared in a recent London Telegraph interview that, "I wasn't a huge gay marriage fan before I met Jorn because I love the whole old-school promiscuous Oscar Wilde freak show of what 'being gay' once was. But since meeting Jorn all that has changed."
Also included in the album is a striking opening track, "Who Are You New York?" with its rolling arpeggios that recount an "obsessive search for an unnamed object of desire," the haunting obsession of erotic fantasy, a song originally written for a film project, but rejected by its producers to Wainwright's evident relief. His powerful third track, the song "Martha," meanwhile, consists of conversational lyrics.
"Martha, it's your brother calling/ Time to go up north and see mother/Things are harder for her now/ And neither of us is really that much older than each other any more./ Martha, it's your brother calling/ Have you any chance to see father/Wondering how he's doing/And there's not much time/ For us really to be that angry at each other anymore."
Family. The ties that bind, the ties that can also choke. Family, the seedbed of the Wainwright musical canon. Come hear brother and sister give their musical voices to this pain and this passion.
Rufus Wainwright
w/ Martha Wainwright
Aug. 7, 7:30 p.m.
Music Center at Strathmore
Bethesda, Md.
$46, 202-397-SEAT
ticketmaster.com
Madonna announces 'Celebration' world tour
D.C. stop planned for Sept. 2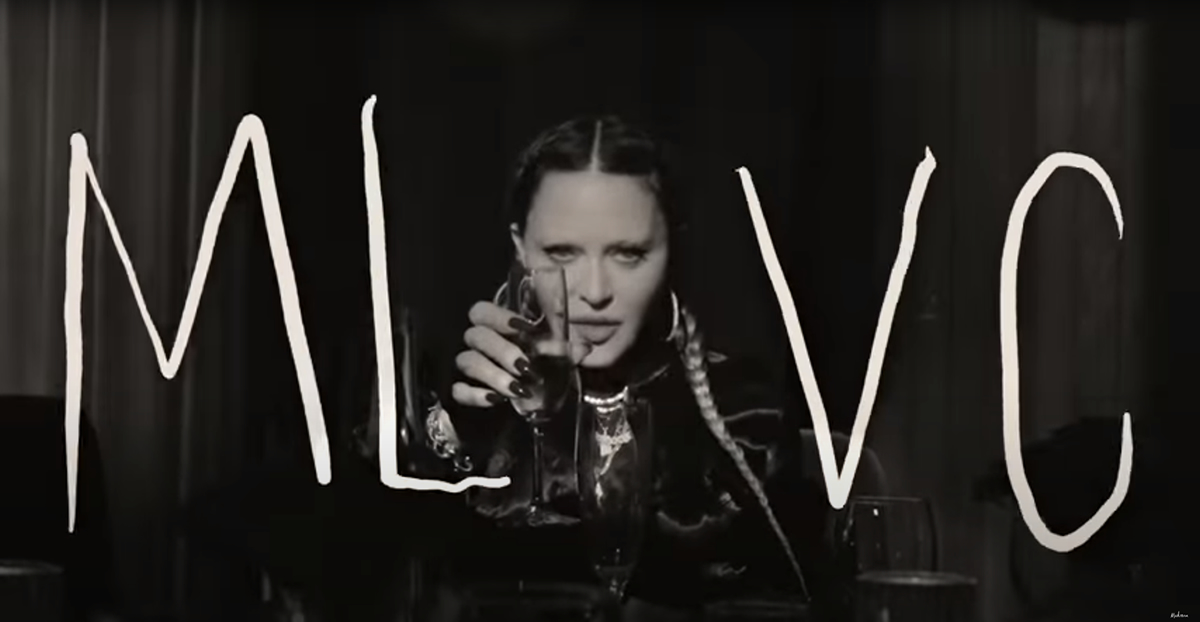 Madonna announced a new world tour on Tuesday via video parody of her 1991 "Truth or Dare" in which friend Amy Schumer dares the pop superstar to go on tour and perform her greatest hits. Madonna accepts the challenge.
The NSFW video features Judd Apatow, Jack Black, Diplo, Lil Wayne, Bob the Drag Queen, and Schumer, among others.
The 35-city tour kicks off on July 15 in Vancouver, BC with stops around the country, including Sept. 2 in D.C. The tour also heads to Europe, starting with the O2 Arena in London on Oct. 14 and ending in Amsterdam on Dec. 1. The tour is produced by Live Nation. Bob the Drag Queen was announced as special guest on all dates.
"I am excited to explore as many songs as possible in hopes to give my fans the show they have been waiting for," Madonna said in a statement. She said the tour will feature 40 years of her greatest hits, something she has resisted in the past, while also paying tribute to the role New York City played in launching her career.
Madonna is the latest in a string of '80s icons to hit the road in 2023 after three years of COVID cancellations. Janet Jackson announced her "Together Again Tour," which kicks off in April and stops in Baltimore on May 13 and Jiffy Lube Live in Bristow, Va., on May 6; Bruce Springsteen's tour kicks off next month with a March 27 stop in D.C.; and Billy Joel and Stevie Nicks last week announced a joint tour stop in Baltimore on Oct. 7. 
The 2023 Celebration tour North American dates:
July 15 – Vancouver, BC @ Rogers Arena
July 18 – Seattle, WA @ Climate Pledge Arena
July 22 – Phoenix, AZ @ Footprint Center
July 25 – Denver, CO @ Ball Arena
July 27 – Tulsa, OK @ BOK Center
July 30 – St. Paul, MN @ Xcel Energy Center
August 2 – Cleveland, OH @ Rocket Mortgage Fieldhouse
August 5 – Detroit, MI @ Little Caesars Arena
August 7 – Pittsburgh, PA @ PPG Paints Arena
August 9 – Chicago, IL @ United Center
August 13 – Toronto, ON @ Scotiabank Arena
August 19 – Montreal, QC @ Centre Bell
August 23 – New York, NY @ Madison Square Garden
August 24 – New York, NY @ Madison Square Garden
August 30 – Boston, MA @ TD Garden
Sept. 2 – Washington, DC @ Capital One Arena
Sept. 5 – Atlanta, GA @ State Farm Arena
Sept. 7 – Tampa, FL @ Amalie Arena
Sept. 9 – Miami, FL @ Miami-Dade Arena
Sept. 13 – Houston, TX @ Toyota Center
Sept. 18 – Dallas, TX @ American Airlines Center
Sept. 21 – Austin, TX @ Moody Center ATX
Sept. 27 – Los Angeles, CA @ Crypto.com Arena
Oct. 4 – San Francisco, CA @ Chase Center
Oct. 7 – Las Vegas, NV @ T-Mobile Arena
European Dates:
Oct. 14 – London, UK @ The O2
Oct. 21 – Antwerp, BE @ Sportpaleis
Oct. 25 – Copenhagen, DK @ Royal Arena
Oct. 28 – Stockholm, SE @ Tele2
Nov. 1 – Barcelona, ES @ Palau Sant Jordi
Nov. 6 – Lisbon, PT @ Altice Arena
Nov. 12 – Paris, FR @ Accor Arena
Nov. 13 – Paris, FR @ Accor Arena
Nov. 15 – Cologne, DE @ Lanxess Arena
Nov. 23 – Milan, IT @ Mediolanum Forum
Nov. 28 – Berlin, DE @ Mercedes-Benz Arena
Dec. 1 – Amsterdam, NL @ Ziggo Dome
New opera chronicles beauty and power of trans liberation
Don't miss 'What the Spirits Show' at Washington National Opera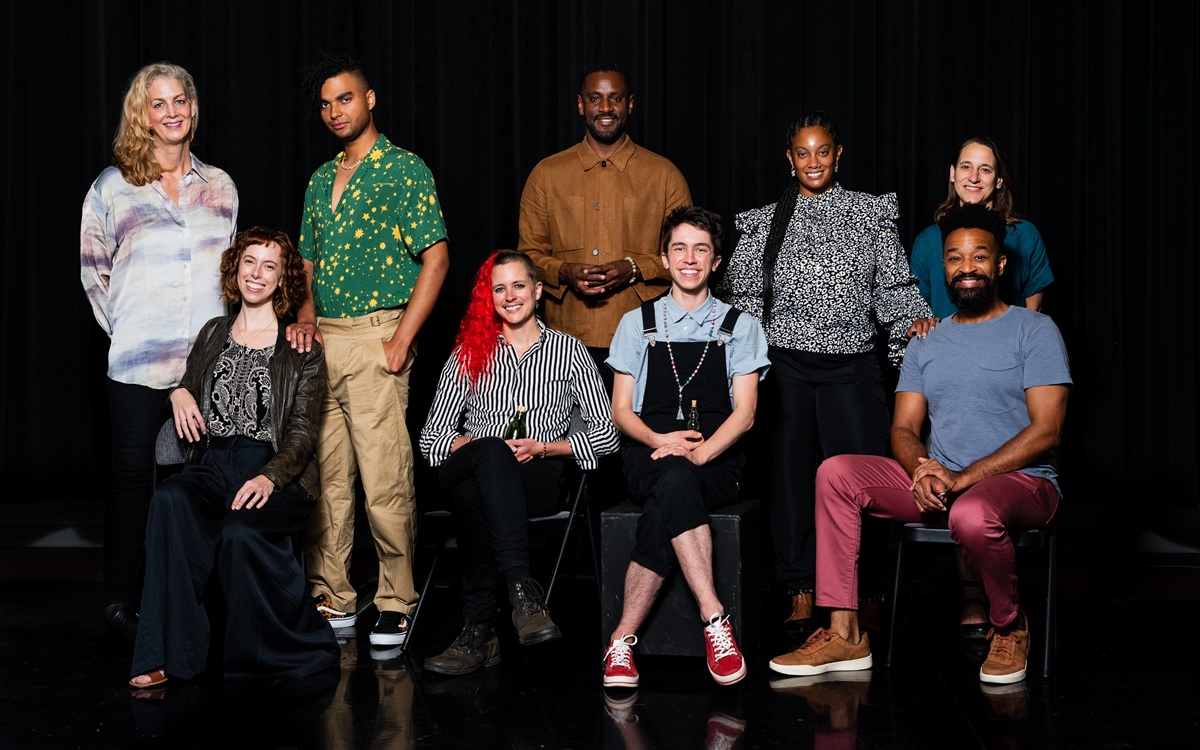 The value of the support of family. The oppression of trans identity. The euphoria and spiritual power of trans liberation. These themes and more are woven into a poignant new opera, "What the Spirits Show," by composer-librettist team Silen Wellington and Walken Schweigert.
Their collaboration is the product of the Washington National Opera's American Opera Initiative (AOI). Now celebrating its 10th season, AOI pairs talented creatives to develop a short, one-act opera, performed by WNO's Cafritz Young Artists. Along the way, the creative teams receive invaluable mentorship from some of the best in the business.
This year's AOI performance takes place on January 21, 2023 at the Terrace Theater of the Kennedy Center. Also on the program are Oshun, with music by B.E. Boykin, and libretto by Jarrod Lee—a journey of sacrifice, self-love and redemption displayed in the face of those who would deny it. And Bubbie and the Demon, with music by Jens Ibsen and libretto by Cecelia Raker—a mashup of opera and heavy metal, which finds that Bubbie has filled the void of Covid isolation by solving as many word searches and crosswords as possible, but accidentally summoned a demon.
The Washington Blade caught up with librettist Walken Schweigert and composer Silen Wellington, the co-creators of What the Spirits Show, to learn more about this short opera and its powerful themes.
BLADE: Congratulations on creating the original work, "What the Spirits Show." Can you share more about the opera's plot and musical style?
WALKEN SCHWEIGERT: It's an opera about trans liberation, but also about friendship and the support of family. There are four characters: the protagonist, named Calamus, is a shape-shifting youth who takes a magical elixir to be themselves. Their shape-shifting is an allegory for transness. When you first meet Calamus, they have already been taking this medicine, so you meet Calamus in the fullness of themself. But then this politician enters the scene and he outlaws the elixir, claiming that it's immoral. But the beautiful thing is that Calamus' mother stands up for them, and because of that they both get thrown in jail. Since Calamus has stopped taking the elixir, they basically begin detransitioning. But then their friend, Sylvan, is able to sneak in some elixir to Calamus. And the strength and the power of Calamus coming back to themself is so powerful that it destroys the jail and traps the politician under the rubble, and Calamus and their mother are able to escape. It's a moment of joy, it's a moment of euphoria, it's a moment of self-reclamation.
SILEN WELLINGTON: The characters themselves each have their own musical language. And musically, each scene is its own world. The first scene is all about Calamus and their shape-shifting. The music is very whimsical, beautiful and romantic. The second scene is all about the politician. His music is much more circus-like; almost like a lopsided march. In the third scene, when Calamus and Aurora are in the prison, the music is a little bit more restricted, but it still hearkens back to some of that fantastical and musical language from the opening scene. The fourth scene is really where it all comes together. Sylvan comes and helps Calamus break out of jail, so the music is more driving and rock-influenced, because in Walken's words, Sylvan is Calamus's "anarcho-punk friend." And then finally, once Calamus returns to their power, we return to the fantastical music at the beginning.
BLADE: Can you share why you wanted to write this opera? Have its themes affected you personally?
WELLINGTON: I wouldn't write this opera if it didn't affect me personally. That could probably be my artist statement! It's the subtext of why I make art. I write about things that personally affect me and I always have.
In my own journey to figuring out that I was trans and nonbinary, it took me a while to find self-acceptance and then find self-love. I wanted to write something that gave space for that love. I knew I was queer from a pretty young age, but I didn't realize being transgender was an option. As a result, I had this unnamable sadness in me that made most things in my life feel wrong, and I spent most of my teenage years battling suicidality and depression because I couldn't see a future for myself.
I was 19 when I first met nonbinary adults, and that really started to turn things around for me. It sparked a journey of self-discovery. I feel like now I'm in a place of self-love and acceptance, trying to find words to express how spiritual and divine I find the experience of being trans to be.
The first time I read Walken's libretto, I remember feeling this swell of emotion and recognition thinking, "I've been trying to find words for this all my life. And wow, now I get to say it with the music!"
SCHWEIGERT: When I first started making art, a lot of it was trauma porn, because of how I was raised in a religiously restrictive mindset. But now, I try to explore what gifts being trans has bestowed and bring those to light. I'm also interested in exploring why are we such a threat? Why are people so afraid of us? And I think it's because we actually have something really powerful. There's actual spiritual value and knowledge that comes from being trans.
BLADE: Why is this opera important now?
SCHWEIGERT: This opera was very much directly inspired by a letter the governor of Texas wrote last year to the Texas' Department of Family and Protective Services re-interpreting the law to include trans affirming care under the definition of child abuse. Governor Abbott was trying to separate trans kids from their supportive parents. It made me think of how much it would have meant to me to have supportive parents, and then to have that be taken away, stolen by the state, was heart wrenching to imagine. I think of the relationship that I have with my parents now and imagine the pain that would be caused to them if I were young and they were being forced to separate from me.
In this opera, there is a scene of Calamus and their mother Aurora in the jail, and they're singing this song together, but they're in separate cells and they can't hear each other. Especially in that scene, I really wanted Aurora, Calamus's mother, to say all of the things that I wish my parents had said to me when I was a teenager and coming out: "…my dear Calamus, I have to trust you know yourself better than I ever could. I love you more than I could ever say. And as long as I hold breath, I will not let them tear you away from yourself."
It's a powerful moment for me. My parents are Catholic and that was at the root of a lot of their own internalized and externalized transphobia. But now my dad is part of a group at his church that is drafting a statement of trans-inclusion. He wanted to contribute, hey, God actually doesn't think that trans people are abominations, and also that there's spiritual knowledge and spiritual value that trans people bring by nature of being trans.
WELLINGTON: Beyond the gender and celebratory spiritual themes of the opera, this project has really given me space to process some of the hatred that's been surrounding and sometimes feeling like it's narrowing in on my world; the national uptick in LGBTQ+ hatred and anti-trans hatred specifically has gotten local and sometimes really personal over the last couple of years. Outside of music, I work in suicide prevention for LGBTQ+ youth. I've been I've been feeling the ripples of this hatred, both big and small on my community and especially on the trans teens that I that I work with. When advocating, I feel like I have to make sense of this hatred or try to bend and twist myself into something palatable to reach for the right words that will convince someone of our humanity. But in the artistic world, we take a different approach, one that leans into this divinity of our authenticity. Art helps us lean into the healing that I had been craving to reconnect with my own resilience.
Janet Jackson announces new music, tour
Baltimore show slated for May 13 with Ludacris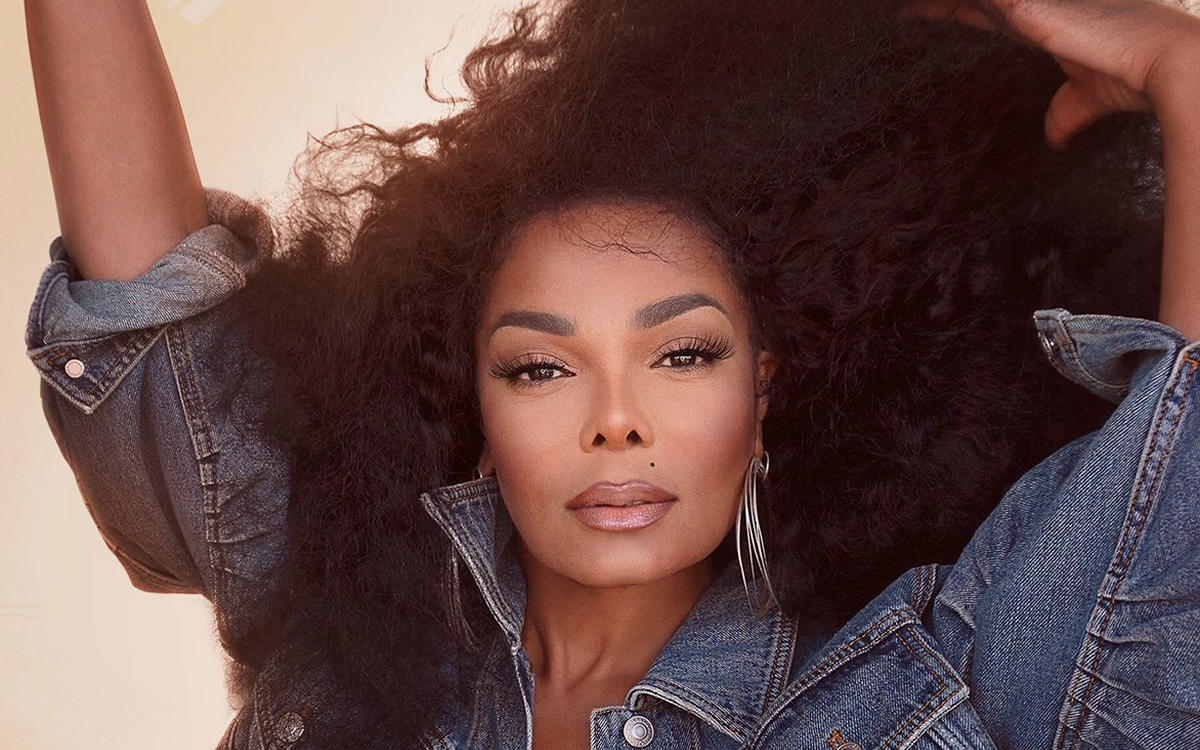 Music icon Janet Jackson announced a new tour on Monday morning in a live Instagram video.
The "Together Again" tour kicks off April 14 in Florida with at least 33 dates announced so far, including May 13 in Baltimore. There's no D.C. date as of Monday morning.
Jackson confirmed that she will debut new music in conjunction with the tour but didn't specify if that means a full new album or when it might debut. She added that she would be joined by Ludacris on the tour.
Tickets are on sale Friday via Live Nation; pre-sale begins 11 a.m. Tuesday at ticketmaster.com.
Jackson canceled her previous tour, 2020's "Black Diamond" due to the pandemic. She is expected to pay tribute to the 25th anniversary of her #1 album "Velvet Rope" during the new show.
Visit janetjackson.com for the full schedule.