National news in brief
Investors urge Target to look at political giving & more

Investors urge Target to look at political giving
MINNEAPOLIS — A few Target Corp. and Best Buy Co. institutional shareholders weighed in April 19 on the flap over the companies' political donations in Minnesota, urging the boards of both retailers to increase their oversight of campaign contributions.
The Associated Press reported that Walden Asset Management and Trillium Asset Management Corp., both of Boston, and Bethesda, Md.-based Calvert Asset Management Co. filed shareholder resolutions with both companies. Together, the three firms control less than 1 percent of each company's outstanding shares — 1.1 million Target shares worth $57.5 million and 344,000 Best Buy shares worth $11.3 million — but they are moving the debate over the political giving to a new arena.
Target gave $150,000 and Best Buy $100,000 to a business-focused political fund helping a conservative Republican gubernatorial candidate in Minnesota, triggering a national backlash from LGBT rights groups. The companies made the donations after a recent U.S. Supreme Court ruling freed them to spend corporate funds on elections. The candidate, state legislator Tom Emmer, opposes marriage equality and other rights for same-sex couples.
"A good corporate political contribution policy should prevent the kind of debacle Target and Best Buy walked into," the Associated Press reported Trillium vice president Shelley Alpern as saying. "We expect companies to evaluate candidates based upon the range of their positions — not simply one area — and assess whether they are in alignment with their core values. But these companies' policies are clearly lacking that."
The shareholders said the donations don't mesh with corporate values that include workplace protections for gay employees and risk harming the companies' brands. Walden senior vice president Tim Smith said such giving can have "a major negative impact on company reputations and business," according to the Associated Press.
The Target resolution urges the board to review the effect of future political contributions on the company's public image, sales and profitability and to consider the cost of backing a candidate whose politics conflict with the company's public stances.
Spokeswoman Amy Reilly said Minneapolis-based Target had nothing to add to previous statements on the matter, including an apology from Chief Executive Officer Gregg Steinhafel.
A spokeswoman for Richfield, Minn.-based Best Buy didn't immediately respond to a message.
Trial set for minister who performed same-sex weddings
SAN FRANCISCO — A retired Presbyterian minister is facing a church trial for marrying same-sex couples during the brief period when it was legal in California.
The Rev. Jane Spahr has been accused of publicly, intentionally and repeatedly violating church doctrine when she presided at the weddings of 16 couples between June and November of 2008. The Associated Press reported that 11 of the couples were expected to testify as witnesses at the trial that was to begin this week at the Presbytery of the Redwoods in Napa.
It's the second time the 67-year-old Spahr has faced sanctions from the Presbyterian Church, according to the Associated Press. A regional church court convicted her in 2007 for marrying two lesbian couples, but the church's top court later acquitted her, saying the ceremonies were not real marriages.
Ricky Martin's autobiography due in November
NEW YORK — Ricky Martin is set to release his memoir titled simply "Me" on Nov. 2. The Associated Press reported the book will also be released in Spanish the same day. That edition will be titled "Yo," which is Spanish for "I" and "me."
Martin has said that preparing to write the book was one of the reasons he decided to reveal earlier this year that he is gay.
Martin said in a statement Thursday that the project led him to extract memories that he had erased from his mind. He says the book was not easy but allowed for an "incredible spiritual journey."
City inspection codes: How easy is it to fail?
Be sure to check ventilation, smoke detectors, and more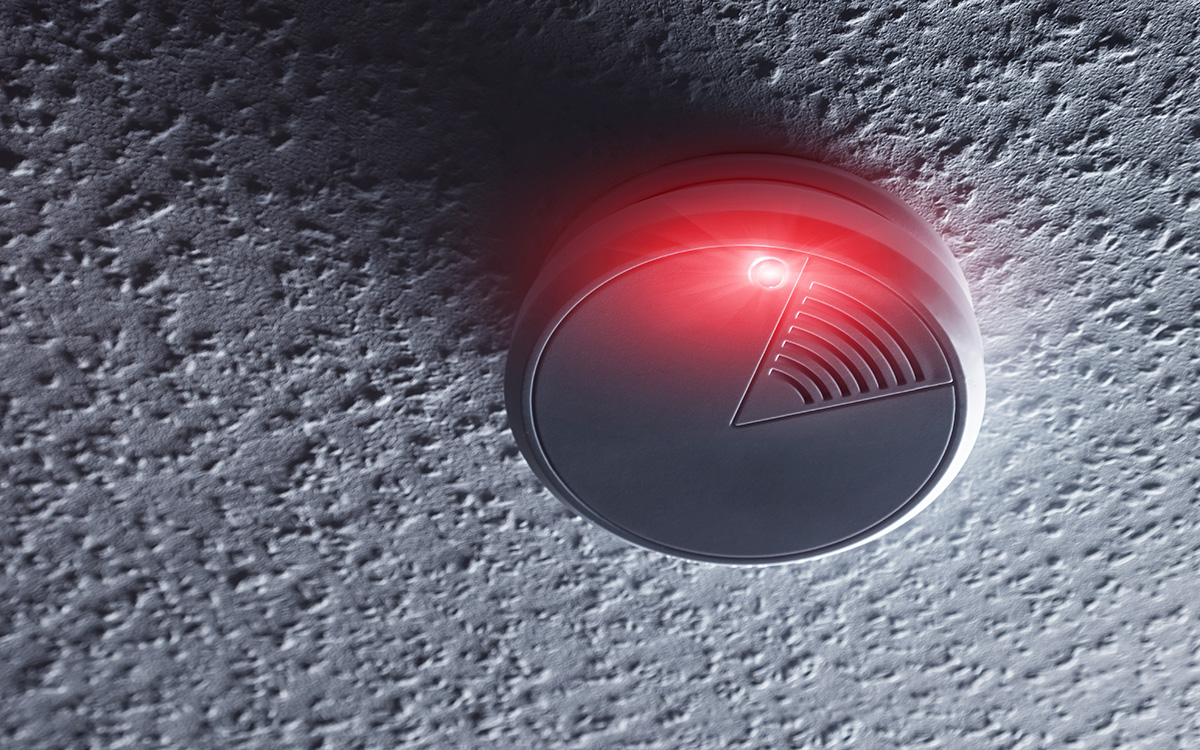 In the District of Columbia, rental properties are required to meet certain health and safety standards. These standards are set by the District's Department of Consumer and Regulatory Affairs (DCRA).
If you own a rental property in the District of Columbia, you may be required to have your property inspected by the DCRA to ensure that it meets these standards. The inspection process typically involves a DCRA inspector visiting the property and checking for any hazards or code violations.
It's important to make sure that your property is in good condition and meets the District's health and safety standards, as failing a rental property inspection can have serious consequences. If your property fails the inspection, you may be required to make repairs or upgrades in order to bring it into compliance. If you are unable to do so, you may be forced to stop renting out the property until the necessary repairs are made.
Overall, the likelihood of failing a rental property inspection in the District of Columbia will depend on the condition of your property and whether it meets the applicable health and safety standards. To minimize the risk of failing an inspection, it's important to keep your property well maintained and address any potential hazards or code violations as soon as possible.
In the District of Columbia, landlords are responsible for maintaining their rental properties in a safe and habitable condition. If a rental property is not in compliance with the city's health and safety standards, the landlord may be cited for code violations.
Some common code violations that landlords in the District of Columbia may be cited for include:
• Lack of adequate heating or ventilation: Landlords are required to provide sufficient heating and ventilation systems to ensure the health and safety of their tenants.
• Electrical or plumbing issues: Landlords are responsible for ensuring that their properties have functional electrical and plumbing systems. All plumbing fixtures must be properly sealed, in other words, no holes in the walls. All water heaters require pressure relief valves
Structural issues: Landlords must maintain their properties in a safe and structurally sound condition.
Pest infestations: Landlords are required to address and eliminate pest infestations in their rental properties.
Lack of smoke detectors: Landlords are required to install and maintain smoke detectors in their rental properties. Detectors must be placed 36" from ceiling fan blades and away from the path of the HVAC registers.
Proper locks: All exit and security gate locks must be easy to operate and must not require a key to exit.
It's important for landlords in the District of Columbia to be aware of these and other code violations and take steps to ensure that their properties are in compliance with the city's health and safety requirements.
Scott Bloom is senior property manager and owner, Columbia Property Management. For more information and resources, go to www.ColumbiaPM.com.
Top tax benefits of homeownership
Mortgage interest, property tax deductions, and more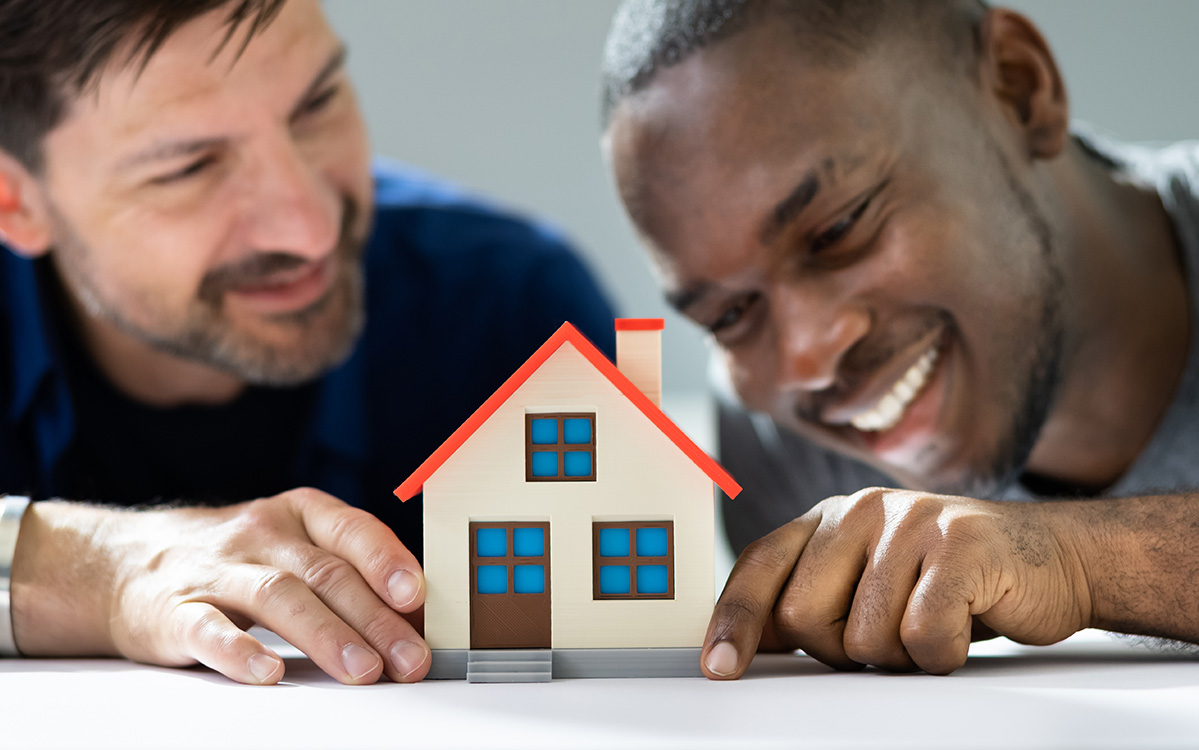 As we are closing out 2023 and getting ready to start 2024, now is a good time to review what tax benefits most homeowners are getting. There are several categories that you can look at to see if you will benefit from being a homeowner. According to RocketMortgage.com, here are some of them:
Mortgage interest. Most newer homeowners are paying more on the interest in their monthly mortgage payment than on the principal, so this could be a big tax benefit.
Home equity loan interest – HELOC (home equity line of credit) loans are like a 2nd mortgage on your home. Many homeowners can use it to make upgrades to their house and interest on these loans is deductible if you used it for that purpose.
Discount points – for those of you that purchased in the last year or so these may apply, as these are the price paid to lower an interest rate on a loan.
Property taxes – depending on where you live, your state and local property taxes may be a big source of tax deductions for you.
Necessary home improvements – even if you did not use a HELOC to improve your home, some of your expenses in this category may be deductible.
Home office expenses – as more and more people are working from home, this should not go unexamined in your search to find tax deductions.
Capital Gains – a capital gain is the difference between the value of a home when you sold it versus when you borrowed it. So, if you sold your home for a significant profit and did not roll over those gains into a new property within a short period of selling the old property, then ask your tax professional up to which amount of these profits are not taxable.
We asked Tina Del Casale ([email protected]), a DMV-area lender with Sandy Spring Bank, what she thought about the tax benefits of homeownership, and here is her answer:
"Most homeowners wish they knew sooner that most every major home improvement can reduce your future capital gains when you are ready to sell your home. While the deduction for a single person is $250,000, and for married couples is $500,000, the DMV has seen property appreciation that outpaces those numbers. So keep ALL your receipts for replacement items like your HVAC, windows, doors, roof, major landscaping and updating bathrooms and kitchens. You will thank me later! Of course most importantly consult a tax adviser for up-to-date information!"
Please don't hesitate to reach out to either of us if you have more questions and happy holidays! Let's get you home for the holidays.
Joseph Hudson is a Realtor with the Rutstein Group of Compass. Reach him at 703-587-0597 or [email protected].
The Importance of Offering Inclusive Family Planning Benefits
How one company helped two dads create their family.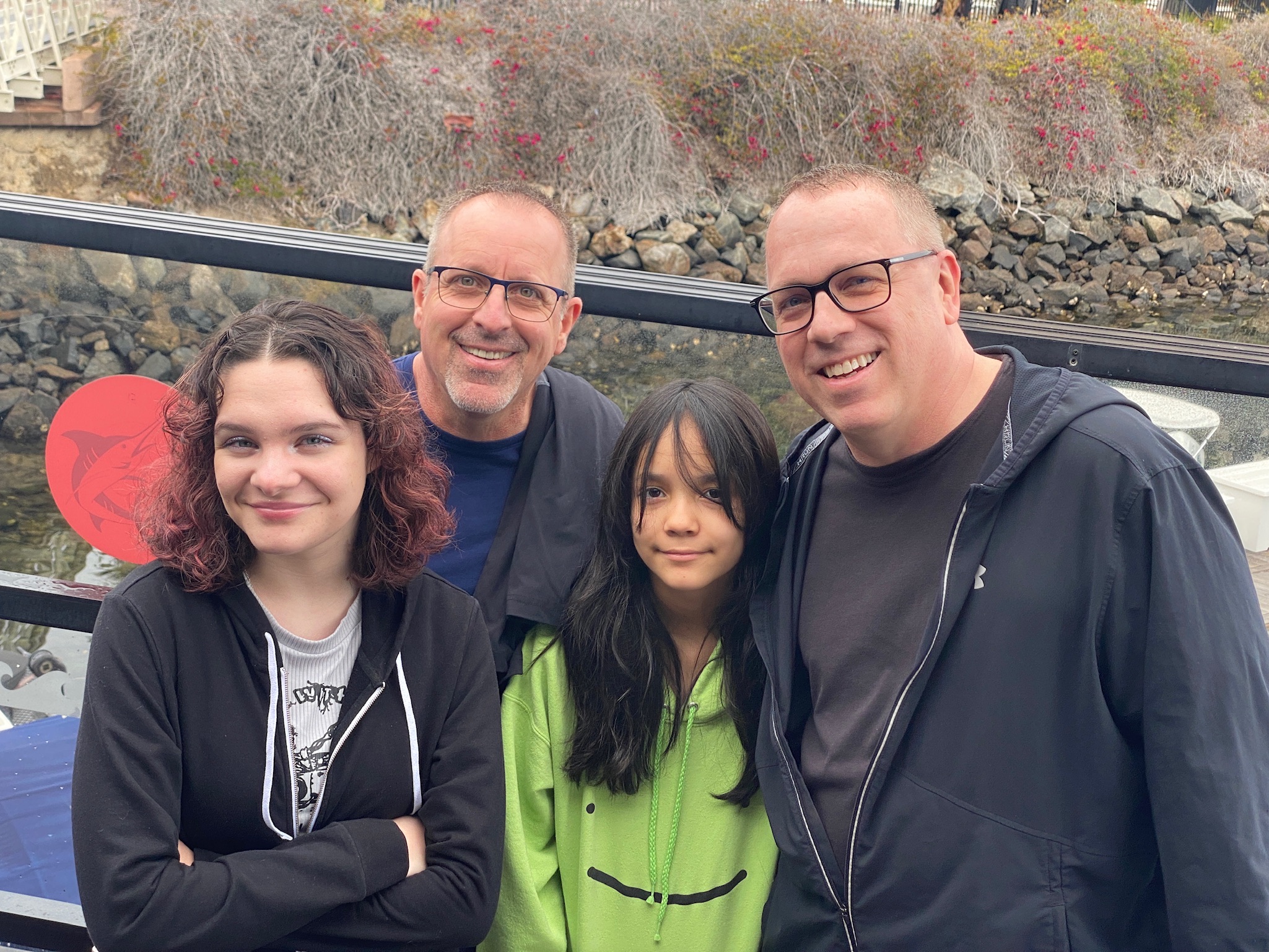 Don Jackson has worked for JPMorgan Chase for more than 30 years. He attributes this longevity in large part to the company's long-standing support of the LGBTQ+ community.
When Jackson and his husband were looking to adopt in 2008, and then again in 2009, the firm helped them navigate the complex process and legal requirements. Given the cost of family planning, finances were also a big concern.
"We had tons of support from family and friends, and thankfully from JPMorgan Chase," said Jackson, a senior leader in Chase's Home Lending business. "But outside of that, we were on own.
"Knowing JPMorgan Chase was willing to subsidize many of our expenses toward adoption took a lot of the stress out of our situation. We had enough stress in other aspects, but it meant everything to us to place some of the financial stress to the side."
A supportive environment
JPMorgan Chase has been at the forefront of LGBTQ+ workplace inclusion for decades. This year marks the 21st year in a row that JPMorgan Chase has scored a perfect 100 on the Human Rights Campaign's annual Corporate Equality Index. The firm is one of only a few companies to receive a perfect score every year since the CEI's inception.
As one of the first Wall Street firms to offer same-sex partner benefits in the U.S., JPMorgan Chase continues to provide a wide range of LGBTQ+ inclusive benefits for employees in the U.S. This includes comprehensive health care, insurance and wellness support, family planning, and transgender healthcare coverage.
Beyond inclusive benefits, JPMorgan Chase has established networks of support for employees to connect with one another and access opportunities to grow and advance in their careers.
The company's PRIDE Business Resource Group has more than 37,000 employee members across 39 countries. PRIDE hosts events and delivers personal development opportunities for LGBTQ+ employees and their allies. Other support networks for LGBTQ+ employees and their families include a Bi+ Council, Gender Expansive Council, Allies Council and LGBTQ+ Families Community.
For Jackson and his family, the LGBTQ+ Families Community has been pivotal. The group provides support and resources for parents, caregivers, and family members of LGBTQ+ children, as well as LGBTQ+ employees who are parents or are looking to build their families.
"What I've always been most proud of throughout my 30 years [working here], is the support and guidance I've received across all levels and teams," Jackson said. "I have never once hidden a single detail of my family, and I'm constantly amazed at how everyone accepts us."
Culture comes first
In 2022, JPMorgan Chase enhanced benefits for employees enrolled in the U.S. medical plan to include more robust gender affirming healthcare. The firm also increased family-building benefits and created a dedicated LGBTQ+ health concierge service, powered by Included Health.
Brad Baumoel, JPMorgan Chase's global head of LGBTQ+ Affairs, says this commitment to LGBTQ+ inclusive benefits goes beyond just checking boxes.
"These resources actually create a workplace culture where all employees feel valued, respected, and are able to bring their authentic selves to work," Baumoel said. "This in turn fosters a sense of belonging, which has a profound impact on employee satisfaction, productivity and overall well-being."
For the LGBTQ+ workforce, knowing your employer has your back can alleviate the stress and anxiety associated with potential discrimination or bias, Baumoel said. "It allows you to focus on your work and thrive in your career."
—
Visit JPMorgan Chase's website to learn more about the firm's commitment to the LGBTQ+ community.