Queery: Heather Mizeur
20 gay questions with the Maryland state delegate

Heather Mizeur appears poised for re-election to the Maryland House of Delegates representing the 20th District (Montgomery County) after Tuesday's primary.
Mizeur, who ran on a platform of broader health care availability, renewable energy production and equal rights for gays, says being openly lesbian has been a political advantage.
"The district overall is overwhelmingly progressive, one of the most progressive in the state," she says. "That doesn't mean there aren't pockets of conservatives, but by and large, it's really been an asset more than anything else. When I was running in 2006 there were seven of us running for three seats. Two were incumbents, five were challengers. When I was knocking on doors, I heard some people say, 'You're all the same on so many of the issues, I'm having a hard time distinguishing.' Being able to say, 'Well, I'm a lesbian,' helped me stand out."
Mizeur, a 37-year-old Takoma Park resident, grew up in Blue Mound, Ill., and came to Washington in 1994 where she worked in the offices of several Democratic members of Congress. She was Sen. John Kerry's director of domestic policy from 2003 to 2006. A former Takoma Park City Council member, Mizeur has been in the General Assembly since 2007.
She gained national exposure when she was named a pivotal superdelegate at the 2008 Democratic National Convention in Denver, an episode she remembers with mixed feelings.
"I actually could have done without a lot of the elements of that process," she says. "I felt there was too much emphasis on the candidates trying to court and recruit from the delegate count rather than running the primary system. … I didn't think it was my place to pick a side or step in until all the voters had their say." (She eventually endorsed Obama.)
Mizeur enjoys golf, wine, food, travel and quality time with family and friends in her down time. She and her spouse, Deborah Mizeur, were married in 2005 on the Chesapeake Bay and had a legal ceremony in Napa Valley, Calif., in 2008. They share their home with their dog, Chester.
How long have you been out and who was the hardest person to tell?
I came out in college, in 1993. I was most scared to tell my parents because I feared it would be the first time in my life I was going to disappoint them. We are a very close family and I was always the over-achiever, rule-following child that wanted my parents to be proud of me. I was terrified that this was going to be a wedge in our family. Thankfully, our family bond was stronger than that and after an initial bumpy few weeks, we returned to our regular interactions and my parents could not be more supportive.
Who's your gay hero?
I don't often think of people with labels attached, but if pressed, I would have to say Rachel Maddow. She's done so much to promote issues of importance to our community with a savvy intelligence that resonates with audiences writ large.
What's Washington's best nightspot, past or present?
Ha. Well, the question presumes that I have an active nightlife. My preference is to drink really good wine with friends in the comfort of our home. When I choose to go out, though, I like MOVA quite a bit.
Describe your dream gay wedding.
We had our dream gay wedding in 2005, on the western shore of the Chesapeake Bay. Because Maryland hadn't (and still hasn't) stepped up to the plate on marriage equality, we borrowed from a Quaker tradition and had everyone in attendance sign an artist's rendering of our wedding vows. This beautiful marriage license is framed and hanging in our living room. Some day soon we'll make Maryland respect that and start granting licenses here in the Free State.
What non-gay issue are you most passionate about?
I've spent my entire professional career fighting to make sure that everyone in this country has access to affordable, high-quality health care. I'm most proud of laws I sponsored to cover an additional 170,000 Marylanders with health coverage. I'm eager to help Maryland implement federal health reform options in the most meaningful, innovative way possible.
What historical outcome would you change?
The assassinations of JFK, RFK and MLK
What's been the most memorable pop culture moment of your lifetime?
As a kid, it would have to be Michael Jackson's "Thriller" video release and craziness over his album. As an adult, I would say Melissa Etheridge playing the Grammys post-chemo and nailing her parts of the Janis Joplin song with Joss Stone. What an inspiration on how to find your strength to overcome adversity. It still gives me goose bumps.
On what do you insist?
That the toilet paper roll from the top of the roll.
What was your last Facebook post or Tweet?
Musings about missing a mentor who died of breast cancer in 1998. Penny was a state legislator in Illinois. Her niece recently contacted me to tell me she has been following my work in Maryland and that her aunt would have been proud. Caught me off guard. Made me cry. Felt like sharing the story with my friends – especially the ones from Illinois that also knew and admired her.
If your life were a book, what would the title be?
"Just a Small Town Girl"
If science discovered a way to change sexual orientation, what would you do?
Wake up, check my email, walk the dog, read the newspaper, eat breakfast, work, have lunch, go to a meeting, work, walk the dog, eat dinner, work, watch Rachel Maddow, kiss my wife goodnight, sleep. Repeat.
What do you believe in beyond the physical world?
By and large, traditional Catholic teachings. But in James' Epistle, he says, "Faith without works is dead." I believe we have to work in the here and now to create our heaven, our peace, our community and our relationship with our Creator.
What's your advice for LGBT movement leaders?
Our community is as diverse as America and it will take all of us to win. So everyone take a deep breath, remember what we're fighting for and work together.
What would you walk across hot coals for?
My wife.
What gay stereotype annoys you most?
How can you choose? They're all so reductive.
What's your favorite gay movie?
"Boys Don't Cry" and "The Incredibly True Adventures of Two Girls In Love."
What's the most overrated social custom?
Registering for wedding gifts when you're both already two adults that own everything.
What trophy or prize do you most covet?
Being selected a national Truman Scholar in 1994.
What do you wish you'd known at 18?
I was aware at an early age that the world is much bigger than any of us, and that learning never stops. But if I had the chance to tell my 18-year-old self anything, it would be a message similar to what many gay teens need to hear – that we're all going to be OK. Specifically, it would have been nice to know that I will, indeed, marry an amazing woman and my parents will support me and so will my community; and that – gasp – I can even still have a viable chance at serving in elected public office as an openly lesbian candidate.
Why Washington?
It's where political addicts live. It's where you meet other people that want to make our country and world a better place.
Maryland LGBT Chamber holds expo
Business event held in Columbia, Md.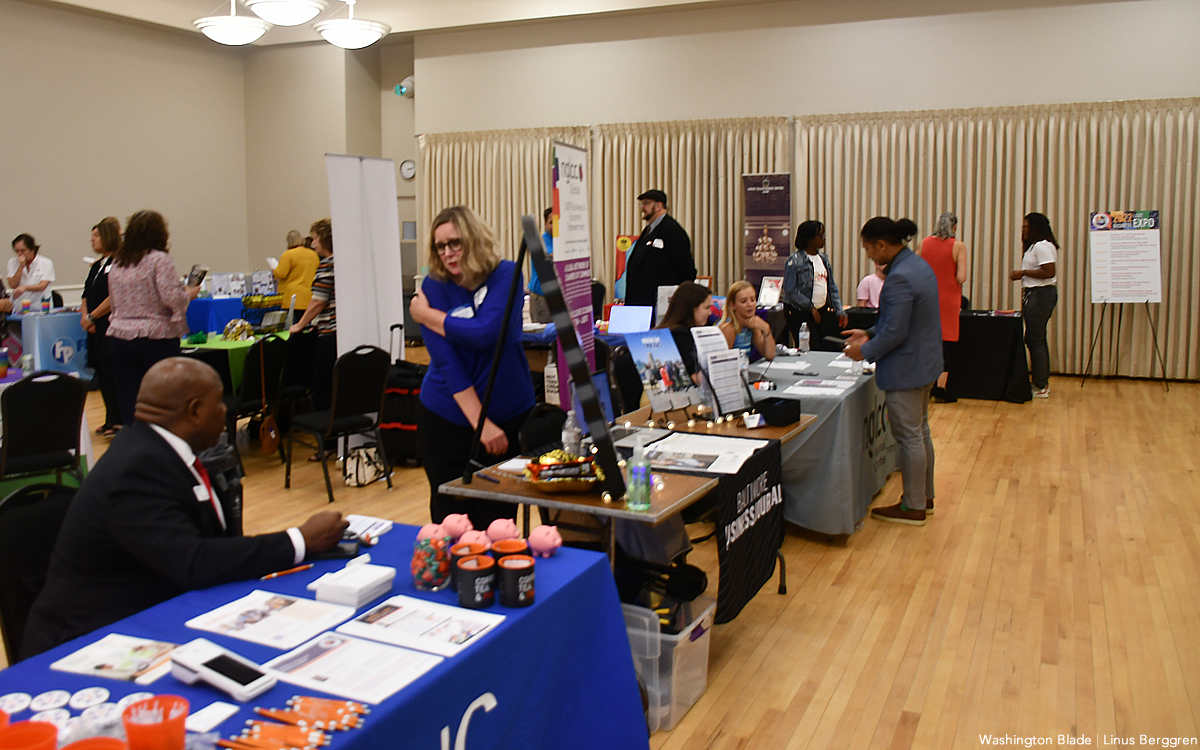 Over 35 Maryland LGBT Chamber of Commerce member businesses and organizations participated in the 2022 LGBT Business Expo in Columbia, Md. on Thursday, Sept. 15.
Panels and presentations at the event covered a variety of business topics, including:
We will also feature panel talks and presentations on a variety of business topics throughout the afternoon including: "Master Your Budget: 3 Simple Steps to go from Surviving to Thriving" presented by Financial Coach, Amy Scott; How we got our Rehoboth Beach cottage (without saving up for it)… And how YOU can too!!!" presented by the Retire on Real Estate author, K. Kai Anderson and "Why and How to get your small business LGBTQ Certified", presented by NGLCC.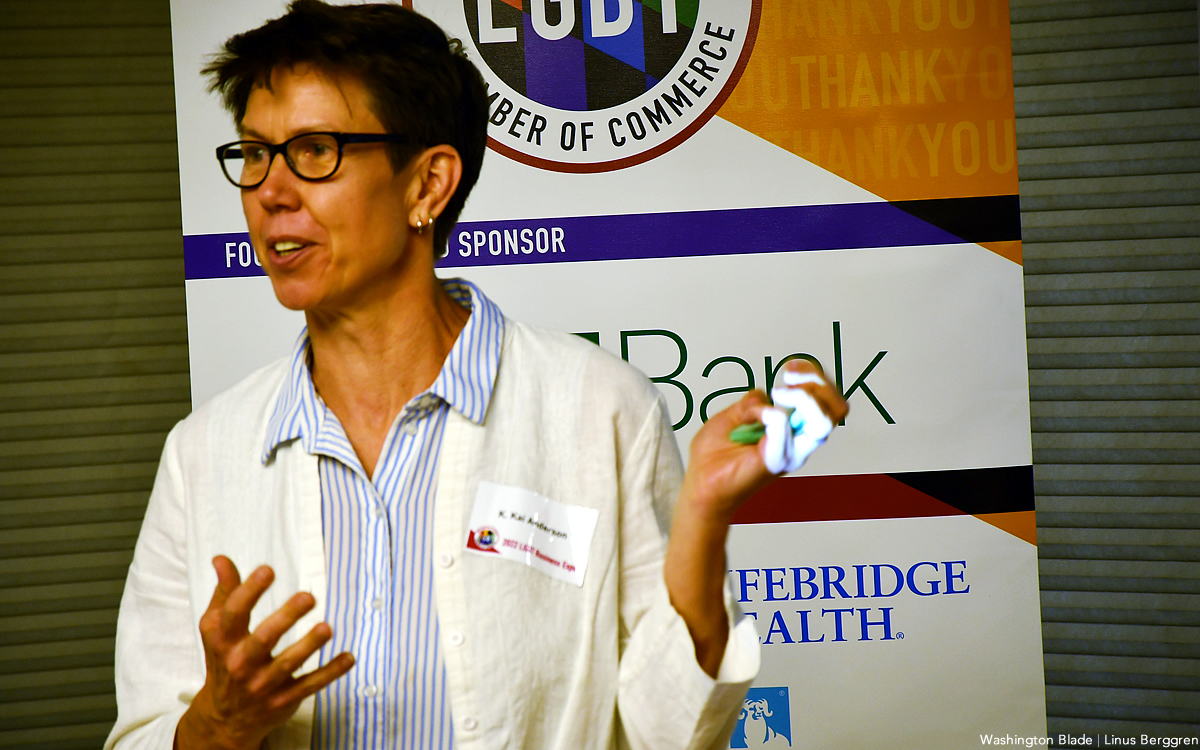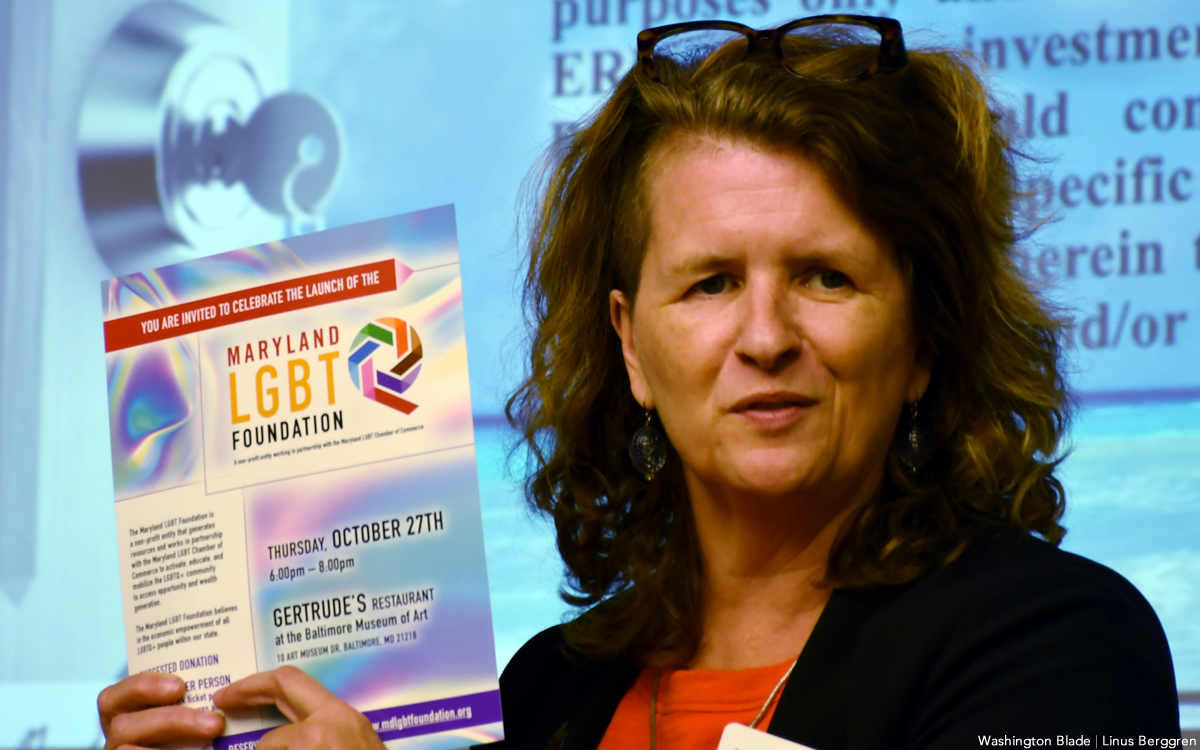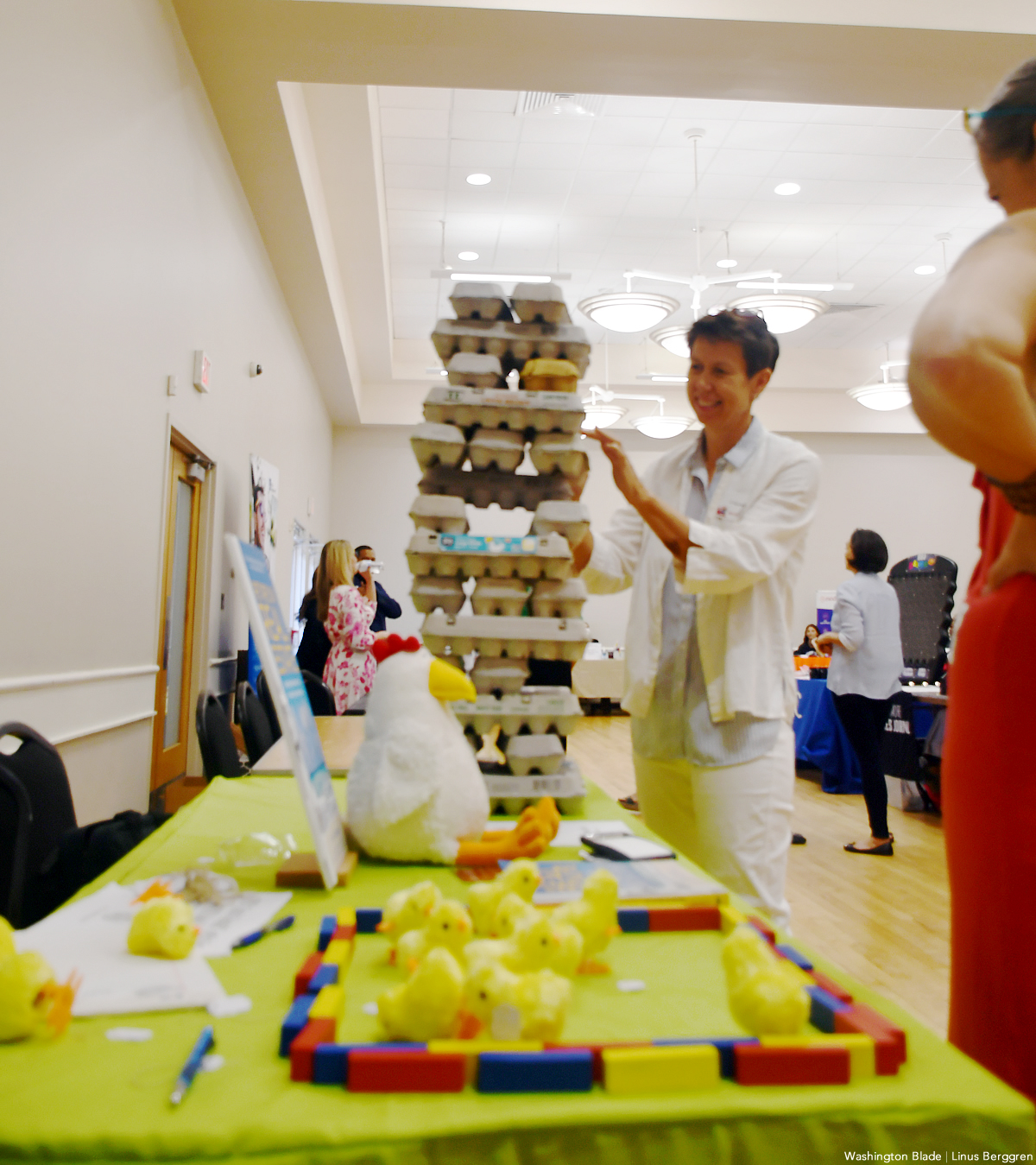 Standing on both feet in the current real estate market
Interest rates are up and contingencies are back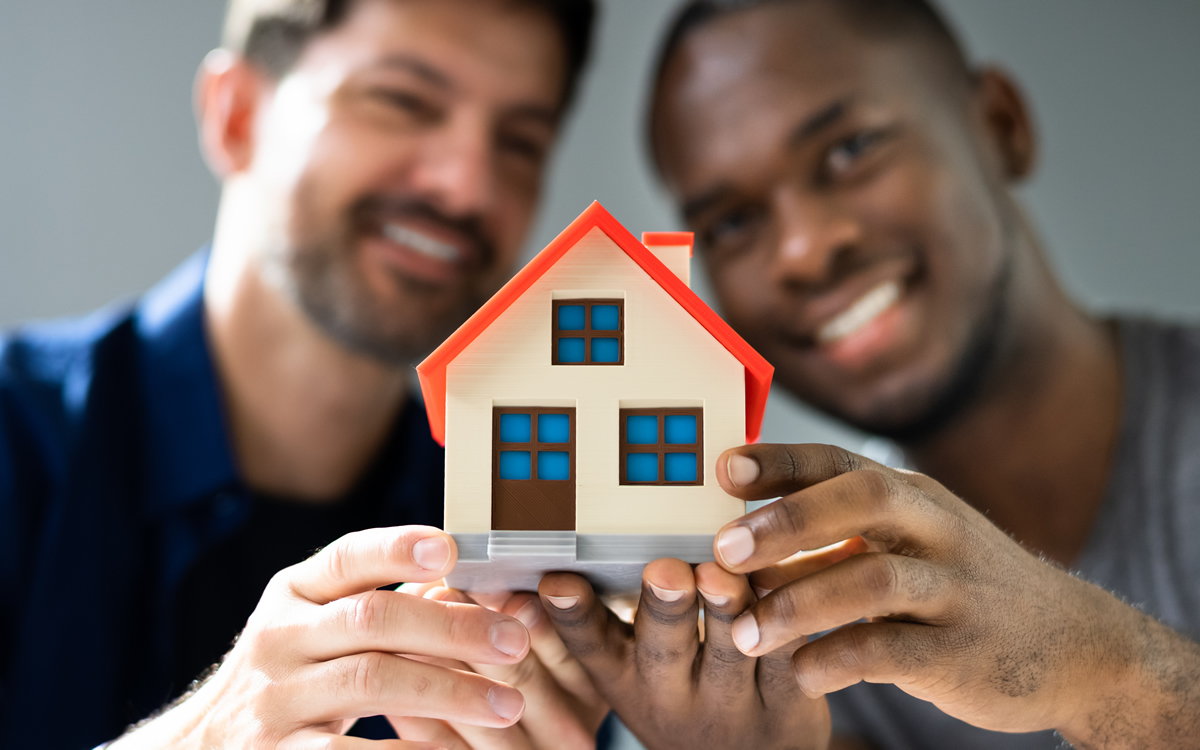 Gone are the days of a home receiving 25 offers and going well over asking price by more than $250,000. One would think…
The housing market in our immediate area as well as most of the United States has changed from what we've seen during the earlier pandemic days. Here in the nation's capital, we have seen a market that is more in keeping with what we have historically seen. The fall market this year has brought on a substantial amount of new inventory to the market, which is consistent with earlier market trends. We have seen the prices reduce a bit and we have seen days on market linger a bit. But what exactly is going on here?
RISING MORTGAGE RATES
For two years we saw a wild real estate market that was fueled by the need for more space, new space, fresh space, and insanely low interest rates. The lack of inventory in the market also assisted in allowing sellers to get substantial amounts of money over their asking price and left buyers giving everything away. Since then the landscape has changed. Due to higher than the "old normal" interest rates, the market has begun to correct itself a bit. I would like to point out that the interest rates are NOT the only reason for the market correcting itself, this is also due to the influx of inventory coming to the market. Buyers now have so many options to look at, things to consider, and time is truly back on their side in order to make a more sound and informed decision when it comes to home ownership.
Please don't get it twisted — if a home is well photographed, well marketed, and well priced in addition to having a brilliantly charming Realtor at the open house — it will surely sell with several offers and over asking. That is just no longer the norm.
TIT-FOR-TAT NEGOTIATIONS
Although we no longer live in a world where sellers can expect to receive $250,000 above asking, we also don't live in a world where buyers can expect to offer 30-50 percent less than asking and expect for the results to be positive. Similar to dating – we are back to a more intimate handholding experience when it comes to both the home buying and selling experience. As a seller it is important to ensure that your home is in tip-top shape while pricing it properly. As a buyer you should ensure that you have a great pre-approval, provide an appropriate EMD and realize that now you can include CONTINGENCIES! Yes! Once again, you can actually have a home inspection, financing contingency and even a radon test if you are feeling frisky. Those are the most valuable changes in the market for buyers.
INFLATION OR INFLATEGATE?
While turning on the news might be grim these days between inflation, the stock market, and interest rates – home prices are still over 6 percent more expensive than this time last year. If you look at the job market for example, unemployment is at an all-time low. You are still getting paid every week and if your manager makes you angry enough you have the flexibility to quit one job and find another relatively quickly. This mindset combined with an increase in active home listings and decrease in demand – you will likely still say: "Let's go buy a home."
Justin Noble is a Realtor with Sotheby's international Realty licensed in D.C., Maryland, and Delaware for your DMV and Delaware Beach needs. Specializing in first-time homebuyers, development and new construction as well as estate sales, Justin is a well-versed agent, highly regarded, and provides white glove service at every price point. Reach him at 202-503-4243,  [email protected] or BurnsandNoble.com.
What you get for the money in D.C.
Plenty of options from $200,000 to $10 million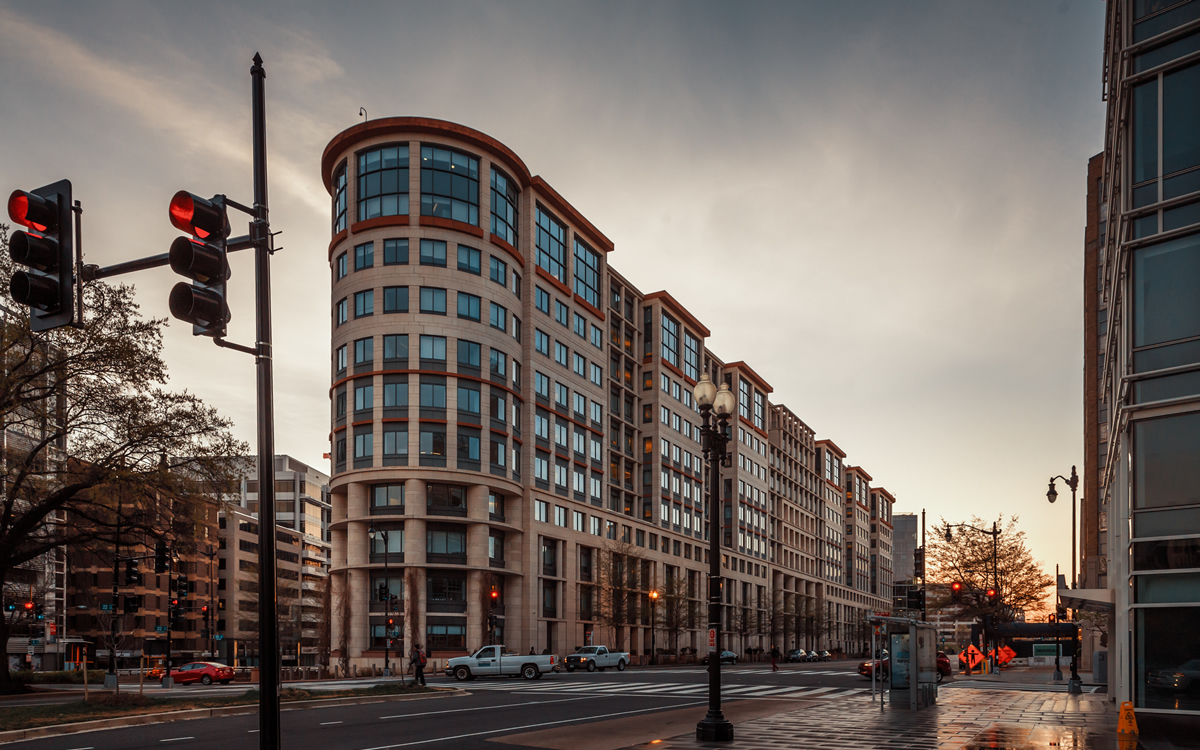 As I write this, the national average 30-year, fixed-mortgage rate is 6.33%, with VA and FHA loans hovering around 5.7%. These rates can fluctuate based on the amount of your down payment, your assets and liabilities, your credit score, and the type of home you purchase.
A $400,000 mortgage that cost $1,686 per month in 2021 at 3% will now increase your monthly payment by an additional $798. Sadly, this may eliminate a portion of the buyer pool or necessitate postponing a purchase, particularly for the first-time buyer.
On the other hand, we are beginning to see an increase in inventory, longer marketing time, periodic price reductions, and even offers of closing help and repairs to items found in a home inspection. So where are these homes and what do you get for your money?
First, let's define the term "home."
There are two types of fee simple structures: a detached house and a rowhouse (a.k.a. townhouse in the suburbs). With a fee simple purchase, you own the land and the structure(s) on it.
Another type of home is a condominium, where you own the unit and a corresponding percentage of the land beneath the building and the common areas within it.
In a cooperative apartment, instead of owning the unit and peripheral areas, you own shares of stock in the corporation that holds those things.
Believe it or not, you can still buy property in D.C. for less than $250,000. It will most assuredly be a condo or co-op. It will probably be a studio or one-bedroom, although there are a few two-bedroom units and even four three-bedroom units currently available to choose from. If you're looking under $100,000, however, you'll be sleeping in your very own parking space.
Where are these inexpensive homes hiding? You can find many of them in Adams Morgan, Cleveland Park and Petworth and quite a few east of the river in Congress Heights, Deanwood, Hillcrest, and Randall Heights.
River Park, a popular co-op along the Southwest Waterfront, features a 2-bedroom, 2-bath unit for only $189,000, if your budget can withstand a monthly fee of nearly $1,400, including property taxes and utilities.
If you raise your purchase price to $500,000, then you can select from 538 available homes, including dozens of rowhouses in Anacostia, Congress Heights, Deanwood, and Lily Ponds just west of the Anacostia Freeway.
One-bedroom condos and co-ops abound in this price range as well, so check out those in Brightwood, Brookland, Capitol Hill, and even Friendship Heights and Georgetown. For the brand-conscious, there's even a 1,000-square-foot one-bedroom co-op available at the Watergate for only $425,000, reduced from $570,000. Who says you can't get a bargain in D.C.?
In the $500,000 to $750,000 range, you can live pretty much wherever you want by selecting from a rowhouse or detached home in the Brookland-Woodridge-Michigan Park-Riggs Park enclave or an assortment of two-bedroom condos in Columbia Heights, Dupont Circle and Logan Circle, and even three-bedroom units in Shaw. Why not? There are 471 homes to choose from.
Inching up further to $1 million, there are 330 homes on the market: beautifully renovated houses in Park View, Petworth, 16th Street Heights, Brookland, Brightwood and Capitol Hill, as well as condos in Georgetown and co-ops in Foggy Bottom.
If you can afford the next price band of $1 million to $1.5 million, 197 homes await. There are some lovely three- and four-story rowhouses available in Bloomingdale, Capitol Hill near the H Street Corridor, and Columbia Heights. You'll also find condos in West End, in the Central Business District, and along the U Street Corridor.
There are 83 homes available in the $1.5 million to $2 million range. Select from fee simple properties in Upper NW, Capitol Hill, Chevy Chase, and Georgetown, or splurge and choose one of two two-bedroom, 2.5-bath condos at the Ritz-Carlton. You'll only pay a "small" monthly fee of about $3,100.
For those lucky people for whom price is no object, there are 142 homes currently listed from $2 million to $10 million. They are scattered throughout Georgetown, Forest Hills, Logan Circle, Dupont, Kalorama, Wesley Heights, and the Embassy Row area of Massachusetts Avenue.
Unlike New York or Los Angeles, you won't find anything in the tens of millions, but there are four homes listed between $10 million and $12 million in Wesley Heights and Massachusetts Avenue Heights, as well as one 11-bedroom beauty in Forest Hills, with an estimated 17,000 finished square feet on four levels – just perfect for you and 10-20 of your closest friends.
Valerie M. Blake is a licensed Associate Broker in D.C., Maryland, and Virginia with RLAH Real Estate / @properties. Call or text her at 202-246-8602, email her via DCHomeQuest.com, or follow her on Facebook at TheRealst8ofAffairs.