Judge orders suspect in gay murder held until trial
Federal worker was stabbed, doused with bleach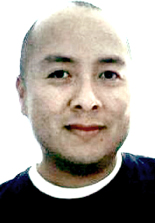 The man charged with the Aug. 8 stabbing death of gay federal worker Delando King was ordered held without bond until his trial during a court hearing last week.
D.C. Superior Court Judge Gerald Fisher ruled that prosecutors and police presented sufficient evidence to show probable cause that Marcus McLean, 24, is implicated in the murder and would present a danger to the community if released.
Fisher issued his ruling after Det. Hosam Nasr of the police homicide squad gave testimony about the police investigation that linked McLean to King's death and prompted authorities to charge him with first-degree murder while armed on Aug. 14. He's been held in jail since the time of his arrest.
Much of Nasr's testimony reiterated allegations made in a four-page police affidavit in support of McLean's arrest, which authorities filed in court at the time of the arrest. Among other things, it says an autopsy found that King had been stabbed 30 times in his apartment and his body had been doused with bleach.
Police found King's body lying on his bed in his apartment in an upscale apartment building at 1117 10th St., N.W., on Aug. 9.
Nasr testified that McLean told police at the time of his arrest that he used bleach to clean his fingerprints from the apartment and poured bleach on King's body as part of a means of hiding evidence that he learned through the TV crime show "CSI," which focuses on crime scene evidence.
Nasr said police believe McLean met King at the Dupont Circle gay bar Omega on the night of the murder. The police affidavit says Omega's management helped in the investigation by providing police with video surveillance footage showing King and McLean were in the bar together about 1:27 a.m. on Aug. 8
In recounting details in the affidavit, Nasr testified that police observed video surveillance footage that captured McLean and King entering King's apartment building on the night of the murder. He said additional video footage showed him leaving the building alone a short time later while carrying a bag believed to contain items he stole from King's apartment.
He testified that police further identified and linked McLean to King's murder when they observed video footage of him making purchases at area stores, including a CVS store, while using a bank card discovered stolen from King's apartment.
Nasr said that just hours after the murder, McLean also used one of King's bank cards to purchase a movie ticket at a Silver Spring, Md., theater to see the film "Salt."
According to the affidavit, McLean initially denied knowing King. When shown the video surveillance of him entering King's apartment building, McLean admitted stabbing King but insisted it was in self-defense, the affidavit says. It says McLean told detectives a fight started after King attempted to force him to become a male prostitute and threatened to kill him by holding a knife to his throat.
"Defendant McLean claimed that he began to stab the decedent in the chest and then he (defendant McLean) blacked out and does not remember the remainder of the stabbing," the affidavit says.
Similar to an assertion in the affidavit, Assistant U.S. Attorney Jennifer Kerkhoff disputed McLean's claim of self-defense, noting that King was five-feet, five inches tall and weighed 140 pounds at the time of his death. She noted that McLean is 6 feet, seven inches tall and weighs about 230 pounds.
Kia Sears, McLean's attorney, disputed the police evidence in the case, saying she questioned the accuracy of the account police gave of what McLean told detectives after his arrest.
Judge Fisher scheduled a felony status conference for Jan. 10. A trial date has yet to be scheduled.
D.C. Pride officials monitoring Canadian wildfire smoke conditions
Whitman-Walker advises caution if attending outdoor events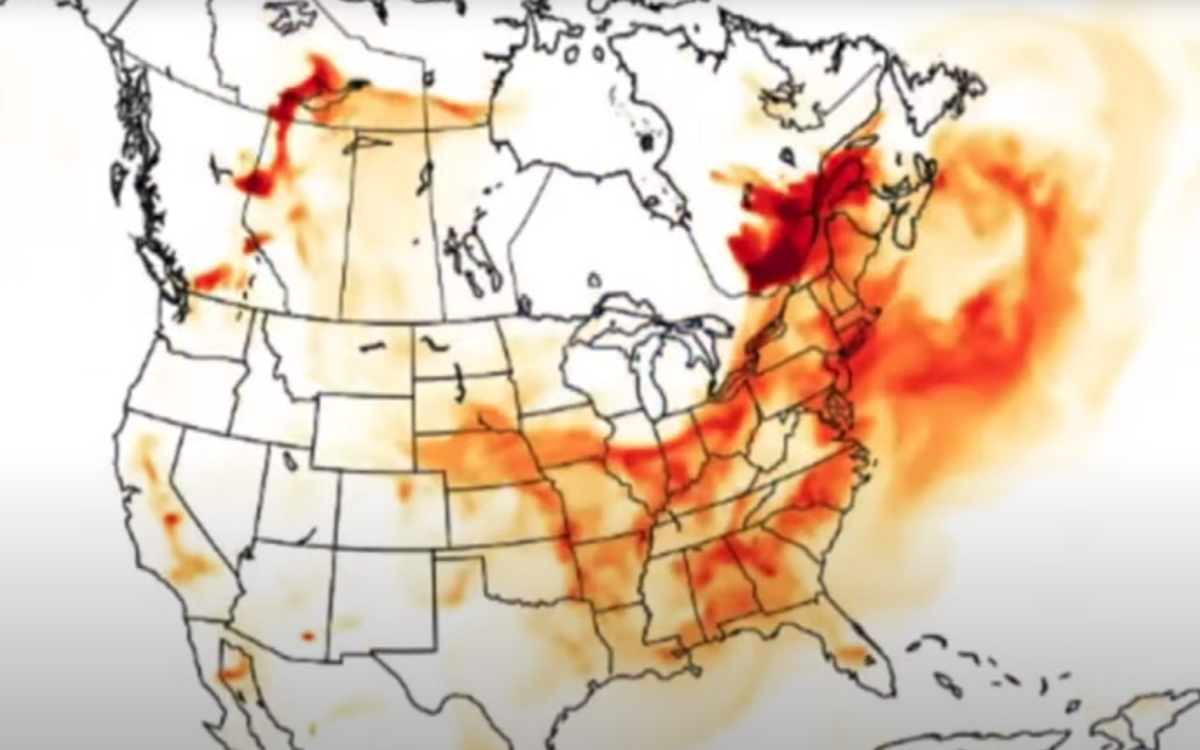 Organizers of D.C.'s Capital Pride parade scheduled for Saturday, June 10, and the Capital Pride Festival scheduled for Sunday, June 11, which were expected to draw hundreds of thousands of spectators and participants, are monitoring the air quality situation following the Code Red hazardous alert issued by city officials on Wednesday and Thursday.
D.C. officials issued the alerts after massive smoke clouds caused by dozens of Canadian wildfires moved into the mid-Atlantic region, including the D.C. metropolitan area, on Wednesday and were expected to remain in the area at least through Thursday and possibly Friday.
"As with all concerns regarding health and safety issues, the Capital Pride Alliance will monitor the air quality situation resulting from Canadian wildfire smoke and take necessary precautions in consultation with our partners in the D.C. government," said Ryan Bos, executive director of the Capital Pride Alliance, which organizes D.C.'s annual Pride parade, festival, and other Pride events.
"Any updates or changes will be posted on our website and social media," Bos told the Washington Blade.
Local and national meteorologists said late Wednesday that it was uncertain whether atmospheric conditions would push the smoke clouds away from the D.C. area by Saturday and Sunday. But they said with rain not expected to come to the region until Monday, the poor air quality could last through the weekend.
In response to an inquiry from the Blade, Dr. Sara Henn, the Chief Health Officer at D.C.'s Whitman-Walker Health, urged those planning to attend the weekend Pride events to "keep an eye on the Air Quality Index (AQI)," which provides the status of the air quality.
"If it is orange or red or purple you may want to modify your plans," Henn said. She was referring to the AQI score of orange, which is considered potentially harmful to people in risk groups such as the elderly, pregnant women, and people with lung or heart conditions.
The "red" AQI reading is considered to be unhealthy for most or all people regardless of the state of their health. A "purple" AQI reading is considered dangerous for everyone.
"A lot will depend on the wind and how it changes over the next couple of days," Henn said. "Even healthy regular runners should reduce their outdoor activities on red air quality days and if the air quality is purple people really should stay indoors and events should be rescheduled, if possible," Henn said.
Henn said those spending time outdoors on code red days should use the KN95 face masks that were considered protective against the COVID virus during the pandemic years.
"Wear them when you are outside to help protect yourself against the air pollution and take them off indoors," Henn said.
Among those scheduled to participate in the Capital Pride Parade is D.C. Mayor Muriel Bowser.
The mayor's office released a statement on Wednesday reminding city residents that the Metropolitan Washington Council of Governments and the D.C. Department of Energy and Environment issued a "Code Red" air quality alert for Wednesday, June 7, and Thursday, June 8.
"Smoke from Canadian wildfires is causing unhealthy air quality in the Washington, D.C. area and the northeast United States, and this problem is likely to continue through Friday," the mayor's statement says.
D.C. Health and DOEE recommend that residents pay attention to local air quality reports and the U.S. Air Quality Index at airnow.gov," the statement says.
More information on air quality can be found here.
Large crowds expected at Capital Pride parade, festival
Bowser says there are no credible threats to events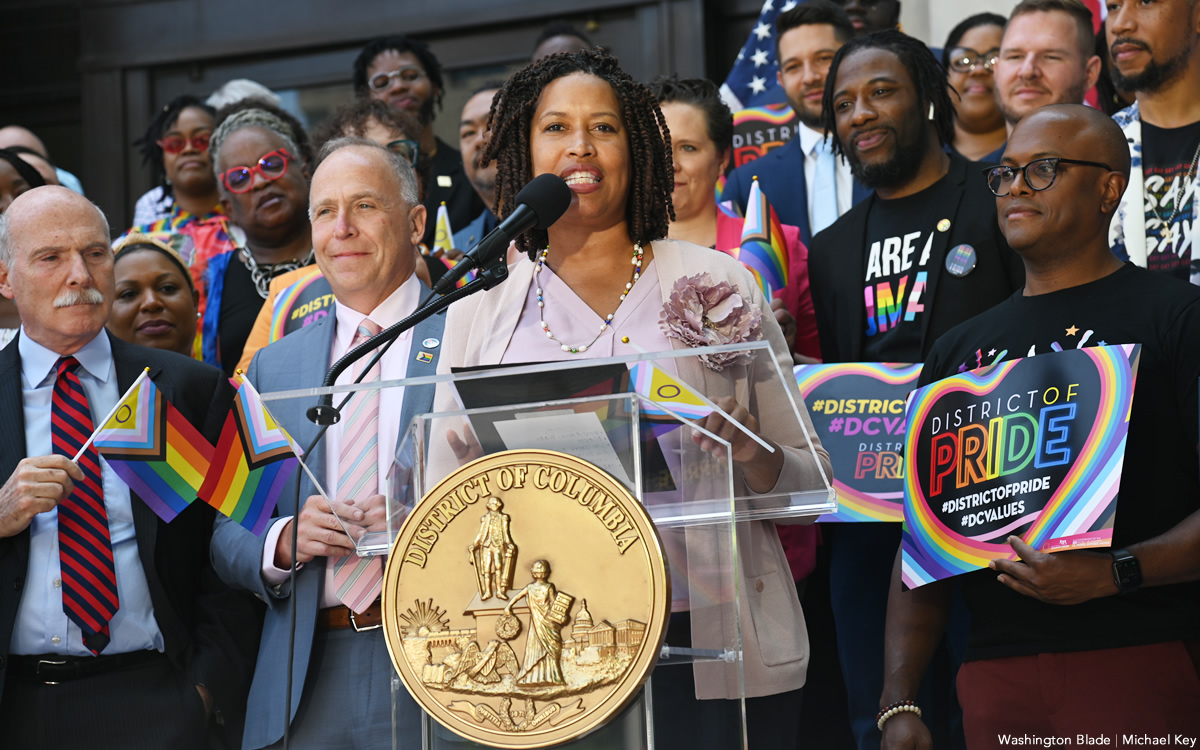 Hundreds of thousands of people are expected to attend the Capital Pride Parade on Saturday.
The parade will follow a 1.5-mile route that will step off on 14th Street at T Street, N.W., and finish on P Street at 21st Street, N.W. A map of the expected parade route can be found on the Capital Pride website. 
The Capital Block Party will take place at the intersection of Q and 17th Streets, N.W., during the parade. The party will feature local vendors, food trucks and a 21+ beverage garden and it will also have a designated viewing area for families with children to watch the parade, along with other children's activities.
The fourth annual Pride on the Pier will take place at the Wharf during the parade. The event, hosted by the Washington Blade, LURe DC and the Wharf, will have a fireworks show, a DJ and more.
The parade will be followed by the Capital Pride Festival on June 11. Taking place on Pennsylvania Avenue, N.W., the festival will feature more than 300 booths with local vendors, businesses and organizations. From 12-8 p.m., the Capital Pride Concert will host acts such as Broadway actress Idina Menzel and "RuPaul's Drag Race" winner Monét X Change.
D.C. Mayor Muriel Bowser last Thursday told the Washington Blade after she helped to raise the Progress Pride flag at the Wilson Building that there have been no credible threats to any upcoming Pride events in D.C. amid a rise in violence against the LGBTQ community. 
"MPD is constantly working with all of our agencies to make sure we have safe special events and we're going to keep going with our planning, like we do every year," Bowser said. "There's always a scan for any threats to the District."
The Metropolitan Police Department is investigating a bomb threat made on Twitter for the annual District Pride concert scheduled for June 29 at the Lincoln Theatre.
Temperatures are forecast to reach the mid-80s on Saturday and the low-90s on Sunday. Precipitation chances on both days are low.
With recent air quality issues, Alert DC is advising those with respiratory issues to wear masks, avoid strenuous activities and reduce time spent outdoors.
Further details and a full calendar of events can be found on the Capital Pride website.
Moore signs executive order to protect gender-affirming health care in Md.
Ceremony took place during Pride month reception at Government House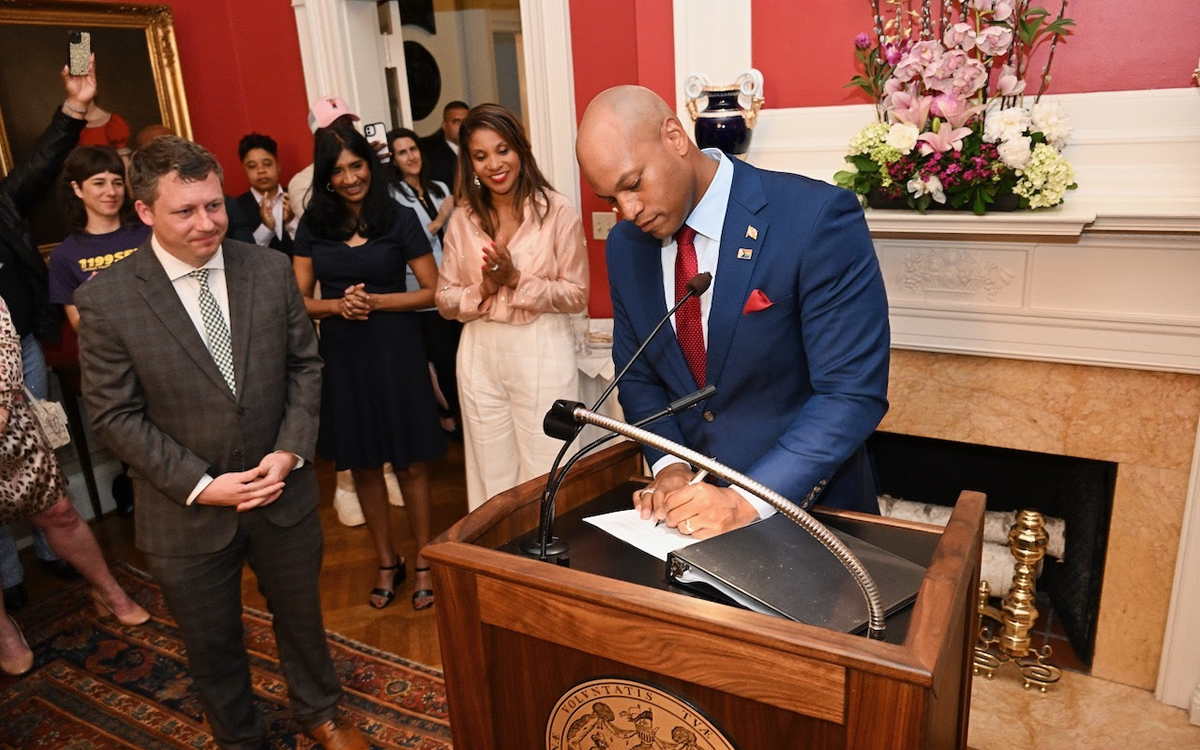 Maryland Gov. Wes Moore on Monday signed an executive order that protects gender-affirming health care in the state.
Moore signed the directive during a Pride month reception at Government House in Annapolis.
"In the state of Maryland, nobody should have to justify their own humanity," said Moore. "This order is focused on ensuring Maryland is a safe place for gender affirming care, especially as other states take misguided and hateful steps to make gender affirming care cause for legal retribution. In Maryland, we are going to lead on this issue."
"In signing this executive order, this administration is saying to all LGBTQIA+ Marylanders: You deserve to be your authentic selves — during Pride month and every month," added Lieutenant Gov. Aruna Miller. "You deserve to live safely, openly and freely; and receive the gender-affirming care you need."
Moore last month signed the Trans Health Equity Act, which requires Maryland's Medicaid program to cover gender-affirming care. Moore on March 31 signed a proclamation that proclaimed the day as the International Transgender Day of Visibility in Maryland.